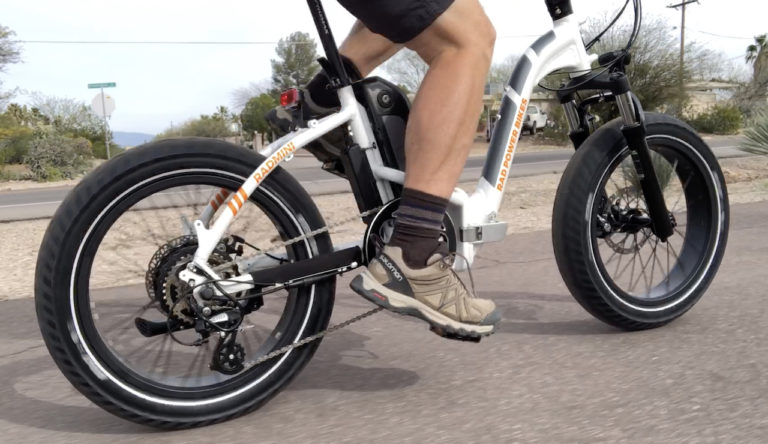 The Rad Power Bikes RadMini Step-Thru is a compact and comfortable folding eFat bike with 750 watts of kick!
The 4″+ wide compact road tires make the RadMini Step-Thru a sporty, stable, and fun eFolder with a highly maneuverable ride feel.
And the low 16″ step-thru area makes it very easy to get on and off.
With a 48V 14ah high capacity battery, the RadMini Step-Thru recorded impressive mileage in the range test.
Adding to all of that is the ability to fold this eBike for storage and transport.
In this second part of the full review you will get an idea of the ride characteristics, range test results, pros, cons, and overall thoughts on this electric bike. [Read more…] about Rad Power Bikes RadMini Step-Thru Electric Bike Review Part 2: Ride & Range Test [VIDEO]