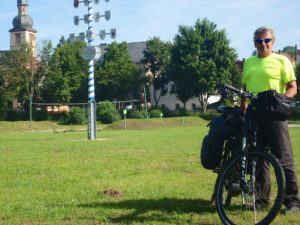 This is a guest post from Grant Walter who is currently touring Europe on his electric bike. Make sure you checkout Part 1 and Part 2.
I've completed a loop, I'm back in Stuttgart, where it all began, and the bike computer is showing 3,001 km (1,864 miles).
After Slovenia I rode through northeastern Italy, from Trieste (a really interesting but little visited city) to Venice (a wonderful place, full of visitors).
Maybe it was the area, the geography means that there are few roads between major towns, but I didn't find cycling very [Read more…] about European Electric Bike Tour: Venice, The Romantic Road, & The River Main – Part 3