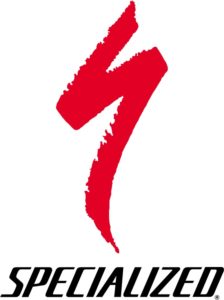 One of the most popular electric mountain bikes on the market just got an update. The new 2022 Specialized Turbo Levo boasts up to a 5 hour range, more suspension and — brace for it — up to a $15,000 price tag.
It's also sporting a mullet.
Specialized is the latest company to mix wheel sizes on its eMTBs, spec'ing the 2022 Turbo Levo with a 29 inch wheel in the front and 27.5 inch in the rear — a setup affectionately called the mullet. The larger wheel in the front helps the bike plow through crud and bumps while the smaller wheel in the back makes it a little more lively in the turns. The bike comes with 160mm of travel in the front fork (10mm more than the fork fitted to the 2021 Turbo Levo) and 150mm in the rear shock, placing it squarely in the mid-range of suspension sizes for modern enduro bikes and on the high end of the all mountain category.
The Turbo Levo Is Packing A Lot Into Its Motor And Battery:
The bike is equipped with Specialized's Turbo Full Power 2.2 motor that pumps out 90 Nm of torque and 565 watts of peak power. That power is managed by a carefully-tuned motor controller that Specialized says will keep the power delivery smooth and controlled, closely matching your own natural pedaling and keeping the rear tire under control. The rider can tune, control and monitor the bike's performance from the toptube-mounted MasterMind Turbo Control Unit, which has a small indicator screen mounted just behind the headset.
The battery is a 700Wh unit that claims up to a 5 hour ride time. A rider can even input their expected duration or distance into the Smart Control app and the bike will automatically ration your support level so you don't run out of battery part way through a ride. The bike comes stock with a 64.5 degree head angle that can be adjusted between 63 degrees and 65.5.
[Read more…] about Specialized Dropped The New Turbo Levo E-mtb, And Boy Does It Look Rowdy