Swiftmile: Solar Powered Electric Bike Rental Stations [VIDEOS]
In technology, the term "last mile solution" is synonymous with "challenge".
The last mile is where the leaps and bounds of a technology are grasped by the masses. The promise of broadband, trans-continental internet connections took years.
Signals, transmitted across oceans at the speed of light, still needed to find their way into the home at that speed.
Solar power is another technology with tremendous promise that has had a difficulty crossing the chasm to main street.
In San Mateo, California, a company named Swiftmile is aiming to bridge solar power's last mile gap by becoming a premier infrastructure provider for what Swiftmile calls the "Personal Electric Transporter" market, or PET for short.
Company founder Colin Roche is a successful entrepreneur who won placement in stores worldwide for his invention called "Penagain". Even for someone who re-invented the common writing instrument, Roche admits the Swiftmile primary goal is "lofty".
He also knows that's where the opportunity is. He began by selling PETs out of a VW Eurovan. He soon needed a larger van.
From there, the company set its sights on the deployment of charging stations for Personal Electric Transport vehicles. These "base station" styled charging facilities have opened up even larger visions for the company. Artist renderings showed a compact structure about the size of a bus stop.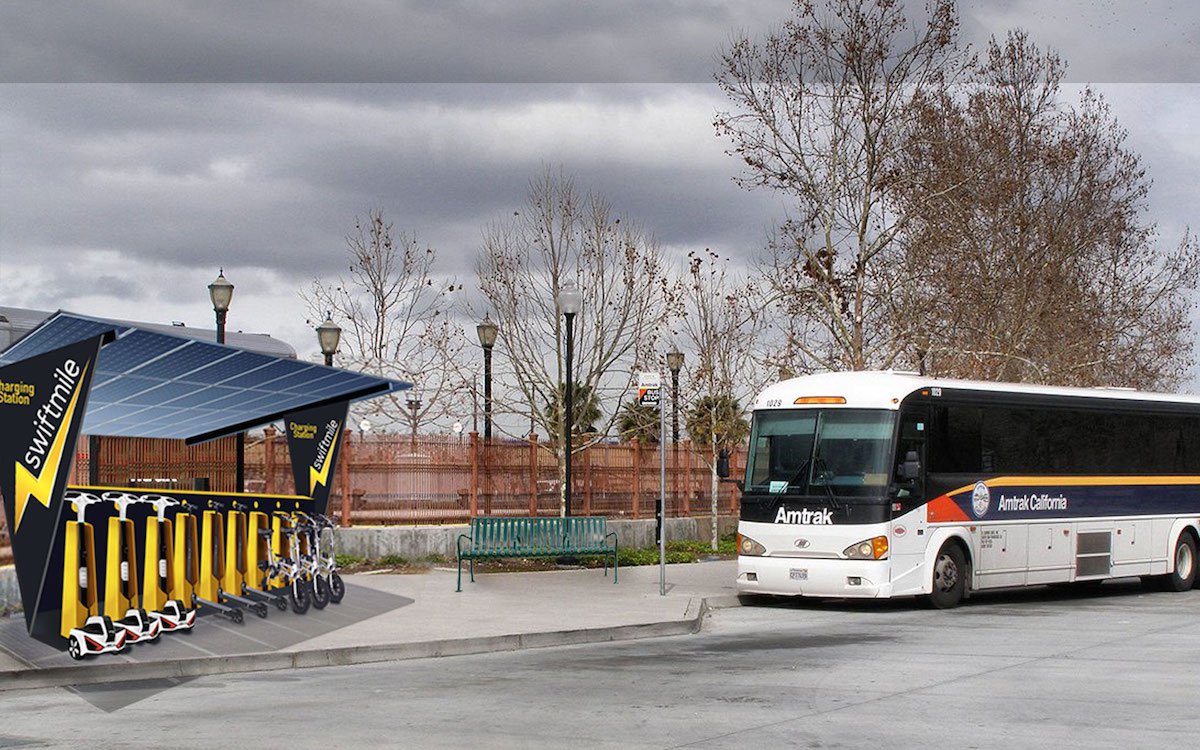 It's sloping roof made out of solar panels that could also provide some shelter from the elements. Bicycles, scooters and other PETs are neatly organized into charging stalls. The facilities became even more interesting from there, with talk of being able to foster peer-to-peer sharing of the PETs using other enabling technologies like an app on a mobile device.
Swiftmile didn't let up. They went to work constructing the buildings. This is the point where the company says things started really happening. They started getting noticed. In 2015 they took part in the Verizon Powerful Answers Award contest.
In a field of 1,400 entrants from 78 countries competing for $1,000,000, Swiftmile emerged in third place and took home $250,000. Swiftmile designs kept evolving toward a suite of solutions for any corporate, school, city or residential application.
Then came their first installation at the Santa Clara Valley Transit Authority in San Jose, CA. The SCVTA is 10th largest transit authority in the United States. Swiftmile had not only reached the important milestone of having a real-world, working location, they did so at an important and very visible transportation hub in Silicon Valley.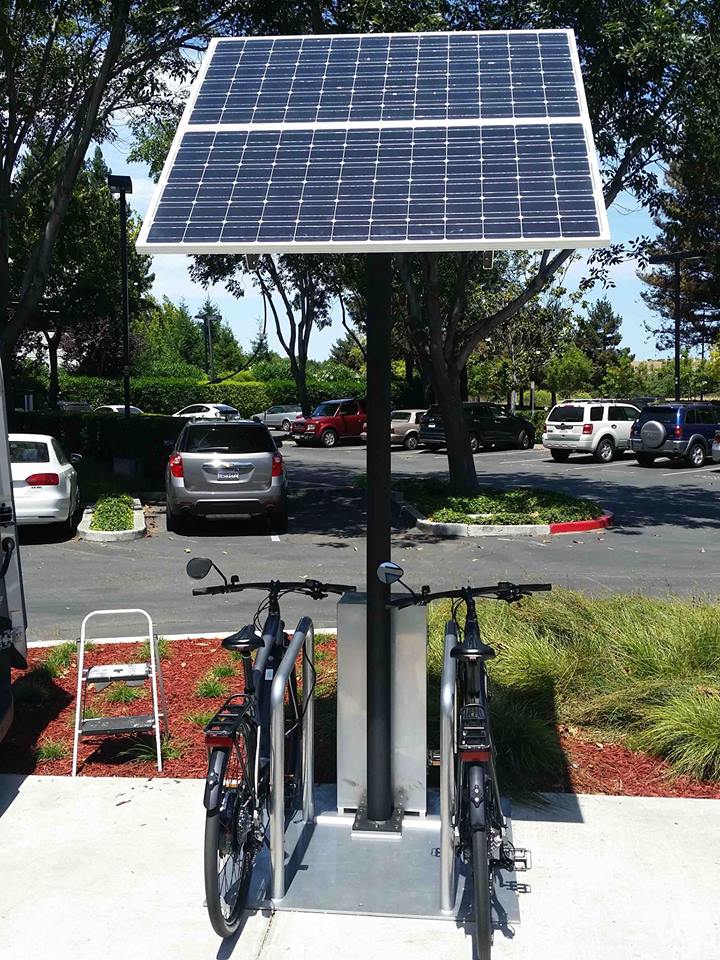 Presently, the company is displaying two models on their website. The Swiftstation Model 1 is the smallest charging station. It safely holds and charges two bikes under a post that supports a solar panel. The Model 1 can connect to more Model 1's to build any size station desired.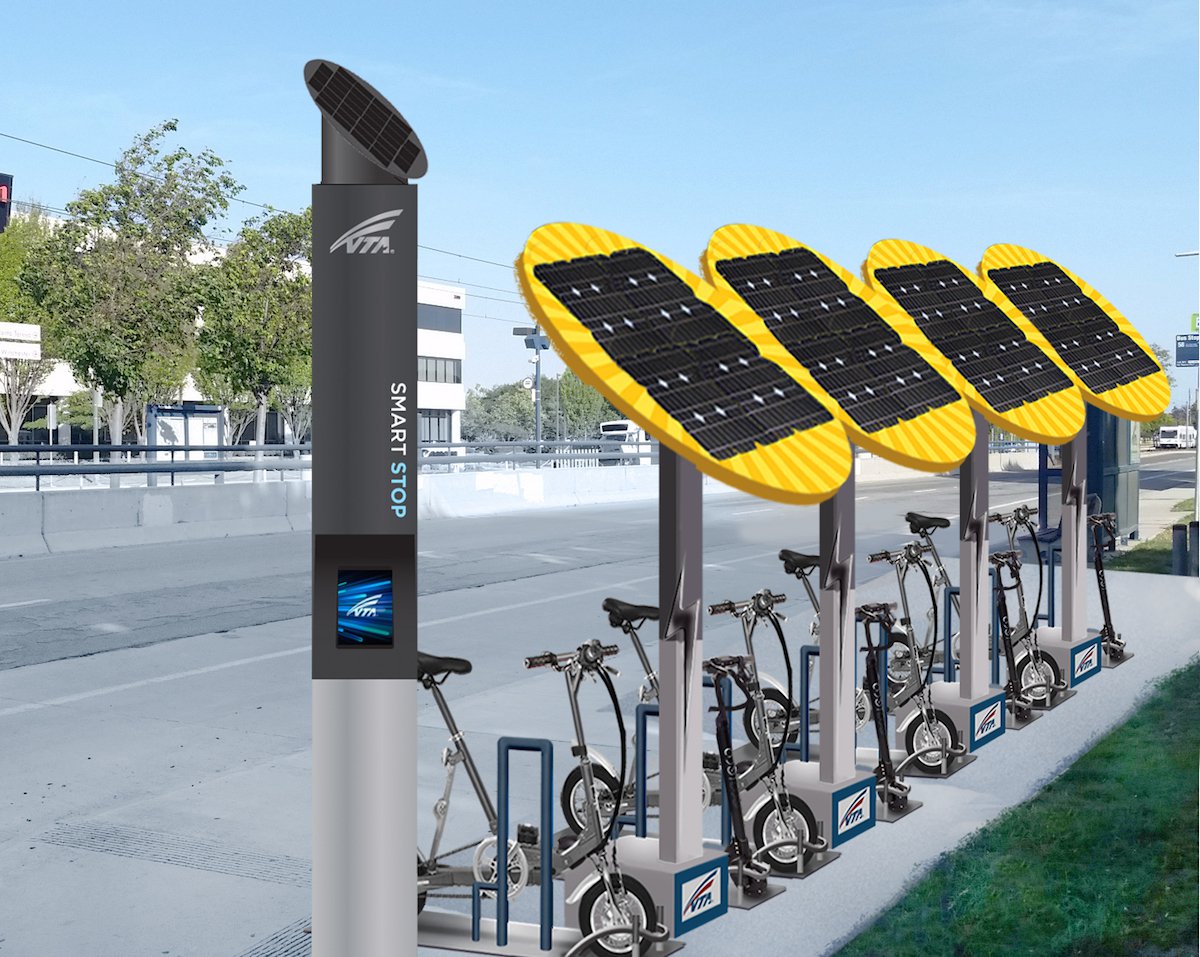 Swiftstation Model 2's are larger and can accommodate more eBikes, scooters or other PETs. This model is best suited for higher traffic metro areas.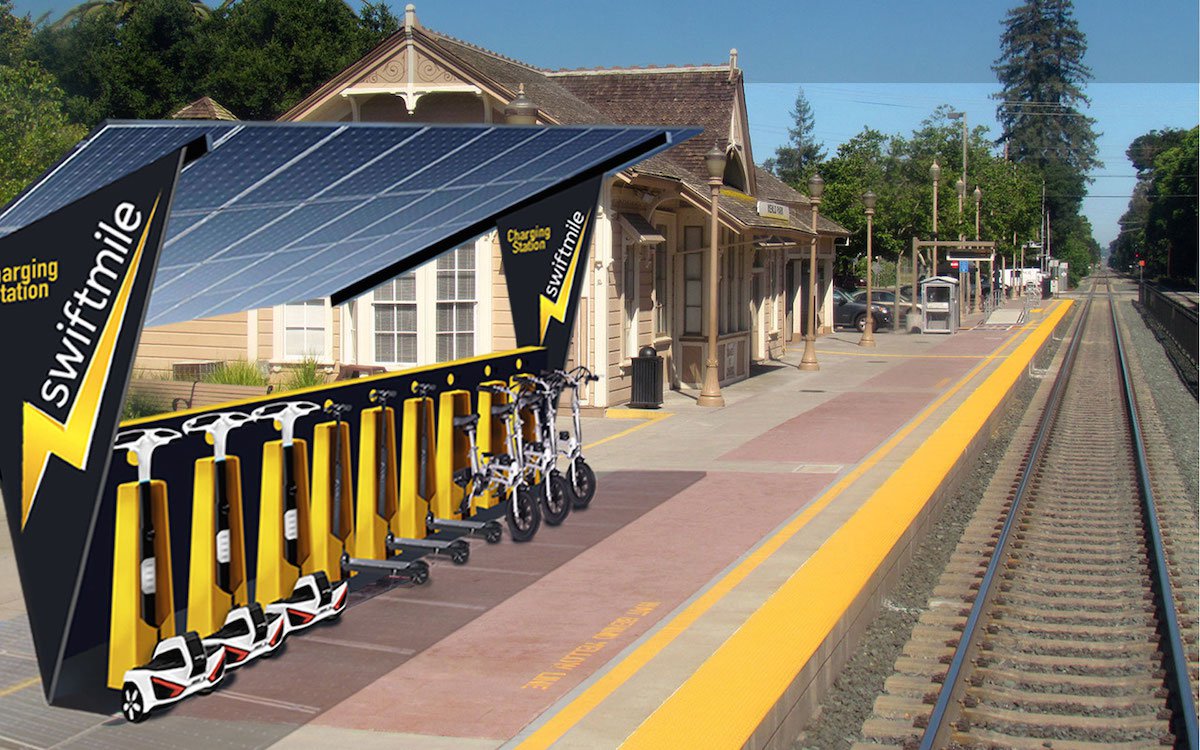 Colin Roche exudes the energy and positive spirit that entrepreneurs who won't be stopped are known for. "Bringing personal electric transportation into people's lives is really exciting. You can see their reaction immediately. Our vehicles have what we call a high 'ROLE factor', which stands for 'Return On Life Enjoyment'."
Swiftmile created a method to quickly pair users with the right PET for their purpose. "We are predominantly using eBikes right now, but there are other choices as well."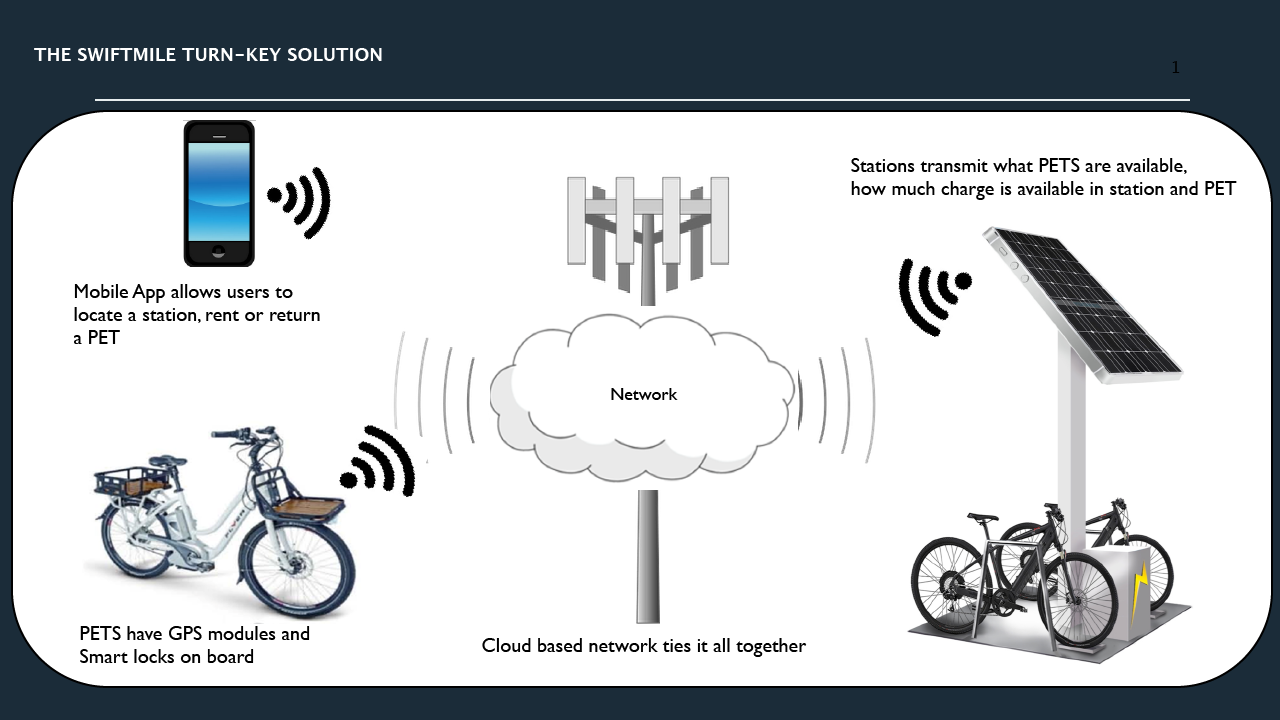 Growing up in the Bay Area, Roche has witnessed the dramatic change and speed of adoption  that comes with major technological shifts. "Our whole system is 'smart'", Roche says. "It's based on the IoT (Internet of things) and the sharing economy which are both driving growth stories in urban transportation. It's as close to the UBER reservation process as you can get for the personal electric transportation market."
For now, Swiftmile continues to execute along the roadmap they have laid out. "We have a long list of interested groups who want to deploy stations. We are being selective at this time, and if it's the right fit for the opportunity we are working with them."
While new opportunities tend to coincide with an increase in operating expenses, Swiftmile isn't having a hard time with funding. Roche added "We are closing a round of new funding as we speak."
It would not be surprising to see Silicon Valley powering the charge of personal electric transportation into markets across the United States and the rest of the World. Swiftmile is a company uniquely positioned to perhaps help turn those dreams into reality.
Stay tuned for more eBike news!
P.S. Don't forget to join the Electric Bike Report community for updates from the electric bike world, plus ebike riding and maintenance tips!
Reader Interactions