Superpedestrian Amps Up Electric Bike Share Tech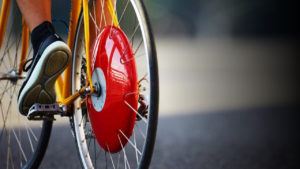 By Richard Shrubb
The Copenhagen Wheel is a well marketed bolt on e-bike technology.
Its an all-in-one eBike system (motor, battery, controller) that sits around the hub of a wheel that can be quickly bolted on to a traditional bike.
With cutting edge biometric, diagnostic and drive technology there is far more to this machine than a simple motor, and its makers Superpedestrian are about to put that technology into e-bike sharing systems to help change the riding experience of an e-bike forever.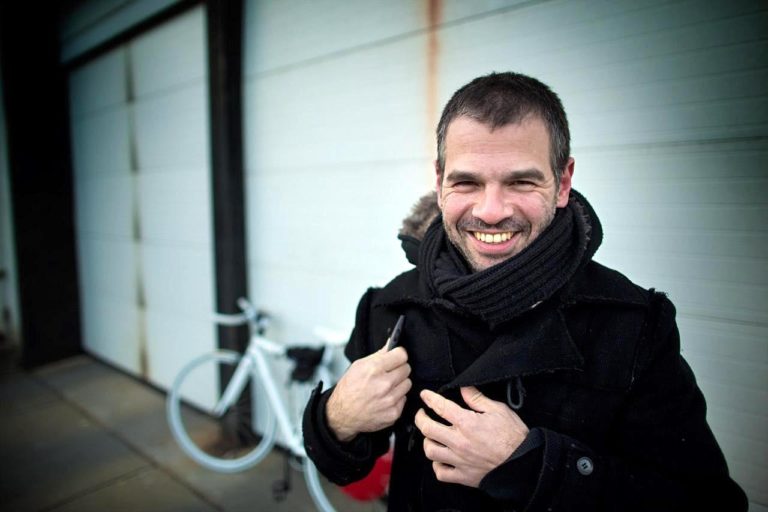 Speaking of rival e-bike equipment manufacturers, CEO of Superpedestrian Assaf Biderman explained, "You hear of 'torque sensors' in e-bikes. Not a single manufacturer actually measures torque – they measure strain and other relative measures. That's why you have a delay after you start pedalling before the motor cuts in and it still delivers power shortly after you stop. There is a lack of synchrony between you and the system – that's the first problem we wanted to solve."
Superpedestrian built their own sensor system that included genuine torque sensors. The upshot, according to Biderman, was that "From the moment you step on the pedal until the power comes out of the wheel is less than 10 milliseconds." With it delivering around 20 times the power you put in, he joked, "The experience is very different – it is like you're on drugs!"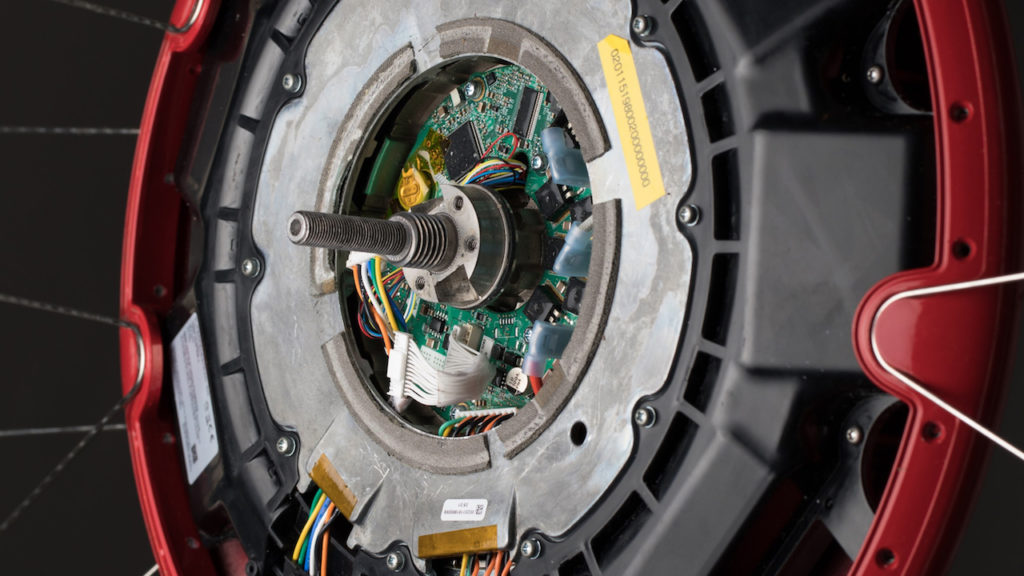 Another issue that the team at the company came across was diagnostics. In most machines when something goes wrong a mechanic has to take it apart and assess the problem manually.
It could be a software or hardware fault – all they know at the start is that the machine is not working. Superpedestrian have developed an internal diagnostic system as part of the hardware and software.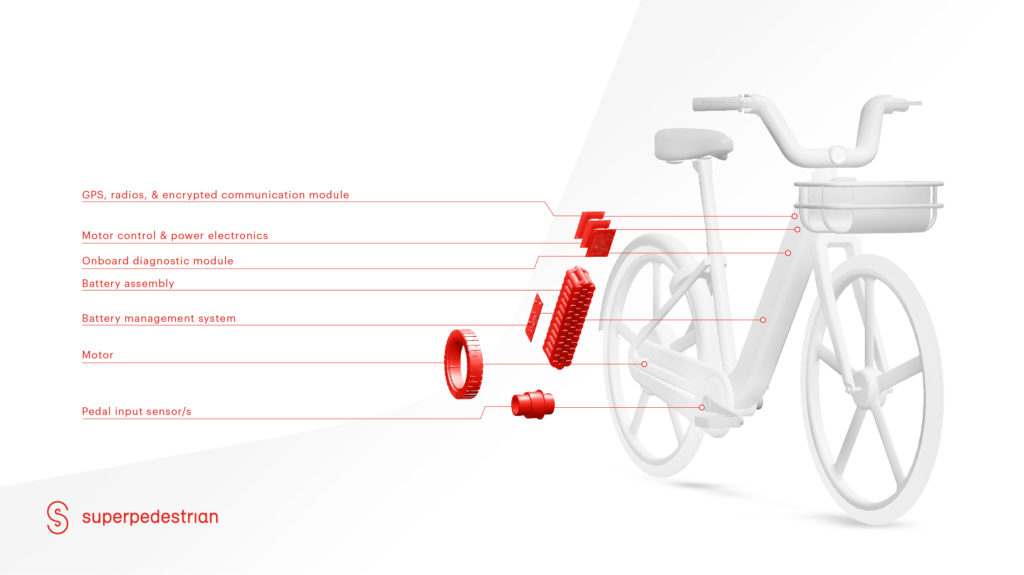 Biderman again: "We developed sophisticated diagnostic systems that detect 200 parameters [including] water ingress, sensor calibration, raised temperature in the battery cells, etc. Without getting too technical these events are put into three broad categories – 'better keep an eye on it', 'something is about to go wrong' and 'immediate action is required'."
From there the technology can self-correct the problem in some cases, but it also reports the problems as they arise via encrypted radio messages to the technical support team at Superpedestrian.
While emphatic that the bike serial number (and its reporting system) are kept separate from the list of known owners, Biderman said the tech support team already knows what is wrong with the machine and via geolocation, exactly where it is when the owner calls them with the problem.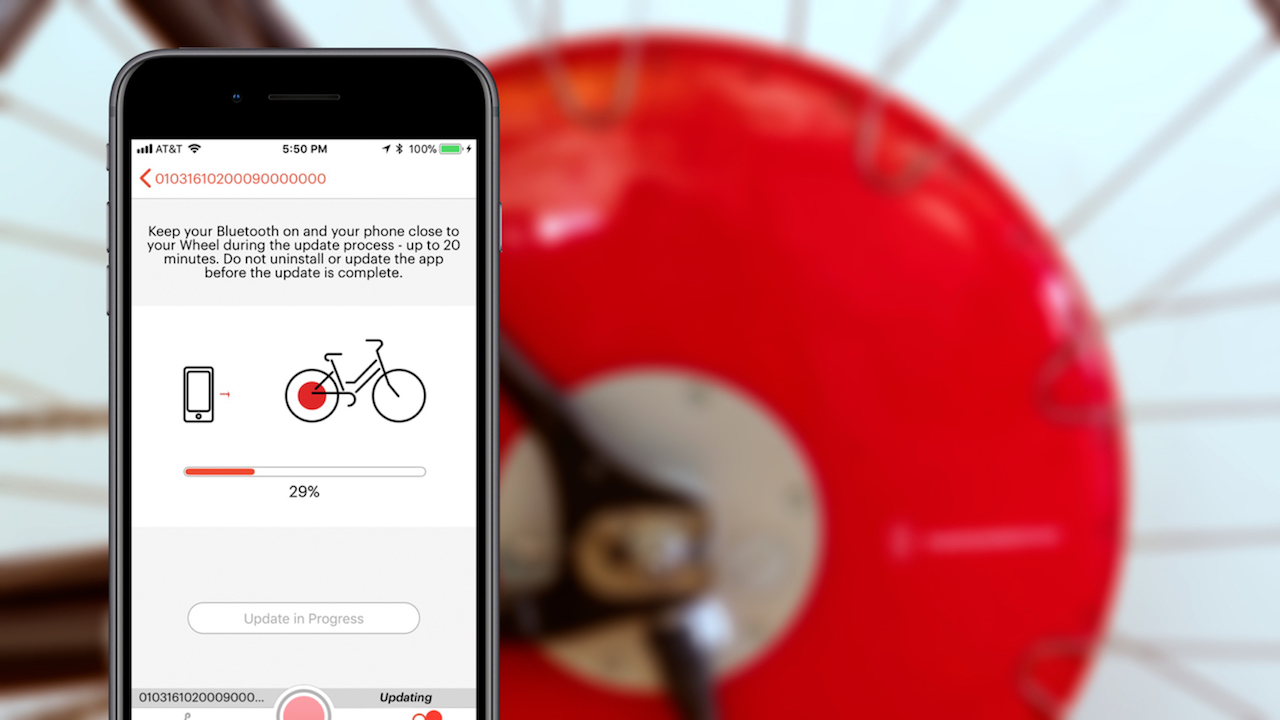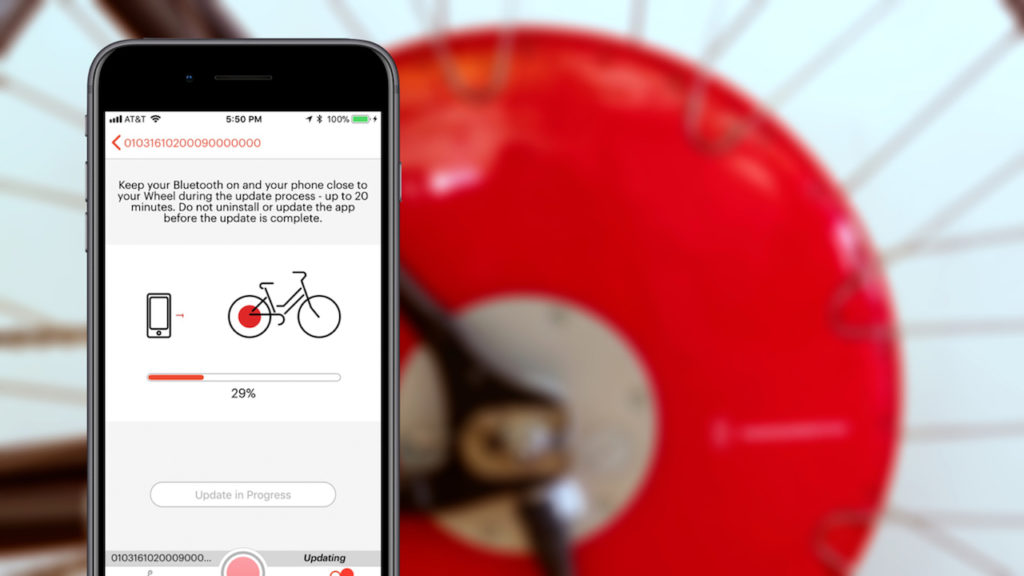 He pointed out, "We resolve 55% of the support calls on the phone. We can flush the firmware on the bike or wheel at the press of a button while you may have had to take another bike into the shop."
The Future For E-Bikes?
The equipment described above with its response times and diagnostic systems can be bolted on to anything from a high end $5000 machine or to a $250 sharing bike.
E-bikes the world over are built by two companies – the bicycle manufacturers develop the basic bike onto which is bolted the motor, controller, sensing tech and battery that are made by a separate company.
You may have a Haibike frame, wheels and seat onto which a Shimano, Yamaha or Bosch power system is bolted on.
Superpedestrian aim to take on the power systems makers – a big goal for a relatively small New England startup.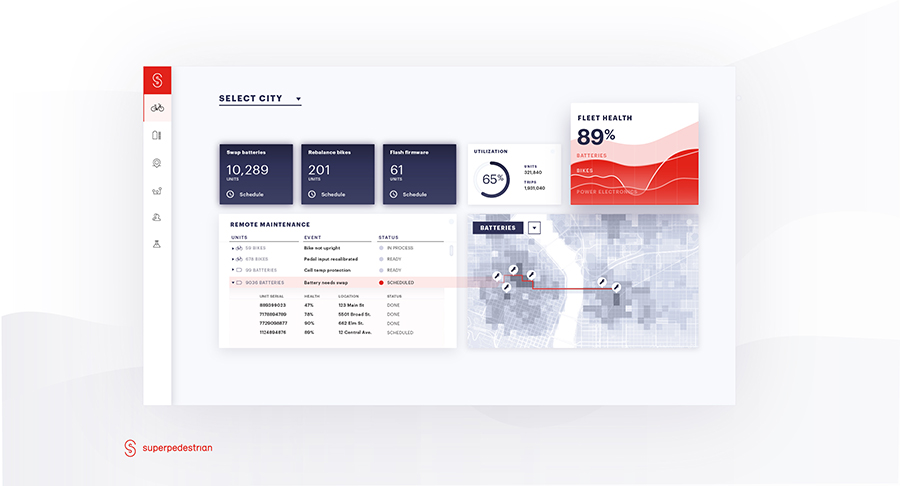 E-bike sharing is where the company plans to grow quickly, as they are about to announce a partnership with a major ride hailing company.
The move into e-bike sharing has been sudden – they actually developed the hardware and software for it between 2014-15. Biderman said, "As late as September last year, none of the ride hailing companies were interested in getting into e-bike sharing. Suddenly in December 2017 everyone wanted to get into it!"
Micro-Mobility
Biderman worked at the Sensible City Lab at MIT for many years, looking at autonomous pooling and robotics in transport, as part of the future of urban transport.
While there is a buzz around a future where a self-driving Uber taxi will take you where you want to go, he feels that the answer for most urban transport sits in 'micro-mobility' – e-bikes and two seater vehicles.
He pointed out, "By 2050 we will have 2-2.5X the demand for urban mobility in Western economies and about 4-4.5X the demand in developing economies. Imagine London where 2X the amount of people to move around or Beijing where this is 4X!"
If we were to plan urban transportation in that future in the same way as we do today, cities around the world in Biderman's eyes would face permanent gridlock.
Autonomous car pooling won't work in his opinion, as "There is not enough overlap in our daily routines for this to work… The key to this working is to increase vehicle occupancy. Today we have 25% vehicle occupancy on weekdays."
The solution would therefore be to shrink the vehicle but Biderman argued that people don't buy small cars and tend to buy bigger cars. Big cars take up more space on the road.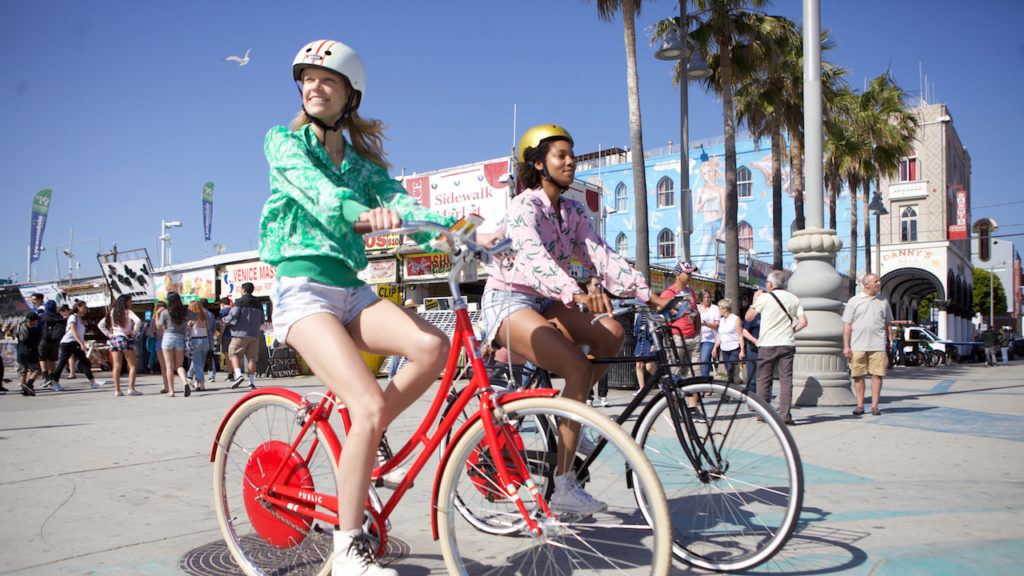 How many bicycles could fit in the space of a Cadillac Escalade on the road? The solution is in robotics and e-bikes as more people can travel on their independent journeys in a similar space.
If all vehicles of today were as big as Escalades on a city's street and were replaced by e-bikes in the future of a 2.5X or even 4X growth in urban transport demand, you would see a huge drop in congestion in 2050.
This is what drew Biderman to found Superpedestrian. To that extent, tapping into the future of urban mobility could well make Superpedestrian as ubiquitous a brand name as Shimano or Bosch is today.
-By Richard Shrubb
P.S. Don't forget to join the Electric Bike Report community for updates from the electric bike world, plus ebike riding and maintenance tips!
SaveSave
SaveSave
SaveSave
SaveSave
SaveSave
SaveSave
SaveSave
SaveSave
SaveSave
SaveSave
Reader Interactions