Stylish Italjet Electric Bikes Now Available in N.A. [VIDEO]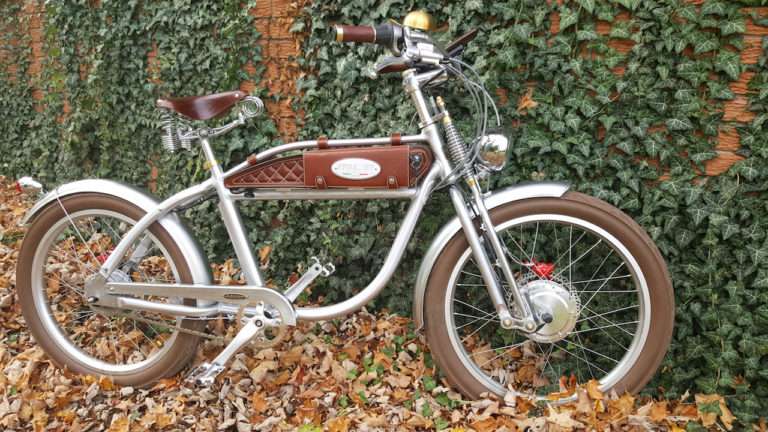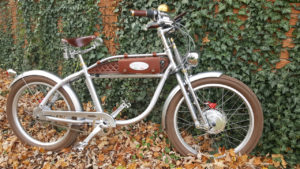 Italjet electric bikes have a classic cruiser style that reflects their long history in the motorcycle industry.
They have taken their experience with stylish motorized 2 wheelers and applied it to rapidly growing eBike world.
And now these premium stylish eBikes are available in North America.
Italjet eBikes are designed and assembled in Bologne, Italy with some of the components being hand crafted in Italy for a one of kind touch.
Here is a video of their Ascot model to give you a closer look at the details of these eBikes:
Ascot Classic and Ascot Sport Italjet eBikes feature:
Hydroformed aluminum frame
Springer forks designed for Italjet only
Bafang hub or mid drive 350 watt motor with 5 levels of pedal assist or throttle
Electronic display
Beautiful clock mounted in steering stem
36 v 17 ah Panasonic lithium frame mounted battery
NuVinci N360 continuously variable rear hub
Tektro hydraulic disc brakes
2.5″ – 3″ wide tires
Brooks leather saddle specifically designed for Italjet
And many leather accessories options are made in Italy ie: battery covers, tool kit bags, saddle bags, from wild hog leather, to ostrich leather, Teak wood
LED front light,  operational brake light
Top assisted speed: 20 miles per hour.
Stated Range: 35 to 50 mile range depending on weight of rider and grade.
Optional Second Battery for double range.
Italjet Ascot Classic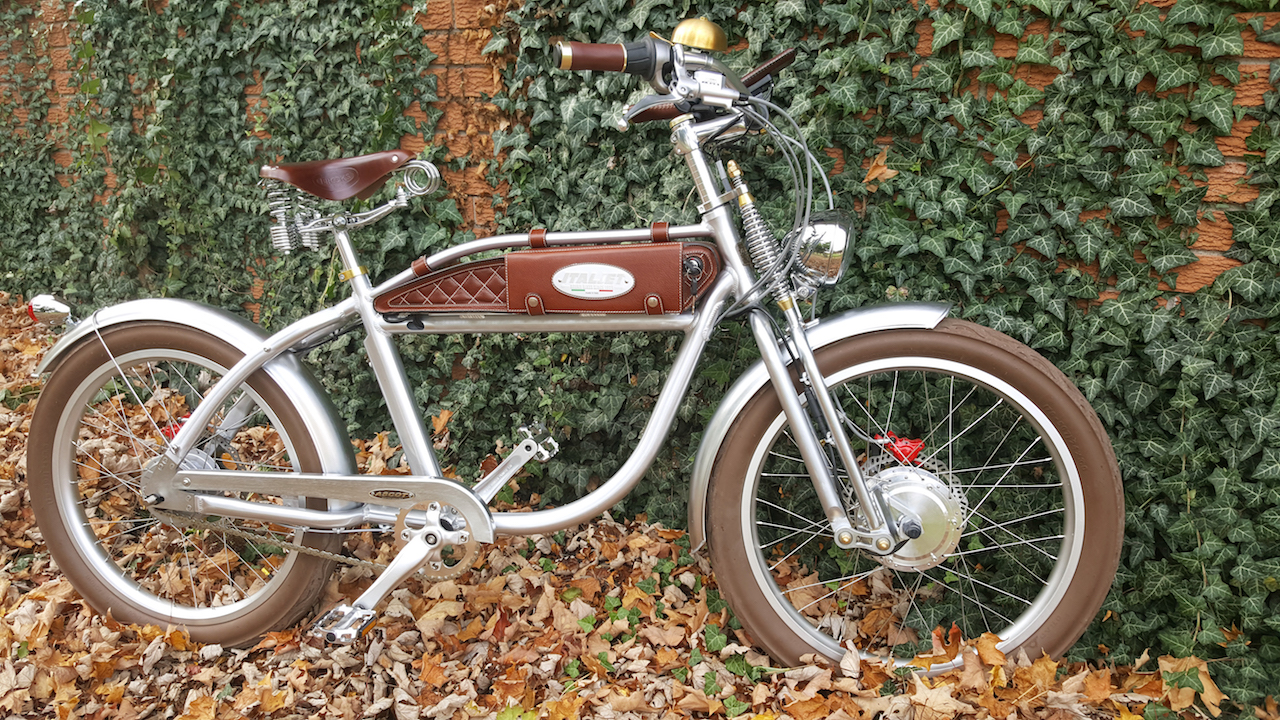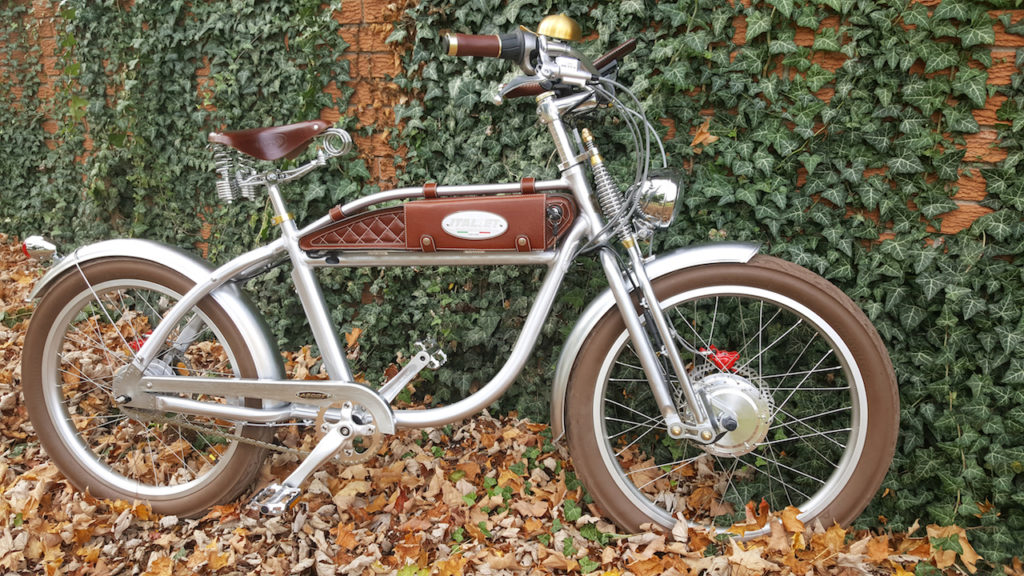 This Ascot is shown with a wide variety of the leather accessories that Italjet offers.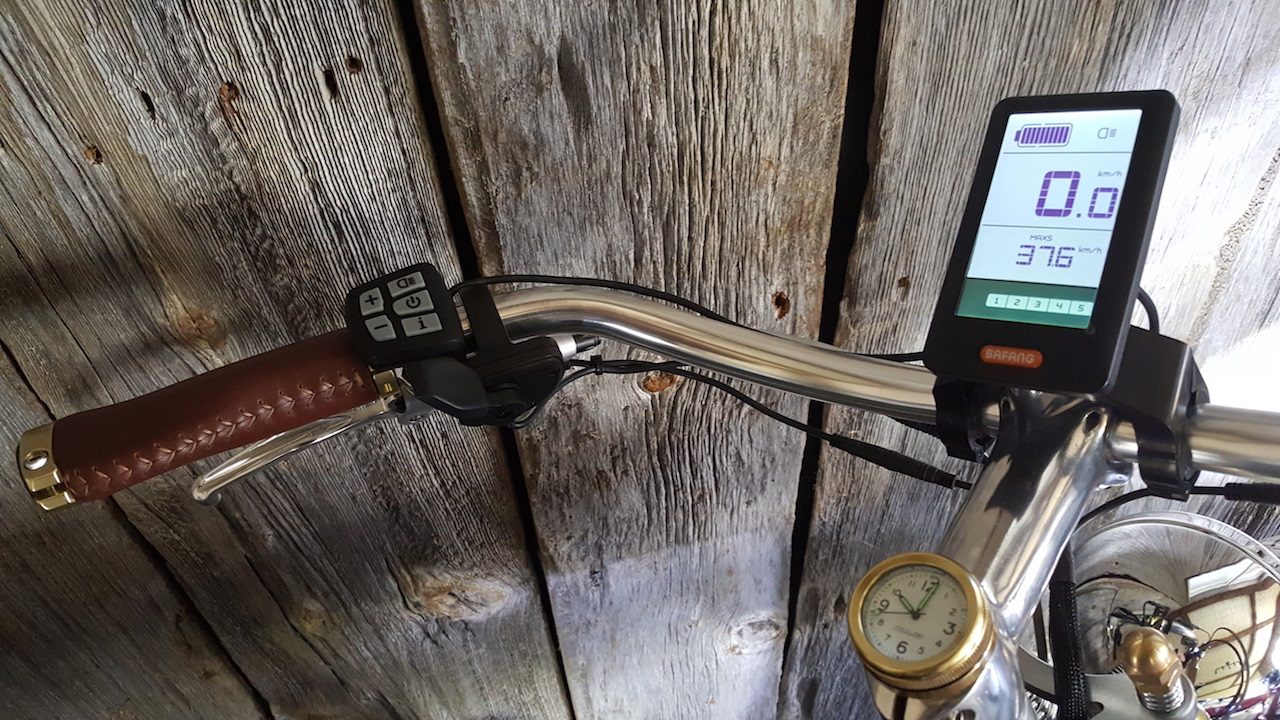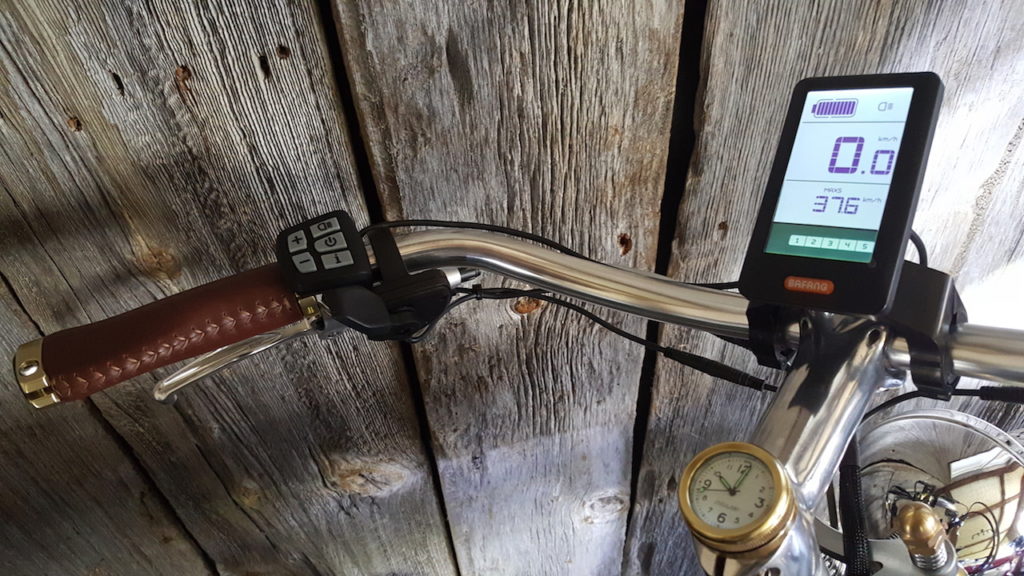 The built in clock on the stem is a nice touch and the Bafang display looks like it is pretty bright!
Specially designed springer front fork and headlight.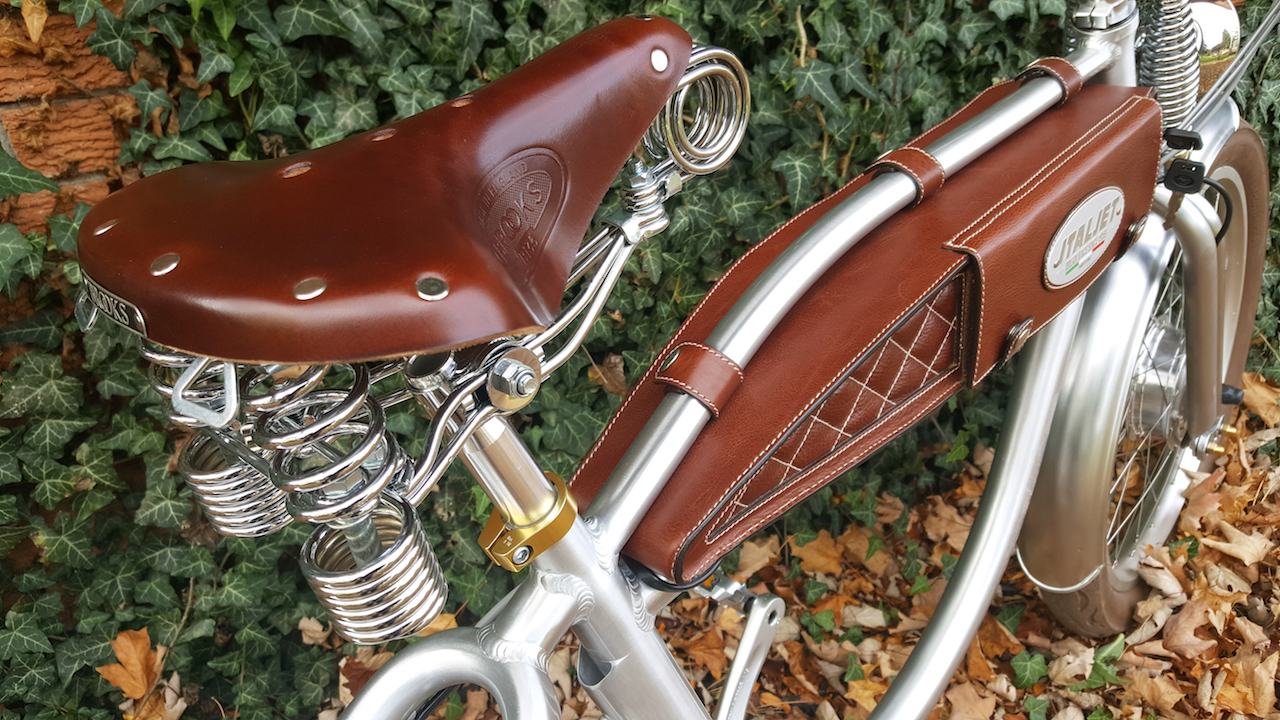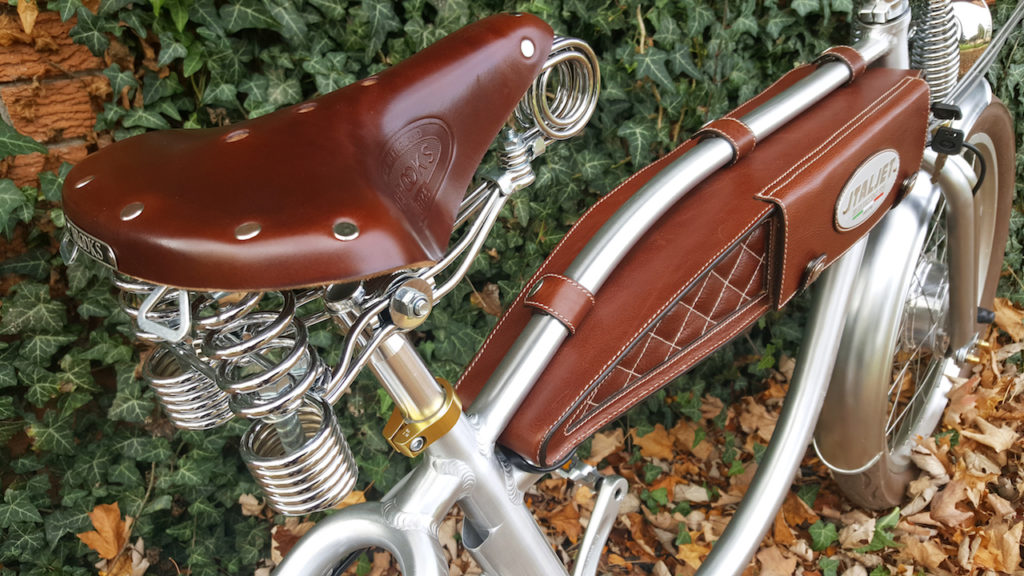 The Brooks leather saddle and leather covered frame battery box.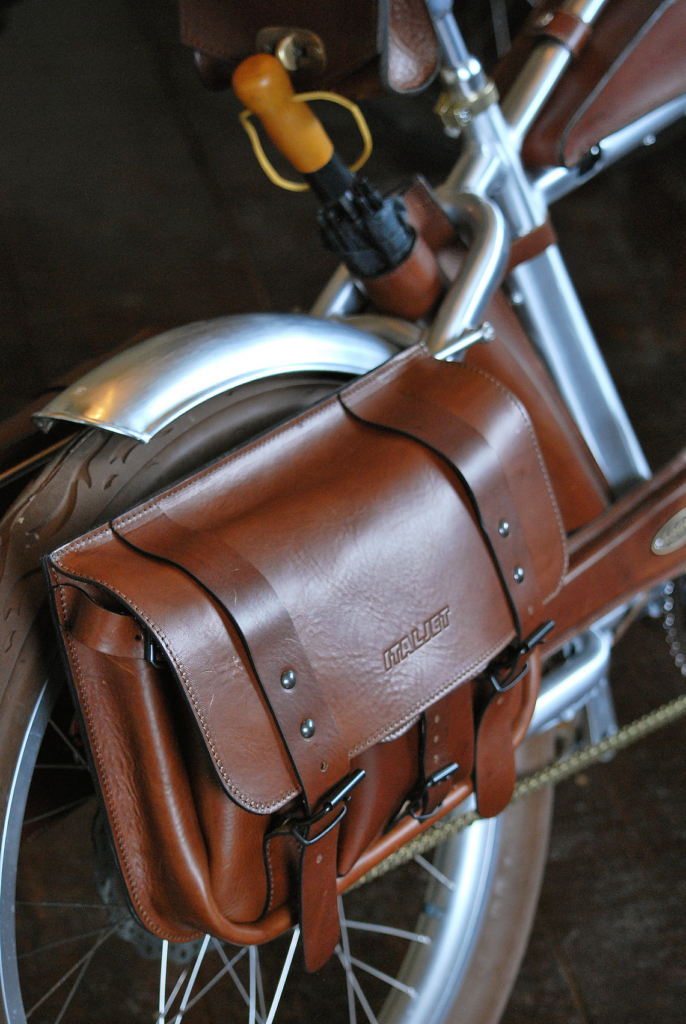 The leather accessories are made in Italy.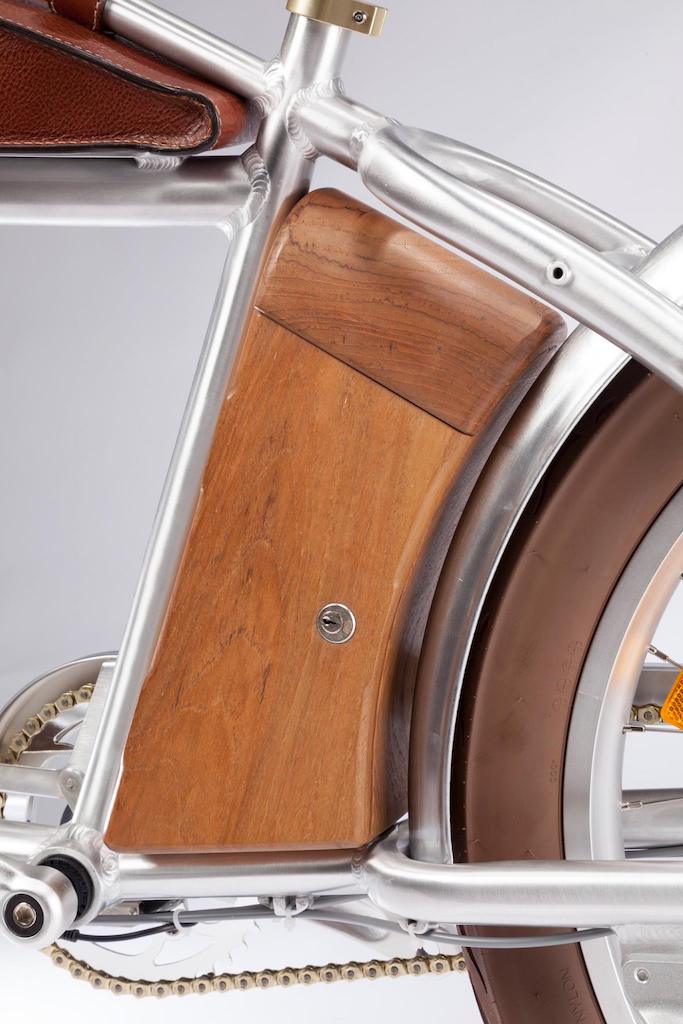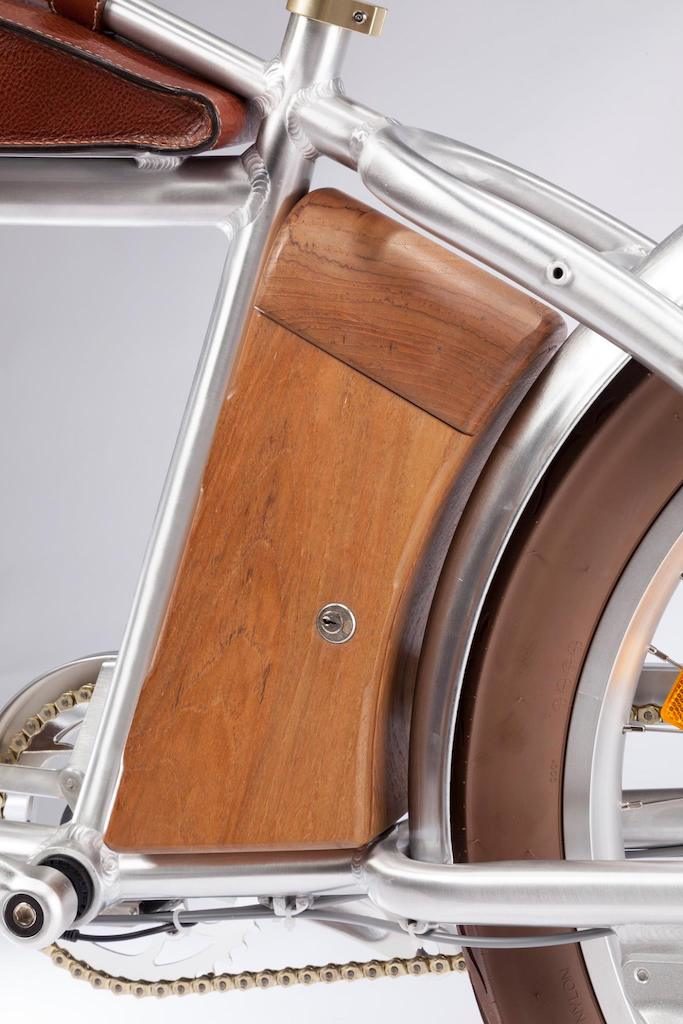 Italjet Ascot Sport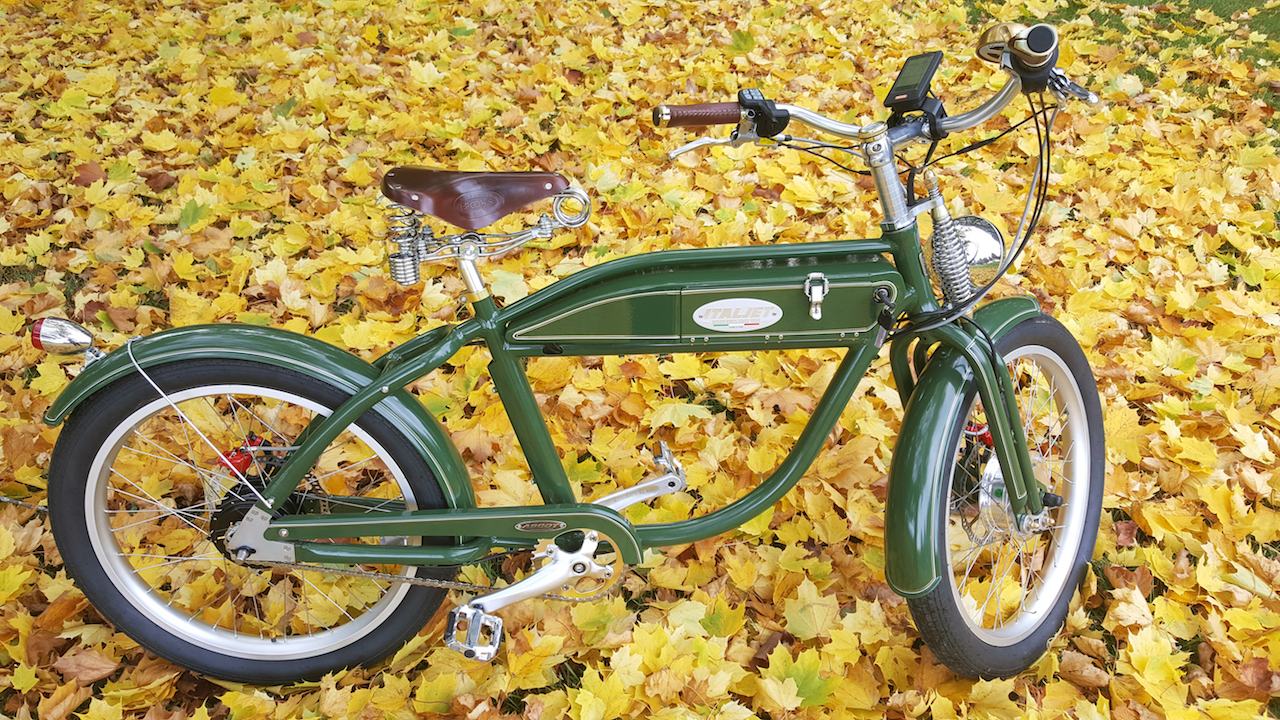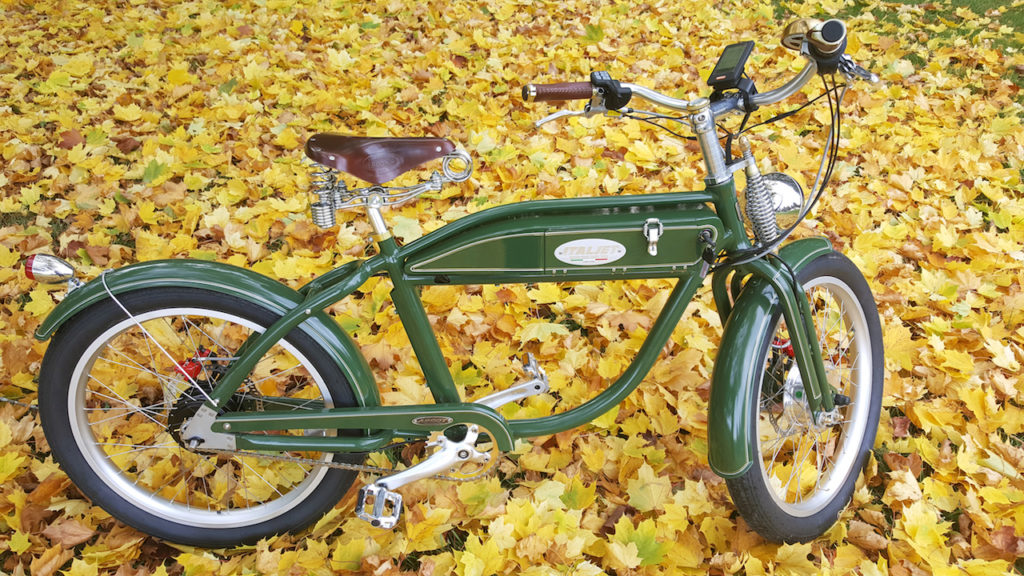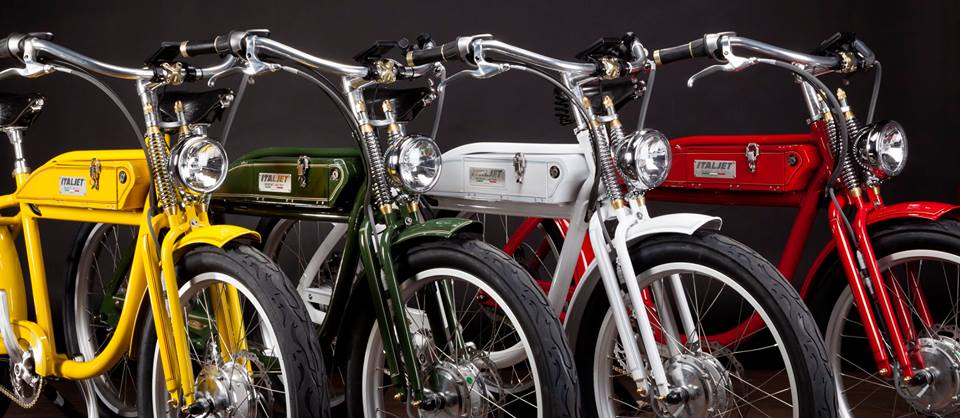 Ascot Sport – Signature color collection from the racing world.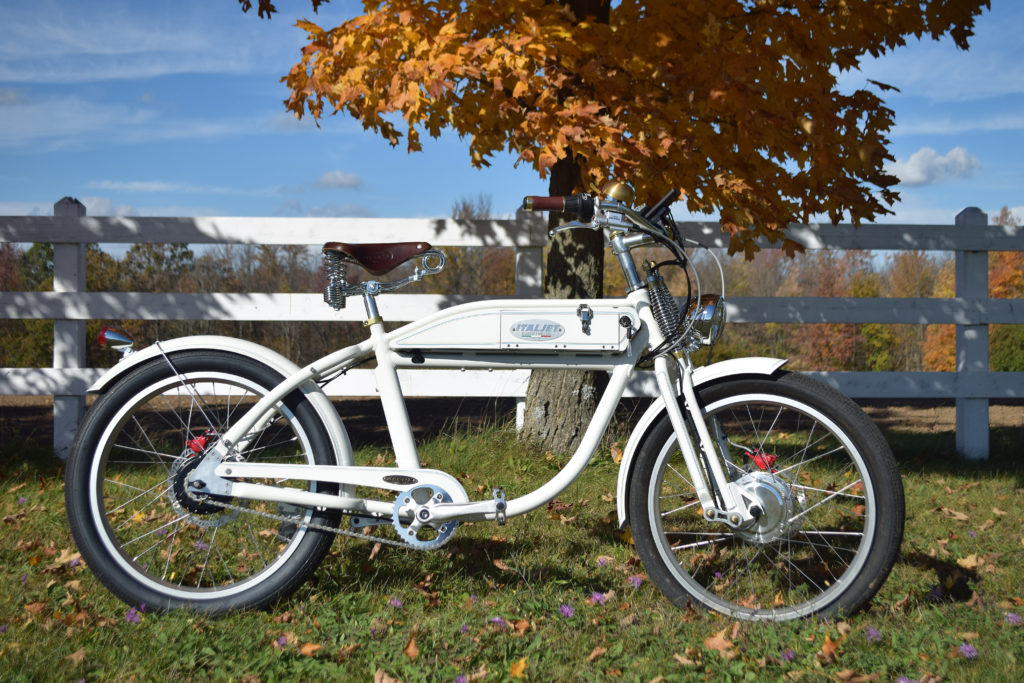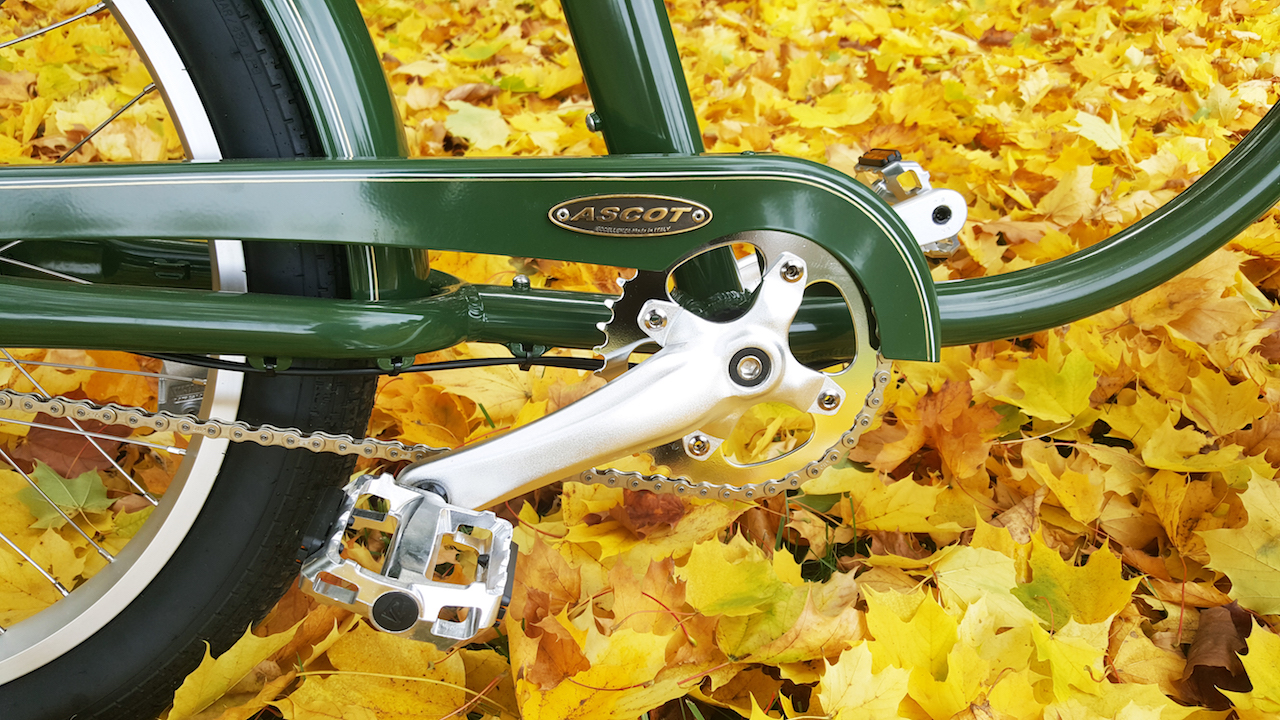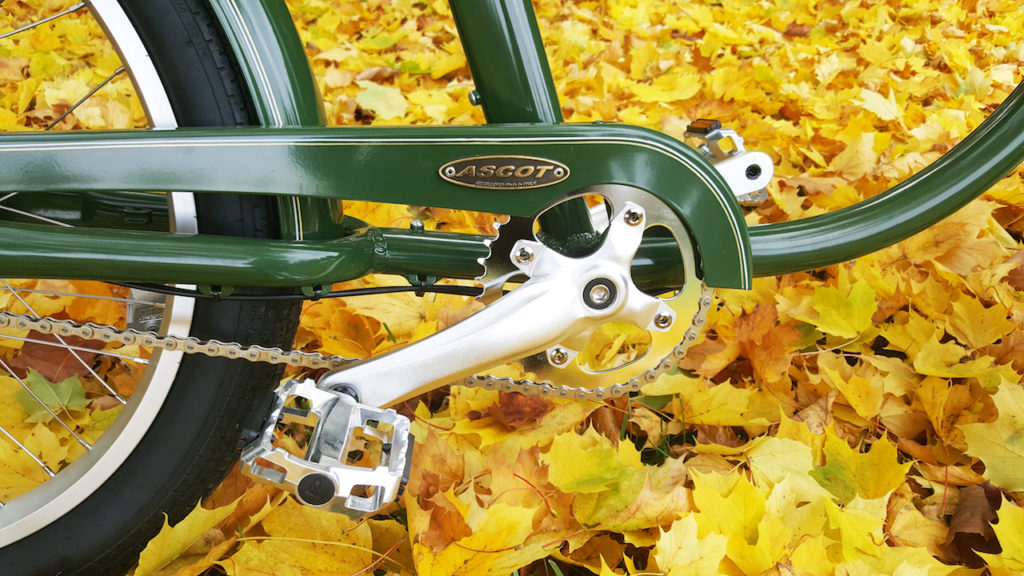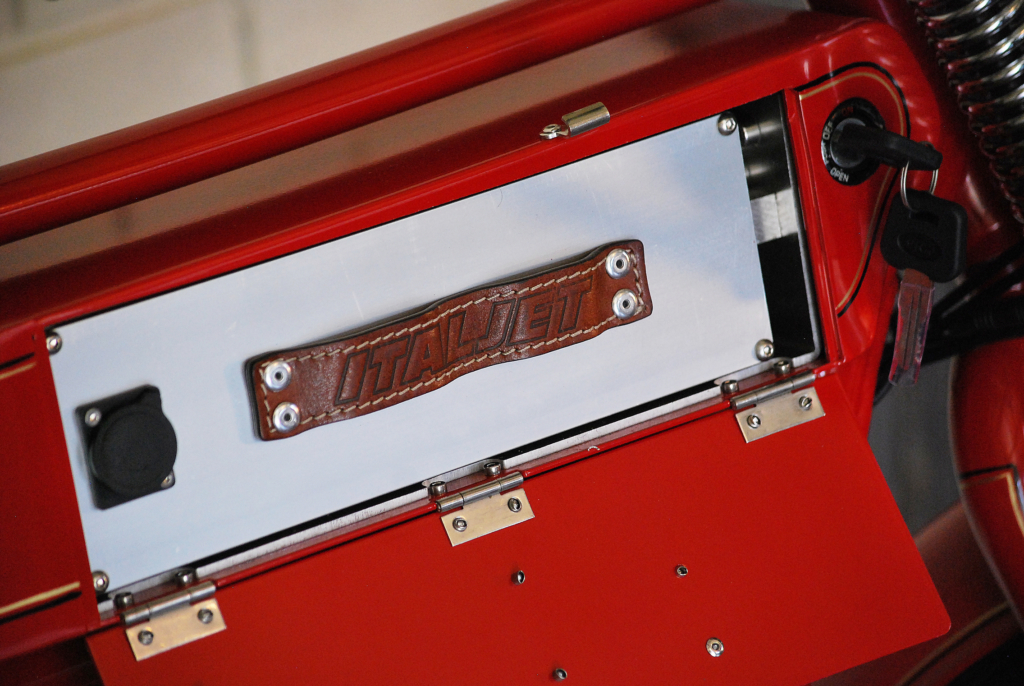 The battery box open.
Designed & Assembled in Bologne, Italy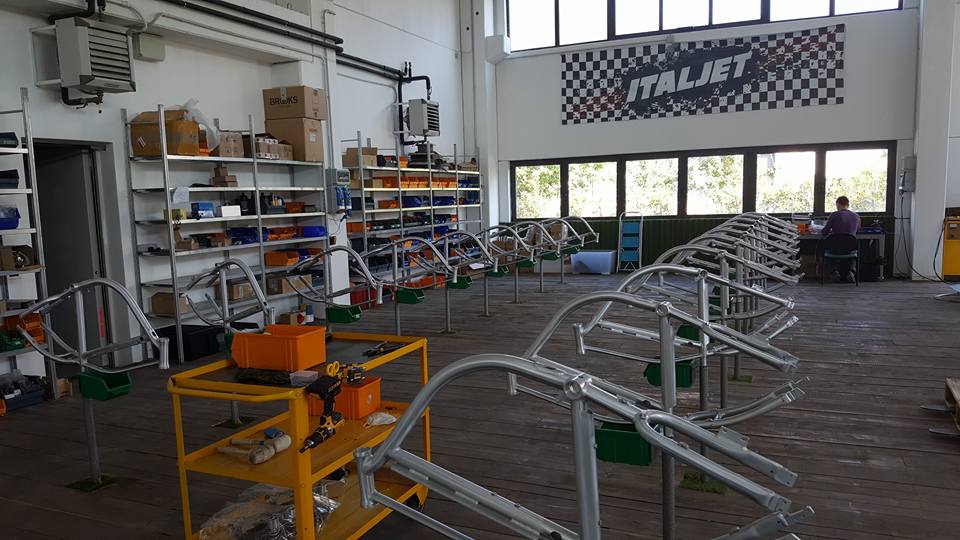 Italjet frames ready to become fun and stylish eBikes.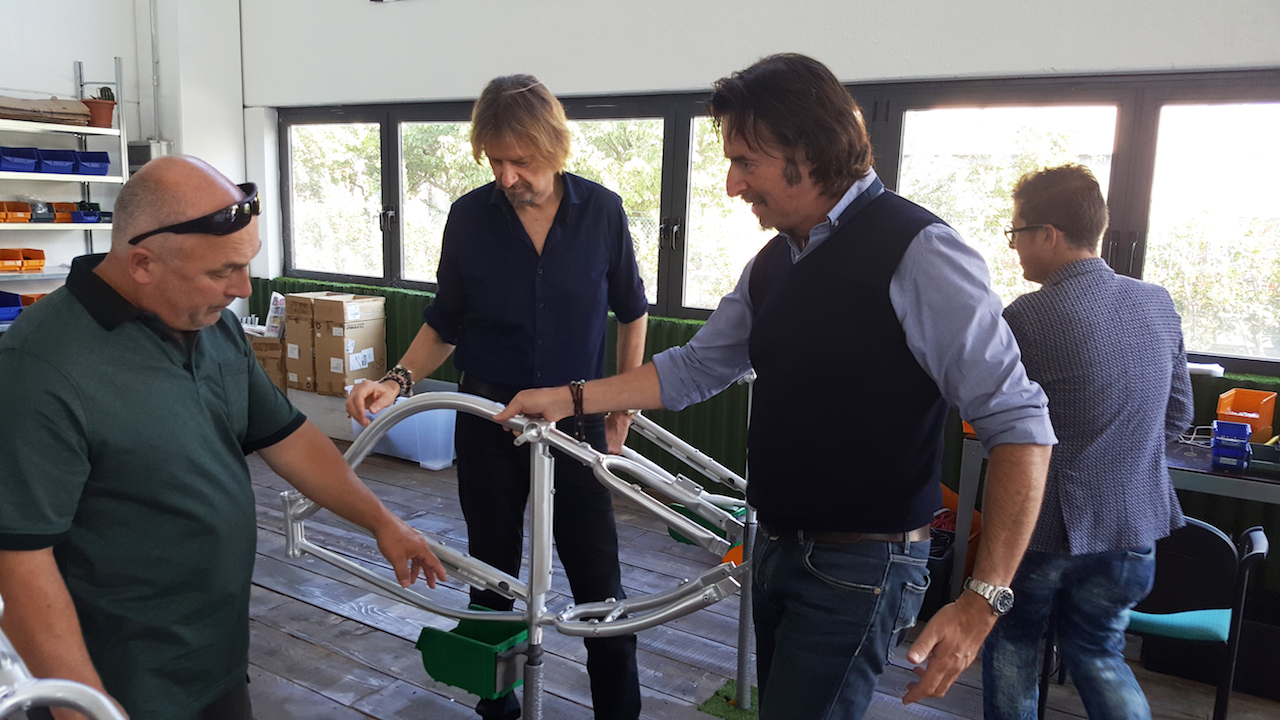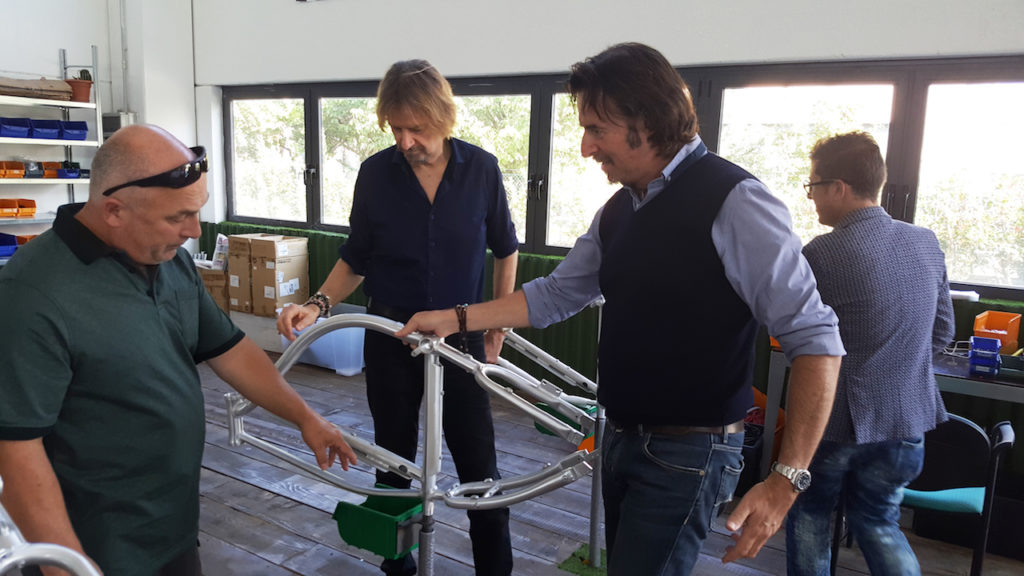 Bob Billyard – Exclusive Distributor for Italjet North America with Export Manager Riccardo Tartarini & CEO Massimo Tartarini in assembly part of Italjet manufacturing facility.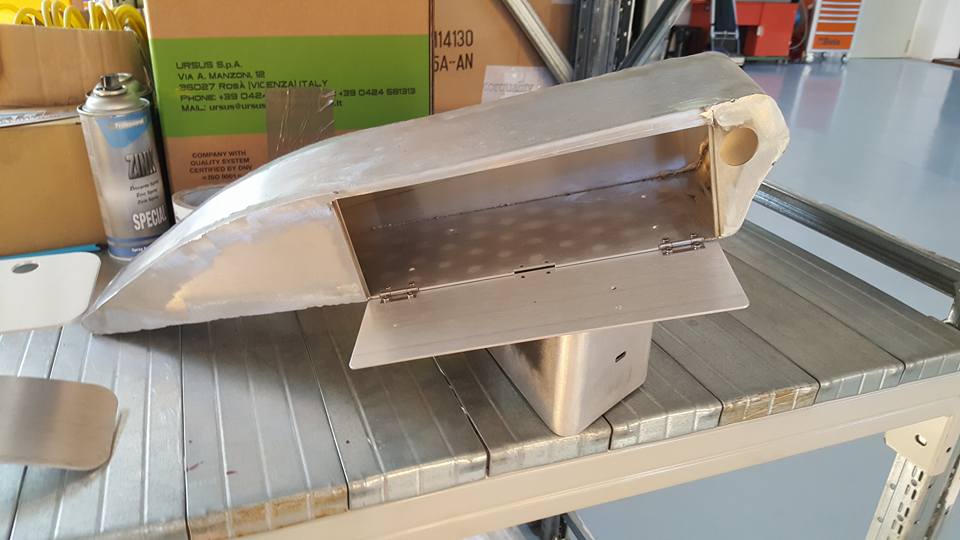 One of the raw battery boxes that will be installed in the frame top tube area.
The details…..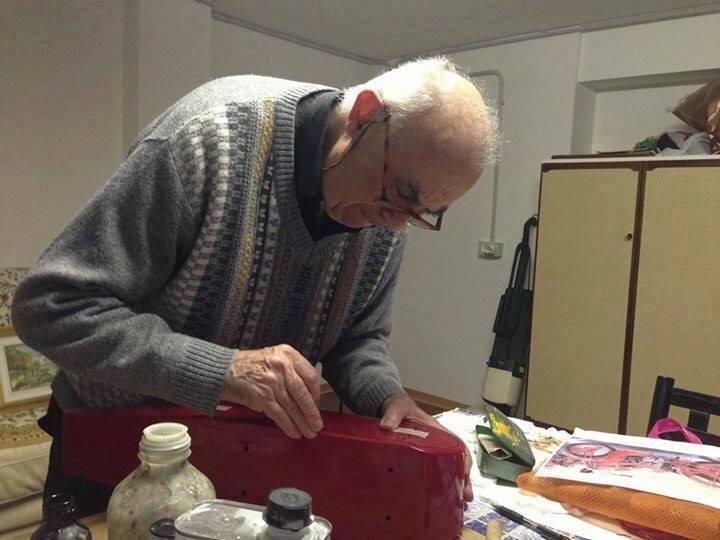 From fenders to chain guards to battery case, hand painted pin striping, makes each Ascot Sport 'one of a kind'.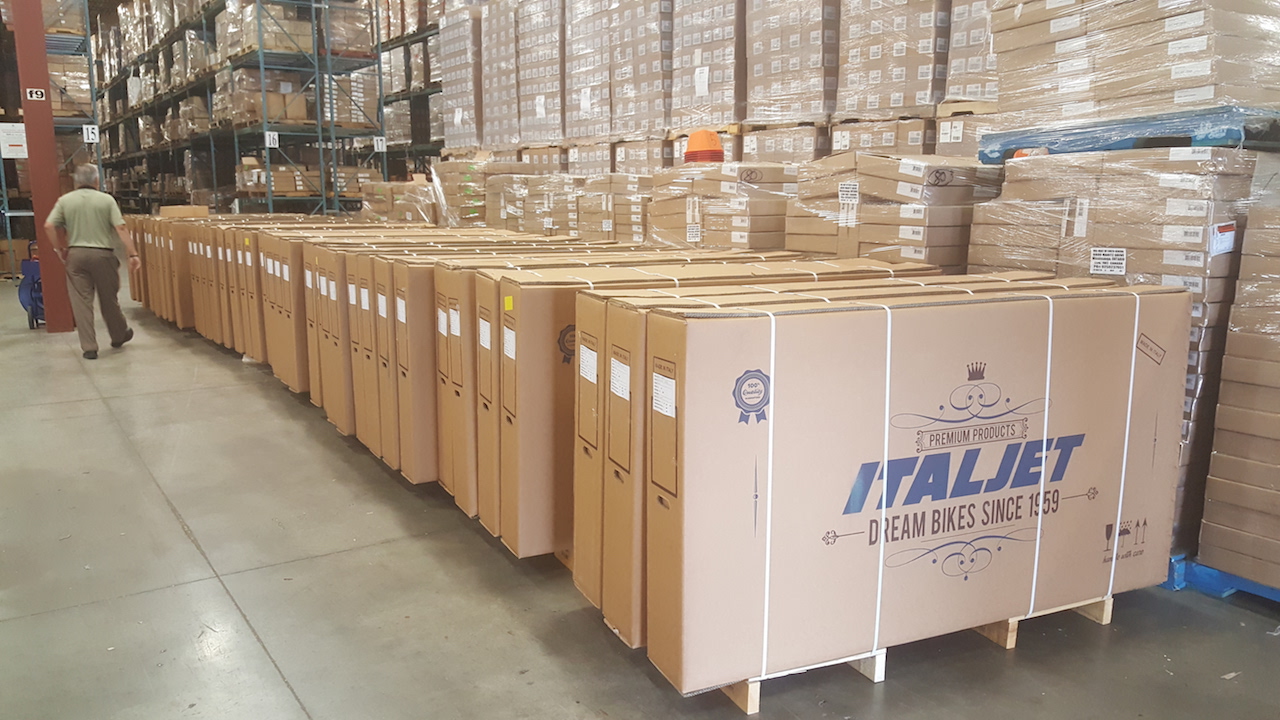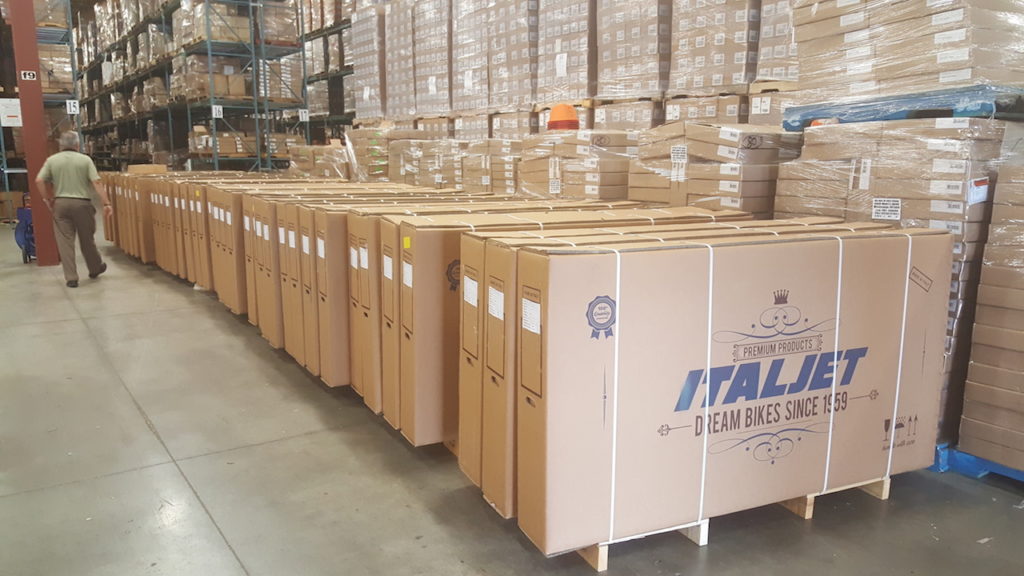 This is the Italjet North American warehouse with the bikes and parts.
Italjet is currently building their dealer network in the US and Canada.
For pricing and more information,  please go to www.italjet.ca
Italjet will be at EICMA the motorcycle show in Milan Italy November 8-13 with their eBike line.
-Pete
P.S. Don't forget to join the Electric Bike Report community for updates from the electric bike world, plus ebike riding and maintenance tips! 
Reader Interactions