San Diego Electric Bike Expo – Test Ride the Latest eBikes for Free! [VIDEO]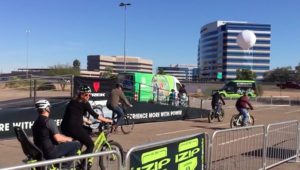 The San Diego Electric Bike Expo on February 26-28 is the place to ride over 100 of the latest electric bikes all for free!
There will be eBikes from A2B, BESV, BULLS, Easy Motion, Felt Electric, Focus, Gazelle, Haibike, IZIP, Kalkhoff, Polaris, Raleigh, Stromer, Tempo (Expo Charity Sponsor), Trek (Expo Track Sponsor), Xtracycle, Yuba with the latest electric drive systems from Bosch (Expo Presenting Sponsor), Yamaha, Shimano, and more.
Many of the models are brand new to the US and here to be tested by you for the very first time!
Here is a quick video about the San Diego Expo being held at Liberty Station:
The Electric Bike Expo events are free to attend and they are a no sales, no pressure event series. The Expo events are funded by the sponsors and exhibitors to raise awareness about electric bikes in North America. Just come out and ride some of the newest electric bikes on the market.
By registering now you will be entered to win prizes like a powerful LED light set or an Expo polo shirt.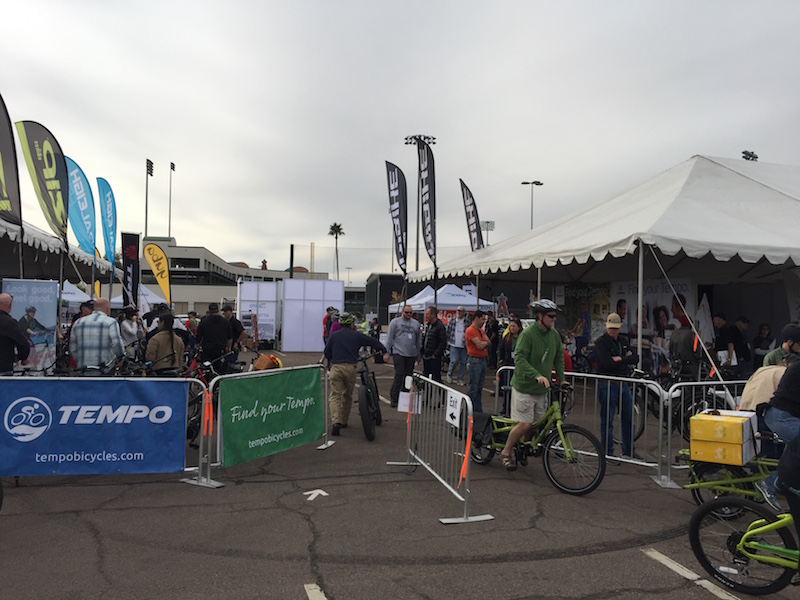 The Phoenix Expo in January was enjoyed by almost 1,200 people. Here is a full report from the Phoenix Electric Bike Expo with multiple videos and pictures.
In addition to learning about and riding the latest electric bikes there will be many other reasons to attend the Expo! Here are some of the promotions that will be available only at the Expo.
Easy Motion will be giving away a 350W EVO Jet electric bike to one lucky person who test rides any of their bikes!
Raleigh and IZIP are offering significant discounts, ~15% off retail, AND a $100 gift card rebate direct from IZIP or Raleigh.
Yuba will be offering a 10% coupon for their Spicy Curry e-cargo bike redeemable at one of their local dealers.
Polaris will be offering pro deal discounts on their electric bikes.
Focus, Kalkhoff and Gazelle are offering $200 discount coupons for attendees that ride their e-bikes at Expo events.
Turbo Bob will be leading group rides from the Expo at Liberty Station to Cabrillo National Park. The rides will be on Feb. 27th Saturday at 9:30 am and on Feb 28th Sunday at 1 pm.  It will be a casual 12 mile ride on the undulating main road to the point of the peninsula and back. You can ride your own eBike or conventional bike and there are maybe local shops with rental eBikes to use. Drinks and snacks will be served to the riders afterwards.
Also, stay tuned for more on presentations and other fun and educational activities.
The San Diego Expo is being held in the parking lot near the Ace Hardware at Liberty Station:
Plan to stop by on:
Friday from 3pm to 8pm
Saturday 9am to 8pm
Sunday 9am until 4pm
The Electric Bike Expo will also be held in Houston (March), Palo Alto (April), Portland OR (May), and Denver (June). We are also working on more locations in the West, Midwest and East Coast. Stay tuned for more on those locations!
As a partner of the Expo I will be at all of the events and I look forward to seeing you there!
-Pete
P.S. Don't forget to join the Electric Bike Report community for updates from the electric bike world, plus ebike riding and maintenance tips!
Reader Interactions