My Boo Bamboo Electric Bike Frames Made in Ghana, Africa [VIDEOS]
My Boo is a company specializing in making electric bikes with Bamboo frames.
If that doesn't make them unusual and interesting enough they have partnered with Booomers – The Yonso Project who make the bamboo frames for their bikes in the Ashanti region of Ghana, Africa.
They describe themselves as social and sustainable, for reasons we will explore in just a little while.
Why Bamboo?
My Boo, naturally enough, extol the virtues of bamboo as a frame material, saying it is as stable as steel, as light as aluminium and comfortable like carbon.
Although niche, bamboo bikes and bamboo e-bikes are now established after pioneering work by Craig Calfee.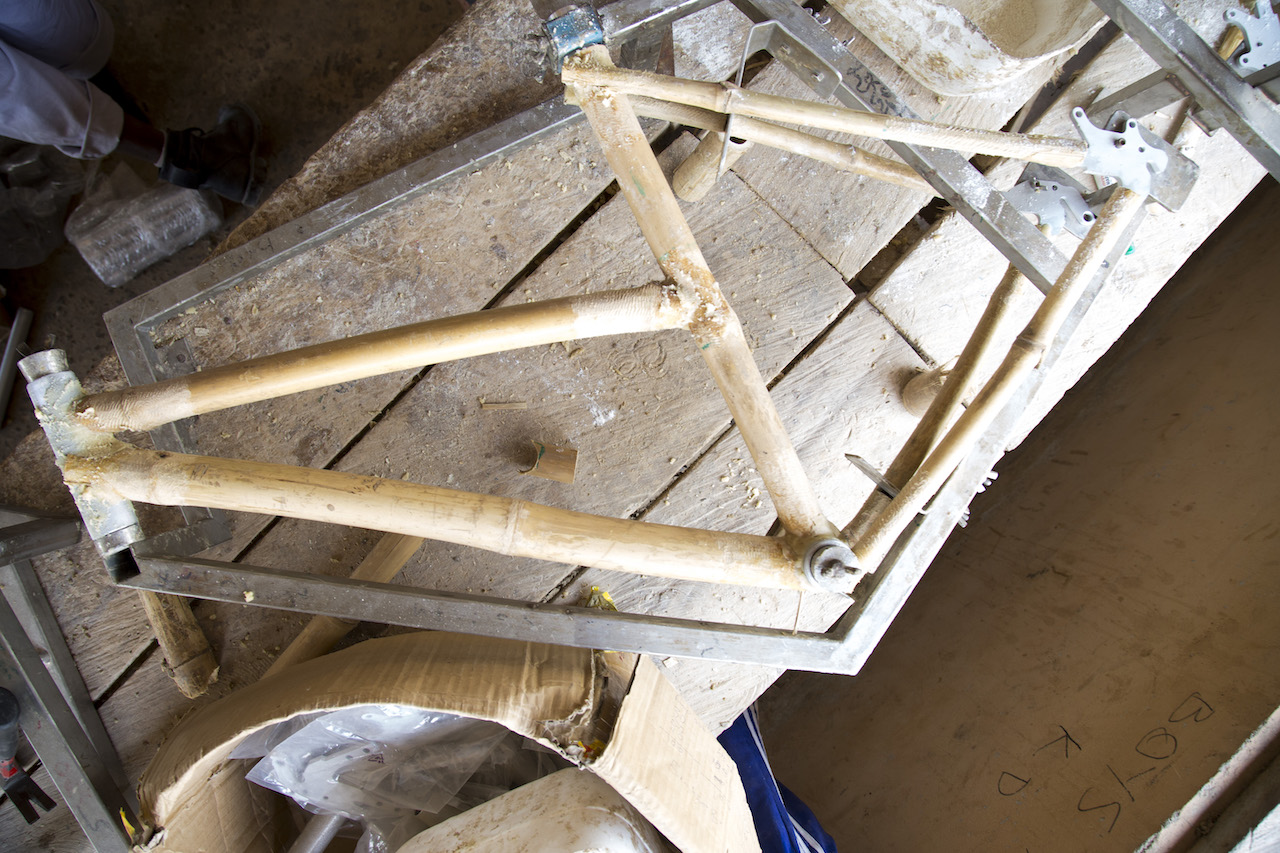 The strength properties of bamboo are certainly well-known in Asia where it is in regular use as scaffolding on building projects and it has even been pressed into use as reinforcing for concrete.
It's lightness and flex lends itself to bike frame production too; everyone wants a light bike and the flex adds comfort and a 'forgiving' feeling to your ride.
The bamboo frame members are joined together using hemp and resin 'lugs' and other vital bits like rear dropouts are bonded into the bamboo frame.
My Boo say the frames are made to the European safety standard for bikes EN14746.
Here's a video from 2016 to give you a flavour of the bamboo frame production facilities in Ghana:
The completed frames are shipped to an assembly plant in Kiel, Germany where assembly of the final bikes is completed. The frames carry a five year guarantee.
There is a choice of two e-bikes, My Volta (€3699) and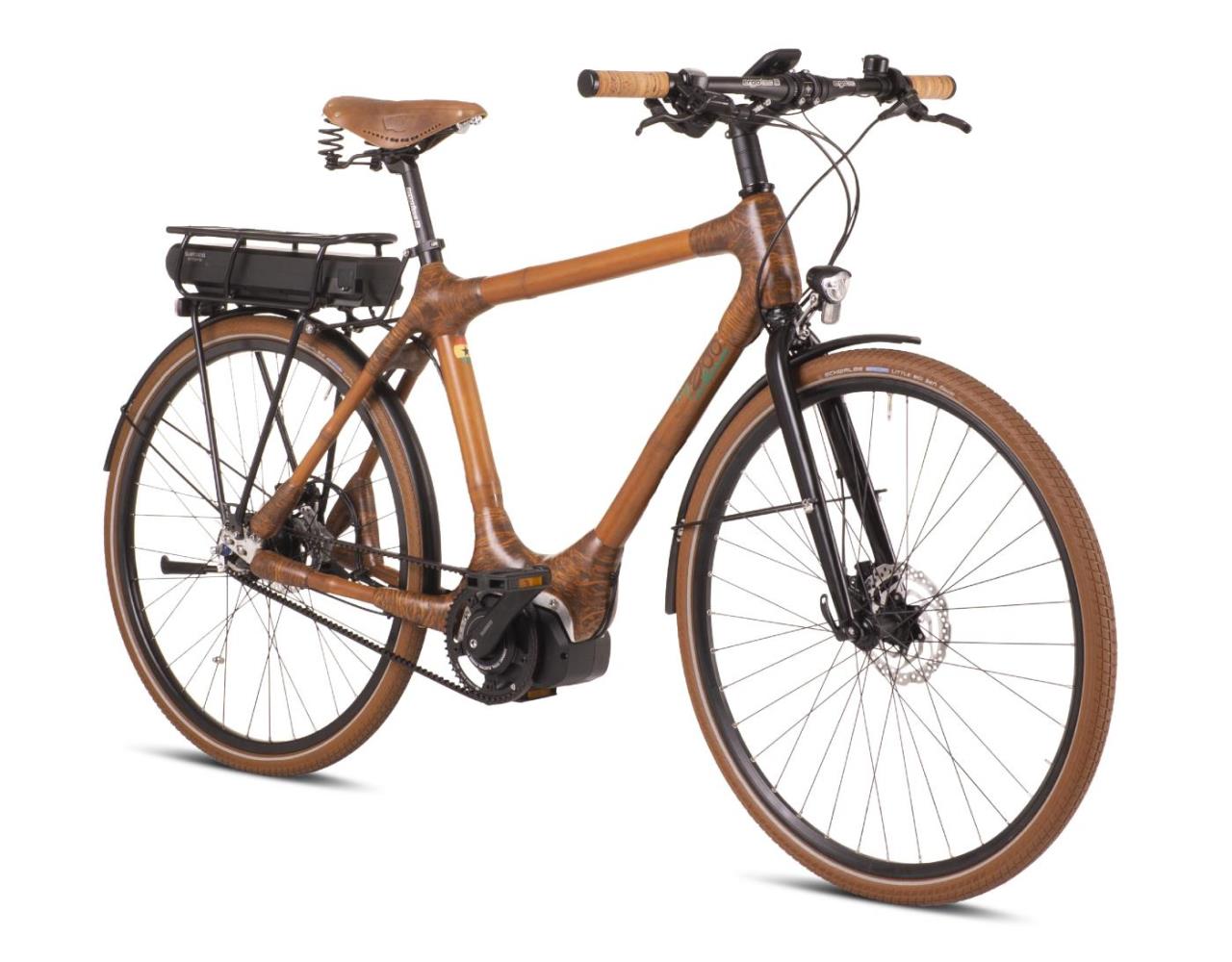 My Volta Gates (€4099). Options include Shimano and Rohloff hub gear configurations, rigid or suspension forks, 418 or 504Wh batteries, wooden pedals and cork or wooden grips.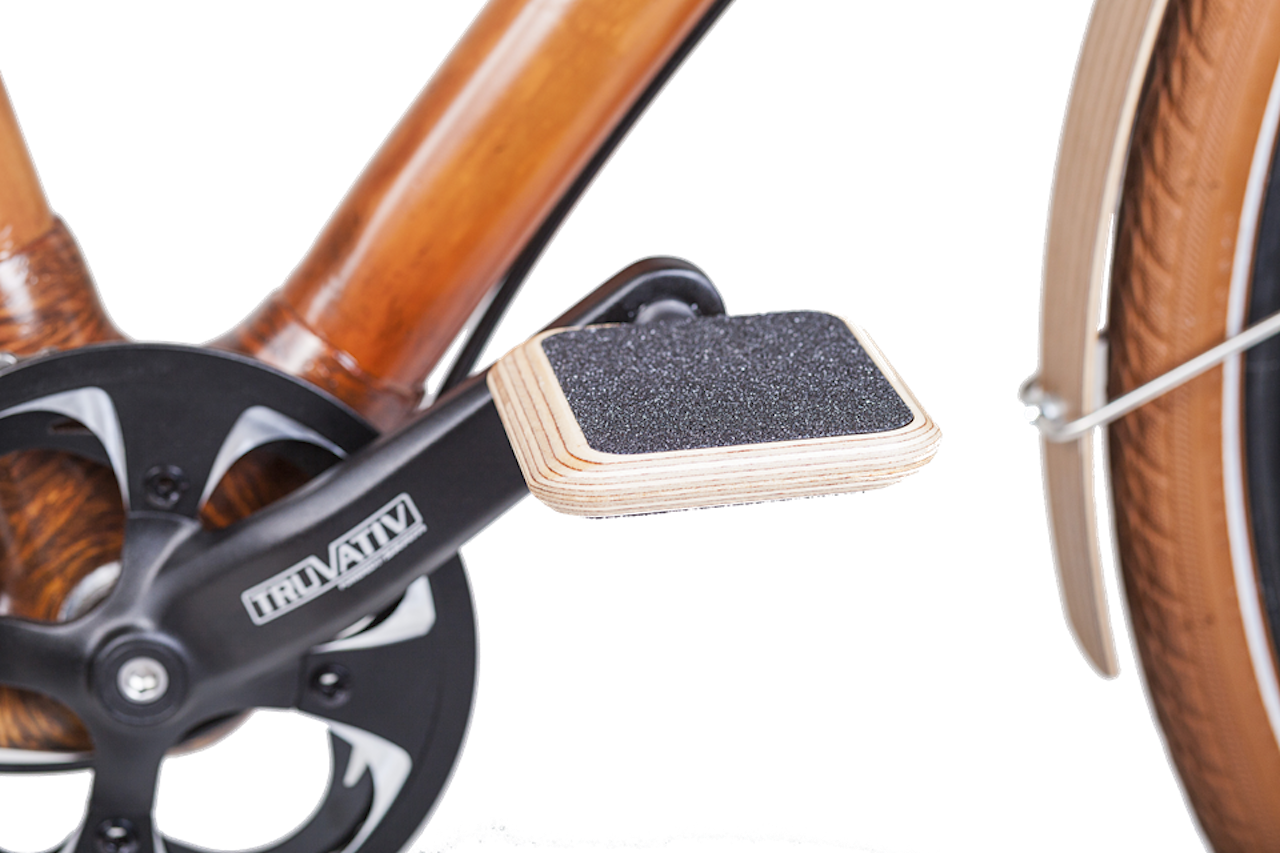 Weight is around 25kg and Busch and Muller lighting comes as standard. Both are powered by a Shimnao Steps E6000 mid-motor.
There are also non-electric bamboo bikes to choose from including city, trekking, urban and road models and starting at £1,399.
A Social Concern
My Boo and Booomers have also joined forces to run The Yonso Project which is about much more than just making the bamboo bike frames.
For example a school is under construction which the project says 'after its completion will provide high-level education for up to 1,000 children.'
What is more, the 35 Ghanaians who are all employed in the frame production in Ghana receive 'fair payment, a social insurance and, most importantly, future prospects for themselves and their families.'
Specific projects include funding of school uniforms for those who cannot afford them and a program to help children bike to school.
This video gives a bit more detail on the project:
Expansion
After being founded five years ago My Boo now claim to be Europe's largest bamboo bike makers and further expansion seems to be on the cards. In 2019 they began distributing bamboo bikes in the UK.
They are already distributed through 100 local bike shops in Germany, Austria and Switzerland and My Boo say they have the USA in their sights too (indeed they can fulfill individual orders further to specific enquiries).
Stay tuned for more e-bike news and reviews and thanks for reading!
-Richard
P.S. Don't forget to join the Electric Bike Report community for updates from the electric bike world, plus ebike riding and maintenance tips!
Reader Interactions