eBike News: Sales Surge, BULLS eMTB Step-Thru, Yuba eMTB-Cargo, Bamboo eMTB, & More! [VIDEOS]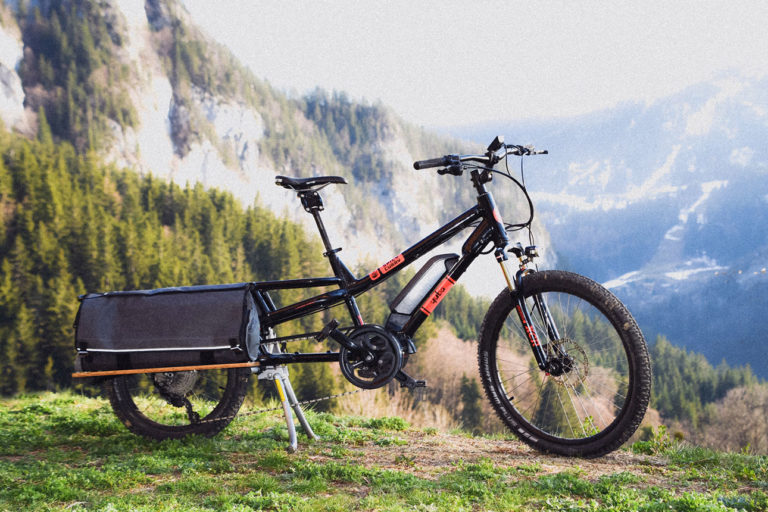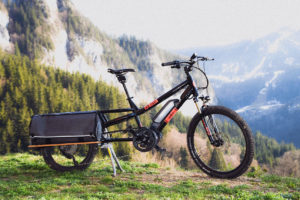 In this week's news:
Coronavirus Updates: eBike Sales Surge
BULLS New Step-thru eMTB
Yuba Offroad eCargo Bike
Specialized Turbo Levo SL Wins Over Doubters
My Boo Bamboo eMTB
Fat Bike Tire Protection
Inspiration from Bikes at BLM Protests
Alps Downhiller Vincent Tupin
eMicromobility News from the UK and The Gulf
And Much More!
Coronavirus Update
Surge In Northern Irish eBike Sales as Lockdown Eases
EBR has documented the recent bike and e-bike boom around the world as people seek both exercise and a safe form of transport.
This BBC report from Northern Ireland documents not just how the demand there is surging because of people venturing back to work as lockdown eases, but also because Northern Irish legal changes.
A change in government rules in mid-May made it easier than ever to ride an electric bicycle, bringing Northern Ireland into line with e-bike policy in the rest of the UK and meaning e-bikes are now classified as regular bikes as long as they conform to power (250W continuous output) and speed limits (15.5mph assisted limit).
The rule change in May meant people in Northern Ireland no longer need to register or license an electric bike.
Before then, anyone riding an e-bike in Northern Ireland without a proper licence faced a fine of up to £1,000.
Certainly it seems many more thousands of people across the world are taking to e-bikes as a tool to combat virus restrictions.
As one of the Northern Irish bike shop owners quoted in the article says 'There is a new breed of person who has not ridden a bike in years…Thousands of those people are now back on bikes and that's the push that we all need.'
More Evidence of the eBike Surge
Other media reports from around the world have confirmed the surging popularity of e-bikes.
This Canadian report tells us 'A city program which offered rebates to Edmontonians buying e-bikes lasted just days. The City of Edmonton says it received an overwhelming response to the program in an online notice that applications have closed.'
The rebate offers to cover 30 per cent of an e-bike purchase up to $750. The program is expected to generate $1.2 million in local investment.
In the UK This Is Money, a well respected financial website, recently posted this glowing write up of the GoCycle GX e-folder.
Not only does it confirm the e-bike boom – with GoCycle saying they have had their best May sales figures ever – but it also confirms the money saving aspects of e-bikes with potential financial gains to be had from saved public transport expenses and possible tax breaks through the UK's Cycle To Work scheme.
But the real message is how e-bikes can help stop car induced gridlock as the virus eases. As the author says 'An electric bike is possibly the best alternative to a car for many people making journeys of up to 10 miles. We should seize the moment and encourage the switch.'
Free eBike Scheme for Health Workers in NE UK
North-east UK – Ride Electric is a Tynemouth firm that has launched a campaign to provide NHS staff across the region with free electric bikes to travel safely to and from work reports the Chronicle.
It tells us 'A Tynemouth-based electric bike company has launched a campaign to provide electric bikes free of charge for key workers to travel safely to and from work. And throughout lockdown, Ride Electric has been inundated with appeals from hundreds of key workers from across the region.
Now, after weeks of providing free e-bikes from their own stock, Ride Electric is calling on the generosity of the public to help bring new bikes into circulation and protect the region's vital services.
As their demand continues to grow from frontline workers, Ride Electric has launched a Crowdfunding campaign.
New eBikes & eBike Systems
BULLS Heavy Duty, Step-thru eMTB
BULLS Bikes USA have recently launched the all new Copperhead EVO HD described as 'a performance hardtail with a low step wave frame option that can take a payload of up to 330lbs.' The stated aim of the bike is open up adventure and utility e-biking to a wider range of riders.
Spec list includes a Bosch Gen4 CX motor, 625Wh Powertube battery, 120mm Suntour Lytro 34 fork, Magura MT-5 hydraulic disc brakes and a 10-speed Shimano Deore groupset. There are Wave (step-thru) and Diamond Frame options, and mounting bosses for a rear carrier.
Riders can purchase Wave versions from their local BULLS Dealer and retail price $4,399. BULLS expects the Diamond frame and more Wave frames to be available Fall 2020.
Yuba's New Off-road eCargobike
Yuba recently launched what is describes as 'its first limited edition off-road electric cargo bike, the Spicy Curry AT…..the new model incorporates front suspension, seatpost suspension, off-road tires and other specific components designed to carry passengers or gear over gravel, dirt or other off-road terrain.'
Why off-road and cargo carrying, a combination not often seen on e-bikes? Ben Sarrazin, CEO of Yuba Bicycles explained:
"We've been thinking about creating an all-terrain bike for several years now. It really is the ideal bike for forest, lake and mountain adventures. I just love the idea of having the freedom to take your kids on a dirt, gravel or grassy path to a lake, park, picnic and more. This would also be an awesome bike for camping, hunting, fishing or other outdoor activities with its large longtail cargo space – all while lowering your carbon footprint and using a sustainable form of transportation."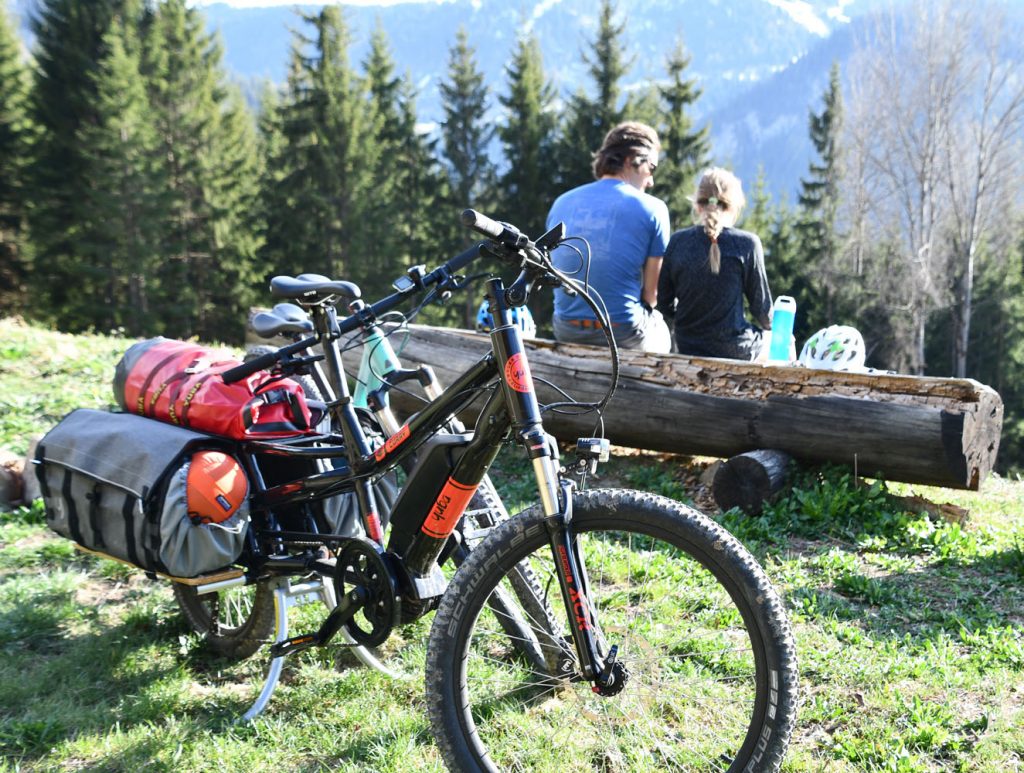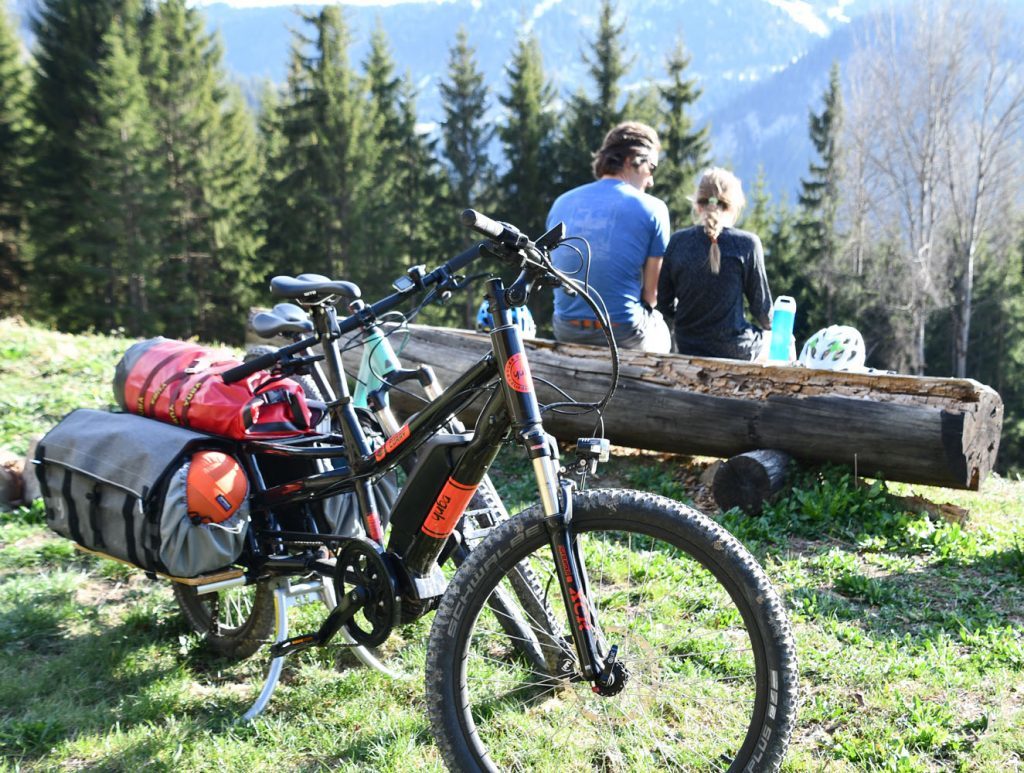 Only 50 Limited Edition Spicy Curry AT's will be sold this year. The bike features the new Bosch Cargo Line Speed Motor which provides support up to 28 mph and apparently 'enables load-controlled acceleration, even when starting off.'
There is also a 500Wh battery, Kiox color display, 4-piston front and 2-piston rear hydraulic disc braking, Schwalbe Smart Sam tires and SR Suntour XCR32 front suspension.
The Spicy Curry AT is rated for up to three passengers and up to 440 pounds / 200kg of total payload.
The Spicy Curry AT, priced at $5,000 MSRP, comes in black with red accents, and is available now.
Specialized Turbo Levo SL Converts the Sceptics
Although the very light but very expensive Specialized Turbo Levo SL was launched back in February, with EBR covering its launch then, it seems the bike has had a great impact in winning over the old school doubters who just still aren't really sure about e-mtbs.
Check out this article from BIKE Mag where they summarise their three month long trial of the top of line US$13,500 (much cheaper builds are available!) sub-17kg build thus:
'And if an e-bike has the power to unite BIKE's e-apprehensive crew, can it be the agent of change we need to convince skeptics that e-bikes aren't the devil? Who knows. What I'm certain of, though, is it's a damn fun toy to have around—and that's the entire point of this thing we do.'
The bike itself uses Specialzed's own SL1.1 (Brose) mid-drive motor and a relatively small 320Wh in frame battery. If you need more range Specialized offers an auxiliary battery that slips into a bottle cage and can be plugged into the main pack's charge port to piggy-back on another 160Wh of capacity.
If you need any confirmation of its ability on the trail check out this video:
My Atakora Bamboo-Frame eMTB
EBR has covered My Boo bamboo bike and e-bike manufacturers in this feature, but My Boo have been in touch to announce the launch of a new bamboo-framed e-mtb named my Atakora.

my Atakora is the first e-mountain bike from the German brand. It features Shimano Steps E8000 drive, Rock Shox Recon suspension fork, 504 Wh battery, 12 speed Shimano derailleur gears and hydraulic disc brakes.
It costs 4,499 euros and there is also a higher spec model, the my Atakora Pro, which comes with a Fox Performance suspension fork, Shimano XT 12-speed gears and DT Swiss H1900 wheels and it is priced at 5,899 euros.
my Boo offer various other my Volta-models with three Shimano motor options, starting with the my Volta E5000 for everyday use, the my Volta E6100 to the my Volta E8000 for long tours.
Yet More Customization Options from Electric Bicycle Company
Electric Bike Company of Newport Beach, California already offer custom colours for frames, forks, chain guards, fenders, MiK back rack attachment and have now added custom painted baskets to the list.
New Accessories
Puncture Protection for Fat Bike Tires
Tannus specializes in airless, puncture-proof tires but has now launched a tire insert for fat bikes and e-fat bikes that protects from both punctures and pinch flat.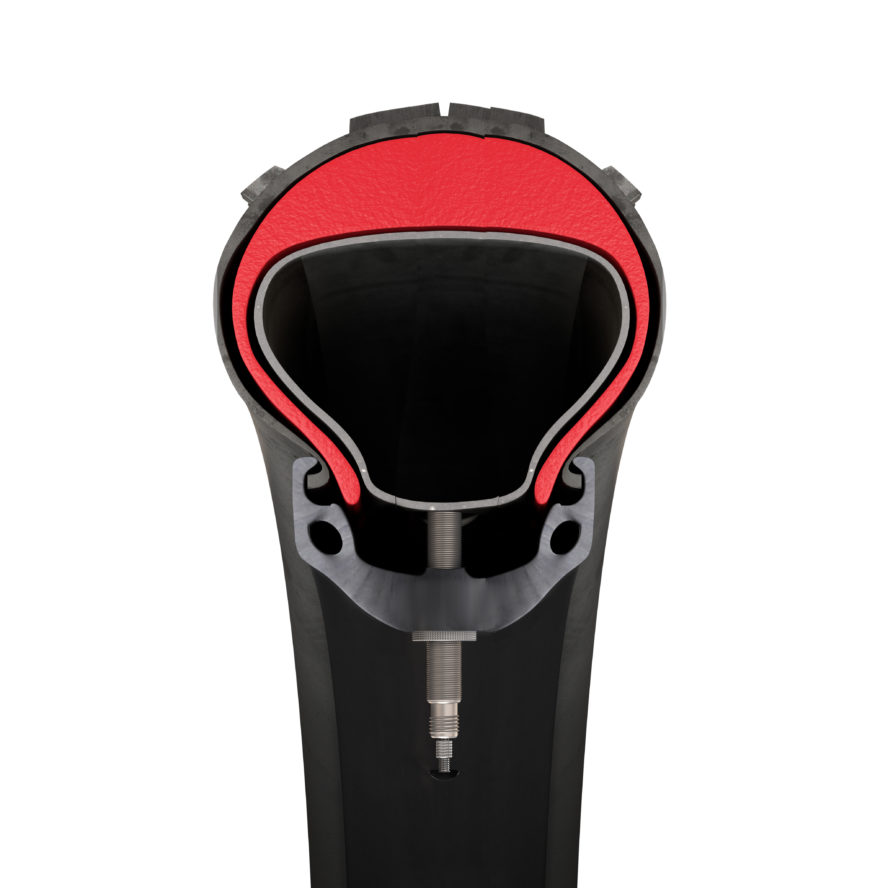 The company says 'Tannus Armour uses a foam insert that sits directly under the tire casing and wraps completely down into the rim. This provides 360 degrees of flat protection, covering the contact patch, sidewall and rim bed. Tubeless setups and other liners can protect some of these problem areas, but not all three.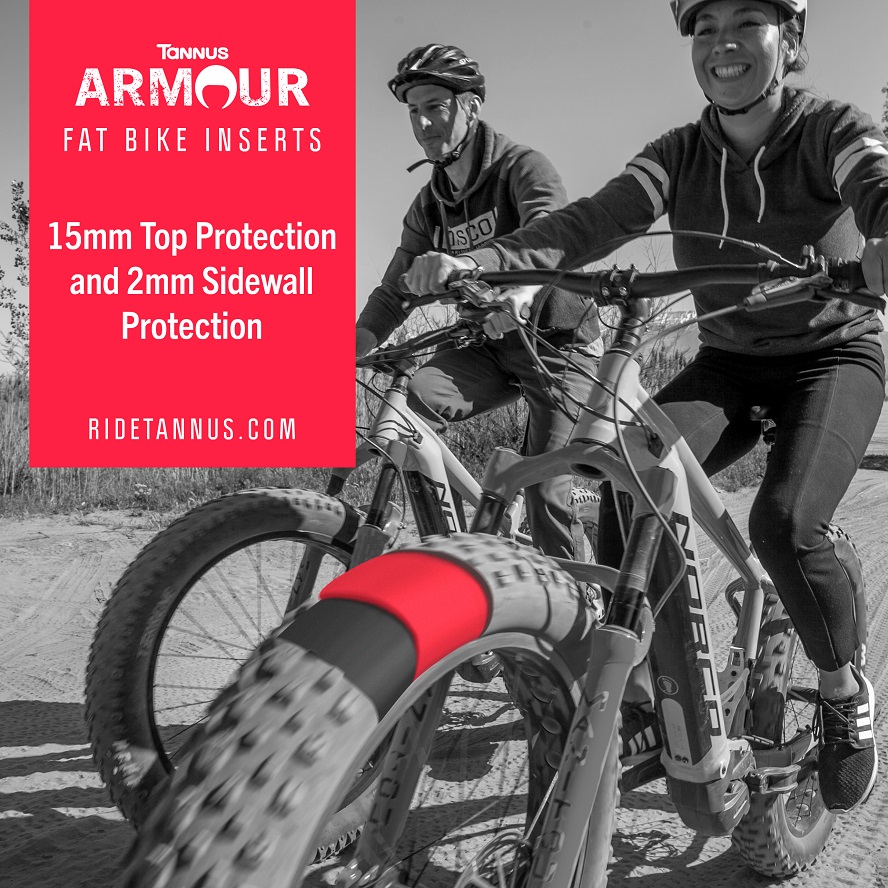 Tannus developed the fat-size Armour using feedback from riders who frequent snow and dirt as well as those who use e-fat bikes in the backcountry to hunt, explore or for utility purposes.
Many of the bikes on the market for these applications do not use suspension, and without a reliable flat-prevention system on the market, many run high tire pressures, leading to a harsh ride quality.
Armour allows for lower tire pressures in these applications, and functions as a run-flat solution in extreme scenarios where flats could occur.
By using a traditional tube, Armour does not require tubeless tape or sealant.'
Details are: 26 x 4 – 4.8" – Tube recommendation: 26×3-3.5, 550g, $80 per set
Get Inspired
Bikes the Tools to Enable Black Lives Matter Protests
The Cascade Bicycle Club explains how lines of bikes have been used in the Black Lives Matter protests in a process known as "mirroring" – creating lines of bikes that mirror the police lines and create a buffer zone.
To further quote the article:
'Bicycles are on the front lines of the protests that have roiled cities across the United States in response to police brutality and the killing of George Floyd, Breonna Taylor, and other Black Americans. In addition to allowing protesters and their supporters to quickly get around the city and blocked streets, bikes are being used to direct and protect the large crowds numbering in the thousands.
"We are trying to help create a safe space for the people we are supporting, people of color and indigenous people, so they can make their demands and speak their minds," said Josh White, who sat on his bike in Cal Anderson Park on Thursday afternoon with two friends also on bikes. "We are here to support and amplify their voices."
For those of us who believe bicycles have the power to transform lives and communities, their use for peaceful protest is inspiring.'
Bernex Bike Park – No Lift Required
Vincent Tupin is a French mtb rider sponsored by Scott and has been exploring this amazing downhill run at Bernex Bike Park in the French Alps, where he comes from – using an e-bike to get around the problem that lifts to the top of the climb are closed right now….
eMicromobility
Will eKickscooters Be Legal in the UK Any Time Soon?
This informative BBC article details the current legal position for e-kickscooters and holds out the prospect of trials and ultimately legalization.
Bird Pulls Out of Arab Gulf Countries
Bird has discontinued its electric scooter sharing services in Bahrain, the United Arab Emirates and Qatar Tech Crunch tells us. It adds that 'reports citing insiders claim that between 8,000 and 10,000 of the e-scooters were sent to EnviroServe, a UAE-based company that recycles electronics and other products.'
The recycling rather than reuse of the e-scooters has attracted widespread criticism, with the article stating: 'Tier Mobility CEO and co-founder Lawrence Leuschner had offered to buy the JUMP bikes. Tier Mobility also reached out to Bird.
"That has nothing to do with sustainable mobility and it needs to have consequences," Leuschner said in a recent interview discussing the decision by companies to scrap scooters and bikes. "This is not what the industry should stand for and that's why I have to speak up."'
Stay tuned for more e-bike news and reviews and thanks for reading!
-Rich
P.S. Don't forget to join the Electric Bike Report community for updates from the electric bike world, plus ebike riding and maintenance tips!
Reader Interactions