Hills? What Hills? E-Bikes in San Francisco [VIDEO]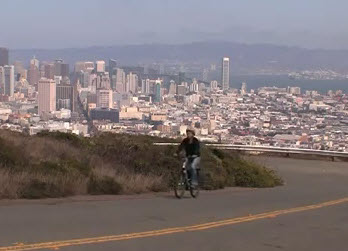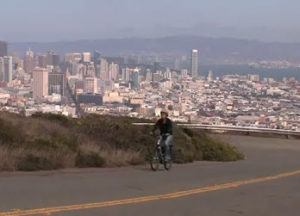 Here is a fun ebike video that has some great points about electric biking in San Francisco.  It is an ad for a shop in San Fran but it is so well done that I wanted to share it with you.  It's gotta a catchy tune too!
Ebikes make a lot of sense for a hilly city like San Francisco where normal bike commuting would be a sweaty endeavor!   Don't get me wrong, I think ebikes are great for all places, it's just that for places that have a lot of hills and/or wind they make even more sense.
Check out the video below:
I like the point in the video about being able to get somewhere in a congested urban city like San Fran quicker by electric bike than by car.  This is so true and it can also be quicker and cheaper (free!) to park your ebike in crowded cities.
What do you think?  Did you like the video? Please leave your comments below.
Thanks!
-Pete
P.S. Don't forget to sign up for updates from the electric bike world, plus ebike riding and maintenance tips! (upper right hand corner of this site)
Reader Interactions