Electric Bikes Take Center Stage at CABDA West in Del Mar, California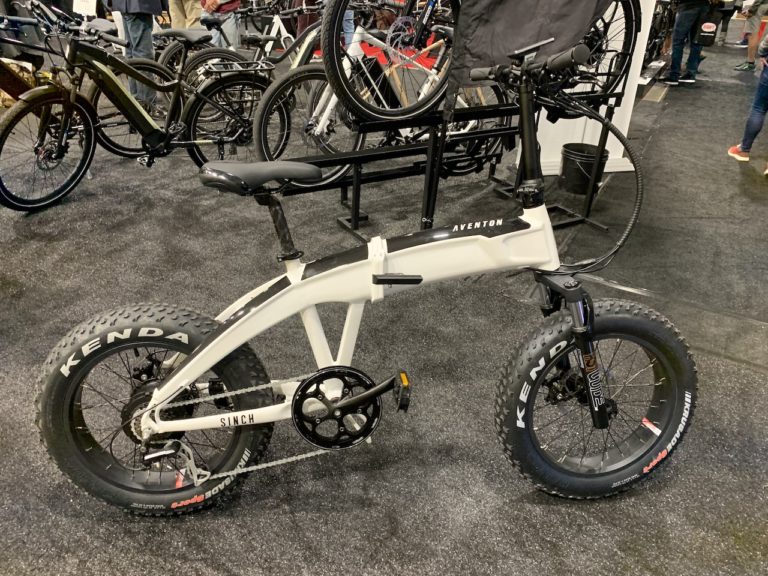 By Kim Merrill
DEL MAR, CA — The CABDA West bicycle industry show hit the Del Mar Fairgrounds in Del Mar, California for the second year on January 15-16, sporting over 200 exhibitors occupying 85,000 square feet.
Nearly 2,000 attendees visited the bicycle industry show from 585 bicycle shops.
The electric bicycle segment was well represented with a number of brands showing their newest models, including e-Bikes from Aventon, Bagi Bike, Batch, Bosch, Bulls, Dahon, GoCycle, iGo, Haro, Linus and Magnum.
Aventon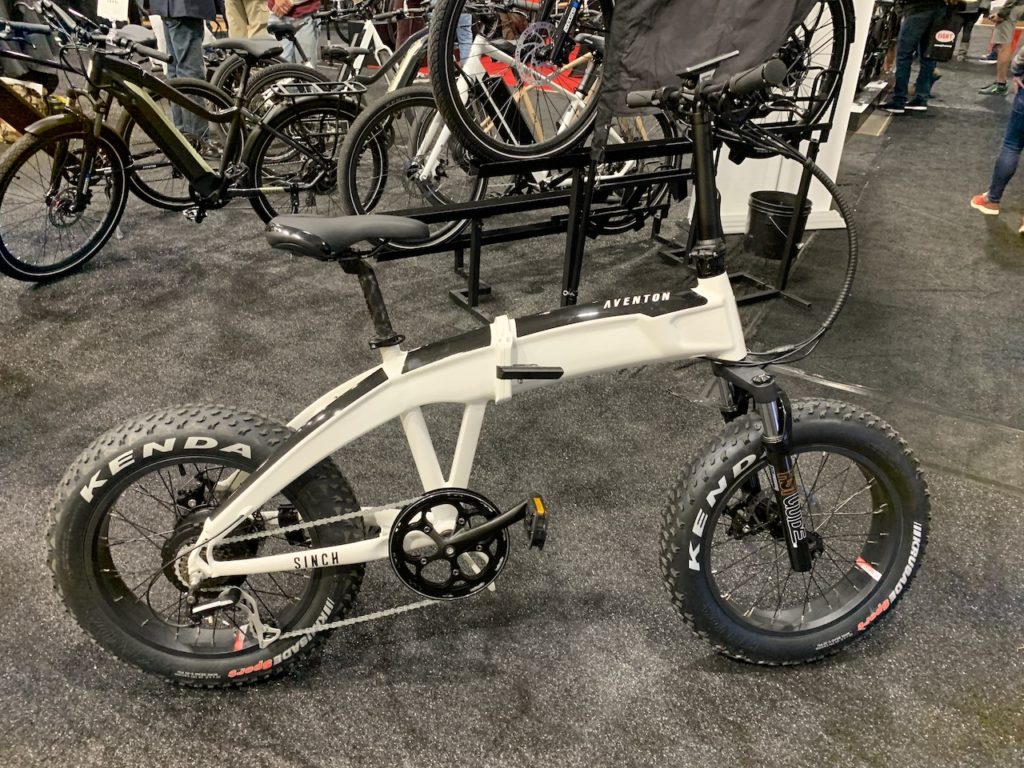 Aventon was showing off two new models for 2020,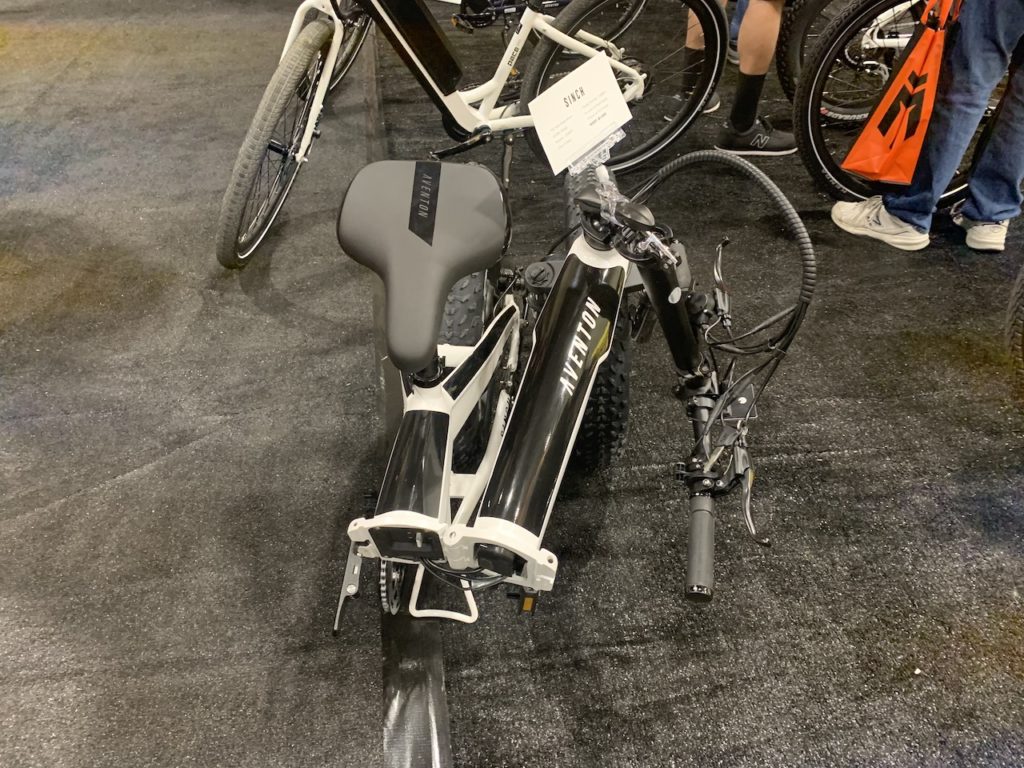 including the Class 2 Sinch fat tire eFolding bike, with both pedal assist and throttle,
and the Level, an attractive Class 3 commuter e-bike.
More at Aventon.
Bagi Bike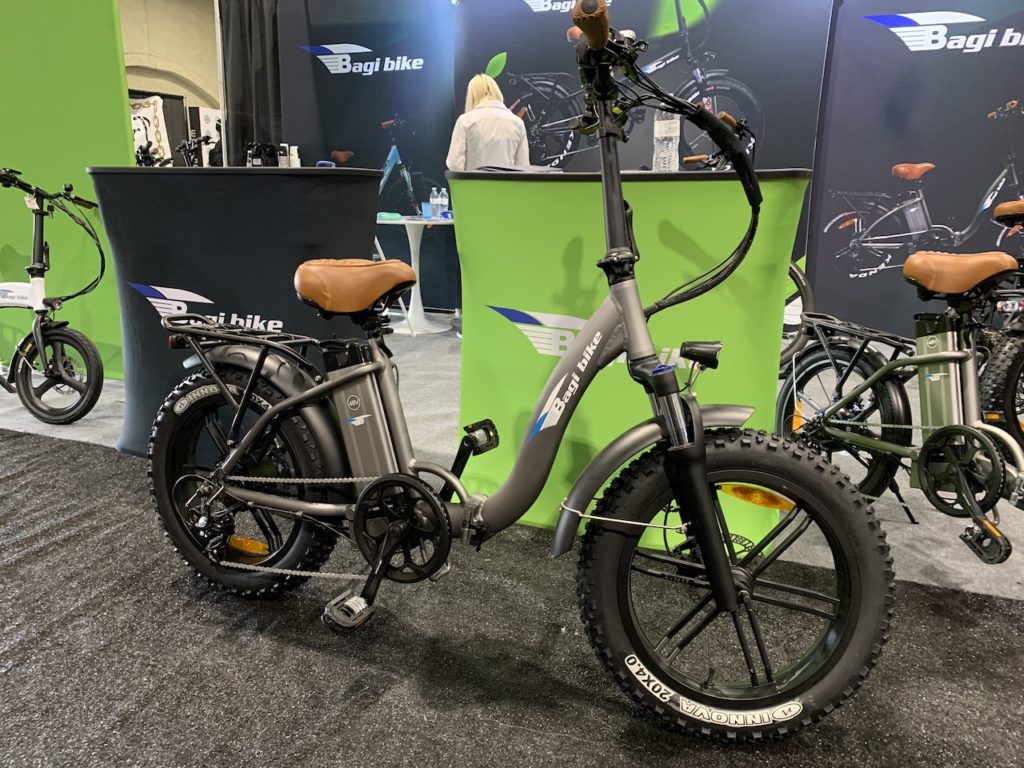 Miami, FLA based Bagi Bike was on hand with its 2020 lineup of folding and traditional e-Bike including the Bagi Bike B10 Fat-M, a Class 2 and 3 featuring mag wheels and hydraulic disc brakes powered by a Bafang 48V/500W hub motor.
More at Bagi bike.
Batch Bicycles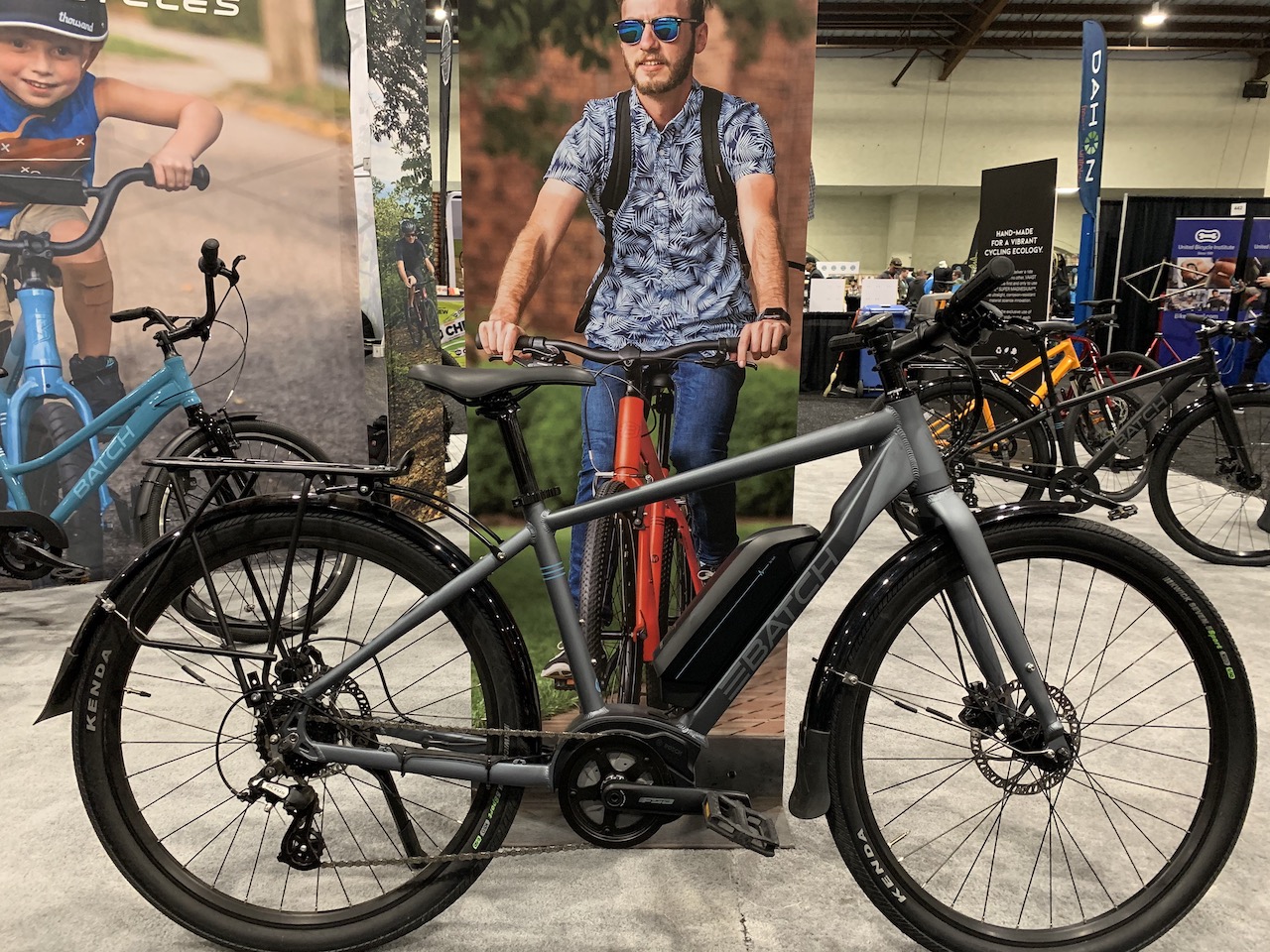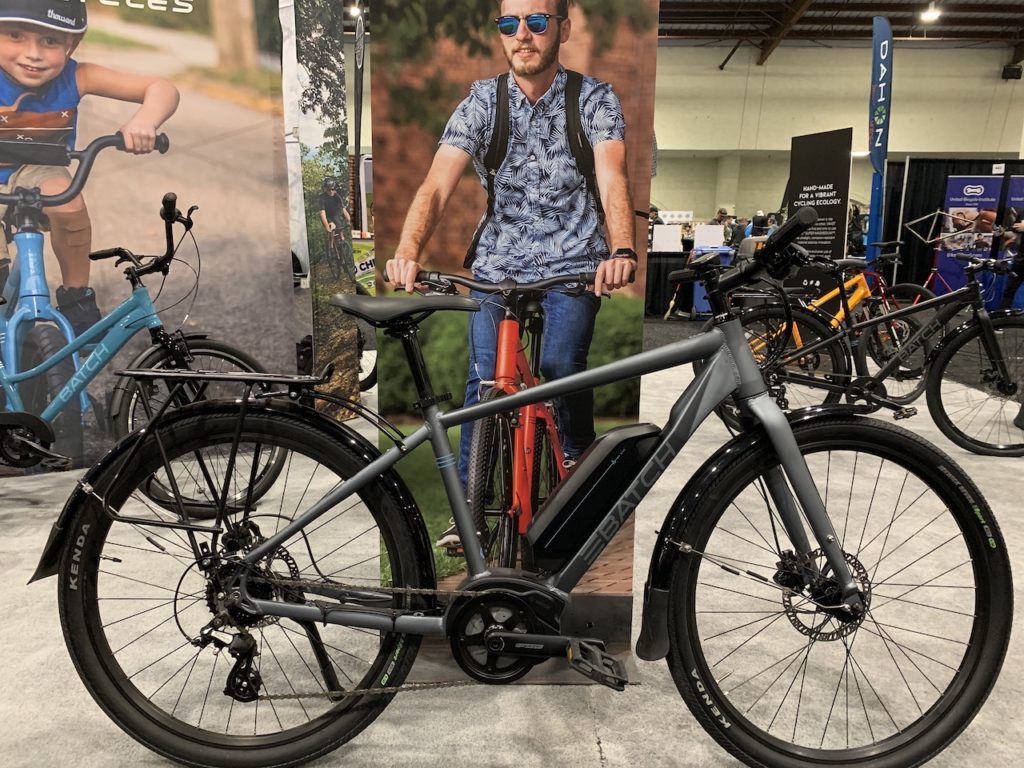 Batch was on hand with its new eCommuter sporting the BOSCH PowerPack 400 battery.
More at Batch Bicycles.
BOSCH e-Bike Systems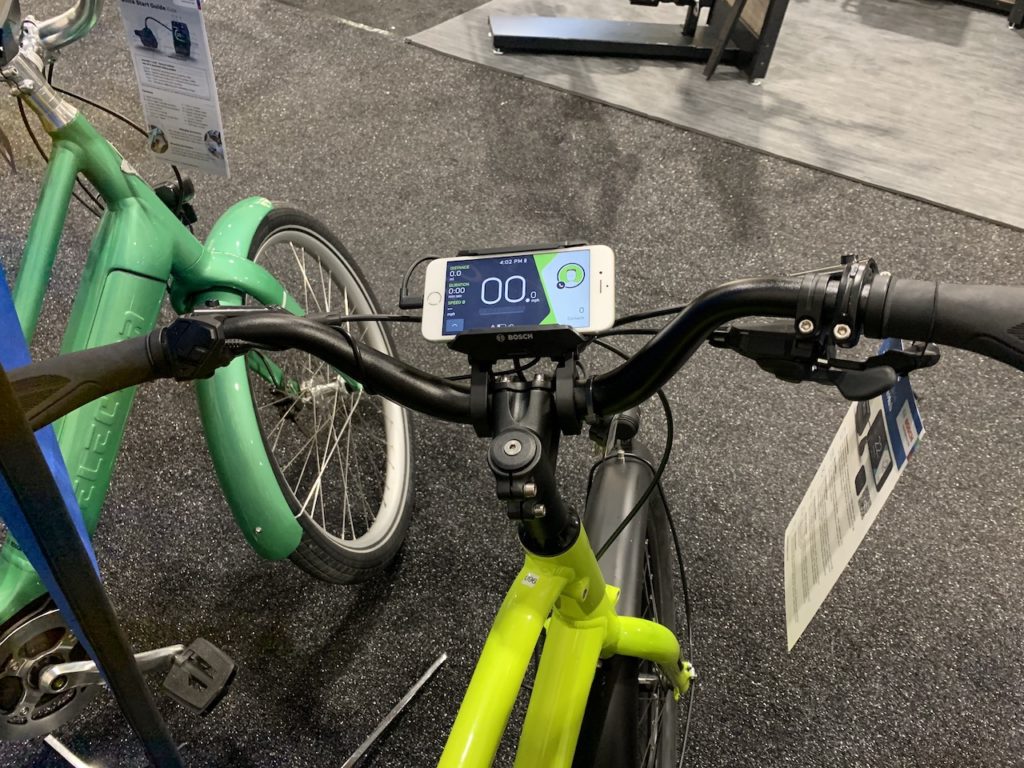 BOSCH showed off a number of new product innovations for 2020 including the SmartphoneHub, which becomes an intelligent control center that navigates, records activities and connects them to other services, providing riders with vital data including weather forecasting … all via your smartphone thanks to the COBI.Bike app.
An integrated display also shows the most important riding data, even without using your smartphone.
The company also introduced its new Performance Line/Speed for commuting and recreational e-bikes and the CX drive, the new powerhouse unit for eMTBs.
More at Bosch eBike Systems.
Bulls Bikes
Highlights from Bulls Bikes included a 2020 focus on categories rather than technology.
Bulls had a number of first looks at the CABDA West Show,
including the Copperhead EVO HD hardtail electric mountain bike, available in diamond and step-thru editions;
the Wild Flow eMTB featuring the Fazua 250W motor and integrated battery;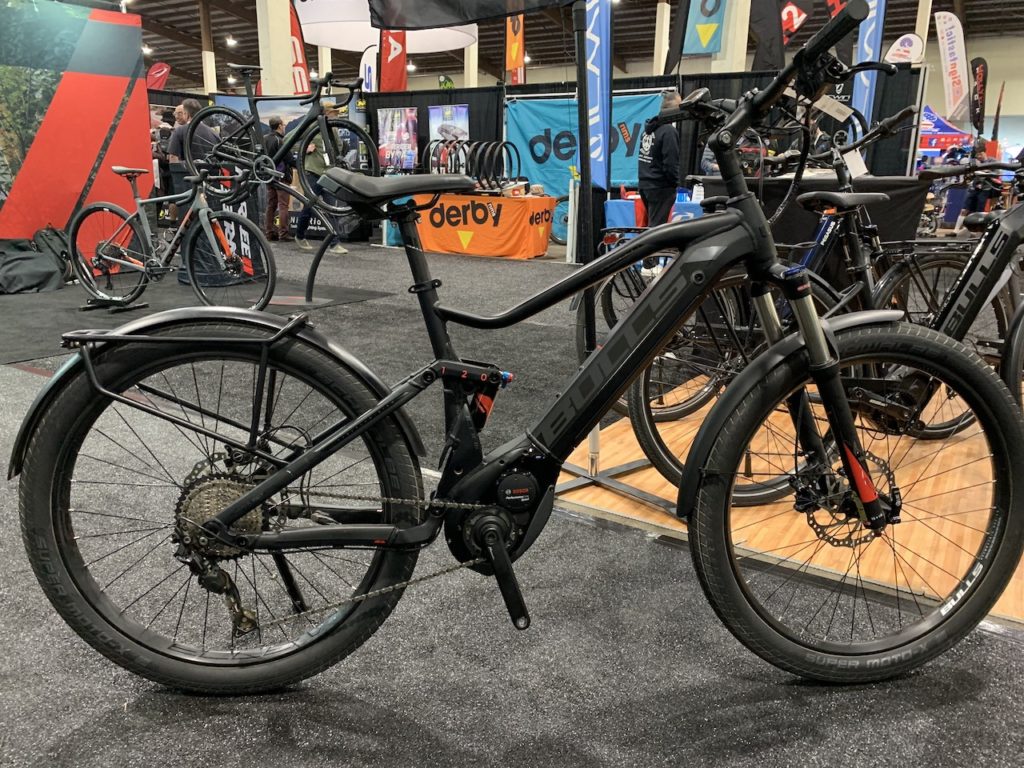 models in the new eSUV category including the Iconic EVO with the BOSCH Performance line CX motor; the Copperhead EVO full suspension eMTB lineup;
the Alpine Hawk Carbon and Desert Falcon eRoad bikes; and the Grinder EVO light eGravel offering.
More at Bulls Bikes USA.
Dahon Global
Dahon Global was at CABDA West for a first look introduction of the new K ONE folding electric bicycles — one featuring the 36V 250W BaFang hub motor, and one featuring a 36V 250W mid motor.
More at Dahon.
GoCycle
GoCycle exhibited new models celebrating its 10th anniversary, including the GXi featuring the new quick fold platform, predictive autoshifting, adjustable bar and seat and daytime running lights.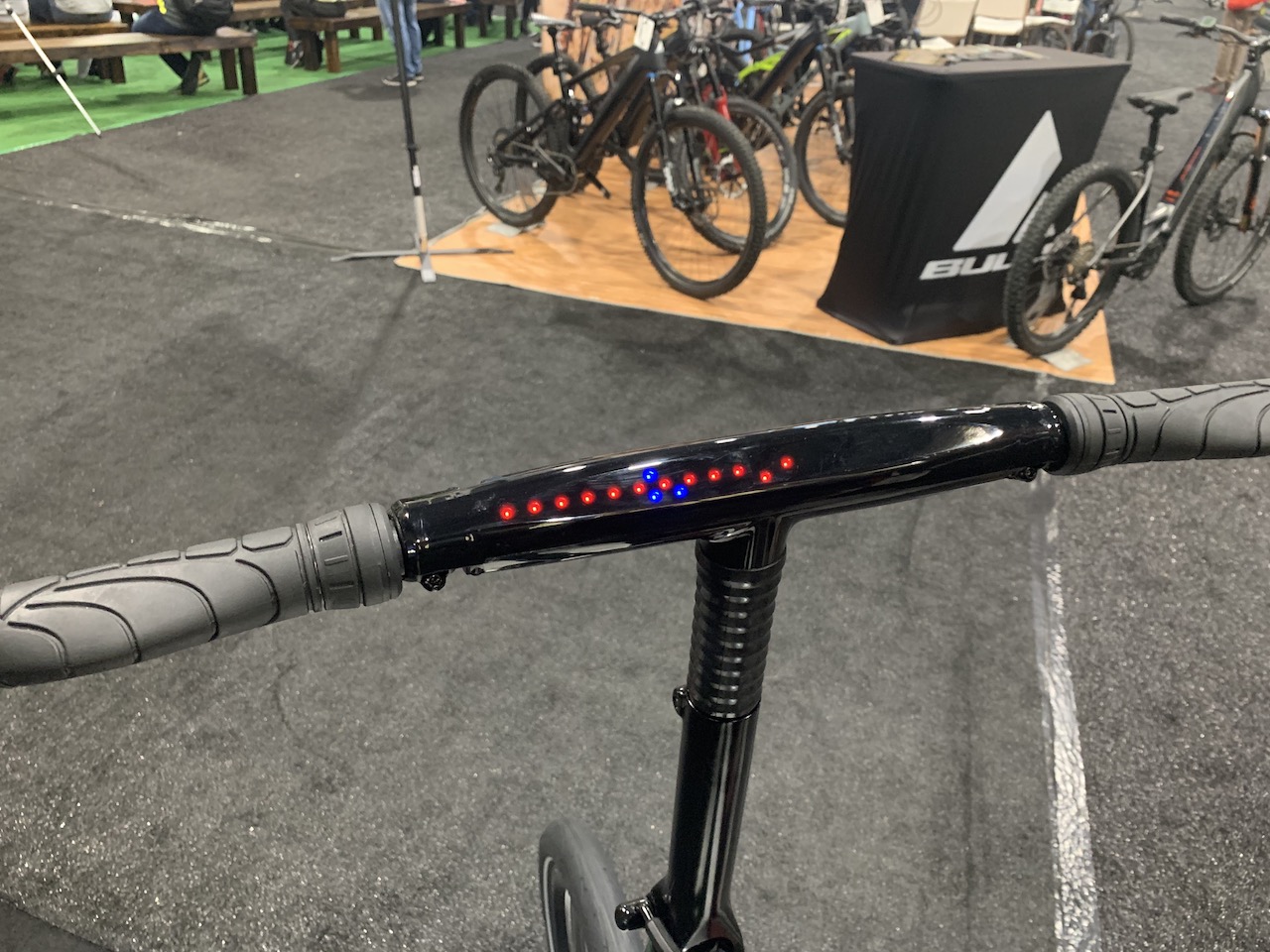 The model features the new GXi cockpit integrated into the handlebar which provides riders with a streamlined, simple dashboard, including battery level, driving mode, speed and gear position, and daytime running light, with no cable visible.
The GXi is available in GoCycle white and matte black.
The new G3C, available in two versions — Special Edition featuring British racing green and Italian yellow and red, and the Limited in all black.
Weighing in at only 31 pounds, and providing range up to 50 miles, the G3C also features the integrated GoCycle handlebar cockpit.
More at Gocycle.
Haro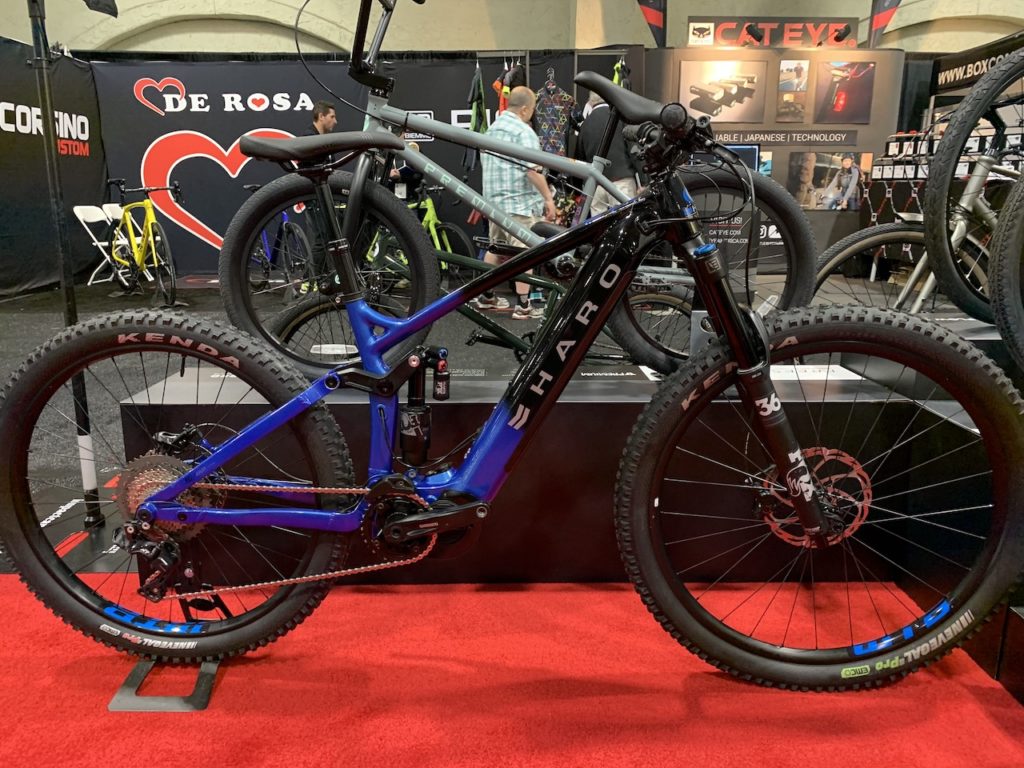 Haro provided a glimpse of its brand new 2020 Shift I/09 full suspension eMTB perfect for enduro and trail riding, featuring the Shimano STePS drive system, 1×12 drivetrain and 27.5 x 2.6 tires,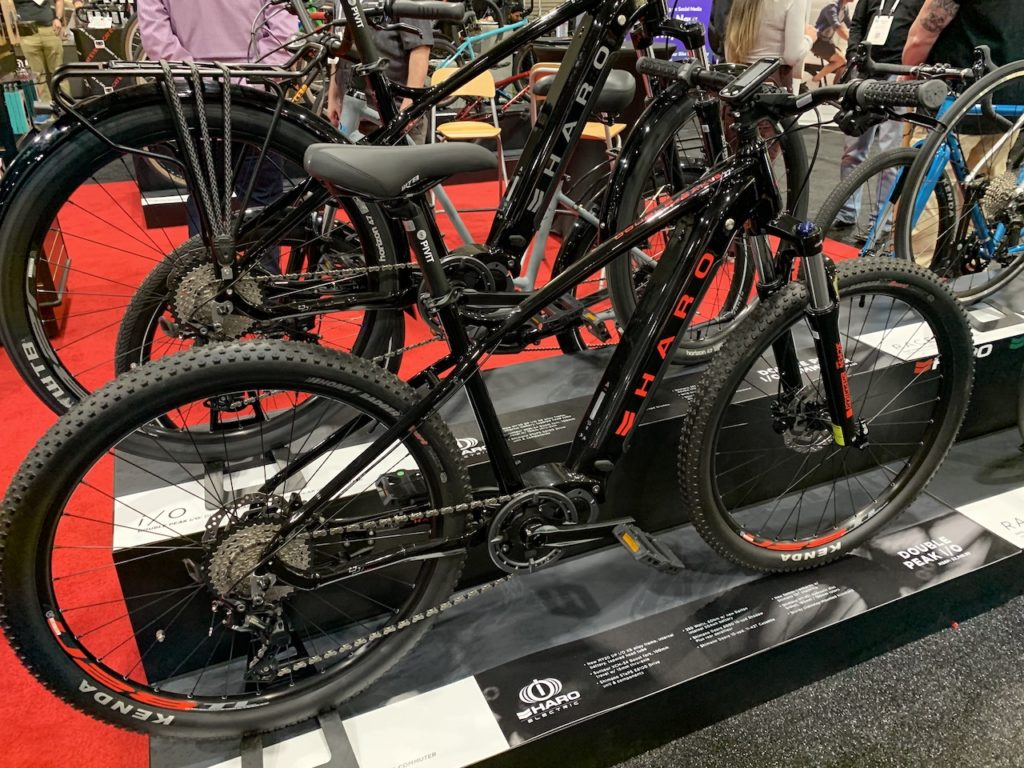 as well as the Double Peak I/O hardtail eMTB featuring a 1×10 drivetrain and Shimano StePS 6100 compact mid-motor.
More at Haro Bikes.
iGO
iGO introduced new models in its designed for Urban/Leisure, Road, Mountain and Fat riders,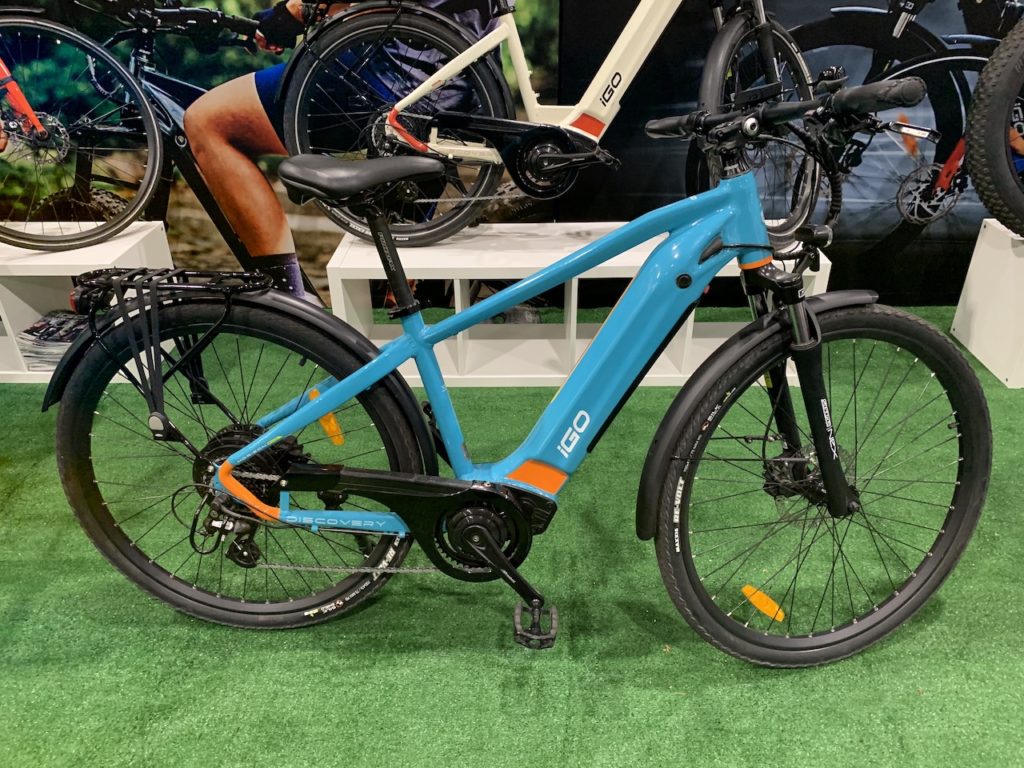 including the Discovery Bonaventure eCommuter,
Outland Laurentian hardtail eMTB,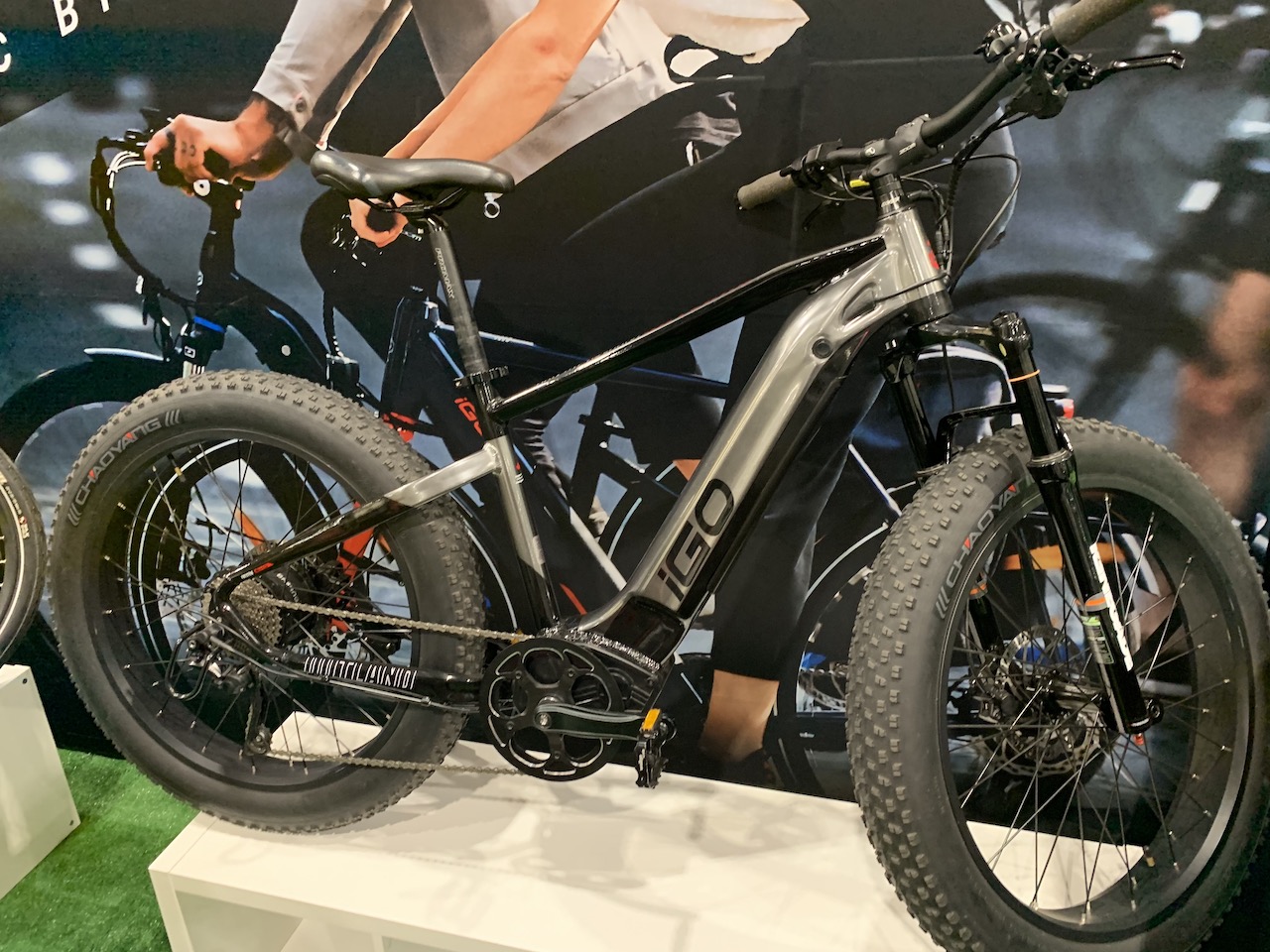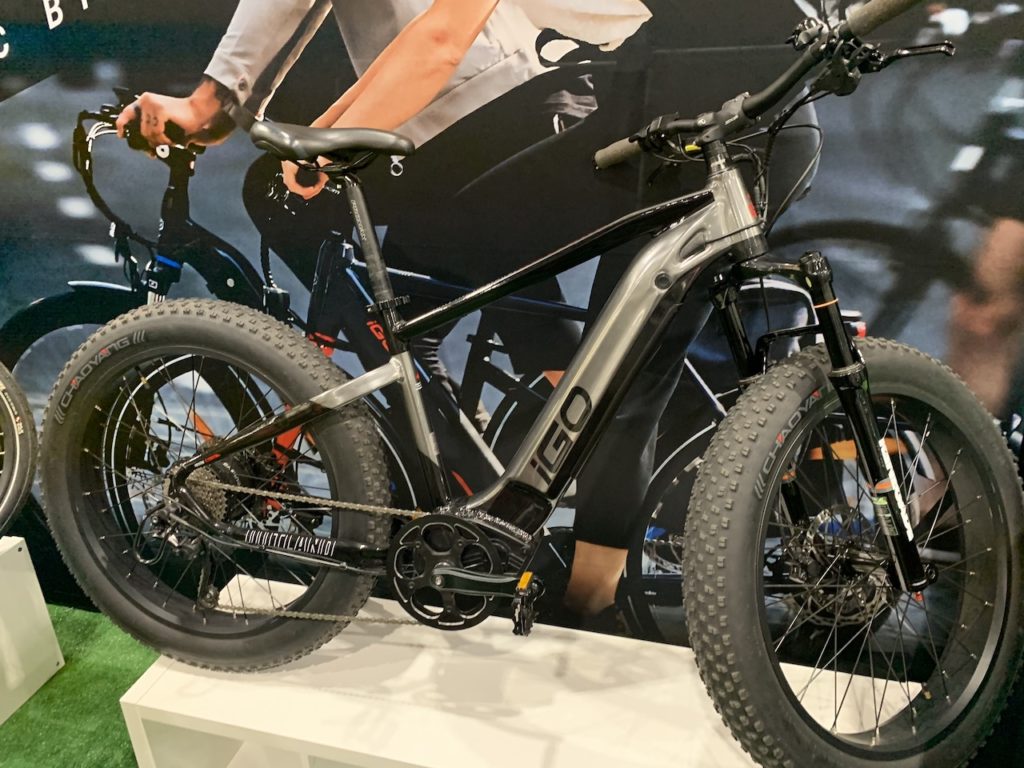 the Outland OKA fat eMTB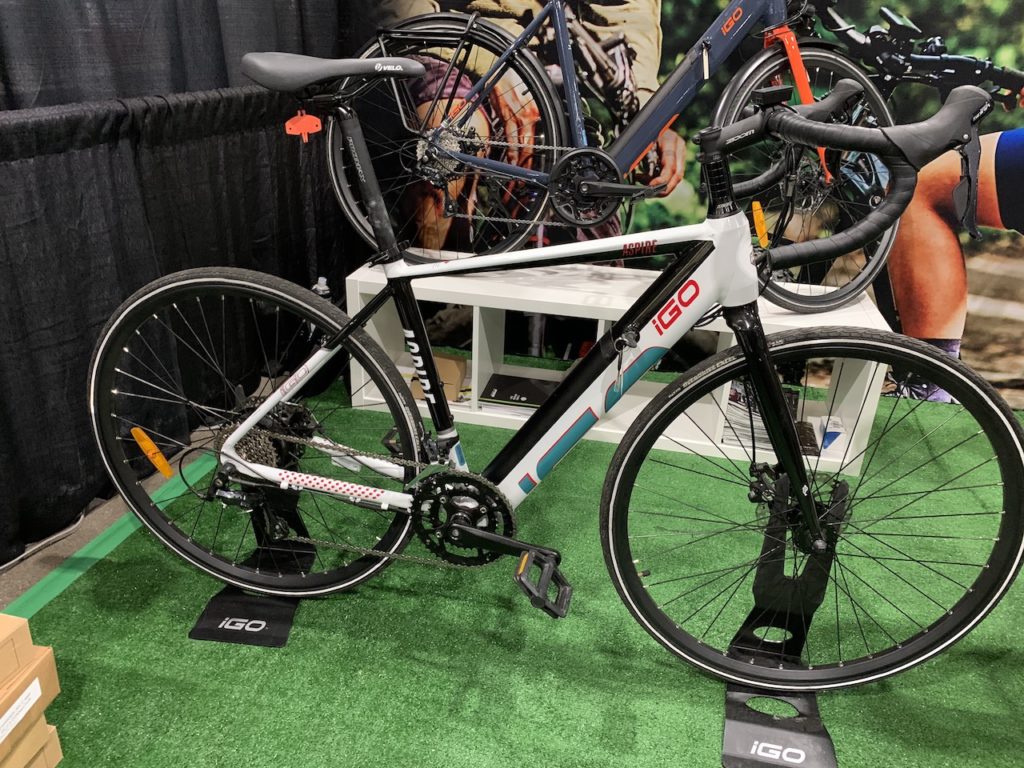 and the Aspire Camillien e-Road Bike.
More at iGO Electric Bikes.
Linus Bike
Venice, Calif. based Linus Bike introduce new models for 2020, including the Ember e6100 and the Felix e6100.
More at Linus Bike.
Magnum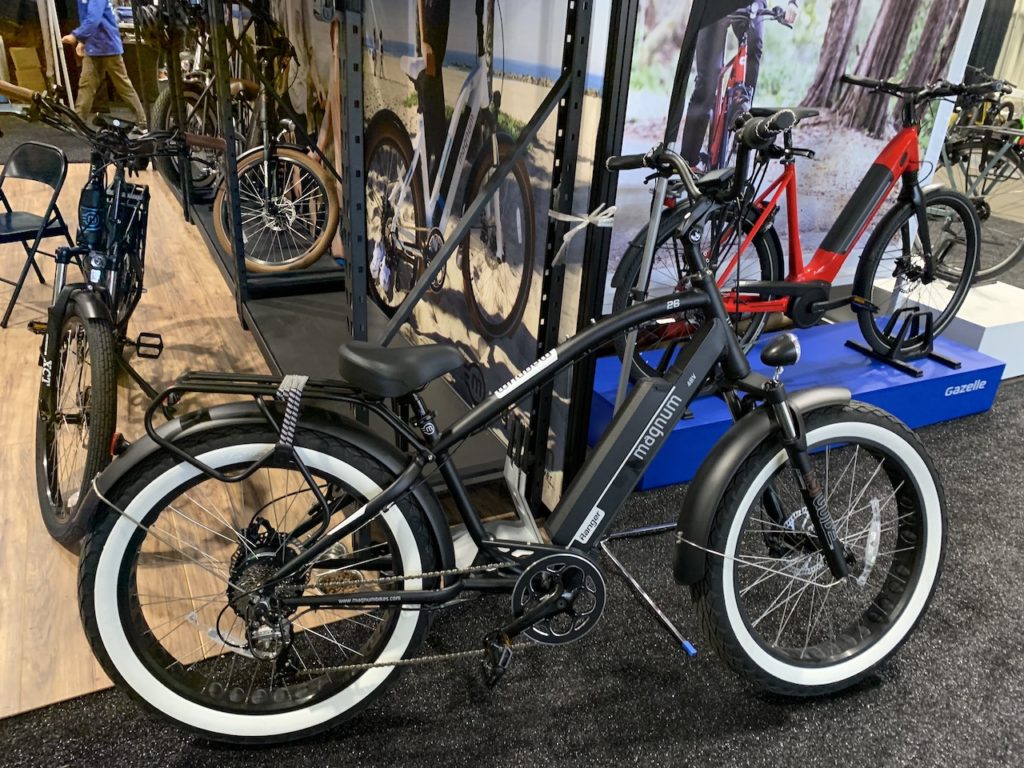 Magnum debuted its new Ranger, the company's first fat tire model, featuring a the first 750w motor with 48v/13AH battery.
The Ranger is available in black, white and silver.
In addition, Magnum was showing off the new Navigator step-thru e-Commuter, and Magnum also announced the company's first eCargo bike, the Payload.
More at Magnum Bikes.
-By Kim Merrill
Kim is an avid cyclist from the San Diego area and founder of Merrill Marketing/Communications (MMC). MMC is a full-service public relations agency specializing in branding, marketing and communications consulting. Kim is also co-founder of Rider Safety Visibility, a call to action increasing cycling safety for all ages.
Stay tuned for more e-bike news and reviews and thanks for reading!
P.S. Don't forget to join the Electric Bike Report community for updates from the electric bike world, plus ebike riding and maintenance tips!
Reader Interactions