Electric Bikes – One of the Best Investments You Can Make [VIDEO]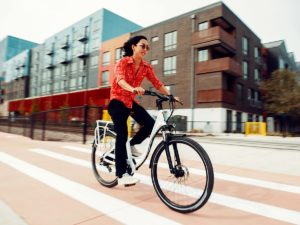 If you are a regular e-biker you will know the kind of conversation; you chat with an interested onlooker about your e-bike, giving them all the details about range and how the motor works, how good it is at helping you cycle effortlessly up hills.
They seem so interested they are on the cusp of rushing out and buying one.
Then the deflating question and answer, 'How much?'…..you reply 'Around X,000'…then the doubtful look appears, or maybe even the pained expression or the remarks such as 'well I could get a second-hand car / motorbike for that..'
Don't let such conversations deter you in persuading others – e-bikes are a great investment whatever way you look at it and here we'll prove it.
Let's start with some obvious general points overlooked by those who see an e-bike price tag and question whether it has one too many zeros.
Fuel Costs Cents of Electricity vs $ of Gas
Comparing costs is always difficult as running costs of course vary hugely from person to person, e-bike to e-bike, state to state and country to country.
But even some very rough and dirty figures show that e-bikes are in a different league when it comes to running costs against pretty much any other form of motorised transport.
An average US owned, gas powered car has a fuel consumption figure of around 24mpg. An electric car typically gets 90 to 130 MPG (equivalent).
Most eBikes get somewhere around 2,000 MPGe on this measure, roughly 20 times more efficient with electricity than a Tesla Model S or more than 80 times more efficient than a gas-guzzler!
Of course that translates into cheaper fuels costs for an e-bike – the average electricity price in the US is currently around 13 cents per kWh (kilowatt hour).
A good e-bike should be able to achieve power consumption of at least 20Wh per mile and, allowing for a 20% efficiency loss going from domestic charging socket to e-bike battery, that works out at around one quarter of one cent per mile in 'fuel' costs!
By contrast a typical gas-powered car in the US consuming 24mpg of regular fuel equals around 10 cents per mile in fuel costs alone based on the current average price of US$2.47 per American gallon – a staggering 40 times more than an e-bike.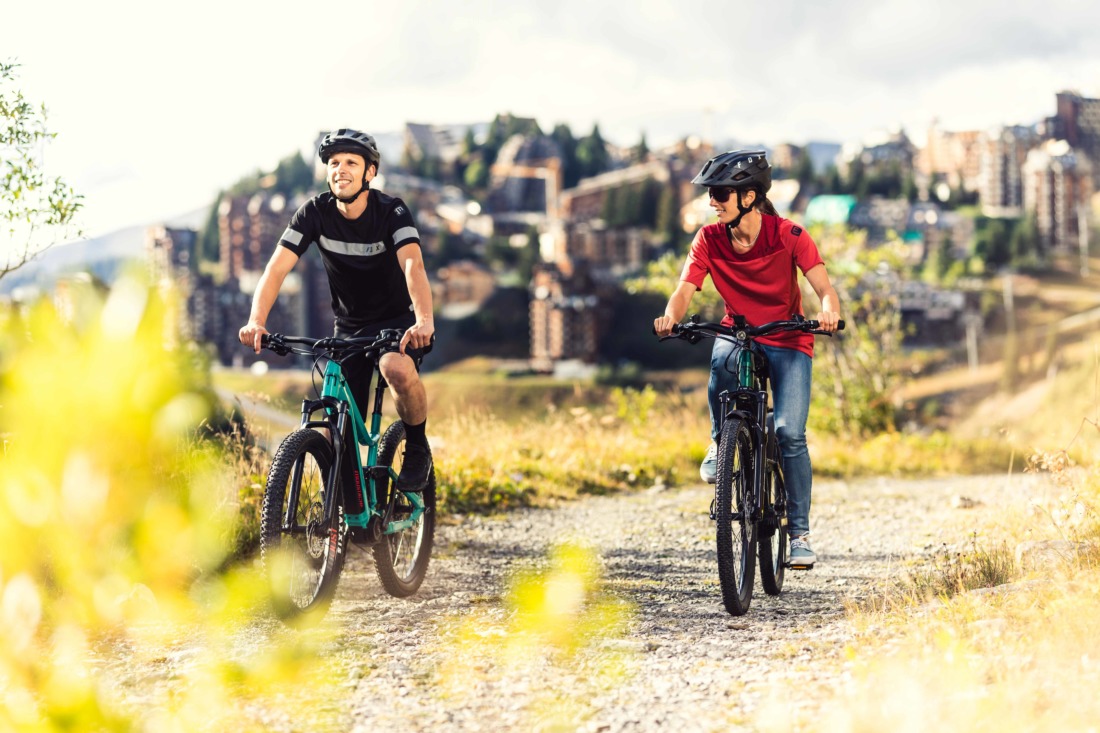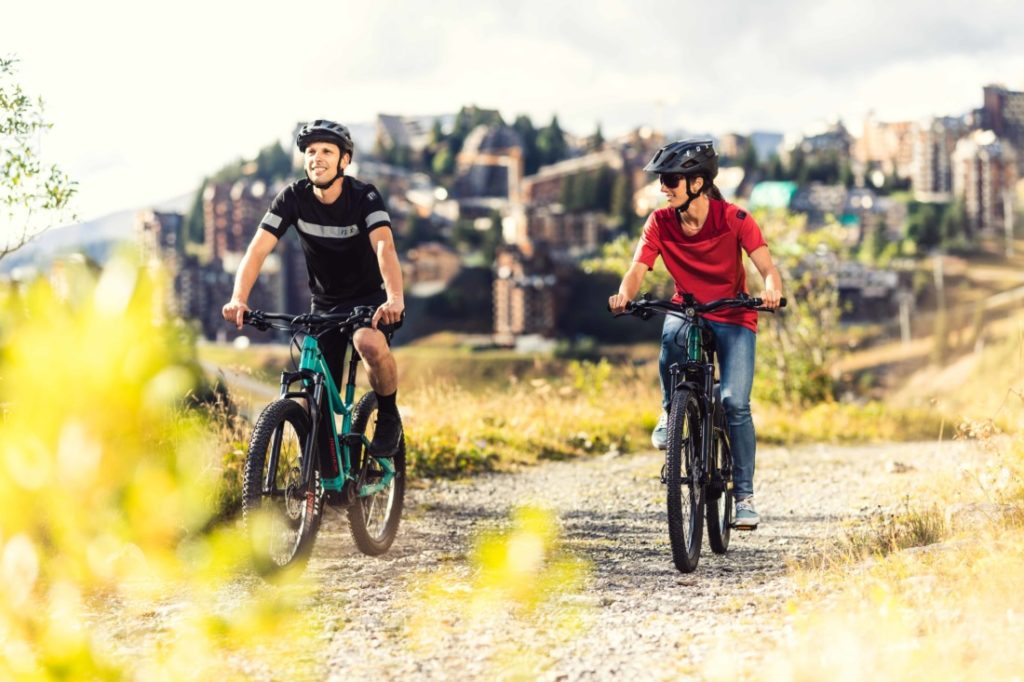 Other Costs
Of course the above figures don't include all the other costs associated with motor vehicle transport and not required by an e-bike.
According to the US Bureau of Labor Statistics average gas powered car costs over and above purchase and fuel costs amount to $3,554 annually.
Of course e-bikes have recurring costs. Lets take an example undoubtedly from the expensive end of the spectrum, a full suspension e-mtb and this video has kindly done all the hard work of itemizing costs for us:
The grand annual running costs given annual maintenance costs here amount to a very precise £1046.50 – take away their calculated costs of electricity of £36.50 and you are left with £1010 or US$1241 (assuming components cost about the same relative amount in both countries).
The video doesn't mention battery replacement – the single most expensive 'consumable' on an e-bike.
Lets assume you use one high quality Bosch 625Wh battery over ten years.
These currently retail around US$900 so that's an extra US$90 annually to bring annual e-bike running costs to US$1331. Still more than US$2,000 cheaper than an average car – and remember this is an extreme example.
More moderate use of a low maintenance city e-bike would come in at a fraction of this.
Finally there is depreciation factor; e-bikes hold their value well over a long period of time whereas cars surely depreciate more; based on purely anecdotal evidence a brand new car will depreciate more quickly and lose much more of its value over the course of several years compared to the depreciation on a brand new e-bike.
In other words it's no financial contest in favour of the e-bike!
Spread the Cost or Rent
Many cars are purchased via a monthly payment of several hundred dollars as described in this NerdWallet article, as of course a single payment for a car is out of the question for most.
According to NerdWallet the average monthly purchase cost (exc. other running costs) is US$372 to US$523 for used and new cars respectively.
You will get a great spec e-bike for the equivalent of just a few monthly payments on a car.
And if the up front cost of an e-bike is too much or you are just unsure whether you will use it long term, there is an emerging trend for personal, long term bike and e-bike rental (as opposed to the hourly hire schemes that have become a fixture in many cities around the world).
This Guardian article details how Swapfiets are offering flat fee monthly bike hire at attractive prices, including e-bikes, in selected locations across the Netherlands, Germany and Denmark.
The article also details how Buzzbikes are offering a monthly rental scheme in London and allied with the option to buy the bike through its Cycle to Work scheme.
The latter is a tax break scheme and it's worth researching if any of these – or indeed any direct subsidy scheme – is available in your area.
Such schemes are only likely to proliferate in future making making the initial excellent investment in an e-bike even better value.
Paris is seeing some of the most exciting schemes in the area of e-bike subsidies and rentals as this Bloomberg article details.
The scheme may soon end but even if it doesn't continue it sounds to have been a really cost effective way to try out e-bikes – the Véligo rental scheme offers its vehicles not by the hour, but by the month.
If users commit to a minimum six-month contract, they can rent an e-bike for just €40 a month, with half of that sum eligible to be paid by employers who can then offset their contribution against taxes.
Other Financial Benefits
As a general rule e-bikes are also cheap to own and run compared to regularly using public transport.
In the US mass transit and bus trips cost an estimated average of 70-90 cents per mile whilst by contrast most calculations of the cost of bike and e-bike costs per mile are well below 20 cents per mile.
Whilst we are on the subject of per mile costs for bikes and e-bikes there is even an argument to say that e-bikes can have lower running costs than non-assisted bikes if the electricity comes from your own source such as your own solar panels or wind turbine (as compared to the cost of food needed to power a non-electric bike…).
The money saving arguments in favour of e-bikes continue – as we have regularly reported at EBR, you will be getting exercise and so as a healthier individual you will take less time off work (possibly unpaid) and also be more alert and productive when you are there.
Time equals money and if you are weaving your way through congestion and not stuck in a stationary or slow moving car burning gas you will most definitely be saving money – not just on fuel but on the extra time you can send doing something productive.
So the next time you start to have that conversation about the cost of e-bikes just offer to send whoever it is complaining about the high price of e-bikes a link to this article….
Stay tuned for more e-bike news and reviews and thanks for reading!
-Rich
P.S. Don't forget to join the Electric Bike Report community for updates from the electric bike world, plus ebike riding and maintenance tips!
Reader Interactions