Electric Bike Touring Tips From a 70 Year Old Bicycle Tourist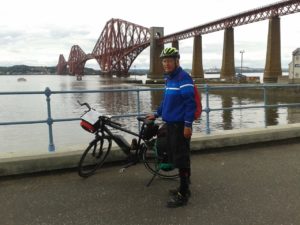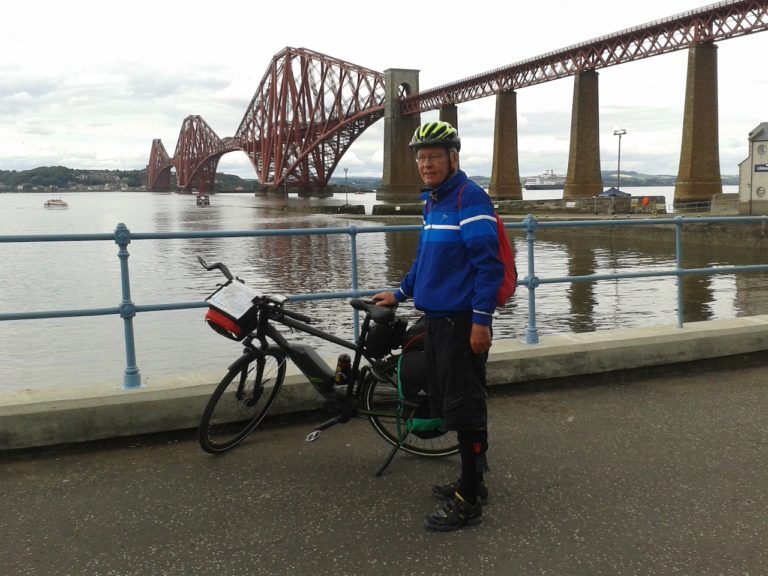 By Richard Shrubb
Seventy year old retired manager in the electricity industry, Alan and his friends have been cycle touring for the last 12 or so years.
Here he passes on some tips based on his own experience in riding long distances around the UK.
He returned to cycling aged 50 on a hybrid bike and one year cycled the 100 or so miles to a friend's house in Devon from his home in Dorset.
This triggered the idea of touring, and realising that they were getting no younger they firstly transitioned from carrying tents and camping to cycling between hotels, and then, in November 2014 to e-bikes.
After a lot of research Alan chose a Scott e-bike with a Shimano Steps pedal assist motor for around $3,000. His mate had a ride on it and bought an identical bike.
Where they could do up to 30 miles on the non-electric bikes they now plan on rides of around 50 miles a day.
On buying the e-bikes, and both approaching their 70s, they decided to try to cycle the 874 miles from Land's End at the south-west corner of the mainland UK to John O'Groats, the north-east corner of Britain, over five summers.
Tips For An E-Bike Touring Cyclist
Based on Alan's experience of cycling touring around the UK, he offers seven key things to consider ahead of doing the ride, as well as doing the ride itself. Let's see what he has to say to the budding e-bike tourer:
Alan found that the smaller the group you can manage the better. He finds that two people together can discuss issues while four people may end up arguing. It therefore makes sense to him to do these rides as a pair. He and his friend have known each other for many years and get on very well so rarely find that a discussion can escalate!
Plan your route in detail in advance. Alan says, "You have to book all the hotels on the entire route in advance as you will be tired at the end of every day and it might take a lot of energy to find another hotel if one's booked up." He says you should also know where the supermarkets are on your route for lunch and refreshments.
While using a map of the countryside is good for getting between towns and cities, Alan found that due to one way systems and traffic flow management in the cities he visited, it helped to phone the city council to get advice on transiting the city. "Unless you do it is very easy to get lost or end up on the wrong roads. This rapidly eats up your energy."
Use electronic navigation aids. Alan spends time before the ride using detailed maps on his computer to work out the exact route and then downloads the route onto a GPS system he uses on his bike. They have every turn mapped out for the whole ride.
Conserve both yours and your bike's energy! Alan rides his bike on the Eco setting and never sees the ride as a race. "You can't just assume the bike will get you up any hill. On one occasion I was riding so slow, even with the bike on a High setting, that I just fell off!" He suggests, "If you know the hill is going to be bad at the outset, get off and walk." Alan found that using the High setting drained the battery very quickly too and while once he managed to summit a nasty hill, it drained the battery so much it nearly shortened his ride that day.
Travel light. Alan's bike weighs around 45 lbs without the gear he is travelling with. For a typical week long ride he will carry another 30 lbs of gear, so excluding his own weight the bike will be around 75 lbs. This will include changes of clothes, spare equipment such as inner tubes and a full bicycle toolkit to cover most issues they will find on the route.
It helps to know where bike repair shops are on the route. Alan had two punctures on the Bristol to York leg of his journey and eventually discovered that broken glass had penetrated his outer tire. He found his way to a cycle store in Coventry and replaced the outer tire, and found no more issues for the rest of the ride.
Alan should finish his ride up the diagonal of the UK mainland by the time he is 72.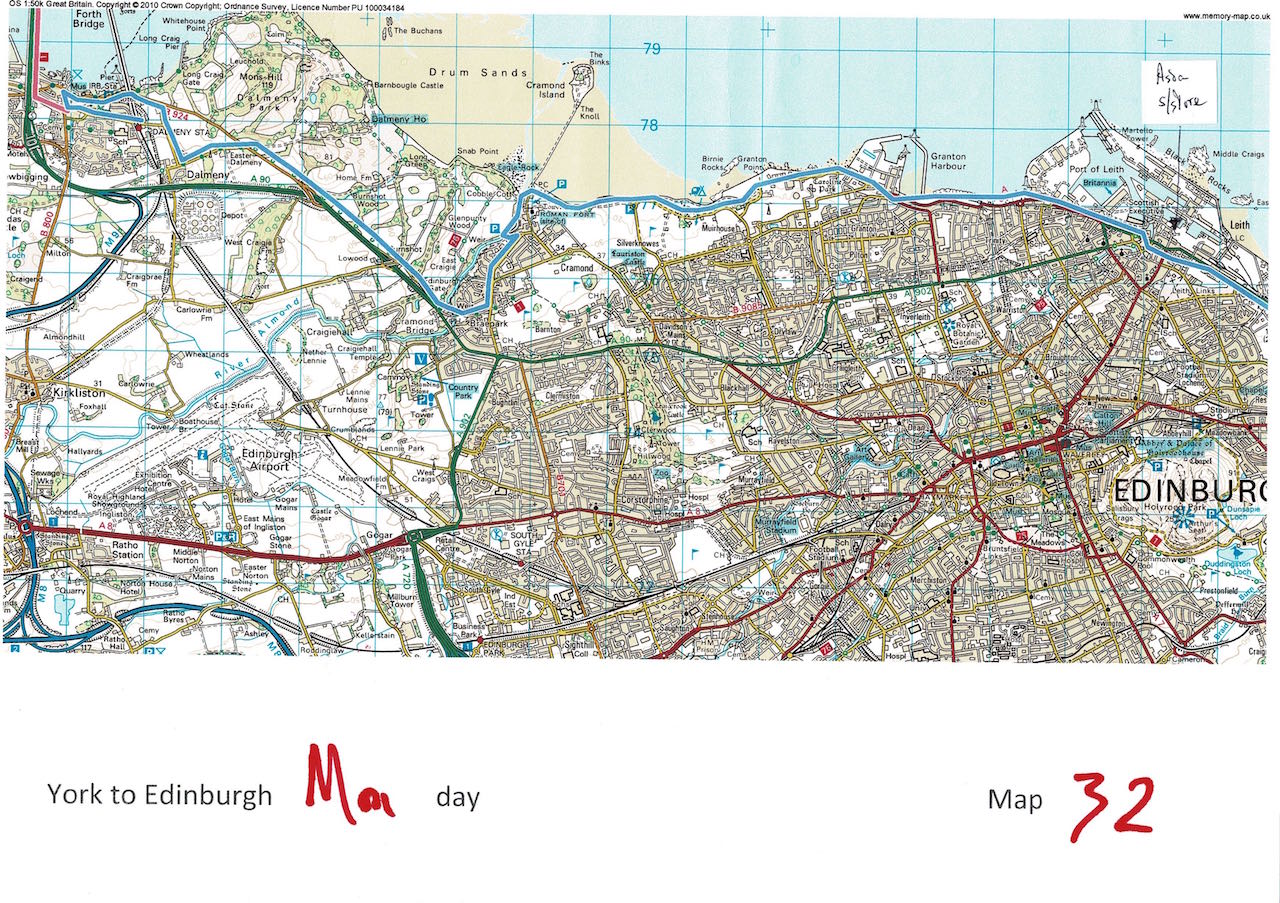 In 2018 he is riding from Edinburgh to Inverness and then in 2019 he plans to finish the route.
Serious riders typically do the ride in 10 days non-stop but not everyone's in it to break records.
What's more important – the destination or the journey itself?
– By Richard Shrubb
P.S. Don't forget to join the Electric Bike Report community for updates from the electric bike world, plus ebike riding and maintenance tips.
Reader Interactions