Trip Report: eBiking Scenic Schweitzer Mountain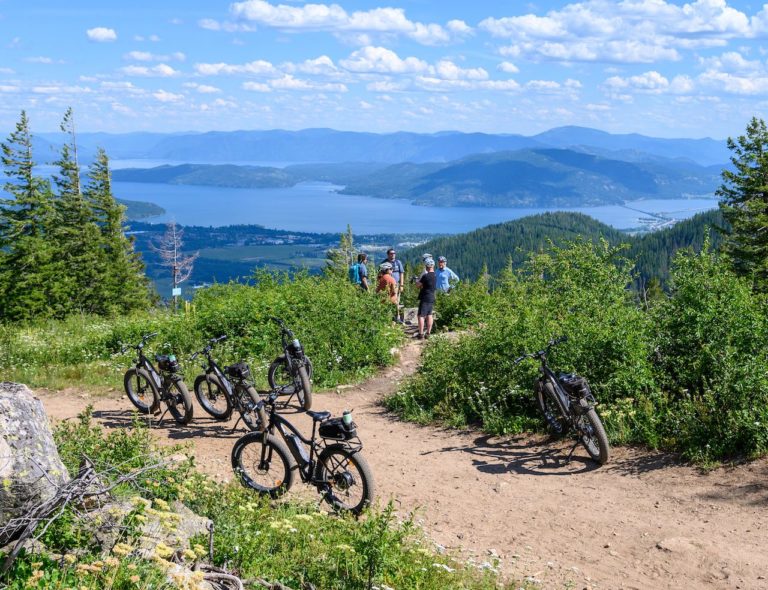 -By Paul Tolme
We were midway into an electric bike tour at Idaho's Schweitzer Mountain, which is among a growing number of ski resorts nationwide that are offering electric bike rides and rentals to boost their summertime offerings, when our guide stops to show us a tree with long claw marks and pealing bark.
It's a bear scratching tree, a spot where local black bears mark their territory and rub their backs and claws.
The bear tree was one of the fun glimpses of nature, along with abundant wildflowers and scenic views, that we experienced while participating in the resort's eBike experience, which is being offered for the second straight summer.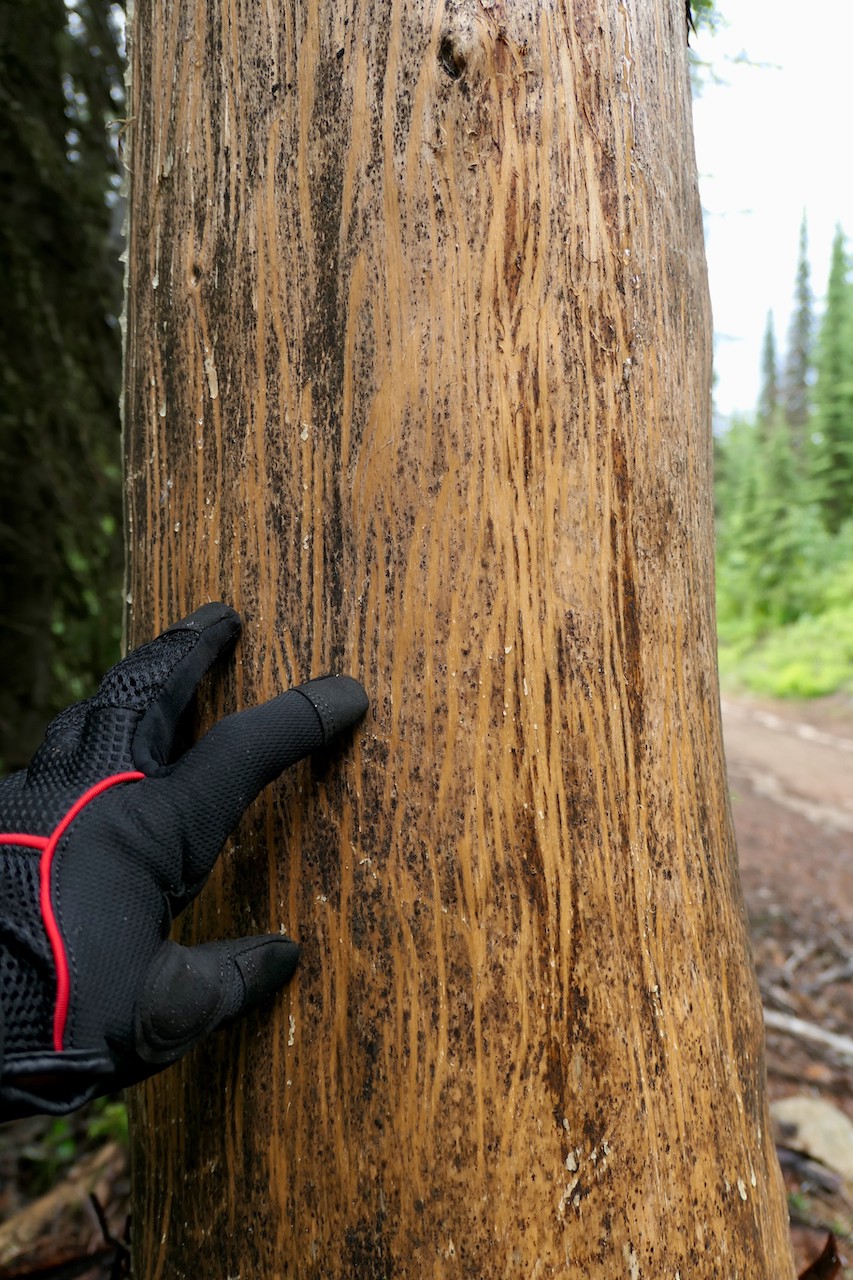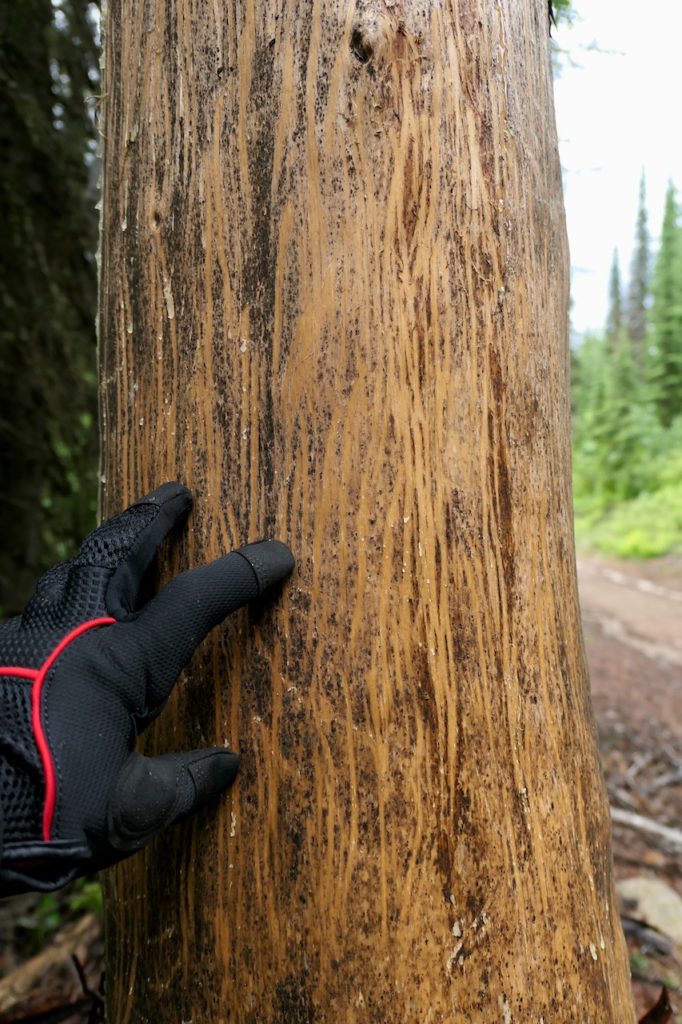 The Schweitzer Mountain electric bike tours cost $40 and includes an eBike from Rad Power Bikes. Group tours last 90 minutes to two hours, depending on the skill level of the participants, and the routes are relatively non-technical and geared toward a beginner experience, covering roughly 10 miles.
"It's great for people who are curious about mountain biking but are not sure they are up for it athletically," says Dig Chrismer, Schweitzer's marketing manager. "They know how to ride a bike and are comfortable on a bike but they have never ridden on trails uphill before. They get on the eBike and it's awesome because it gives them that pedal assist up the hill, that boost to feel strong and confident out on the trail."
Schweitzer is known among advanced mountain bikers for its lift-served downhill trails and technical cross-country loops. The eBike tours enable the mountain to be more inclusive and attract new visitors.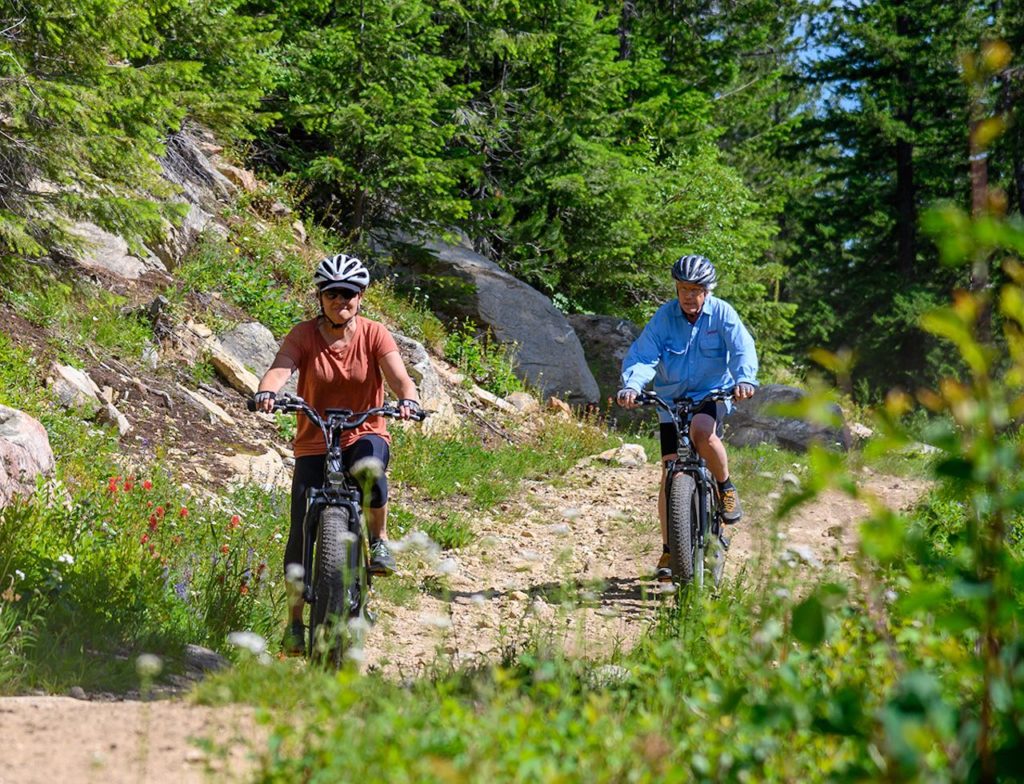 "People are coming to the mountain in the summer to try new things. They are looking for new ways to explore and learn new skills. Some of these folks are not overly athletic, and mountain biking can be scary. The eBikes open up the mountain to them and provide a sort of Mountain Biking 101 level of experience," Chrismer says.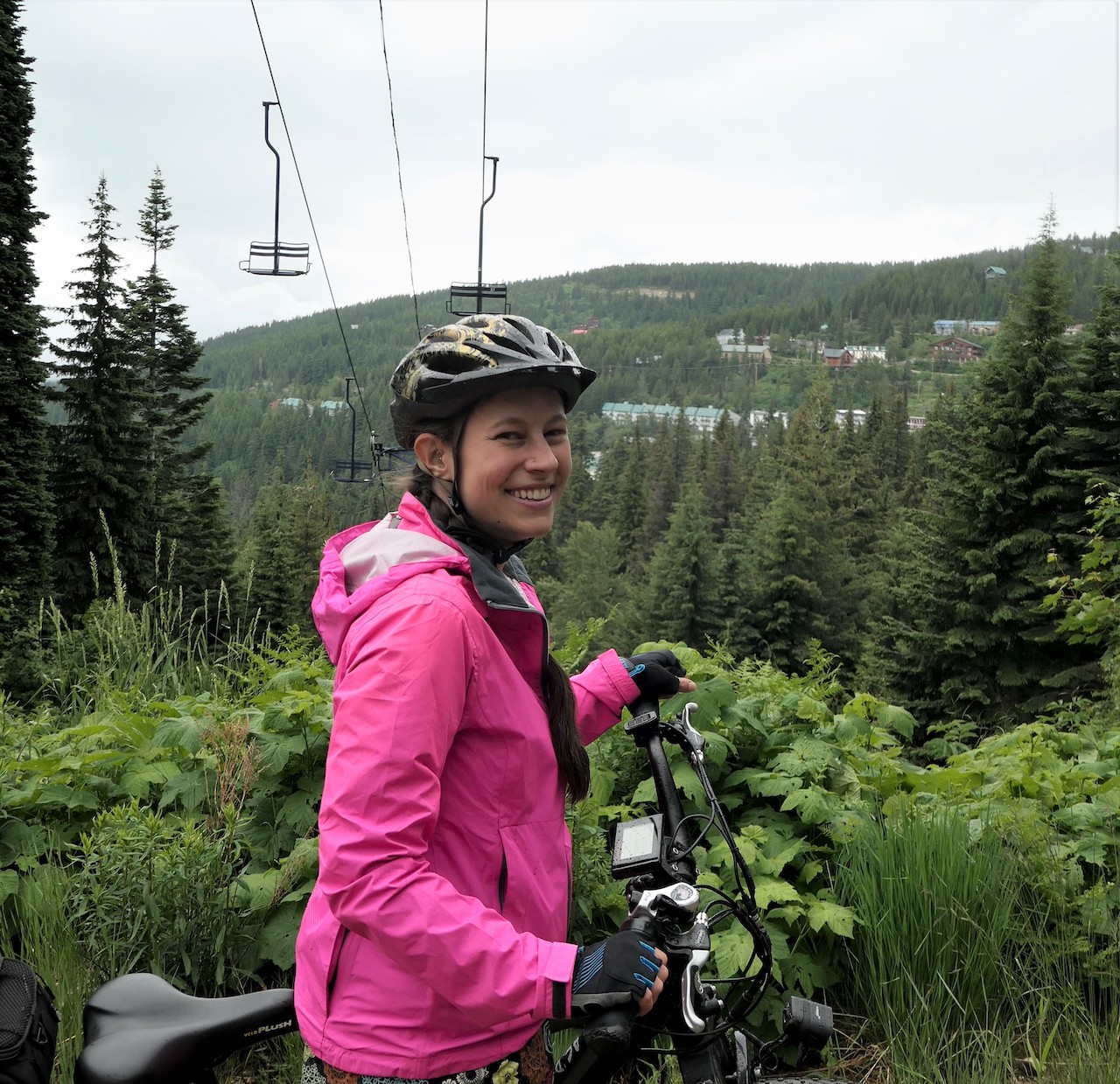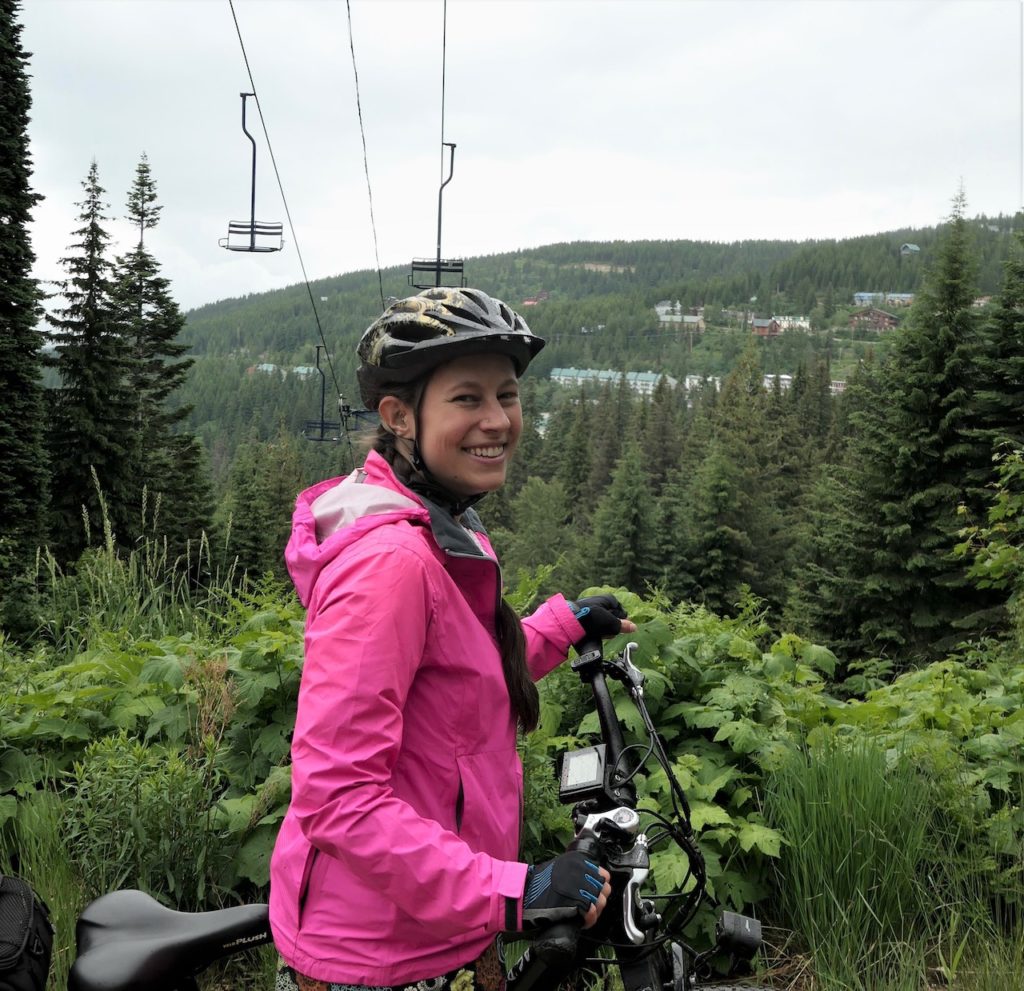 My wife and I are mountain bikers who don't mind huffing uphill, but we decided to sample the Schweitzer tour during a trip to the Idaho Panhandle, where Schweitzer is located about 20 minutes from the town of Sandpoint, a lovely lakeside mountain lifestyle haven and tourist destination with abundant microbreweries and recreation options.
We arrived a few days before the official kickoff of their season, and tour leader Dani Demmons greeted us with two RadRover Rad Power Bikes outfitted with rear racks for carrying water, food, cameras and extra clothing.
The bikes are built for stability, with upright handlebars, cushy saddles and plus-sized fat tires for comfortably rolling through gravel, sand or mud with total confidence.
After a brief explanation of how the eBikes work and a loop around the courtyard to get comfortable, Demmons led us out of the base village and onto the trails, which mostly consisted of double-track service roads through the trees with mild uphill grades.
Demmons urged us to set our bikes to maximum power and really charge the hills, allowing us to charge uphill at speed while remaining seated, whereas on a regular pedal bike we would have been standing out of the saddle and grinding.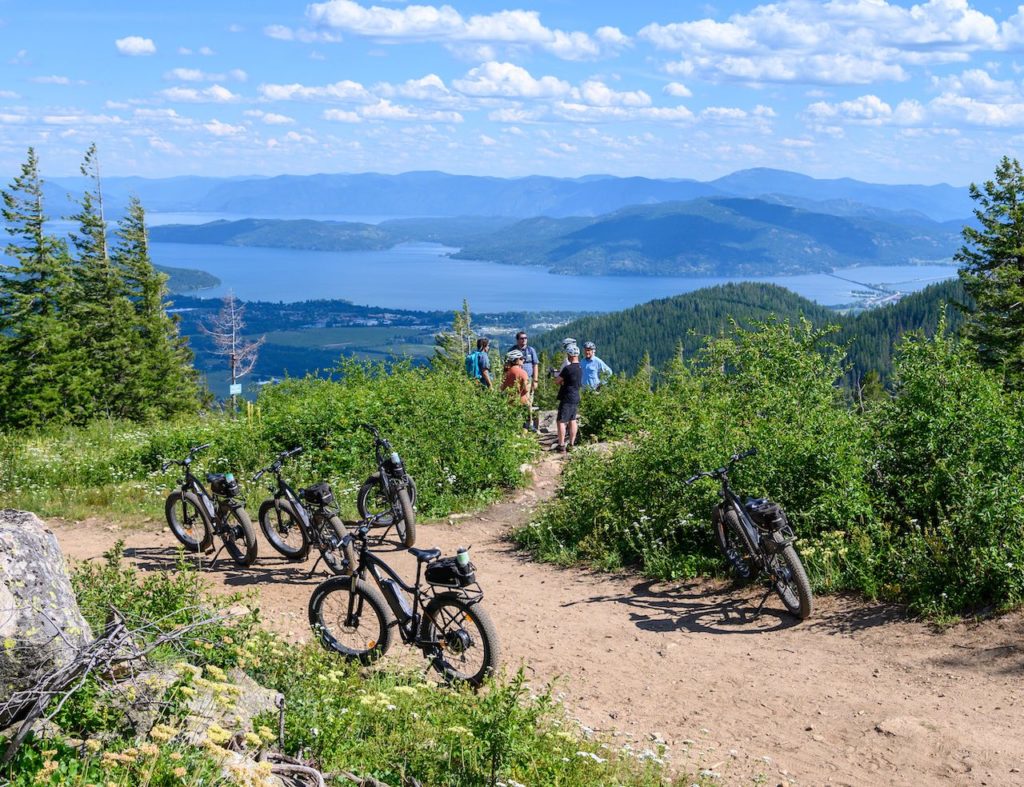 Colorful purple mountain lupine flowers are in full bloom along the edges of the trail, and we stop at several scenic overlooks to enjoy the views of the mountainous Panhandle region, the bone on the pork chop that is the shape of the state.
The tour was thoroughly fun and serene, and Demmons served as both a naturalist who pointed out plant and tree species and also a skills coach for my wife, urging her to take advantage of the motor to speed up the hills.
Demmons, who had never ridden an electric bike before beginning tours last year, has come to love the eBike experience.
"I'm not a hardcore mountain biker," Demmons says. "I love mountain biking but I'm terrible at it. The eBikes level out the mountain and make going uphill fun and easy. There are people who have not been on a bike in 20 years, and they get on these eBikes and just go out and have a blast. Having the electric boost helps their confidence. They are able to navigate the hills easily whereas on a regular bike there is no way they could."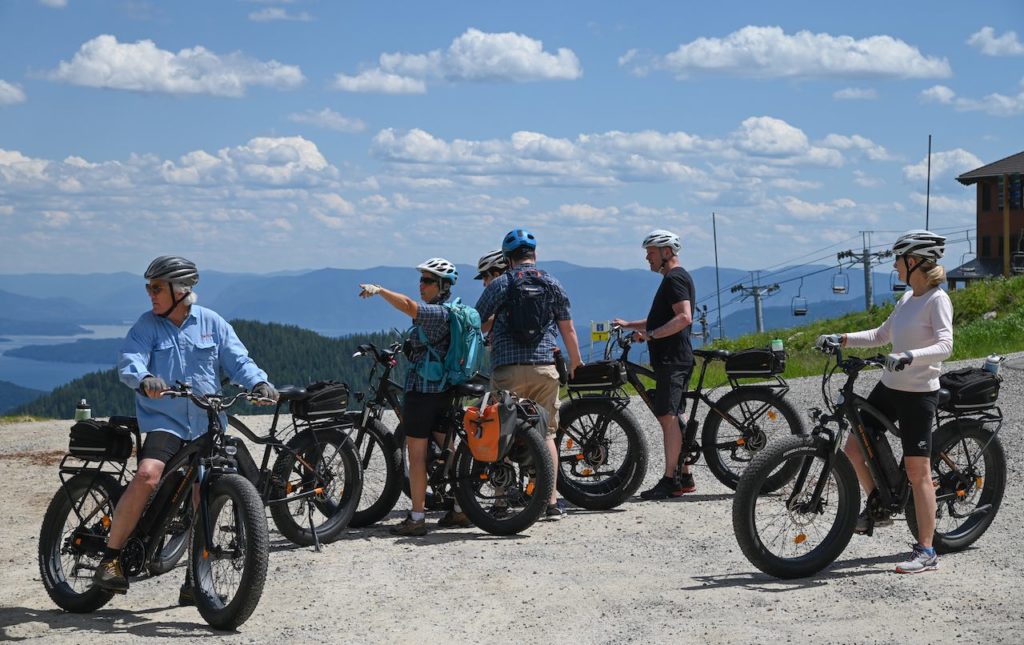 A growing number of US ski resorts are bringing eBikes onto their mountains including Steamboat Springs and Purgatory in Colorado, Mammoth Mountain in California, and Mount Snow in Vermont, among others.
It is a trend that will continue to grow as resorts seek new activities to bring people to their properties, and as electric bikes continue to become more mainstream. People For Bikes is building a good database of rides.
Alas our day on the hill was cut short by rain and lightning, but we shall return. Maybe next time we will see that bear.
If You Go:
Book your eBike tour in advance, as they can sell out on weekends: Schweitzer.com
With a river walk, ample bike lanes and abundant local restaurants, Sandpoint is the ideal place to stay when visiting Schweitzer. We roomed at the La Quinta on Cedar Street in downtown Sandpoint.
Among Sandpoint's multiple microbreweries and pubs is the Utara Brewing Company, an "ale and curry house" serving microbrews and affordable Indian dishes rather than the normal burgers and fries pub fare.
-By Paul Tolme
Stay tuned for more e-bike news and reviews and thanks for reading!
P.S. Don't forget to join the Electric Bike Report community for updates from the electric bike world, plus ebike riding and maintenance tips!
Reader Interactions