eBike Trips Ideas: 10 Epic Bike Routes Along Europe's Rivers [VIDEOS]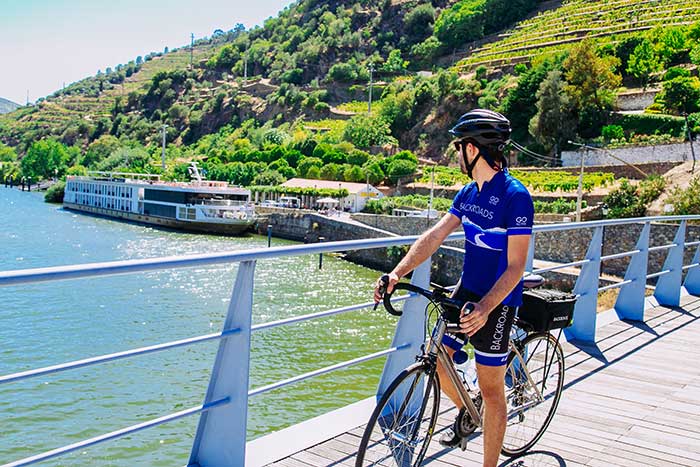 River routes make for easy cycling with often spectacular scenery and Europe simply has some of the best river cycle routes in the world.
This guide to the routes and eBike rentals/hire will help with planning an eBike holiday and it is also a good way to test a few eBikes before purchasing your own.
Enjoy this eBiking guide and hopefully it will give you some ideas on your next vacation and new places to ride!
The Rhine Route – Eurovelo 15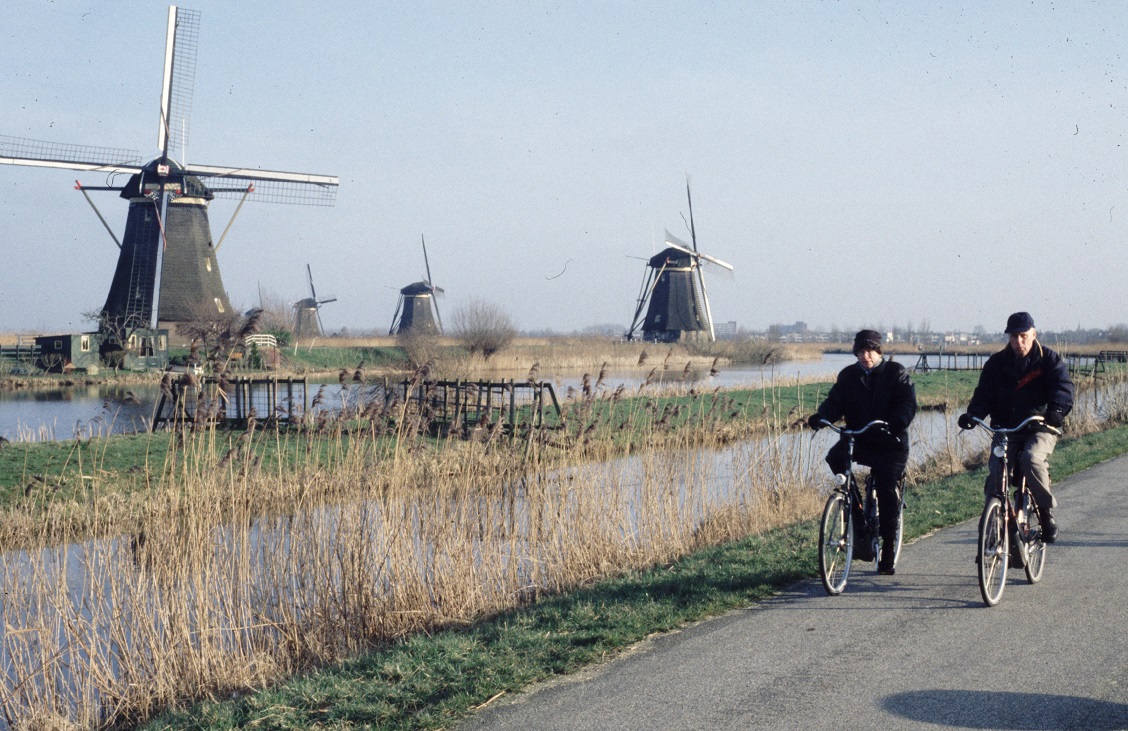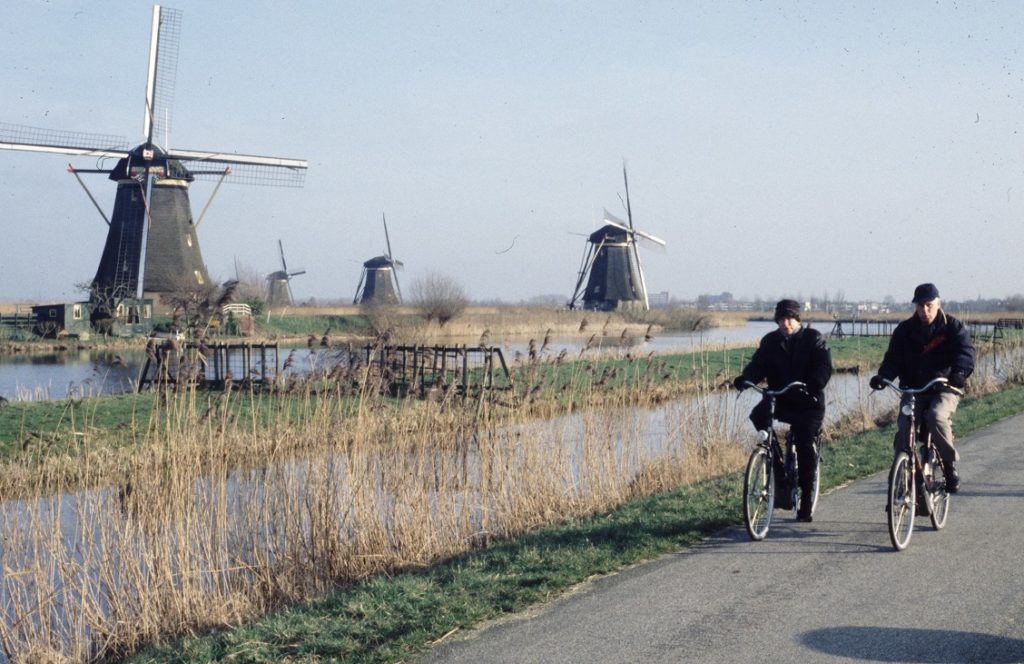 Signed as Eurovelo 15 and described as 'suitable for cyclists of all levels and abilities' the Rhine has to be one of Europe's most impressive rivers.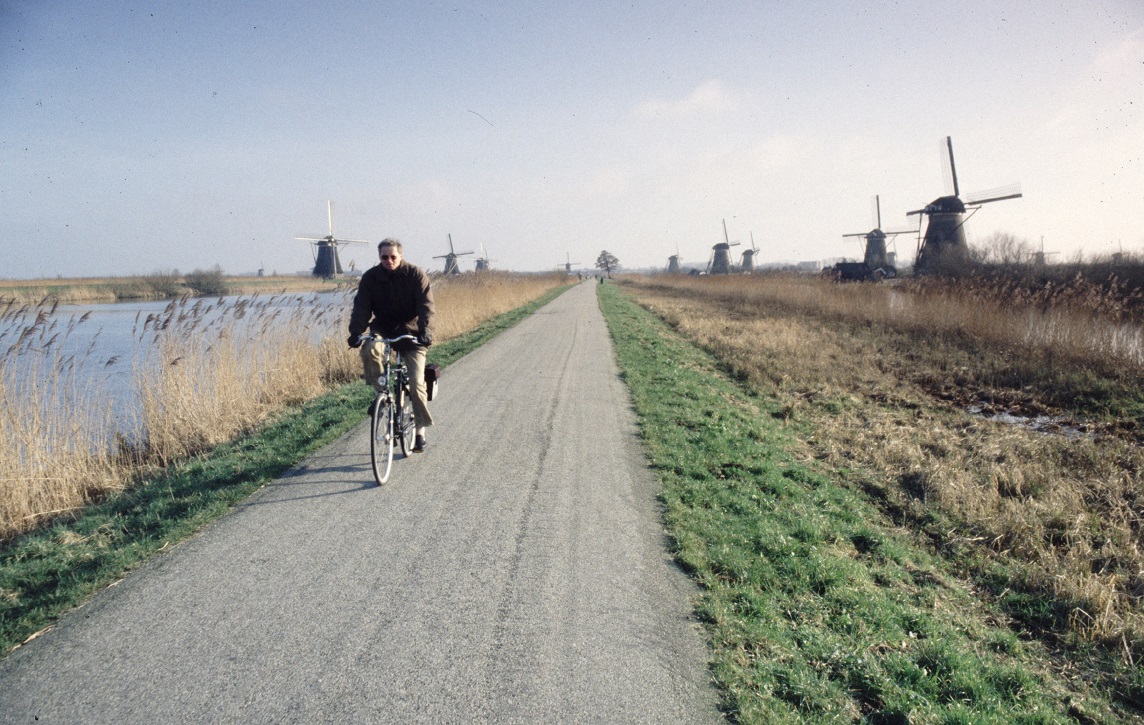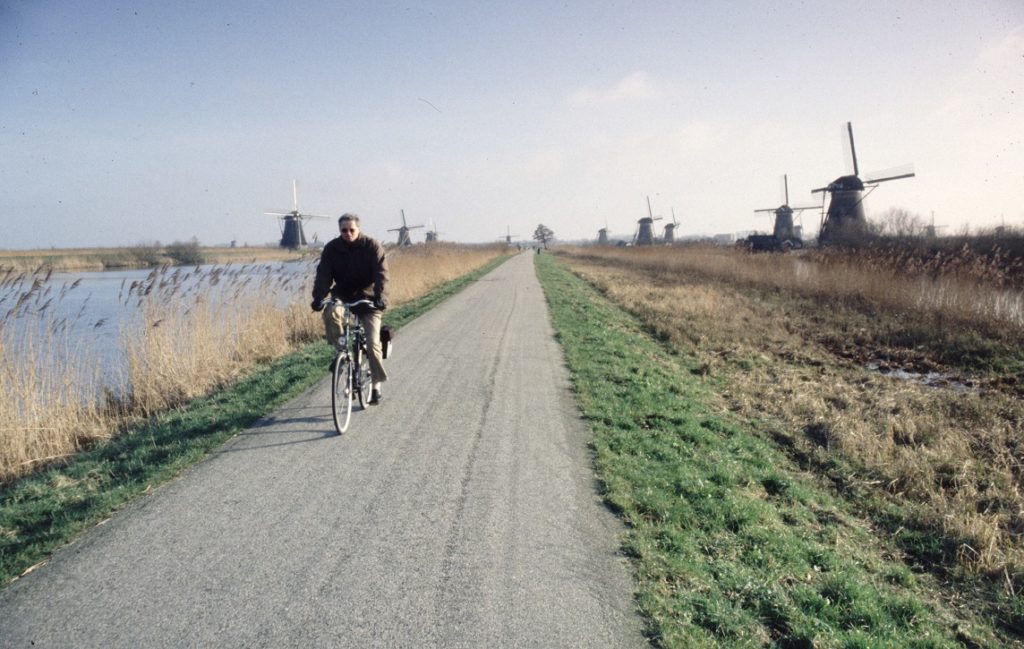 From it's beginnings high in the Swiss Alps to its end at the North Sea, it passes through Switzerland, France, Germany and the Netherlands visiting 9 Unesco World Heritage Sites along the way.
These include the steep sides and impressive castles of the upper-middle Rhine, the huge and hugely impressive Cologne cathedral and typically Dutch windmills at Kinderdijk.
Start / finish Andermatt to Hook of Holland
Length 766 miles / 1233 km
E-bike Hire Wheel 2 Wheel run e-bike excursions along one of the most picturesque sections, between the German cities of Mainz and Cologne.
More info rhinecycleroute.eu/
Danube Cycle Path – Black Forest to Budapest
The Danube runs all the way from it's source in southern Germany to the Black Sea in Romania.
Best-developed in cycle path terms are the sections through Germany, Austria, Slovakia and Hungary and the Austrian section between Vienna and Passau is possibly the most popular and best known cycle path in continental Europe!
The Black Forest is mountainous with evergreen forests, often associated with the Brothers Grimm fairy tales. It's renowned for its spas and gothic villages and towns.
Further along the river are Ulm (world's tallest church) and medieval Regensberg before the Passau-Vienna section, full of incredible riverscapes, villages and vineyards.
Beyond Vienna you can carry on through the Slovakian capital of Bratislava surround by mountains to end in Hungary's capital and World Heritage Site, Budapest.
Start / finish Donaueschingen, Germany to Budapest
Length 790 miles / 1271 km
E-bike Option UK's Flexitreks offer e-bike breaks along the Passau-Vienna section
More info Much of the Danube Cycle Route is part of Eurovelo 6. There is also an English language guidebook.
Meuse Cycle Route
Heading across the Plateau of Langres, the Meuse river encounters the 'ghost villages' of the WWI battle of Verdun, traverses the spectacular Ardennes hills of southern Belgium, with Dinant and Namur spectacularly sited on the river then enters the Netherlands to pass through one of the country's prettiest areas, Limburg, including the fine cities of Maastricht and Roermond.
It finally joins the Rhine route to head to the Dutch coast.
Start / finish Pouilly-en-bassigny, France to Hook of Holland, Netherlands
Length 716 miles / 1152 km
E-bike Hire Location de Velo Dinant are located on one of the most attractive sections of the route whilst Bike Rental Dousberg are in Maastricht.
More info Meuse Cycle Route web page
Loire À Vélo (Loire by Bike)
The western half of this incredibly popular route is the more famed, and a good way to tackle this part is to start at Orléans (easily accessible by train from Paris).
Then heading west on the Loire by Bike route gets you to the heart of the magnificent Chateaux country, complete with a long series of fairytale style grand houses, complete with battlements, turrets and towers.
The tracks and minor roads that meander along the river also let you appreciate its wild nature at its best.
Start / finish Cuffy to Saint-Brevin-les-Pins
Length 559 miles / 900 km
E-bike Hire Espace Deux Roues, Angers and Detours de la Loire have 21 outlets along the route for easy pick up and drop off.
More info Loire by Bike web page
ViaRhona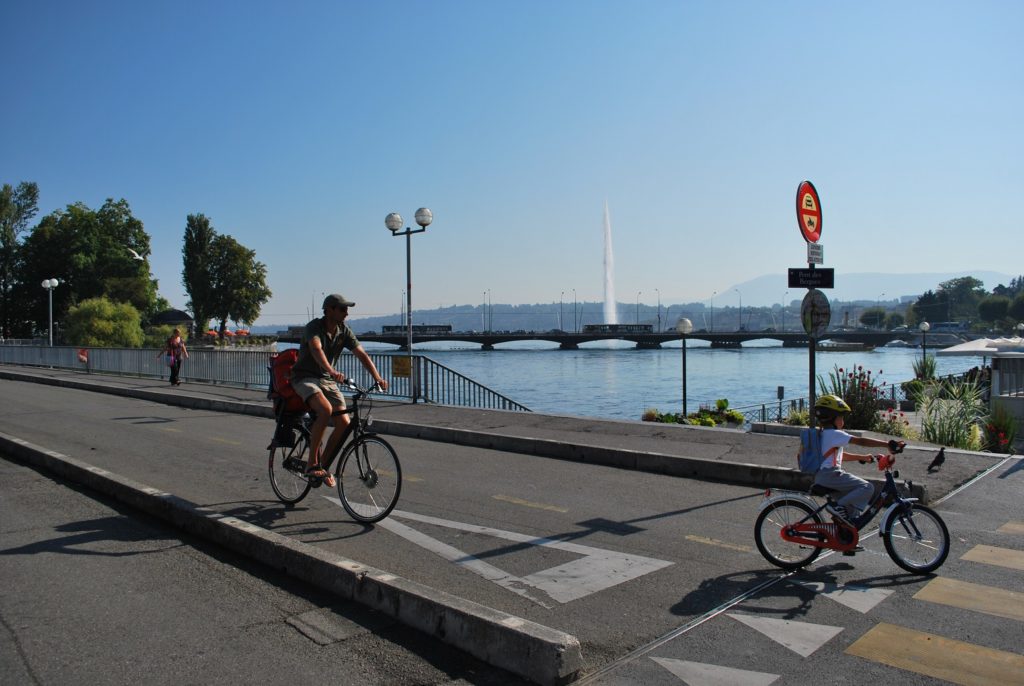 From the balmy shores of Lake Geneva in Switzerland, through beautiful and sophisticated Geneva city, the ViaRhona mirrors the course of one of Europe's mightiest rivers, the Rhone.
It's particularly dramatic as the changing scenery between Geneva and Lyon unfolds along a route that threads its way out of the Alps through river gorges and mountain uplands.
Note the route is still under development so signing may not be complete, though a complete GPX route profile exists.
The section along the Mediterranean coast towards Sète is also particularly unusual and attractive.
Start / finish Saint-Gingolph, Switzerland to Port-St-Louis-du-Rhône or Sète on the French Mediterranean coast
Length 559 miles / 900 km
E-bike Hire Bike Shop Switzerland in Geneva
More info ViaRhona web page
Ciclovia del Po, Italy
Again, a route under development but with its own website and full GPX file.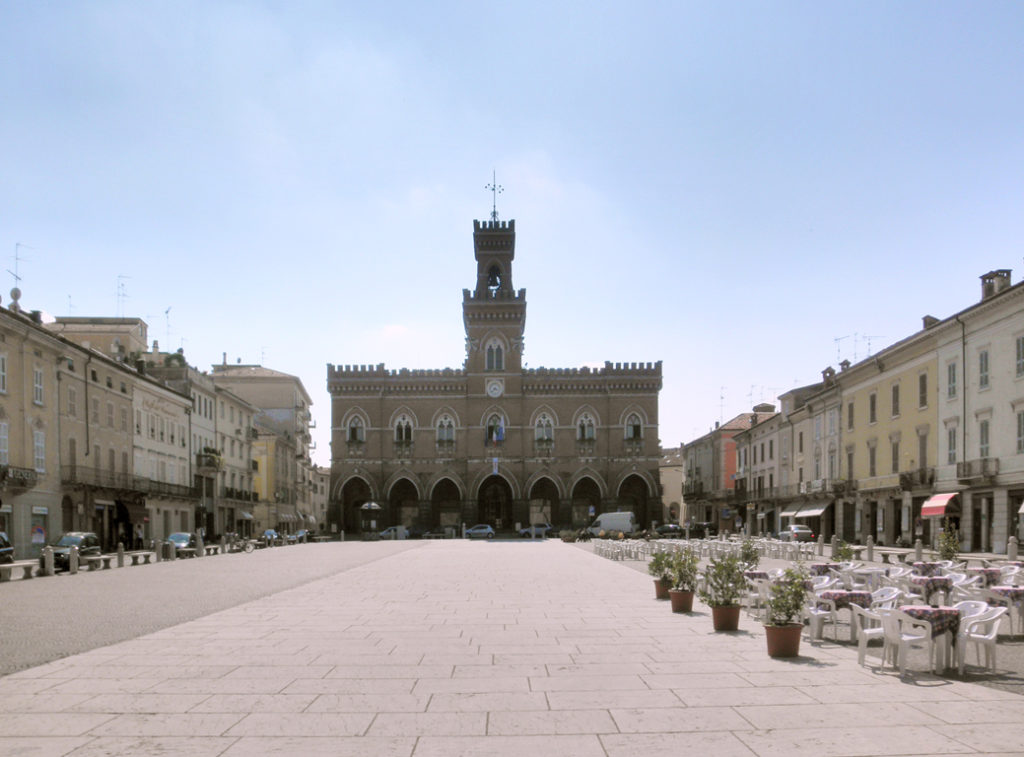 It passes through or next to some of Italy's most beautiful and historic cities in the Lombardy and Emilia-Romagna areas, including Cremona, Mantua, Casalmaggiore and Ferrara.
The city of Ferrara is also known as the bicycling capital of Italy and claims it competes with Copenhagen for the huge share of trips made by bike.
Here are a couple of homemade but very nice videos of the route, actually starting on the edge of Venice in Chioggia and heading west to Ferrara, then onto Mantua.
Start / finish Turin to Po Delta (possible extension north to Venice)
Length 405 miles / 652 km
E-bike Hire Turinbike
More info Eurovelo 8 and Bicitalia web pages
Mur Bike Path
Known as one of the most diverse and scenic of all the routes in the Austrian Alps.
It passes through culinary capital of Austria, Graz, from pastoral landscapes to the Stryian Alps then downhill towards Slovenia.
https://www.youtube.com/watch?v=Kql_6aimApw
Start / finish St. Michael to Bad Radkersburg on the Slovenian border
Length 284 miles / 457 km
E-bike Hire Lots of self-guided holidays along the route with e-bike options, for example Wheel 2 Wheel and Rad + Reisen
More info Official Mur Cycle Path web page
Adige Cycle Route
Cycling often downhill, the Adige river guides you from the Austrian/Italian border through the Italian Dolomite mountain range.
Pass through lovely towns such as Merano, Bolzano and Trento, backed by spectacular mountains all the way.
The finish is on the beautiful Lake Garda where one of Europe's most spectacular round -lake bike routes is taking shape.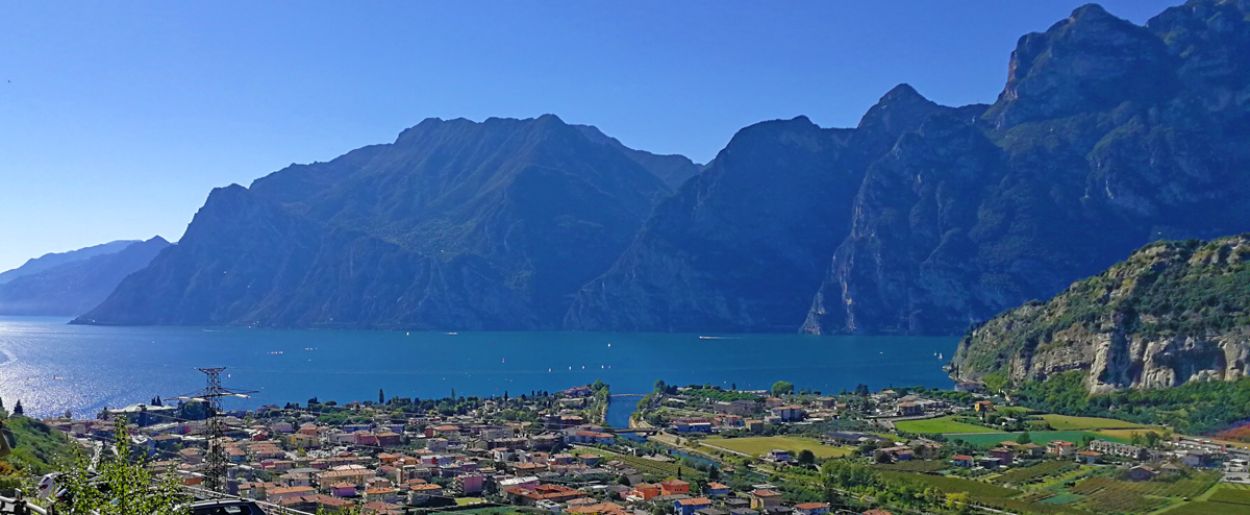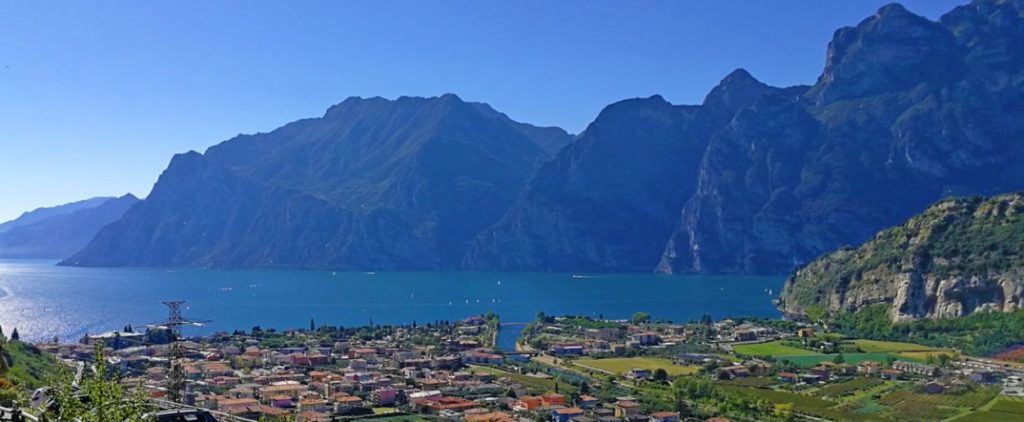 Start / finish Lake Reschen to Torbole on Lake Garda
Length 155 miles / 250 km
E-bike Hire Details of the local e-bike hire network in the Trentino area here and at Freewheelsbike in Trento.
More info Bicitalia has a page detailing what it rates as the 'high quality' middle section of the route and the map also shows the rest of the route.
Thames Valley
OK it's not epic in length but the sights of London, Oxford and the Thames add up to an epic experience visiting two of the most historic UK cities.
The route is signed as National Cycle Network 4 and 5 and meanders along the Thames valley criss-crossing the idyllic banks of Thames at several places.
See the deer and fine wildlife at Europe's largest city park, Richmond Park, royal residence Windsor Castle, Eton College, charming Thames villages and market towns and finally Oxford, one of England's grandest and oldest cities, famed for its ancient university.
Start / finish Putney Bridge, London to Oxford centre
Length 94 miles / 151 km
E-bike Hire Volt e-bikes
More info Sustrans Thames Valley webpage
Portugal's Douro River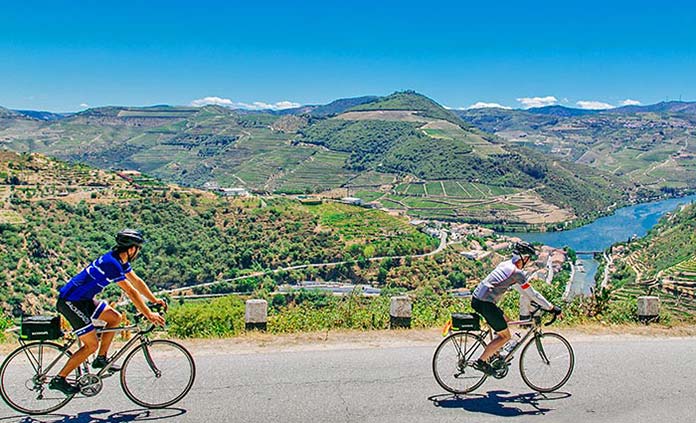 The Douro Valley in northern Portugal is a hotspot for companies offering holidays by e-bike, some accompanied, some self-guided.
The area is famous for port wine, with spectacular terrace vineyards along the valley.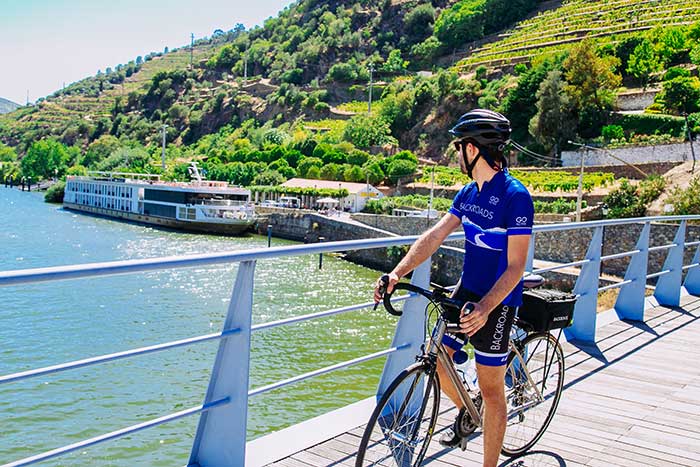 This tour from Bspoke combines e-bikes with train and boat travel and involves a moderate 67 miles / 108km cycling through hilly country taking in fine local cuisine and attractive towns such as Peso da Régua and Pinhão.
Stay tuned for more e-bike news and reviews and thanks for reading!
-Richard
P.S. Don't forget to join the Electric Bike Report community for updates from the electric bike world, plus ebike riding and maintenance tips!
Reader Interactions