eBike News: Yamaha Speed Pedelec, New Niner emtbs, Mount Washington Trip, Monowheel Record & More! [VIDEOS]
In this weeks news:
New 28mph Yamaha eRoad bike
Crosscountry and Downhill eMTBs from Mountain Bike Specialist Niner
Vekkit Lightweight Retrofit Kit from Poland
Vittoria's New Graphene Tyres
What Do You Pack for an eBike Trip?
Electric Monowheel World Record
'Free' eBike Use for North Londoners
Battery Tech Update
Cargobike Boom in Europe
New eBikes and eBike Systems
New Yamaha Civante – A 28mph eRoad Bike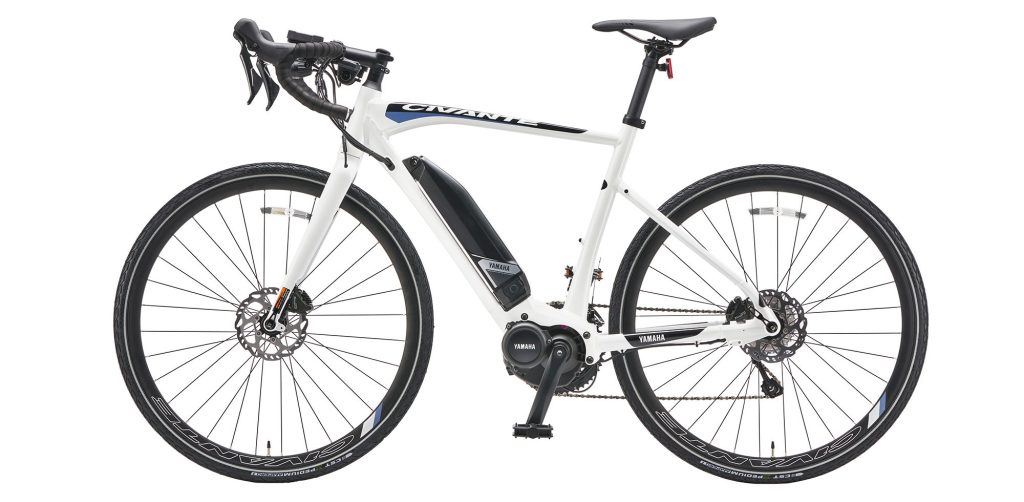 Class 3 e-bikes are allowed a top assisted speed of 28mph in the US. They are popular for those who feel the 20mph limit on class 1 and class 2 e-bikes is insufficient. The greater speed of course means you go further, faster. The downsides are:
Access to all bike paths may be restricted so you may find yourself mixing more with motor traffic
Shorter battery range and life due to the greater power demands on the battery to reach top assisted speeds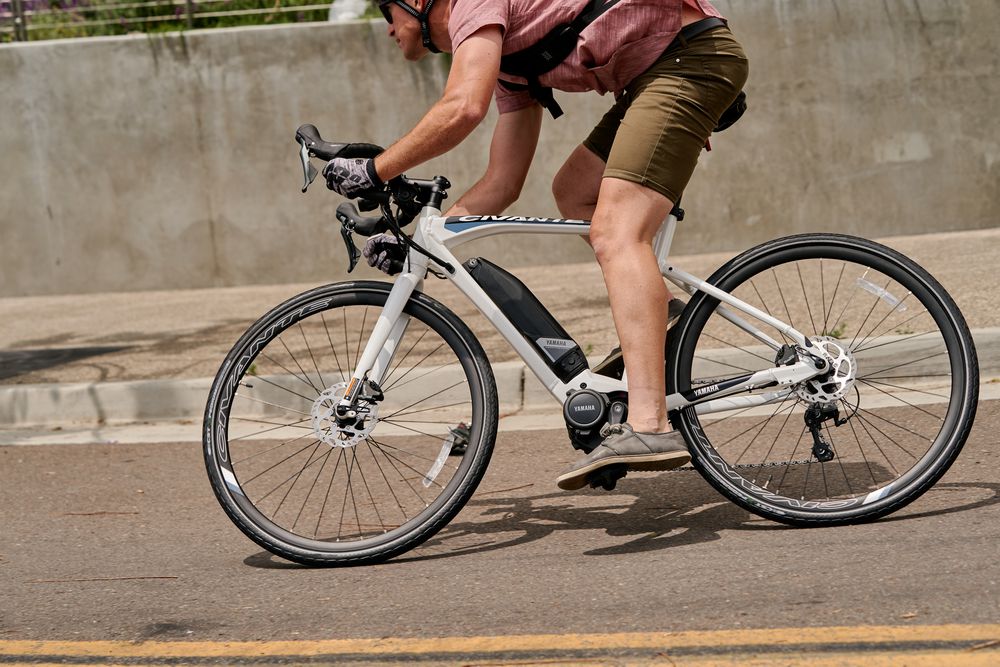 Despite any drawbacks, Yamaha have announced the launch of a new class 3 e-bike the Civante eRoad bike. It also looks pretty light, claiming to be a sub 20kg e-bike despite packing a powerful looking PWSeries SE mid-drive motor and a 500Wh battery. There are also 20 derailleur gears and LED lights and hydraulic disk brakes. There are also rack and fender mounting points.

Niner Launch New eMTBS
US brand Niner who have started producing 29″-wheeled mountain bikes back in 2005 are entering the world of e-mtbs with two new models. The RIP e9 and the WFO e9 feature different wheel sizes and suspension travel. Both models feature top end Bosch Performance Line CX mid-drives and large 625 Wh powertube batteries integrated into the frame but easily removable.
The RIP e9 is touted as an 'allrounder' e-mtb with 150 mm travel on front air suspension and 150mm rear travel, 29″ tires, 25.2 kg claimed weight and an RRP of US$5995 / € 5,999.
The WFO e9 is a downhill emtb with 180 mm travel on front air suspension unit, 29 rear and 27.5″ front tires, 25.2 kg claimed weight and an RRP of US$6295 / € 6,499
Here's Niner's own summary:
Vekkit eBike Kit
Polish firm Velotton are known more for bike bags. However they have now diversified into what looks to be a very minimalist e-bike retrofit kit the Vekkit. It features just three main components; battery, front hub motor and wireless sensor that attaches to the pedal crank.
It has a claimed overall weight of just 3kg, with prices starting from €535. Vekkit say they have options for city bikes, touring bikes and folders. Electric assist is limited to European spec of 25kmh but Vekkit's website intimates they will ship to many countries globally including USA. Here's a video showing an early prototype of the Vekkit:
https://www.youtube.com/watch?v=a277taBjA7I
Cycling Accessories
Vittoria Launches eBike Tires with Graphene
Ebiketips report 'Tyre experts Vittoria have launched their first e-bike tyre range, and boldly claim they can actually extend your battery life. This is thanks to the graphene compound that reduces rolling resistance, say Vittoria, and they also claim the 'E-Tire' range features the most robust construction they've ever developed for ultimate puncture resistance.' The various tire models are aimed at urban, cross country, trail and enduro riding.
Vittoria claim that due to reduced rolling resistance the tires can extend e-bike range. Graphene is a microscopically thin layer of graphite and was discovered in 2002. In recent years it has been finding its way into tire technology and many other products where its strength and thermal and electrical conductivity are said to be useful. Sticking to tires though, experienced riders at mtbr like the this particular graphene enhanced mtb tyre so this seems to be a developing technology well worth keeping on your e-bike radar…
Get Inspired
What Would you Take on Your eBike Tour?
An eternal question in the e-bike world as, of course, it all depends on the rider, the tour and the e-bike! However there are some great tips and tricks in this video showing what one e-bike rider took on a tour around Mount Adams in Washington state. I especially love the look of the water bottle that doubles as a lantern!
Don't Try This At Home – Electric Monowheel Speed Record (Currently 72mph)
A team of engineering students at Duke University are working to break the fastest monowheel record with an electric monowheel.
More detail here.
eMicromobility
'Free' eBike Trials in London
Intelligent Transport reports that a trial is now underway featuring 200 dockless shared e-bikes trial, with a further thousand e-bikes reportedly to be rolled out across central London in the coming months.
HumanForest is behind the scheme which offers 20 free minutes of riding per day and no unlocking fee. Once the 20 free minutes are used up, the scheme charges 12p per minute of use.
Battery Watch
More Capacity on the Way?
Everyone who makes or rides an e-bike want's more battery capacity with no increase in weight – in other words more energy density. As this clear video on the subject shows the increase in energy density in recent years has been down to better manufacture and design of batteries rather than any fundamental advance in battery chemistry. Energy density remains stuck around the 250Wh per kg mark.
But change may be on the horizon. The video outlines the possibility of a solid state battery from Toyota for 2025 with a claimed 350Wh per kg energy density, though electric vehicles rather than e-bikes will be the initial recipients. More immediately watch out for the launch of Tesla's battery day on September 15th – energy density and longevity improvements could be in the pipeline.
eBike Biz
Euro Cargobike Boom
Bike Europe reports that 'The EU-funded CityChangerCargoBike project has released key results of the first European Cargo Bike Industry Survey. 38 cargo bike brands contributed data anonymously, revealing many positives for Europe's cargo bike industry including an expected market growth of 53% in 2020.
Results of the survey, coordinated by cargobike.jetzt, showed that in 2019, the cargo bike sales of survey participants grew by around 60%. And despite the timing of the survey during the Coronavirus lockdown in May, they expect an ongoing rapid increase of 53% for 2020 up to over 43,000 units sold.'
Stay tuned for more e-bike news and reviews and thanks for reading!
-Rich
Reader Interactions