eBike News: Ultralight eFolder, Carbon eCommuter, Harley-Davidson, GPS Tracking, & More!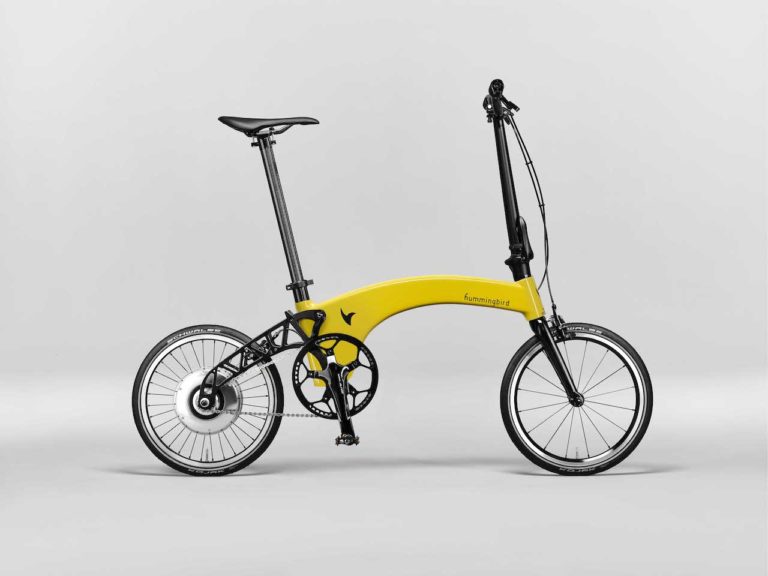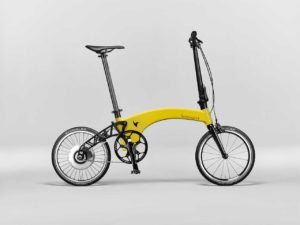 In this week's eBike news roundup:
Ultralight Hummingbird eFolder
LEAOS Carbon Urban Bike Pure
Pedego's Conveyor
Civia's Parkway
Olympia E-bikes from Italy
Harley-Davidson Electric Bicycle?
BULLS Sponsors Sea Otter Classic
GPS Tracking System
Prototype Bike Lanes
Updates on Dockless Transport
And Much More!
New E-bikes and E-bike Systems
Is this the Lightest E-bike?
UK folding bike manufacturer Hummingbird have just launched an electric version with a claimed weight of 22.7 pound (10.3 kg), which it claims 'is the lightest folding e-bike available on the market.'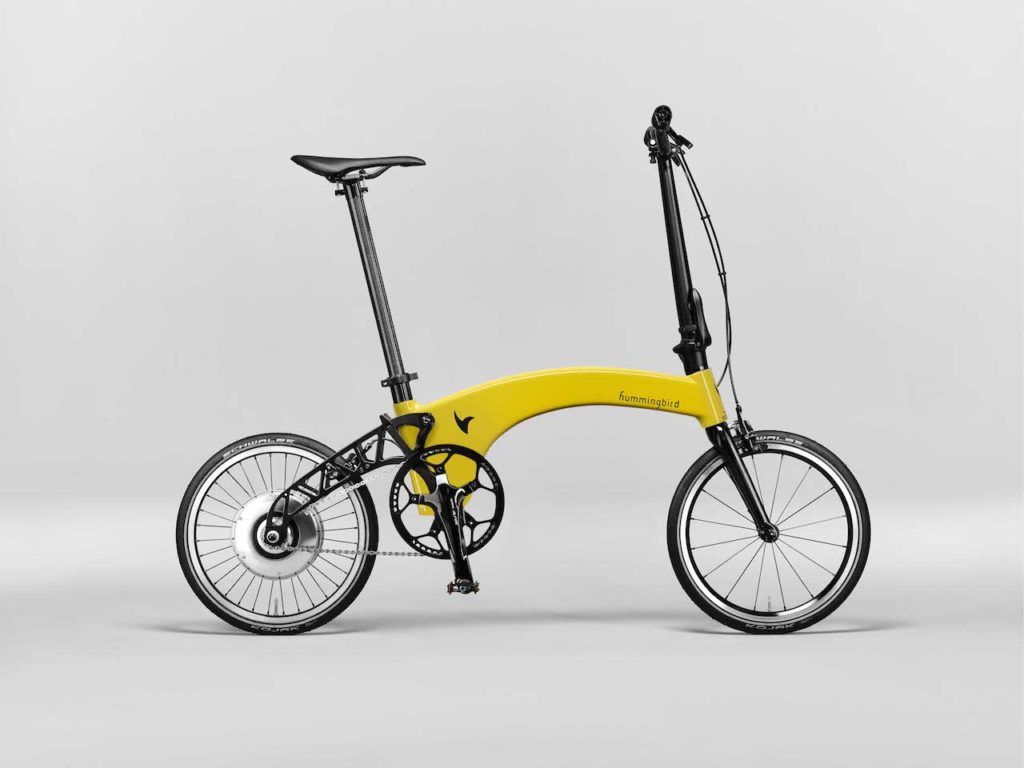 Hummingbird launched its 15.2 pound (6.9kg) non-electric folding bike in 2017 (the world's lightest) and have now added a Zehus 250 W rear hub motor which also incorporates a 160 Wh lithium battery. The carbon frame is made by Prodrive in Milton Keynes UK.
Hummingbird say 'The motor automatically senses the need of its rider, delivering the power required to perform the task at hand, whether it be a boost to get away from traffic lights or to provide an assistive push up an incline. To start up the motor, riders need only cycle up to 8 kph and then back pedal three revolutions. The motor then provides the assistance needed and also turns off automatically after two minutes stationary.'
Bluetooth connectivity allows the rider to connect their smartphone to the Hummingbird Electric to control power and monitor usage via the bitride app.
Prices for the Hummingbird Electric start at £4,495.
LEAOS Carbon Urban Bike Pure
LEAOS has launched their 3 generation Carbon Urban Bike Pure electric bike with carbon fiber frame and fork.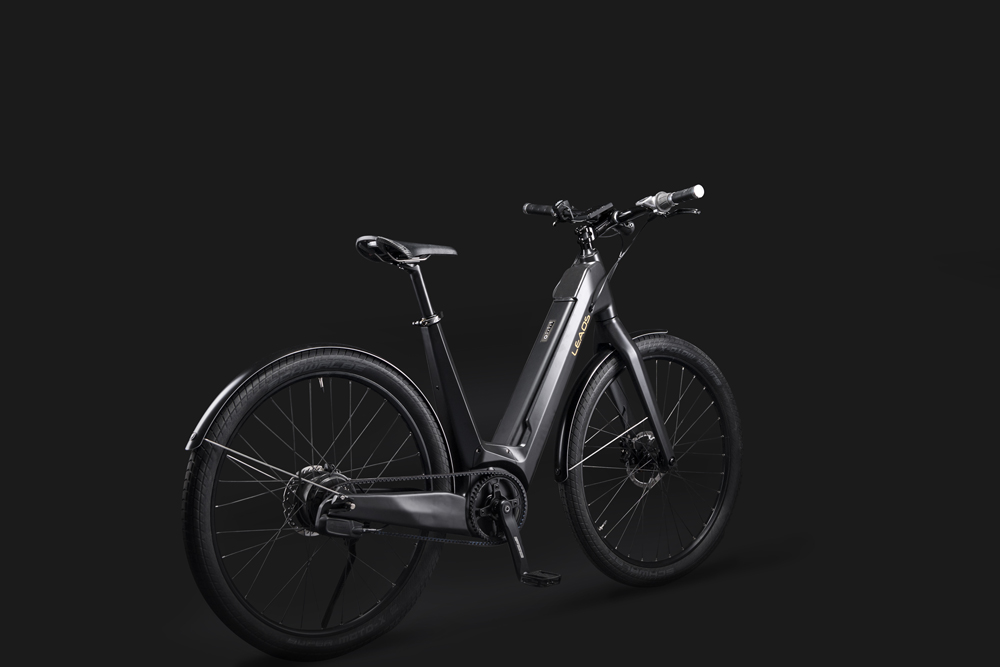 The Carbon Urban Bike Pure also features the Brose mid drive (500 watts max) and BMZ battery (500 Wh) integrated into the frame.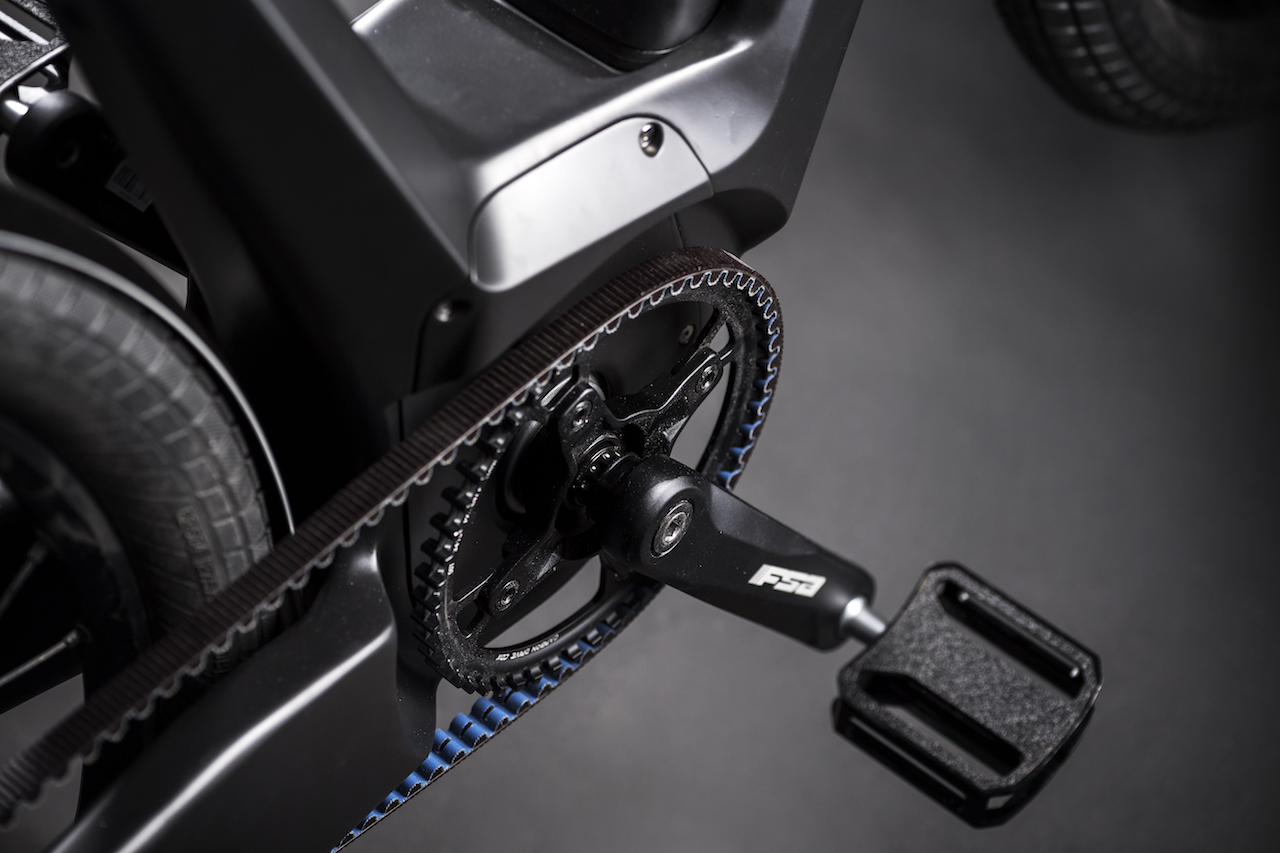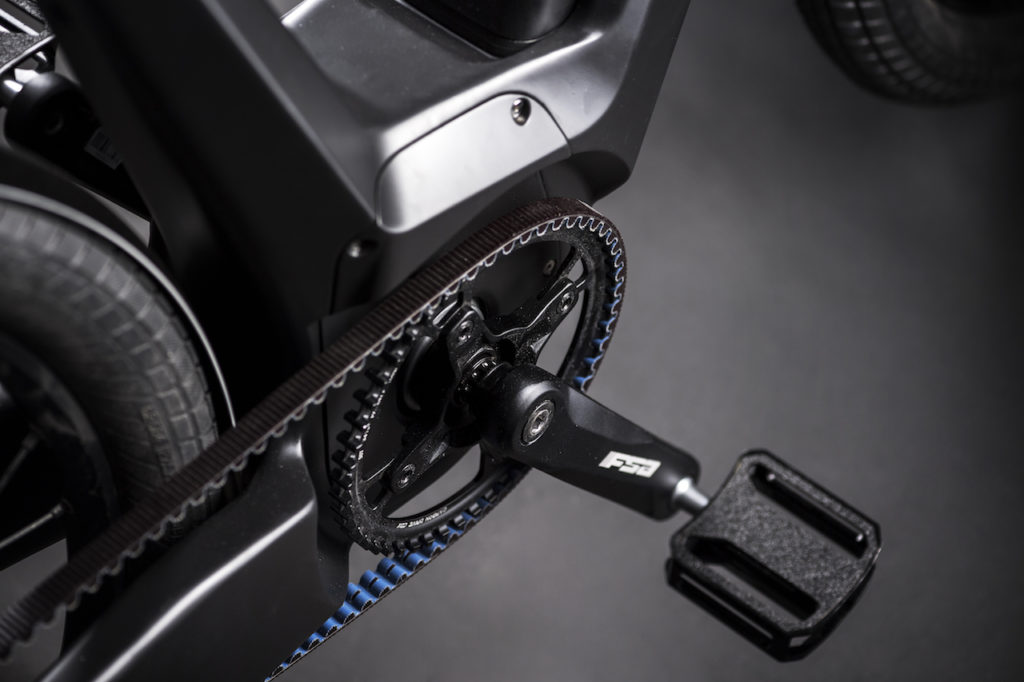 A Gates Carbon Belt Drive is used to keep the ride smooth, quiet, and clean which transmits combined pedal and motor power back to the NuVinci Harmony automatic shifting rear hub transmission.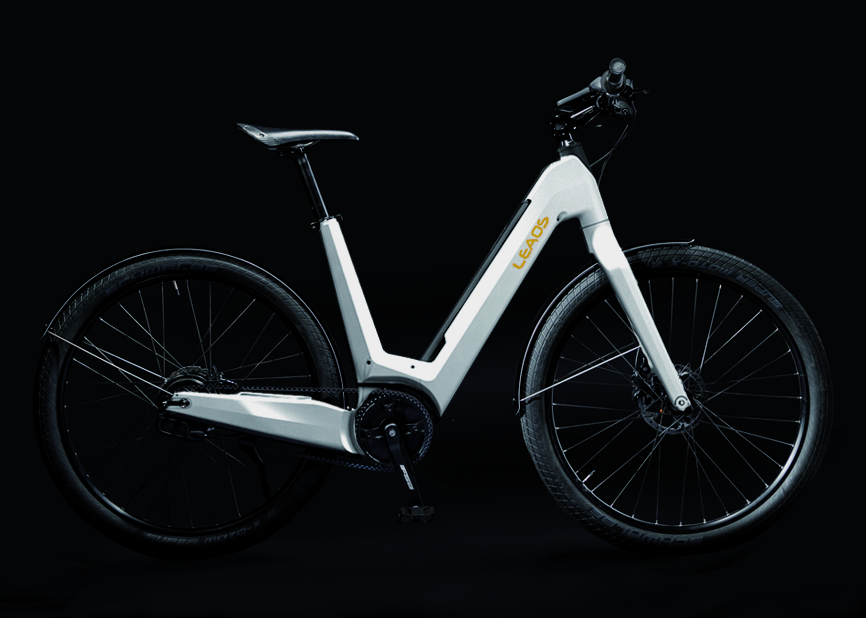 Claimed weight is 48.5 pounds (22 kg). Price is 4,780 Euro.
More info at LEOS.
Pedego's New Conveyor
Pedego have released details of their new sleek looking commuter machine, the Conveyor. It features a Brose mid-drive, Gates belt drive and Bluetooth and GPS capability. Priced at US$4,995.
Meet Civia's New Parkway
Civia, a Minneapolis based city-bike brand, has just launched the Parkway.
It comes in step-thru and step-over variants and is powered by Bosch's new quieter and lighter leisure model mid-drive, the Active Line and packs a 400Wh battery.
Weight looks a very reasonable 43 pounds (19.5kg) and retail is US$2,799.
Olympia's New Carbon Emtb
Italian bike brand Olympia have been in touch with details of their 2019 range of bikes, including several new e-bikes.
Here you can check out details of the range and Olympia were particularly keen to point out their line of carbon framed e-mtbs including the premier model the Hammer.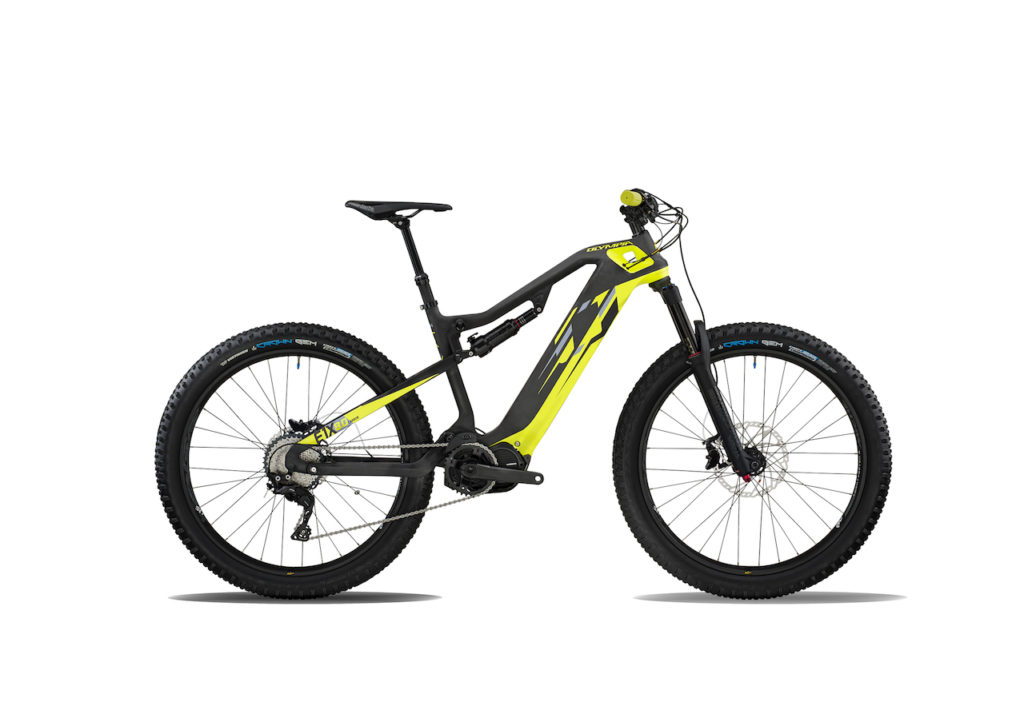 E-bikes for Harley-Davidson?
Online media has recently widely reported Harley-Davidson's intentions to produce electric motorcycles but there has also been fleeting mention of them making an e-bicycle.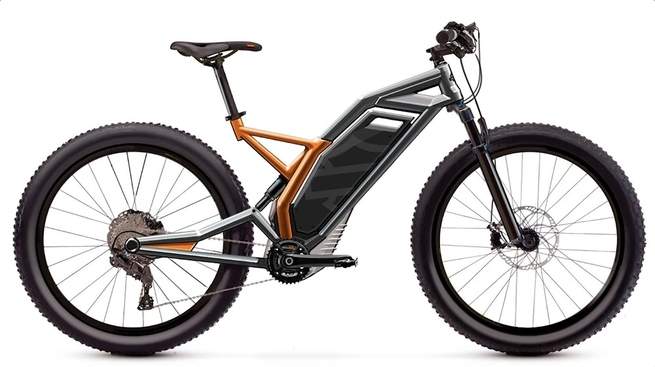 This article from Motorcyclist makes some interesting points about how Harley could impact the eBike market.
Get Inspired
BULLS Behind Sea Otter Classic for Three Years
BULLS has just announced a three-year sponsorship agreement to become the official e-bike sponsor of the enormously popular Sea Otter Classic through 2021.
This four-day "Celebration of Cycling" hosts nearly 10,000 professional and amateur athletes and attracts over 70,000 fans.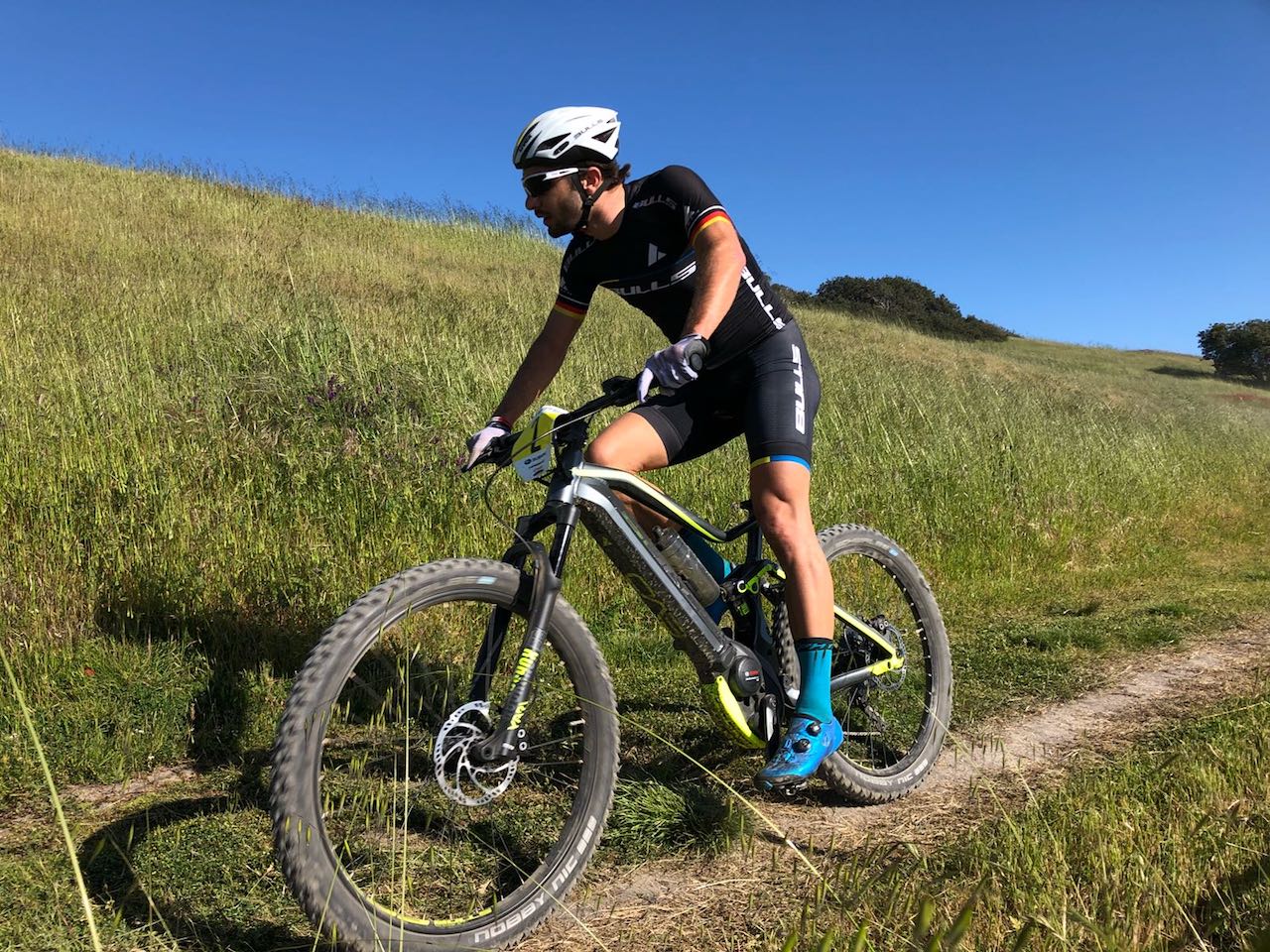 The eMTB Race at Sea Otter, which takes place during the bicycling and outdoor sports festival, will now officially be named the "BULLS eMTB Race ePowered by Bosch." The 29th Annual Sea Otter Classic takes place April 11-14, 2019 at the Laguna Seca Recreation Area in Monterey, California.
New Accessories
Findy Bike
Some eBikes come stock with GPS tracking devices and now there are options like Findy Bike so that you can add GPS tracking to your current eBike.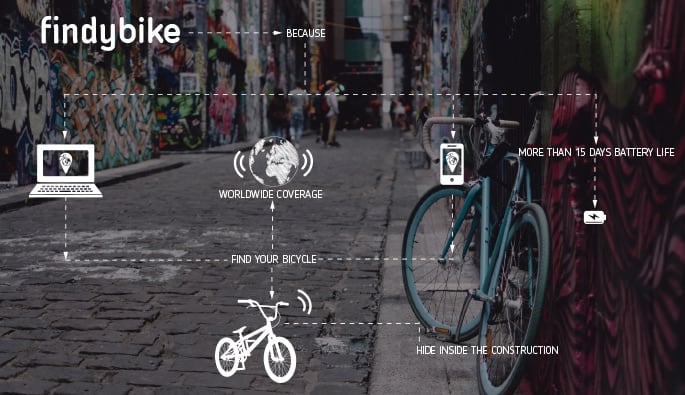 The tracking device is housed in the handlebar and it has more than 15 days of battery life. Tracking can be done via a smartphone or computer. The device is 99 Euro with connection subscriptions which are 10 euro/3 months, 15 euro/6 months and 25 euro/12 month.
Findy is also working with eBike companies to offer their system in more eBikes as a stock feature.
Unior's New Bike Stand
From bike tool specialist Unior, this tool stand looks ideal for public facility bike programmes, for example for installing along bike trails or lanes or for private businesses who want to attract cyclists like hotels and camspsites.
It bolts into the ground and bikes can be hung on the stand arms and a number of different tools that are fixed to stand by strong steel cables can then be used for maintenance. Tools include hex wrenches, cone wrenches and screwdrivers.
City Transport
Bellevue, WA Trials Bike Lane and E-bikes on the Way
This article details Bellevue's introduction of it's first bike lane on a year long trial programme. Nearby Seattle has seen arguments over the provision of bike lanes on main arterial roads so it seems like Bellevue is aiming to sort out any problems before settling on a final design.
Voters approved a transportation levy in 2016 that provided money for road projects, sidewalks and bike lanes, including the 108th Avenue Northeast bikeway.
The lanes are separated in some sections from vehicles using lane dividers, temporary curbs, planter boxes and green pavement markings. Bellevue also unveiled its bike-share program Tuesday with 50 electric-assisted bikes under a pilot permit with Lime. By the end of August, Lime can supply up to 400, and the city has allowed up to 1,200 e-bikes by the end of the year.
Will the Future be Dockless?
We have looked before at how new forms of dockless transport seem to be shaping up to transform the transport landscape of cities around the world and the UK's Guardian has just added this article to the debate, posing the question as to whether a city could actually function largely on dockless transport. It suggests maybe not – especially for rush hour journeys to work. As they say, 'flexible may be fun but cities run on reliable'.
In contrast this article from Forbes details how many US cities are anticipating huge growth in just such technology and the author believes 'Shared, electric mobility in various shapes, sizes, and ranges is the future for the short trips that we take to get from neighborhood to neighborhood in our cities (as the streetcar was, and is, in some cities again). The innovations we are seeing from new companies figuring out how to best deliver this new service is a big part of solving the urban mobility equation.' Places like Washington D.C., Seattle, Columbia and especially L.A. are leading the way with permit based systems believes the author and he even comes up with a detailed list of regulating e-mobility share schemes.
Looking even further into the future, the UK government has just outlined possible visions for the future of city transport in UK – clearly still a long way off and just an information gathering and prototyping exercise at the minute. Still, a tantalising glimpse of what the future may hold.
New Routes for Manchester Outlined
Manchester in northern England is not the first place in the UK you would associate with cycle lanes in the UK. But the northern post-industrial city is looking to reinvent its image with an impressive investment of £1.5 billion and all the details of the new lanes can be found here.
E-bike Biz
Warning on Battery Cell Dependency
Electrive has warned that there is a looming battery cell dependency building up – especially outside of countries in the far east.
Stay tuned for more e-bike news and reviews and keep on riding.
-Richard
P.S. Don't forget to join the Electric Bike Report community for updates from the electric bike world, plus ebike riding and maintenance tips!
Reader Interactions