eBike News: Uber to Buy Jump, Titanium eBikes, Epic eBike Tour, eBike Subscriptions, & More! [VIDEOS]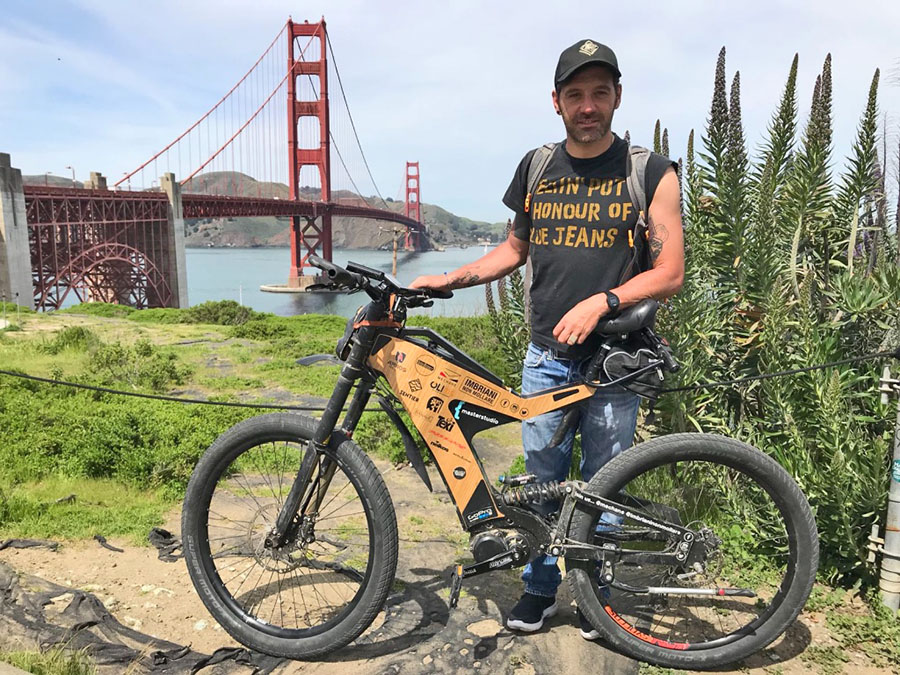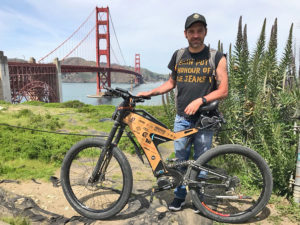 In this week's eBike news roundup:
Uber to Buy Jump eBike Share Company
More Lenient eBike Laws for the US?
Lightweight Titanium eBikes
Pininfarina Evoluzione Wins 2 Awards
CityQ's eBike Car
Ermes Epic US eBike Trip
Mallet Takes to eBike for Pilgrimage
eBike Friendly Campervan
Van Moof Subscription Service
And Much More!
Headline News
Uber to Buy Jump Electric Bike Share Company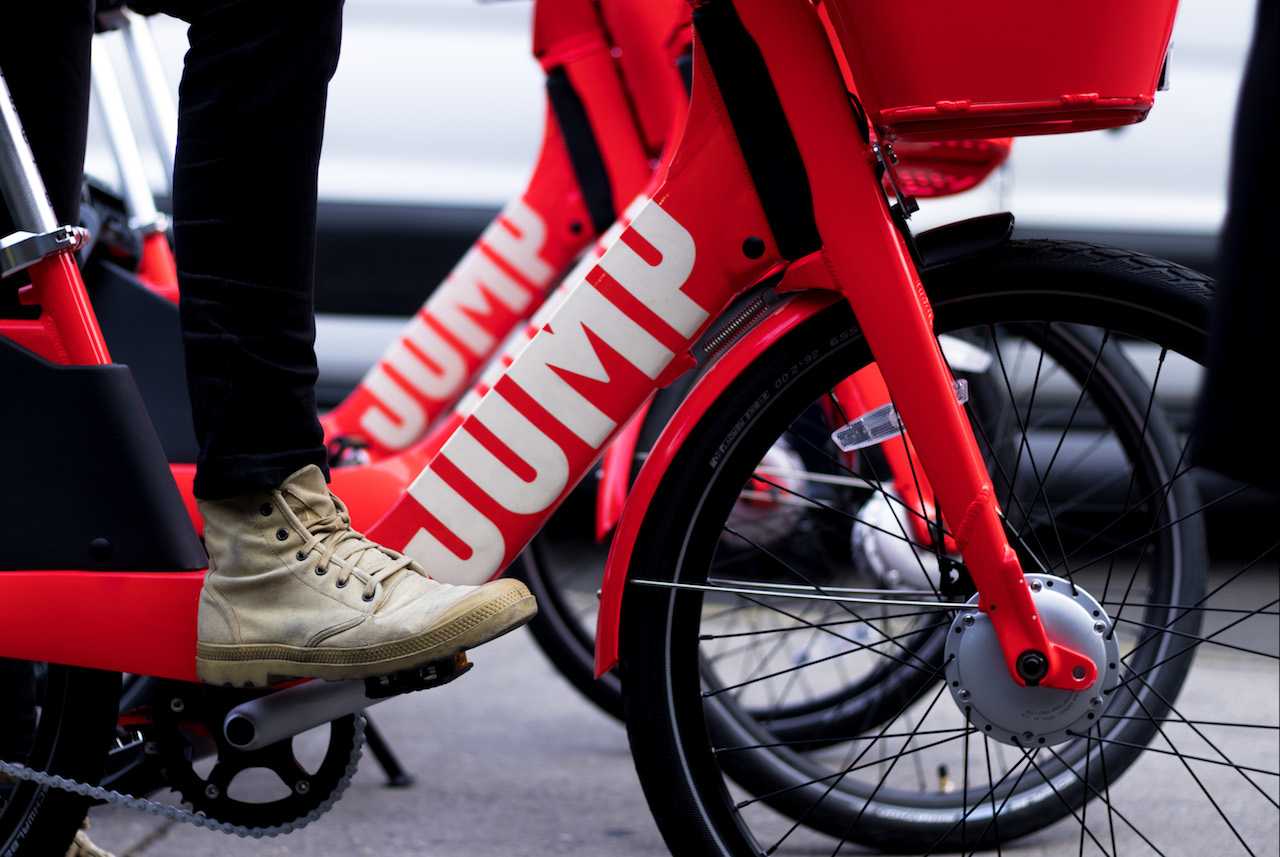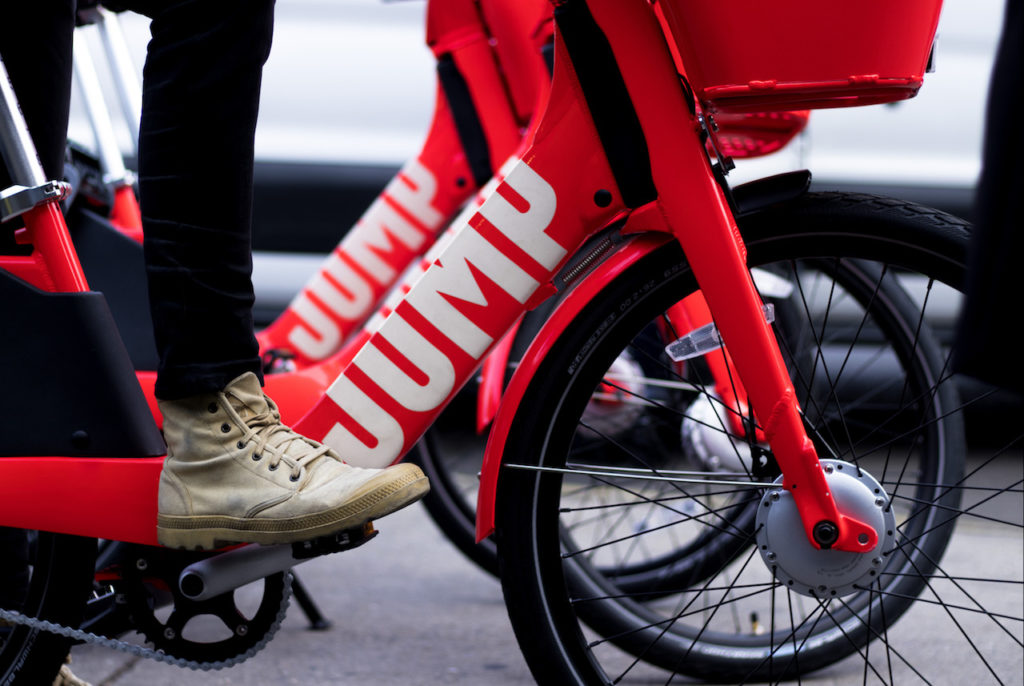 Uber is now getting into the electric bike business. They had recently partnered with Jump electric bike share service in San Francisco as an extension of their ride hailing app service. Apparently that went well and they are in the process of buying Jump!
Uber plans on expanding the eBike share services around the world. The New York Times has more on this story.
More Lenient Bike Laws in the US?
'A surge in the use of electric bicycles throughout the United States is prompting cities to revise regulations that restrict their use, including bans against riding them on sidewalks and trails' reports the Washington Post.
The problem is clear, according to Morgan Lommele, with the cycling advocacy group PeopleForBikes, quoted in the article; "About half of U.S. states classify e-bikes as motor vehicles, requiring licensing, registration and even insurance — essentially making them illegal to ride….Others put pedal-assist e-bikes with speeds up to 20 mph in the same category as regular bicycles, allowing them to share the same road infrastructure." The issue of Park Authorities banning e-bikes is another check on e-bike use quoted in the article.
But change may be on the way says the WP; especially if other jurisdictions follow the lead of Washington D.C.
"We want to try to support the new interest in electric bikes and have one more way for people to get out on bikes," said Jim Sebastian, who oversees bicycle infrastructure at the D.C. Department of Transportation. "Not only are we seeing more e-bikes, we also have electric bike-sharing in town. So we want to modernize our regulation." So it looks like e-bikes on trails and on sidewalks (outside of downton areas) are on the cards, for Washington at least.
This all comes on the back of the relaxation of the New York e-bike ban announced by Mayor Di Blasio recently.
New E-Bikes and E-bike Systems
RLE's New 2018 Ultralightweight E-bikes
Here's a range of 2018 titanium frame e-bikes that all claim to be under 33 pounds (15kg).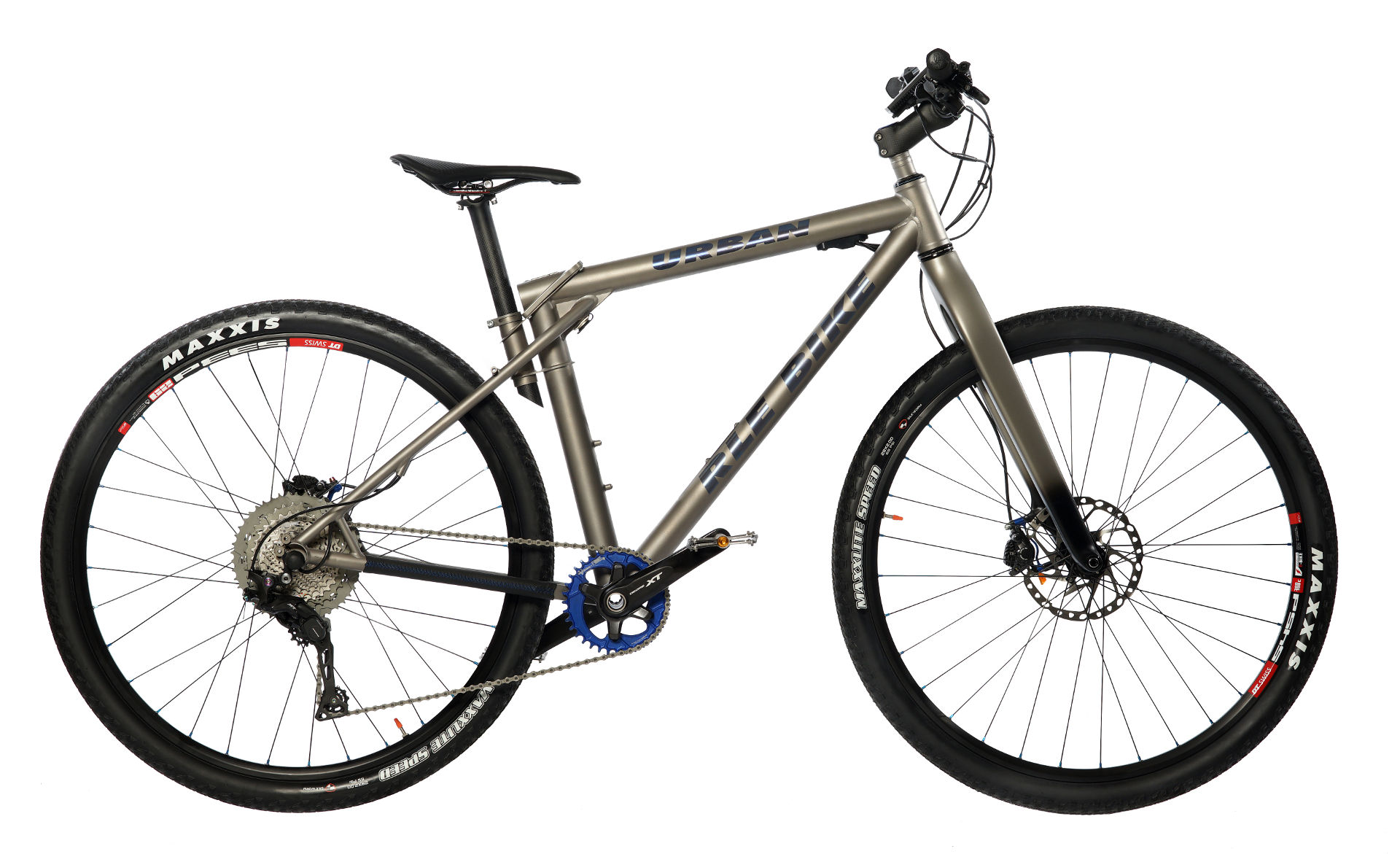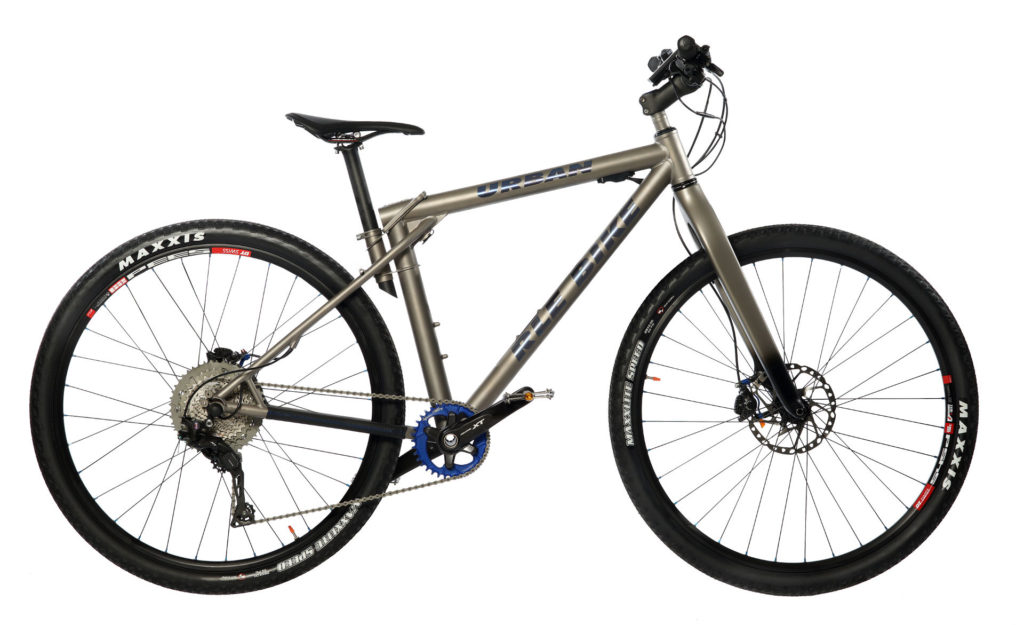 RLE launched the new, lighter 2018 bikes at Moscow's Velopark cycle show.
With 345Wh internal frame batteries as standard they clearly haven't tried to save weight by going for the smallest possible battery.
The lightest option, their new gravel bike, has a claimed weight of just 29.3 pounds (13.3kg). There are also urban and e-mtb options.
All use a rear hub motor and titanium frames.
RLE say their bikes are designed and made in Russia and can be ordered directly from there. Price range is €3350-€6175.
STROM Brings New City Bike to IndieGoGo
Danish company STROM have just launched their crowdfunding campaign for this distinctive looking city bike with a 55% discount on retail price for early purchasers.
LED lights and the battery are integrated into the frame and it is powered by a rear hub motor.
Claimed weight with the battery is 43 pounds (19.5kg) and it's available in both EU and US spec (250W and 350W rated motors, latter with throttle option). Earlybird offers from $899.
Pininfarina Evoluzione Wins Awards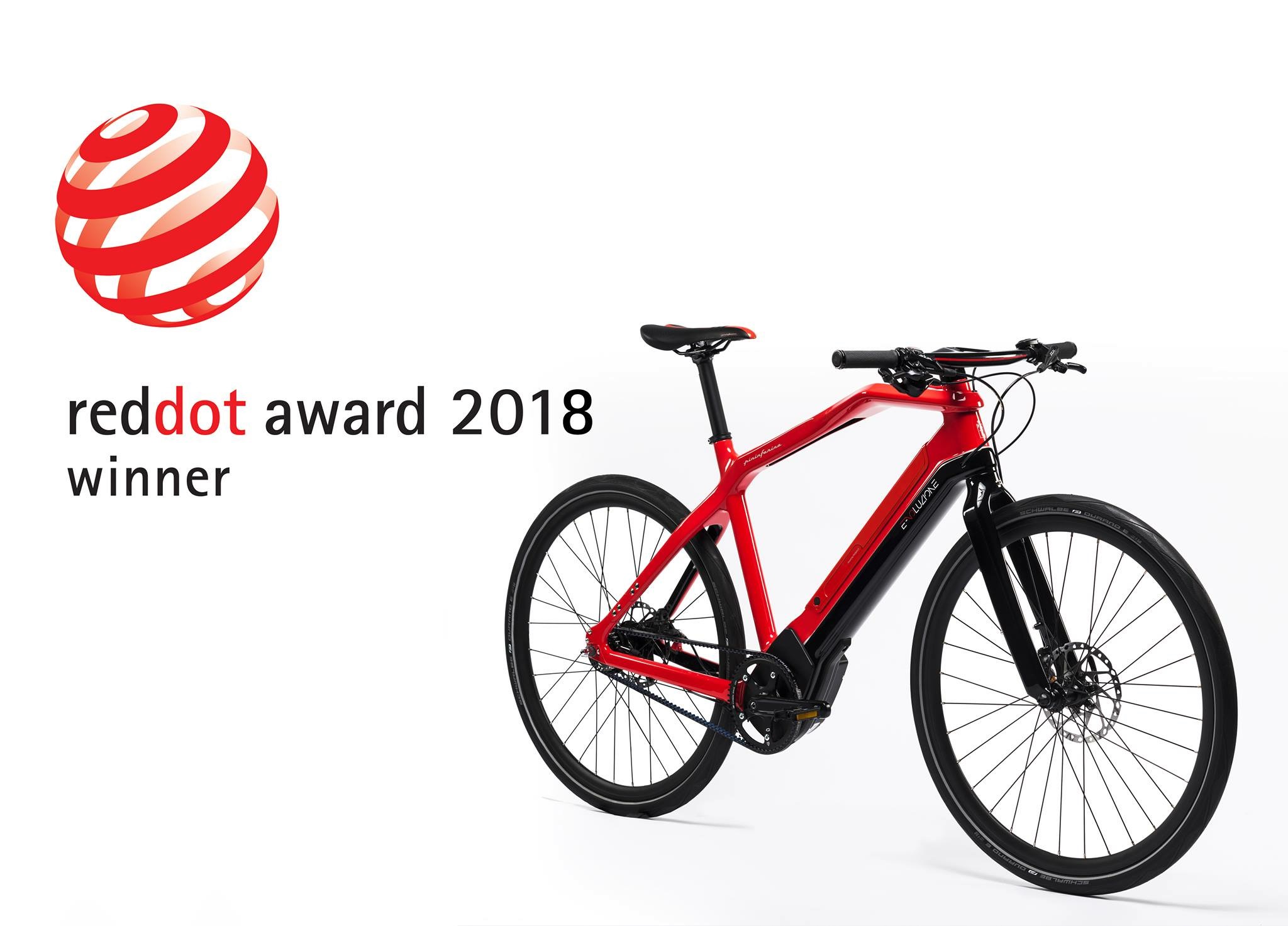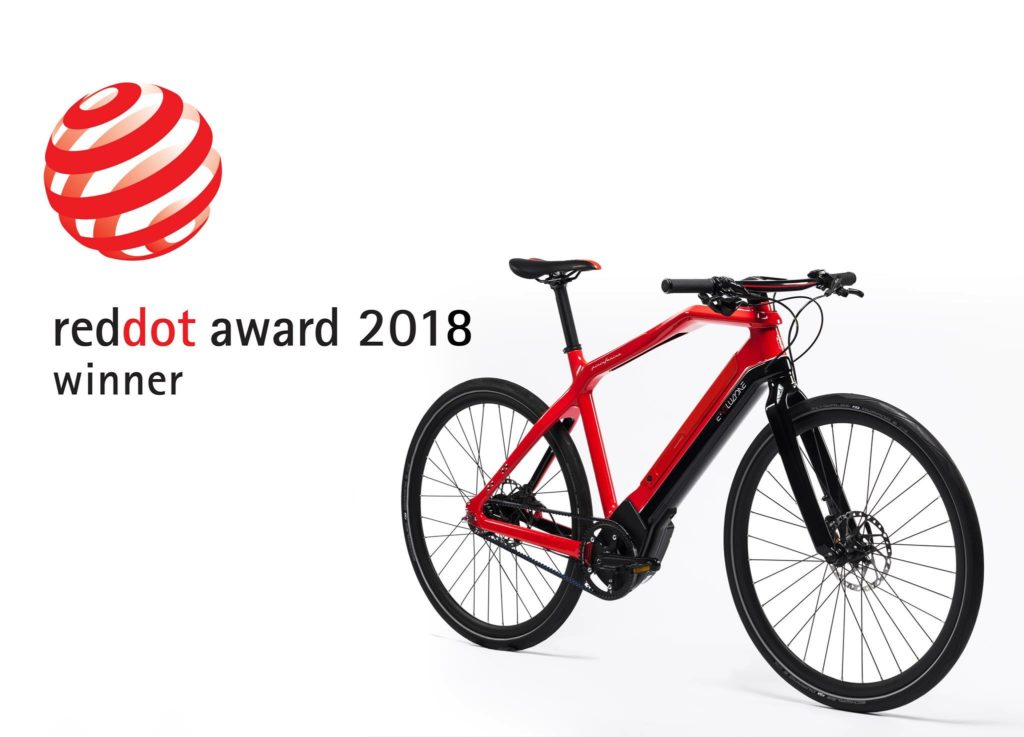 The Pininfarina Evoluzione electric bike wins 2 major Awards in the same week!
The Red Dot Award
And the Cycle World Award
CityQ, Aiming to Bridge the E-bike / Car Gap
'This e-bike can be your next city car' says Norweigan company CityQ.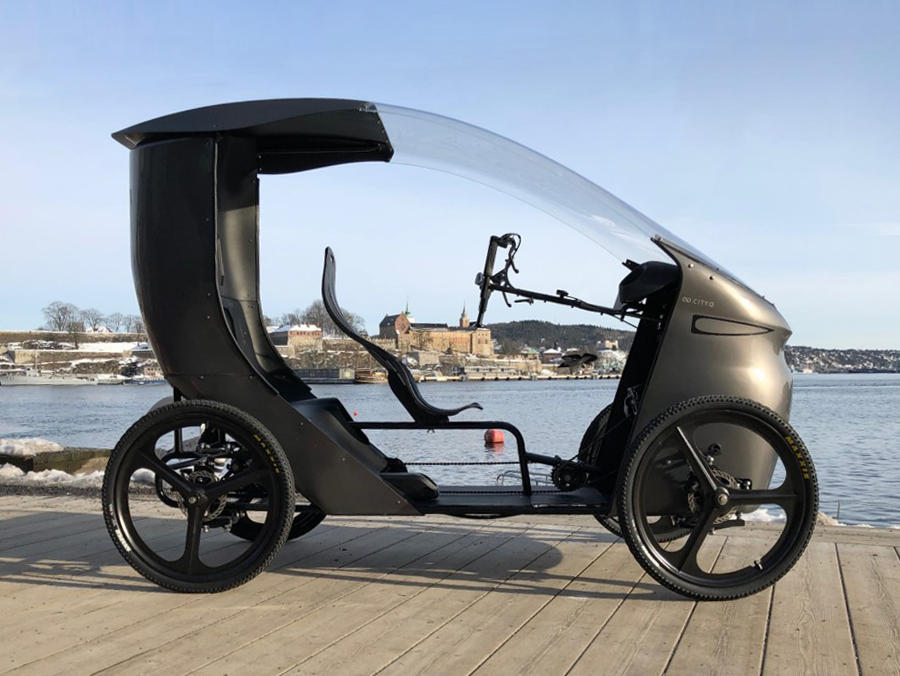 It has room for 'up to three people' says the website (we assume an adult and two small children) but is powered by a single 'driver' who pedals the quadricycle in the normal e-bike manner.
Being classified as an e-bike according to European standard EN 15194 it is allowed in many bike lanes and car free zones with no driving license required. There is the option of solar charging and it has claimed luggage capacity of 100 litres.
CityQ estimates the price to be around 6,000 Euro. CityQ is prepared for MaaS – mobility as a service – for shared use among dedicated users.
Accessories
ShockStop Seatpost Now on Kickstarter
The ShockStop seatpost is new suspension seatpost to the market and it is an easy way to add rear suspension to your eBike. Redshift Sports also makes a suspension stem to smooth out eBikes with a rigid fork.
Get Inspired
Italian E-bike Prototype Crosses the US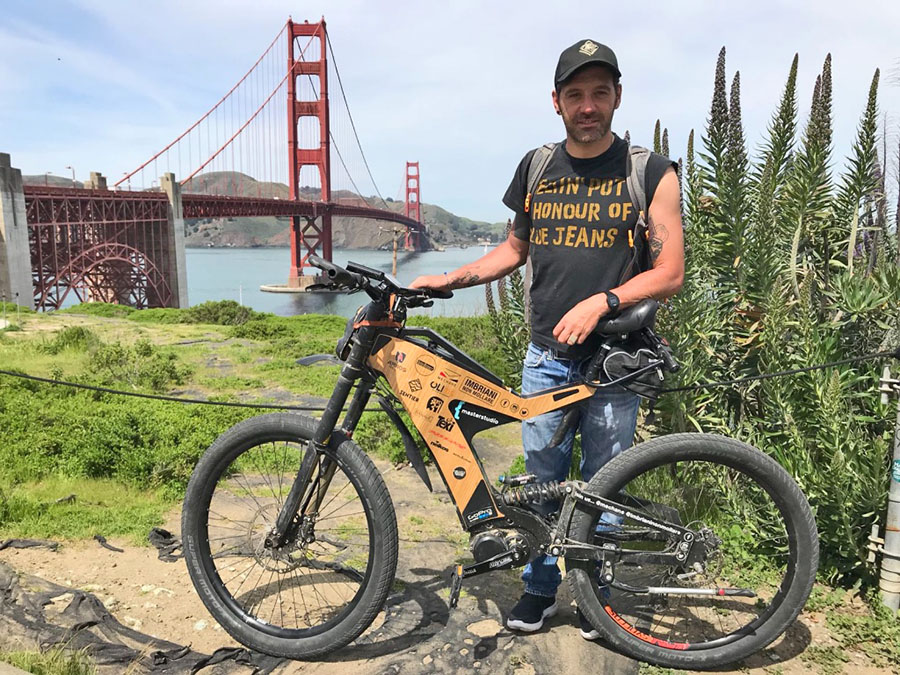 This looks a great Miami to San Francisco trip and even better (and quite bravely) it was made on a protoype e-bike hailing from Venice, Italy.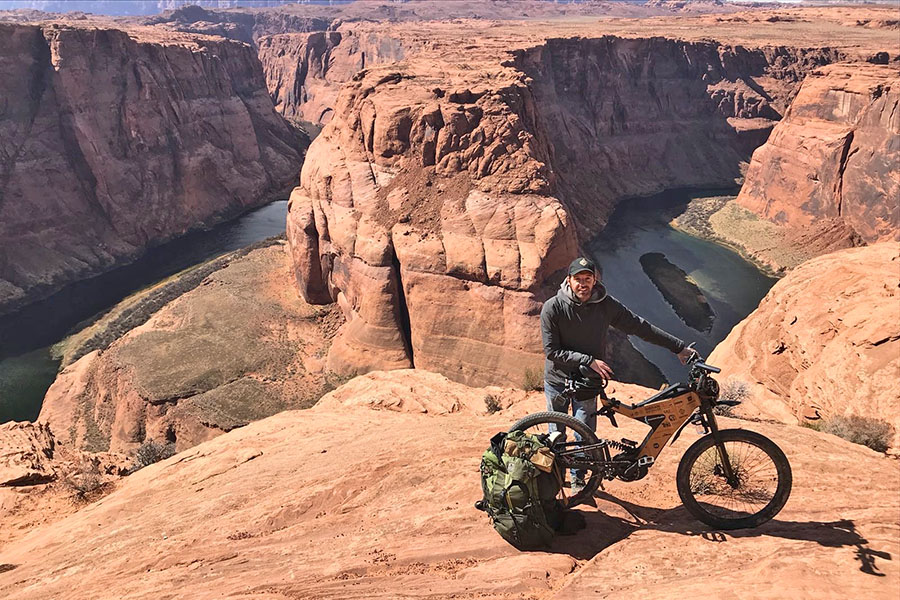 The bike, called the Ermes, comes from Italian company Mechane and has just completed the 2,421km / 1,504 mile cross-continent trip ridden by the intrepid Gianpaolo Imbriani.
Spec on the bike itself is a bit tricky to get hold of but the Italian language Mechane website seems to suggest it is EU spec with a 250W rated crank motor and 25km and Mechane have been in touch to say 'The engine, M01, by the Italian firm OliEds carried the prototype frame, Gianpaolo and a BikeTrolley (trailer) with a total weight of 140 kg very well…Three batteries of 500 Wh have been used in rotation, with the maximum assistance level they achieved 60/70 km of range despite the considerable weight.'
Mecane added 'We are really proud because all this has been made by very common people and not by a company with unlimited funds and we think that this could be an inspiration for everyone who have dreams and passions. Hard work always pays off.'
UK Children's Entertainer Timmy Mallet Takes a Spiritual Journey by E-bike
This looks a fantastic trip too, along Europe's best known pilgrimage route, the Camino de Santiago. It's partly in memory of Timmy Mallet's elder brother and partly a continuation of the cycling and painting escapades of this well-known entertainer and (news to me) a fine artist to boot. Timmy is completing the trip on a Giant Explore 1 e-bike.
E-bike Specific Camper Van Lets you go Off-Grid on your E-bike Travels
'Built to take bike and camping trips, the Power Station is a bike-centric power hub ready to tackle the outdoors. A gear garage holds bikes easily below the bed, and three long-life, extreme capacity, high-output AGM batteries and a 2800 watt inverter can charge an electric bike to full battery. That's also enough power to run the rooftop air conditioner for up to eight hours off-the-grid…'. For more detail see this Curbed article.
Get Laid Back
Recumbent and Tandem Rider magazine is carrying kit reviews of Falco and Copenhagen Wheel hub motors fitted to recumbent bikes. See the free PDF magazine here.
E-bike Share
Will E-scooter Share Challenge E-bike Share?
This Financial Times article certainly seems to think it's a possibility. The article details companies such as Bird Rides and the addition of scooter services by e-bike share companies Limebike and Spin.
Van Moof's Subscription Service
Similar to e-bike share systems but rather more personal – you get to ride and keep an e-bike – is Van Moof's new subscription service. The Verge details the launch of the VanMoof+ subscription service for a handful of global cities. 'VanMoof Plus is built around a one-time "key fee" and a monthly subscription rate that significantly lowers the entry-price for anyone that's been longing to commute on an electric bicycle but was put off by their exorbitant prices' it tells us.
The subscriber gets exclusive use of a single bicycle, complete with unlimited maintenance and theft protection. In effect you buy the key, not the bike, which the company continues to own. When you want to end your subscription, you can sell your key to another rider to try and recover as much of your key fee as possible. The article suggests there will be an initial key fee of around a third of suggested retail price of the e-bike with a monthly fee on top.
You can sign up now on the company's website or in one of VanMoof's branded stores located in Amsterdam, New York, Berlin, Taipei, and Tokyo, with London, Paris, and San Francisco locations coming soon.
Here's a 2016 video allowing you to take a closer look at Van Moof's electric models:
E-bike Biz
Diavelo Concept Store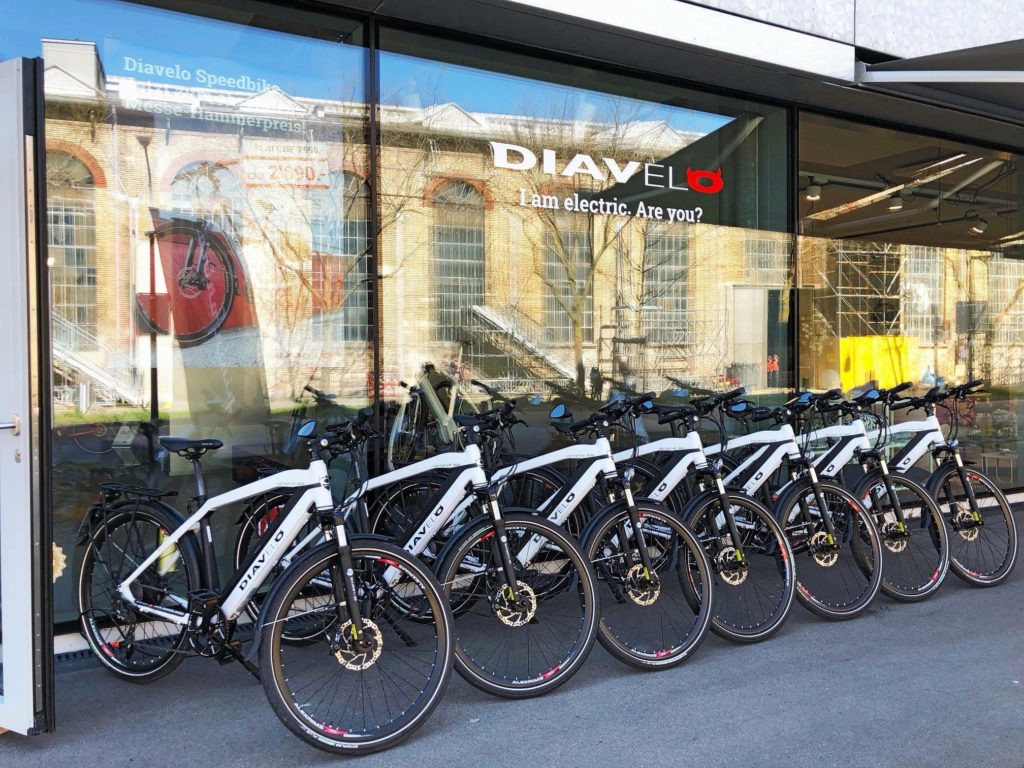 Diavelo has just opened a concept store in Zürich.
E-bikes Now Crucial to Japanese Cycle Market
E-bikes are now beginning to dominate Japan's production of bikes. As Bike Europe reports 'With a total of 568,025 units last year's e-bike sales reached again a market share of 63.8 percent on Japan's total bicycle production. In value, this market share is as high as 84.6 percent. Compared with 2016 Japan's e-bike sales increased 3.7 percent in volume and 9.3 percent in value.'
My Week on E-bikes
I have been taking to the Pennine hills of the UK to try out the impressive, full-suspension Homage model from Riese and Muller to see if their claim is proven that 'It combines the everyday qualities of a city bike with the athletic chassis of a mountain bike, providing boundless possibilities for use.' A full ride test is coming soon….
Stay tuned for more e-bike news and reviews and keep on riding.
-Richard
P.S. Don't forget to join the Electric Bike Report community for updates from the electric bike world, plus ebike riding and maintenance tips.
Reader Interactions