eBike News: Uber eBikes, Maserati, Handmade eBikes, Gene Hackman Rides, & More! [VIDEOS]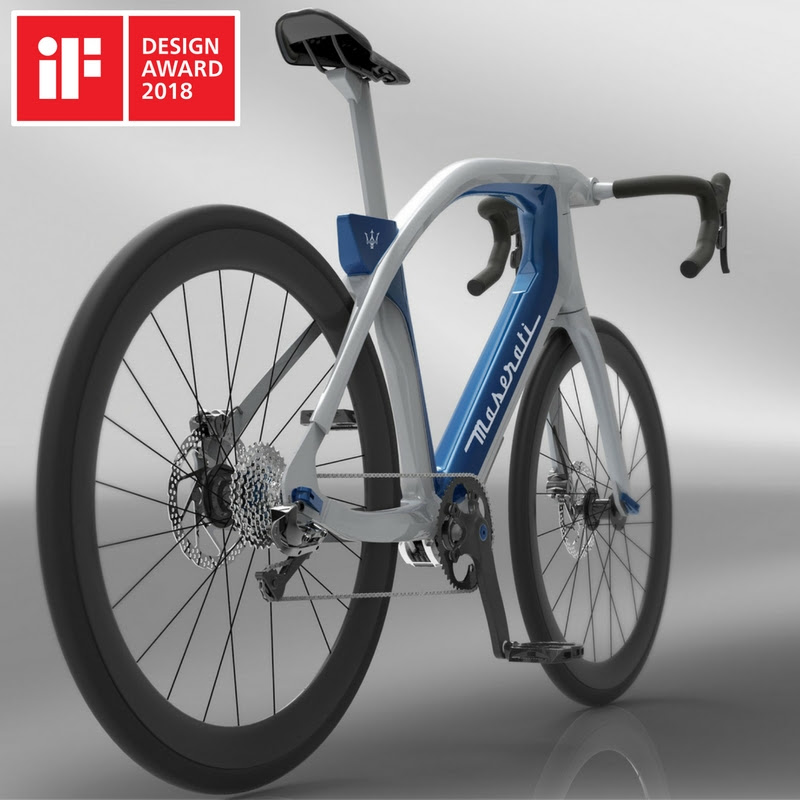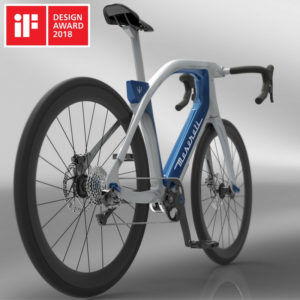 In this week's eBike news roundup:
Sven Handmade eBikes from the UK
New Populo Lift V2 Step Thru eCommuter
Maserati/Diavelo eBike Wins iF Design Award
High-Tech Lavelle eBike
eBike Fitness Test
Uber Gets Into eBike Share System
E-Bikepacking Challenge on Dartmoor
Gene Hackman Rides an eBike
Will eBikes Overtake Regular Bikes?
And Much More!
New eBikes and eBike Systems
Sven Handmade eBikes
Sven is a small UK company making steel-framed bikes and has launched the Swift e-bike that claims to be the only crank drive e-bike designed and manufactured in the UK (it is powered by the well-known Shimano E6000 crank drive).
The emphasis is on quality and durability as the frame is made from Reynolds 631 steel tubing, good for long distance rides with loads, and the two Swift variants (regular and step through frames) also feature Gates belt drives.
Other practical features include dual-leg Hebie kickstand, 2 inch width puncture resistant tyres, USB charging point, 500Wh battery capacity upgrade option and a variety of carrying racks and fittings.
Prices start at £3,250.
New Populo Lift V2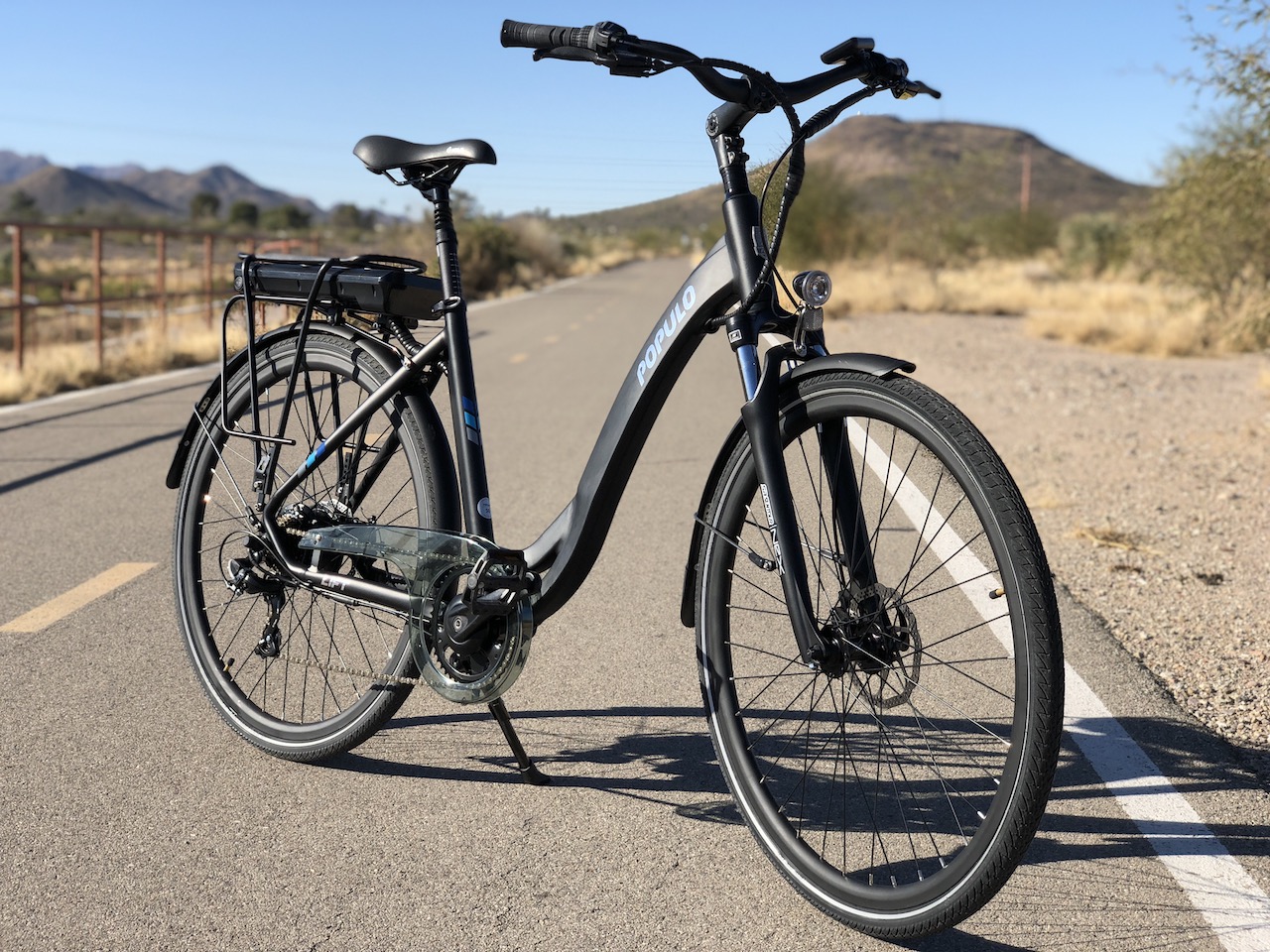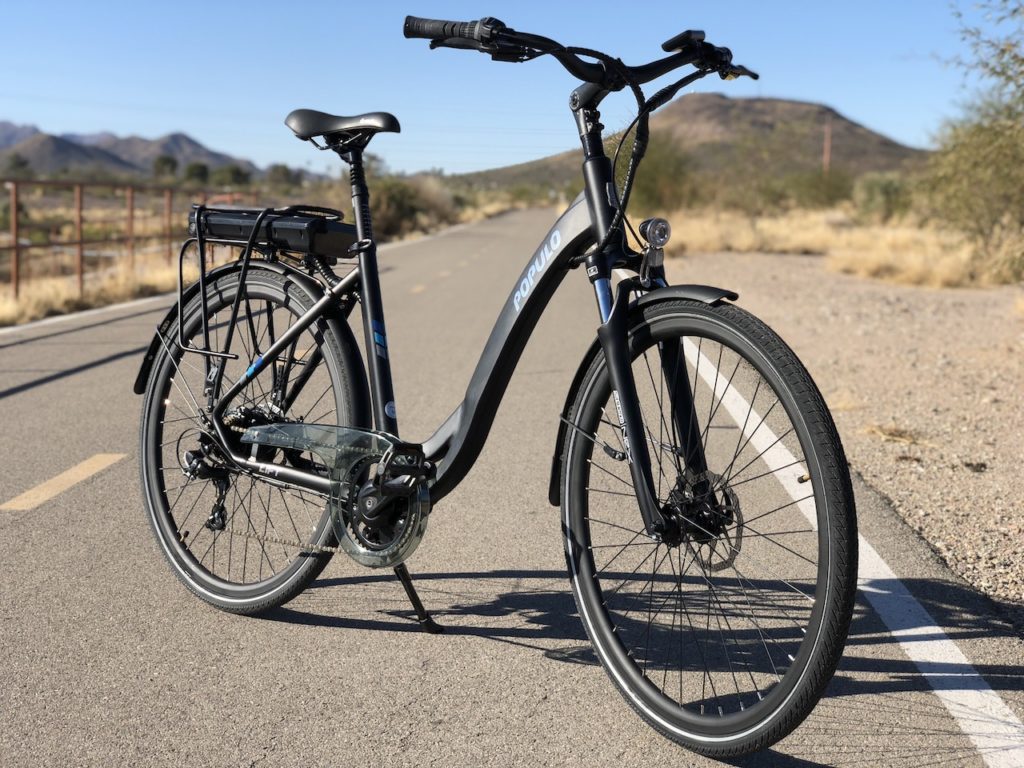 Populo has launched their new Lift V2 low step commuter style eBike for $1,399.99. The Lift V2 has a nice line up of features that include a low step thru frame, 250 watt hub motor, Samsung 36V 8.7ah lithium battery, Shimano drivetrain, disc brakes, and more!
Checkout part 1 of the full Populo Lift V2 testing and review here.
Lavelle
Lavelle is currently crowdfunding their high tech Power Bike.
The bike is equipped with a high torque 90 Nm motor, super lightweight carbon frame, long range 100km 500wh battery and each bike is customer configurable, with customers able to choose absolutely any colour they want plus a range of components.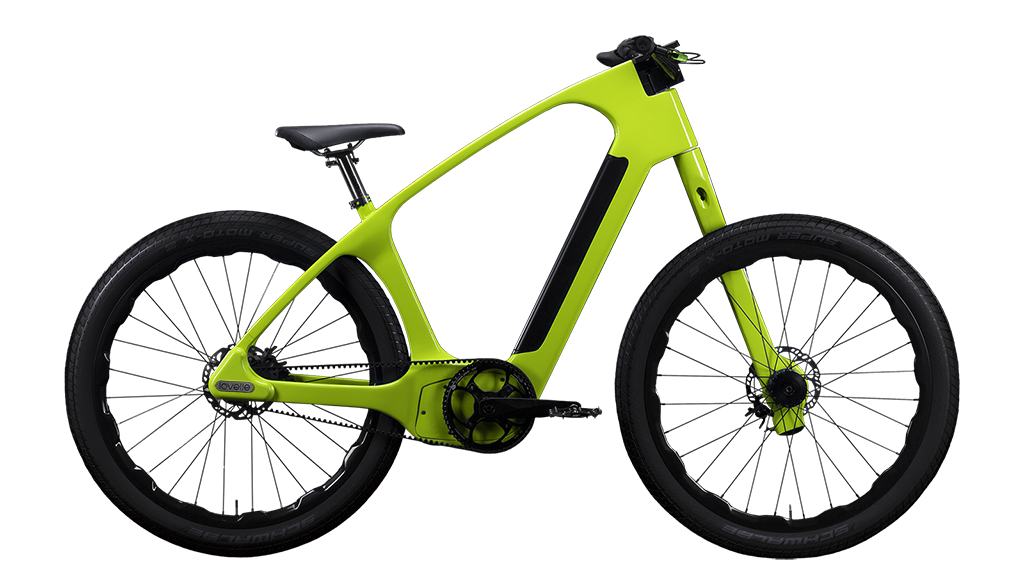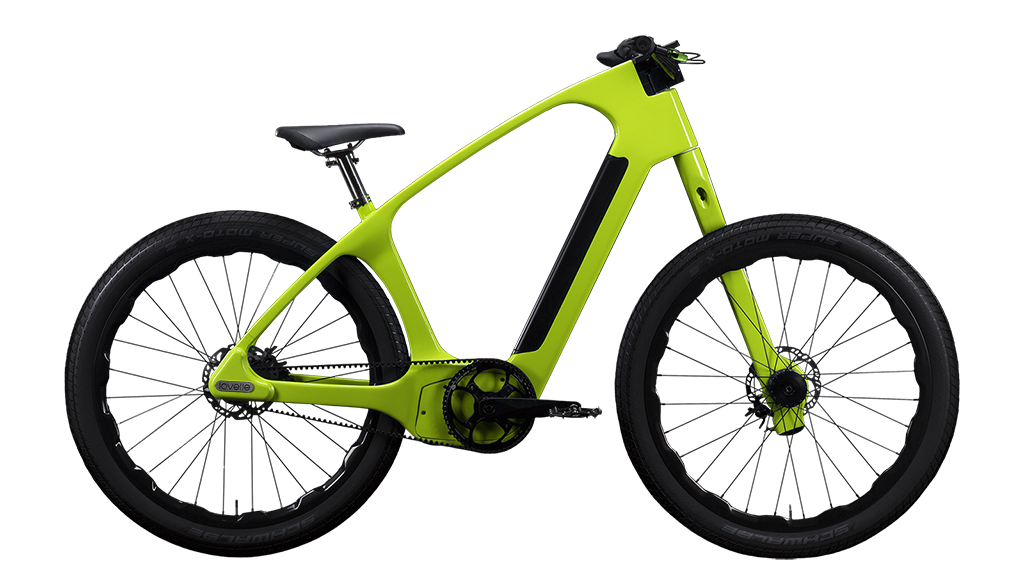 The bike also incorporates high tech anti-theft technologies which have enabled them to get extremely cost-effective insurance so they can offer customers 2-years new bike replacement.
Here is their crowdfunding page.
Diavelo & Maserati Win iF DESIGN AWARD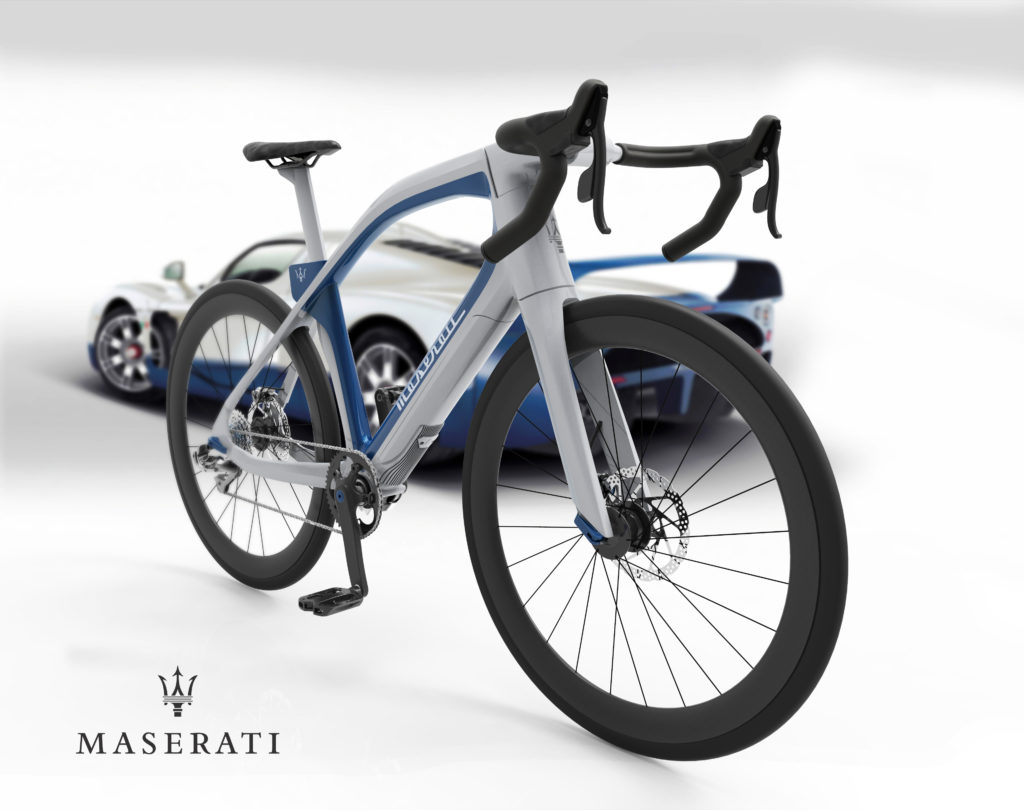 Diavelo and Maserati are the winners of this year's iF DESIGN AWARD, a world-renowned design prize. The winning product, the Maserati MC Corse electric bike, is designed and developed by DIAVELO.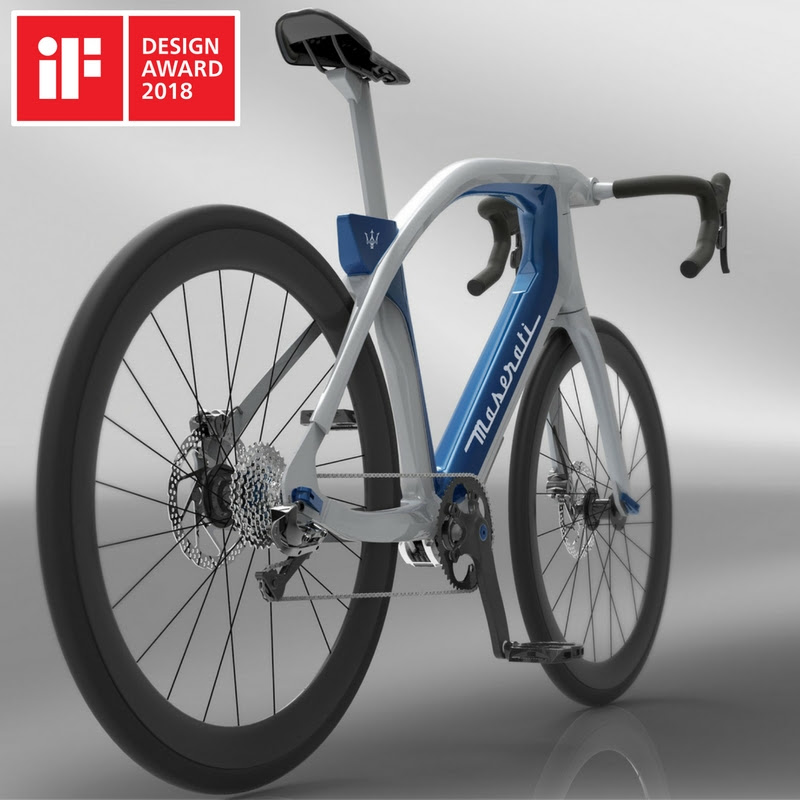 The Maserati MC Corse won over the 63-member jury, made up of independent experts from all over the world, with its unique and innovative design. The competition was intense: over 6,400 entries were submitted from 54 countries in hopes of receiving the seal of quality.
Certified Pre-Loved Pedego's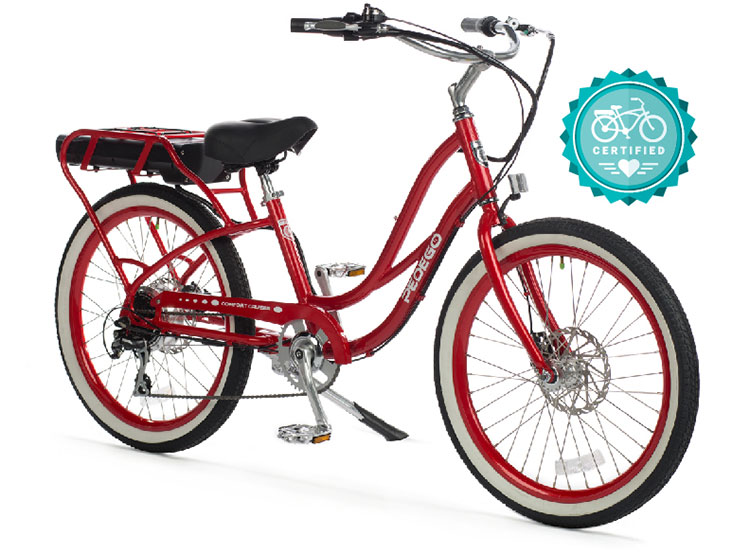 Participating Pedego stores are now offering sales of Certified Pre-Loved Pedego electric bikes with the protection of a full 12-month warranty that includes the battery. These "pre-loved" Pedego's go through an 18-point inspection and complete tune-up. Prices start at $1,499.
Elsewhere on EBR
Check out our just published guide to heavy-duty e-cargo bikes and see just what kinds of loads e-cargo bikes really are capable of moving.
Get Inspired
eBike Fitness
Here's an interesting study from Norway. Eight participants – six men and two women between the ages of 23 and 54 – were asked to cycle one flat route and one hilly route, once on a conventional 12kg cycle and the second time on a 27kg, 250w rated Rixe electric bike (set in a mode to give maximum motor assistance).
The study recorded oxygen consumption as a measurement of activity using a portable analyzer with GPS. Additional tests measured maximum cardiorespiratory fitness and resting metabolic rates of the participants.
The conclusion? All of the participants were engaged in either moderate or vigorous physical activity 95% of the time, with the electric bike the cyclists were 8.5 times more active than when resting, as opposed to 10.9 times on an ordinary cycle.
E-bikers used an average of 51% of their lung capacity whilst for those cycling without assistance the figure was only slightly more at 58%.
And the e-bikers got there quicker…
Bikepacking Challenge E-bike vs Non-assisted
This interesting article from T3 pits a Wilier e-mtb against a very lightweight, titanium framed non-assisted bike to see which fares best on a bikepacking trip across the wilds of Dartmoor.
In case you haven't heard of bikepacking the article neatly summarises it as a 'mashup of mountain biking, hiking and camping'.
Essentially it means strapping lightweight camping gear and all the other kit you need to the frame to avoid the extra weight of panniers.
There's no conclusion as to which bike is 'best' but it should be noted that these both look like fit younger riders and that the e-biker was able to take more gear including a comfortable bed and cooking gear – the non-assisted rider did not.
Although the e-rider felt that e-bikes are maybe still a little heavy for this kind of terrain where occasional pushing is necessary, and would be range- challenged on a multi-day camping trip, the conclusion was telling – 'once e-bikes become lighter and the range increases – which is happening – they will soon replace traditional pedal power in any situation.'
Look Who Got an eBike!
Imagine being a well-established local bike shop and deciding, after some agonising over the pros and cons, you are going to have a go at selling these e-bike things.
This is what happened to Broken Spoke in Santa Fe – so far so unremarkable. But their first e-bike sale was made to acting legend, 88 year old Gene Hackman!
Instant and free publicity doesn't get much bigger than that…
eBike Share
Uber Gets into eBike Share System
Uber is working with JUMP bike share in San Francisco to enable Uber customers to reserve a JUMP eBike through the Uber smartphone app.
From Uber "Having a greater variety of transportation modes at your fingertips helps make it increasingly easy to live life without a car. We're particularly excited about bikes because they can provide a convenient, environmentally friendly ride even in dense cities where space is limited and roads can be congested. While it's just one small step, pilots like Uber Bike by JUMP can add up to major progress, and we can't wait to see how it goes."
We rented an electric bike from Uber and took it for a spin from CNBC.
New England's First E-bike Share System due this Summer
The Brown Daily Herald has reported that the city of Providence, Rhode Island has partnered with Jump to introduce 400 e-bikes in a share scheme across the city, to be rolled out summer 2018.
The article also states 'Each e-bike will have a pedal assist motor, allowing them to reach speeds of up to 20 miles per hour… Equipped with U-locks, e-bikes will be able to be locked anywhere in the city, within certain boundaries.
The Brooklyn-based bike company has installed over 12,000 dockless bicycles in over 40 markets, including Washington, D.C. and Portland.
The bike-share program will rely on a monthly membership of $20 per month, including one hour free per day. However, the city will also offer discounted memberships of $20 a year for low-income households earning less than 80 percent of Providence's median income…
Providence residents will also be able to use a "pay as you go" rate of $2 for the first 30 minutes, and then on a per minute rate afterwards.'
E-bike Biz
Ohio Working on eBike Classifications
The state of Ohio is working on developing the regulation and classification of eBikes that is similar to the California eBike law. This law regulates eBike types and holds them to many of the same standards as normal bicycles. The bill passed the Ohio House 90-0.
Battle over Chinese Imports into the EU
This looks like a business story that will run and run; the European Union is investigating the possibility of sanctions against importers of Chinese e-bikes into the EU.
Anti-dumping and anti-subsidy complaints were originally filed by the European Bicycle Manufacturers Association (EBMA); in short they argue that Chinese models have an unfair advantage over models made in the EU (or elsewhere) as they state-subsidised and also designed to force other e-bike manufacturers out of business by ensuring they cannot compete with Chinese models on price – so-called 'dumping'.
Others such as LEVA (the Light Electric Vehicle Association) argue that any move to impose tariffs or other restrictions on Chinese made e-bikes would have the opposite effects to those argued by EBMA, namely restrictions would effectively lead to less competition and less choice for consumers.
The latest consequence of this ongoing controversy is the announcement by Decathlon that they will move their e-bike production from China to Europe by 2019.
E-bikes To Overtake Conventional Bikes?
A couple of stories from Bike Europe recently seemed to suggest that e-bikes may, in the not too distant future, overtake conventional bikes in terms of the income they generate for the Taiwanese bike industry whilst over in Europe the actual number of e-bikes manufactured there may reach parity with regular bikes at some point over the next few years.
Bike manufacture has traditionally been a major part of Taiwan's economy but recently their industry has seen a dramatic decrease in the export demand for regular (non-electric) bikes and bike products. To give just one stat amongst many that demonstrate the decline, Taiwan's bicycle export dropped by 21.5% from 2,508,434 units in 2016 to 1,969,558 bicycles in 2017.
As this article explains, the Taiwanese bike industry is now looking to e-bike export to make up the shortfall in lost revenue.
The article also reports that 'The local (Taiwanese) e-bike industry has gained a foothold in the mid to high-end of the market, contrary to the Chinese exports which continue to linger at the low to mid-end of the market.' If current trends continue, Bike EU says, e-bike production in Taiwan 'will overtake the importance of the bicycle production within the next five years.'
For some background on the importance of the bicycle industry to Taiwan check out this interesting article from Momentum Mag.
Currently only around 1.2 million e-bikes are actually manufactured in Europe as against the 11 to 12 million regular bikes that are made there annually.
This article suggests that big imbalance could change quite quickly if the e-bike growth of major players like Dutch Gazelle and the Accell Group continue to increase their e-bike sales at the current rate.
It makes a prediction that 'in about five years more e-bikes than conventional bicycles will be produced in Europe….. underlined by a recent statement from Bosch eBike Systems CEO Claus Fleischer who said that eventually e-bikes will account for 65% of all bicycle sales.'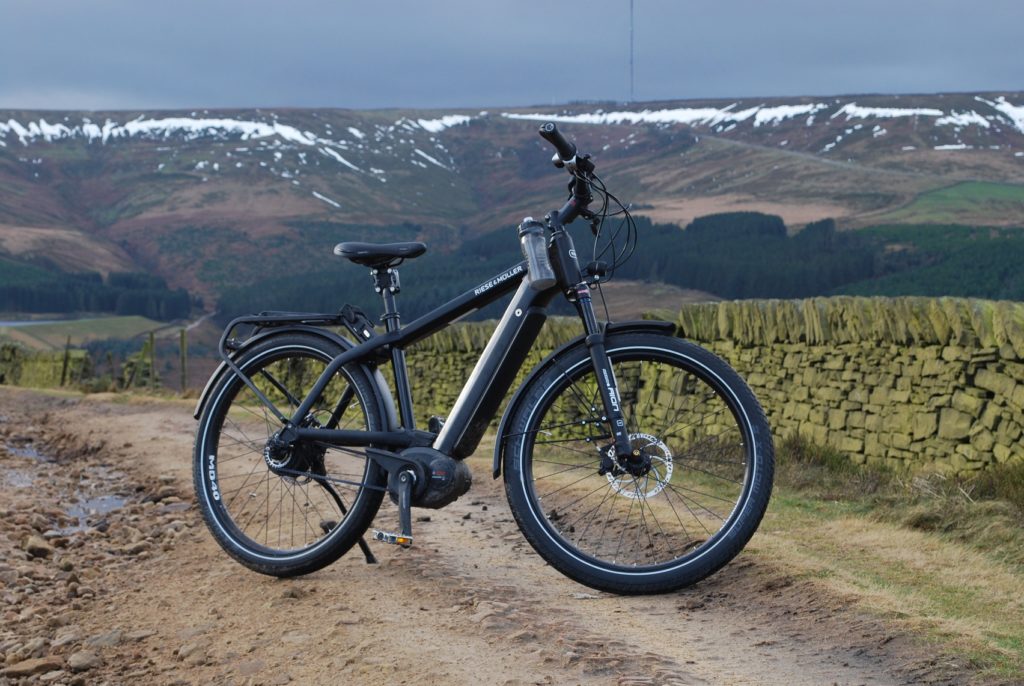 This week I've still been testing the impressive Riese & Muller New Charger across some wintry and challenging Pennine scenery in the north of the UK. Stay tuned for a full ride report…
Stay tuned for more e-bike news and reviews and keep on riding.
-Richard
P.S. Don't forget to join the Electric Bike Report community for updates from the electric bike world, plus ebike riding and maintenance tips.
Reader Interactions