eBike News: Superbowl eBikes, Colnago eBikes, New Pedego, Titanium eFolder, PODBIKE, & More! [VIDEOS]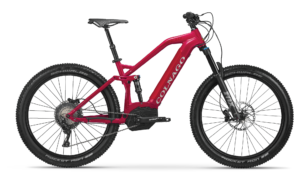 In this week's eBike news roundup:
Superbowl eBike Share
Colnago eMTBs & eCommuters
Pedego's New Mid Drive
The Remarkable Looking PODBIKE
Light Titanium E-folder
San Francisco by eBike
Bike to Car Communications
Flexihub Diagnostics
Handmade Bike Show
eBiking Canberra
And Much More!
New E-bikes and E-bike Systems
Colnago Follows Other Italian Road Bike Makers into E-bikes
Once upon a time Italian road bikes were the pinnacle of the bike world and any association by manufacturers of these premium bikes for fitness enthusiasts and serious racers with e-bikes would have been laughable. Typical Colnago customers were more likely to aspire to win the Tour de France (in their dreams at any rate) than to ever contemplate adding electric power to their bikes.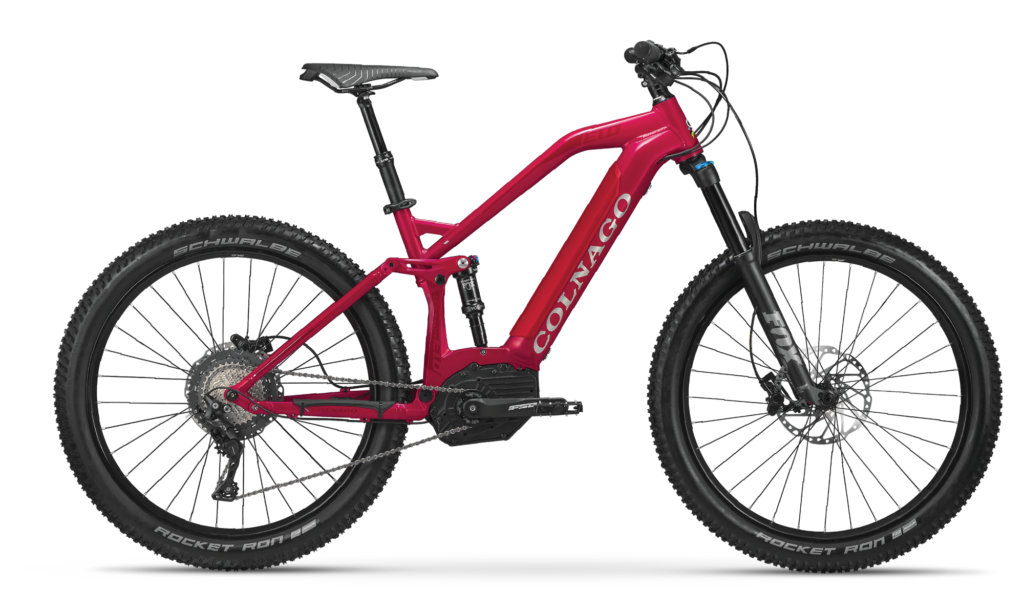 But recent times have seen a cascade of road bike firms venturing into the e-bike world and Colnago are the latest. Unlike Pinarello and Bianchi though, Colnago haven't included an e-road bike in the range – for now anyhow.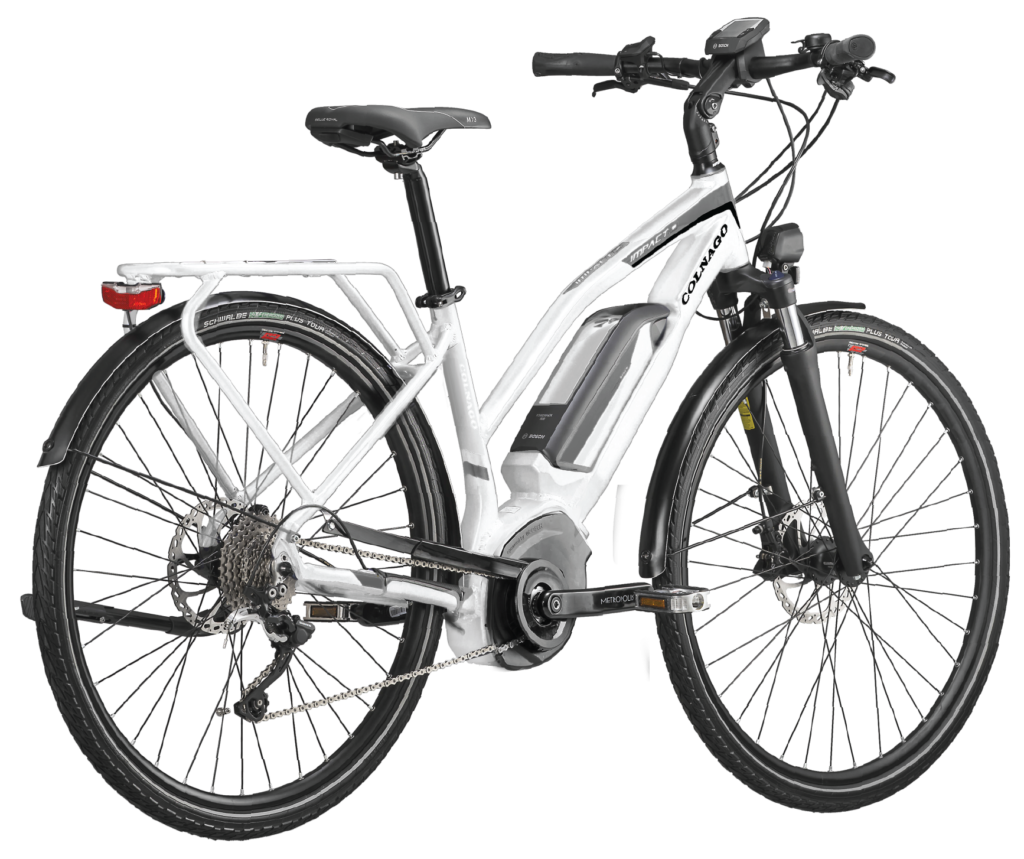 Colnago's seven bike range is divided between E-mtbs (including a full-suspension model and four hardtails, all Bosch powered) and two city bikes with pannier racks built into the frames, one featuring a Bosch Performance line motor and the other a Bosch Active Line Cruise.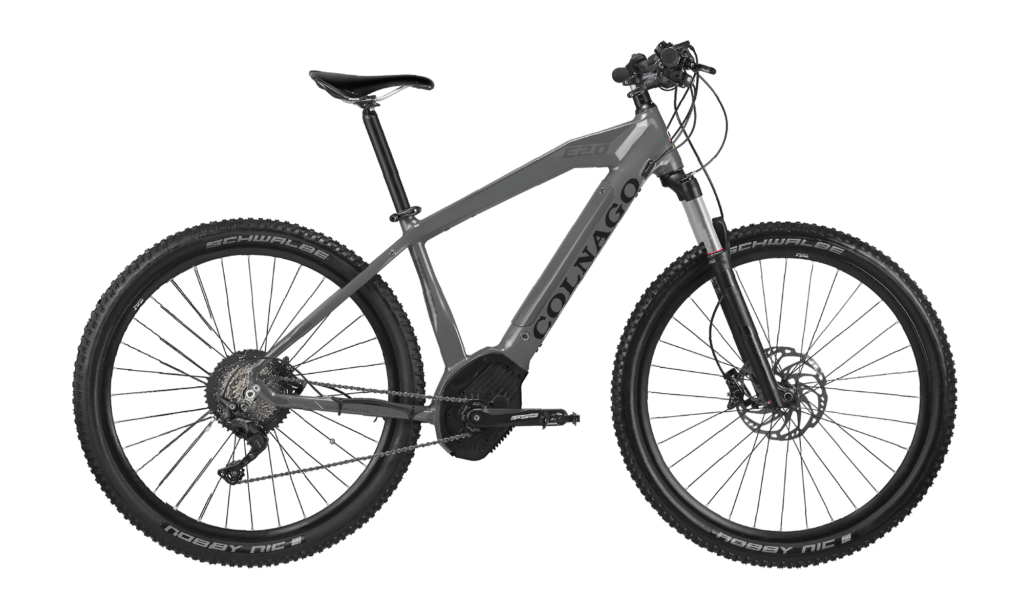 Pedego Launches New MidDrive
Pedego Electric Bikes have announced their new City Commuter Mid-Drive electric bike, specced with a 48-volt, 500-watt, mid-drive.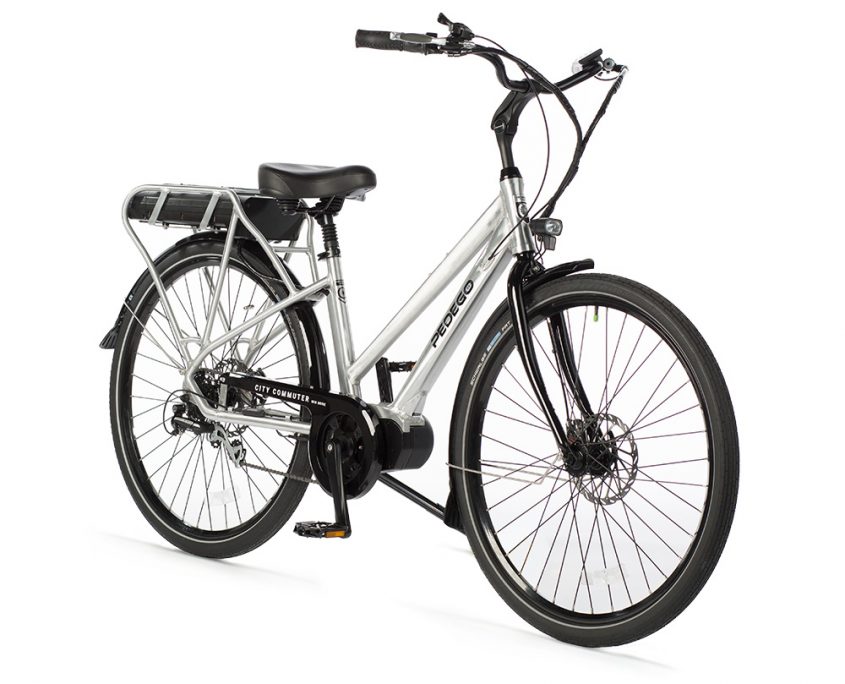 It features both pedal assist and a twist-and-go throttle. Priced from $2,995, it is available in classic or step-thru frames in 28- or 26-inch wheel sizes.
Pedego have also announced their new City Commuter Black Edition; also a 48-volt, 500-watt model but with a hub motor.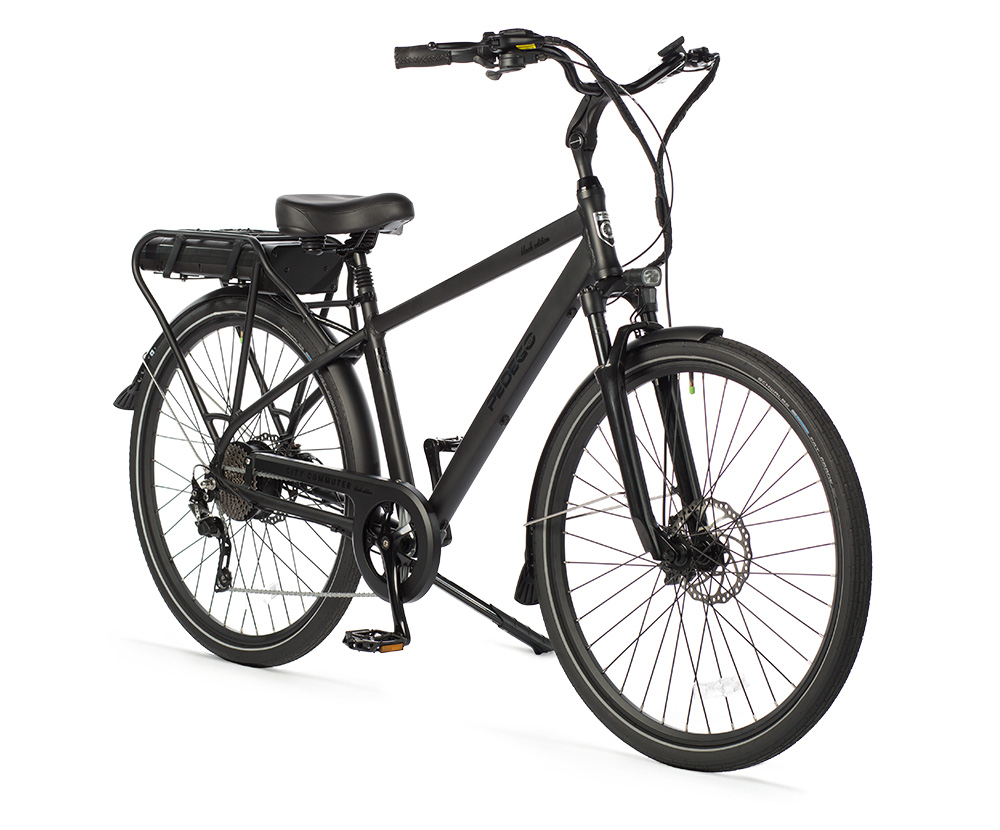 It features both pedal assist and a twist-and-go throttle plus a deluxe 10-speed drive train, hydraulic brakes and air shock front suspension. Priced from $3,795, it available in classic or step-thru frames in 28- or 26-inch wheel sizes.
Seattle Cycles Launches 29.75 Pound eFolder
Last week we previewed some of the developments at the Consumer Electronics show in Las Vegas.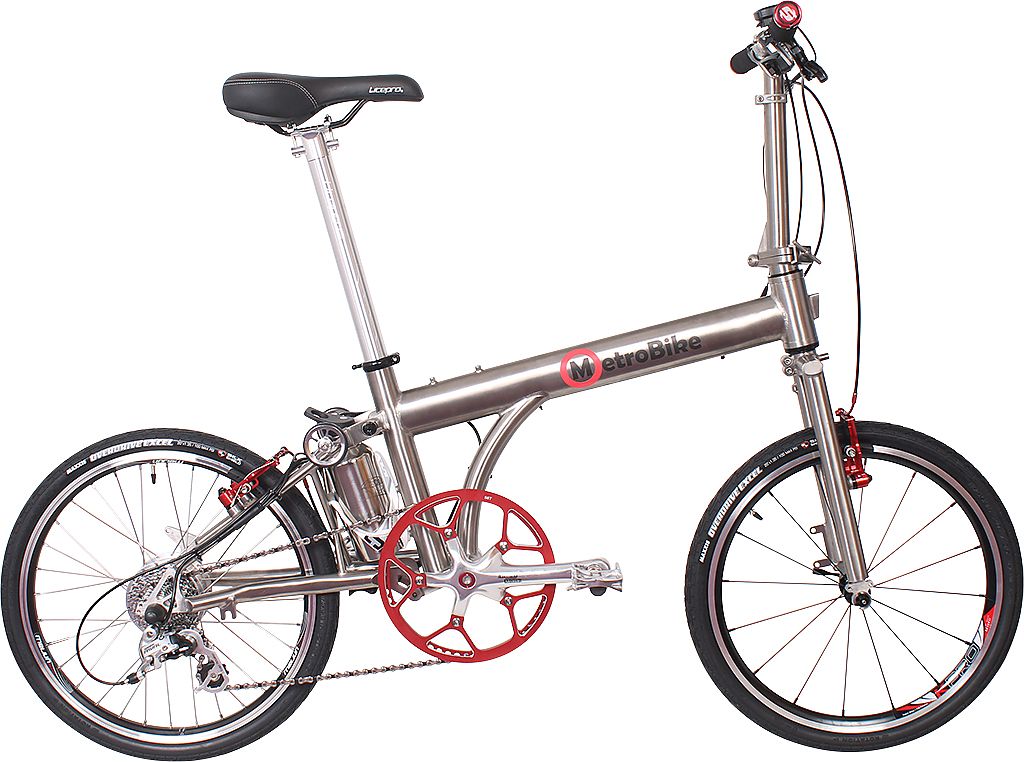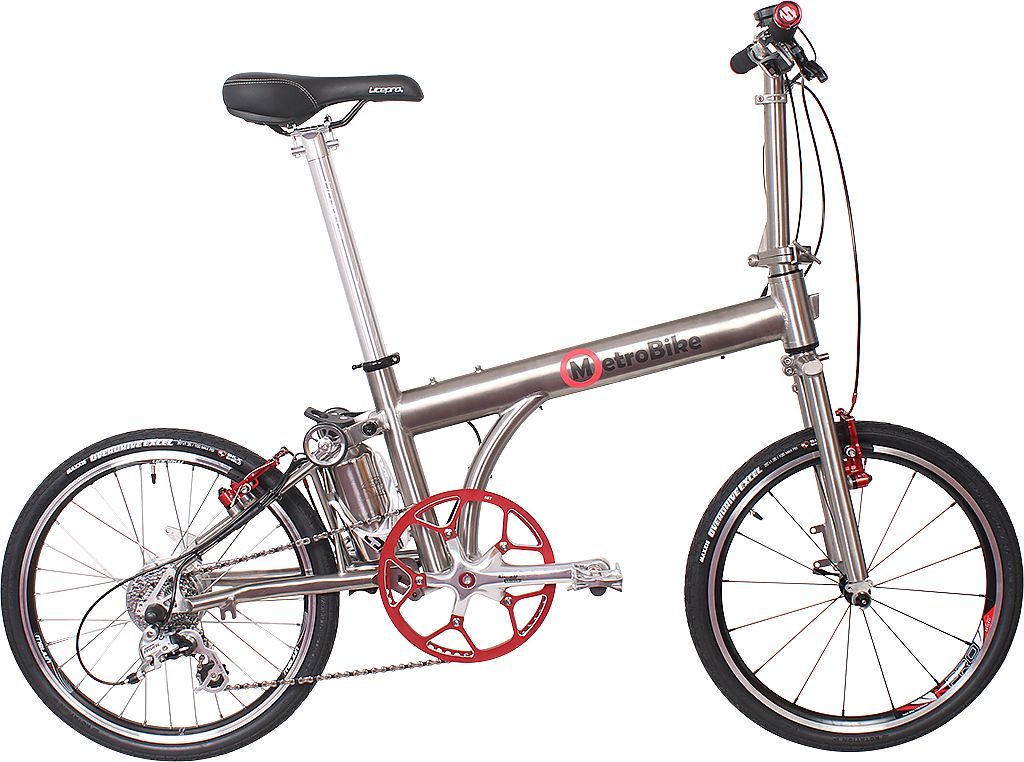 We can now reveal, courtesy of BRAIN, that Seattle Cycles have plans for a 29.75 pound/13.5kg electric assist folder which was debuted at CES.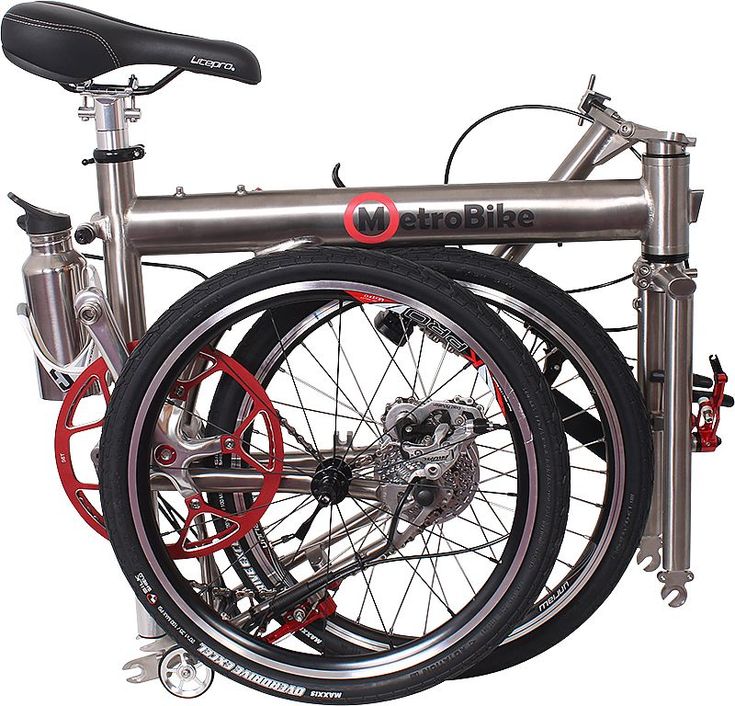 Seattle Cycles already produces a range of three titanium-framed folders and they are looking to crowdfund an electric version. Their electric assist Metro model will come in aluminium and titanium options and offers a range of battery sizes.
PODBIKE Aims to Take Velomobiles to the Next Level
PODBIKE aims to launch a futuristic looking velomobile in Norway in late 2018 or early 2019.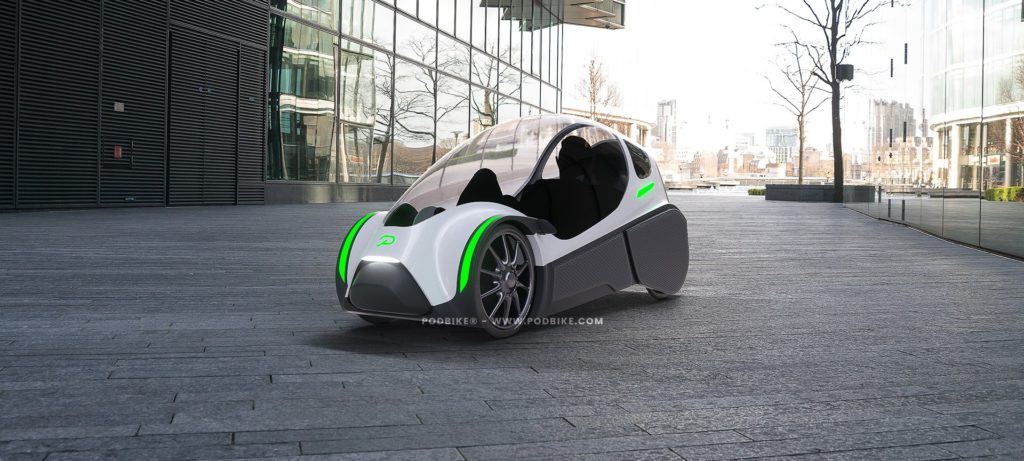 It claims to reach a new level in practicality and usability for a velomobile which, despite many launches and looking like a great idea on paper, are still an extremely rare sight in most countries.
Unusual tech includes a hub motor in each of the rear wheels and pedaling acts as a generator for the batteries and motors rather than simply activating the power in them. In other words a so-called series hybrid. PODBIKE even forsees its own solar-panelled parking and charging pod.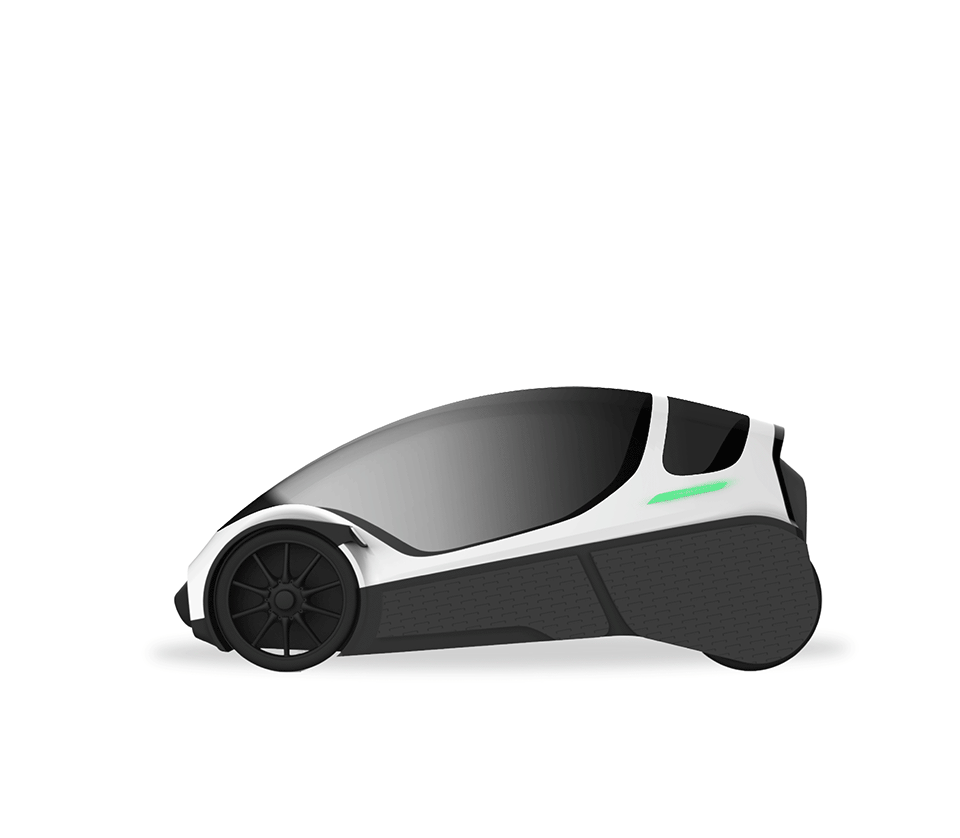 Other interesting features allow the chassis to cantilever up when the hood is raised to make it easy to get in and out of, and the ability to tip on its rear end for easy storage.
It will be built to EU pedelec spec of a max 25kmh assisted speed and so (subject to local laws) will be allowed in bike lanes and classed as a regular bike…despite having four wheels! Sadly under US federal law e-bikes can only have a maximum of three wheels.
PODBIKE current estimated price is around €4600 or US$6140.
E-bike Tech
Trek and Tome Look to a Future Where Bikes and Cars Speak to Each Other
BRAIN also reports that Trek Bicycle and Tome Software were exhibiting a system at CES described as 'a new artificial intelligence-driven bicycle-to-vehicle communication system.'
Clearly this is looking to what seems to be a rather distant future, but one that is attracting competition from all quarters, with Ford also announcing at CES a vehicle comms system called C-V2X.
But do we really want a future where larger vehicles figure so much and need all this complicated technology? This interesting article by Treehugger's Lloyd Alter suggests that the dockless e-bike share and the humble old bike perhaps hold much greater potential.
Flexihub for Remote E-bike Diagnostics
Flexihub is new software that allows a dealer or service centre to remotely access a customers e-bike and diagnose problems or update the bike's firmware or fix bugs.
This remote connection software looks to have many potential advantages including quicker service for the customer and less risk of damage as it will avoid transit of the e-bike in some cases.
Bike-Share and Infrastructure
Superbowl eBike Share
The Superbowl is going to be very busy with millions of people expected to crowd downtown Minneapolis and that means getting around by car will be difficult.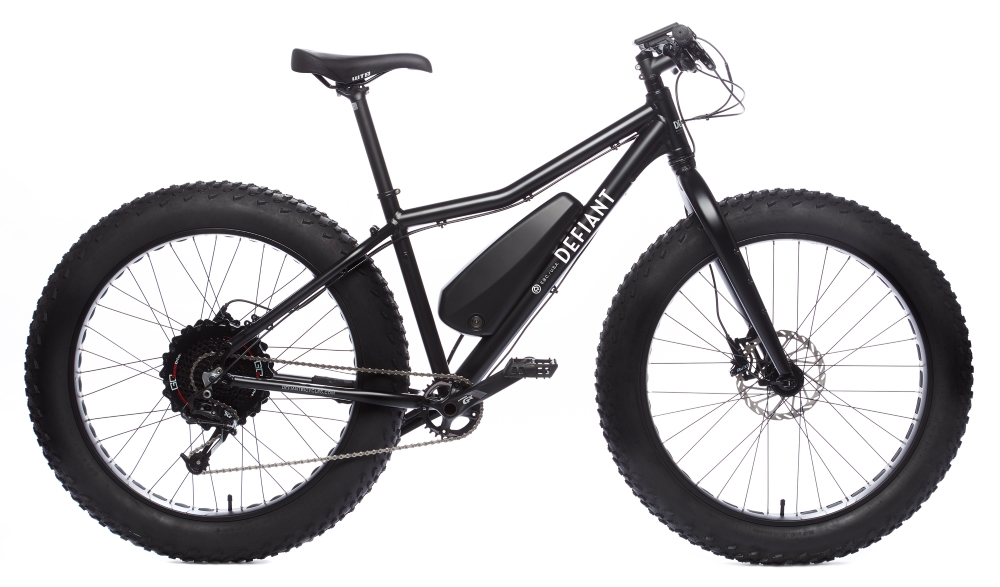 Local eFat bike company Defiant has partnered with Koloni Share to create an eBike share system for the big event.
The Economics Behind Dockless Bikes
If you have ever wondered what financial mechanics lies behind the massive growth in dockless bikes this article from the UK's Economist explains it all clearly.
In short, with market leaders Mobike and Ofo still losing money it seems the venture capitalists behind the firms are banking on more and more competitors going out of business (as happened to China's third largest bike share company Bluegogo) and being able to cash in on the data captured from users.
That data crucially not only lets the dockless companies see who you are, but, also where you go and where you spend your money…
Elsewhere on EBR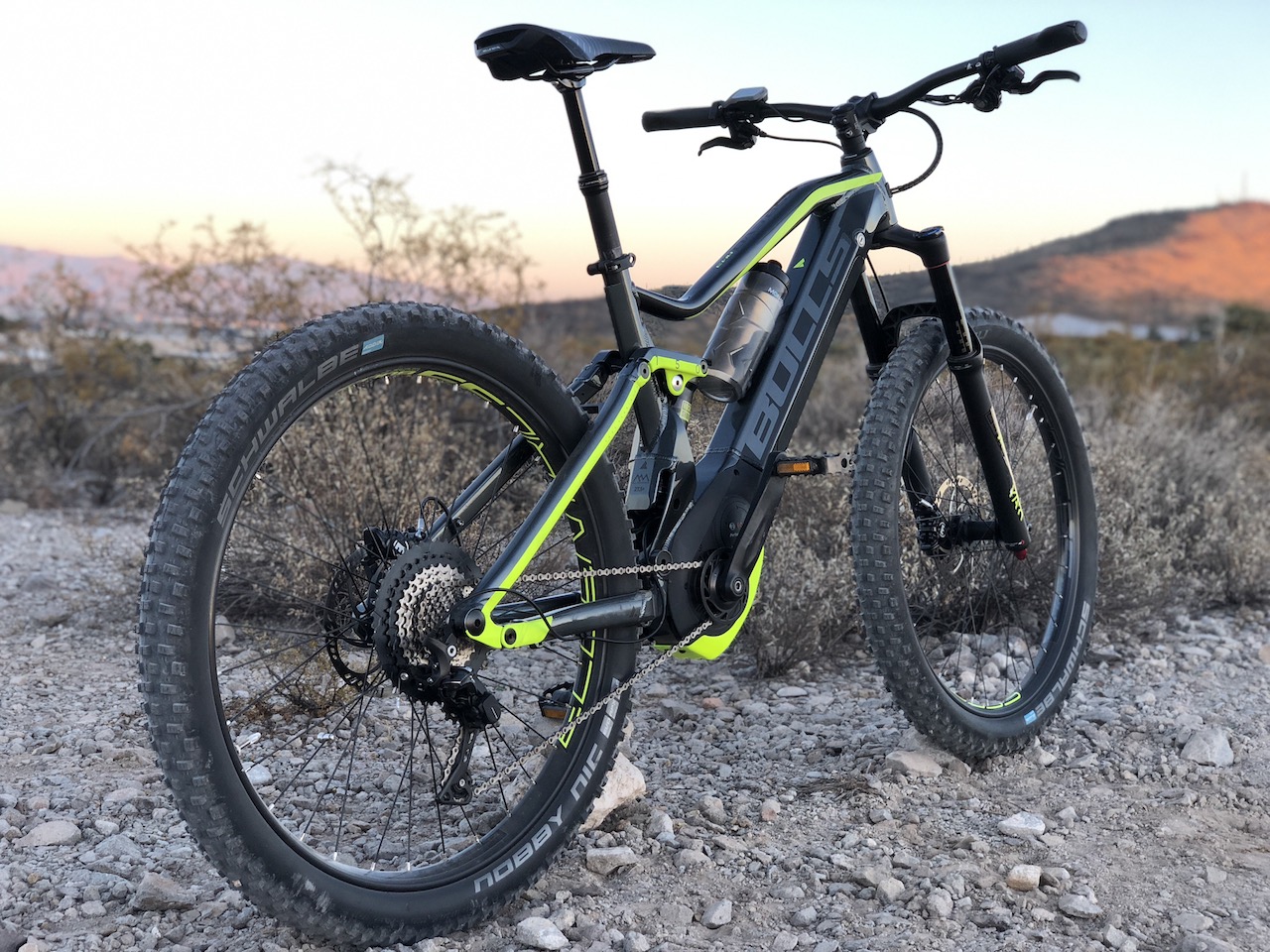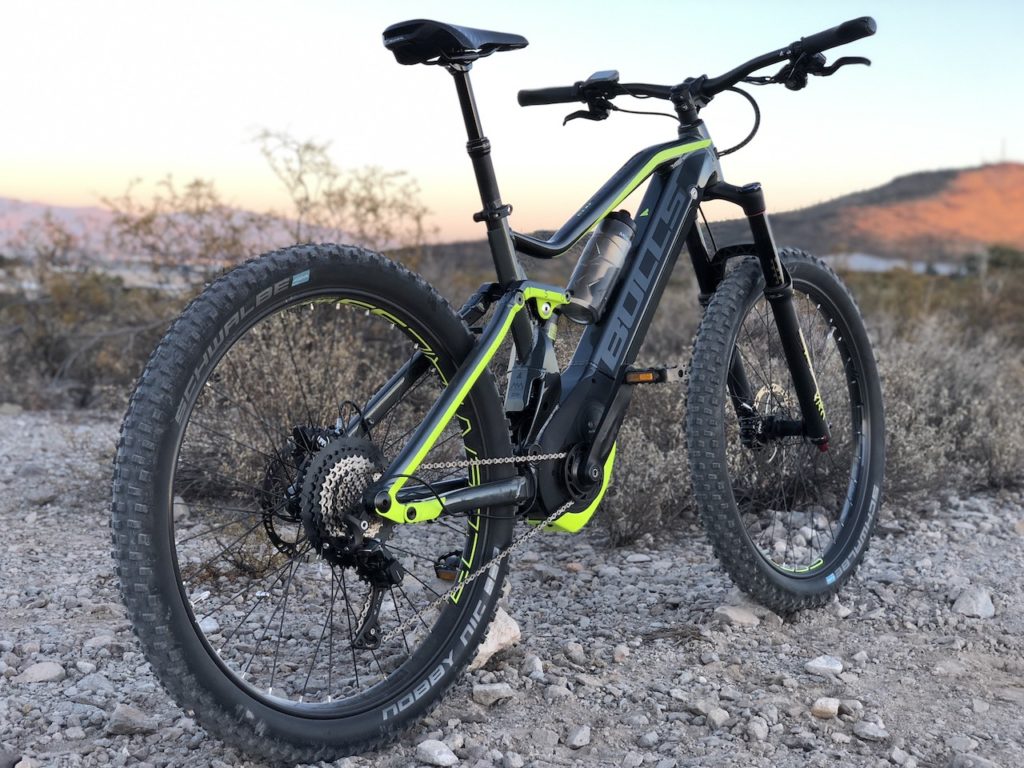 We take a first look at the very capable looking BULLS SIX50 EVO AM3 e-mtb with it's frame integrated 500Wh Bosch PowerTube battery pack – one of the first on the US market for 2018.
There's been a great variety of recent articles on EBR. We have looked at why batteries aren't swappable – in other words why there aren't any really successful schemes out there that have full batteries readily available to swap for your empty one when you are on the go and don't have time to recharge. Such a scheme could be delivered through a city-wide network of exchange points (for example via specially built dispensers or convenience stores). It also looks at the wider issues of why the e-bike industry doesn't standardize batteries between manufacturers.
Get Inspired
San Francisco by eBike
This is a good article and guide to enjoying some of the best sites, scenes, food, and drinks in San Francisco. And of course by electric bike!
Handmade Bicycles
NAHBS stands for North American Handmade Bicycle Show and it is being held at the Connecticut Convention Center Feb 16-18.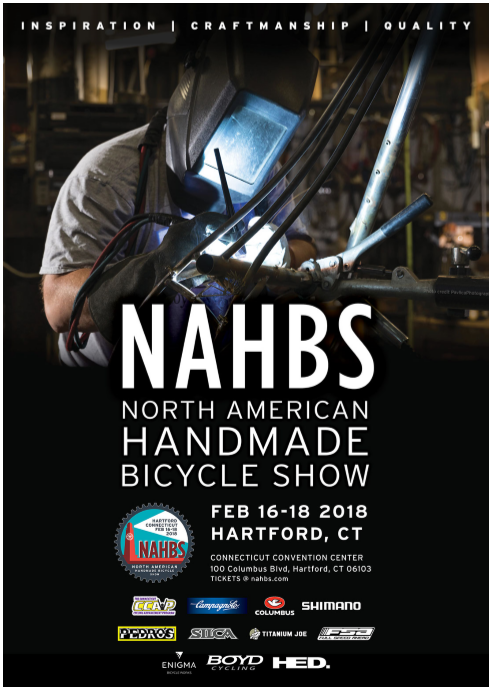 If you have even a passing interest in manual skill then this should be fascinating as there will be plenty on show…
E-Bike Hire in Canberra
Austalian capital Canberra is known for its green spaces and now they can easily be explored by e-bike thanks to a new venture, Canberra Urban Adventures. There are guided tours and hire only services available and residents and visitors alike are welcome.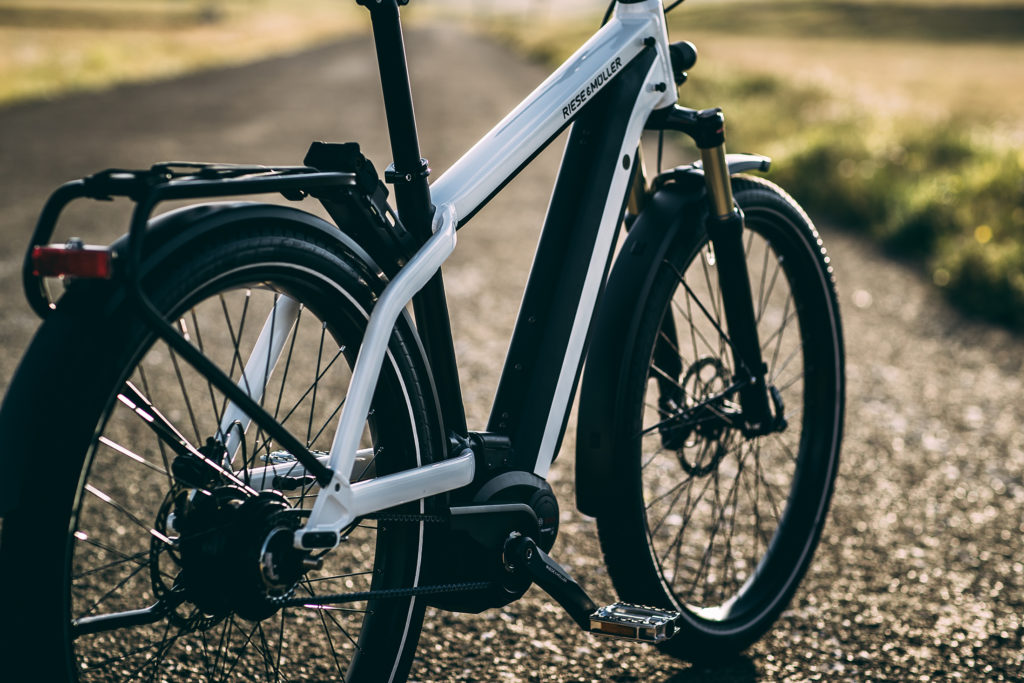 This week I've just taken delivery of the interesting looking Riese & Muller New Charger. It features belt drive and Nuvinci continuously variable gears, but most exciting of all it looks to be able to tackle some off-road conditions and road riding in equal measure whilst loaded with as much touring gear as you want. Watch out for a ride report here on EBR soon.
Stay tuned for more e-bike news and reviews and keep on riding.
-Richard
P.S. Don't forget to join the Electric Bike Report community for updates from the electric bike world, plus ebike riding and maintenance tips.
Reader Interactions