eBike News: Shaft Drive eBike, Cannondale eMTBs, e-JOE eFolders, eMTB Trail Access, & More! [VIDEOS]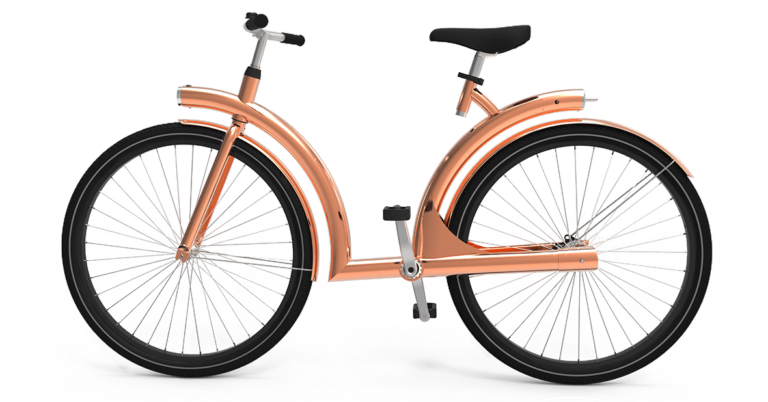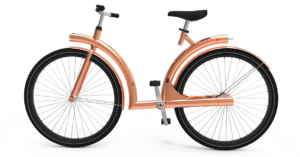 In this week's eBike news roundup:
ByAr Shaft Drive eBike
New Cannondale eMTB Line
eFolders From e-JOE
eMTB Helps Paralyzed Rider Recovery
Indian eBike Scene Looking Up
eMTB Trail Access in Tahoe
New Battery Safety
Uber Offers Membership
And Much More!
New eBikes & eBike Systems
ByAr's Unique Design Aims for Luxury and Comfort
E-bikes are massively popular in the Netherlands so it's perhaps not surprising to see this all-new design from Dutch firm ByAr which boasts both electric and non-electric versions, the Volta and the Naked respectively.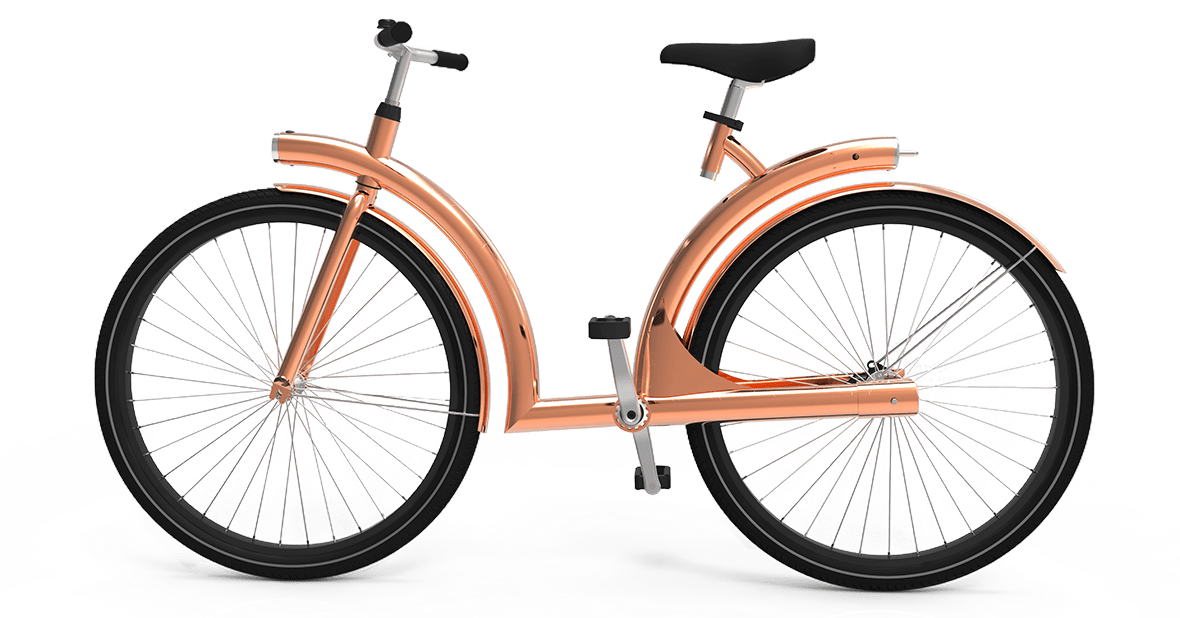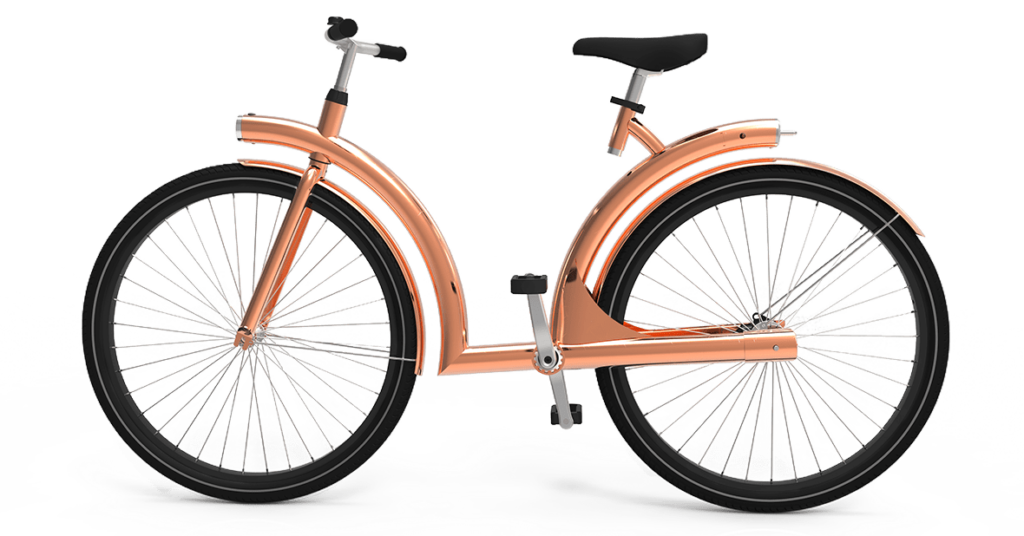 Above is the non-electric Naked model.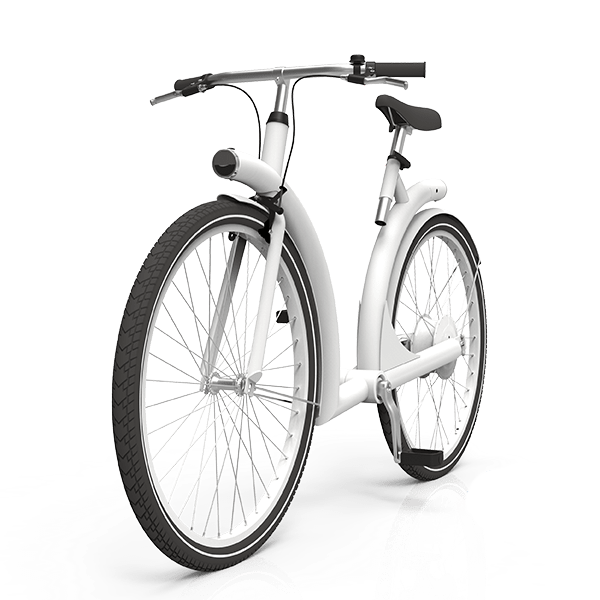 Precise technical details on the Volta are a bit scarce but it sounds interesting with the website blurb telling us 'The Volta has a unique and extremely advanced pedal support that is completely concealed in the rear wheel. No batteries under the luggage rack…… The engine is barely visible and audible. Not many people will notice that you ride with support. You can set up the motor with an application on your phone.'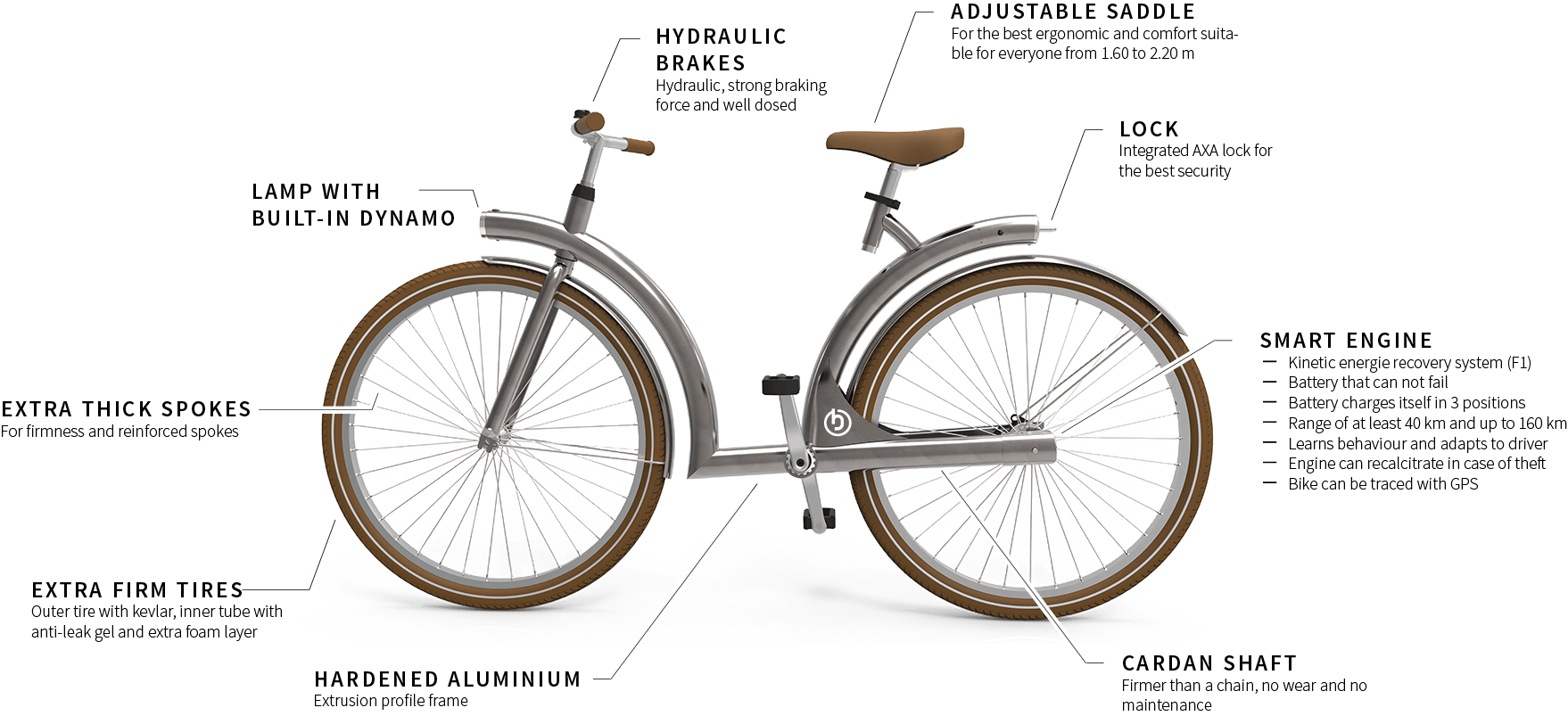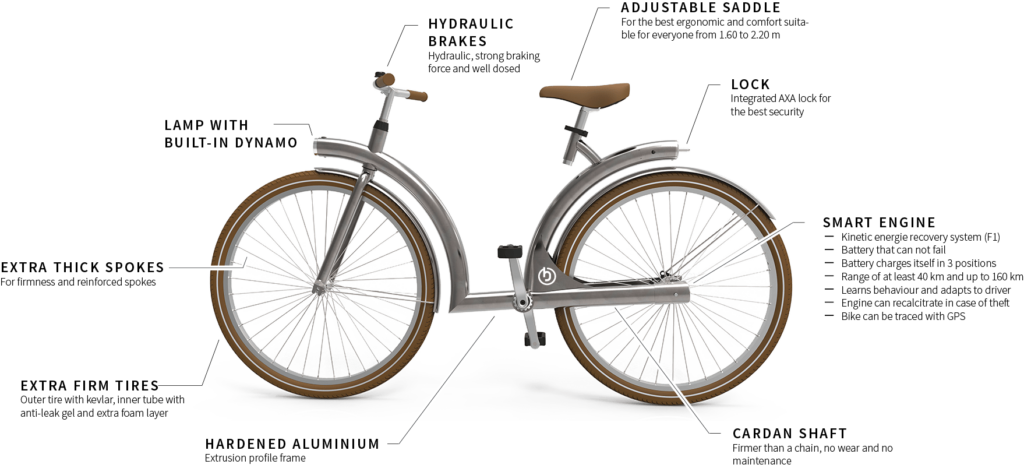 Intriguing is this part of ByAr's description of the assist system; 'Furthermore, the engine has three positions that support selectively, when accelerating, cycling against the wind and when ascending a mountain or hill.' It looks like the Volta uses the Zehus Bike+ all-in-one hub motor/battery system.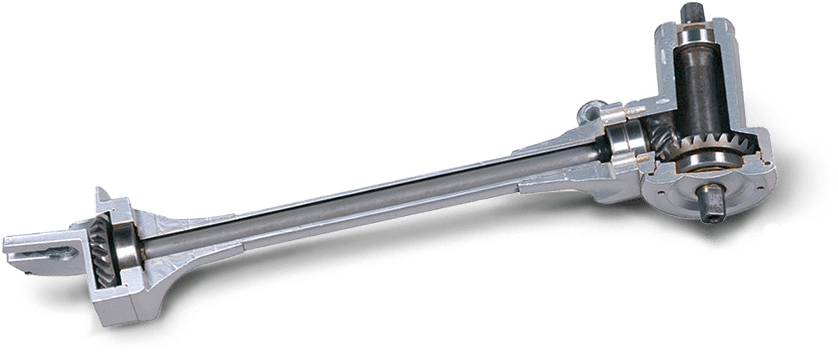 It's clearly meant to be low maintenance with a shaft drive and tyres that boast kevlar, foam and inner tube gel and lights apparently powered by a dynamo. There are optional carrying baskets and locks that look to integrate neatly into the unique frame.
The Naked is priced at 1850 euros and the Volta at 3500 euros.
New Cannondale Moterra & Habit Neo eMTBs
Cannondale has announced a redesigned Moterra as well as revamped Habit Neo e-mtbs.
Both bikes use the new Bosch Performance Line CX motors that claim to be 50% smaller and 25% lighter than their predecessor and also feature a new chainring arrangement.
The frames are now carbon and not aluminium and the battery, now fully integrated into the frame, increased in size to 625Wh.
Availability is slated for fall 2019 and pricing is $5,500 to $7,000 (£3,999.99 to £6999.99) for the Habit Neo models and $6000 to $9000 (£4,499.99 to £6,999.99) for the Moterra models.
2020 e-JOE EPIK Swan & EPIK Carbon
e-JOE Bike has announced two new electric folding bicycles, EPIK Swan and EPIK Carbon which are now available in North America either online at ejoebike.net or at participating dealers.
A brand new model, the EPIK Swan combines a step-through folding frame with two available motor configurations (350 or 500 watt Bafang hub motors) and a Shimano TX 7-speed drivetrain that is ideal for recreational and commuting cycling.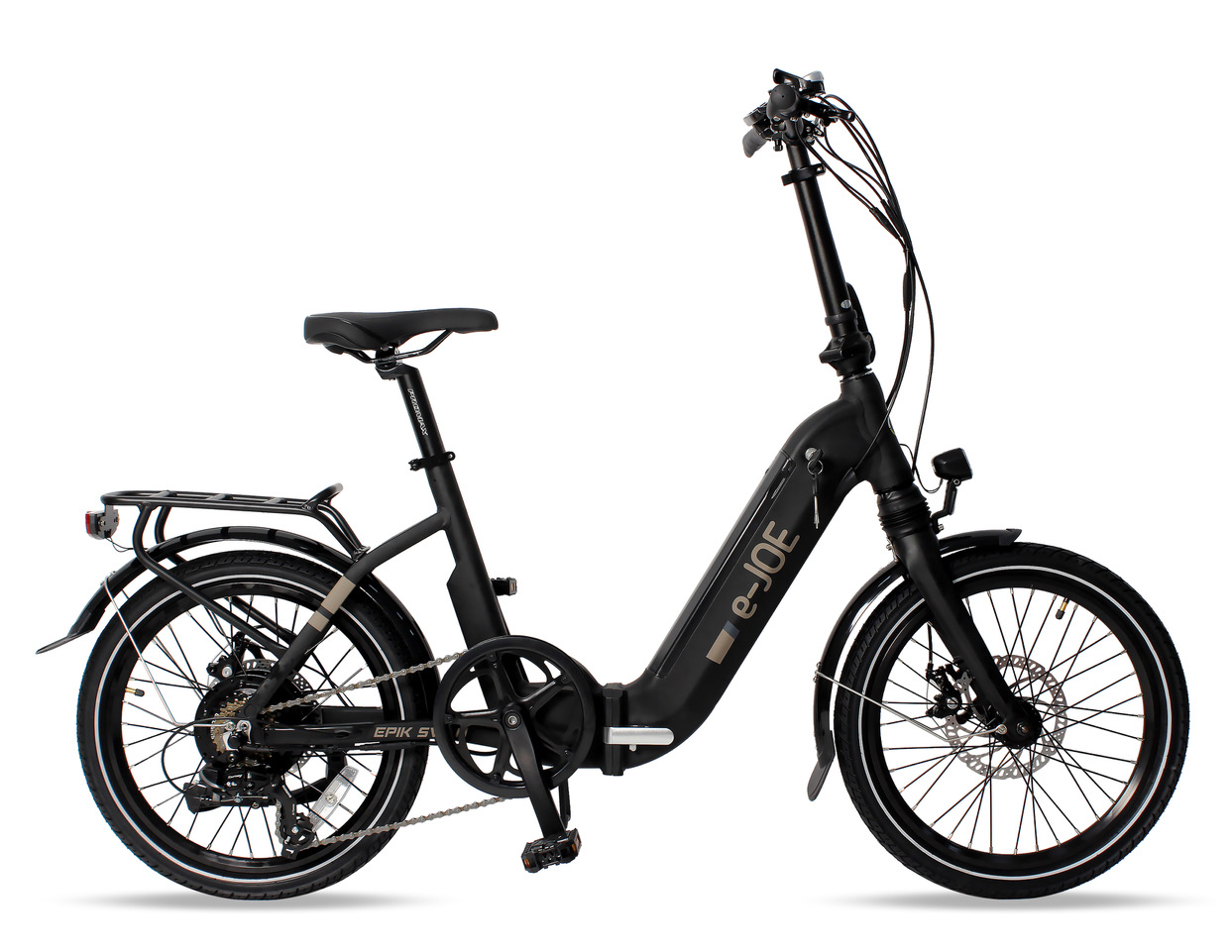 There is a frame-integrated 528Wh battery, 5 pedal assist modes along with a thumb throttle control as well as Tektro front and rear disc brakes.
The bikes weigh 45-50 pounds / circa 20.5 to 22.5 kg (depending on model) and folds to 30.7 x 18.9 x 27.5 inches.
The EPIK Swan SV500 is priced at $1,699 and the EPIK Swan XV350 is priced at $1,499.

The EPIK Carbon most notably features magnesium alloy wheels and a 500-watt Bafang hub motor. There's a 7-speed Shimano Tourney drivetrain and a frame-integrated 504Wh battery.
Many other specs are shared with the Swan model. The bike weighs 56 pounds (around 25.5kg) and folds to 40×16.5×31.5 inches. It is priced at $1,599.
Get Inspire

E-bikes Help Paralyzed Rider – It's a 'Tool for Freedom'
'Just three years ago this ride was impossible. To ever walk again without crutches, improbable. At one point, to ever take a piss again without assistance from a medical device, questionable. To see him pop his front wheel up to splash over puddles, you would never know that three years ago the rider was given a 5 percent chance of ever feeling anything below his waist. Or that when he gets off his bike, he still can't walk more than 10 or 15 feet without a cane' says this article of Paul Basagoitia, a top stunt bike rider who suffered catastrophic injuries after a huge fall.
Check out the video tosee Paul's amazing recovery with the help of e-bikes:
Indian Teen Builds Own E-bike from Scratch
You can read here about how Indian teenager Karthik, from the Indian state of Kerala, didn't want to ask his parents for money to buy an e-bike so he built his own.
This involved purchasing a second hand bike cheaply then with the help of his physics teacher he added a 250W motor, lead acid battery and voltage booster chip to come up with his design which will now cover a distance of 10km minimum.
If this BBC report is anything to go by then Karthik may have a bright future in the electric transport industry.
After scaling back extremely ambitious plans for electric cars, the focus is now on replacing motor power in two and three wheeled vehicles with electric power.
'The new proposal is to have only electric three-wheelers operating in the country by 2023, and only electric two-wheelers by 2025' the report states.
It also notes India has a long way to go to catch up with China; 'China is the world's largest electric vehicle market. It has the world's largest network of charging stations for such vehicles and is also the world's largest manufacturer of batteries.'
eMTB Trail Access
Encouraging news is reported in Singletracks – 'In counties, districts, and areas across the country, land managers are giving eMTBs the green light, based on their own research and evidence that they do not pose a threat to the environment or a trail's sustainability and are appropriate for specific trails.'
The statement has been prompted by Tahoe National Forest 'clarifying' its rules – 'electric mountain bikers now have a recommended list of trails to ride within the Tahoe National Forest as of last month.
A PDF on the website dated June 24, 2019 lists 32 trails on five different networks that are now eMTB-accessible, ranging in both difficulty and terrain' the article states.
These are open to Class 1 e-bikes (pedal assist only limited to 20mph electric assist).
Battery Tech
Battery Fire Safety Shows Promising Development
Bike Europe reports 'Researchers of the Chicago College of Engineering (University of Illinois) have discovered a method which greatly improves the fire safety of Lithium-Ion batteries. This is good news for all sectors of the e-mobility industry, where fire safety is a major concern. As even Tesla is reportedly experimenting with this new method implementation chances increase.'
eBike & eMicromobility Biz
Uber Bundles Transport Services with Its Other Services
Uber looks like it is seeking to encourage use of its e-bike and e-kickscooter sharing services by bundling them with other services such as meal delivery and offering discounts in the process.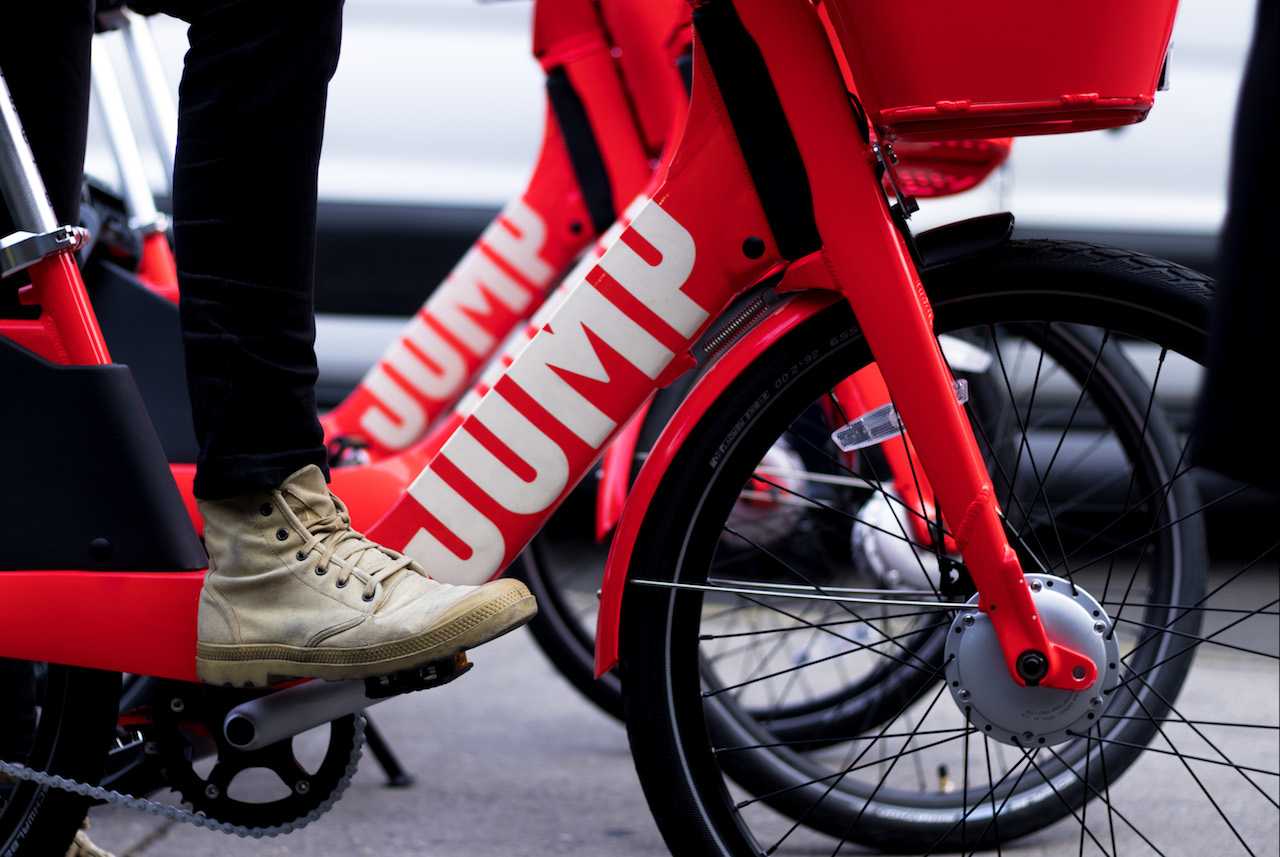 CBS News reports that 'Uber is piloting a new subscription that bundles its ride-sharing, meal delivery, scooter and bike offerings – creating a hub to encourage passengers to use all of its consumer services.'
The monthly membership is being tested in San Francisco and Chicago and costs $25 per month.
Perks include price protection from 'peak prices' and fixed discounts on every ride as well as free Jump electric bicycle and e-kickscooter rides.
The report does however cast a cloud over the whole future of ride sharing – at least one based on the Uber model – stating that by some measures the company was losing 58 cents on every ride earlier this year and that the company lost $1 billion on $3.1 billion in revenue during the first three months of 2019.
Organic Elf Struggles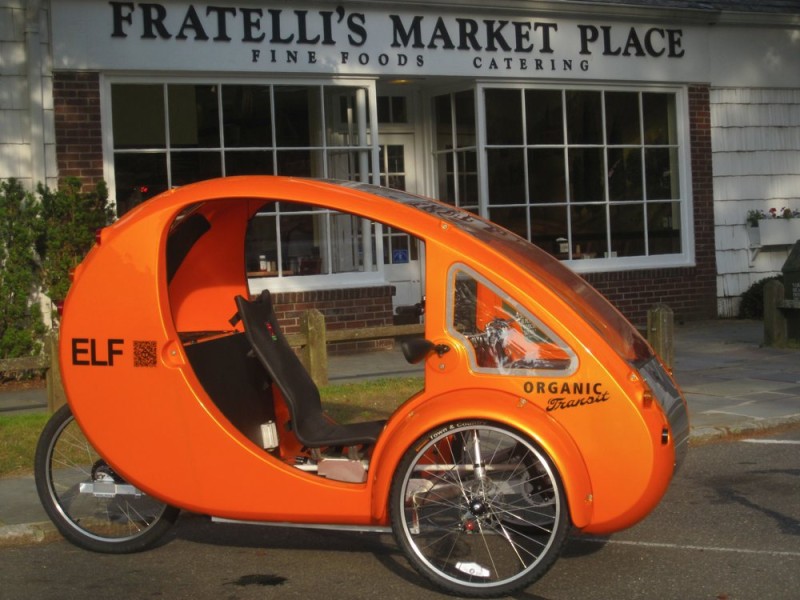 We have featured Organic Elf before. It is commonly described as a cross between an e-bike and a car (legally it's an e-bike).
Unfortunately News Observer reports that 'Organic Transit, maker of the ELF, filed for bankruptcy in June, but the mission isn't over yet' founder Rob Cotter said.
The company filed for bankruptcy because it ran out of time and money, he said. The company was meeting with investors but didn't secure them before money ran out.
Cotter said he is hearing from international companies and anticipating several investment offers.'
My Week on eBikes
This week I have started trialling a remarkable new design of tyre that blends pneumatic technology with virtually puncture proof super thick cellular rubber technology – they are Gecko Hybrid Tyres and you will soon be able to read a full test on them at EBR.
Stay tuned for more e-bike news and reviews and thanks for reading!
-Richard
P.S. Don't forget to join the Electric Bike Report community for updates from the electric bike world, plus ebike riding and maintenance tips!
Reader Interactions