eBike News: Sachs Mid Drive, Gocycle, Trail Work w/ eMTB, eBike Rebates, & More! [VIDEOS]
In this week's eBike news roundup:
New ZF Sachs Powerful Mid-drive
Gocycle Updates
Tern is Teasing Us
Logo FS10 w/ Fazua
Container Bike Parking
Birmingham's Cycle Superhighways
Trail Work with eMTBs
Quicab eTaxi
Electric Utility eBike Rebates
DHL Deliveries by Drone
And Much More!
New eBikes & eBike Systems
New Mid-drive from ZF Sachs
With the likes of Bosch, Shimano, Yamaha and Brose fighting it out in mid-drive motor market you might think other companies would hesitate to enter where there is so much competition.
Not so with ZF Sachs who launched details of a new powerful looking mid-drive at last year's Eurobike and by the time you read this should have motors rolling off the production line.
Despite the fact that this is a very competitive marketplace where global giant Bosch are market leaders, there is reason to think ZF may succeed.
As this Bike Europe article points out 'With the power of ZF, Sachs could turn into a serious competitor for the current leading supplier of e-bike systems, Bosch….(ZF is)…the 2nd biggest car component maker in Europe (after Bosch) and 3rd placed in the world (after Bosch and Continental) so the company can be regarded as having the capability to do just that. It's also one of the goals ZF has set for itself.'
Sachs is a name well known to German bike and motorbike enthusiasts due to their long manufacturing history of such products. In 2001 Sachs was sold to the huge German auto parts manufacturer ZF group.
Of course the proof of the motor will be out on the e-mtb trails over the coming months and years as ZF has chosen an e-mtb oriented motor with impressive claimed stats of 700W peak power and 110Nm torque that are sure to attract riders who want to test it out to the max….
ZF have given more detail 'The RS drive unit…is a 48-volt system capable of a peak power of 700Watt and 110 Nm. Q-factor is 178 mm and comes with 135mm ISIS thru axle. The system offers the possibility to equip the e-MTB with one or two chainrings whilst belt drives are also possible. The total weight of the RS drive unit stands at 3,500 grams.'
EBR will be on the trail of a test model as soon as production bikes are announced!
Gocycle Updates
British urban electric bike brand Gocycle have been in touch with a product update.
The brand new fast-folding Gocycle GX, capable of being folded and stowed in 10 seconds, is available to order now.
We have covered the bike before at EBR but recap details are an all-new hydroformed quick-fold aluminium frame housing a 300Wh battery with a claimed total bike weight of 17.8kg (39.2lbs). GoCycle say there has been 'Record demand for the GX with more pre-orders than any previous Gocycle at launch'.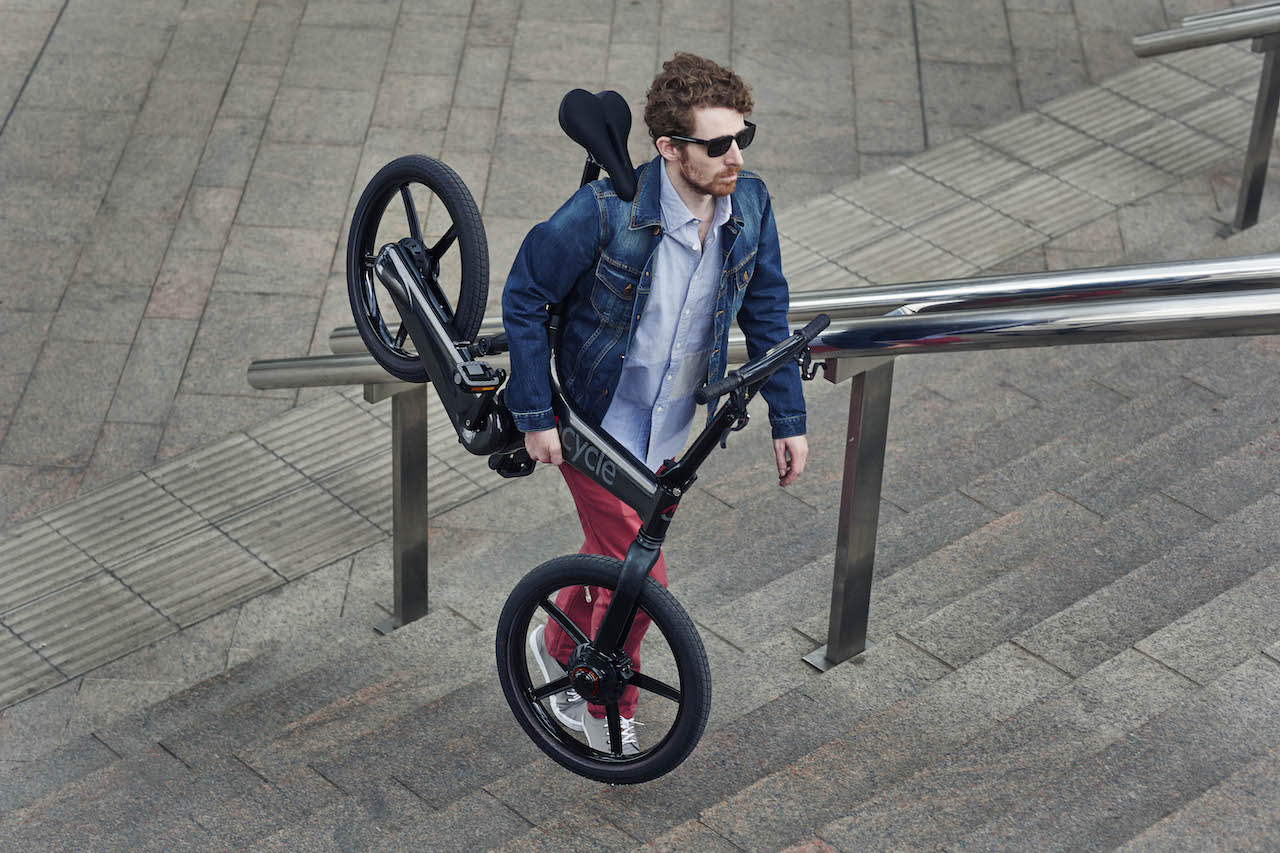 News on other models – the G3 gets 25% extra battery capacity 'enabling a range of up to 50 miles' and there will be an exclusive carbon variant of range-topping G3, the G3C, available in limited numbers and with a claimed weight of 14.9kg (32.8lbs).
Tern is Teasing Us
Tern is working on some thing new and they are teasing us with the following 3 videos. According to Tern this is "to give a glimpse of what Tern will be unveiling – think new technology, convenience, and practicality."
Sounds intriguing!
Elsewhere on EBR
Logo FS10 w/ Fazua Removable Motor & Battery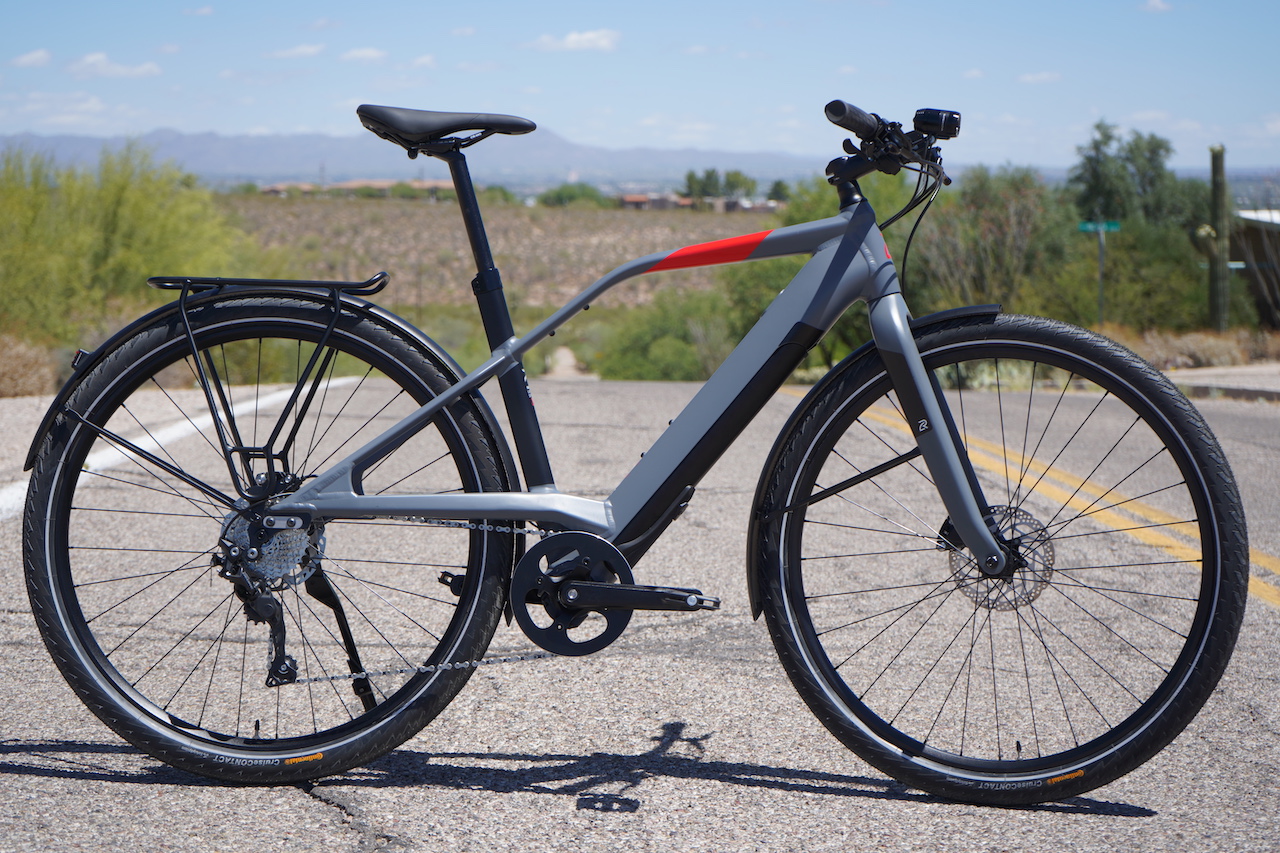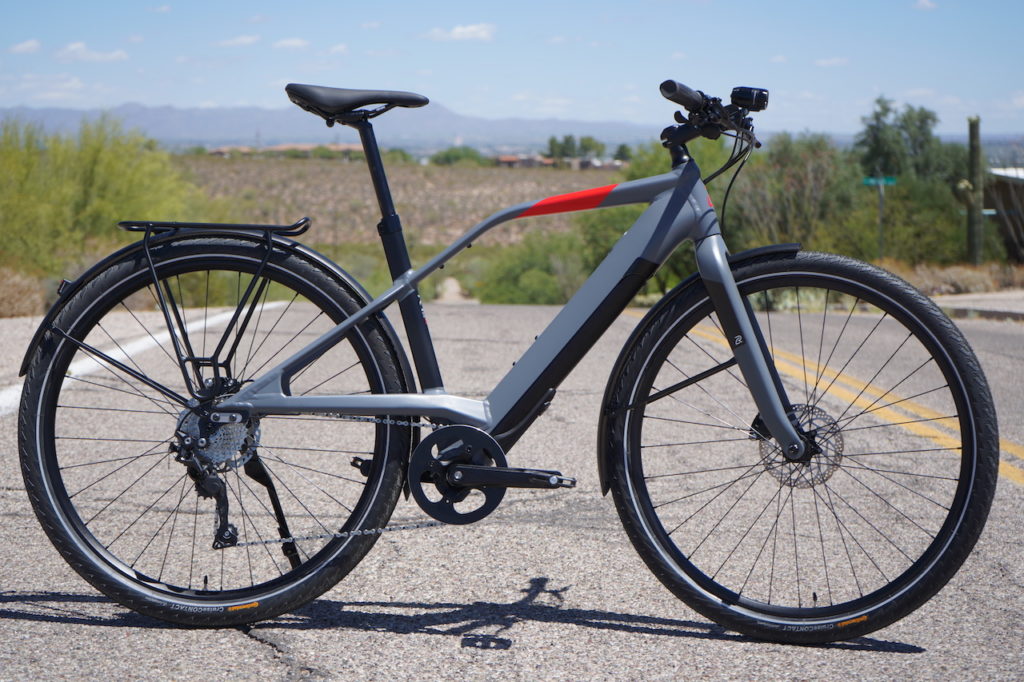 Logo are a Dutch firm that make two sleek looking e-bikes which they describe as being in the 'urban sport' category.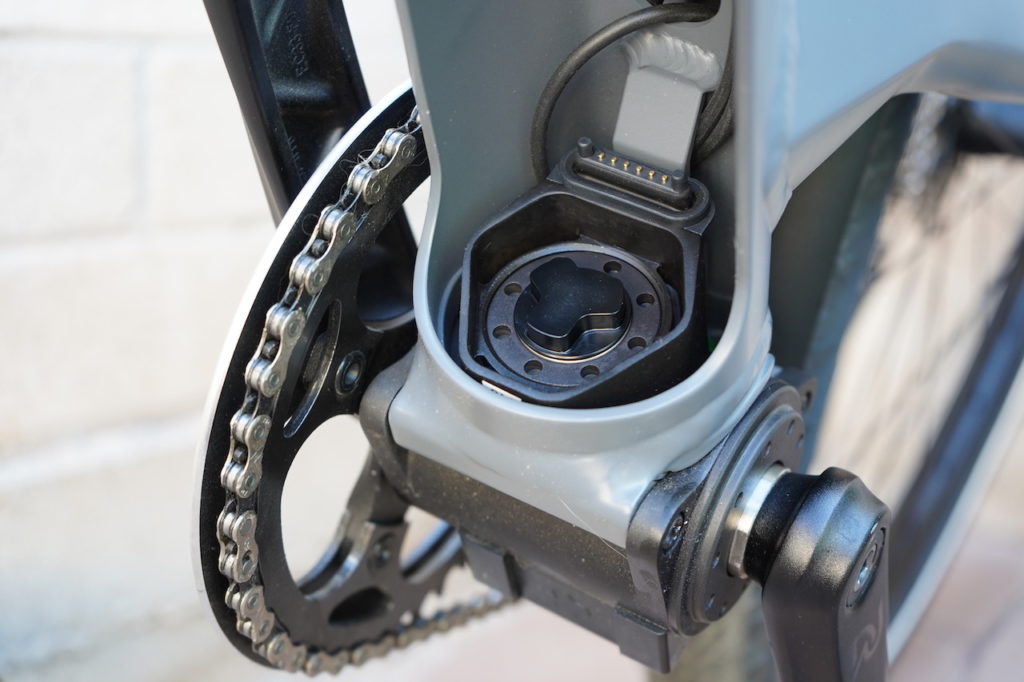 EBR have just posted this part 1 review (detailed photo description) of their FS10 model powered by the remarkable and removable Fazua drive system. Part 2 with video and real world test ride report will follow soon.
Infrastructure
Quicab now Equipped with Weather Cover- for the Driver!
Talk about putting customer comfort first….the Velove / Quicab e-bike taxi has been doing the rounds in Sweden's Gothernberg for a while now, complete with weather protection for the passengers. Now the drivers get to keep dry too!
https://www.facebook.com/thequicab/videos/397890554398664/
This interesting ETA article gives more background on the service and asks whether they ought to replace conventional taxis.
Recycled Shipping Containers Become Bike Storage
This Treehugger article details a great idea; Cyclehoop are bike parking specialists and have just introduced the Container Cycle Hub from Cyclehoop that provides secure parking for 24 bikes in the space of a single car using a recycled high cube shipping container.
The article provides more detail 'A key feature of this product is the high security gate. The original container has been modified to fit space saving secure sliding gates with perforated panels that allow natural light inside while reducing the visibility of the bicycles from the outside for security. The sliding gates are opened using a mechanical code lock, with electronic options available, facilitating keyless access.'
It's seen as particularly appropriate for those pricey e-bikes riders might not to leave locked in full public view on the street…
UK's Spaghetti Junction City Starts Cycling Superhighways Rolling
Birmingham in the UK is usually associated with the worst excesses of 1960's road building rather than any kind of cycling provision – most notably the huge and tortuously complex motorway interchange on its outskirts known as Spaghetti Junction.
But, thanks to Birmingham Cycling Revolution, what appear to be very high quality cycling superhighways are starting to appear somewhat under the radar (we assume official launches will follow later in the year and will keep you posted…).
Get Inspired
Meet Derrick Bell, Trail Builder
Derrick Bell is a lifelong mountain biker and trail builder from Oakridge, Oregon.
Over the last 25 years, Derrick has wielded chainsaws, pulaskis, shovels, and rakes in order to help grow his local mountain bike community.
Constantly searching for more efficient ways to dig in the forest, he now transports his tools and fuels with the assistance of an e-mountain bike and Bob trailer.
Good Deals Corner
Vermont Energy Supplier Offers E-bike Rebate
Bicycle Retailer & Industry News tells us that 'Green Mountain Power, which provides electricity to much of Vermont, is offering a $200 rebate to its customers who buy e-bikes, e-cargo bikes or installed e-bike conversion kits at participating bike shops.'
The article adds 'Green Mountain Power also is working with VBike, an e-bike advocacy organization, to offer a free bike consultation program. The consultation program is funded by Go Vermont, Vermont's alternative transportation agency. The consultation program is thought to be the only program of its kind in the United States.'
Rad Power Bikes in Europe Come Direct to Your Door
Direct to Consumer Brand Rad Power Bikes tell us that they are teaming up with Go Bike Service to bring assembly, test rides, and maintenance right to your doorstep, providing convenient and affordable service for customers in Germany, the Netherlands, France, Belgium, and Denmark.
Those within Go Bike Service coverage areas can get their new ebike from Rad Power Bikes professionally built, tuned, and delivered direct to their door for €99. At-home demos and routine maintenance will also be rolled out, and customers can sign up for a membership, which includes all services plus mobility assurance.
The partnership compliments their current European consumer-direct operations, which includes online sales and technical support in 38 countries in the EU, mobile test rides in the Netherlands, and a retail showroom in Utrecht.
E-bike Biz
Drones To Threaten E-cargo Bike Future?
We have written a lot at EBR about the great things many companies are doing with e-cargo bikes and about the great potential that they hold to reduce delivery van congestion and inefficiency in towns and cities around the world.
But news from China that DHL are starting drone parcel deliveries may send a warning to those who are pinning their commercial future on e-cargo bikes.
The Electrive article tells us 'DHL Express and drone manufacturer EHang have entered into a strategic partnership to develop a fully automated drone delivery solution for China's metropolitan areas. The cooperation has already started with a maiden flight at the EHang Command and Control Center in Guangzhou.
From now on, shipments will be transported daily between the DHL Service Center in Liaobu, Dongguan, Guangdong Province and a customer's location eight kilometers away.
The typical delivery time by road is thus reduced from around 40 minutes to just eight minutes. The drones take off and land on intelligent parcel boxes, which were especially developed for autonomous loading and unloading operations. These platforms are seamlessly integrated into the classic sorting, scanning and storage automation processes of express delivery.'
Stay tuned for more e-bike news and reviews and thanks for reading!
-Richard
P.S. Don't forget to join the Electric Bike Report community for updates from the electric bike world, plus ebike riding and maintenance tips!
Reader Interactions