eBike News: NYC Allows Pedal Assist, Compact eBikes, Friction Drive, Storage, & More! [VIDEOS]
In this week's eBike news roundup:
New York City Allows Pedal Assist eBikes
Brompton ZEHUS conversion
Stylish Movea Urban E-bike
Alizeti Smart Friction Drive
Teen Chooses eBike Over Car
San Francisco eBike Demos
Tilt N' Store for Your Garage eBike Storage
E-bike Share in Providence US and Derby UK
And Much More!
NYC Allows Pedal Assist eBikes
"The de Blasio administration plans to change city law to explicitly permit pedal-assist electric bikes" says this report. However it cautions that "….the city rules for "motorized scooters" are vague, and enforcement is left to the discretion of NYPD officers."
"Today's announcement is a big victory for pedal-assist eBikes, with the language in Mayor de Blasio's statement clearly differentiating them from electric bikes with throttles," said Claudia Wasko, General Manager, Bosch eBike Systems North America. "This move legitimizes the many health and societal benefits pedal-assist eBikes offer, which will be especially apparent in a major city like New York. Studies show electric bikes cause people to ride three times more often, and three times further than on a regular bike. This presents some very obvious benefits for one of the largest and most congested cities in North America."
New E-bikes and E-bike Systems
Electric Concepts Brompton E-conversion
This conversion kit for the world-famous Brompton folding bike has just been launched by Electric Concepts.
It consists of a replacement (wider) titanium or steel rear triangle that incorporates the ZEHUS 3rd generation smart motor.
The motor hub contains a 160Wh battery and settings for the system are achieved via a Bluetooth wireless link from a smartphone app.
Electric concepts say 'The triangle was designed according to Brompton's geometry and it is fully compatible with the bike's effortless folding capabilities.' All-in stated weights are 13.8kg for the titanium-framed bike and 14.4kg for steel. Priced at €1700.
Meet Movea City Bike
Another ZEHUS-powered bike is the about-to-crowdfund.
The Movea was developed by Danish bicycle specialist Lars Jensen in cooperation with designer Anders Hermansen and also harnesses the power and simplicity of the single speed rear hub ZEHUS motor which features regenerative braking.
The Indiegogo campaign starts on May 1 with delivery slated for September this year. Early bird purchasers of the first 30 bikes get a 40% discount at €1599.00 rather than €2799.00. Movea will also be available in a non-electric version; the first 30 supporters on Indiegogo can buy for €699,00 instead of €1499.
New Bosch Motor Models Arriving in Halfords UK
Launched late last year, but now hitting the shopfloor in the UK's Halfords are three new Bosch-powered models.
The Carrera Crossfuse is Halfords' own brand hybrid. Vital stats are 400Wh battery, Active Line Plus motor and hydraulic disk brakes with a £1600 price tag.
US brand Voodoo also make an appearance in the shape of their Zobop (full-suspension at £2700) and Bizango (hardtail at £2000) e-mtbs, powered by Bosch Performance Line CX motors.
Alizeti Friction Drive Aims at Budget Conversion
Not a new idea by any means, but the friction drive keeps appearing with regularity. The latest is the Alizeti and is a very modern take on the idea of driving the bike tyre directly with a large roller.
This version features front and rear lights and turn indicators and also makes the big claim that it tackles the issue of wet weather use, with Alizeti stating "Our specially formulated drive wheel has been carefully designed to tackle all weather conditions. Our combination of sophisticated electronic traction control algorithms, as well as our patent pending Automatic Pressure Control system, makes the Alizeti 300C the only friction drive system on the market today that can handle all weather conditions reliably."
https://youtu.be/-Y9wQW7G0Ao
Prices from US$630 on Kickstarter.
Also on electricbikereport.com
Juiced Bikes RipCurrent S Review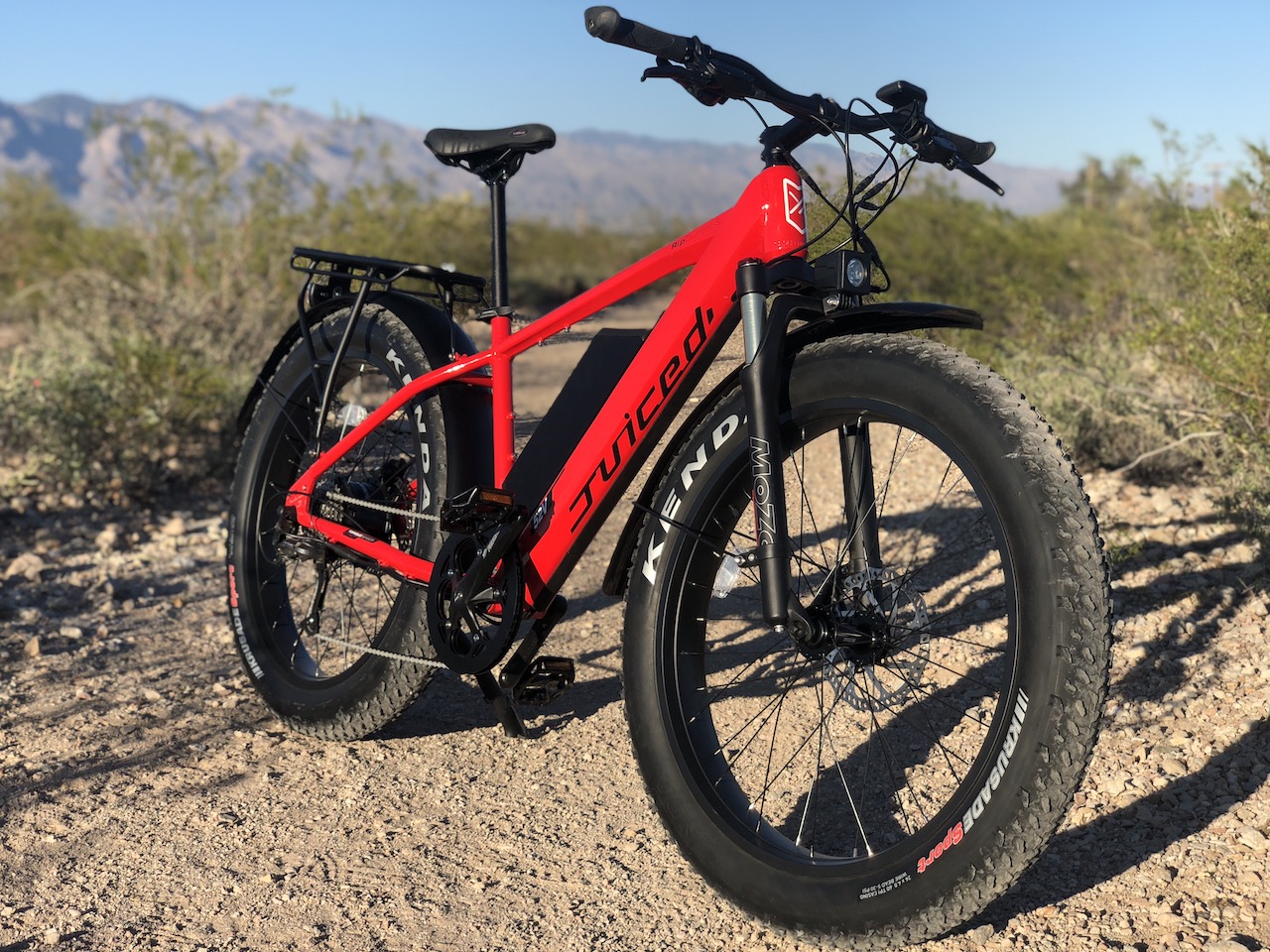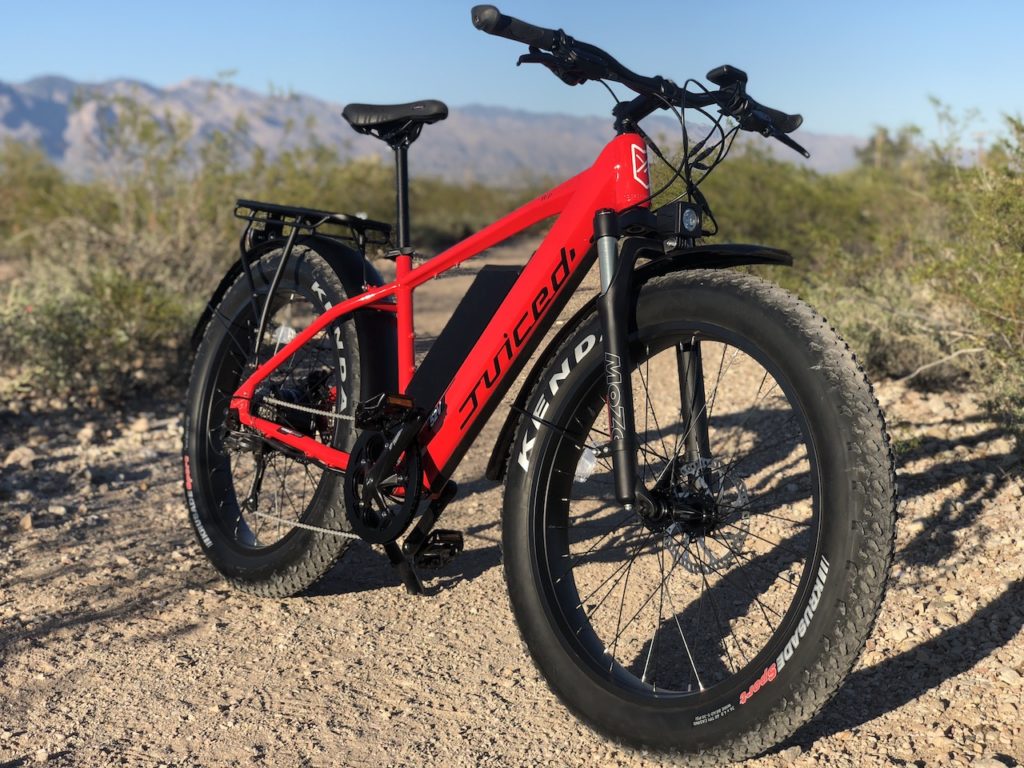 The new Juiced Bikes RipCurrent S fat eBike commuter is in for testing &amp review! The RipCurrent S is an interesting combination of fat tire (4″ wide) eBike with up to 28mph of pedal assist. With its full assortment of accessories it is ready for the daily commute and adventure ride almost every kind of terrain and weather. Checkout Part 1 of the Juiced Bikes RipCurrent S review with a bunch of detailed pictures.
Police Departments Using Electric Bikes as the Best Tool for the Job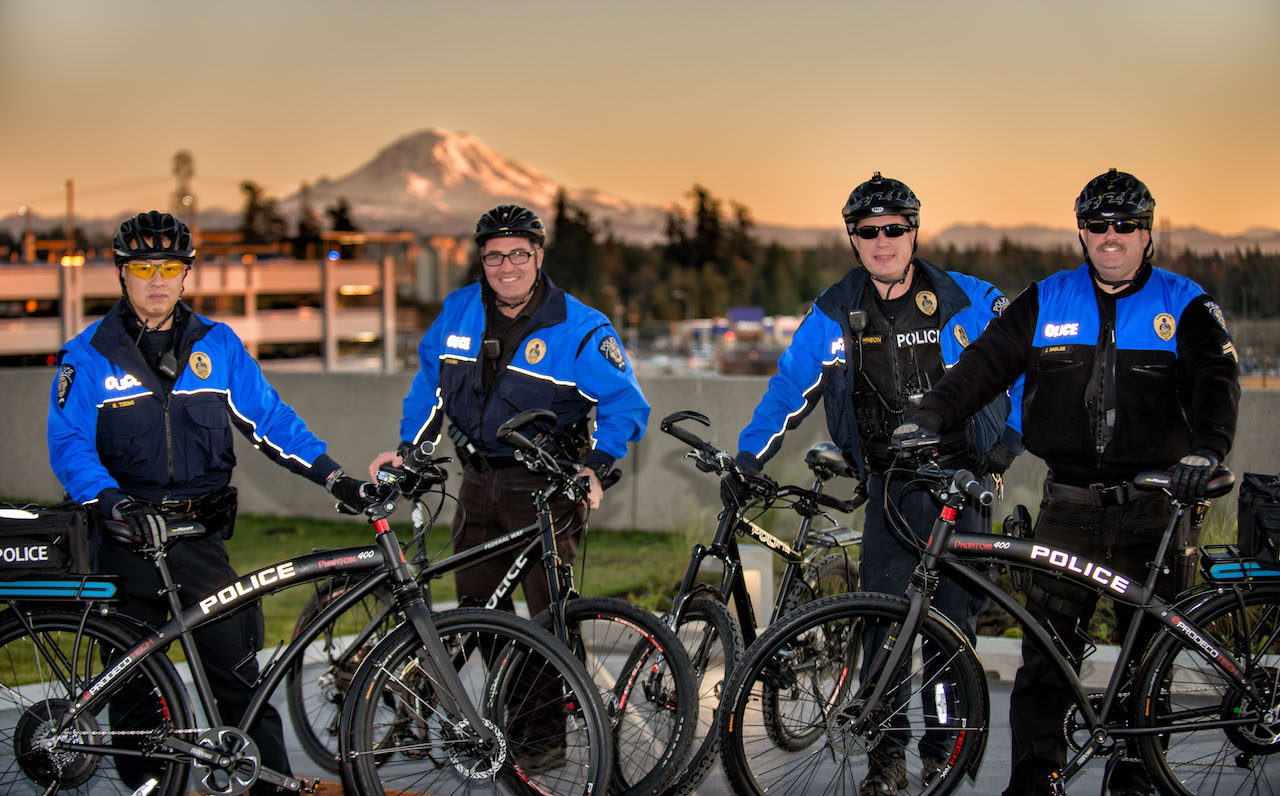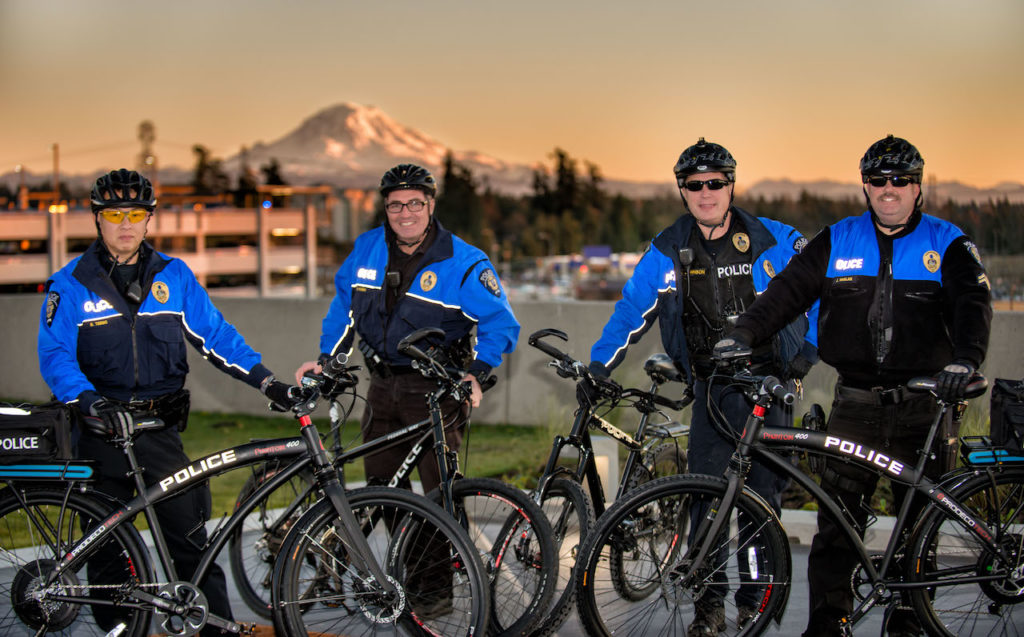 Police departments around the USA are starting to see the benefits of e-bikes. There have been a number of incidents when police officers on e-bikes have secured arrests where police cars haven't been able to get to the situation as quickly.
Get Inspired
Teen Chooses E-bike Over Car
High school student Lex Remley probably didn't bargain for a spot on TV when he chose an e-bike over a car for his 16th birthday present, but that is what he got…….
Bay Area eBike Tryout
If you are near San Francisco on the weekend of May 5-6 why not head to the Super Bicycle eBike tryout event.
New Products
Garage Bike Storage System Crowdfunds
Off the back of working on storage systems for giant retailers comes this neat looking mechanical garage storage system from Tilt N' Store.
Now crowdfunding on Kickstarter from US$749 it will let you hoist up to 250lbs in weight up and out of the way.
E-bike Share and Infrastructure
Providence gets E-bike Share
Whilst this article tells us that Providence, R.I., just became the 13th city to develop an electric-assisted bike-share system with Jump Bikes it's largely a plea for such a system in New York City.
In summary the writer believes "The city must stop pedalling backwards on both viable transportation modes and the racially-charged policies surrounding them. It is time for New York City to embrace e-bikes as the eminently useful, worker-enabling, nimble and environmentally-forward mode that they are." However, change may be in the air with the announcement of pedal assist bikes being approved.
Derby's E-bike Share Scheme Gets Ready to Roll
The UK's largest electric bike sharing scheme has moved a step closer to launching in the UK's Derby, as the installation of 30 docking stations begins in April. It aims to see 200 electric bikes provided for hire via an app or website. The bikes are provided by Social Bicycles and the day-to-day running of the venture will be handled by Hourbike the longest established bikeshare operator in the UK.
My Week on E-Bikes
Just in for a ride report this week is Riese & Muller's remarkably stylish and extremely versatile full suspension Homage model.
Watch this space for a full Ride Report.
Stay tuned for more e-bike news and reviews and keep on riding.
-Richard
P.S. Don't forget to join the Electric Bike Report community for updates from the electric bike world, plus ebike riding and maintenance tips.
Reader Interactions