eBike News: New Bosch, Merida eMTB, More eBike Shares, Amsterdam Commuting, Water eBike, & More! [VIDEOS]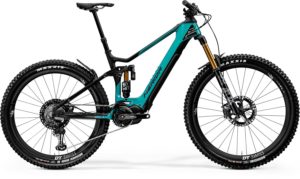 In this weeks' eBike news roundup:
Bosch's 2020 Motor & Battery Developments
New Carbon Merida eONE-SIXTY eMTB
Giant's New eBike Share
Amsterdam Strike Gives Cyclists New Opportunities
New eBike Shares in London
New Standard for eBike Range?
Water eBike Now Available
And More!
New eBikes & eBike Systems
Bosch's 2020 New Motor & Battery 'Leaked'
Electrek have revealed 'Our first look at Bosch's new mid-drive motor and batteries have come in the form of leaked pictures and specs.'
Electrek say Bosch's 2020 new mid-drive (presumably to be officially revealed later in the year) features some big changes.
According to Electrek the new motor weighs just 2.9 kg (6.4 lb) – a weight saving of over 25% compared to the previous model of 4 kg (8.8 lb).
The small sprocket that currently features on some of the more powerful Bosch motors has been replaced. The original small sprocket helped increase torque and was necessary because of the reduction gearing setup within the motor, but the new design suggests Bosch have managed to find a way around the reduction gearing whilst maintaining the high torque of its high performance motors.
There are also bigger capacity 600Wh Powertube batteries, though the article notes these won't be retrofittable to older e-bike frames that take the 500Wh batteries, as the new higher capacity versions are some 67mm / 2.6 inches longer.
New Premium Spec Flagship Merida eONE SIXTY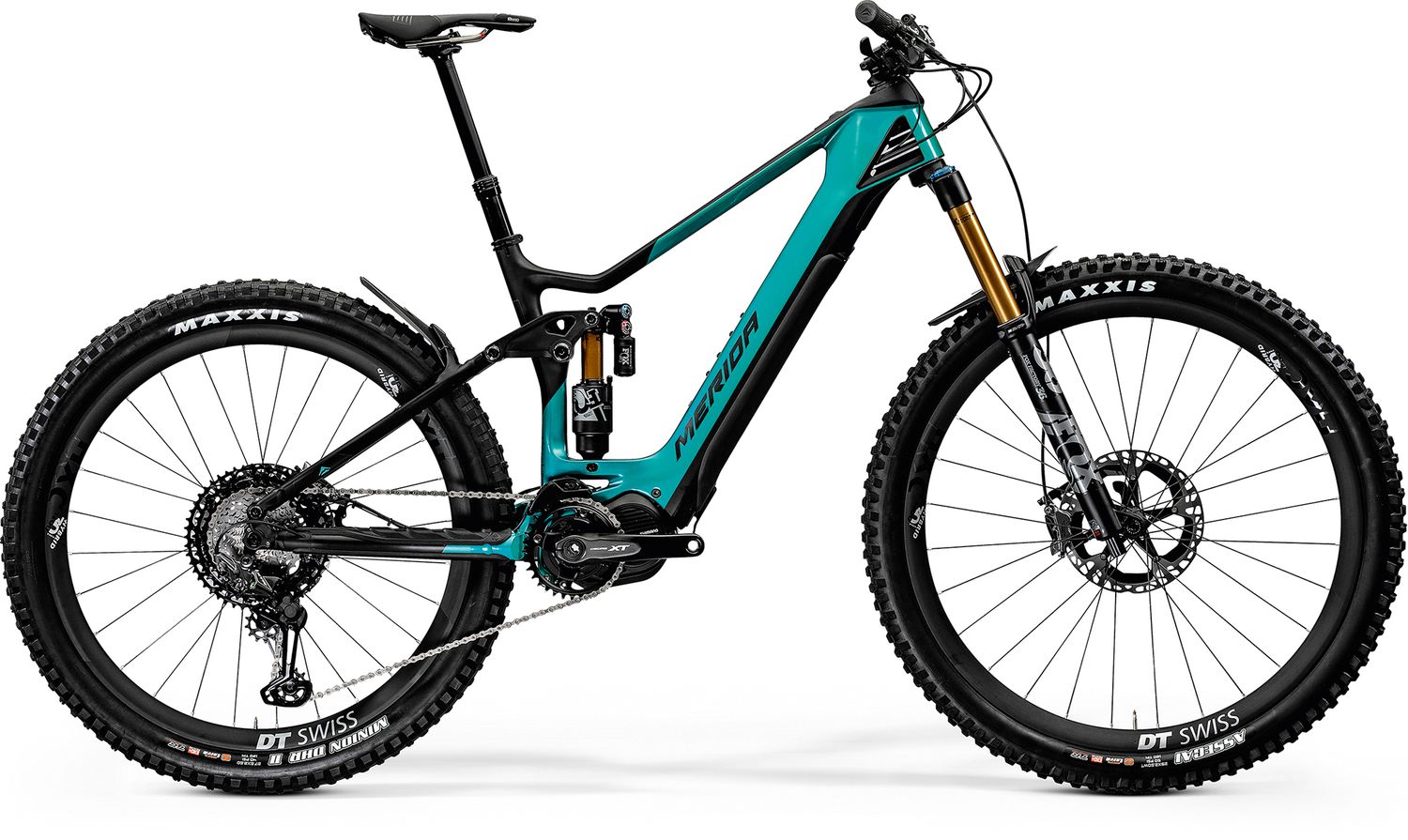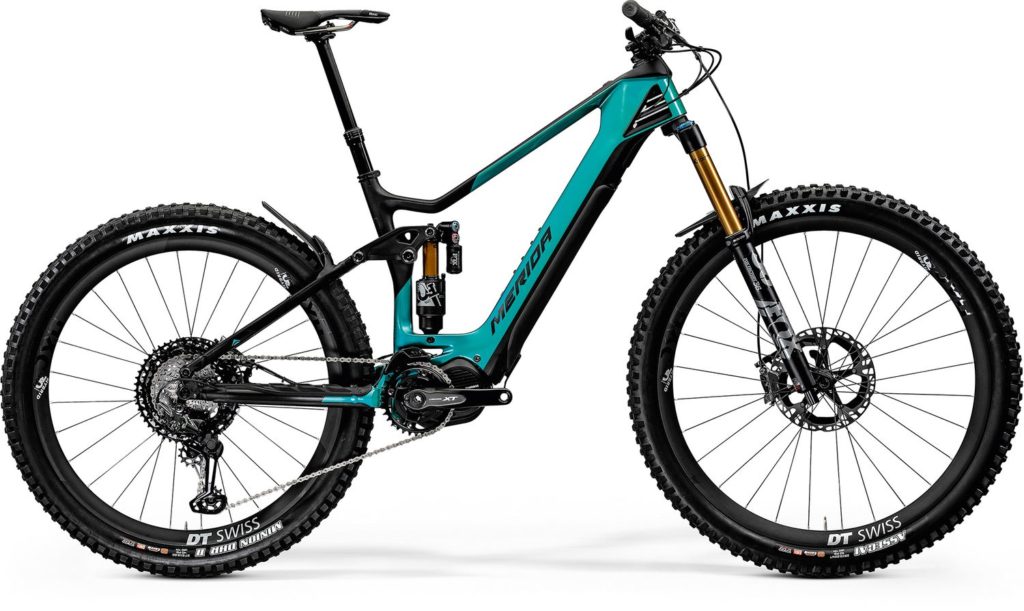 When it was launched back in 2016 the Merida e-one sixty won rave reviews from e-mtb reviewers.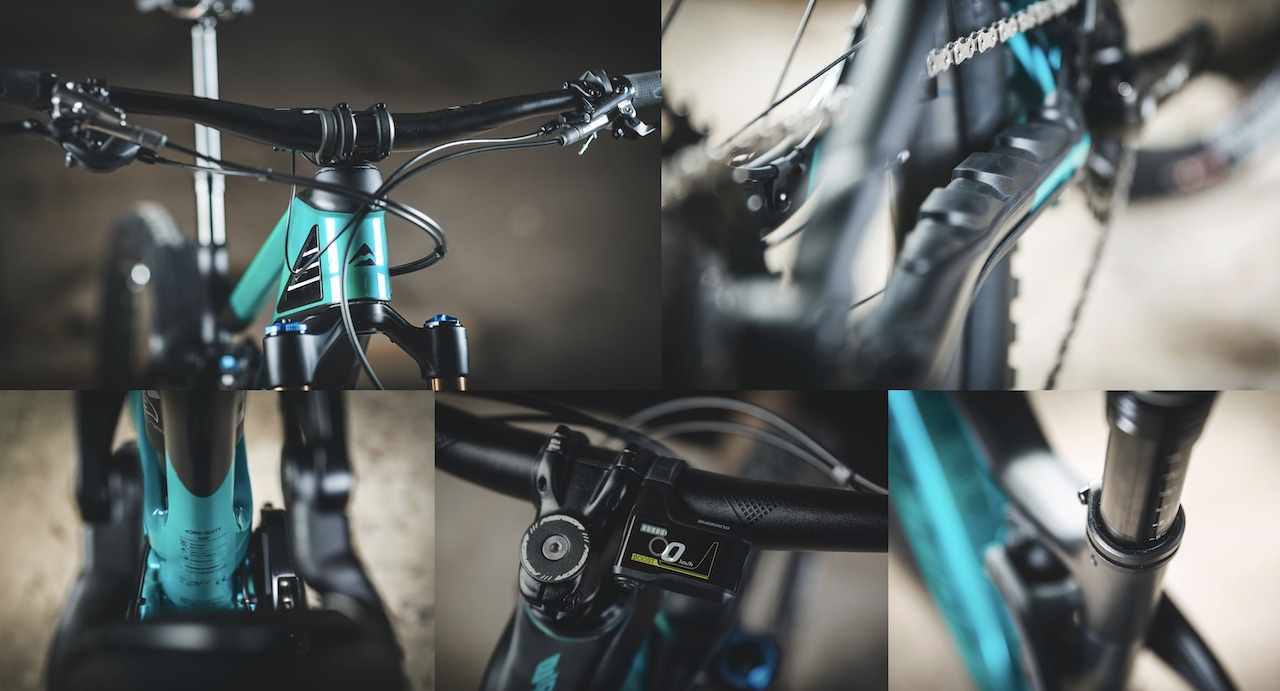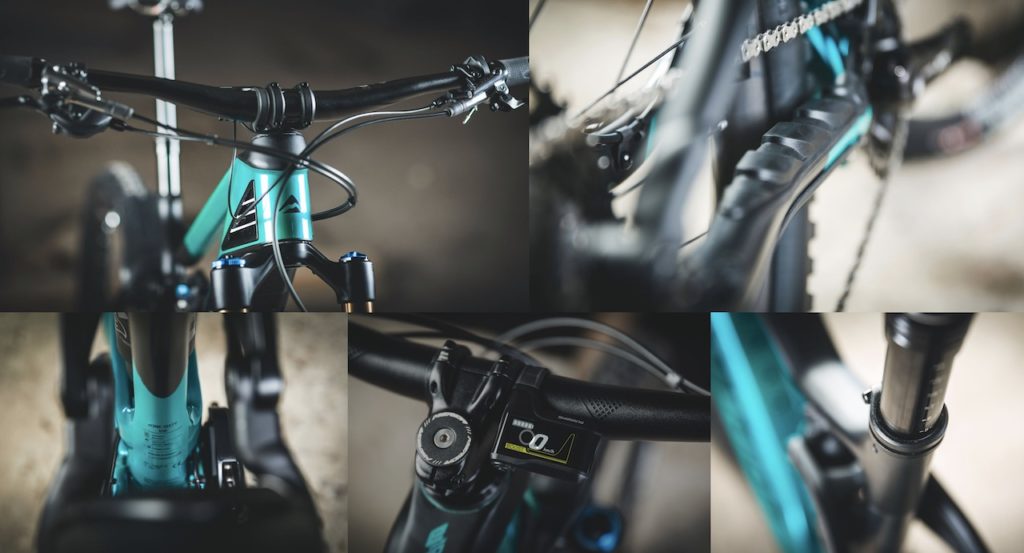 The 2020 version is upgraded with a carbon frame amongst other things and this feature from E-mountainbike magazine gives you the low down from one of the first test riders to ride it…
And a closer look at the Merida website.
Get Inspired
Amsterdam Public Transport Strike Opens Up New Cycling Opportunities
There has been much media attention on the flight delays caused by the 24 hour public transport strike across the Netherlands on Thursday 30th May, as workers go on strike to protect pension rights, including a bid to keep the current 66 year old retirement age.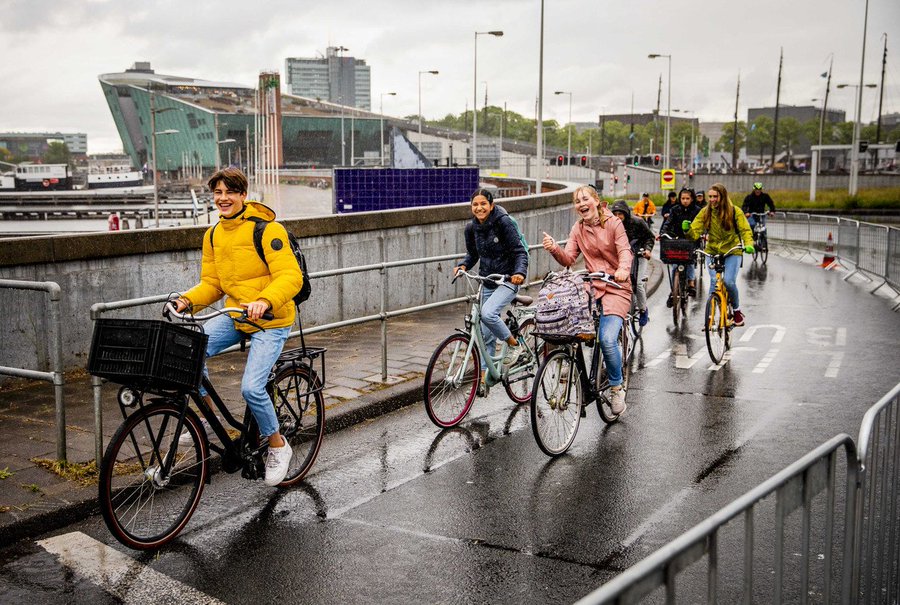 However, many on Twitter have picked up on the fact that cyclists have been allowed to use the usually car only tunnel under the river IJ in Amsterdam (the public ferries across the river are not running during the strike).
Apparently 'cars are not welcome' for the duration of the strike. With such a huge proportion of the population cycling (and a big percentage of them riding e-bikes) and reports that Uber's car hire service prices are surging up to 2.5 times the normal rate, the authorities clearly figured it was a case of bikes and e-bikes to the rescue!
There is a major public transport strike today, which means no train, tram, bus, or ferry service across the Netherlands.

To retain timely and efficient access to the city, Amsterdam opened the (previously car-only) IJtunnel to bikes and emergency services.

Video @nsdsk_actueel pic.twitter.com/E3jFXvxcOW

— Dutch Cycling Embassy (@Cycling_Embassy) May 28, 2019
The 1973 OPEC embargo—and resulting 'Car Free Sundays'—opened Dutch people's eyes to how much space in their cities was reserved for cars.

Could today's public transport strike—and Amsterdam's closure of a car-only tunnel—create a similar paradigm shift?pic.twitter.com/CeHquRbheZ

— Dutch Cycling Embassy (@Cycling_Embassy) May 28, 2019
Facing a nationwide public transport disruption, most countries would grind to complete halt.

But with a little bit of ingenuity, some political bravery, and a lot of preparation; the Netherlands simply kept calm and pedalled on.

Video via @AmsterdamNLpic.twitter.com/fCzj1Ktpse

— Dutch Cycling Embassy (@Cycling_Embassy) May 28, 2019
Fully Charged Live – with E-bikes
We've featured the excellent Fully Charged blog several times on EBR. The UK-based blog is holding its annual UK show at Silverstone race track on 7th-9th June inclusive. Whilst the website seems to be dominated by electric cars there will be e-bikes from the likes of GoCycle and plenty on green and renewable energy in general.
E-bike Share
London E-bike Share Launches In Islington and the Square Mile
Two more public e-bike share schemes have rolled onto the streets of London.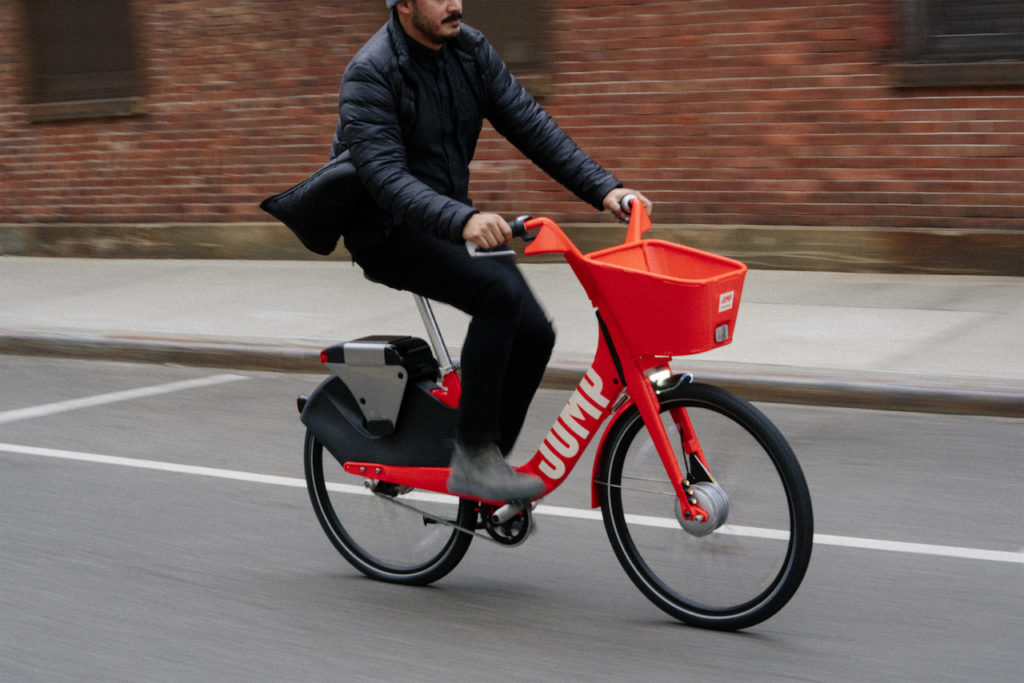 Firstly, according to the Guardian, Uber will place 350 dockless, public share e-bikes in London's Islington area and 'hopes to expand to other London boroughs in the coming months'.
Islington is the first London Borough to allow Uber dockless e-bikes. Subsequent to previous complaints about 'dumping' and littering caused by dockless e-bikes, Uber has signed a memorandum of understanding with Islington on standards, including procedures for reporting bikes causing an obstruction.
Such complaints were no doubt a factor in the withdrawal of some other dockless e-bike share schemes in the UK. The Guardian points out 'Bikes blocking pavements was a familiar complaint during the first influx of dockless bike schemes. Chinese firm Ofo announced its withdrawal from Sheffield, Norwich and London earlier this year, while rival Mobike has scaled back its ambitions in the UK, including withdrawing completely from Manchester after being shocked by the level of antisocial behaviour. Two other firms, Urbo and oBike, briefly operated in outer London boroughs without success.'
Transport for London, the overarching body for transport in all 32 London boroughs and the City of London runs its own non-electric Santander cycle hire scheme using docks or bays around central London and the Guardian says it has it has 'welcomed the growth of apparently competing, dockless schemes as encouraging more cycling overall, with Santander hires reaching record numbers.'
The second e-bike share scheme is in the Square Mile (the local name for the City of London), where much of London's financial sector is based. Bikebiz report that 'Freebike has been selected by the City of London Corporation to operate electric bike sharing services within the Square Mile. The pedal assist electric bikes are unlockable within seconds via the freebike app or by swiping a contactless card, and for less than 1p per minute, the rental can be paused if the user is at a meeting.'
The bikes will be available from 12th June and can be rented as both a pedal or as an electric bike with no unlock fee.
Non-electric pedal mode can be used for free for the first ten minutes and electric mode costs £1 for ten minutes, with a smart pause mode allowing the user to park the bike temporarily before recommencing their journey.
Giant Detail E-bike Share Service
According to Bike Europe Giant Benelux are aiming to have more than 300,000 share e-bikes on the road in the Netherlands and Belgium by 2022.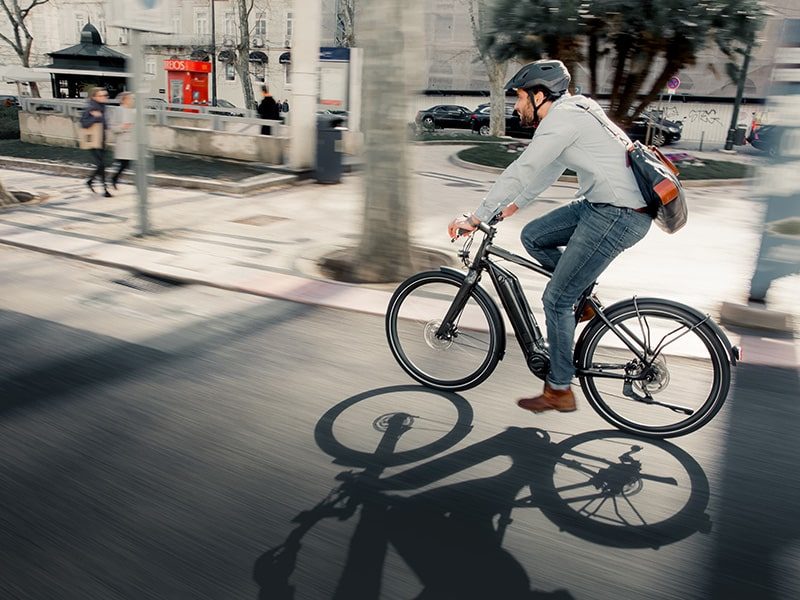 Giant Benelux is the Benelux subsidiary of the huge China-based Giant Manufacturing and ConnectBike is their new bike sharing platform.
ConnectBike is currently developing 'a robust e-bike, a service concept and sharing platform.' It will be aimed at companies, business centres, organisations and local governments.
At least 400 employees of the Technical University Delft will soon test the e-bike share system over a period of two months.
E-tech
New Industry Standard for Range Testing
Electrive have detailed work on a new industry standard that will hopefully make range claims more realistic and less optimistic (some e-bike range claims appear to be based on perfect laboratory riding conditions…).
They report that with the '"standardised range test R200" Bosch eBike Systems and ZIV have now secured industry support from the Accell Group, Shimano and Velotech. Moreover, the partners are working with the German Institute for Standardization (DIN) to make the R200 range test the market standard, a so-called DIN Spec.'
It's good to see their assumptions for the test factor in at least some real world conditions like wind, terrain, (realistic!) rider weight and a meaty 200% electric assist factor but it will be interesting to see how final R200 ratings really measure up to real world experience…
Water E-bike Now Available to Order
The electric hydrofoil bike Hydrofoiler XE-1 which we have featured before and is capable of riding on water, is now available for order at a price of US$7,490. First deliveries were announced by the manufacturer Manta5 for later this year.
https://www.youtube.com/watch?v=Ihc92mldu60
E-bike Biz
Auto Supplier Targets Micromobility in Series A Funding
Freightwaves reports that 'Bond Mobility, formerly known as Smide, landed $20M in a Series A funding round. Tokyo-based auto components supplier Denso has taken a stake in Bond Mobility, an e-bike sharing company based in California and Switzerland. Denso's new mobility group and another company, Ininvest Global, led a $20 million Series A funding round, according to a news release.'
The article comments 'Denso's investment is another sign that the auto industry is nervous about the longevity of the car ownership model and more enthused about so-called urban mobility services that reduce traffic and emissions. Denso is particularly interested in "micro-mobility," or short-distance options such as electric bicycles, electric scooters and docked bicycles.'
The auto industry investing in micromobility and even developing its own e-kickscooters and e-bikes is certainly an emerging and interesting trend (think Ford's ARĪV e-bike and Volkswagen's corporate manoeuvring in the world of e-kickscooters).
Stay tuned for more e-bike news and reviews and thanks for reading!
-Richard
P.S. Don't forget to join the Electric Bike Report community for updates from the electric bike world, plus ebike riding and maintenance tips!
Reader Interactions