eBike News: New 2020 Bosch, NYC Legalizes eBikes, Electrolyte w/ Gearbox, Win a Raleigh, & More! [VIDEOS]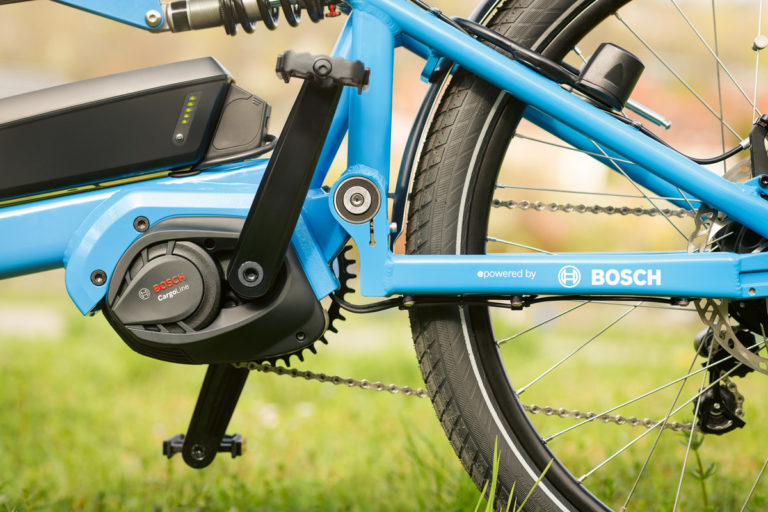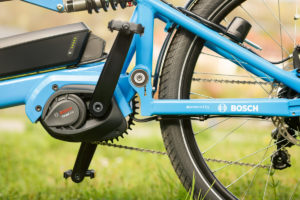 In this week's eBike news roundup:
New Bosch Motors & Batteries
Electrolyte S6E with Pinion Gearbox & Gates Belt
Nicolai EBOXX w/ New Bosch
Blix eBike Updates
Boardman eBikes w/ Fazua Mid-Drive
Win a Raleigh Retroglide eCruiser
NYC Legalizes eBikes & eScooters
What it's Like to Race the Giro E
Many Vermont eBike Incentives
And More!
New eBikes & eBike Systems
2020 Bosch Motors & Batteries
Bosch just launched their 2020 line up of new and improved motors, batteries, and software! As you can expect the motors are smaller and lighter and there is a higher capacity battery.
Here's a fun video with Claus Fleischer, CEO of Bosch eBike Systems: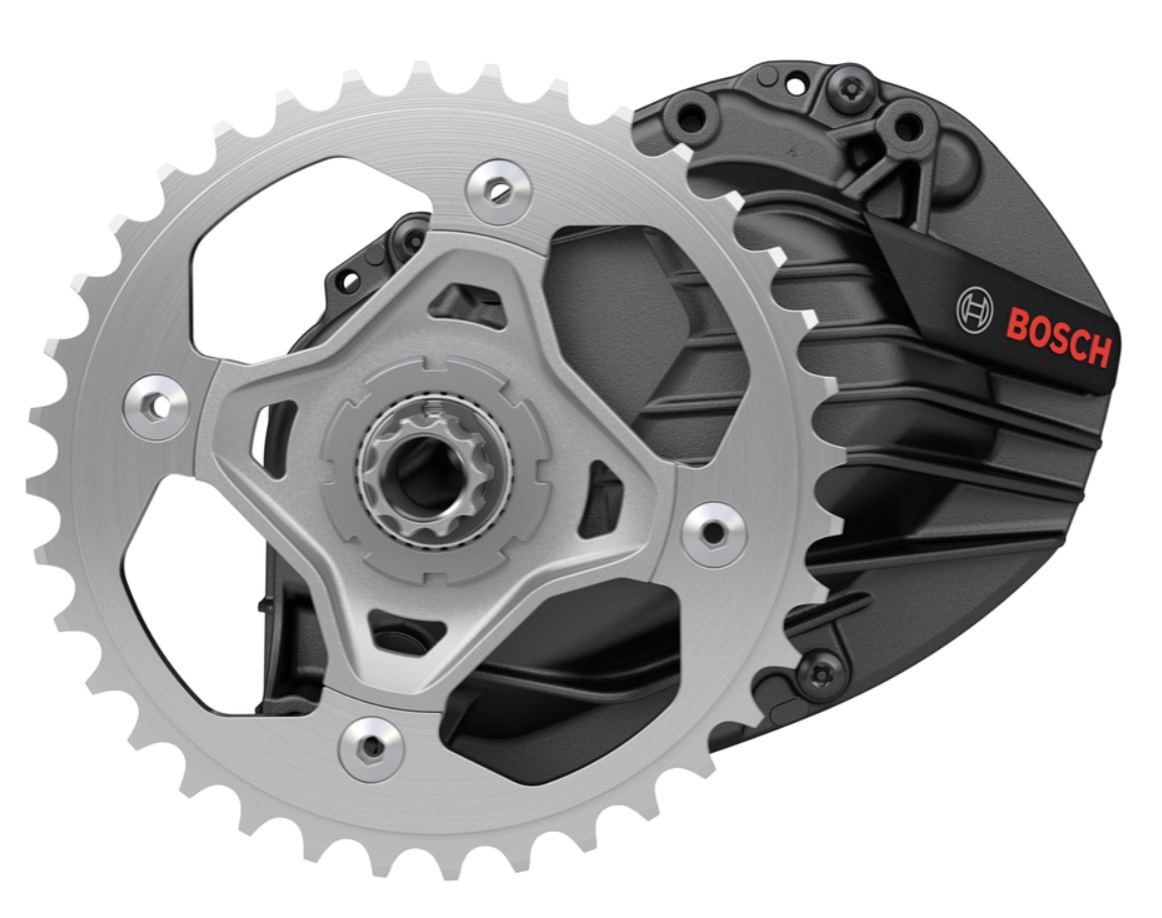 Bosch has gone to a traditional size chainring compared to the much smaller chainring used on older motors.
They claim that there is significantly less drag from the motor when pedaling above the assist speed.
The motors have reduced in size (48% for this CX motor) and they are lighter as well.
Performance Line Cruise & Speed
Performance Line Cruise provides assist up to 300 percent and 20 mph with up to 65 Newton meters (Nm) torque. It is also smaller and lighter.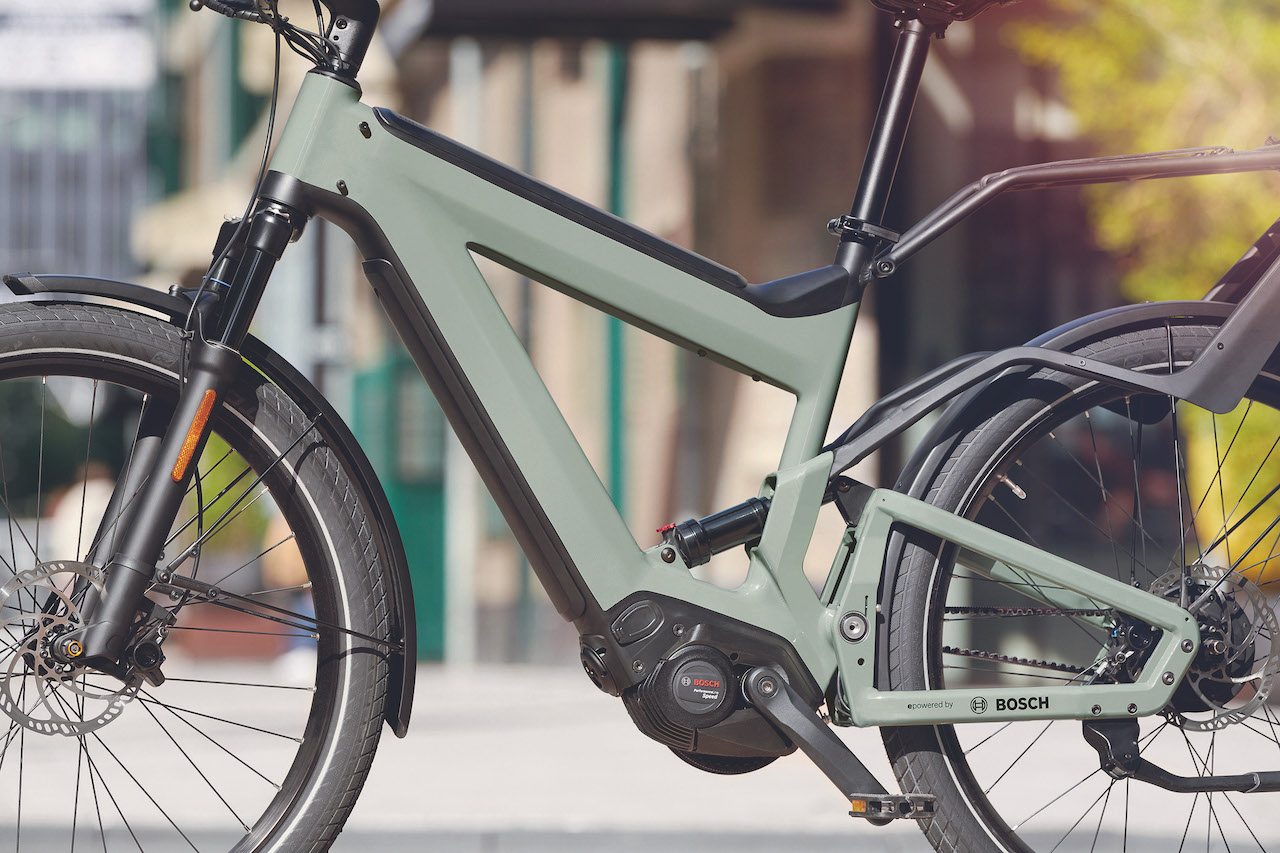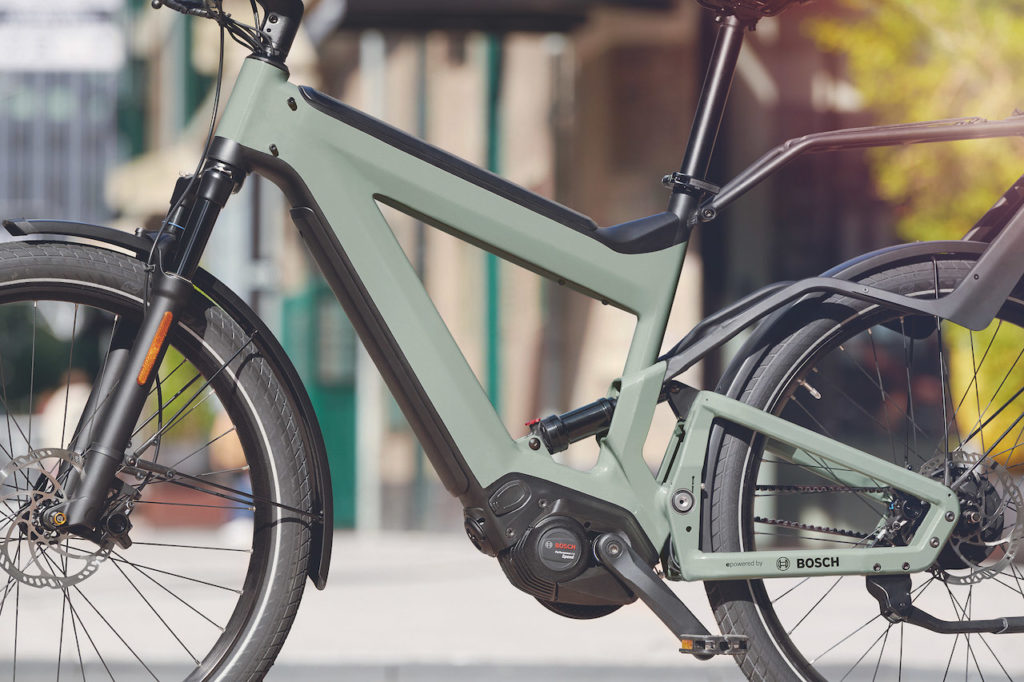 Performance Line Speed assists up to 28 mph, has a maximum torque of 75 Nm and is smaller and lighter.
Performance Line CX weighs 25% less for a weight of 6.3 lbs. It provides up to 340% assist and up to 75 Nm of torque.
All new for 2020 is the Cargo Line that provides more assist for transporting people & cargo up to 551 lbs.
The base Cargo Line motor provides assist up to 400% and up to 75 Nm of torque with speed up to 20mph.
Cargo Line Speed has similar specs with assist up to 28mph.
New 625 Wh Powertube Battery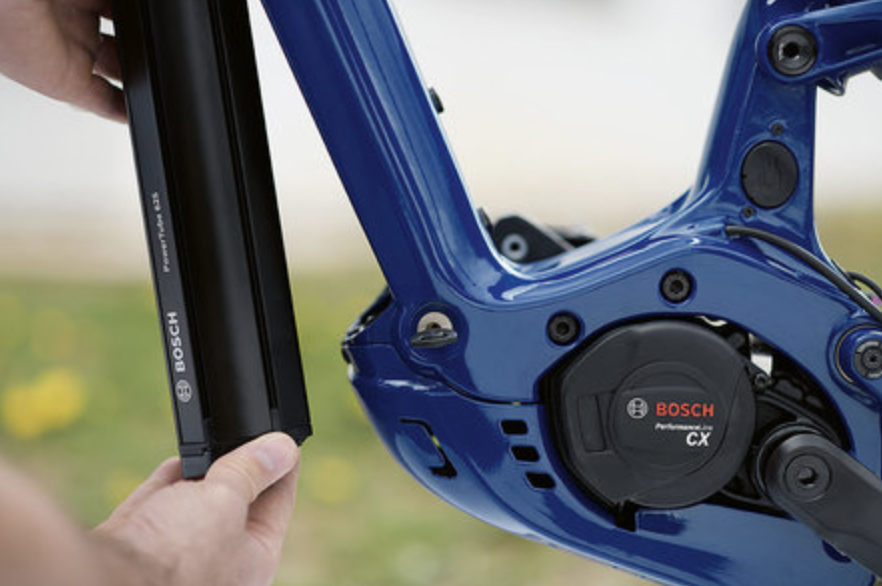 Also new for 2020 is the higher capacity 625 watt hour Powertube frame battery (36V 17.4ah) that can be run in a double configuration for 1250 watt hours!
There is a new fast charger that will charge an empty 625 in 3.7 hours.
Additional Improvements
In addition to the motor and battery improvements there are new developments with smartphone integration, updates to the Kiox display, a new locking feature, integration with mountain bike suspension systems, and software that prevents hacking into the system for higher speeds.
Here is a link to learn more about the latest & greatest from Bosch.
New Nicolai EBOXX eMTB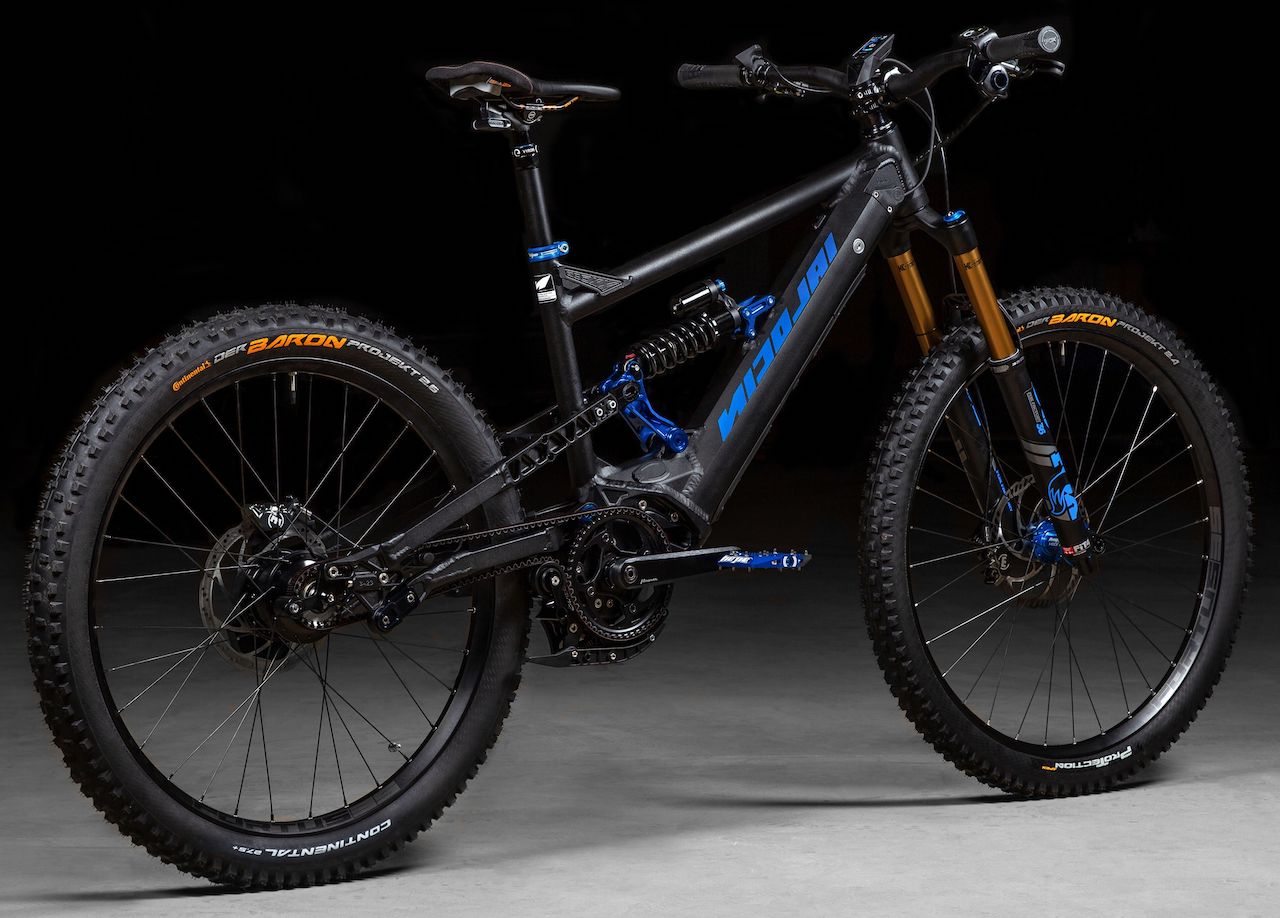 Nicolai is one of the first brands to launch their new EBOXX eMTB with the new Bosch components.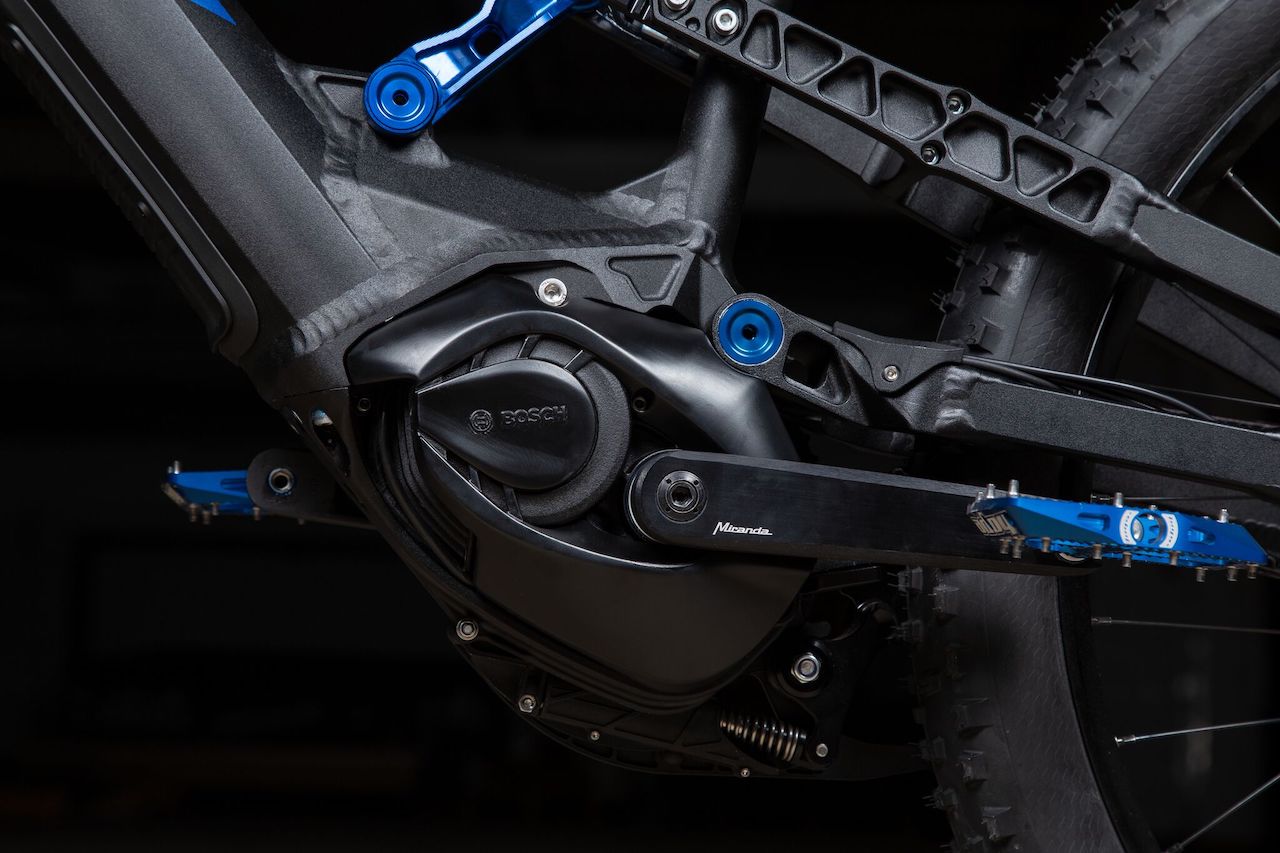 Nicolai states that the new Bosch CX motor "is protected from trail damage by a forged aluminium structure. Meanwhile, we have developed an air guide on the new NICOLAI G1-EBOXX to ensure that air can circulate and the motor doesn't overheat, even on the longest and steepest climbs. The range has been extended by 25%, thanks to the internal 625Wh BOSCH Powertube battery that can be removed from below."
The premium version of the EBOXX is equipped with a Gates Carbon Drive Belt that drives back to the Rohloff 14 speed internally geared rear hub.
And these are just some of the highlights, there are many more that can be seen at the Nicolai website.
G1 EBOXX QLFLINE : 7299,00€
G1 EBOXX E14 : 9199,00€
Blix eBike Line Updates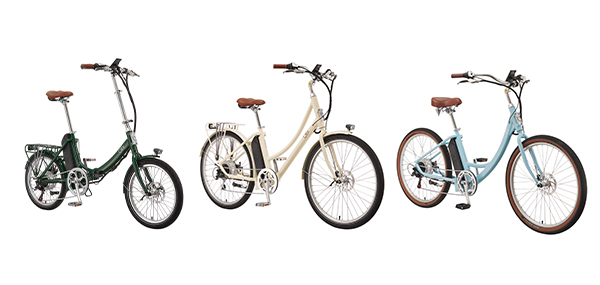 Blix Electric Bikes has announced some new features for their eBikes that include a new 500 watt rear hub motor and a 48V 14ah lithium battery for a stated range of up to 45 miles.
There are also new attachment points on the front and back of the bikes for carrying extra cargo with Blix's custom-designed accessory line.
Blix Aveny City, Sol Cruiser, Vika+ Folding, and Packa Cargo will feature these updates in July 2019.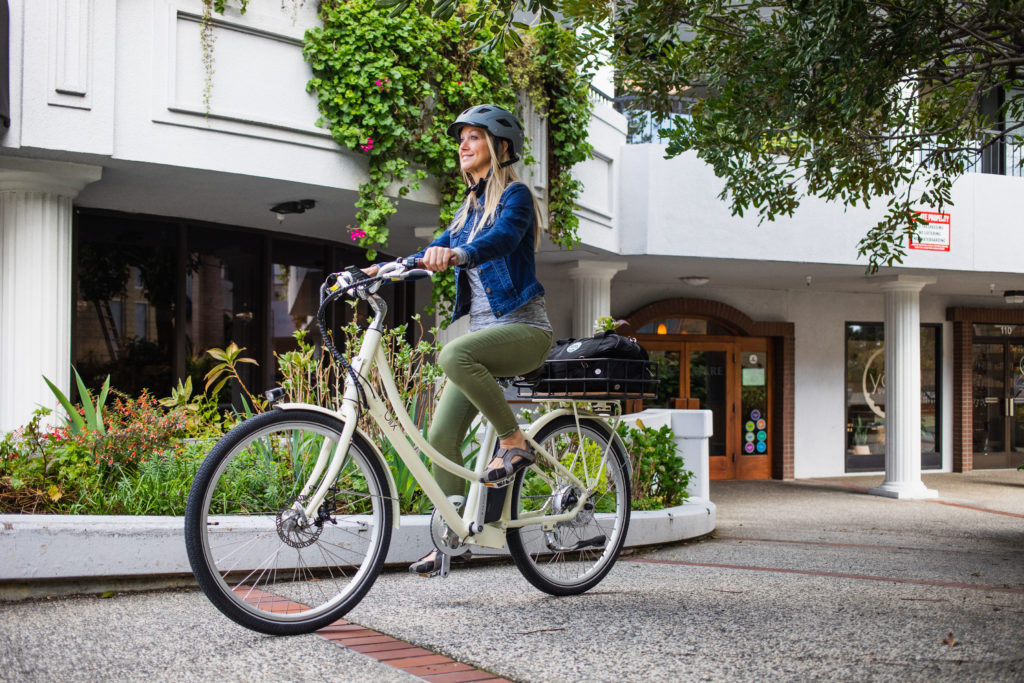 "We're excited to launch these advanced updates to our bikes. We combined the classic Blix design with increased performance and extremely practical cargo features to offer something truly unique in the ebike market," stated Pontus Malmberg, Blix Founder & CEO. "Riders can now have a stylish, functional, high-performing bike at an affordable price point under $2k."
Additional new features will include an integrated rear brake light, 7-speed grip shift, and a larger display with USB port. The Aveny and Vika+ will also be getting an increase in tire size, bringing them to 2 inches from 1.75 inches, which will provide an even more comfortable and stable ride.
Boardman eBikes w/ Fazua Mid-Drive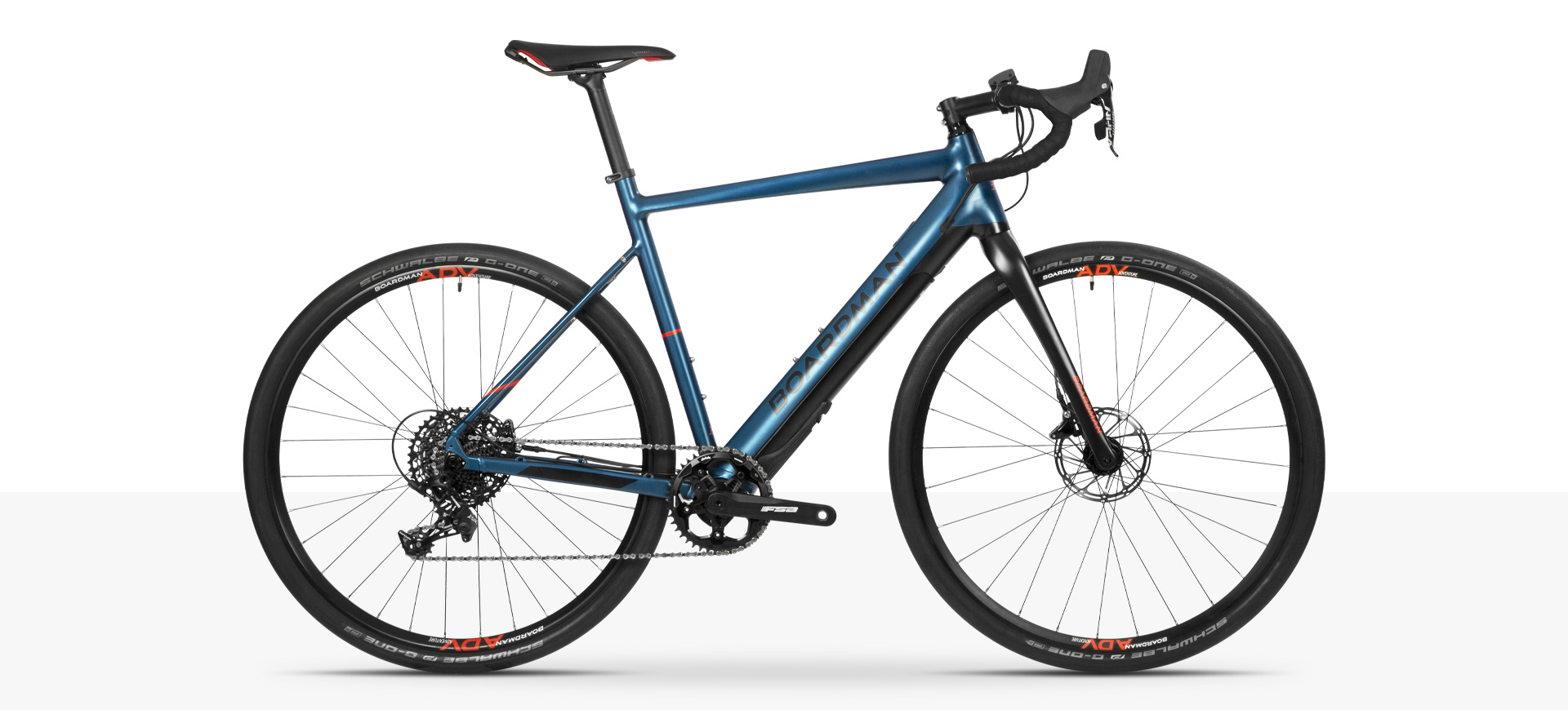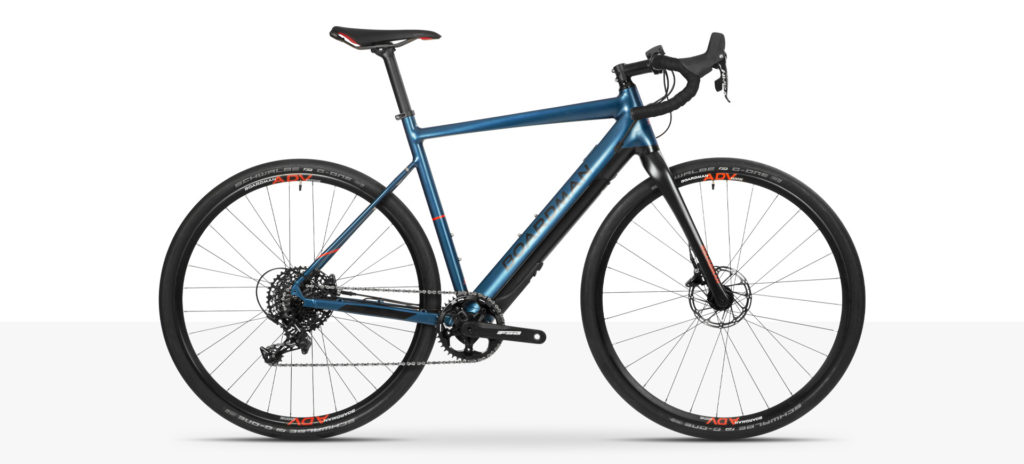 Boardman is another traditional cycling brand jumping into the eBike scene with the light and removable Fazua mid-drive system with 250 watts of power and 252 Wh lithium battery.
The bike above is their ADV 8.9e that is an eRoad bike "with a more relaxed position and off-road focussed geometry means this bike can turn its hand to almost anything." It is priced at £2,700.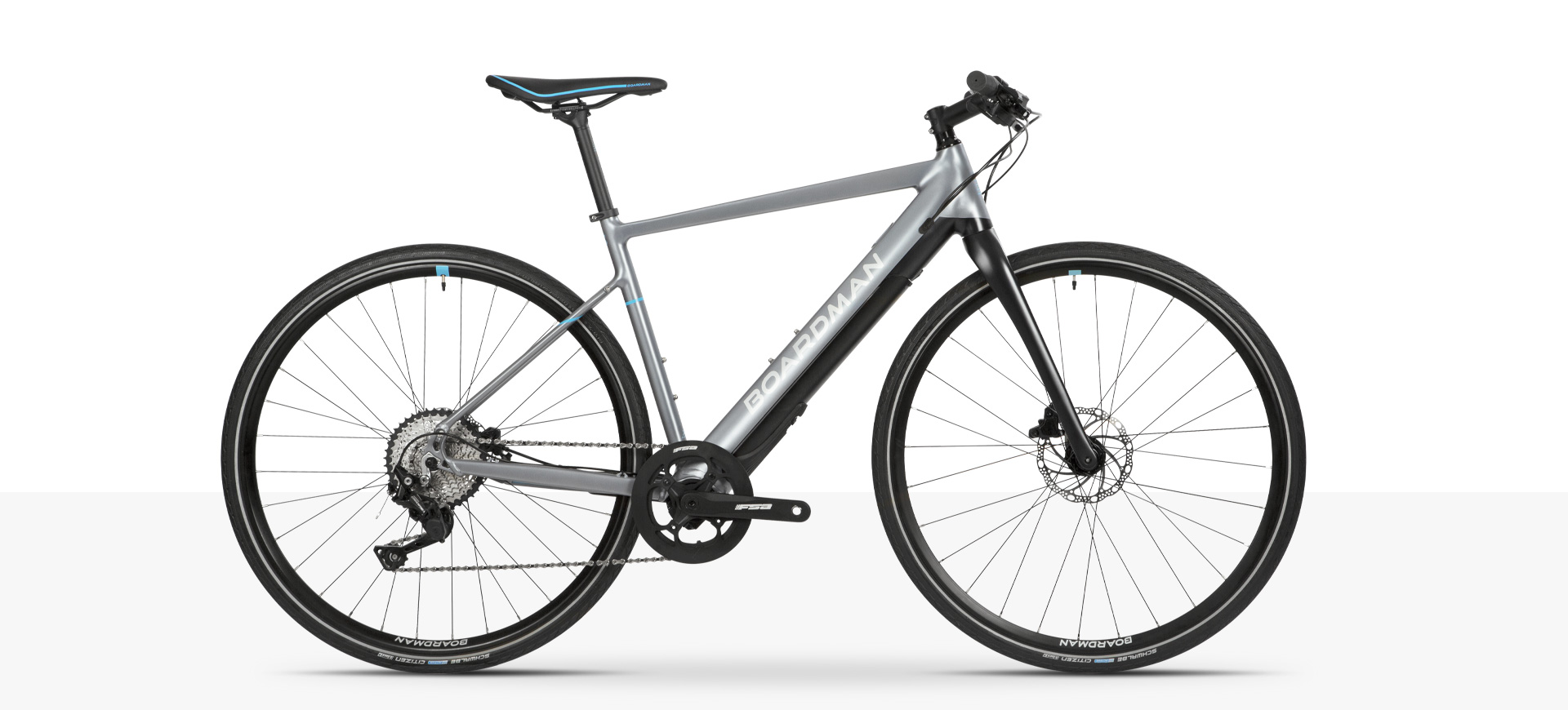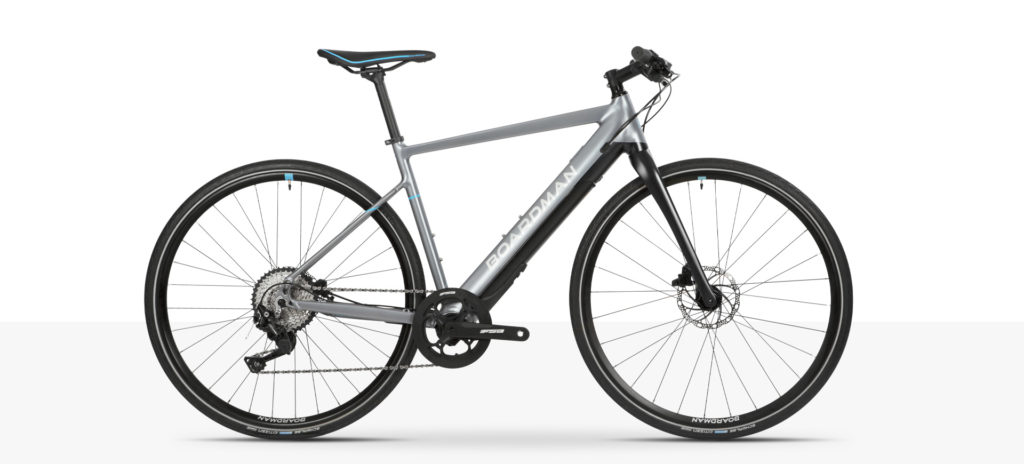 The HYB 8.9e is a commuter/touring style eBike with the flat handlebar and more upright position. There is also a women's specific version of the HYB 8.9. It's priced at £2,200.
Here is a link to more info on the new Boardman eBikes.
Electrolyte S6E with Pinion Gearbox & Gates Belt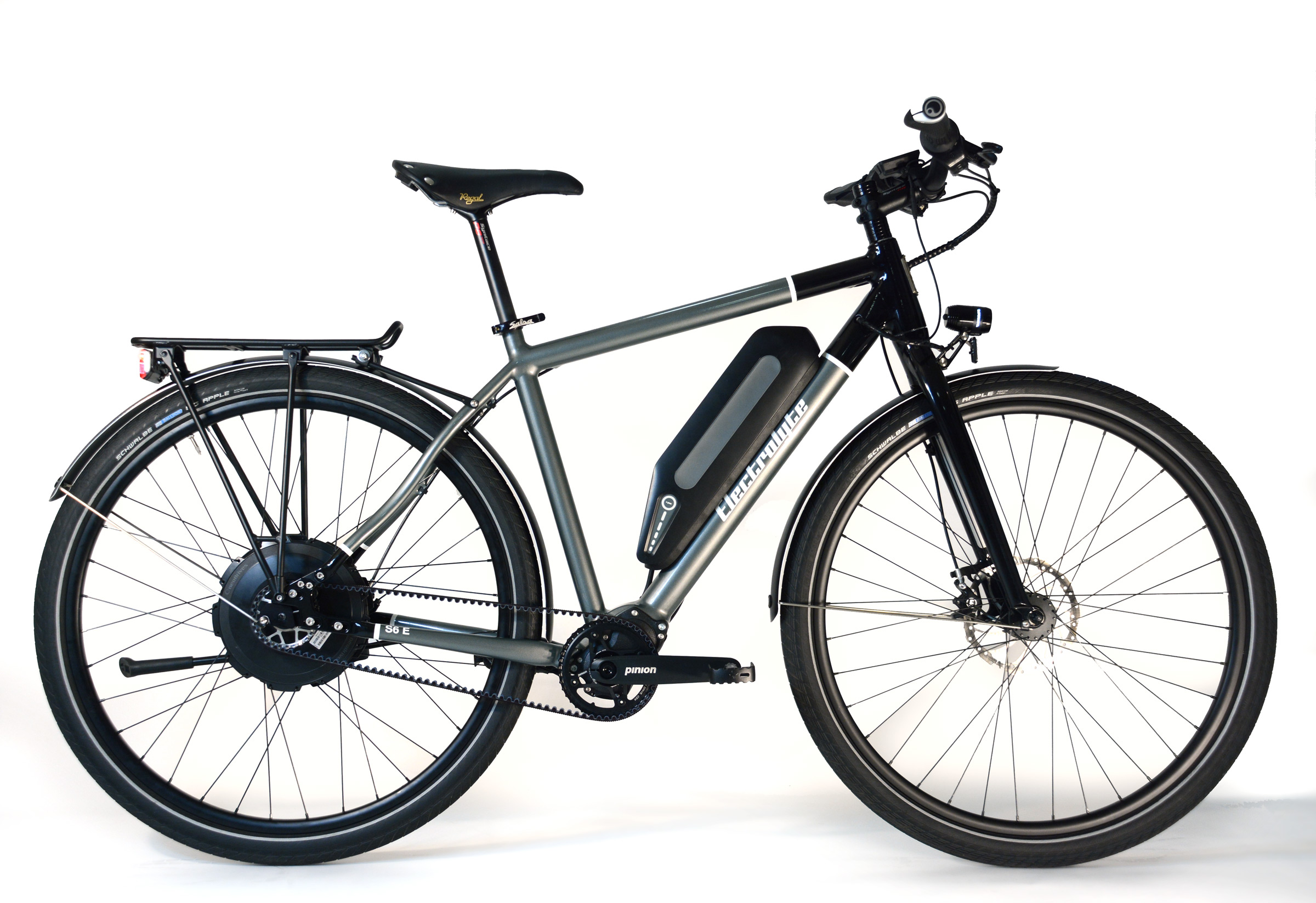 Electrolyte just launched the new S6E commuter/touring style eBike with some interesting features that include the Pinion gearbox at the bottom bracket with a Gates Carbon Drive belt routing back to the Neodrives Z20 rear hub motor.
This appears to be a very low maintenance and clean drive system that should last for many miles.
And with more miles in mind the S6E comes with a 612 Wh lithium battery mounted on the downtube.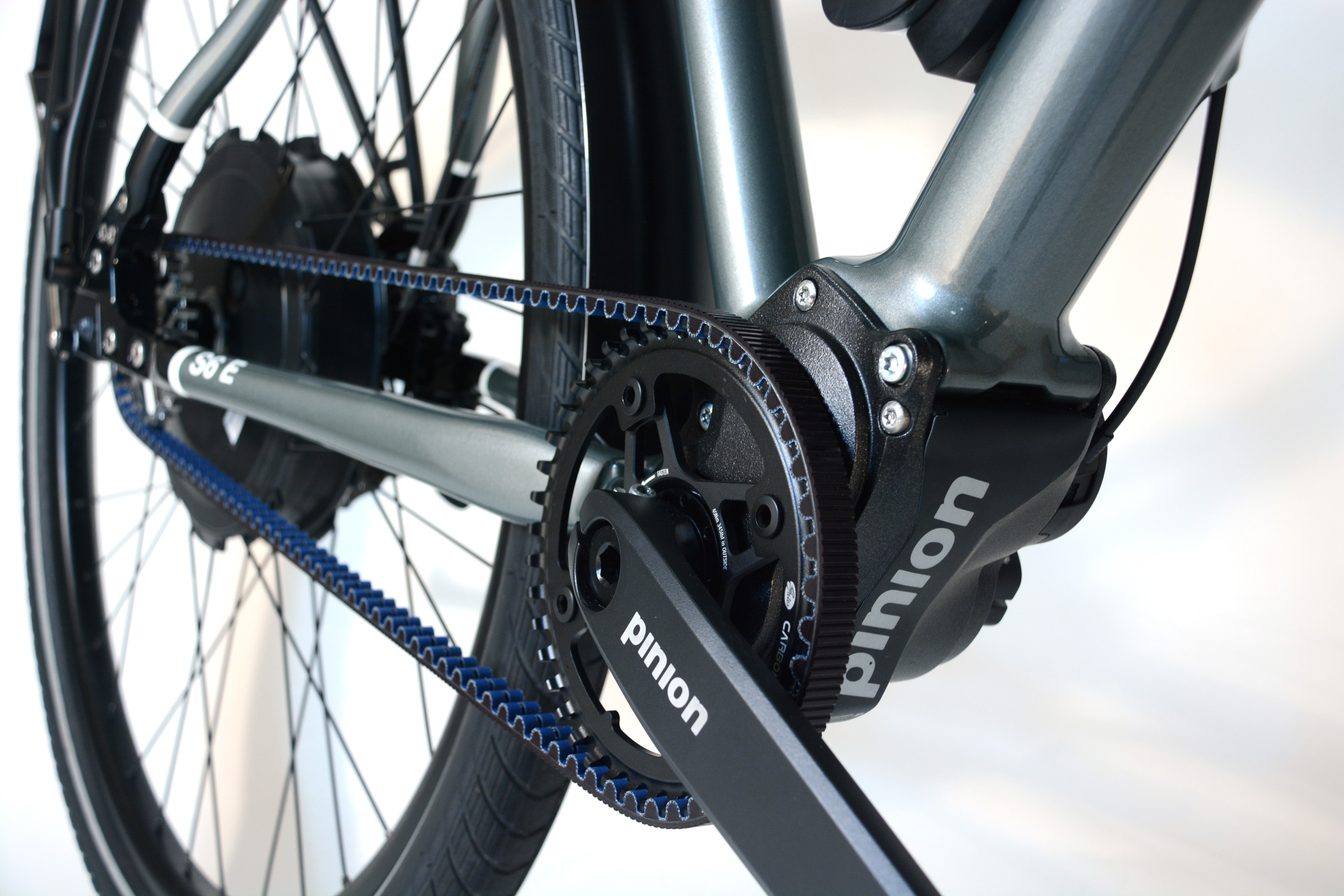 The Pinion 1.9XR gearbox has 9 speeds with a 568% range from the low to high end of the gear range to cover a lot of varied terrain.
The Gates Carbon Drive belt is clean, maintenance free, and quiet. Plus it lasts longer than a chain.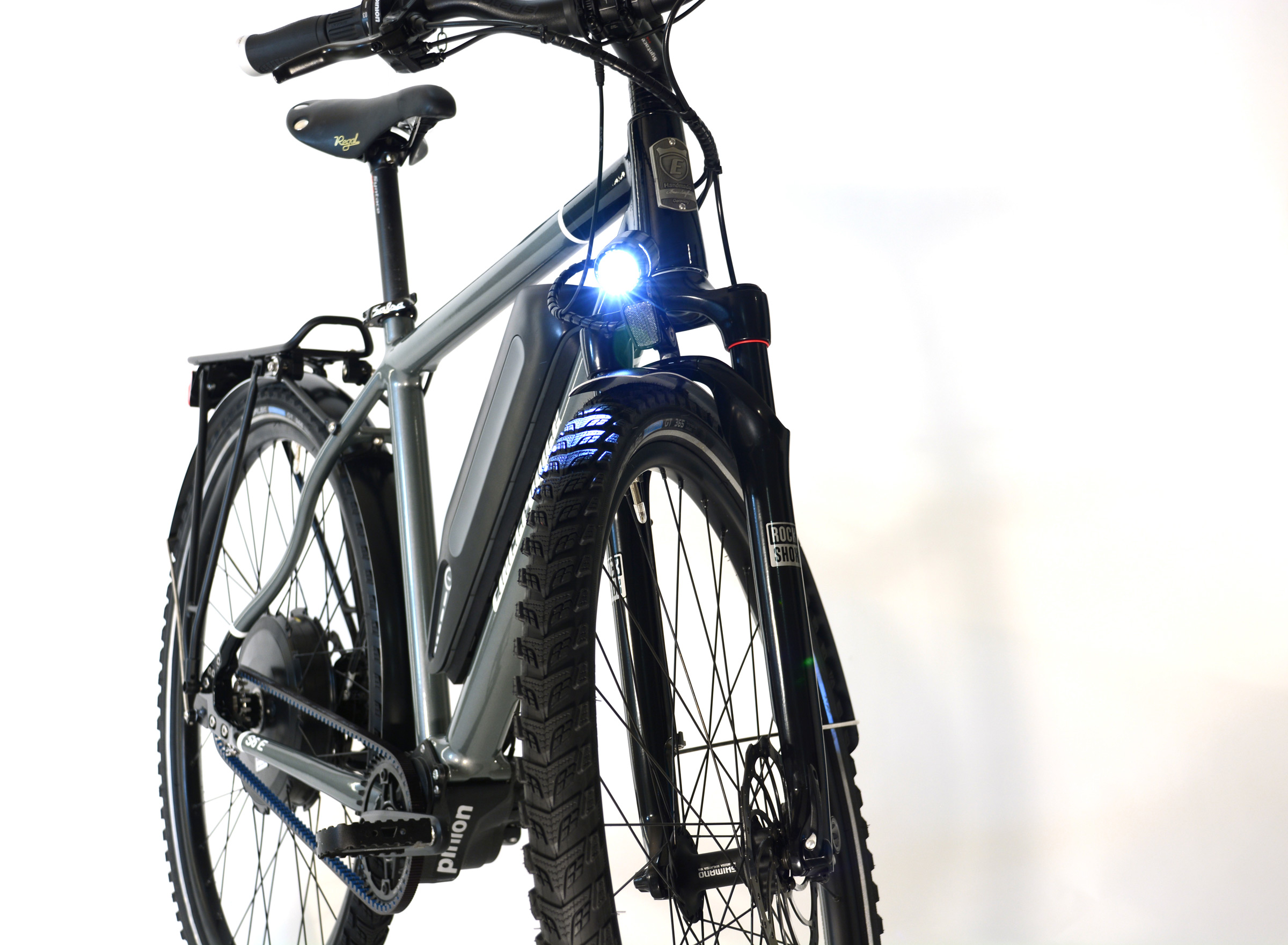 The stated weight of the S6E is 50.5 pounds or 22.9 kg. The Electrolyte S6E is available from 5.490, – € including VAT.
eBike Law
NYC Legalizes eBikes & eScooters
Electric bikes and electric scooters are now legal in New York City with some exceptions.
According to CBS New York the eScooter share companies are not allowed to operate in Manhattan and eBikes and eScooters are only allowed in bike lanes, not on sidewalks or greenways.
Riders must be at least 16 years old, wear a helmet, and the assist speed is limited to 20 mph.
Get Inspired
Enter to Win a Raleigh Retroglide eCruiser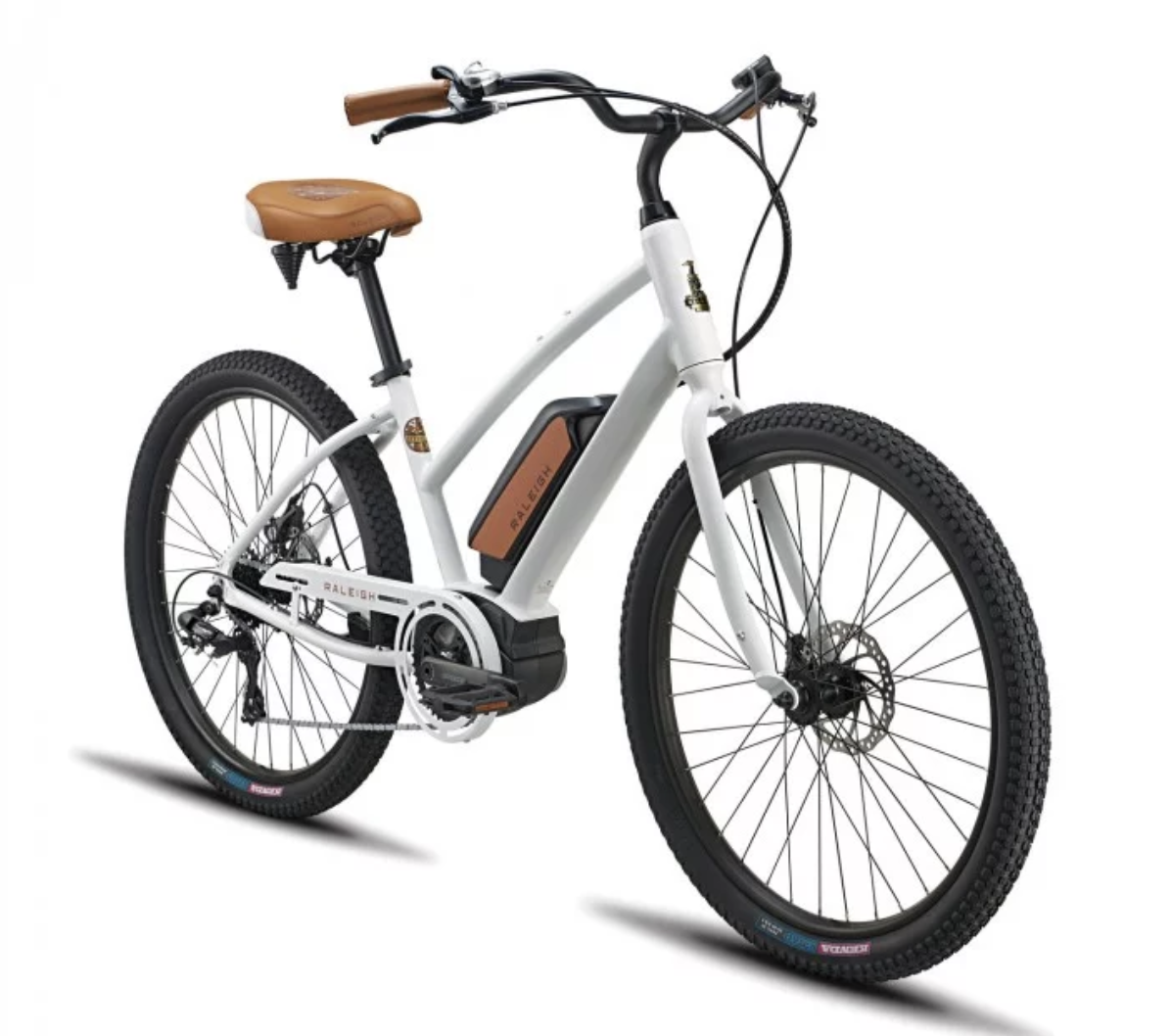 PeopleForBikes wants to know how often you ride, what type of riding you do, and when you ride.
By completing their 15 minute survey you will be entered to win a Raleigh Retroglide eBike valued at $1,899.99, Ride Prep Tool Kit valued at $109.99, or Ten PeopleForBikes gift packages valued at $50 each.
The survey will be open until June 28.
Sir Clive Woodward Rides New Ribble eBike
Rugby World Cup Winning Coach, Sir Clive Woodward, has joined the eBike scene and rides a Ribble SLe electric road bike.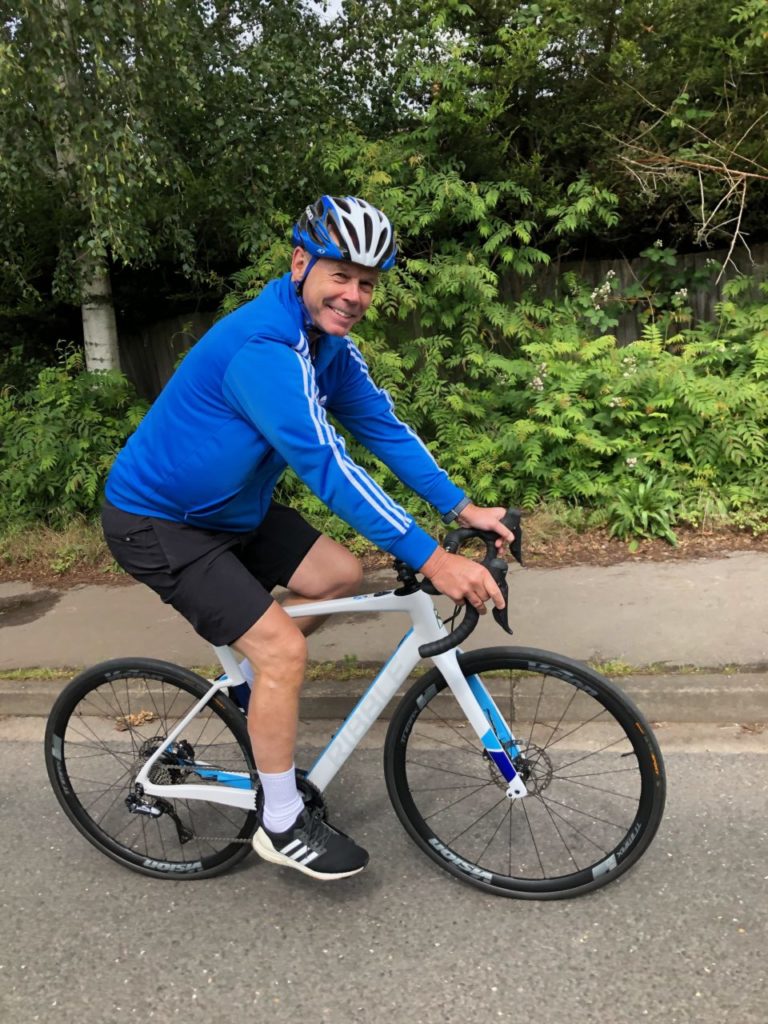 "High performance, achieving goals, continuous learning and development are key for everything I stand for – I like to challenge the traditional school of thought in order to adapt and succeed. This e-bike will allow me to take my cycling to the next level" says Sir Clive.
Andy Smallwood, Ribble Cycles CEO adds "We are really excited to see Sir Clive on our e-bike. It's our flagship model and this combination sees World-class design and technology combined with World-class performance – a potent match that will give Sir Clive the edge he looks for in sport."
Racing the Giro d' Italia on an eBike
Last month the Giro E race followed almost the exact route as the long standing Giro d' Italia stage race.
Velonews interviewed Swedish rider Patrik Popelar who did 6 stages of the Giro E and had some interesting insights as to how this electric road bike race went.
eBike Incentives & Deals
B.C. Offers $850 eBike Rebate
The Canadian province of British Columbia is focused on doubling the number of trips by bike, scooter, and public transit by 2030 and part of that includes an $850 rebate on an eBike if you scrap a high-polluting vehicle! CBC has more on this program.
Vermont Residents Have it Good!
If you are a Vermont resident then there are a lot eBike incentives available for you.
Burlington has an eBike library for you to borrow an eBike, including cargo bikes!
There is also a traveling library of eBikes that visits different towns around Vermont.
Some electric utility companies offer $200 rebates on eBikes.
EVELO offers 10% off for Green Mountain Power customers.
There are low interest loans available.
This is all coordinated through Local Motion that is Vermont's statewide bike and walk advocacy nonprofit. Here is a video with some of the work they do:
Rad Power Bikes RadWagon New Price
Rad Power Bikes announced that they have lowered their RadWagon eCargo bike price by $100 to match their other eBikes prices of $1,499.
Stay tuned for more e-bike news and reviews and thanks for reading!
-Pete
P.S. Don't forget to join the Electric Bike Report community for updates from the electric bike world, plus ebike riding and maintenance tips!
Reader Interactions