eBike News: New 2018 eBikes, Seattle eShare, eMTB Races, Rebates, Overpowered "eBikes", & More! [VIDEOS]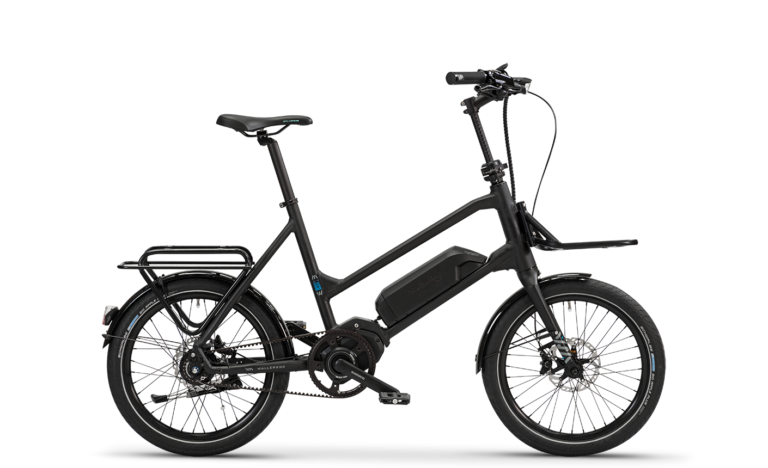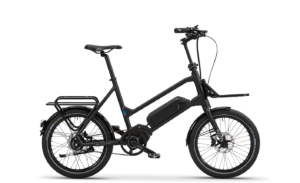 In this week's eBike news roundup:
Wallerang's 2018 E-Bikes
HNF Nicolai's Ultimate Urban Machine
CERO One Modular E-cargo Bike Now Shipping
EVELO Galaxy 24 Compact & Maneuverable Step Thru
Seattle's New Dockless eBike Share System
Bosch eMTB European Race Series
52 City Council Staff Ride eBikes
$700 eBike Rebate
eBiking in LA and Brussels
eMTB Racing in the UK
Overpowered "eBikes" Are Not Electric Bicycles
And Much More!
New E-Bikes and E-Bike Systems
Wallerang's 2018 Bikes Roll Out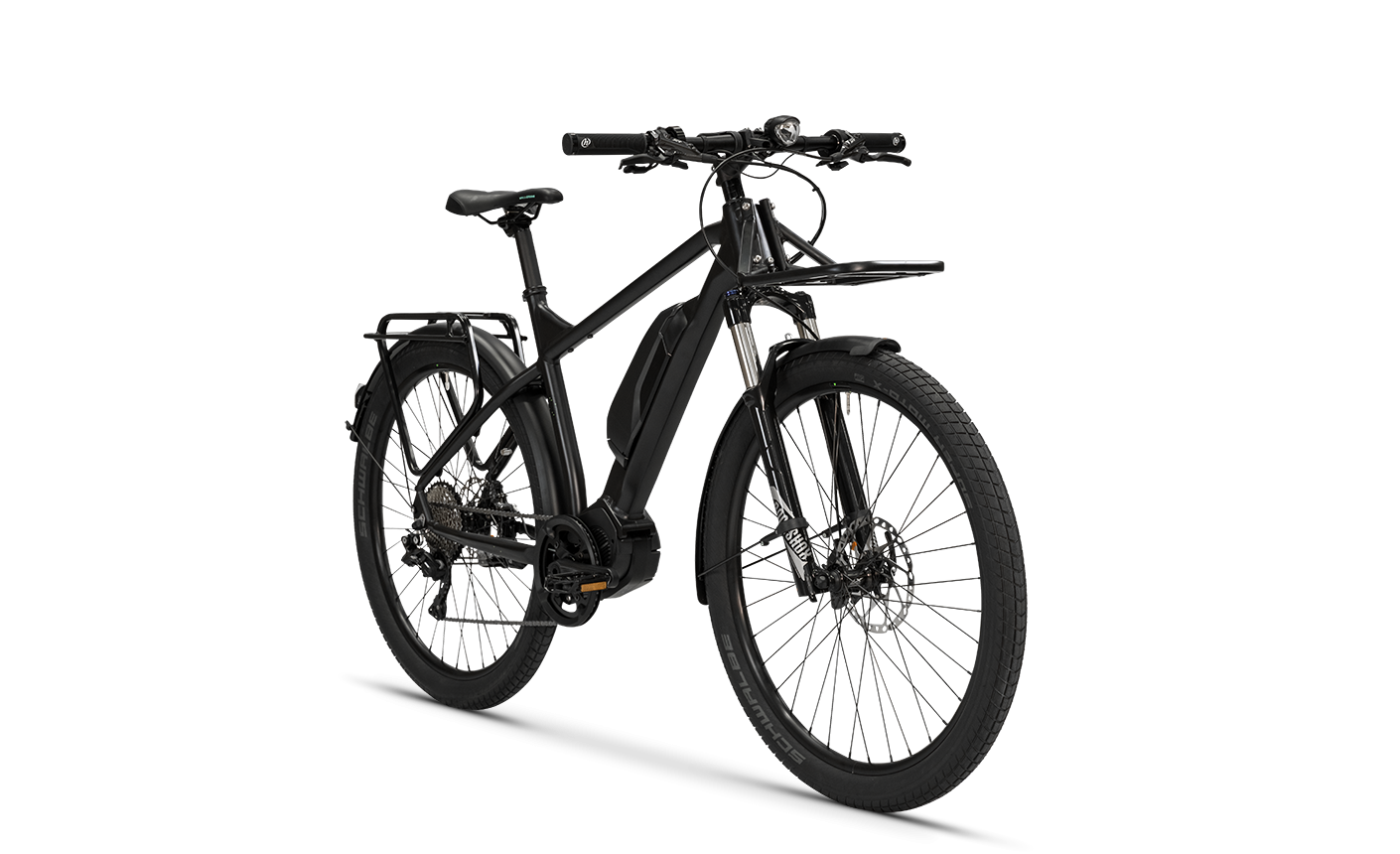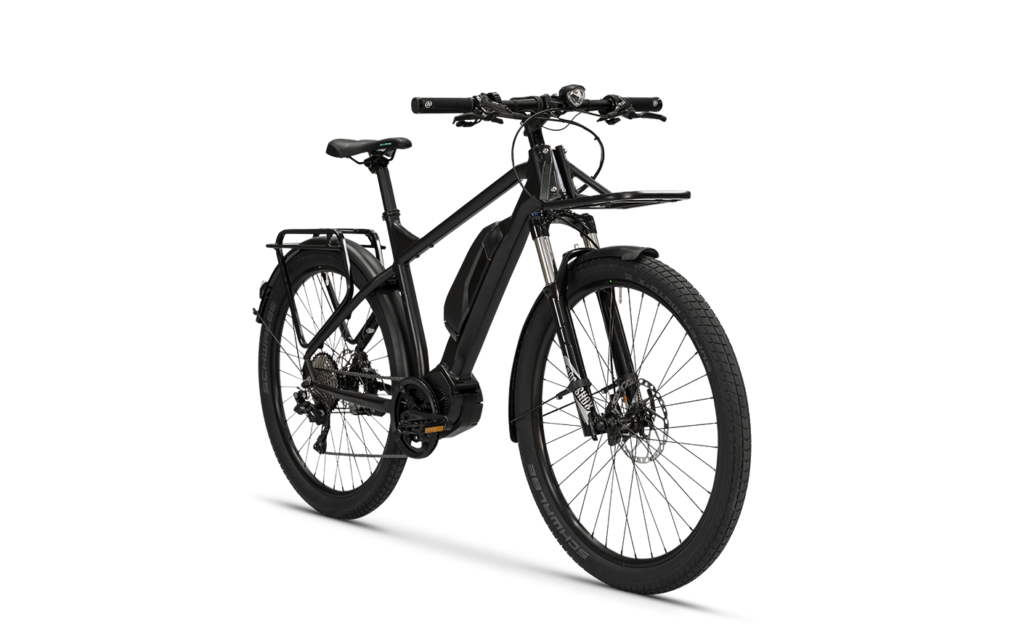 We have already featured Swedish firm Wallerang (see Interbike video below) and these 2018 bikes are now being rolled out around the world, so here is a reminder of the new models which all feature Wallerang's true USP, a modular carrying system featured across the range that allows single-click addition and removal of all kinds of luggage both at the front and rear of the bike.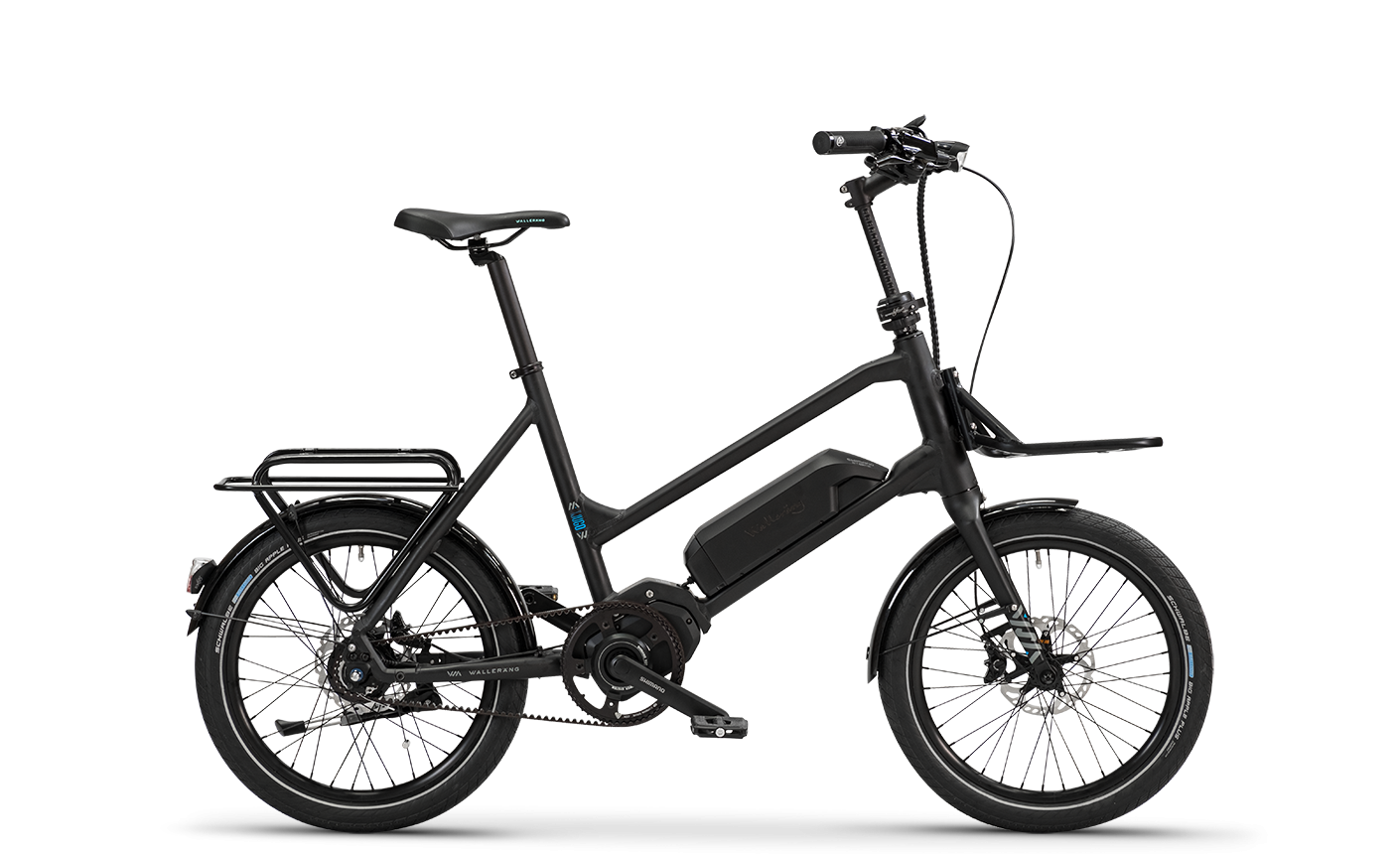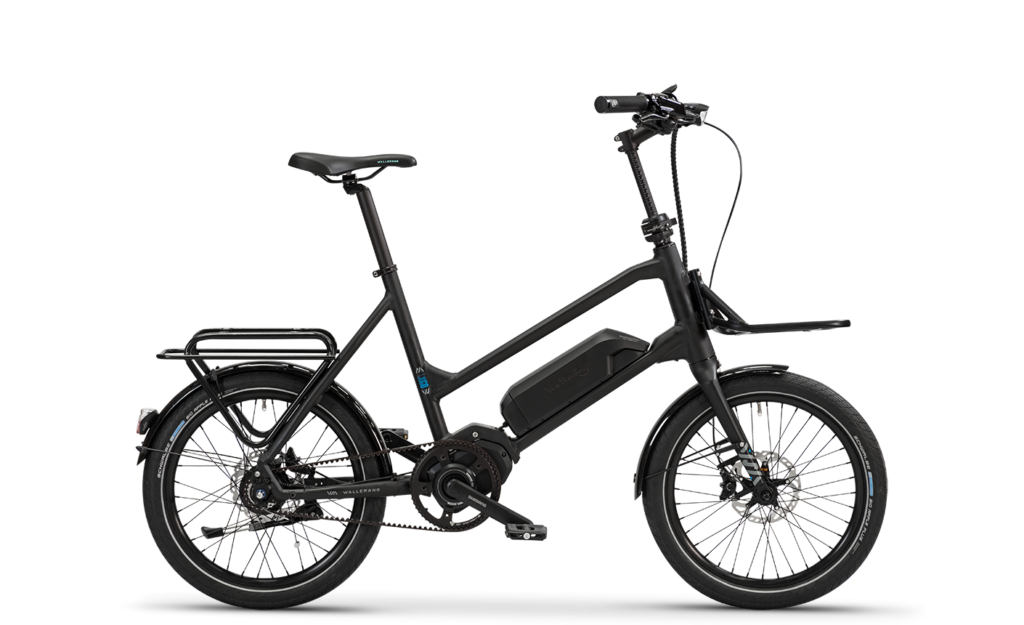 The Tjugo (Swedish for Twenty) is a neat twenty-inch wheeled city bike with belt drive and electronic shifting Alfine hub gears whilst the Tapper is a touring-cum-adventure bike with oversize tyres and the performance orientated Shimano E8000 motor system. Available in both Europe and the US.
HNF Nicolai's Ulimate Urban Machine
HNF-Nicolai's new XD2 Urban is a completely new emtb style e-bike but aimed at urban riding – partly because it features Gates belt drive and hub gear options.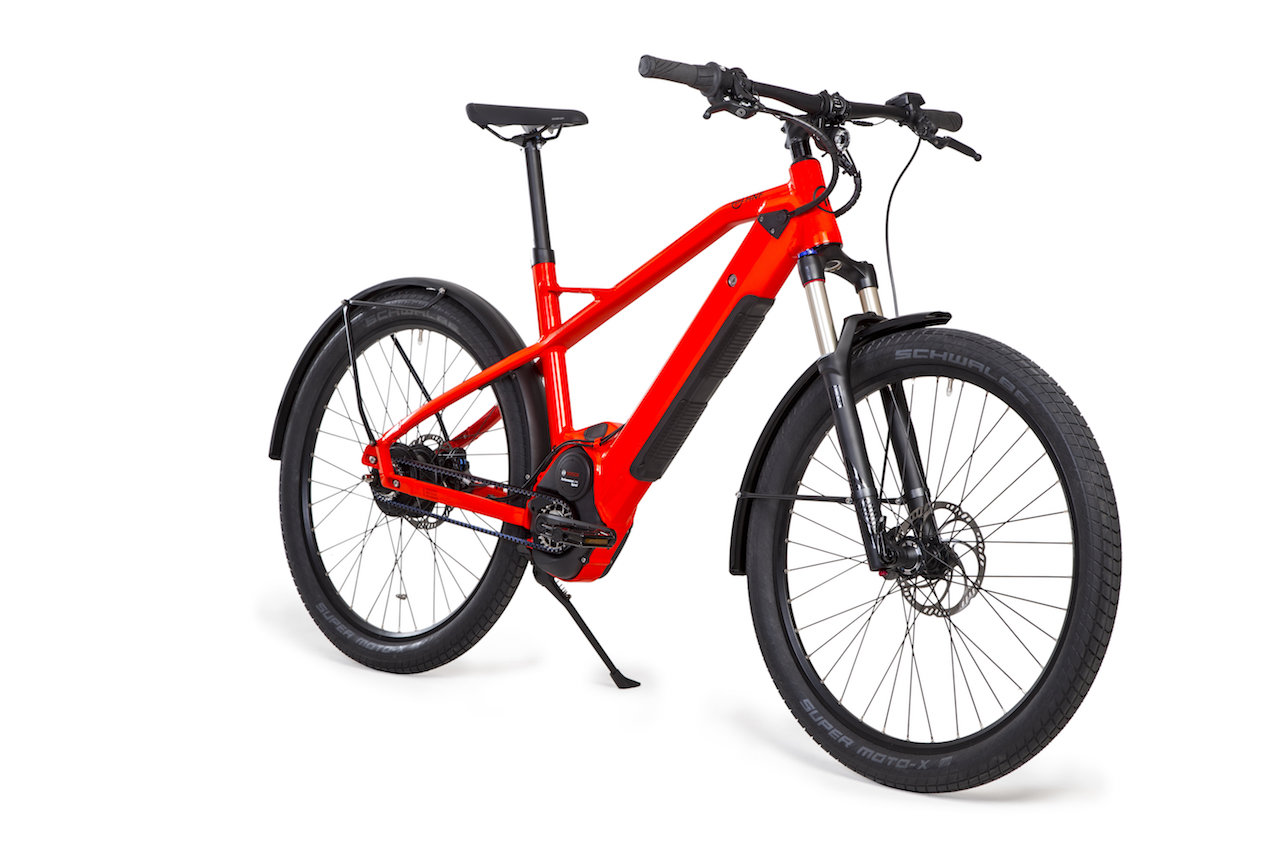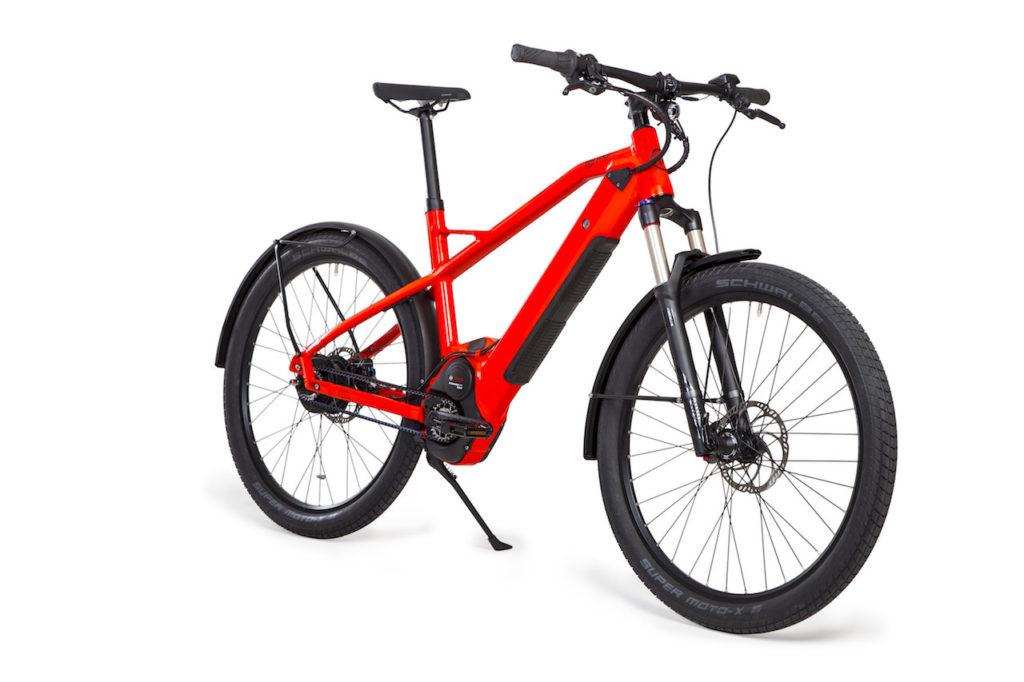 The basic version of the XD2 uses the stepless NuVinci Optimized N380SE transmission whilst an electronically controlled Rohloff E-14 hub gear system will be a future option.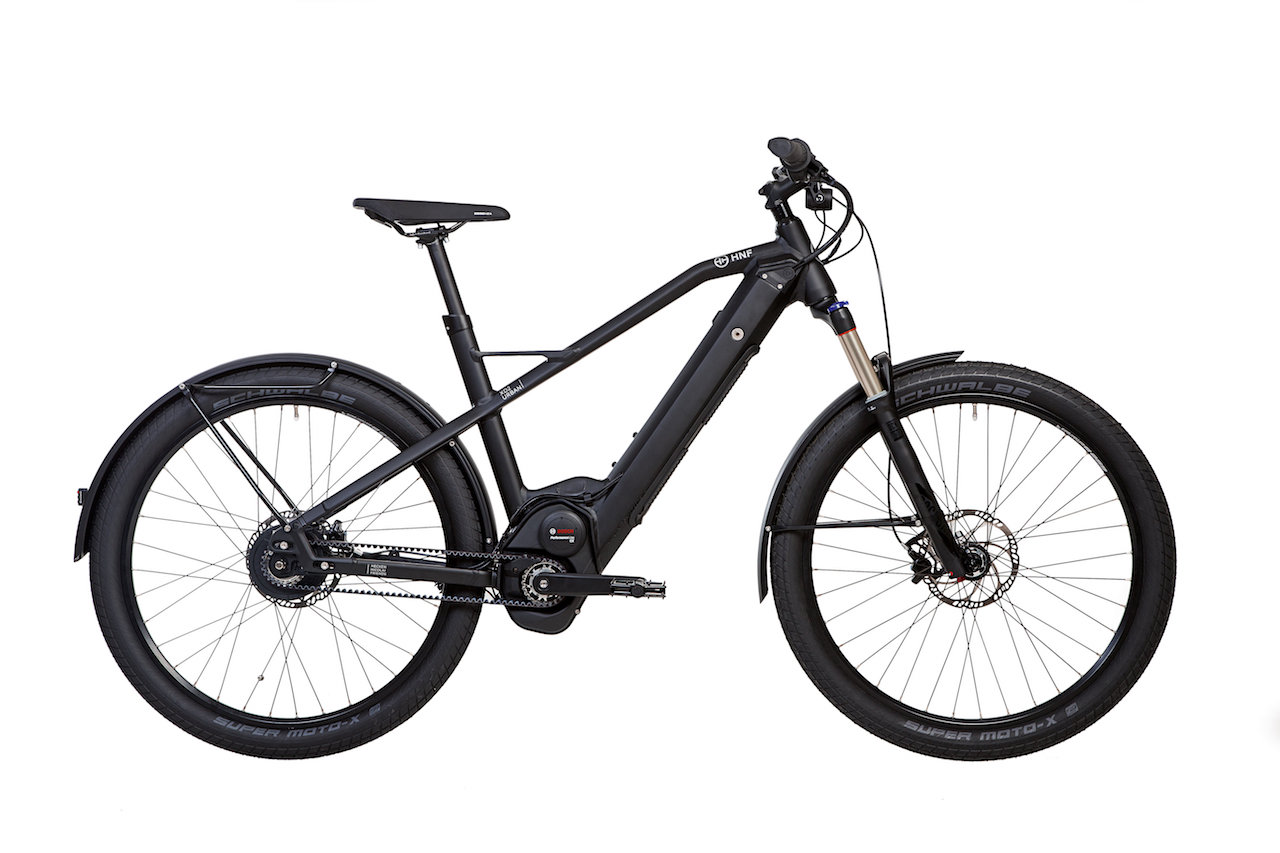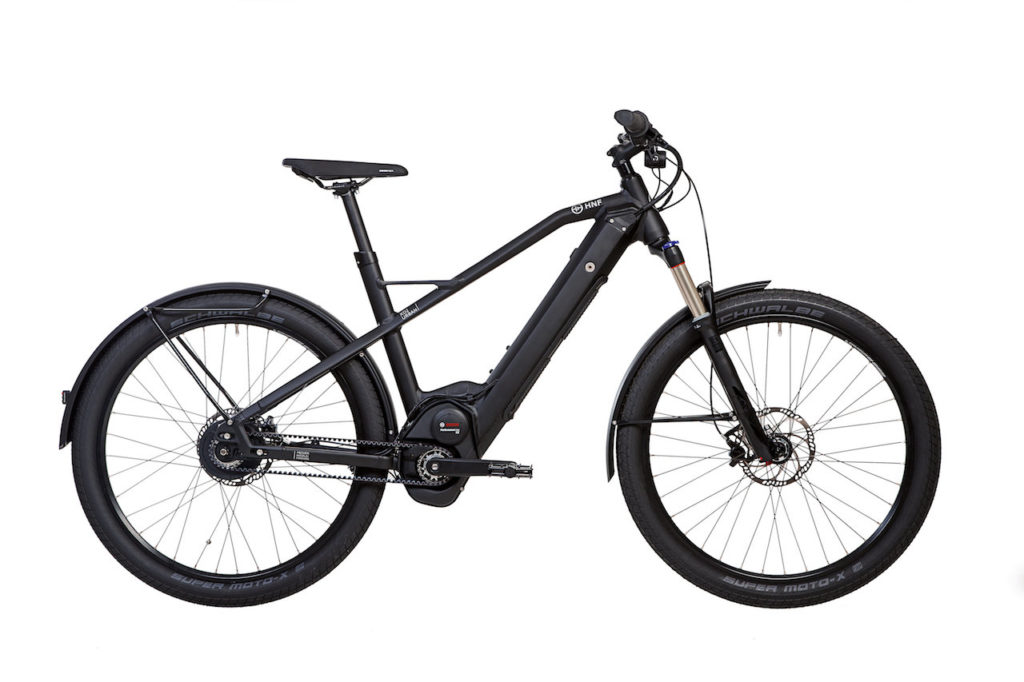 The Bosch PowerTube battery blends into the frame and the Bosch Performance Line CX motor is integrated in an upright position to blend in with the frame's lines.
There are also hydraulic disc brakes, Wingee fenders and a Supernova E3 lighting system and a 45km/h S-Pedelec version.
The XD2 Urban is available from March 2018 at a price of 3.990€ (25km/h) / 4.290€ (45km/h) in two colors (black and neon orange) and two sizes (S/M and L/XL) and can be ordered from HNF-NICOLAI directly.
Cero Mini-E-Cargo Bike Now Shipping
California-based CERO have just announced they have fulfilled all orders from their 2017 crowdfunding campaign and have started selling bicycles direct-to-consumers and through 'select retail partners'.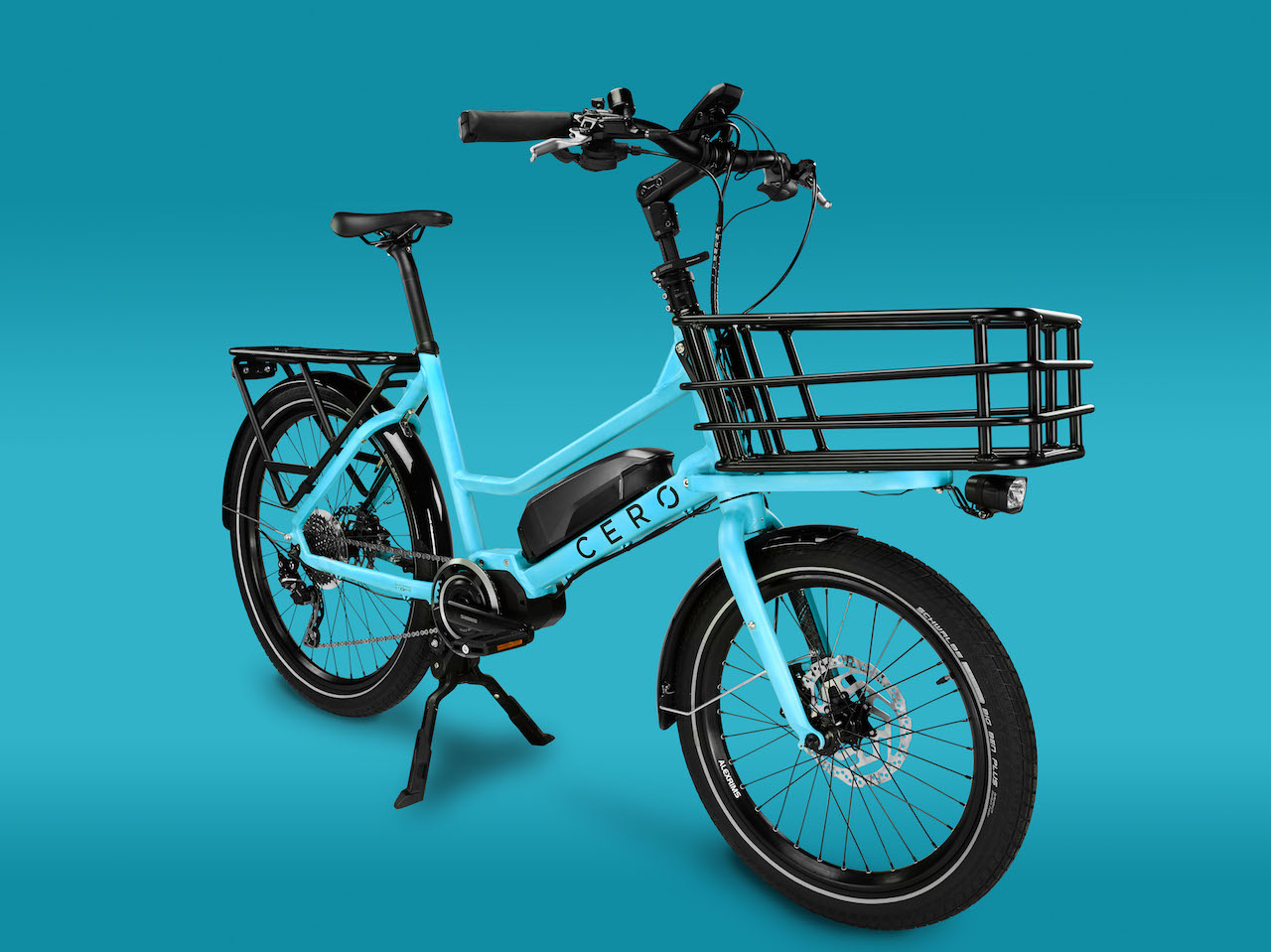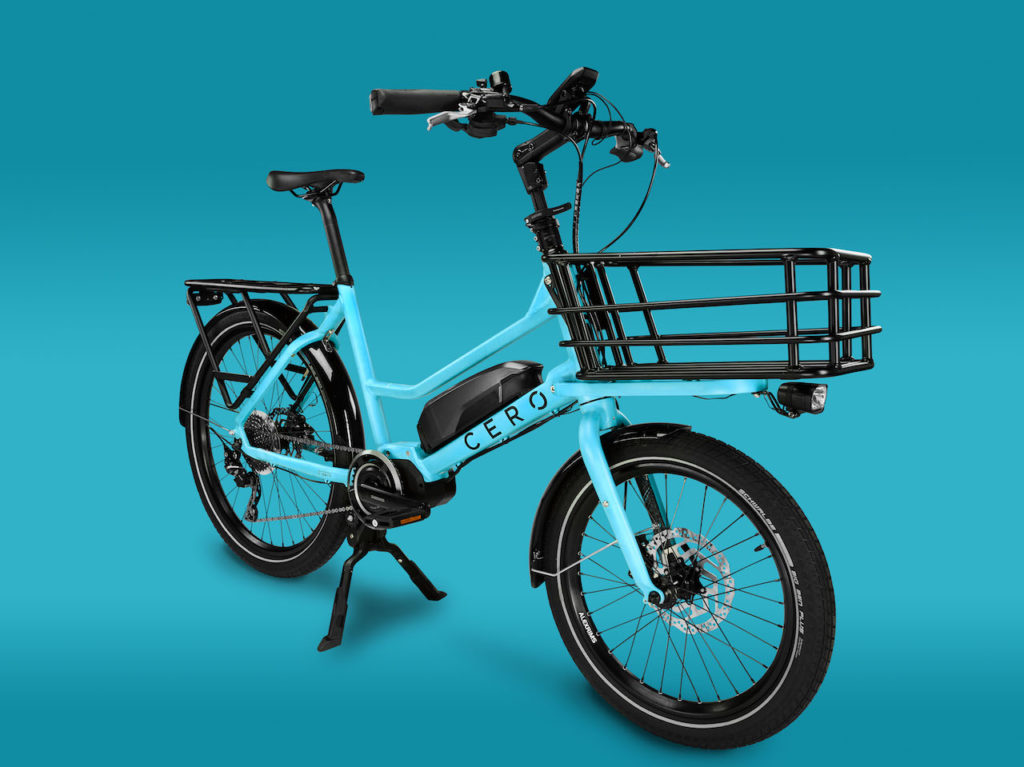 The CERO One is marketed as a modular, compact e-cargo bike retailing for $3,399 and up depending on how it is outfitted.
CERO's press release states "Our goal was to design and build a modern version of the Japanese 'Mamachari': a practical utility bike that could be used by almost anyone as a replacement for a car in their daily lives."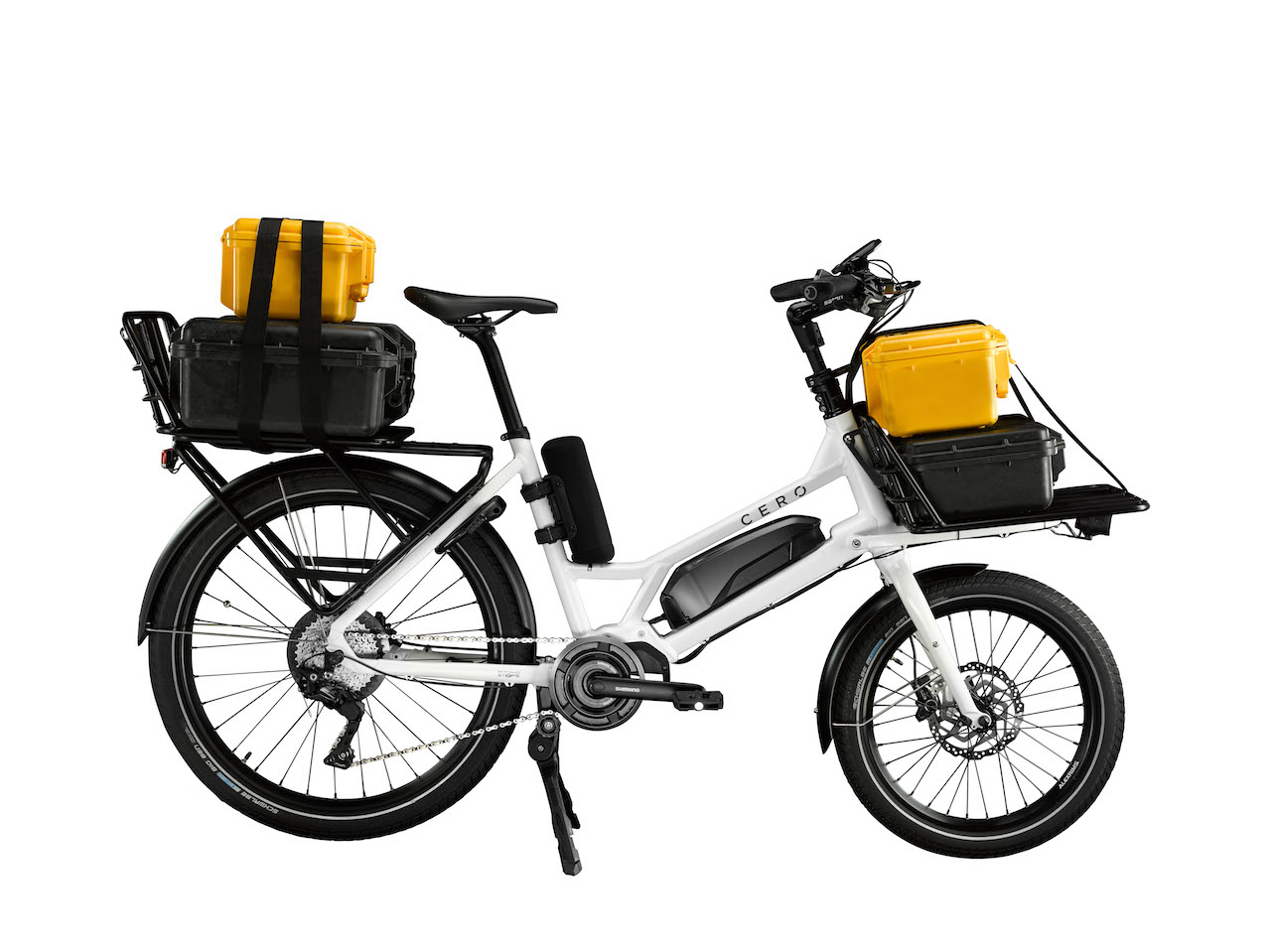 CERO's 12-way modular cargo system combines three types of basket with front and rear racks. It packs mid-drive power from Shimano and a 504Wh battery.
CERO is seeking to partner with the best retailers of electric bikes and interested dealers should contact CERO at [email protected]
New EVELO Galaxy 24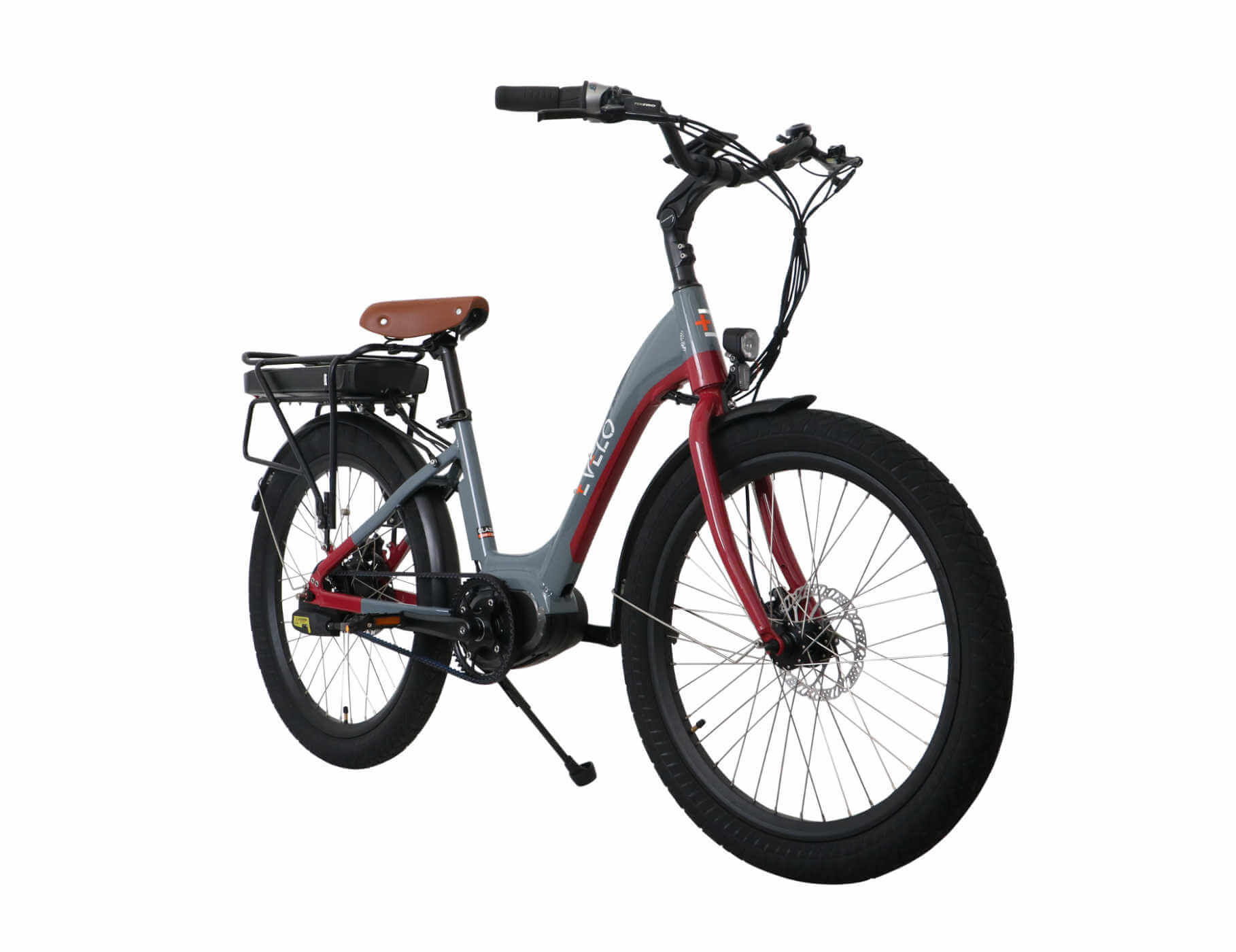 The new EVELO Galaxy 24 shares the same components as the Galaxy ST but has a smaller frame and 24″ wheels.
Here are some of the highlights:
Smaller frame, deep step-through frame and 24″ x 2.4 tires make the Galaxy 24 easy to handle for riders of virtually any height.
The bike features a 350W/740W peak mid-drive motor with 80Nm of torque.
The powerful motor comes coupled with a CVT transmission and a maintenance-free Gates belt drive. Also, there is an optional fully-automatic NuVinci Harmony transmission.
This model is powered by a large 36V 13Ah battery with a stated range of up to 50 miles of range on a single charge.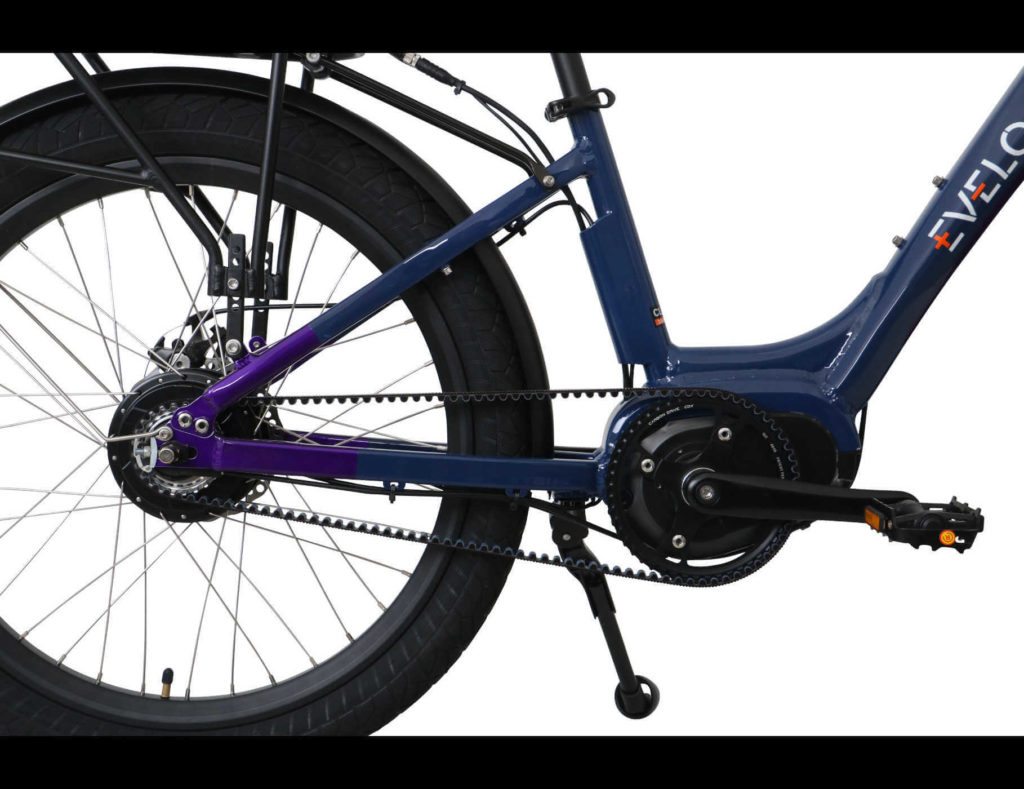 The Galaxy 24 is available for pre-order right now and the bike ships in April. There is a 20% off introductory offer until February 21. The Premium model starts at $3,499 ($2,799 until Feb. 21).
Evowheel – The Latest E-wheel Solution
Evowheel is another of a long line of 'all in one' e-wheel solutions which aim to convert standard bikes to e-bikes by simply swapping over a wheel. It claims to fit 95% of bikes and to be fitable in 'a mere 30 seconds'
There will be front wheel replacement Evowheels at 20, 24, 26 and 27.5 inches and 700c wheel sizes as well as v-brake and disk brake versions. There are five power settings all controlled wirelessly via smartphone app and the hub enclosed battery charges via a socket in the end of the axle.
Here is a link to their Indiegogo campaign.
Elsewhere on EBR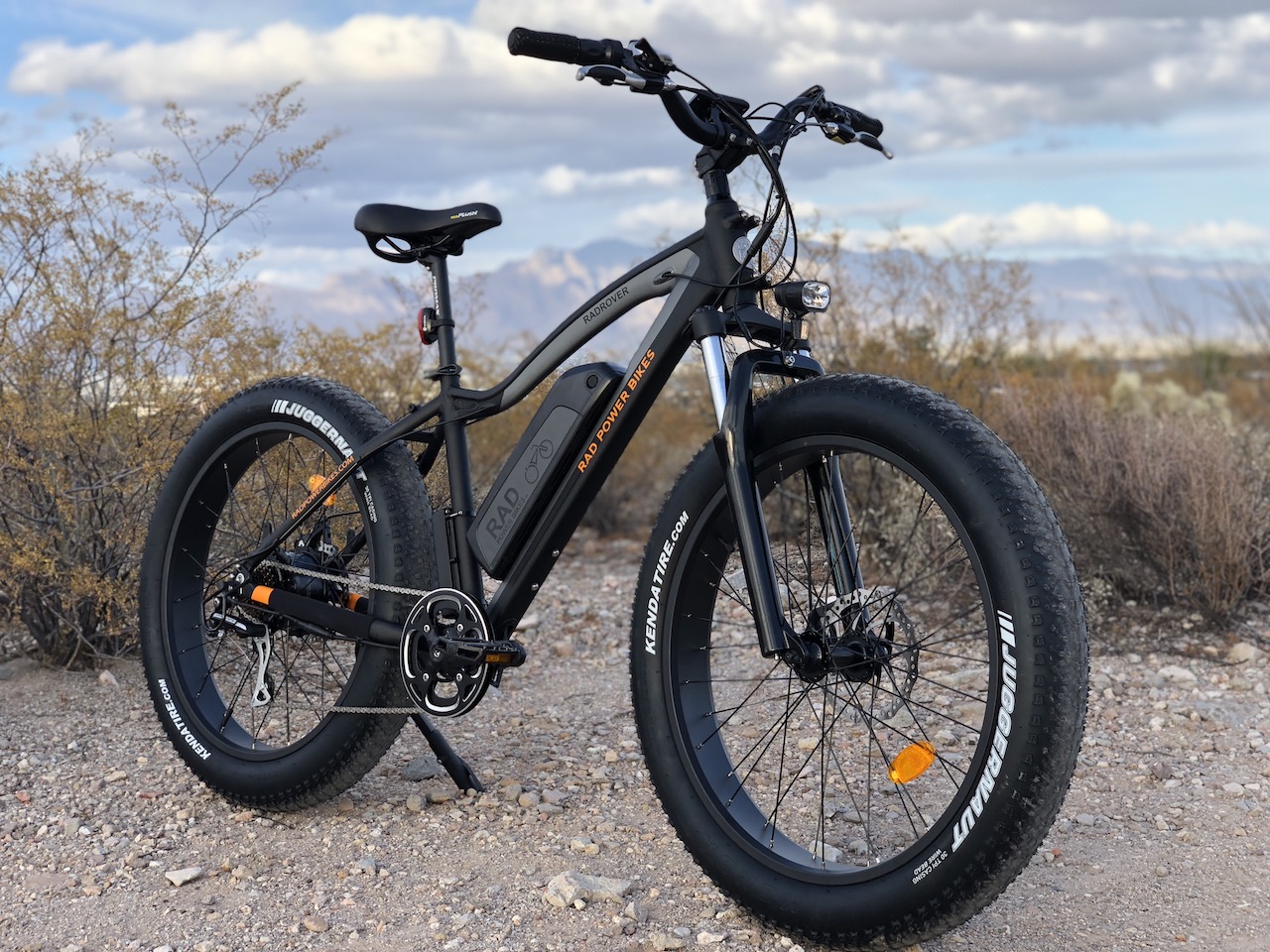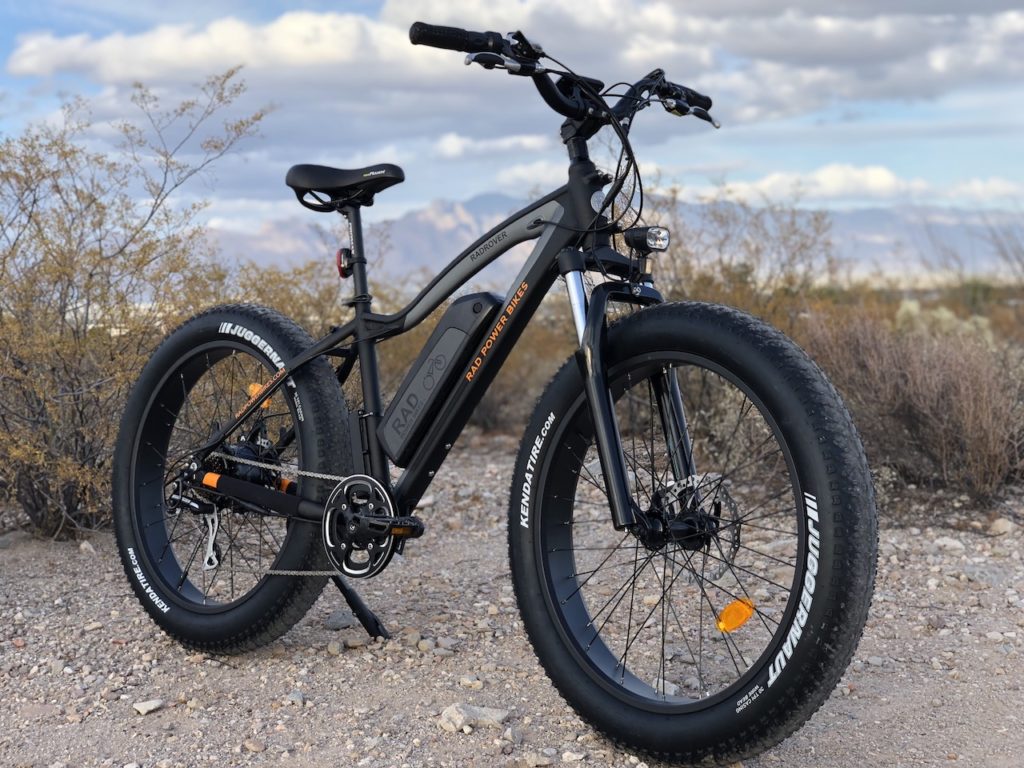 We have a part 1 review of a very capable looking e-fat bike, the Rad Power RadRover. The bang per bucks factor looks very impressive with a 750W motor, 672Wh battery and 4 inch wide tyres included in the $1499 price. This part 1 report features full spec details and plenty of photos.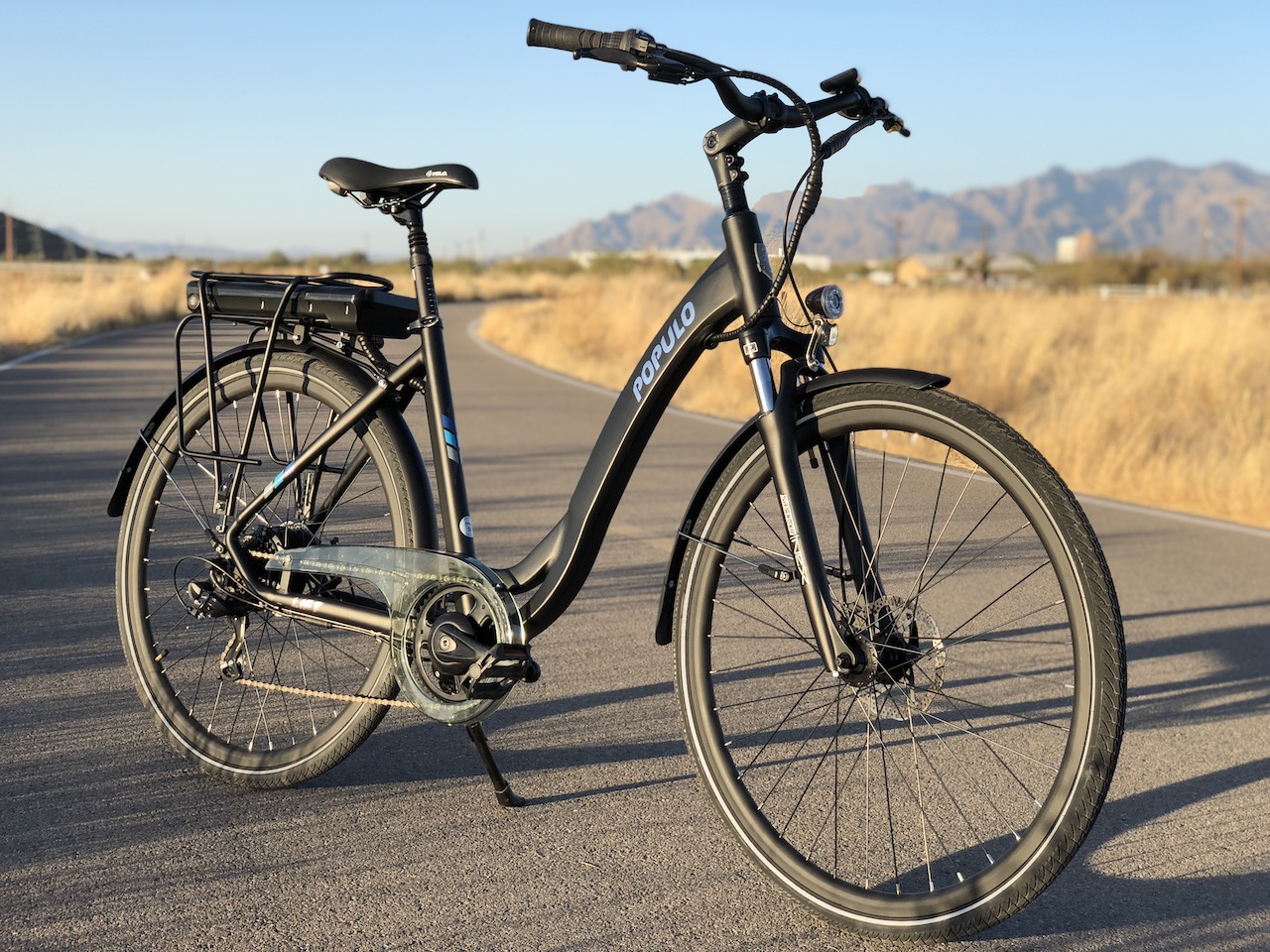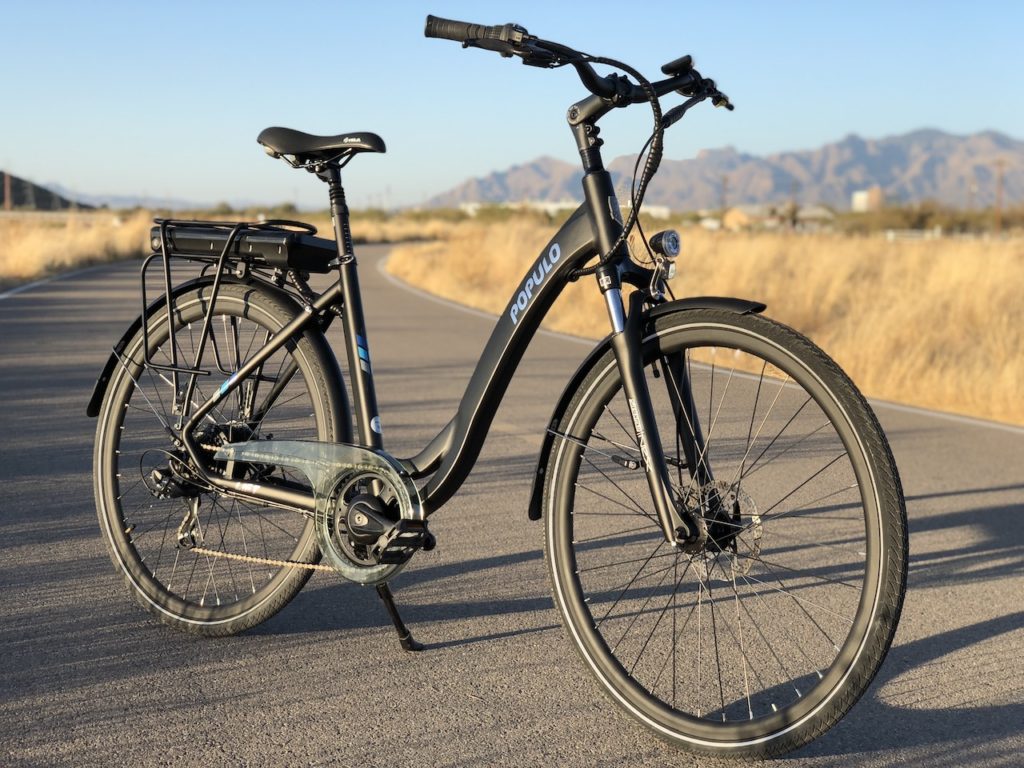 If you are interested in a very, very keenly priced commuter bike with a very easy to ride step-thru frame check out part 2 of our Populo Lift V2 review, with video and summary.
Get Inspired
E-biking Around LA
This account from Slate of riding an e-bike around Los Angeles is a great advert for the advantages of e-biking – think of them not just as supercharged bikes but as potential car replacements is one of the main messages.
There are plenty of links to other interesting news and finally a prediction that e-bikes will figure strongly in future streetscapes: "When the day comes that cities teem with automated vehicles, space will be at a premium, and modes that use less of it will be favored. It will also become something of a rare pleasure to be able to carve your own path through a city of robots on algorithmically determined journeys. For both requirements, the electric bike fits the bill."
Brussels Midwives Delivering 'Slow Care' by E-bike
One of Bosch's latest promotional video shows how e-bikes can make a difference not just to your commute but to how you do your job and even how you feel whilst you are doing it. It's a brief description by midwives in Brussels describing the very positive impact e-bikes have on their working day.
Bosch eMTB Challenge
Bosch and Trek have teamed up for a series of eMTB races in Germany, Austria, Switzerland, Italy and France for this year. The races are designed for electric mountain bikes specifically, here is more from Bosch:
"The eMTB-Challenge offers impressive versatility. The riders must cover around 35 kilometres and negotiate an altitude differential of 1,000 metres. Riding technique and orientation are important, as are fitness and smart battery management. The stages offer a mix of uphill and downhill sections. The only enemy is time itself: The races are ridden against the clock without any prior training. In the transfer stages, the emphasis is on good orientation rather than just speed. Various orientation points have to be found along the route – missing one will earn the biker a 10-second time penalty. The rider with the fastest overall time is the winner."
The races are focused on riders of all abilities from new riders up to very advanced.
Here is more info on the Bosch eMTB Challenge.
Revolve24
Revolve24, the 24-hour cycling endurance challenge hosted on the UK motor circuit Brands Hatch from September 14 to the 16, has expanded its 2018 programme to offer over 48 hours of events including, for the first time, an emtb event, reports the UK's Bikebiz. The article classes it as 'one of the UK's first emtb events.'
eBike Share & More
Seattle Dockless eShare
LimeBike is rolling out 500 eBikes for their Seattle eBike dockless share fleet.
"We see this as an opportunity to go beyond first and last mile solutions," said Jason Wilde LimeBike Regional GM. "Bringing the largest e-assist fleet in the US to Seattle allows us to help further reduce traffic congestion within the city."
Here is a good report on the new Seattle eShare.
San Diego is Next
Limebike is rolling out their conventional dockless bike share system in San Diego with their eBike fleet to follow soon.
Bike Share Wars
Here is a good report from Wired on the race and battle that is on for private bike share companies competing for territories around the world.
52 City Council Staff Ride eBikes
"More than 50 Tauranga (New Zealand) City Council staff are proud owners of electric bikes after the council facilitated a deal with a national e-bike distributor to encourage fewer single-occupant cars into the city centre."
$700 eBike Rebate in San Gabriel Valley, CA
Bike San Gabriel Valley and the city are offering a big $700 rebate on eBikes for citizens that qualify.
"We support the adoption of e-bikes, especially given that rebates are being thrown at cars," said Wesley Reutimann, Executive Director of BikeSGV. "They have good utility, and with our topography and the more and more hot days that we are experiencing, they make sense."
E-Bike Biz
Market Analysts say E-Bike Market Set for Growth Boost
This report from Cycling Industry News paints a very rosy picture for the future growth of the e-bike market globally.
Not Electric Bicycles
There are some electric motorcycles that are trying to fit into the "electric bicycle" category. These eMotorcycles do damage to the image of electric bicycles because they are well outside the realm of the power and speeds that eBikes are regulated to in order to still operate like a traditional bicycle.
The speed and power of these eMotorcycles that try to be electric bicycles can seriously injure riders and others they come into contact with. Outside Magazine covers this well in a review of one of these eMotorcycles.
My Week's Riding
I've taken delivery of the latest test bike, the extremely neat and practical e-cargo Packster 40 from Riese & Muller and its been straight to it, doing jobs in the rain and cold. Look out for my account of longer rides on it soon.
Stay tuned for more e-bike news and reviews and keep on riding.
-Richard
P.S. Don't forget to join the Electric Bike Report community for updates from the electric bike world, plus ebike riding and maintenance tips.
Reader Interactions