eBike News: Modular eBike, Brose Magnesium, eMTB Racing, Last Mile eCargo, & More! [VIDEOS]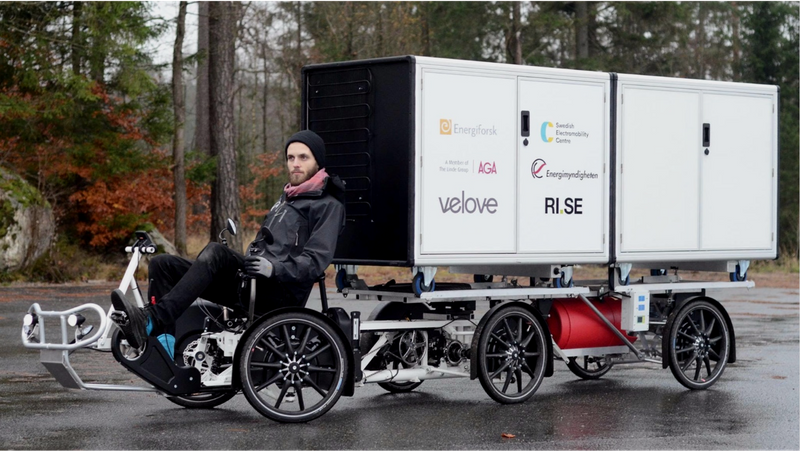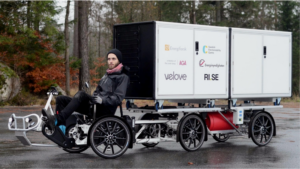 In this week's eBike news roundup:
Sterka's Modular eBike
Brose S Mag Mid-Drive Award
BULLS & Bosch eMTB Sea Otter Race
Velove's Last Mile eCargo Success
Micromobility in Minneapolis & Vermont
Upcycling Plastic Waste into a Cycle Lane
Strong European eBike Sales
And More!
New eBikes & eBike Systems
Sterka – Modular eBike You Can Build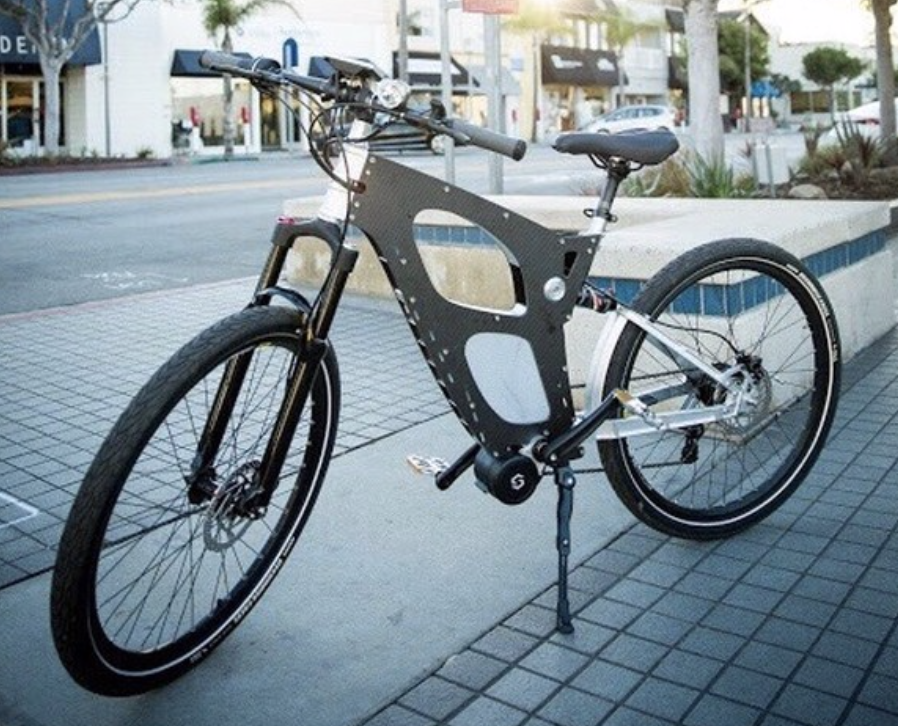 Composed of carbon fiber and aircraft grade alloy, the Sterka M1 includes a 350W mid-drive motor, 360Wh battery, 5-speed transmission hub, as well as front and rear hydraulic braking system and front shocks.
Prices are US$3250 pre-built and US$2950 self-assembly.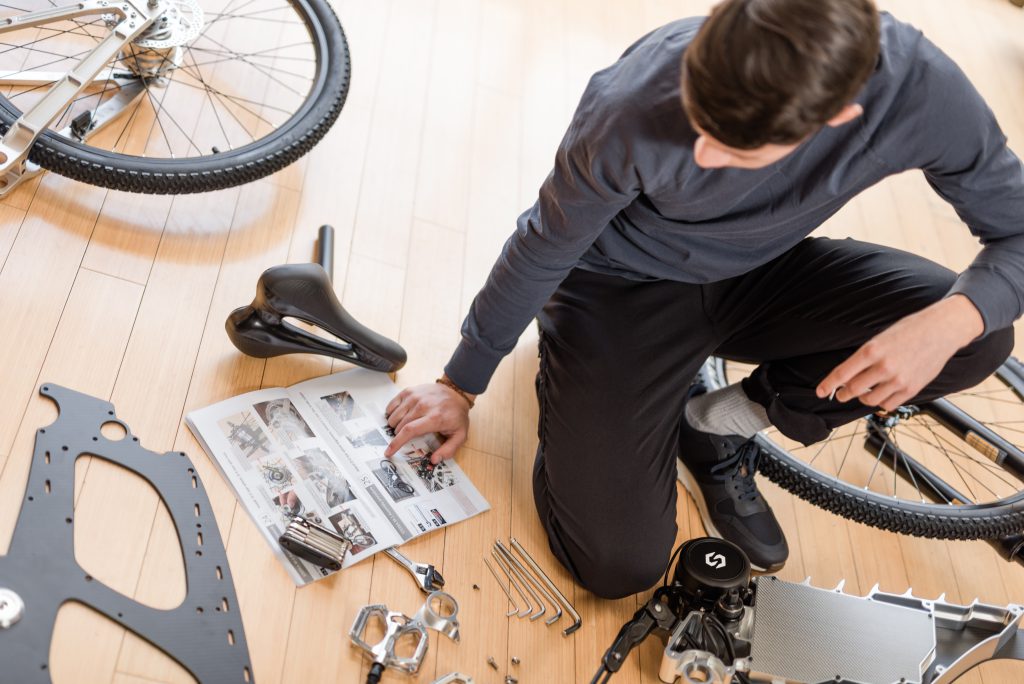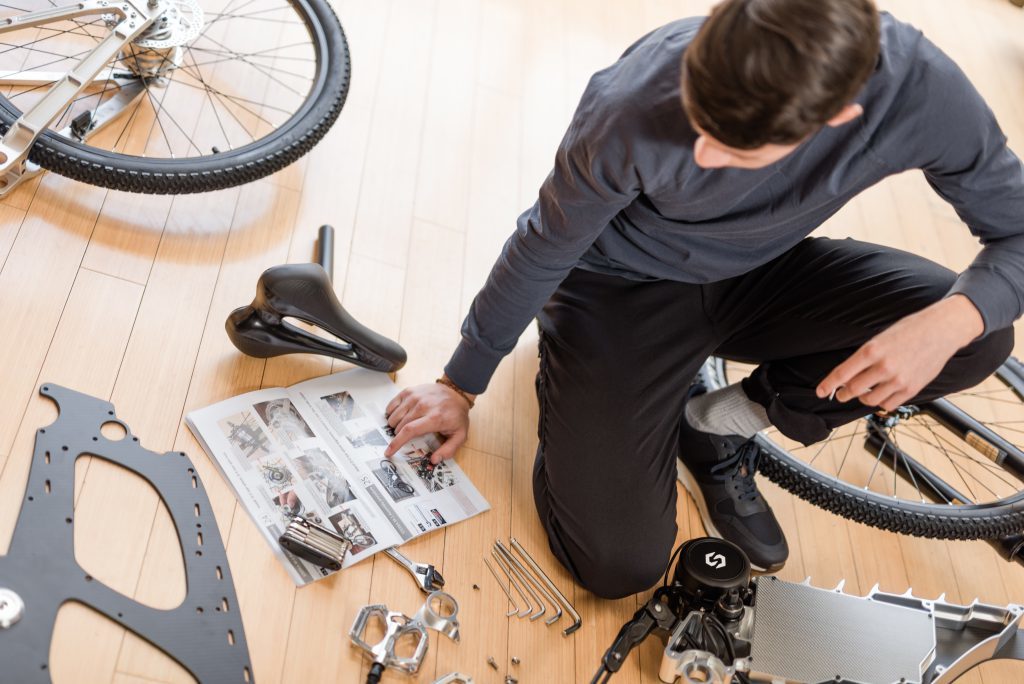 Building you own e-bike, with elements that are upgradeable and replaceable is certainly an intriguing idea.
"Inspired by our experience and passion with RC racing and kit building, my father and I decided one day to apply that concept and make it into an eletric bike. That's when Sterka Concepts was born." JJ Wang, Founder of Sterka Concepts
For now these are the only brief details we have, but 1st March sees the official launch of the Sterka M1 and more details may be released then.
Brose's Magnesium Mid-drive Wins Award
The Brose Drive S Mag with its unique magnesium housing has won a 2019 Design & Innovation Award.
Jury members not only analyse the products theoretically, they test the components in practice to determine 'the real added value for bikers'.
The jury and test team included staff of the magazines Enduro, E–mountainbike and Gran Fondo, plus bike industry insiders and specialists from outside the industry.
"We have taken a bold step forward with the development of the Drive S Mag," says Dr. Joachim Volland, Head of Brose Antriebstechnik. "We were the first, and so far the only manufacturer to successfully use magnesium as the material for this drive's specially-designed housing. Winning this award shortly after the launch of the Drive S Mag confirms that we're on the right track."
Brose says that thanks to its magnesium housing, the drive is 500 grams lighter and 15 percent smaller than previous versions. This results in a particularly high power density.
E-bikes with the Brose system have been available since 2015. All Brose drives are "Made in Germany": around 50 employees develop and produce the drives at the e-bike competence centre in Berlin. More than 30 manufacturers worldwide use Brose e-bike drives.
Get Inspired
BULLS & Bosch eMTB race at Sea Otter
BULLS and Bosch have teamed up to sponsor this years eMTB race at the Sea Otter Classic near Monterey, CA on April 12th.
This years course will be more challenging with steep climbs, two rock gardens, and the "Gravel Speed Trap"—a gravel section designed to stop race cars going more than 200mph!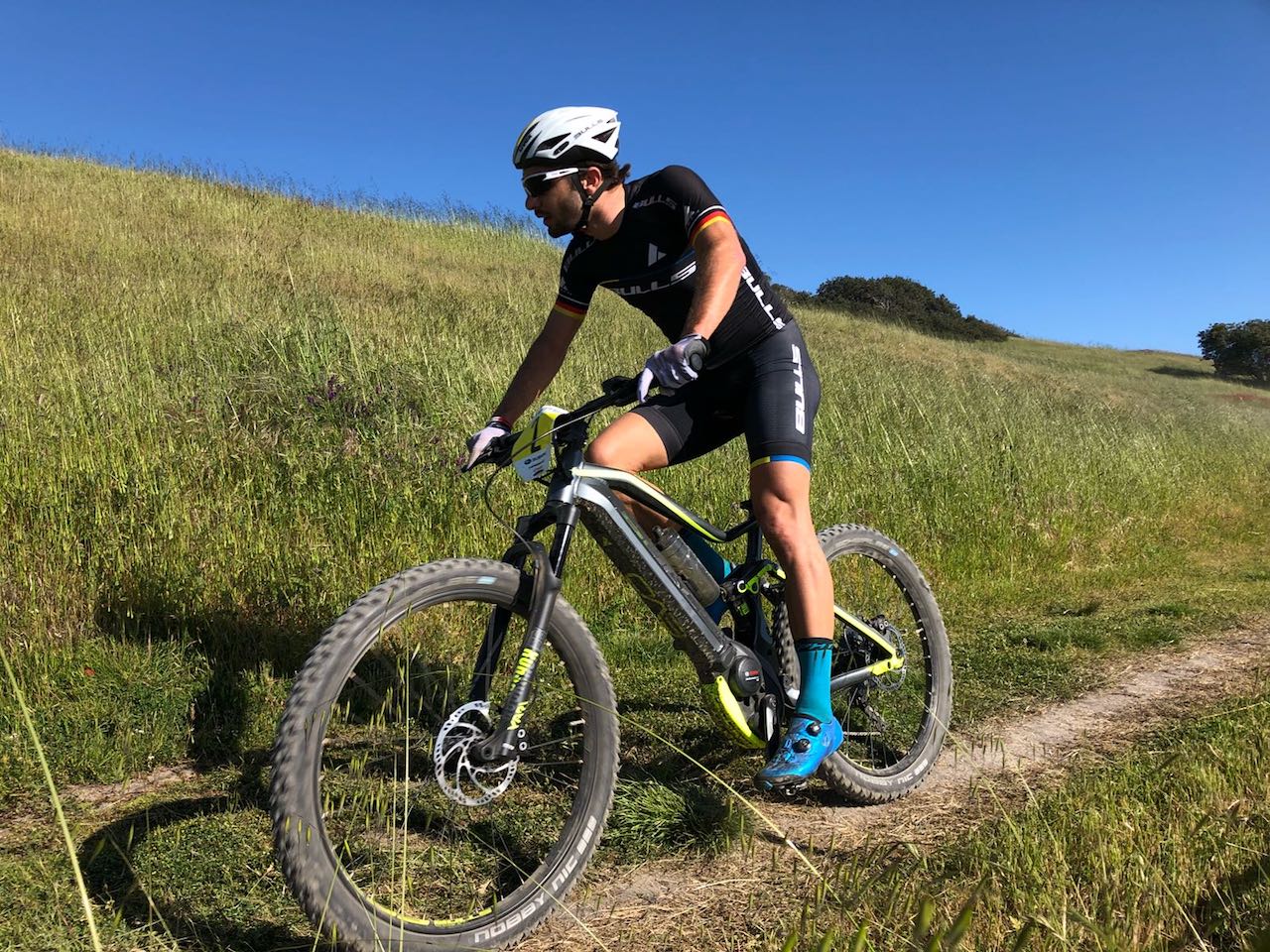 "We're looking forward to this being the most challenging and competitive eMTB race yet in our inaugural year as Sea Otter's Electric Bike sponsor," said Adam Anderson, Marketing Manager at Bulls Bikes USA. "It's great to see racers of all ages and skill levels race alongside the world's best as Team BULLS brings 3 of its pros from Germany to join forces with Christian Husband, BULLS Bikes USA's first North America-based pro."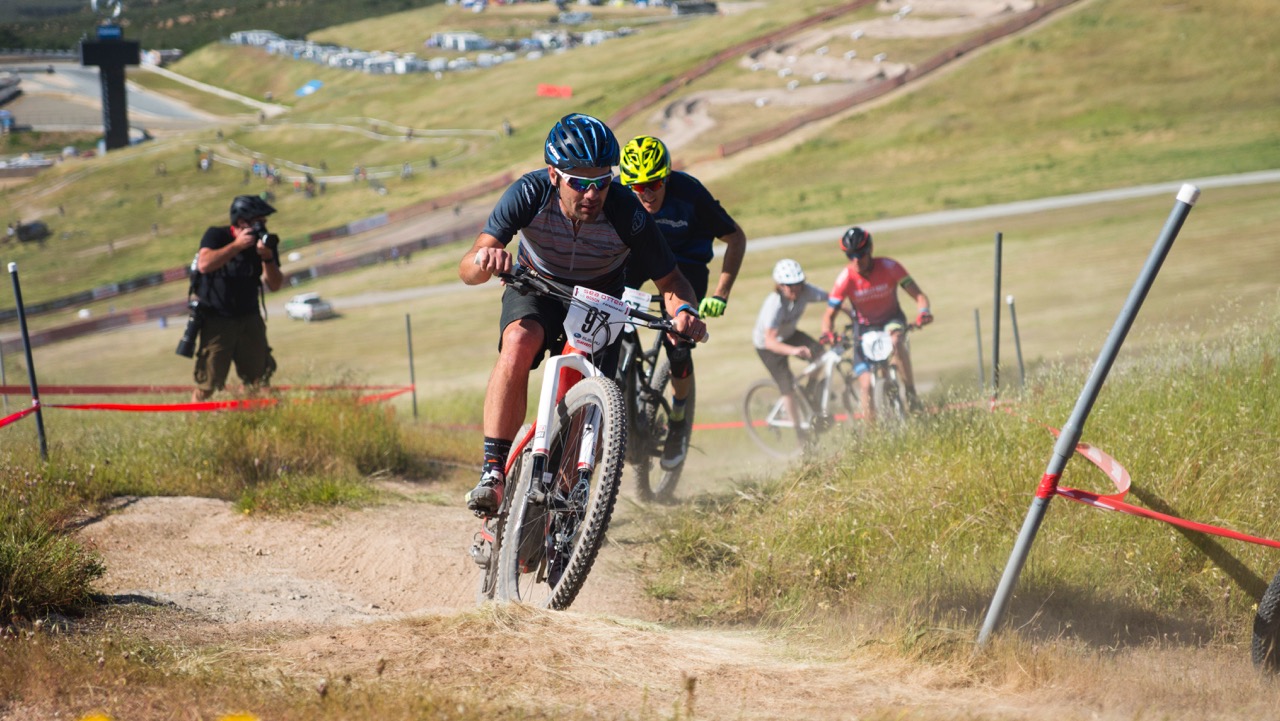 "Class 1 eMTB racing at Sea Otter Classic gets better each year," said Claudia Wasko, Vice President & General Manager of Bosch eBike Systems Americas. "With the addition of Bulls as title sponsor, a new timing system, and more fantastic eMTB models on the market with improved geometry, bigger suspension, and integrated batteries, this year's race is looking to be our best yet!"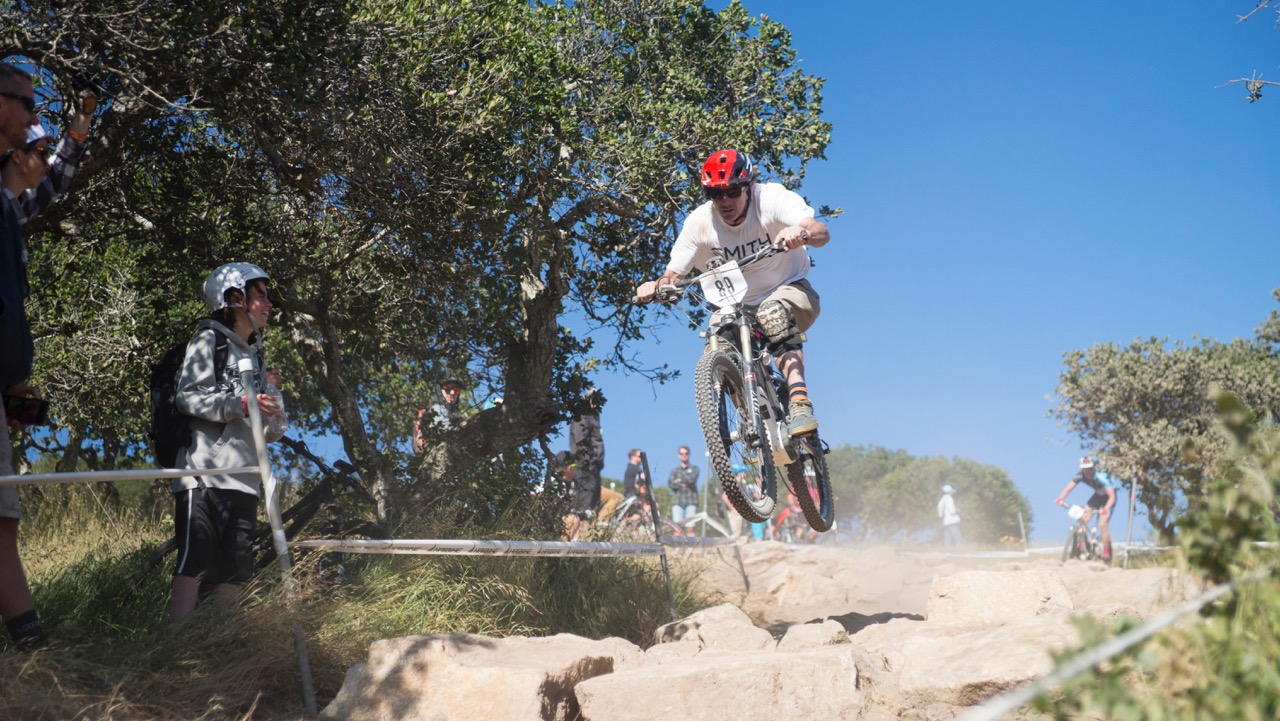 The race features a $3,000 pro purse (equally divided between men and women) plus power tools for open class.
To register for the race, please click here.
eCargo Bikes
Velove Shows the Many Uses of the E-cargo Bike
Velove describe themselves as 'a proud Swedish company that is delivering ultra-efficient last mile solutions to fans, free-lancers and the world's largest logistics companies.'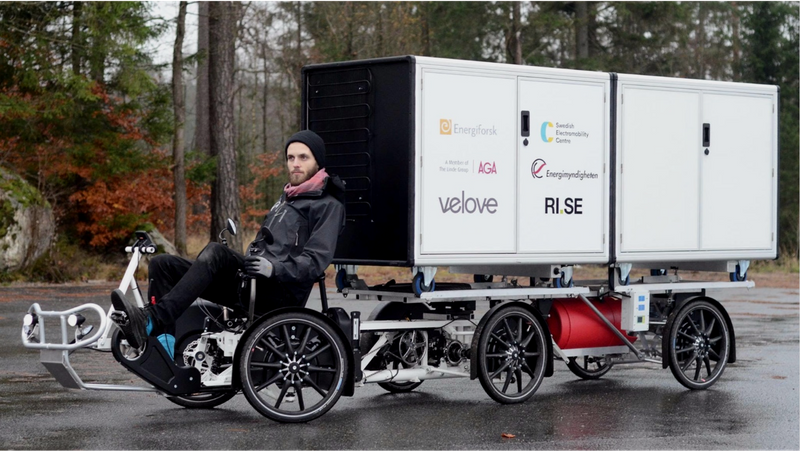 We have overlooked them in previous news items, so here's a summary of their achievements.
– They spent 7 years developing the Armadillo electric cargo bike and it's one of the few e-cargo trikes to feature full suspension.
– A modular trailer system can be used to increase the load capacity
– Their container system allows for easy swapping of cargo between bikes
– MoveByBike is their first leasing customer and has grown from a humble startup customer in 2014 – MBB Stockholm made €0.5 million in revenue in 2018, now employs 20 people and has a fleet of 14 bikes.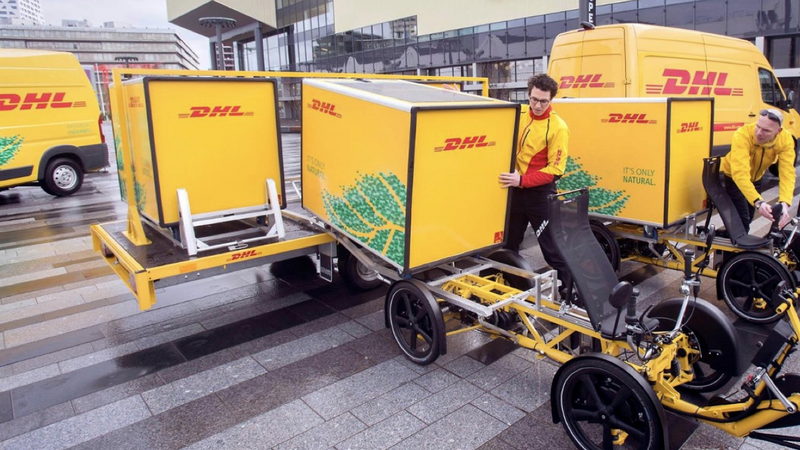 The plan is now to gear up even more and go to 200% annual growth instead of the previous 100%. You can read more about their story here.
Micro-mobility
E-bike Share for Minneaplois
This StarTribune report tells us that 'Nice Ride Minnesota is planning a big rollout of electric bikes for rent in Minneapolis come this spring.
The Minneapolis-based nonprofit organization, which pioneered bike-sharing in the Twin Cities, already rolled out dockless (nonelectric) bikes last fall in a partnership with a firm now owned by Lyft.'
The report adds 'Nice Ride will roll out 500 electric bikes in April, with the goal of adding 1,300 more throughout the summer. Nice Ride's traditional green docked bikes will ultimately be replaced by electric bikes.'
E-bikes and E-kickscooters for Vermont?
Could e-bike and e-kickscooter share be coming to Vermont? This Seven Days article tells us that 'Three Chittenden County towns want to replace their current bike-share program with one that would roll out 400 electric bikes and scooters before summer.'
However a recent public meeting suggests there may be some local opposition with Mayor Miro Weinberger acknowledging 'We have work to do before we fully commit' though he added that with public input — and appropriate regulation and infrastructure — the city could 'find a Burlington way to get this innovation right.'
Infrastructure
Could Plastic Cycle Lanes help Solve the Waste Plastic Crisis?
With nearly thirteen million tonnes of plastic ending up in the ocean each year it would be nice to find new ways of recycling at least a little bit of it into something extremely long lasting and useful.
This is what the company PlasticRoad think they may be able to do in future. The fact they have been trialling a plastic cycle lane in the Dutch town of Zwolle will certainly be of interest to readers.
The Guardian describes the Zwolle pilot scheme, saying 'The 30-metre path, made of recycled plastic equivalent to more than 218,000 plastic cups, is expected to be three times as durable as an asphalt alternative. It also contains sensors to monitor the road's performance, including its temperature, the number of bikes that pass over it and its ability to cope with the traffic.
The prefabricated sections of cycle path are light and hollow making them easy to transport and 70% quicker to install. Cables and utility pipes are able to be easily fitted inside, and the path is designed to drain off rainwater.'
Check out the video of the system:
PlasticRoad have also revealed there is a second pilot scheme underway in Giethoorn where the ground conditions are much less favourable to heavy loads.
E-bike Biz
E-bike Sales in Europe Still not Saturated?
You might think with the ever-increasing sales of e-bikes in many western European countries that one day soon saturation point might be reached. But this Bike Europe article certainly suggests that that point has not been reached yet.
It reveals that 'A recent Dynamo Retail Group market survey involving 271 Dutch stores shows that in terms of turnover bike sales in January 2019 was up 16 percent compared to the same period one year earlier. Dynamo Retail Group is operating shop formats like Bike Totaal, Dynamo Retail Service, Fietswereld and Profile de Fietsspecialist in Holland, Belgium and Germany and has some 800 affiliated dealers/members.'
The downside is that this appears to have come at the expense of sales on non-electric bikes.
Stay tuned for more e-bike news and reviews and thanks for reading!
-Richard
P.S. Don't forget to join the Electric Bike Report communityfor updates from the electric bike world, plus ebike riding and maintenance tips!
Reader Interactions