eBike News: Jump in NYC, Tilting eTrike, Solar eBike Race, Gearbox & Motor, Tariffs, & More! [VIDEO]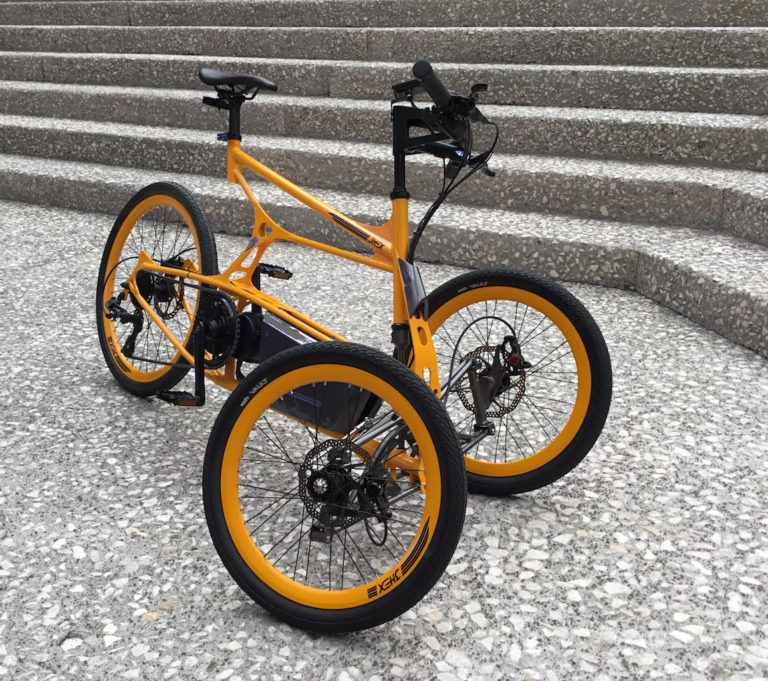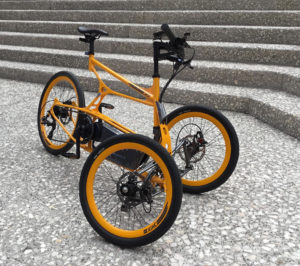 In this week's eBike news roundup:
Jump eBike Share in New York City
Storck 2019 Carbon eMTBs & eRoad
Tilting eCargo Trike
Mid-drive with Gearbox
12,000km of Solar eBiking from France to China
25% US Tariff on Chinese eBikes
Euro Insurance Stories
And More!
Headline News
Jump E-bike Share Pilots in New York
Mashable reports that a small number of Jump e-bikes should now be available through the Uber app at New York's Staten Island and Bronx areas after being rolled out at the end of July.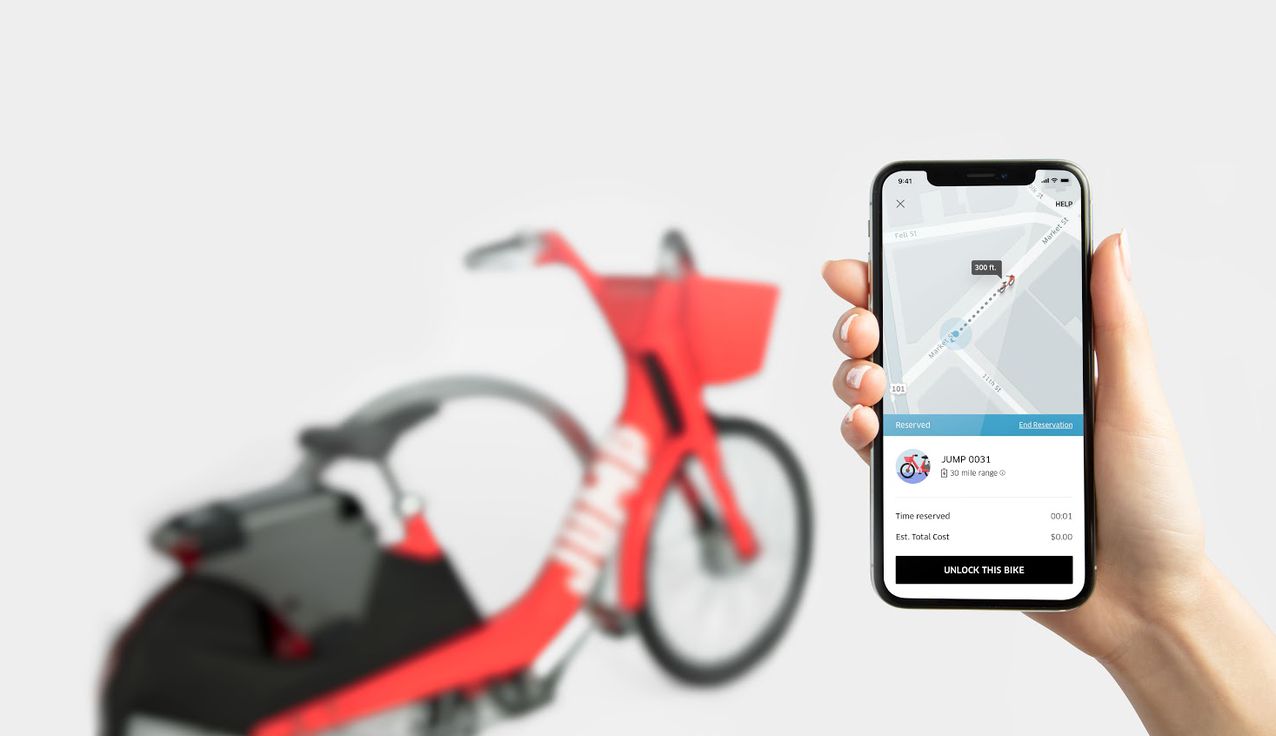 The report gives further details:
'Monday's Bronx launch in the central area around Fordham University is a pilot with 200 bicycles that have a battery-powered motor that kicks in to help you pedal. Unlike New York's Citi Bikes program run through Motivate….Jump Bikes are dockless…Jump was one of five companies selected to participate in a New York City Department of Transportation pilot program. Lime is also offering bicycles through the pilot program, and its fleet includes an e-bike. But Jump's entire fleet is notably only e-bike.
So after a slow start for New York's embracing of the e-bike revolution, which included the infamous and now withdrawn e-bike fine episode, it seems the city may finally be warming to e-bikes.
25% US Tariff on Chinese eBikes
Effective August 23rd, the US will impose a 25% tariff on Chinese electric bikes and kits.
Bicycle Retailer and Industry News has covered this story well "The bike industry and consumers had submitted hundreds of comments opposed to the tariff and two industry members spoke at a public hearing in Washington last month. The industry argued that the tariffs would harm suppliers, retailers and consumers, stunt the sales growth of a blossoming environmentally beneficial product, and would do little to protect U.S. e-bike manufacturers, because there are almost none. "
There is also the potential for a 25% tariff on other bike-related products from China.
New E-bikes and E-bike Systems
Carbon Specialist Storck Launches Top End E-mtb
Once upon a time German bike company Storck were known as manufacturers of high quality carbon framed racing bikes.
Fast forward to this summer and their 2019 model range includes three e-bikes including an interesting looking full-sus e-mtb, the e:drenalin, claiming a total weight of 46.3 pounds (21kg) – not bad for a full on e-mtb with powerful Brose style mid-drive and a whopping 600Wh battery. A little less light is the 5,699 euro price tag.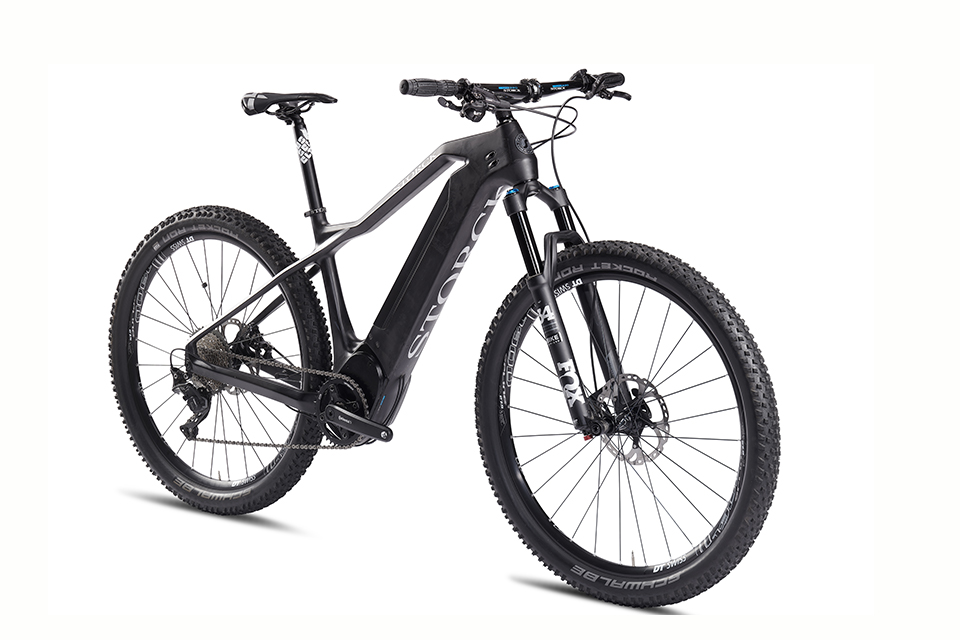 Also in the 2019 range is the e:rebel (e-mtb hardtail) and ……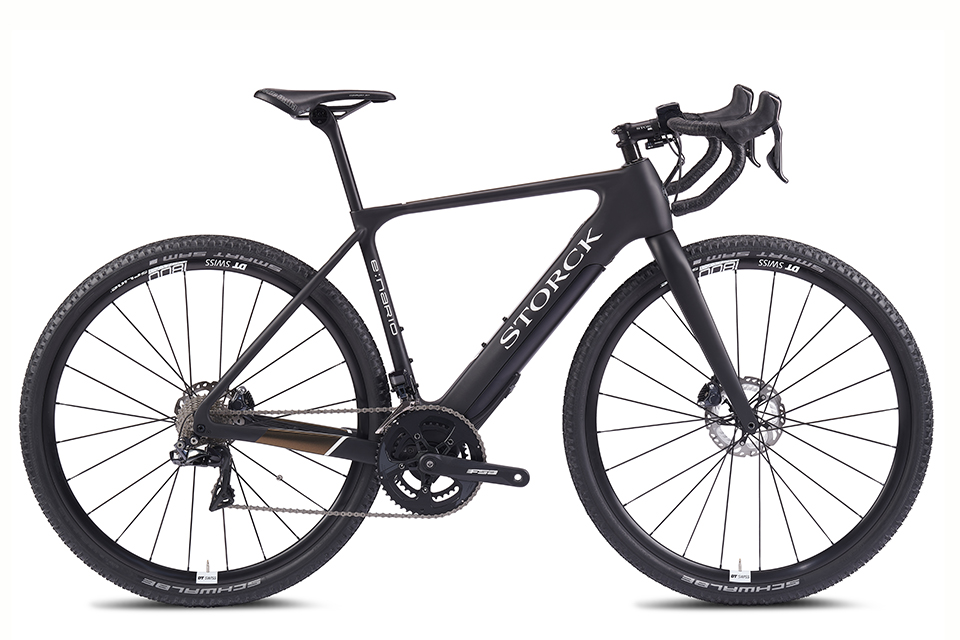 The e:nario: an e-road bike powered by the removable Fazua motor system and claiming a weight of only 27.5 pounds (12.5kg)!
Mastretta MX3 Carving eCargo Trike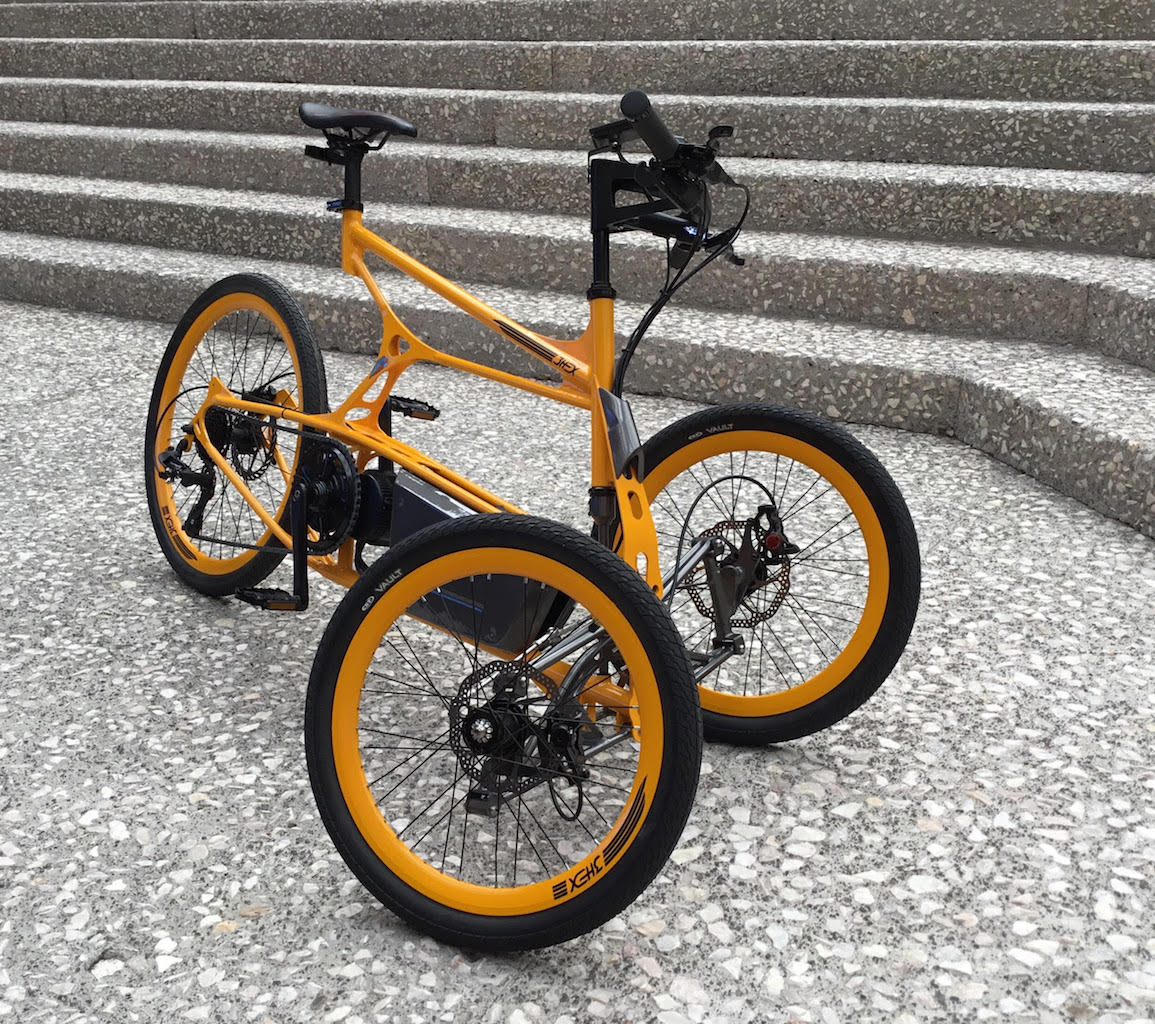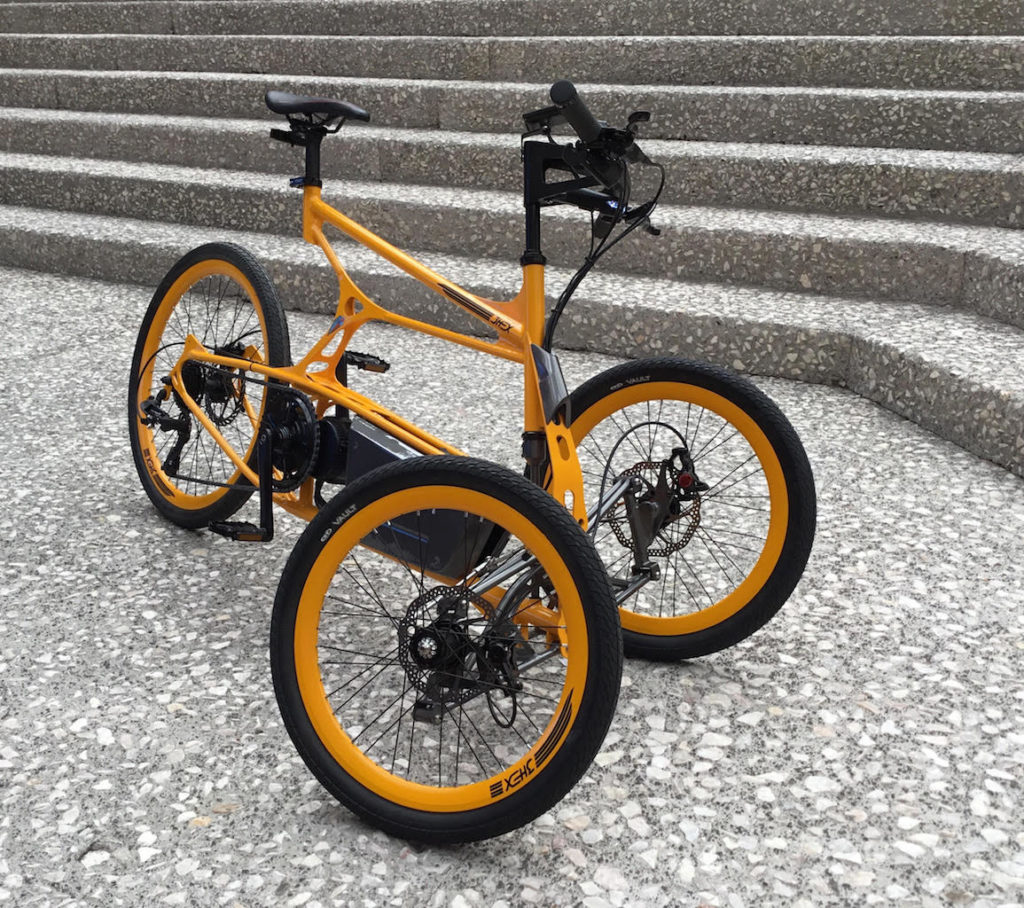 The Mastretta MX3 a tilting electric cargo trike that is focused on town/city deliveries.
Mastretta says that "It's not a bicycle, it's an Ultralight Hybrid Vehicle" but it is intended to be legally classified as an electric bike.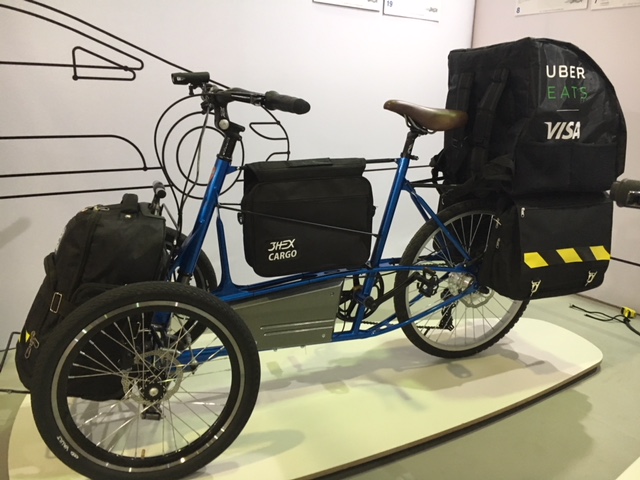 Here is a look at one of the cargo bag configurations. Mastretta says that the MX3 is "adaptable for constantly evolving powertrain eBike technology."
Some other highlights are:
3 times more cargo capacity than bicycle
Cargo locations close to roll center. Low center of gravity in all conditions.
Superior stability, braking and road holding
Twice the battery space available, in the lowest position
Steel construction: economical, strong, available, recyclable
Space frame structure: combines laser cut parts with round tubing
250 watt Bafang mid drive motor with 36V 14ah to 28ah lithium battery options
20″ front wheels with 24″ rear wheel
Ackermann automotive style steering
Hydraulic disc brakes front and rear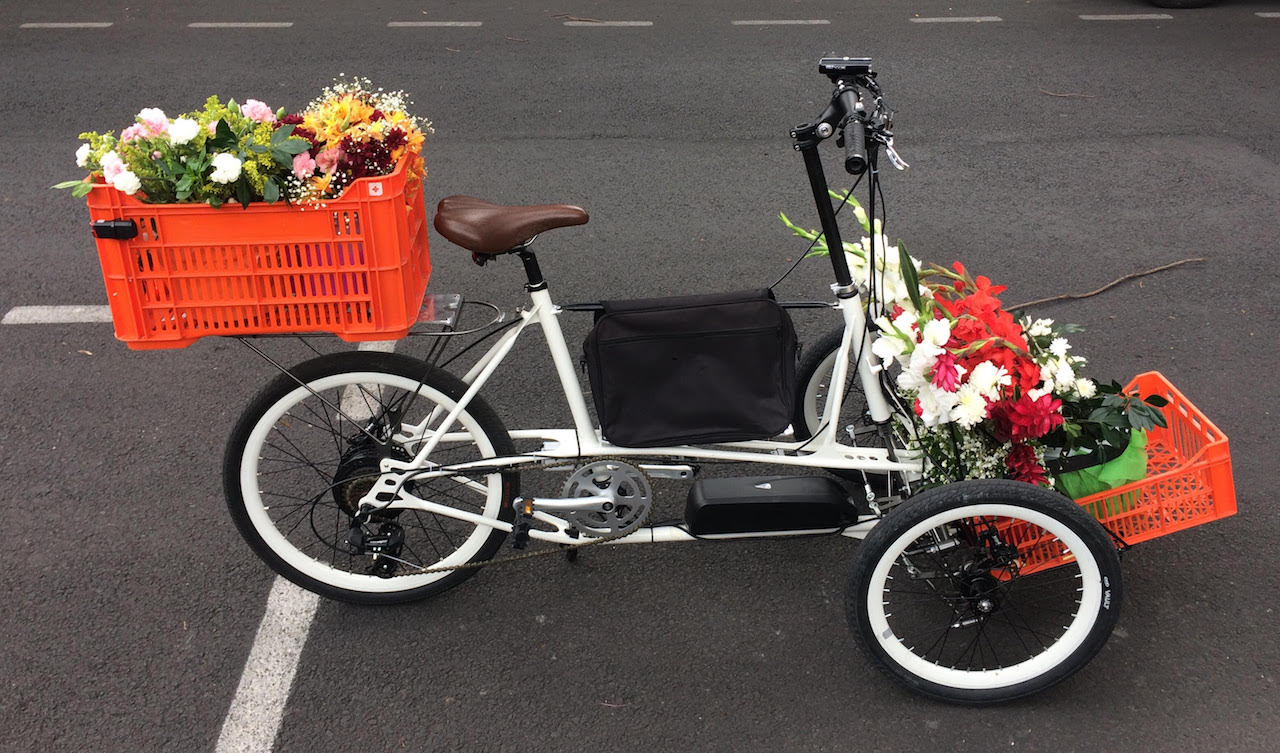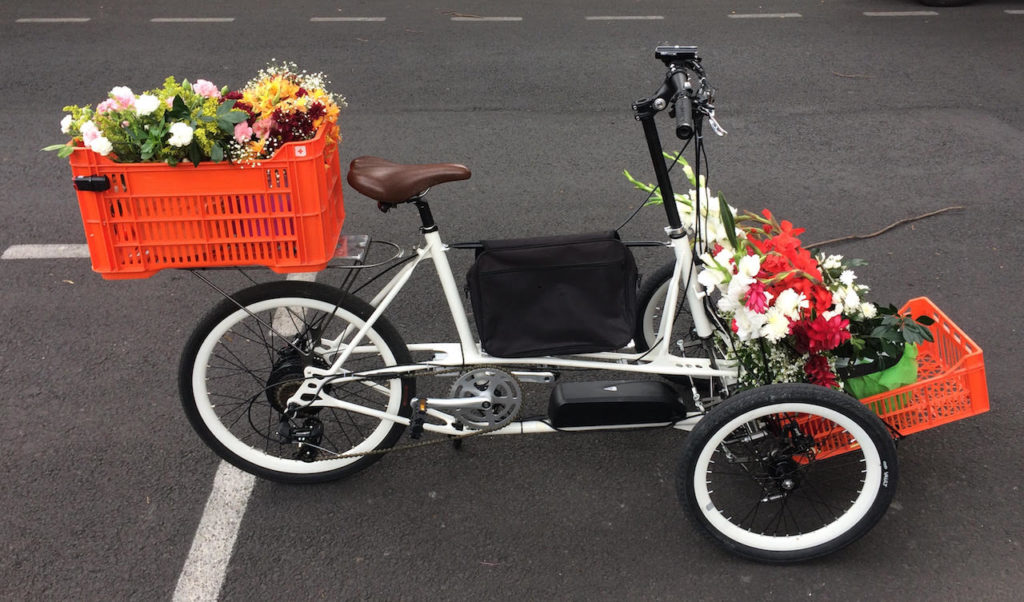 The launch date is September of 2018 with a starting price of $ 2,190 USD. Available in Mexico, USA, & Canada. NAFTA made.
Mid-drive & Gearbox
Are mid-drives that also integrate the e-bike's gears something that will be common on the e-bikes of the future? Last week we featured Mubea who seemed to think so and this week we came across French-based firm Kerevelo who also seem to think so.
Their quartz drive integrates a frame-housed 250W, 70 Nm motor with the gearbox unit fitted around the bottom bracket area and it comes in 4,6 and 12 gear versions. The 12 gear version is said to give 545% gear range and has a stated weight of 8.6 pounds (3.9kg).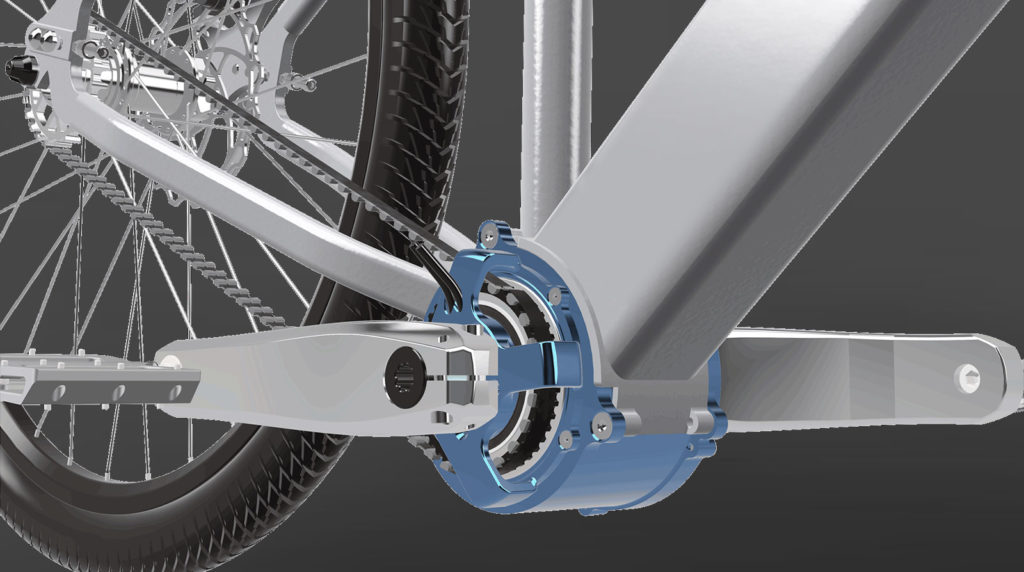 The first production run is slated for November and we will keep you posted on its progress.
Agogs New 32kmh / 20mph Model
Bike Europe reports that Czech-based e-bike manufacturer Agogs has recently launched a 20mph e-bike.
According to Agogs: "We see a growing number of regular 25 km/h e-bikes being chipped to increase the speed limit which is set according to European regulation. Theoretically this could lead to a ban of electric bikes on public roads. However to meet demand of faster e-bikes we have decided to come up with a 32 km/h model. In the USA there is different regulation for electric bicycles than in the EU. In the US the maximum support is usually set at 20 mph, which is exactly 32 kilometres per hour."
As Agogs main market is Europe it will be interesting to see how the bikes, which need extra red tape and the rider to wear a helmet in many European countries to be used on public roads, will fare.
Get Inspired
Belgian Wins First France-China Solar E-bike Race
Channel News Asia reports that Belgian cyclist Raf van Hulle's rode 12,000km from the French city of Lyon to the southern Chinese city of Guangzhou in just 49 days to win an inaugural solar-powered electric bike race.
Riding through Germany, Ukraine, Russia, Kazakhstan and China, Raf covered around 270km / 165 miles daily. This included a section in the Gobi desert where he had to cycle unassisted in order to avoid overheating the batteries!
Perhaps just as impressive is the fact the bike itself is the one Raf uses for his daily commute to work in Belgium.
"I am very happy to have won, but also not to have damaged my bike, which is quite expensive," said Raf.
The series of races have been run since 2013 by French organisers Sun Trip to promote renewable energy, with a variety of destinations.
E-bike Biz
Silicon Valley Hits Out at Proposed Tariffs on Chinese E-bikes
This Financial Times article reports that 'Uber, Bird and Lime have hit out at proposed US tariffs on electric bicycles and scooters imported from China, pitting some of Silicon Valley's fastest-growing companies against US President Donald Trump. In written submissions to the US trade representative, Uber condemns the 25 per cent import duty as a "penalty tax on US companies, job creation, and consumers", while Lime said the proposals were "misguided, and would result in increased prices for the public". Bird said that any such move would "hurt American innovation" at a time when no alternative scooter suppliers were readily available in the US.
For more background on the detail behind the introduction of tariffs later in August see this Cycle Industry News article.
Euro E-bike Insurance Submissions Show Last Minute Rally
Cycling Industry News reports that 'A last minute surge in submissions on a consultation relating to proposed mandatory insurance for electric bike users has bolstered the argument for legislative omission, believes CONEBI.'
CONEBI is the Confederation of European Bicycle Industries and is clearly opposed – like much of the e-bike industry – to the introduction of compulsory third party liability insurance for e-bikes within the EU, which many feel can only harm e-bike sales. There are still several stages for the potential law to pass through which could see the proposal to include e-bikes in a future Motor Insurance Directive withdrawn or rejected.
My Week on E-bikes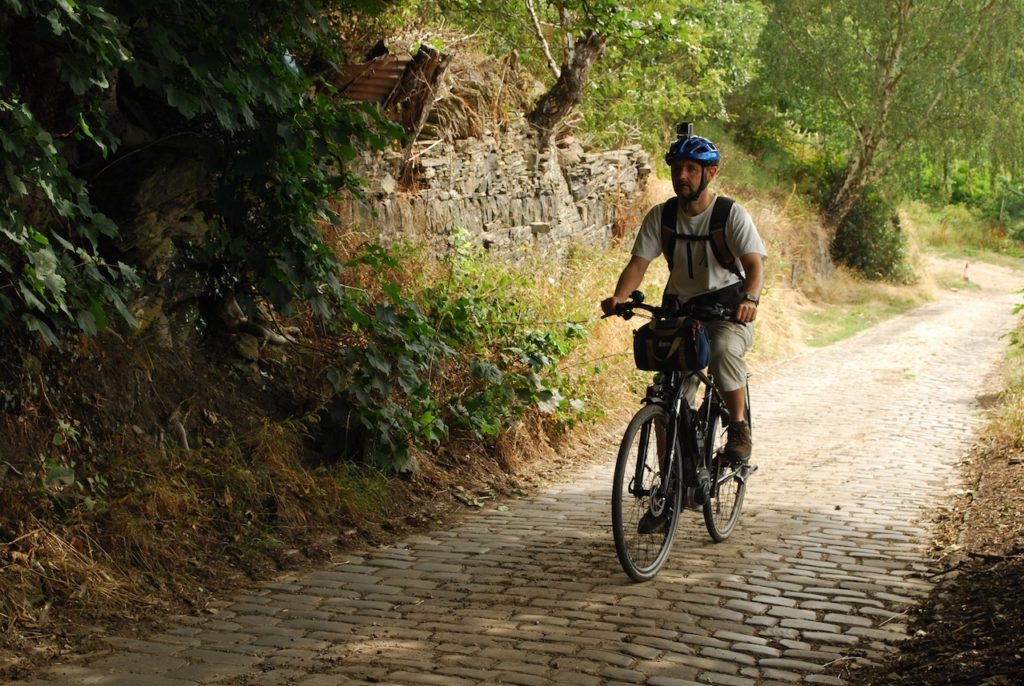 I have been out taking advantage of the still dry summer in the UK to survey some local tracks on the Raleigh Motus Grand Tour.
Stay tuned for more e-bike news and reviews and keep on riding.
-Richard
P.S. Don't forget to join the Electric Bike Report community for updates from the electric bike world, plus ebike riding and maintenance tips!
Reader Interactions