eBike News: High-Tech Lavelle, New EVELO's, Wireless Charging, Mobile Library, & More! [VIDEOS]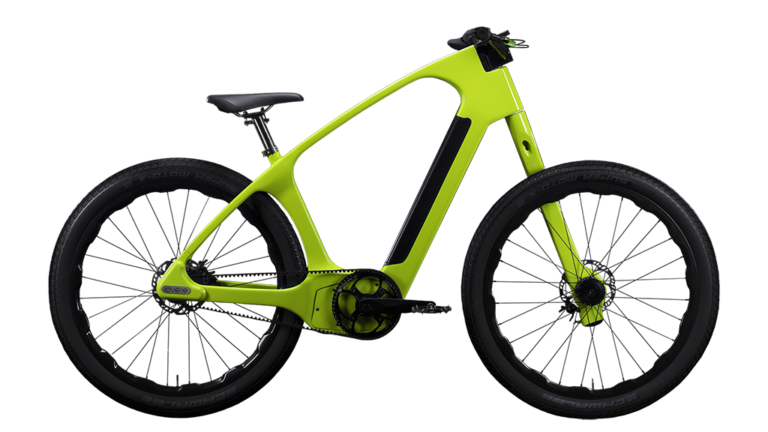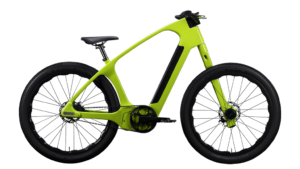 In this week's eBike news roundup:
New High-tech Lavelle eBikes
New EVELO line of eBikes
New Populo Sport Features
Wireless eBike Charging
Mecca of the Electric Cycling Craze
Mobile eBike Library
eCargo Bike for Data Collection
And Much More!
New E-Bikes
New High-tech Lavelle Electric Bike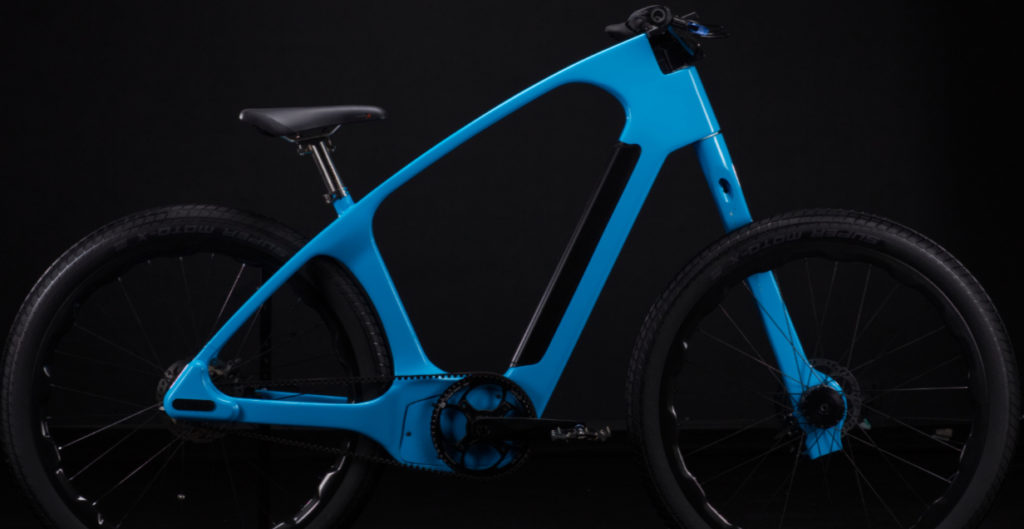 It's fair to say Lavelle's technology-packed, carbon fibre e-bikes have only made a fairly brief appearance on the net but they look to be heading to a future where many premium-priced e-bikes will be heading: a future of automatic gear changing, smartphone connectivity, heart rate monitoring, theft prevention alarm and real time GPS bike tracking.
The Lavelle Power Bike features a Brose 250 watt mid-drive motor, 36V 500 watt hour lithium battery integrated into the frame, Magura brakes, and a Gates carbon belt drive. The drivetrain options are single speed, NuVinci, or Rohloff.
A Spanish language article gives more detail on the company founding; two oil executives founded the company after becoming concerned with low oil. Design work has taken place in Vigo, Spain but the video below is clearly filmed in London and the Cotswolds hills in the UK.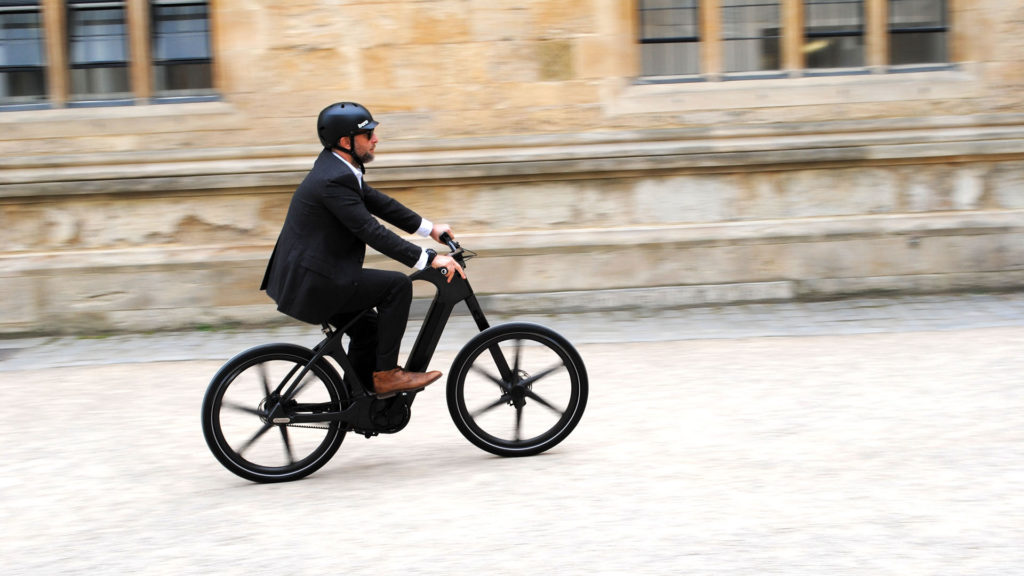 Accordingly the article quotes Lavelle as saying that they decided to manufacture electric bikes "because it was an area of explosive growth where the possibilities of using new technologies are far superior to conventional bicycles and because we are convinced that the electric bike will become one of the most important transportation methods in the future.'
No price or exact release date yet (their Facebook page mentions 2017), though you can sign up for further news on the website.
New EVELO eBikes
EVELO has just launched a bunch of new electric bikes! And they are celebrating the launch with 10% off the new line up until June 16th.
The Galaxy ST is a step thru with 350 watt mid drive motor, 36V 13ah lithium battery, Gates belt drive, and the optional NuVinci® Harmony™ fully automatic transmission. Starting at $3,499.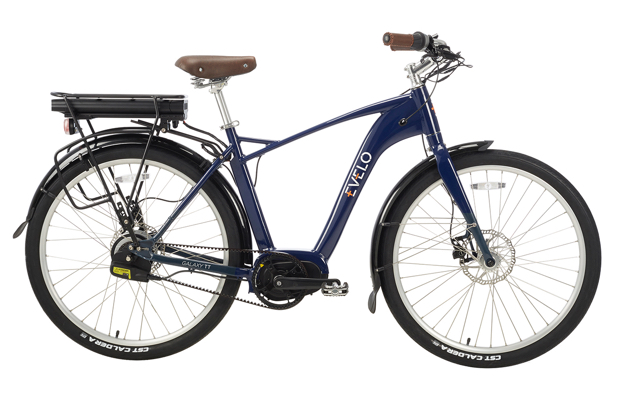 The Galaxy TT is similar to the ST but it has the triangle frame design 350 watt mid drive motor, 36V 13ah lithium battery, Gates belt drive, and the optional NuVinci® Harmony™ fully automatic transmission. Starting at $3,499.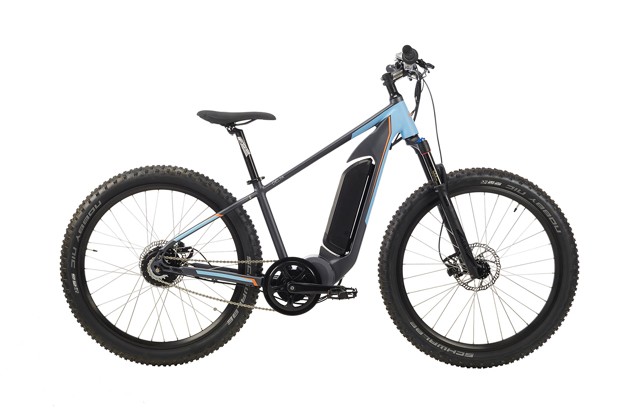 The Delta is their new plus size tire electric mountain bike with a 750 watt mid drive motor and 48V 11.6ah lithium battery with Panasonic cells. Starting at $3,499.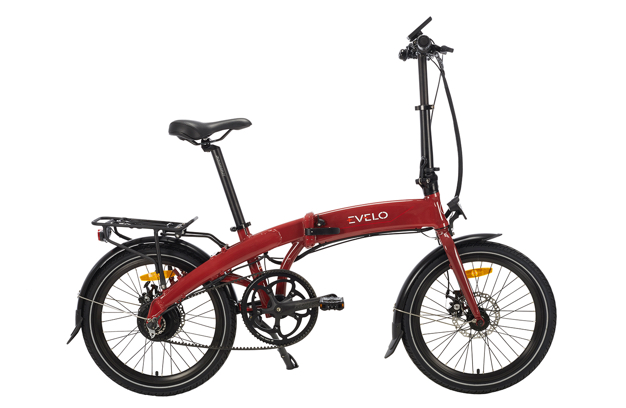 Their Quest electric folding bike has a 250 watt rear hub motor with Panasonic cell 36V 10.2Ah lithium frame battery and Gates belt drive. The stated weight is 38 pounds and it starts at $1,999.
Learn more about these new EVELO electric bikes.
Keola Says Kid's E-bikes Will Get them Used to Longer Distance Cycling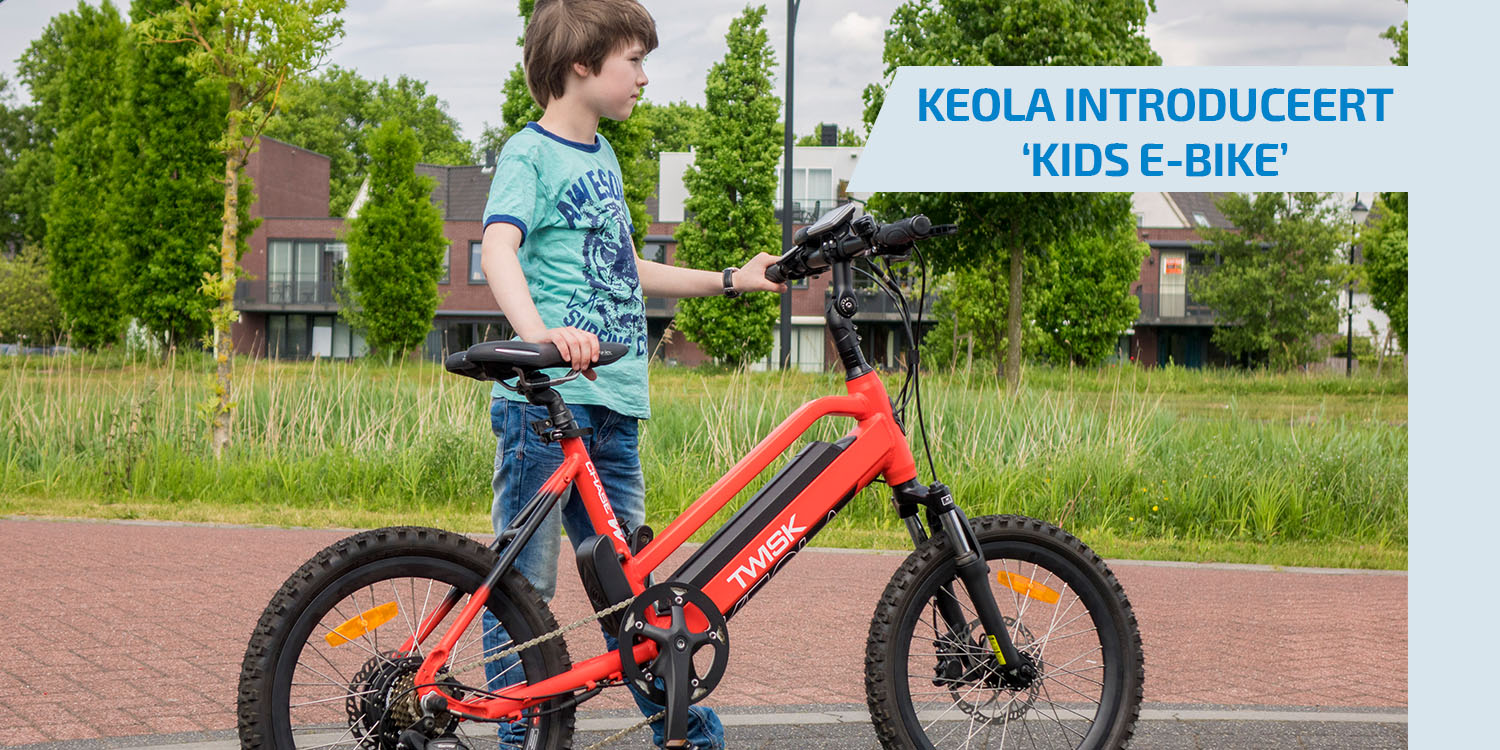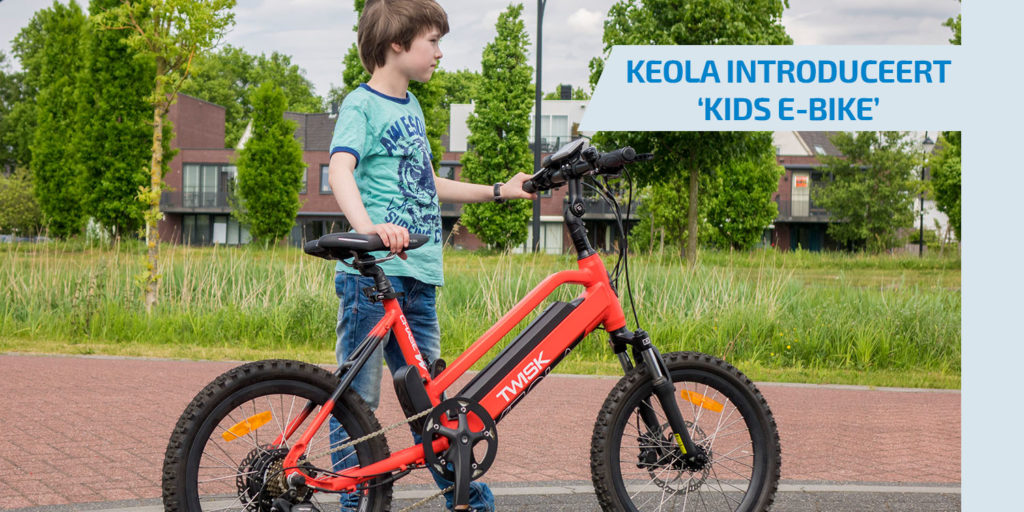 A Dutch only press release on the Keola's website has detailed the planned July launch of what the budget e-bike specialist claim is 'the first Kids e-bike in the Netherlands for children between 8 and 12 years old.'
It is limited to 18 kilometers per hour and Keola director Victor Weng claimed many benefits for such an e-bike: "By children getting used to long-distance cycling, their mobility behavior changes unconsciously over time. This is not only good for their health and purse but also for the environment."
High tech and High Performance – Meet the IZIP E3 Protour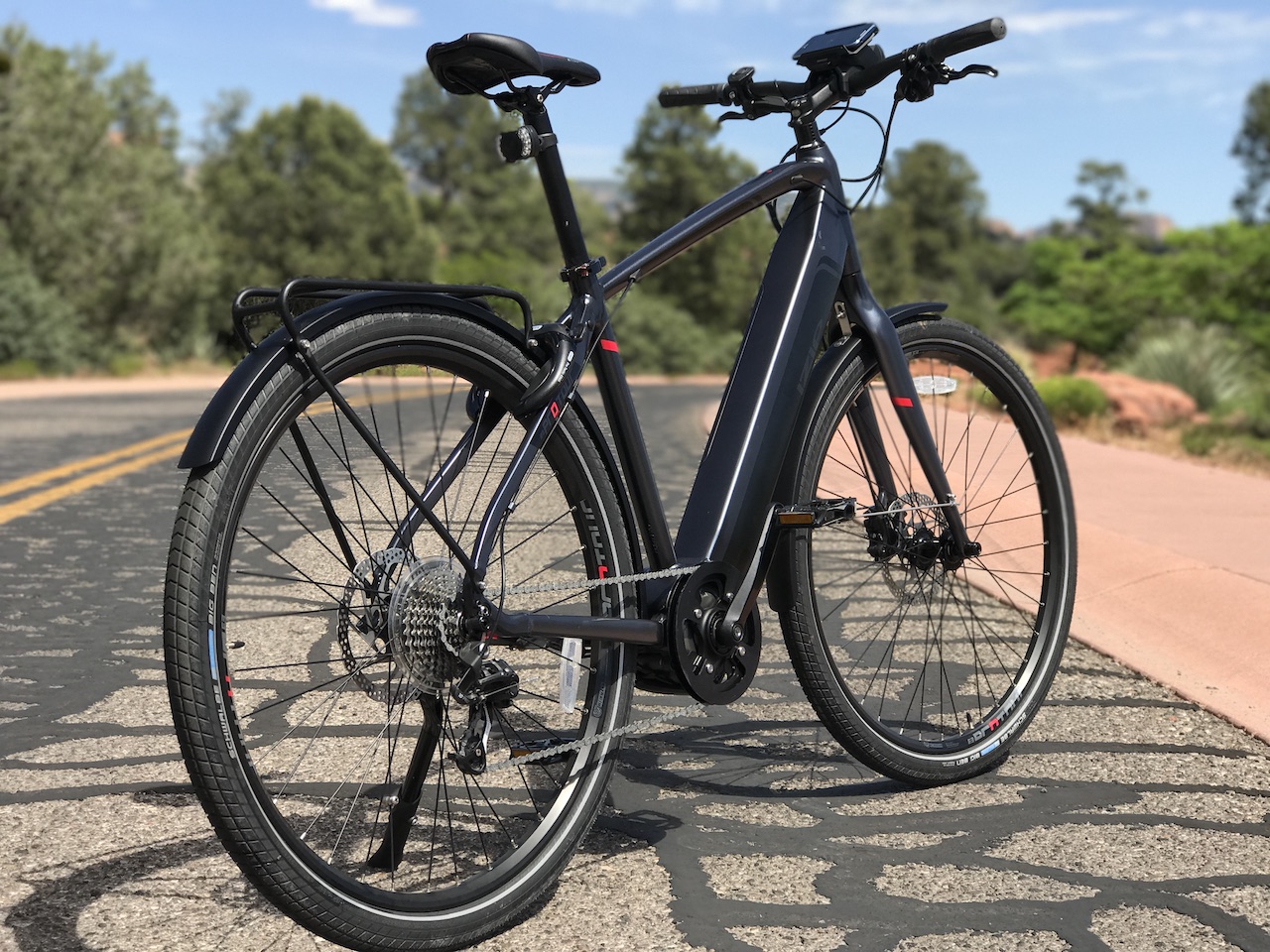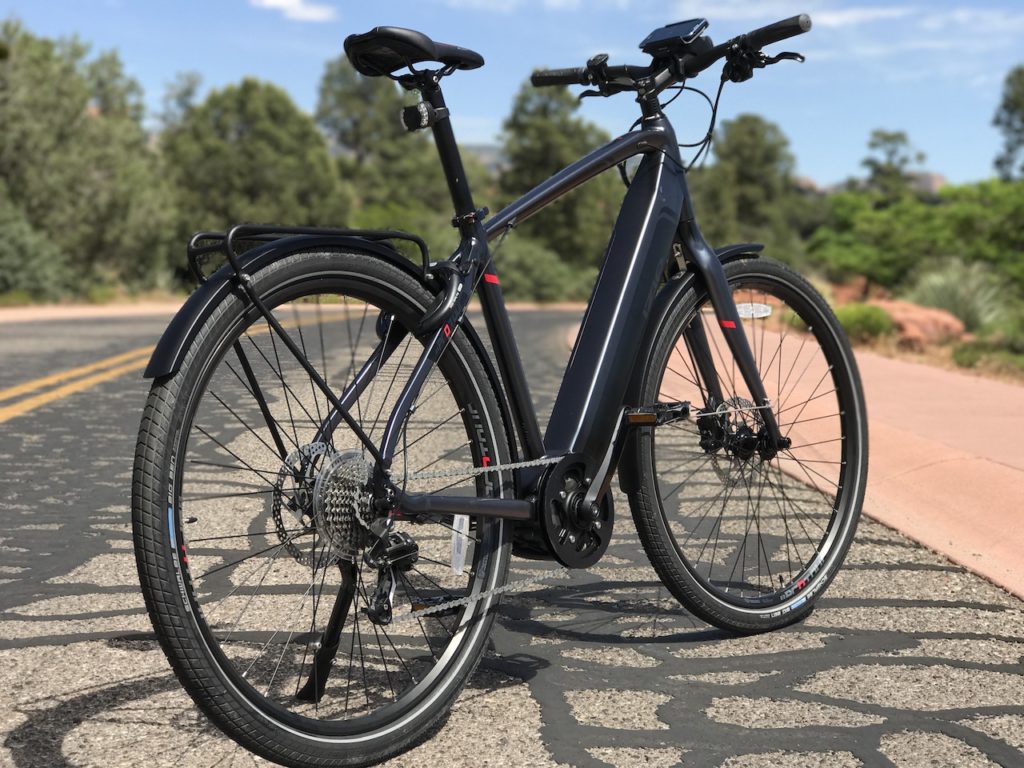 EBR recently performed a full review of this fantastic looking IZIP e-bike – the E3 Protour is a speed pedelec featuring the COBI smartphone and lighting system: if you want fast performance plus high tech lighting, turn by turn navigation, turn signals and brake lights this could be the bike for you…
New Populo Sport Features
Populo based in LA suburb City of Industry has recently announced they have added some features to their singlespeed, lighweight e-bike model the Sport. They are:
4 sizes instead of 3 so you can fine-tune the fit
Frame features braze-ons for a rear rack; fork has eyelets at dropout for fender
We've added a water bottle boss on the seat tube and included a side-entry bottle cage
New stylish metal head tube badge
Heavy-duty kickstand that easily handles the extra weight of an electric bicycle motor and battery
Wider 700×28 tires for more comfort and control on rough surfaces or gravel roads
Cartridge brake pads for faster, more accurate pad changes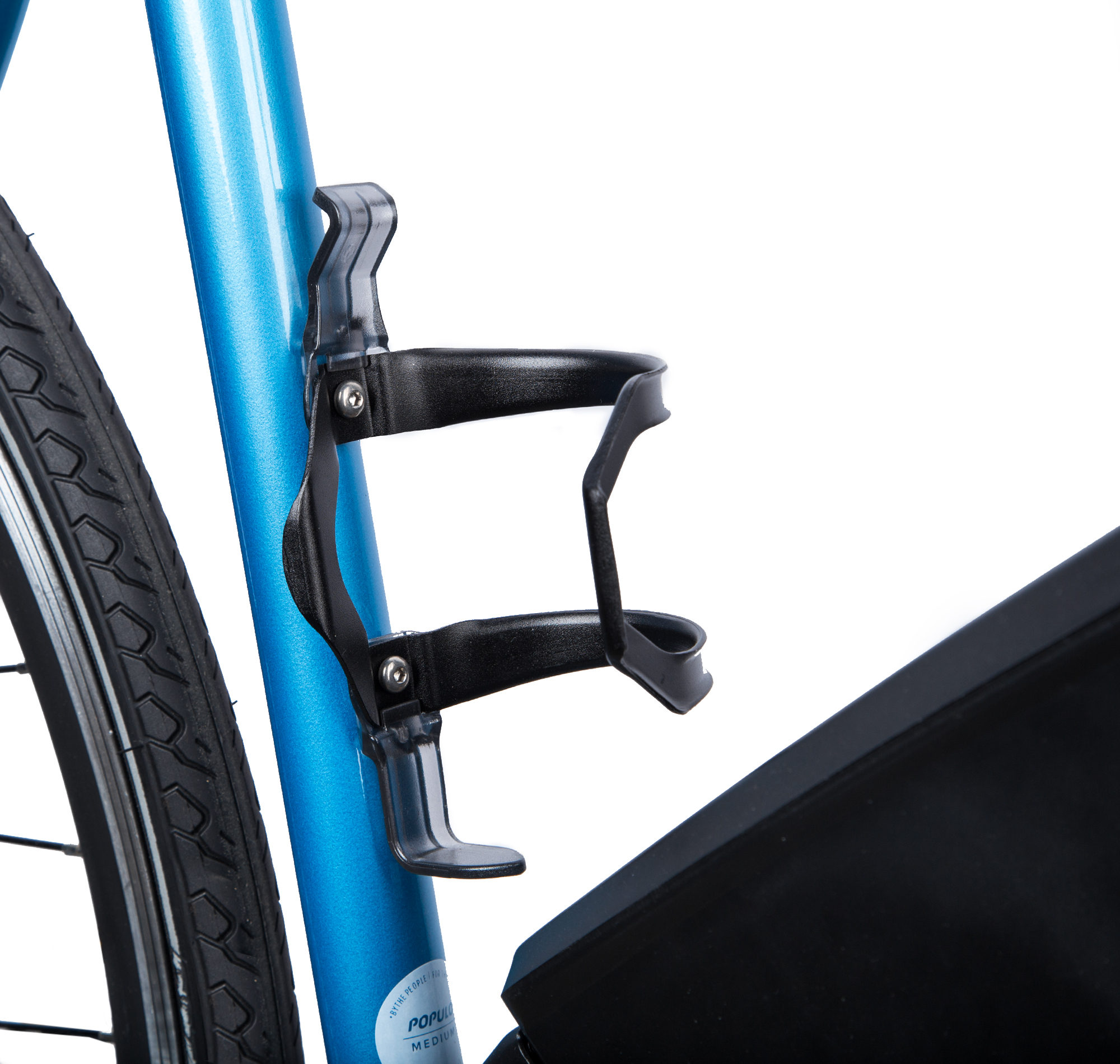 And here is the full review of the Populo Sport (before these new features were added).
E-Bike Tech
Daymak Claim First E-Bike Wireless Charging Station
Daymak Inc. is a Canadian developer and manufacturer of light electric vehicles, including e-bikes. They say they have just 'successfully installed a unique and first-of-its-kind wireless charging technology on the EC1 Special Edition.' Daymak will install its first wireless station at its head office located 15 Curity Ave. Toronto. According to Daymak the EC1 is 'one of the most affordable carbon fiber e-bikes on the market….'.
Ultimately '"Our goal is to test the technology on this EC1 SE and implement free wireless charging stations across all our dealers and stores upon finalizing the system. It can also be used for rental fleets, tour operators and vacation properties. It only takes a few hours to charge and there is no need to bring a charger" said Aldo Baiocchi, President of Daymak. More details about the project can be found here.
Wireless charging is also known as induction charging and, tantalisingly, promises to do away with the need for cables as the name suggests. There are copper coils in the charger (in this case a docking station) and as alternating current passes through them it generates a fluctuating electromagnetic field. When the coil in the e-bike is placed inside this electromagnetic field i.e.docked, a current is induced in the coil in the e-bike, which then charges the device's battery. Hence wireless charging is sometimes known as inductive charging.
Wireless charging is now relatively advanced in the world of small electronic devices like smartphones, but larger e-bikes and even electric cars present more serious technical challenges, not least the space between the charger and the vehicle is, simply because of the nature of vehicle design, larger. Clearly companies like Daymak are showing the technical challenges are being overcome.
In the world of electric cars companies like BMW and Qualcomm appear to be showing the way, the latter even envisioning the day when the road surface itself will act as one large induction charger…
Get Inspired
Welcome to the Mecca of the Electric Cycling Craze
This is a good article from the OC Register about the eBike scene in the Southern California. They cover some inspirational stories of how people are using eBikes and they some of the dealers and eBike companies in the area.
Also in California, The New Wheel eBike shop in San Francisco was recently featured in this video story in the SF Business Times.
Mobile eBike Library
Sunnyvale (in the SF Bay Area) has just introduced their new mobile eBike library! It's an eBike that pulls a trailer with books, a free wifi hotspot, free library goodies, and more. The library plans to have this mobile library at the farmers market, schools, and parks.
New eBike Fleet Option for Employers
Cycling Industry News reports on the Green Commute Initiative that recently launched an eBike fleet service for UK employers that provides a way to offer eBikes as a commute option for their employees.
"If a local employer takes a pool of e-bikes then their employees will be encouraged to ride them. Which is more fun, an hour in a taxi in traffic or 30 minutes on an e-bike? If they're available wouldn't you want to try an e-bike? What if the employees can take them home for the weekend, as well as using them for business travel around the city? You know what happens when someone rides an e-bike for the first time."
Electric Cargo Bike for Data Collection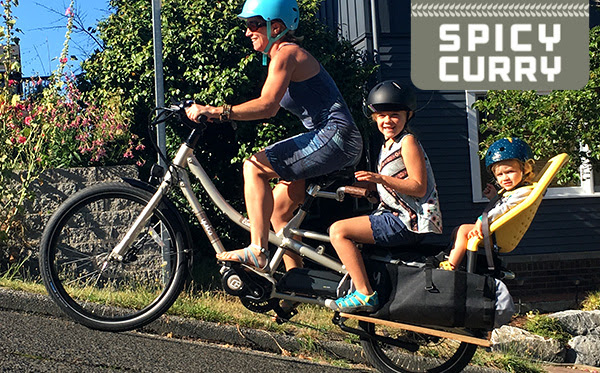 This summer a Yuba Spicy Curry electric cargo bike will be used to map conditions on over 600 miles of bicycle trails around Des Moines Iowa.
This eCargo bike equipped with specialized equipment "will capture three types of information: the roughness of the trail, indicating its condition; geotagged photos of trail segments so those conditions can be indexed to actual sites; and 360-degree imagery of the trails that can be uploaded to Google Street View, allowing potential riders a glimpse of what they might find before they embark. Using an electric bike, says Coenen, will not only make the project easier for a rider, but the consistent speed will also help with data collection."
Win a Gift Card!
Do you own an electric bicycle? We are partnering with researchers at Portland State University and the University of Tennessee to learn more about why you decided to purchase an e-bike and how you use it. Take the survey and enter a drawing for chance to win one of 10 $50 Visa gift cards: https://tinyurl.com/ebikestudy
E-Bike Biz
Fully Assembled Rad Power eBikes Delivered To Your Door


Rad Power Bikes has now partnered with velofix, North America's largest fleet of Mobile Bike Shops, that provides consumers with a white-glove service to have their Rad Power Bikes' ebike professionally assembled, tuned, and delivered directly to their door through the velofix DIRECT program.
Italwin Owners Invest Heavily in Move from China to Italy
Bike Europe reports that Italwin owners and major Italian e-bike distributor Five have invested over 10 million euros in a brand new e-bike factory with a 35,000 annual unit production capability and it opened in late May.
Keola Wants to Produce 120,000 E-Bikes within Five Years
Bike Europe also says that Keola, well-known in the Netherlands for producing a wide-range of budget-priced e-bikes, is aiming to increase production from the current 40,000 units a year to around 120,000 within 5 years.
Does the Bike Industry Need Saving and Can the E-bike Do It?
This was the question posed by Bikeradar.com recently and reflects a sometimes fractious sounding debate within the bike and e-bike industries. Many in continental Europe may wonder what all the fuss is about; many traditional e-bike shops have sold e-bikes for many years but in the UK and US bike shops jumping on the e-bike wagon is a more recent phenomenon.
As Russell Eich points out in the article and as many on the European continent know, e-bikes are not just for older or physically challenged riders they are simply another form of transport and a highly efficient and practical one at that.
Amps Give Interview on UK Market
In their latest magazine issue UK trade mag Bikebiz have interviewed Amps bikes, the distribution arm of Wisper, one of whose models EBR recently tested. Here's a few choice quotes from Jeremy Crook, recent recruit who is helping to give the brand an extra push:
'We've not had to chase dealers – they're coming to us. The electric bike market has grown very fast, but the e-mountain bike segment is probably stronger in the UK than anywhere else in Europe.'
'We will be bringing on some new models – four mountain bikes and a cargo bike too, which we'll launch at Eurobike.'
WEEE and Cobat Join Forces on E-recycling
WEEE stands for Waste Electrical and Electronic Equipment and covers most consumer items that require a plug and a battery and as this Bike Europe article explains, new European WEEE regulations have been rolled out over the past couple of years.
A recent press release revealed that the WEEE compliance hub and Italian firm COBAT have 'signed a partnership agreement to offer a dedicated one-stop solution in Italy and in Europe.'
The release also tells us 'Cobat serves more than 1,000 producers/importers and collects 150,000 tonnes of technological waste annually. It has 70 authorized collectors and a network of 27 treatment and recovery facilities distributed uniformly throughout Italy.'
Stay tuned for more e-bike news & reviews and thanks for reading!
-Richard
P.S. Don't forget to join the Electric Bike Report community for updates from the electric bike world, plus ebike riding and maintenance tips.
Reader Interactions