eBike News: High-Tech Calamus, Heavy Haul eCargo, eRoad Mid-Drive, Moving by eCargo, & More! [VIDEOS]
In this week's eBike news:
New High-Tech Calamus One
Urban Arrow 300kg Payload eCargo
Uber/Jump Swappable eBike Batteries
Moving an Office with eCargo Bikes
Peter Sagan eBike Video
New eRoad Comp C19 Mid-Drive
Upcycled Bike Jewelry
And Much More!
New eBikes & eBike Systems
High-Tech Calamus One
Calamus may not be a familiar name but their soon-to-crowdfund e-bike has some futuristic features, including what they say is 'World's first e-bike…inbuilt TFT touchscreen, that lets you interact with the Ultrabike's advanced features.'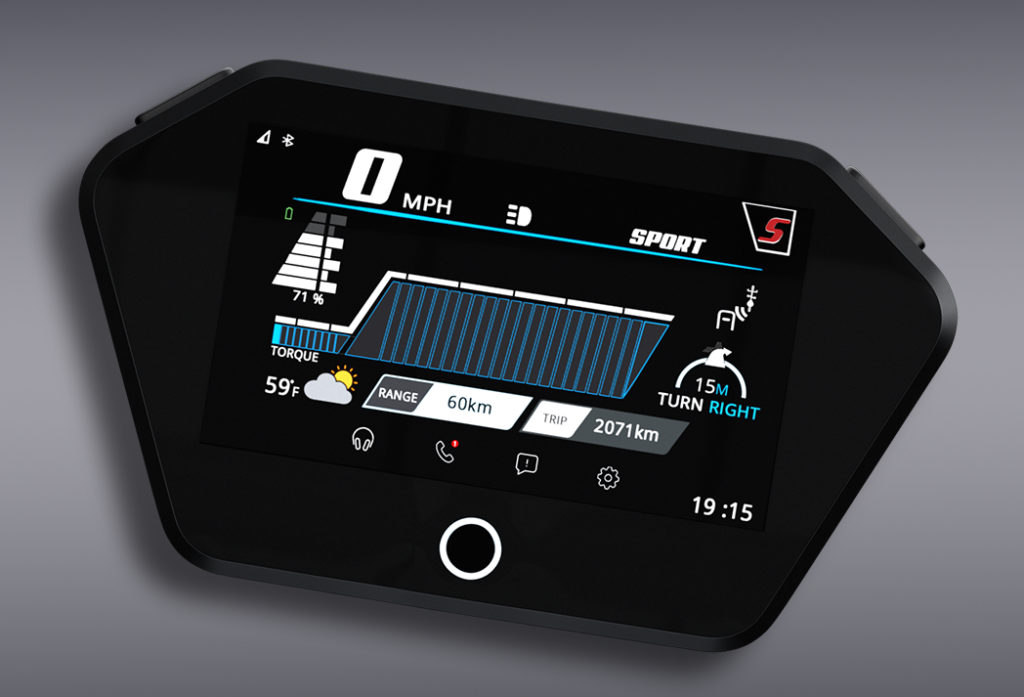 Their website also promises 'fingerprint enabling and worldwide tracking' as security features.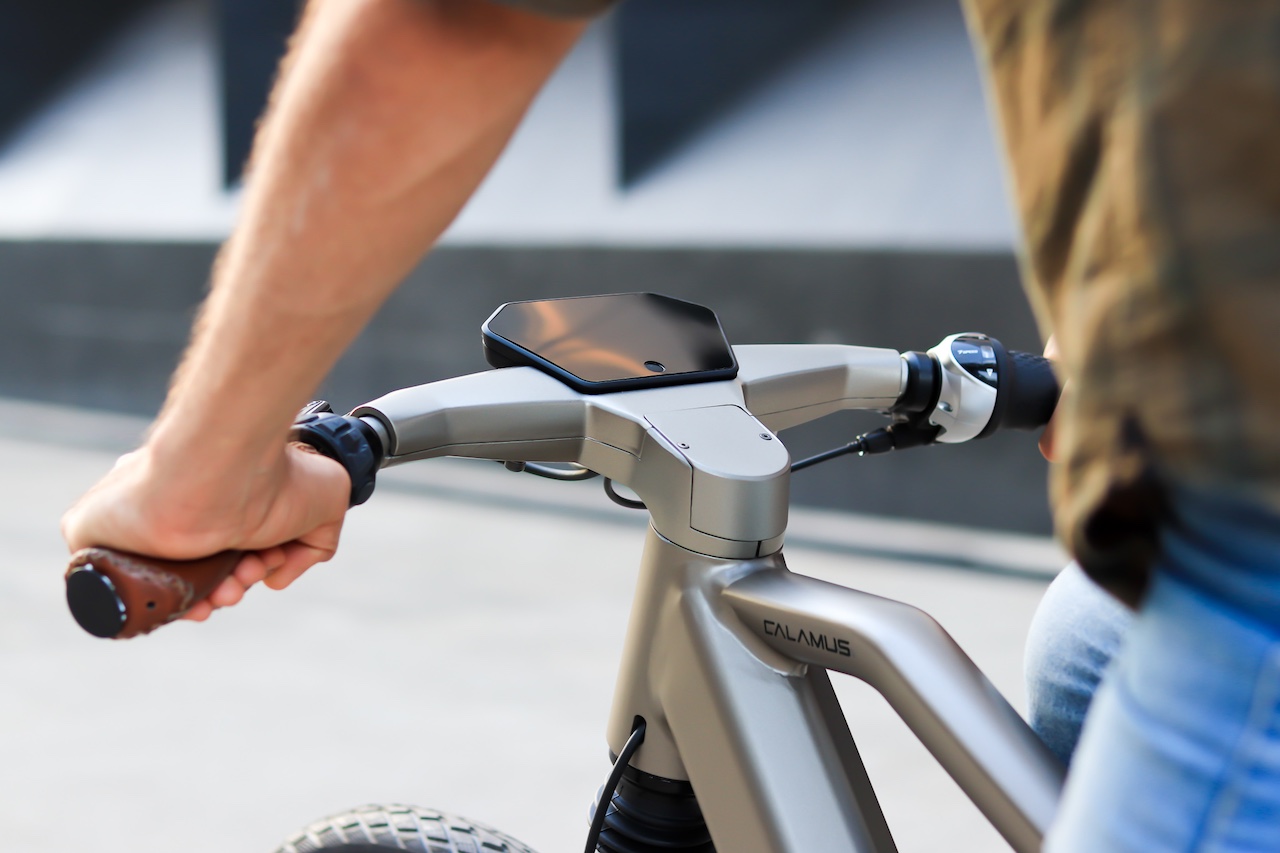 There is a front monoshock and sleek StVZO-compliant integrated LEDs. Full features are here.
Urban Arrow 300kg Payload eCargo Bike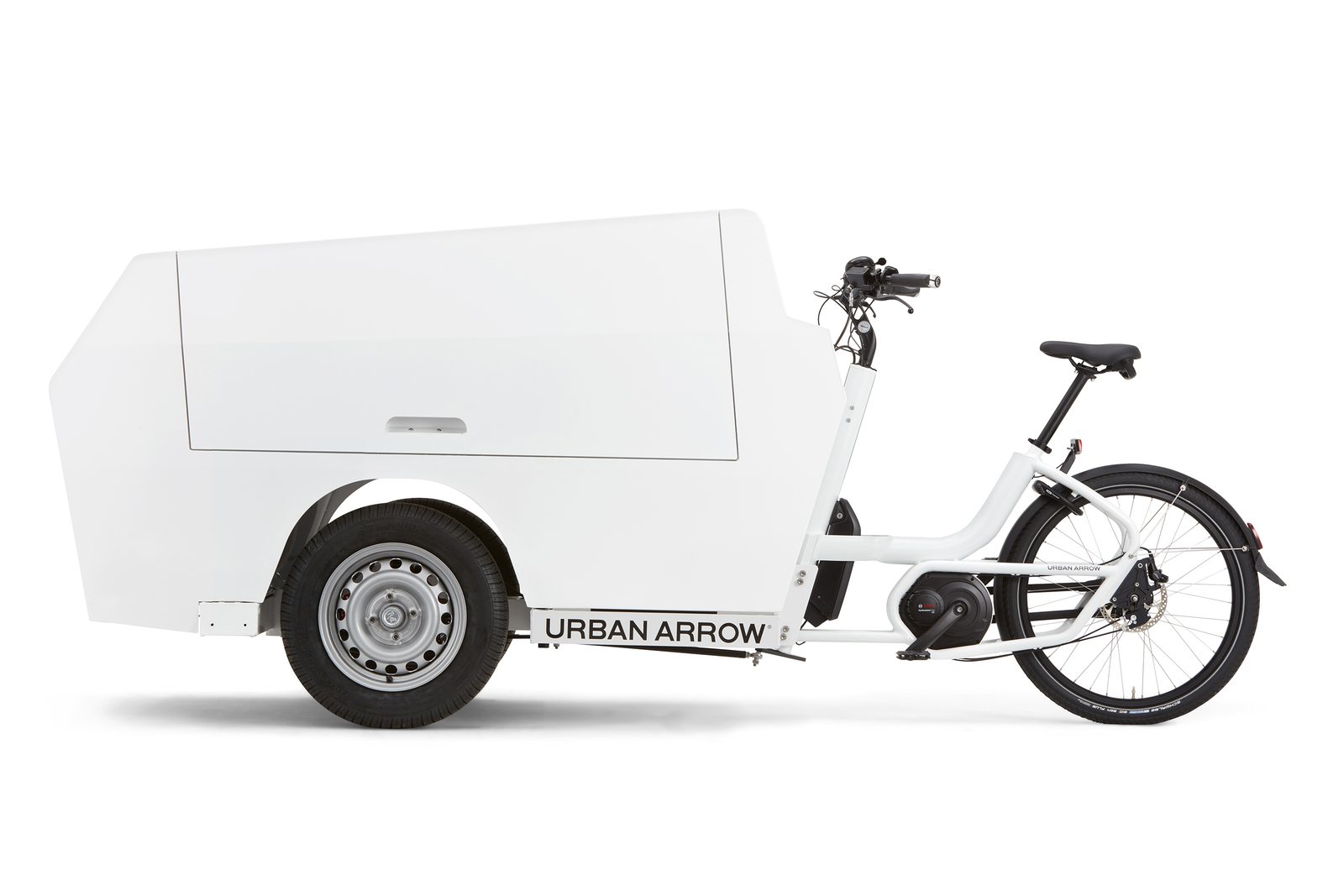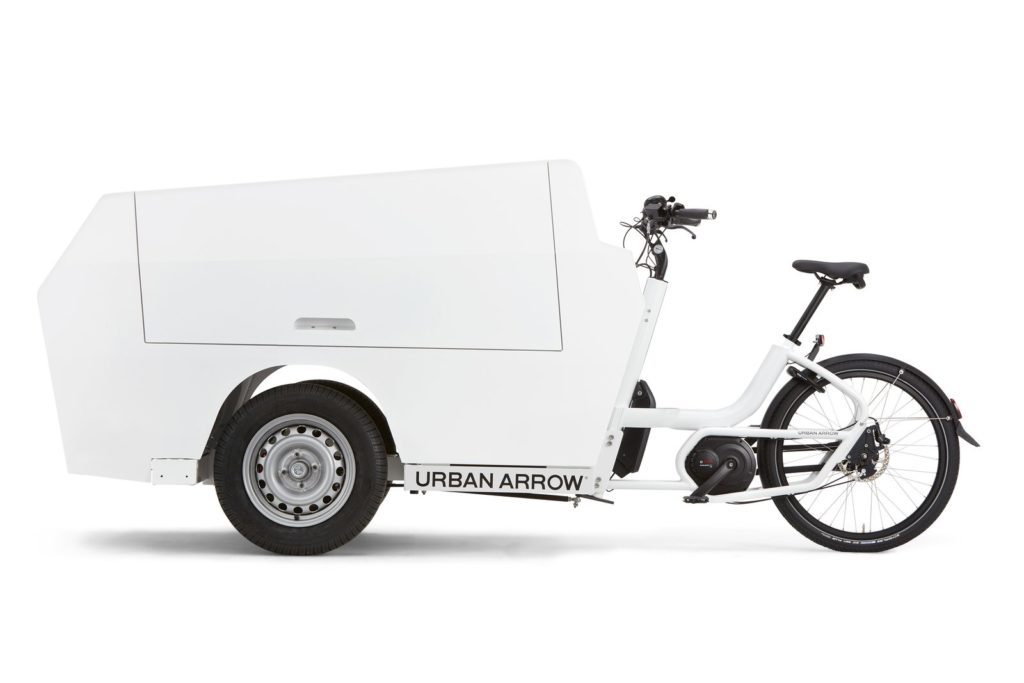 Urban Arrow's new model, the Tender Post & Parcel, will be unveiled at the International Cargo Bike Festival in Groningen, Netherlands held 14-16 June.
The e-bike blends traditional e-bike technology with automotive tech, most noticeably in the shape of two car wheels at the front.
Urban Arrow say 'The new model was developed in close collaboration with PostNL, the leading Dutch parcel delivery company…..Fully packed, the payload of this bike is 300kg, excluding the rider. Even with this massive load handling is made easy because of the unique front frame. Comparable cargo bikes are sensitive for kerbsides, potholes or bad road conditions – not the Tender Post & Parcel 1300.'
If you want a flavour of Groningen city (famous even in bike friendly Netherlands for its high levels of cycling) and a few of the cargo bikes you might see if you head to the festival check out the official video:
New COMP Mid-drive C19 Targets eRoad
Czech Republic's Comp Drive Systems have announced their new sleek, compact, lightweight C19 mid-drive will be available at Eurobike in September but in the meantime it is going through testing and is available to original equipment manufacturers for evaluation.
The spec looks impressive on paper; 2.5kg weight, 250W nominal power, peak torque of 60Nm, works with all chain line standards and it claims 'mechanical resistance elimination.'
Cycling Accessories
Keepe Bike Jewelry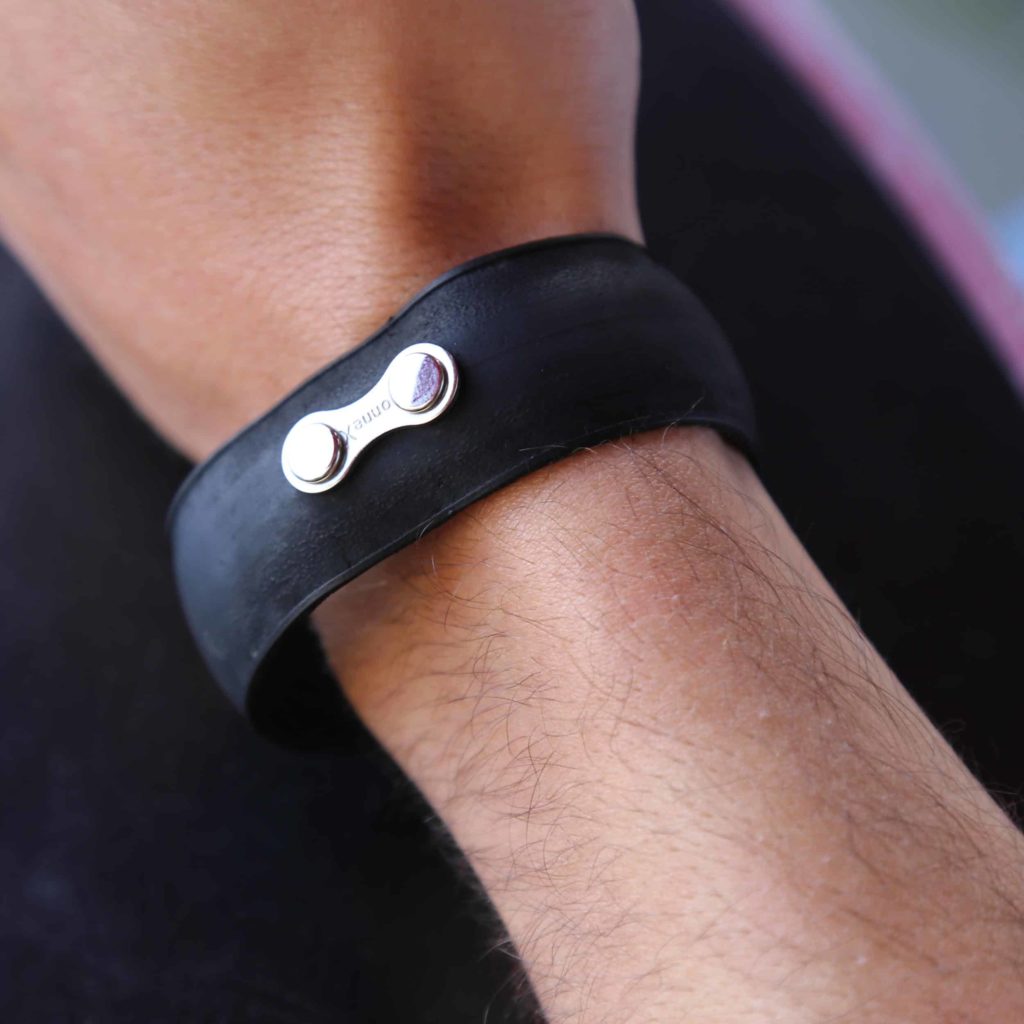 Keepe are an innovative Israeli firm producing handmade cycle themed jewelry, many utilising upcycled bike parts such as spokes and chains.
Examples include a bike tire bracelet with silver plated chain link and a bike rim pendent bottle opener.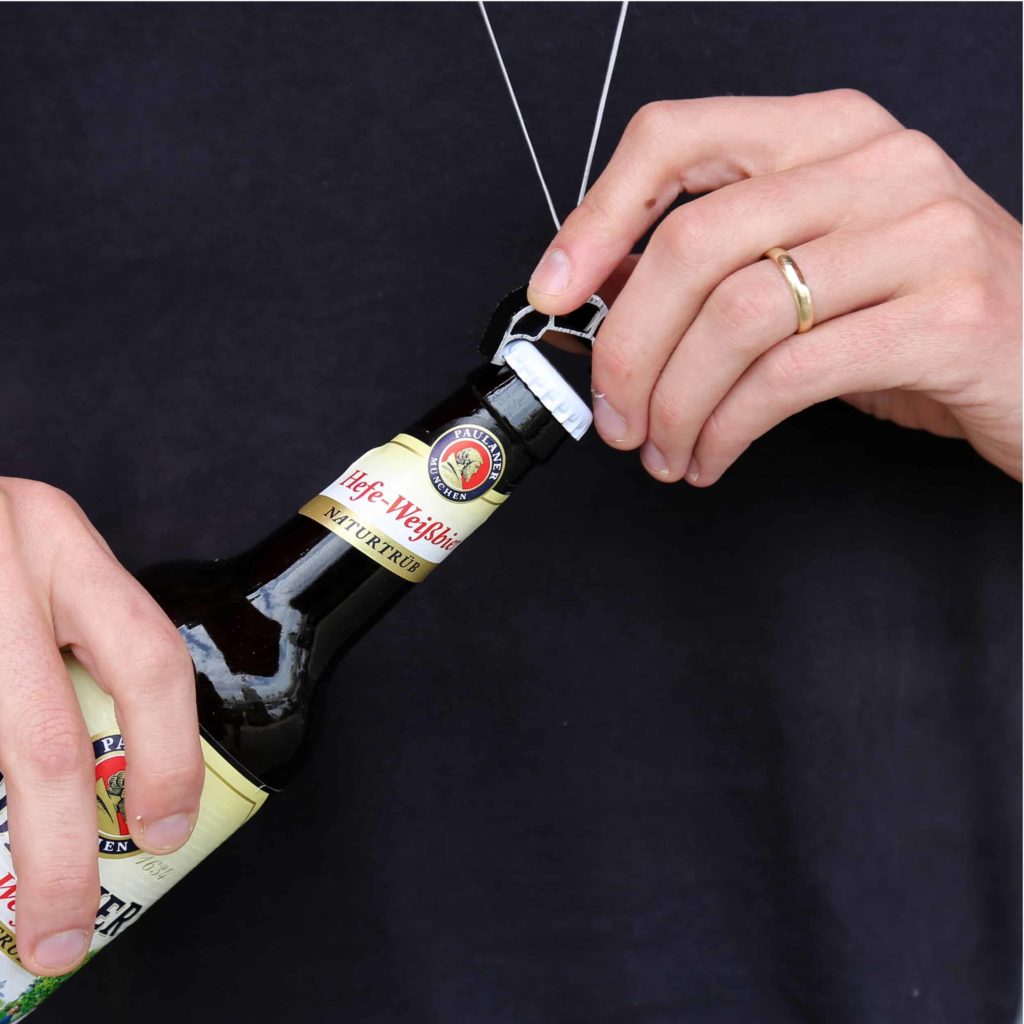 Get Inspired
Sustrans Cargo Bike Office Move
It's entirely possible to move a whole office by cargobike as UK cycling and walking charity Sustans show in this video:
Sustrans is a "charity that makes it easier for people to walk and cycle. We are engineers and educators, experts and advocates. We connect people and places, create liveable neighbourhoods, transform the school run and deliver a happier, healthier commute. Sustrans works in partnership, bringing people together to find the right solutions. We make the case for walking and cycling by using robust evidence and showing what can be done."
Peter Sagan and the Specialized Turbo Vado
Peter Sagan is a well-know pro road rider but clearly has a sense of humour too as witnessed in this video promoting the Specialized Vado:
https://www.youtube.com/watch?v=AgHuUJkK7wY&feature=share
Infrastructure & eBike Share
New Scooter Model and Battery for Uber's Jump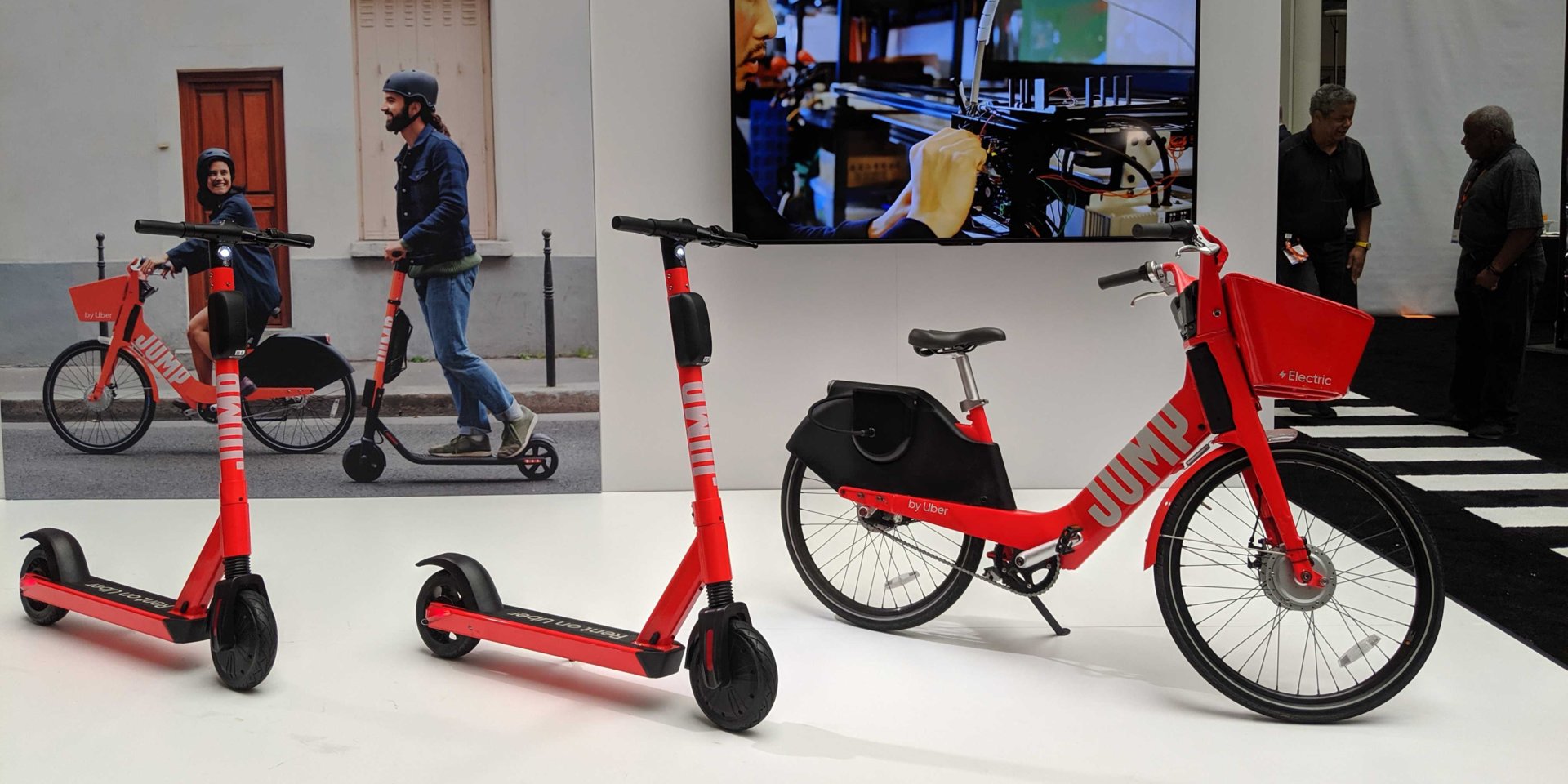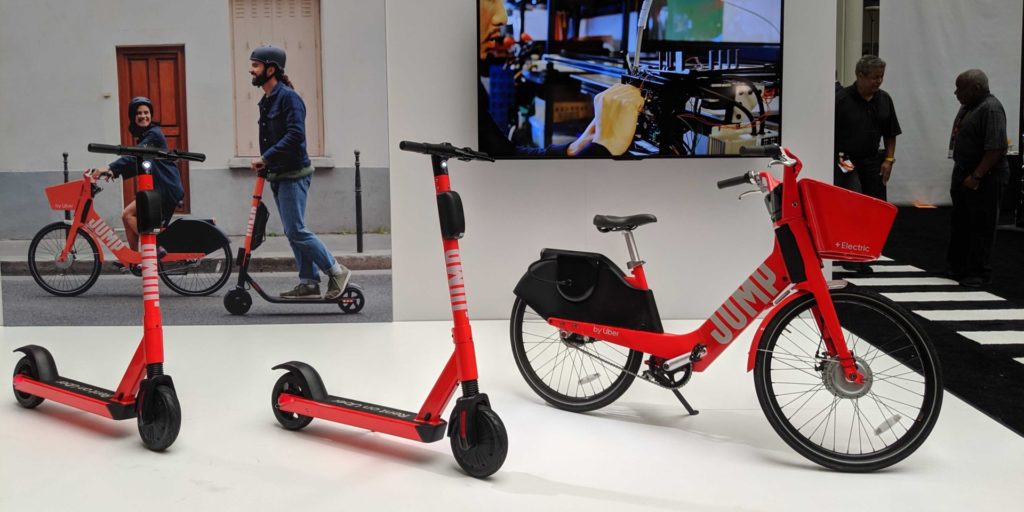 Things are moving on with Uber's Jump branded e-bike and e-kickscooter share schemes that operate in several US cities.
Business Insider tells us the company announced a new battery for its Jump bikes as well as a completely new scooter model with bigger, more rugged wheels and heftier brakes.
The new bike batteries can be swapped by anyone, even riders, instead of the vehicles needing a trip to a warehouse in order to be plugged into a physical charger.
Here is a video with more info on the new eBikes and eScooters from the recent Uber Elevate Summit:
Lyft Rebrands & Launches New eBike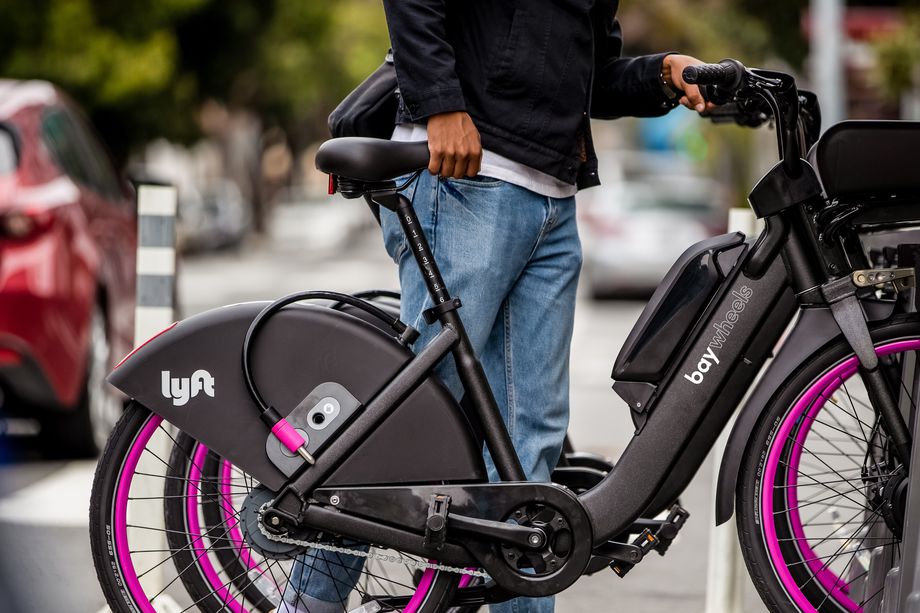 The Verge reports that 'Lyft is launching new electric-assist bicycles for its Bay Area bikeshare programs and giving them a new name. Instead of Ford GoBike, the program is now called Bay Wheels. The move comes less than a week after Lyft sued San Francisco to maintain what it says is an exclusive contract to operate bike-share programs in the city. Lyft says that its new ebike has some new features: "pedal assist for the hills, and in addition to the traditional dock option, a new lock that will let riders park outside of a station." The new lock could make the bikes much more convenient to use, as riders won't have to go from dock to dock on every ride….The new bikes will begin showing up in San Jose today, and will be in San Francisco and Oakland by the end of the month, the company says. '
E-share Business Continue to Consolidate
Fortune reports that e-kickscooter share firm Bird has agreed to buy competitor Scoot as it continues to expand its global footprint.
According to the article 'The acquisition….is an example of what many market watchers have been saying about the scooter industry: The long list of rivals will consolidate and that a few major players left standing will prevail. The survivors will be the ones that can find a way to turn a profit, experts say, reversing the huge losses that they've racked up since bursting onto the scene a couple of years ago.'
Bird's scooter rental companies also include Lime and Spin and it faces competition from Uber (who bought Jump in 2018) and Lyft (who bought electric bike Motivate last year too).
Madison, Wisconsin Goes All E-bike
Fox47 reports that 'Madison will soon become the first city in the country to fully convert its bike share system to electronic bikes. Madison BCycle plans to retire its red bikes and convert its fleet to 300 new pedal-assist electric bikes, according to a release by Bcycle.'
According to the press release the new e-bikes will feature a Bosch pedelec system.
Mobility Startups Bright Ideas
This Forbes article highlights some 'disruptor' companies looking to address many of the logistical problems of transport in cities, many to do with electric micromobility.
Amongst the ideas listed are:
– A system of quick-charging, quick swappable batteries catering for both bikes and kickscooters from the Somerville Electric Vehicle Company.
– A three-wheeled scooter that can be fitted with a seat to make it viable for disabled persons from Clevr.
– RideOn's system to avoid 'scooter mess' by providing universal docks that can serve multiple scooter brands, charge the scooters with universal charging architecture and manage them with universal tracking keys.
E-bike Law
UK's Cycle to Work Scheme Could Open Up E-bikes to Many More
This Guardian article has highlighted new guidance on the UK's salary sacrifice scheme called Cycle to Work.
The article tells us it has recently been announced by the Department for Transport (DfT), not only that e-bikes are eligible for it but that a £1,000 cap contained in the rules applies only to bike shops and employers who are not registered with the Financial Conduct Authority – usually small independent ones.
In effect £1000 plus e-bikes used by employees whose employers are part of the scheme may well be subsidised by larger operations who are part of the Cycle to Work Scheme.
E-bike Biz
Huge China Deal for E-bike Share Batteries
This Reuters report details how 'China's Contemporary Amperex Technology Co Ltd (CATL), Ant Financial Services and Hellobike said on Wednesday they will invest 1 billion yuan ($144.60 million) to establish a electric bicycle battery joint venture.
The battery maker, fintech firm and Alibaba-backed bike-sharing start-up announced the cooperation in a joint statement, which did not disclose the individual shares of the partners in the joint venture.'
My Week on E-bikes
This week I've been exploring the remarkable Riese and Muller Load 60 Touring HS
When the UK's summer finally arrives and it stops raining I will be heading off on the bike to see how it fares on a camping trip.
Stay tuned for more e-bike news and reviews and thanks for reading!
-Richard
P.S. Don't forget to join the Electric Bike Report community for updates from the electric bike world, plus ebike riding and maintenance tips!
Reader Interactions