eBike News: Great American Outdoors Act, New Shimano Mid-drive, New Canyon Electric Vehicles and Lots More! [VIDEOS]
In this week's news:
The Great American Outdoors Act and What it Means for eBikers
EP8 – Shimano's New Powerful Mid Drive
Canyon City eBikes and its New Concept Light Electric Vehicle
Latest eMicromobility and Battery Tech News
Headline News
The Great American Outdoors Act Passed – What Does it Mean for eBikers?
The Great American Outdoors Act has just been signed into Law – but what exactly is it and what does it mean for e-bikers? The extra funding it secures means mountain bikers and electric mountain bikers could ultimately see more trails opening up for them to ride on.
The Land and Water Conservation Fund is now permanently funded at $900 million per year as of 2019, and the fund is divided into two separate parts—federal and stateside. Add that to new resources for maintenance backlog on federal public lands, and land agencies will have access to nearly $2 billion per year for the next five years. It has been described as the biggest land conservation legislation in a generation as well as being an unlikely success story that attracted bipartisan support from both major political parties. It is aimed at addressing, amongst other things, the US$12 billion backlog of maintenance to repair roads, trails, campgrounds, monuments, fire safety, utilities, and visitor infrastructure in National Parks.
Here's a video from IMBA, the International Mountain Bicycling Association, that gives more detail on the implications for trail access:
Of course, the extra funding will not automatically mean more trail access – as Todd Keller, IMBA Government Affairs Director says in the video,  it will be critical for our community (ie mountain bikers and emtbers) to engage in the Statewide Comprehensive Outdoor Recreation Plans or SCORPs in order to lobby for funds to be allocated to improving off-road trail access. Critically these funds are available to federal and state governments agencies only, not to private organizations and nonprofits so IMBA and other bike and e-bike organizations need to get their point of view across to the government agencies. If you want to get involved, why not join IMBA right now?
The above video references the Shenandoah Valley Bicycle Coalition – this article details the work that has already been done there to allow class 1 e-mtbs to access trails in the area.
New eBikes and eBike Systems
Shimano's New Top End EP8 Mid-drive
In recent years Bosch and Shimano have engaged in something of a mid-drive arms race, where the currency of conflict was the power to weight ratio. After Bosch launched the Performance Line CX system in 2019 Shimano have just responded by announcing their all-new EP8. It saves weight by featuring a magnesium casing, has 10% less volume by physical size than its predecessor the E8000 yet it still matches the nominal power output of Bosch's highest performing motor at 85Nm. It also claims to have less drag when riding with no electric assist.
Other new features include a new app that lets you add customized power profiles tailored to how much power you want the motor to deliver in each of the different power settings and a new walk mode that is claimed to deliver. There's the ability to wirelessly link to a Garmin unit that, amongst other things, allows a battery capacity reading in % terms rather than the cruder battery block graphic on Shimano's own display.
Disappointingly the EP8 cannot be retrofitted to existing e-bikes powered by the E8000 it shouldn't require any big changes for e-bike manufacturers which is perhaps good news for the price of new EP8 powered machines. It can also be used with the new large capacity 630Wh Shimano battery.
More detail on the system can be found in EBR's full feature on the new motor here.
One of the first e-mtbs to feature the system is a top of the line (largely) carbon-framed Merida eONE-SIXTY – check out a full review in this video:
Canyon Launch Two New City e-Bikes – And Give Us a Glimpse of a Possible Future Light Electric Vehicle
German bike and e-bike manufacturer Canyon  has just announced two new city e-bikes.
The Precede:ON looks to combine urban style with a real workhorse style design and comes in both step-over and step-thru frame designs and is powered by Bosch's powerful Performance Line CX mid-drive and it will also take sturdy-looking pannier racks front and rear. Bosch's Kiox display comes as standard.
UK prices £3,999 to £4,699 with various spec options available including derailleur or belt drive Enviolo stepless hub gearing systems.
The Commuter:ON is a lighter urban model with a claimed 17.6kg weight for a medium frame model. It uses the Fazua Evation motor system which has less power than the Bosch system used on the Precede but is much lighter and is fully removable so you can ride the bike as a 'regular' bike if you like. It features adjustable handlebar height, built-in pannier rack and high quality LED lighting.
Priced at £3099 in the UK.
Canyon has also revealed their version of what future electric transport might look like with images and spec for an intriguing looking e-bike/car hybrid concept vehicle. Crucially it will still utilize pedelec style pedaling power.
SHFT website tells us 'The concept vehicle can function in two modes, one capable of traveling at up to 60 kph / 37mph and another which is limited to 25 kph / 15.5mph. If future regulations and infrastructure allow – and that's a big if — the podbike could drive on regular highways and mix it amongst regular traffic at high speed, and then switch to its slower mode and drive on bike paths'
Total weight is projected at 95kg with dimensions of 83cm x 101cm x 23cm and the forthcoming prototype is promised to feature windscreen wipers, a heating system, headlights and a seatbelt.
Get Inspired
Sea Otter Play Now Live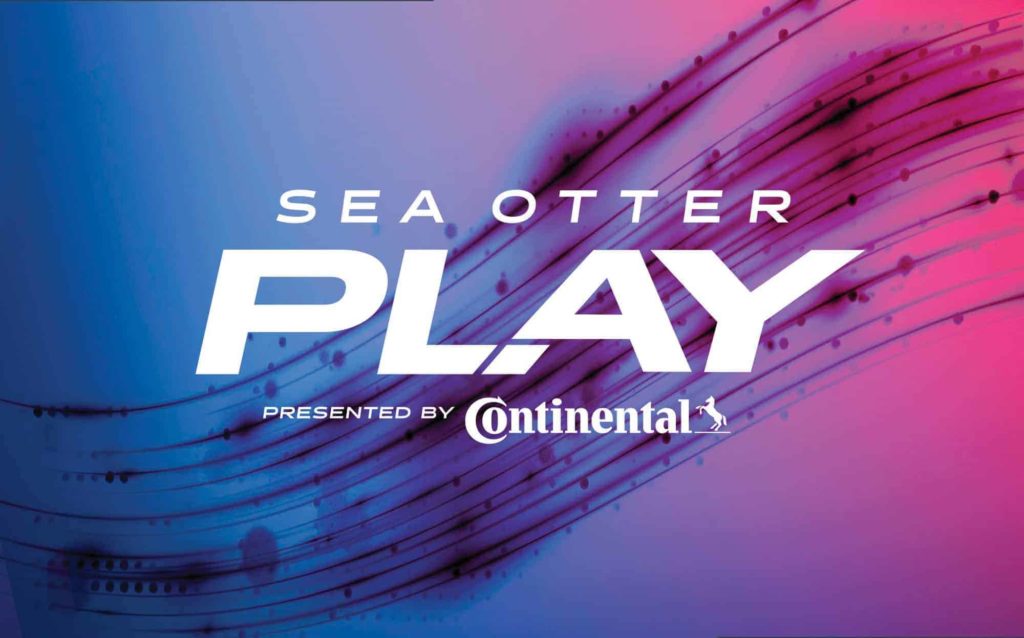 Ready, Set, Play: Registration for Sea Otter Play is live!
Sea Otter Play
 has begun and you can get in on the action. Sea Otter Classic has teamed up with its global event partners, Sea Otter Europe, Sea Otter Canada and Sea Otter Australia for a great first-year event.
The cycling industry's premier brands are ready to unveil their latest innovations including all the latest e-bike tech through exclusive product launches. Sea Otter Play's digital festival is free to attend and lets you connect directly with the sport's most influential companies.
Registration for virtual Challenges is open and riders from around the world are signing up to push their limits and earn points toward amazing prizes. Learn more about each of the Challenges
here
. Sea Otter Play is going to give away more than $100,000 in product to Sea Otter Play participants. There are several ways to start collecting points. Participating in a Challenge is the first one. You can view the full prize list and learn how to collect more points 
here
.
Register now
 and join the fun at Sea Otter Play. Ride challenges start September 1 and run through September 16. The festival kicks off September 17 and runs through September 20.
E-micromobility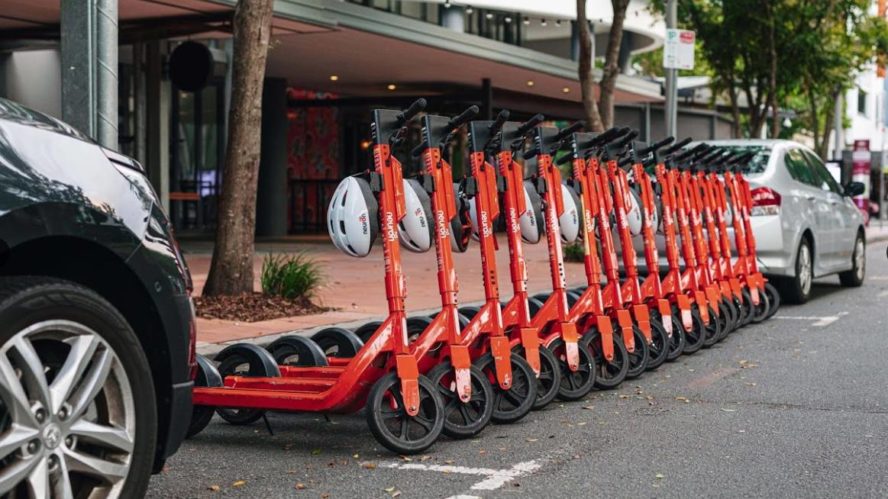 The Canberra Times reports that an e-scooter rental scheme will launch in Canberra, Australia in September.  Two providers were chosen to roll out the service, Beam Mobility and Neuron Mobility who together will provide up to 750 e-scooters each. E-scooters were legalised in Canberra in December. The can be used on shared paths but are not permitted on roads or on-road bicycle lanes.
Battery Watch
Huge Claims for Diamond Based Nano Technology Battery
NDB Inc. want to "reinvent electricity and create a planet without fossil fuels by 2040" by pioneering their battery technology that involves reprocessing radioactive nuclear waste into a safe to use form that involves diamond nano technology. It's mind blowing tech that would revolutionise the world of electrical storage it could be made to work in the real world.
https://www.youtube.com/watch?v=ksMXbhftBbM&feature=emb_logo
E-bike Biz
LEVA-EU Now Publishing Info On Safe & Legal Battery Transport Rules
This Bikebiz article details how '
LEVA-EU has joined the cross-industry platform BatteriesTransport.org to provide light, electric vehicle (LEV) companies with better information on the rules governing the transport of Li-ion batteries. The association, alongside Recharge, EPBA, Eurobat, PRBA, EBRA, ACEA, and MDBTC, has made free content available on the requirements as set out by the United Nations, the European Agreement concerning the International Carriage of Dangerous Goods by Road (ADR) and other transport regulations.'
Stay tuned for more e-bike news and reviews and thanks for reading!
-Rich
Reader Interactions