eBike News: GM eBikes, eFat Ski, Former Pro Rides eBike, Scotland Grants, & More! [VIDEOS]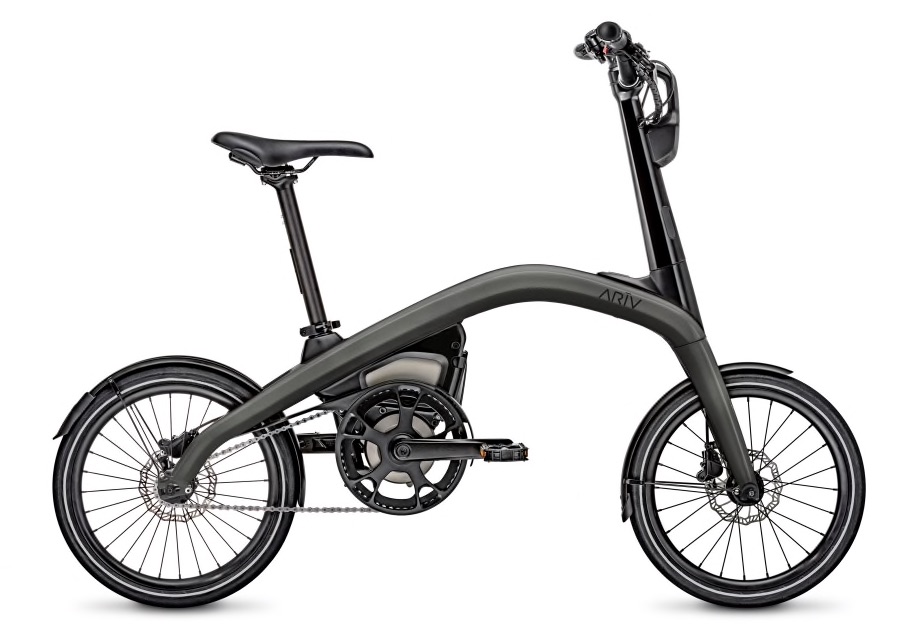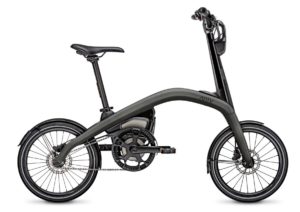 In this week's eBike news roundup:
GM ARĪV eBike Pre-Orders
Scotland Grants for eBikes
Santos w/ Pendix, Gates, Rohloff
Dutch Style Lekker eBikes
Gazelle Arroyo G8 Award
Greyp High-Tech Teaser
Former Pro Sean Yates Turns to eBike
LaMere eFat Ski
London Underspend on Cycle Infrastructure
Latest on eMicromobility & eBike Biz
Headline News
GM Taking Pre-Orders for eBikes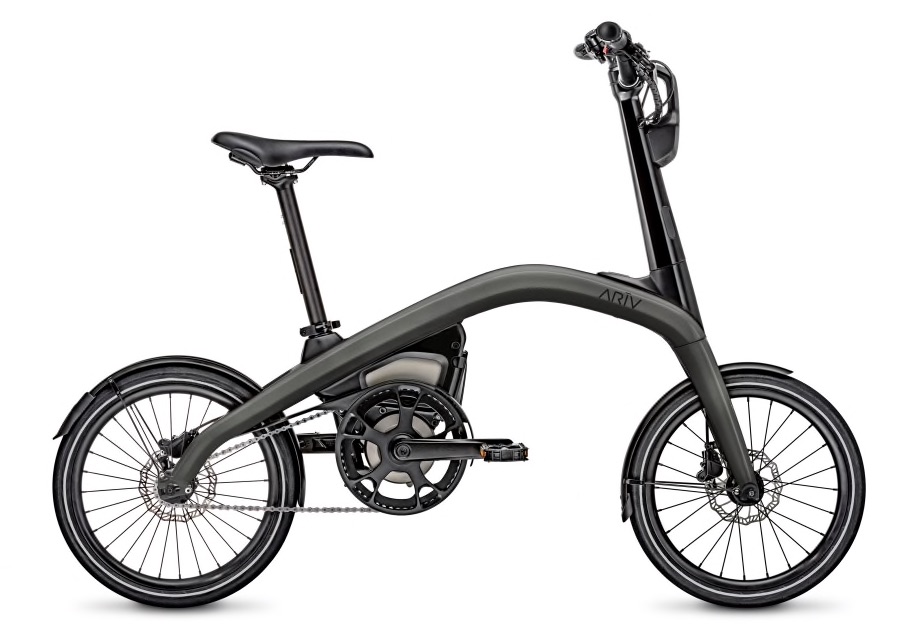 ARĪV is the brand name for the new GM line of eBikes that will be available to select European markets this summer.
There are 2 eBikes in the initial line up: the Meld is a compact eBike and the Merge is a folding eBike.
They are available for pre-order now on BikeExchange.com for availability in the summer. In Belgium and the Netherlands, the ARĪV Meld is 2.800 € and the ARĪV Merge is 3.400 €. In Germany, the ARĪV Meld is 2.750 € and the ARĪV Merge is 3.350 €.
The motor is a proprietary GM design built specifically for the ARĪV eBikes and the battery was put through the same "rigorous safety standards similar to GM's electric vehicles batteries".
These eBikes will offer connection to a smartphone app via Bluetooth.
You can learn more at GM.com.
Is Scotland's Latest Round of E-bike Funding the Start of the End for Combustion Engines?
Electrive have revealed that 'the Scottish government is serving the second round of its eBike Grant Fund designed to help organisations, universities and communities to purchase e-bikes. A total of £462,000 (526,925 euros) will go into buying new e-bikes, including electric cargo bikes.'
This follows the Scottish government's initiatives of summer 2018 when they launched the eBike Grant Fund and also set up the Low Carbon Transport Loan Fund, with £500,000 available for interest-free loans of up to £3,000 to support the purchase of electric bikes and e-cargo bikes by individuals and businesses.
The article also mentions that Scotland is reportedly 'working towards' banning combustion-powered cars by 2032. After that just BEVs (batter electric vehicle) and PHEVs (plug in hybrid electric vehicle) will be for sale, with no internal combustion engines or hybrids without a plug allowed.
This raises an interesting question; with electric car sales still languishing at a tiny percentage of the market in most places (including the UK) and electric car prices showing little sign of dropping, if and when such combustion engine bans come into force will e-bikes be one of the main beneficiaries….?
New eBikes & eBike Systems
Santos with Pendix, Gates, Rohloff
Santos (Dutch trekking bike brand) have launched a new line up of eBikes for touring and travel.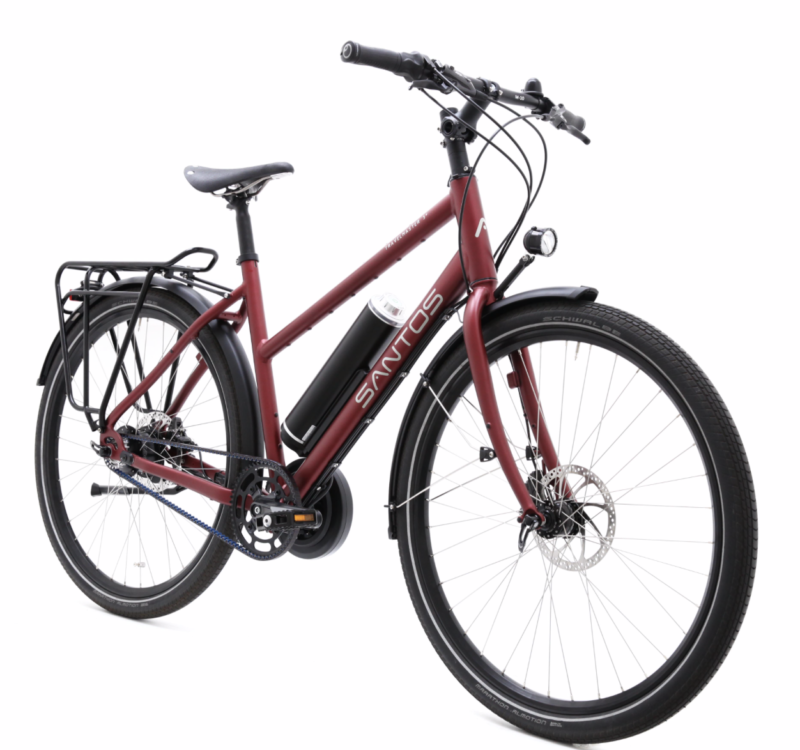 They use a mid drive system from Pendix that offers a unique design with the motor mounted to the left side of the bike and they claim that it is very quiet.
The Pendix system is also easy to use with the pedal assist adjustments located at the top of the battery. There is no display or wires at the handlebar.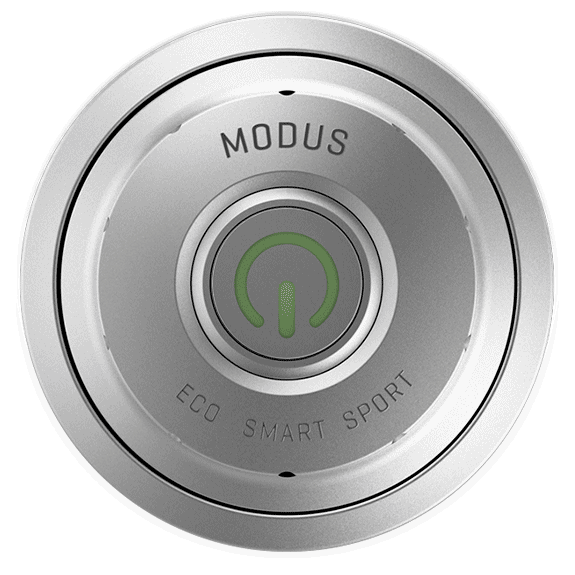 Following along the lines of cleanliness is the use of the Gates Carbon Drive belt that is also very quiet.
That drives back to the Rohloff 14 speed internally geared rear hub that is well known for its long term reliability.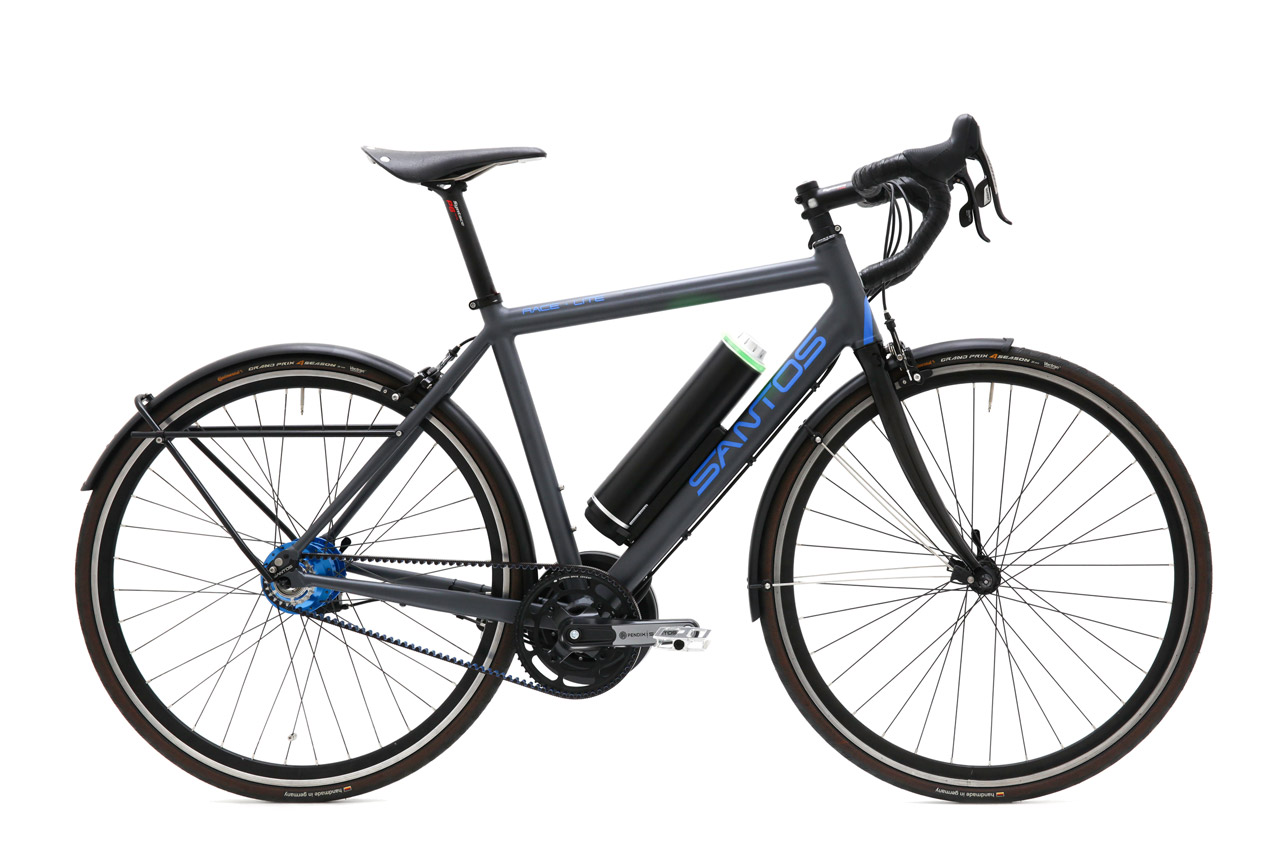 Lekker: Dutch Style for Australia
Lekker are inspired by Dutch bikes, with their upright, comfortable riding position, easy step-thru frame and hub gears.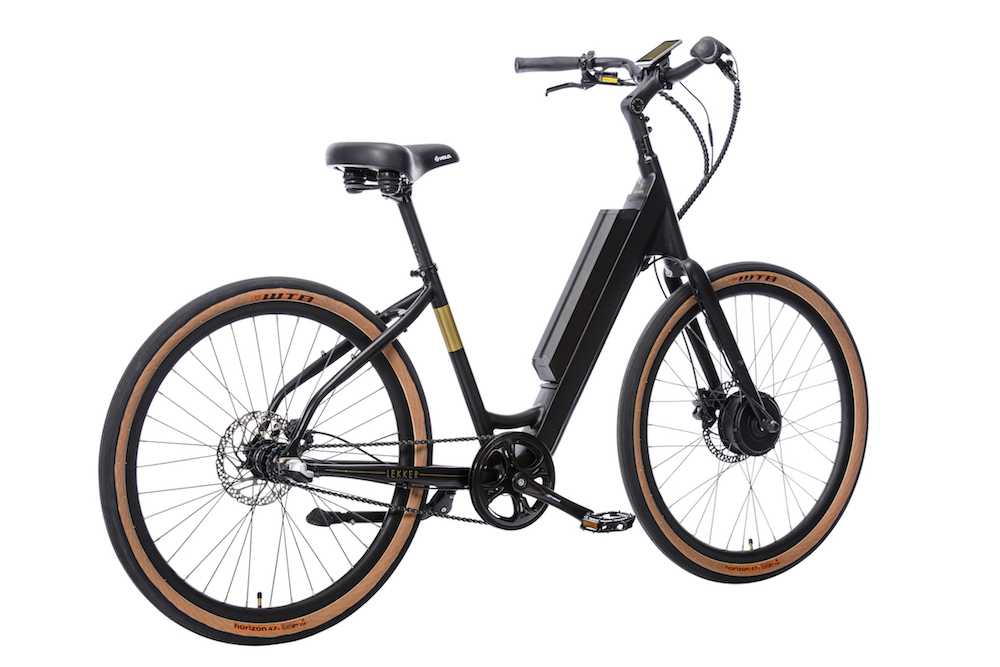 Although they have an Amsterdam shop, Lekker are launching the Lekker X range on the Australian market, with own-brand shops in Melbourne and Sydney (a San Francisco shop is slated for 2020).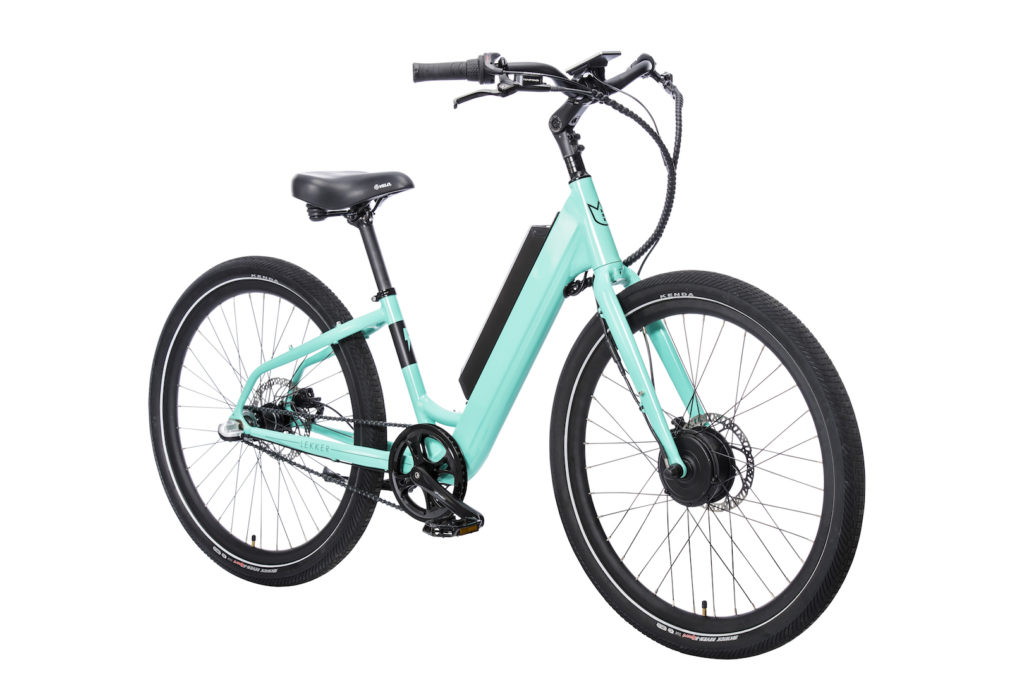 The same Lekker X e-bike design comes in three different colour schemes all powered by a 250W front hub motor / 417Wh battery package and with the options of front and rear racks and frame integrated LEDs.
Three speed Shimano hub gears, balloon tyres and Tektro hydraulic disc brakes complete the package.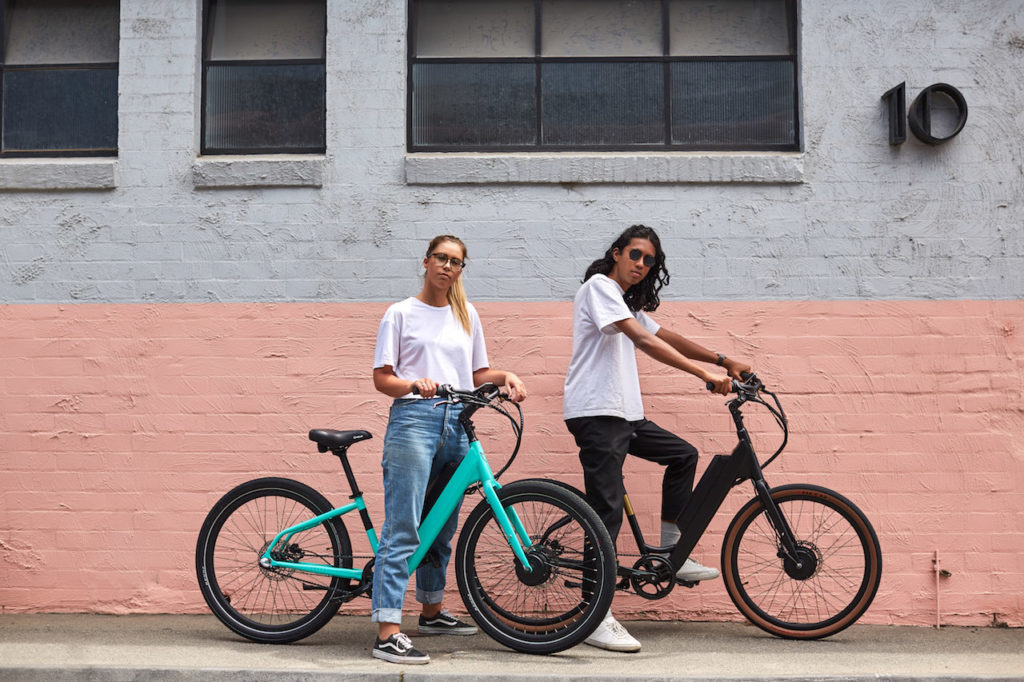 Lekker CEO Niels Bark summarised their design approach; "We've taken the essential bits and concentrated on what matters most: an unrestricted riding experience around your city. By stripping away the unnecessary, we've been able to offer a low-entry price point without compromising on the premium quality of essential components." Prices are from Aus $1998 (1898 launch offer).
There's more detail on the history of Lekker here.
Gazelle Arroyo G8 Lands Award
Dutch brand Gazelle has won an iF Design Award in the 'Product' category for its electric Grenoble C7+ HMB Elite (known in North America as Gazelle Arroyo C8 Elite).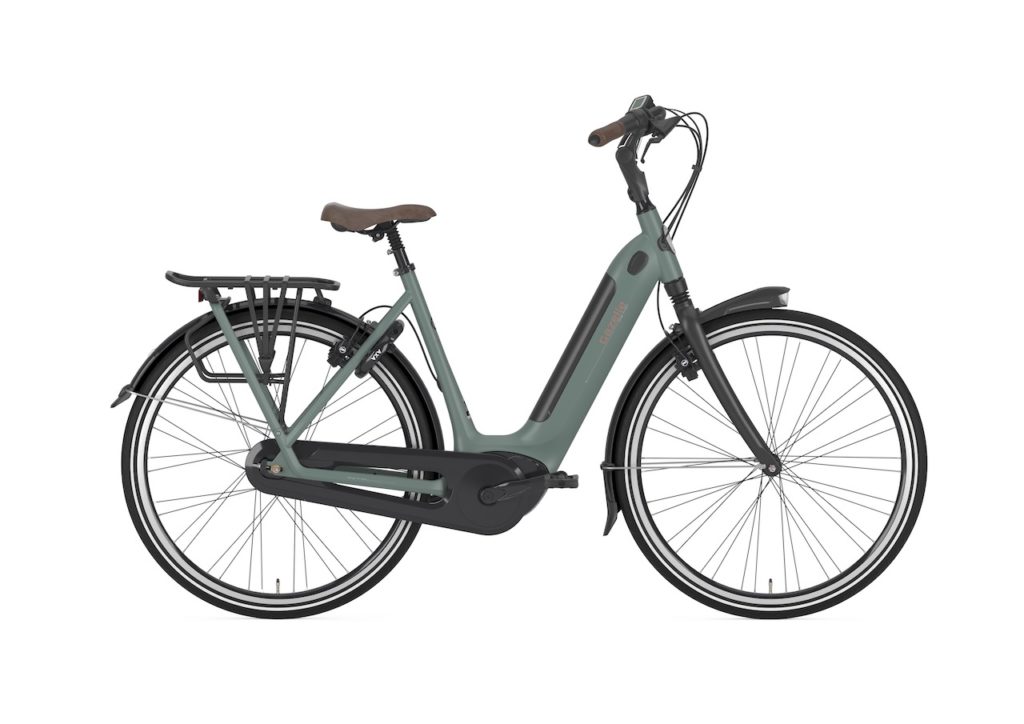 Taking place in Hannover, Germany, the awards are held annually by the iF International Forum Design GmbH, with this year seeing over 6,400 entries from 50 countries.
The bike was commended for its balance and comfort as it has a step-thru design and frame-integrated battery.
There are innovative aspects too, like the fender-integrated LEDs which can be seen from many angles and the 'mono' front fork suspension found at the bottom of the headset.
It's powered by the highly regarded Bosch Active Line Plus mid-motor, weighs just under 50lbs and costs US$3599.
Greyp w/ Cameras & Multiple Sensors
Greyp is a Croation e-bike manufacturer owned by supercar firm Rimac Automobili. The likes of footballer Lionel Messi own one of their existing G12 models, but Greyp have now put out teaser information about a new e-mtb model the G6.
As this Elektrek article says 'Greyp's new e-bike…… won't be officially launched until March. But Greyp has already released limited specs along with teaser photos and videos of the bike. The Greyp G6 appears to be a full suspension electric mountain bike, possibly a downhill bike.'
The Greyp website hints at a fully connected, tech laden e-bike however, saying '"Greyp eSTEM is a Central Intelligence Module for the bicycle that controls two cameras (front and rear), monitors riders heart rate, has a built-in gyroscope, navigation and eSIM that allows it to be connected at all times. The e-bike system uses mobile phone as a user interface and mobile app creates a unique user experience thanks to the various new options like a remote bike kill switch, photo acquisition, text to bike and remote power limitation."
Get Inspired
From Tour de France Rider to E-bike Rider
An ex-Tour de France stage winner might be one of the last people you'd expect to opt for an e-bike, but that is exactly what Sean Yates has done.
British ex-pro rider Yates suffers from AV (Atrioventricular canal defect) that hinders his performance as his heart rate now maxes out at 90 beats per minute, meaning he can no longer ride hard, according to this Cycling Weekly article.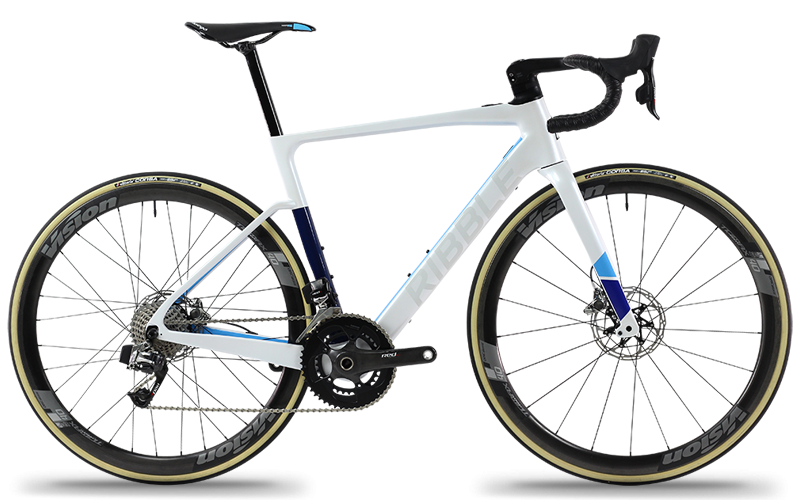 Yates has chosen the 11kg Ribble Endurance SLe e-road bike powered by a rear ebikemotion X35 hub motor and 250Wh frame internal battery.
Interestingly Yates blames pushing himself too hard for too long on road bikes for his heart difficulties, and he believes an e-road bike is the perfect tool for his road back to recovery…
LaMere Fat E-bike Plus Ski…
Want to use your e-bike to get around in thick snow? Check out this video of the LaMere 1000w E-Fat bike with FatBikeSki…
Bike Security
Bike Index
Bike Index is a non-profit organisation that claims to be 'the most widely used and successful bicycle registration service in the world with over 208,000 cataloged bikes, 600 community partners and tens of thousands of daily searches'.
Seth Herr built Bike Index when he was a bike mechanic because he wanted to be able to register bikes for his customers.
Bryan Hance developed and ran a community driven bicycle recovery service and the two services merged resulting in a database used and searched by individuals, bike shops, police departments and other apps.
Infrasructure
£142 Million Underspend on London's Cycle Infrastructure
London Mayor 'Sadiq Khan has underspent on promised cycling budget by £142m over a three year period as schemes are 'held hostage' by councils' this Cyclist article tells us.
It adds 'Green Assembly Member Caroline Russell, who spotted the official underspend figures this week after a series of questions to the Mayor, now says delays put air quality improvement plans at risk and raise questions over whether the money can now be spent at all.
For its part, Transport for London (TfL) says it is 'frustrated' by a lack of progress on the matter. However, it said 'lots' of consultation and construction is planned for this year and called on boroughs, which are responsible for 95% of London's roads, to work with them to help move matters forward.'
E-micromobility
E-bikes and E-kickscooters Centre Stage for Uber's Public Offering
'Uber is betting big on bikes and scooters' ahead of its Initial Public Offering on the stock according to Bloomberg.
And whilst it hasn't yet snapped up Bird or Lime it has 'in the past few months….been cranking out its own product, producing nearly 1,000 Jump-branded electric bikes a day. This year, the company has a $1 billion budget for scooters, bikes and other mobility initiatives…' it continues.
Such has been the popularity of its share e-bikes in the core of Sacramento more people took Uber's electric bikes than used its cars. 100 e-kickscooters are being released into the city as well. There's more detail on the way Jump e-bike share is impacting Uber auto rides in this Mashable article.
Uber's expansion into new areas is clearly a financial risk it hopes will pay off in the future as the article tells us 'As the company dabbles in an increasingly wide array of businesses, it's spending quickly. Uber lost US$1.1 billion in the third quarter of last year alone.'
Liability Wrangle Sees Lime Leave Tempe
Lime e-kickscooters will no longer be operating in Tempe, Arizona this article tells us. The issue appears to be the costs imposed by the city after January saw Tempe city authorities pass a licensee agreement for e-scooter and e-bike companies that requires a $7,888 application fee, a "right of way use fee" of $1.06 per vehicle per day and a $100 relocation fee.
E-bike Biz
BPSA E-bike Training
Bicycle Retailer and Industry News reports that the Bicycle Product Suppliers Association (BPSA) has released the second series of its training videos.
BRAIN tells us 'Charged Up 2 presents five more training videos to shop staff and also includes a consumer-facing segment to be offered to retailers for their own sites through SmartEtailing, the NBDA, and several brands (Shimano, Giant, Raleigh Electric and CSG). See the first training video and the consumer video.'
The three-class system is the main focus of Charged Up 2.
Stay tuned for more e-bike news and reviews and thanks for reading!
-Richard
P.S. Don't forget to join the Electric Bike Report communityfor updates from the electric bike world, plus ebike riding and maintenance tips!
Reader Interactions