eBike News: eRoad Trend, US eTrike, eBikes Going Mainstream, Folding Helmet, & More! [VIDEOS]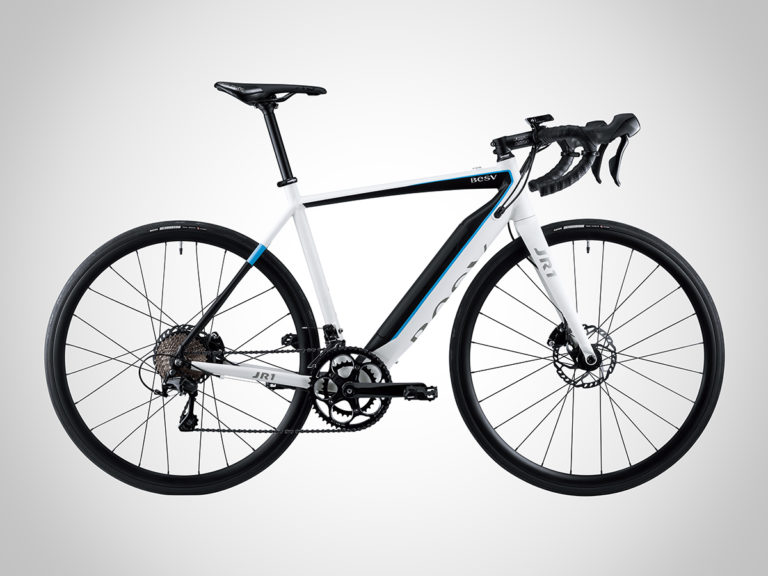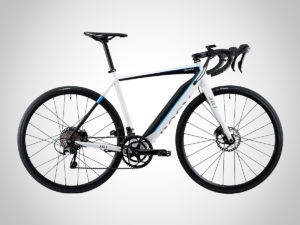 In this week's eBike news roundup:
Ribble eRoad Bike
BESV JR1 & JF1 eRoad bikes
Step thru eFat bike
Liberty Trikes US Assembly Facility
eBikes Going Mainstream
Crazy eBike Ride
Folding & Stylish Helmet
And Much More!
New eBikes & eBike Systems
Ribble eRoad Bike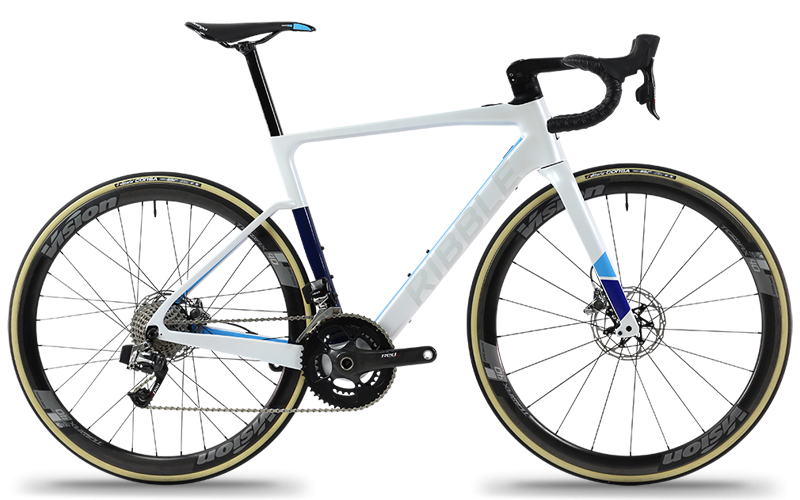 More and more eRoad bikes are hitting the market and Ribble has launched a range of lightweight carbon eBikes with a stated weight as low as 11kg or 24.25 pounds!
The Ribble eRoad bikes have a very clean look with the integrated frame battery and compact rear hub motor.
Some of the specs area 250 watt rear hub motor with 250 watt hour battery. There is the option to increase to 750 watt hours with additional batteries. There are 3 levels of pedal assist providing assisted speed up to 26kmh.
Prices start at $4,299 USD.
BESV JR1 eRoad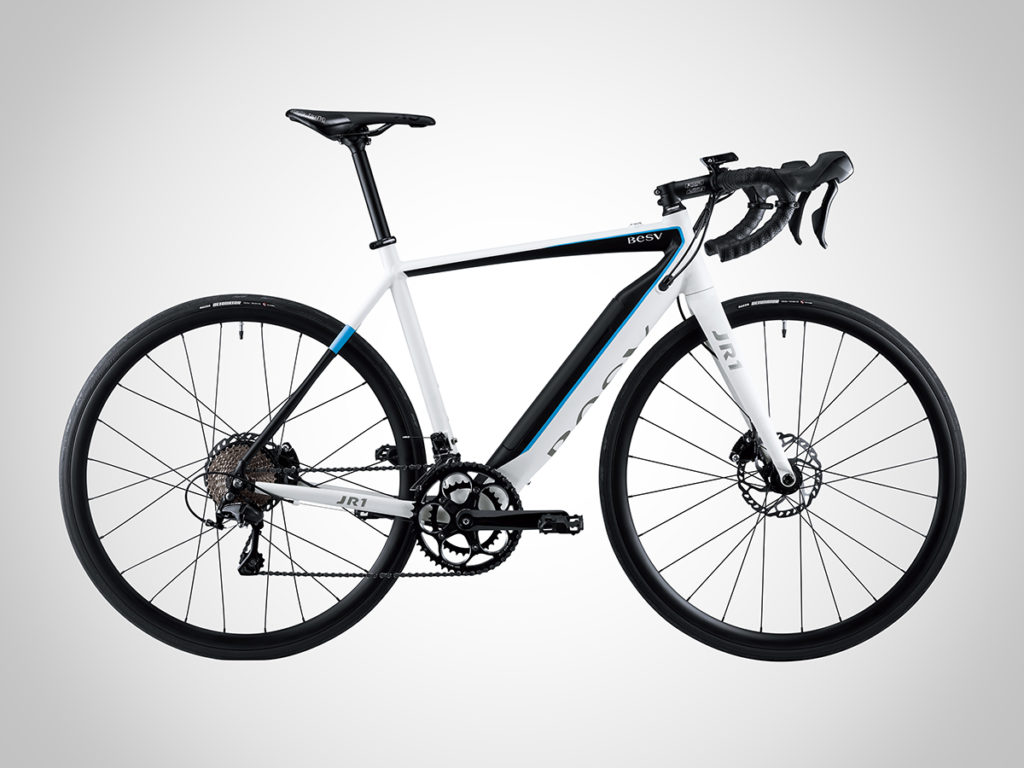 BESV has jumped into the eRoad bike scene with their new JR1. At 15.7kg 34.6 pounds it features a 250 watt rear hub motor with a frame integrated 36V 7ah lithium battery.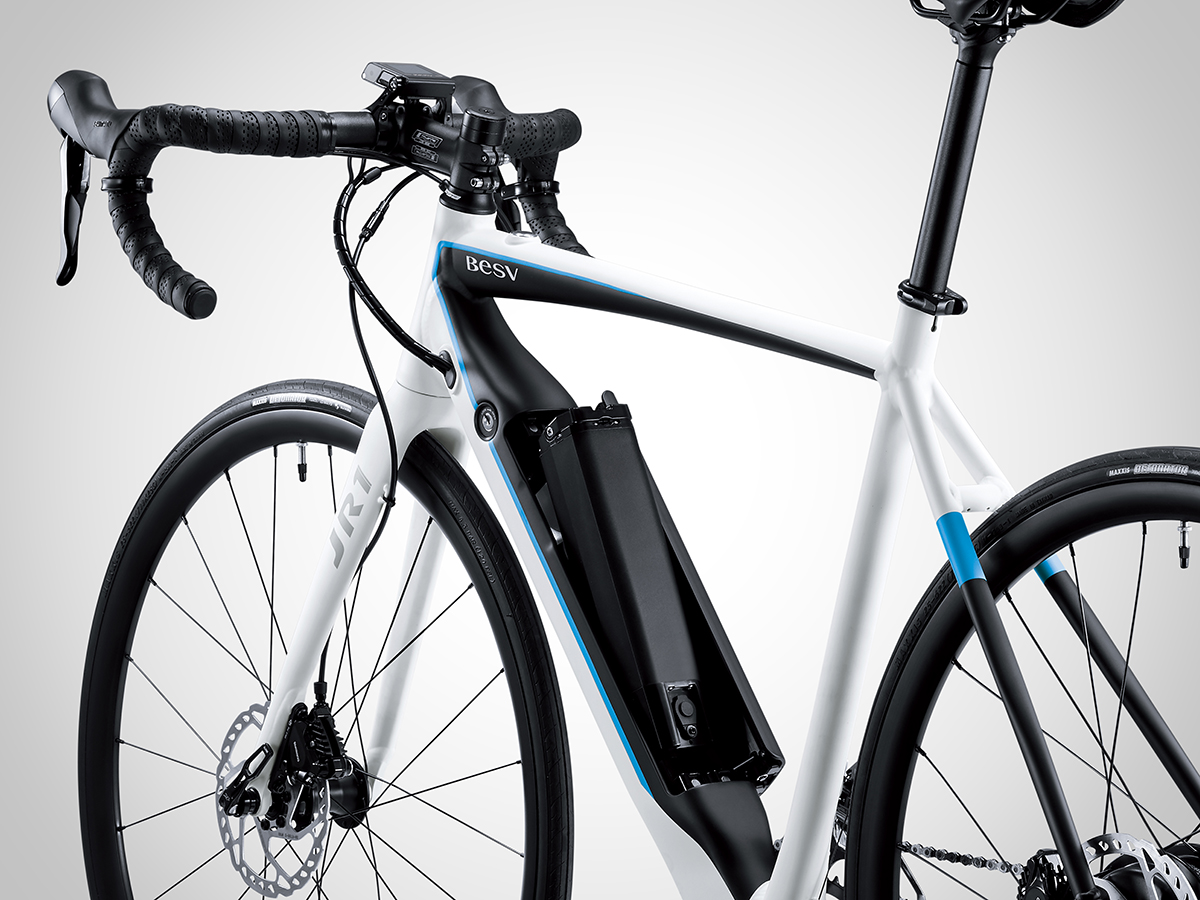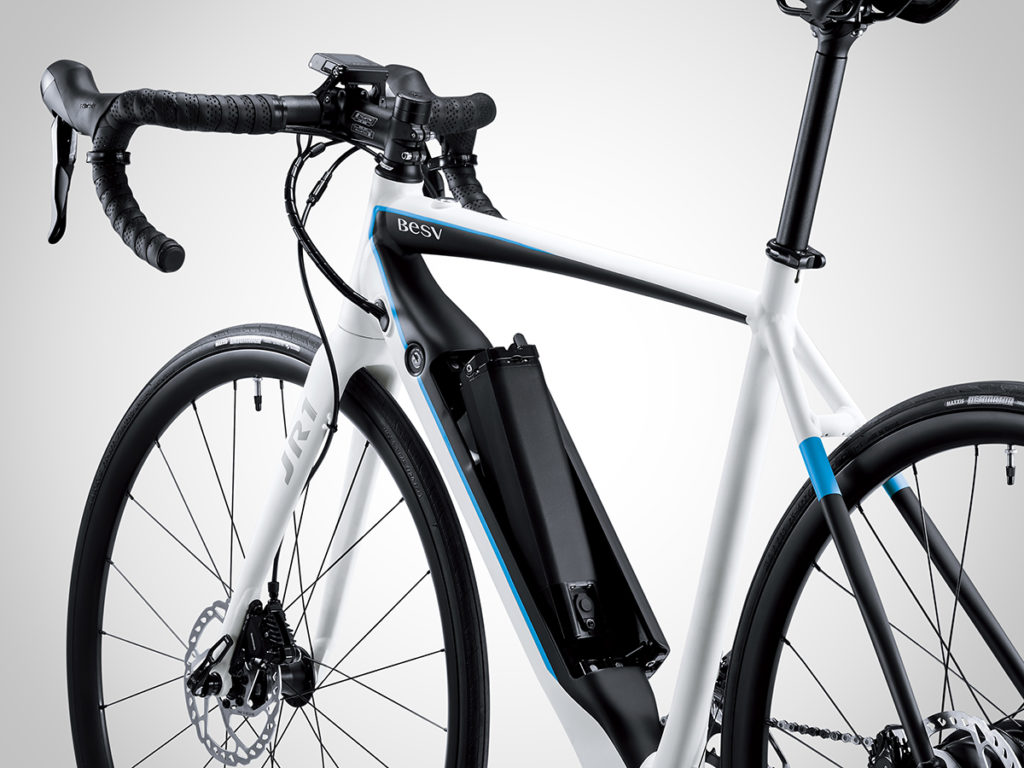 From BESV "Tap the Dynamic Switch to adjust the 3 level motor assistance or just cruise and let Smart Mode deliver the exact power you need. The digital interface displays information such as cadence and pedaling power to track your training progress, and Smart App provides navigation, anti-theft, and much more."
BESV JF1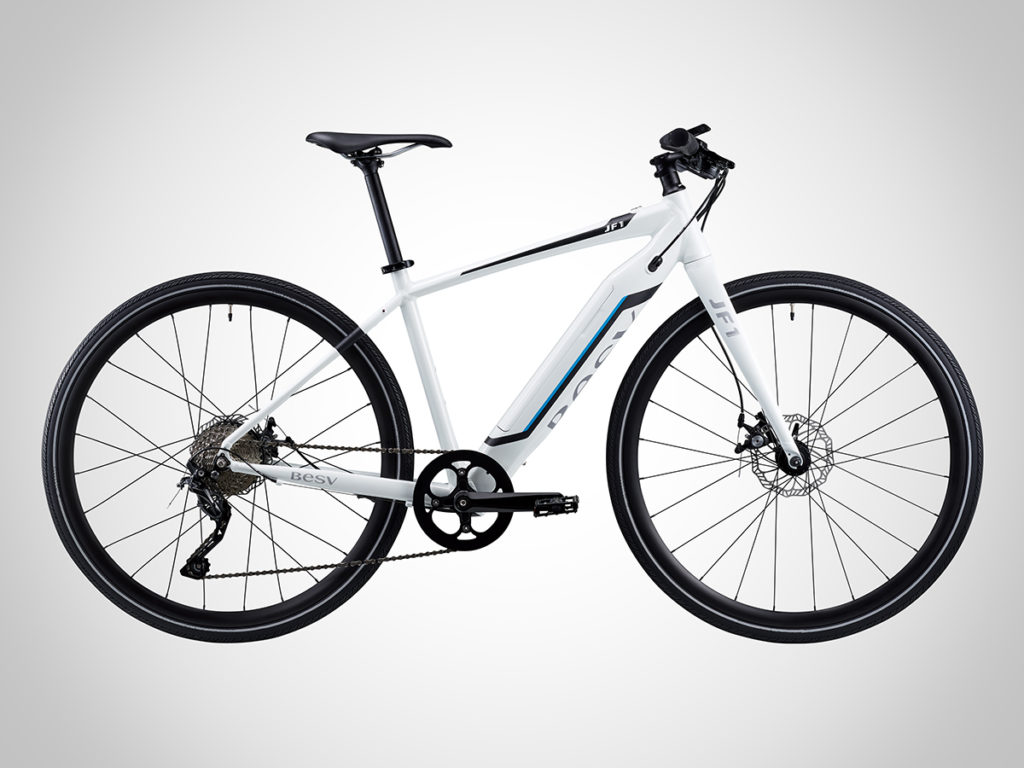 Along the eRoad line the BESV JF1 has the base of a road style bike with the flat handlebars.
The specs are similar to the JR1 with a 250 watt rear hub motor and a frame integrated 36V 7ah lithium battery.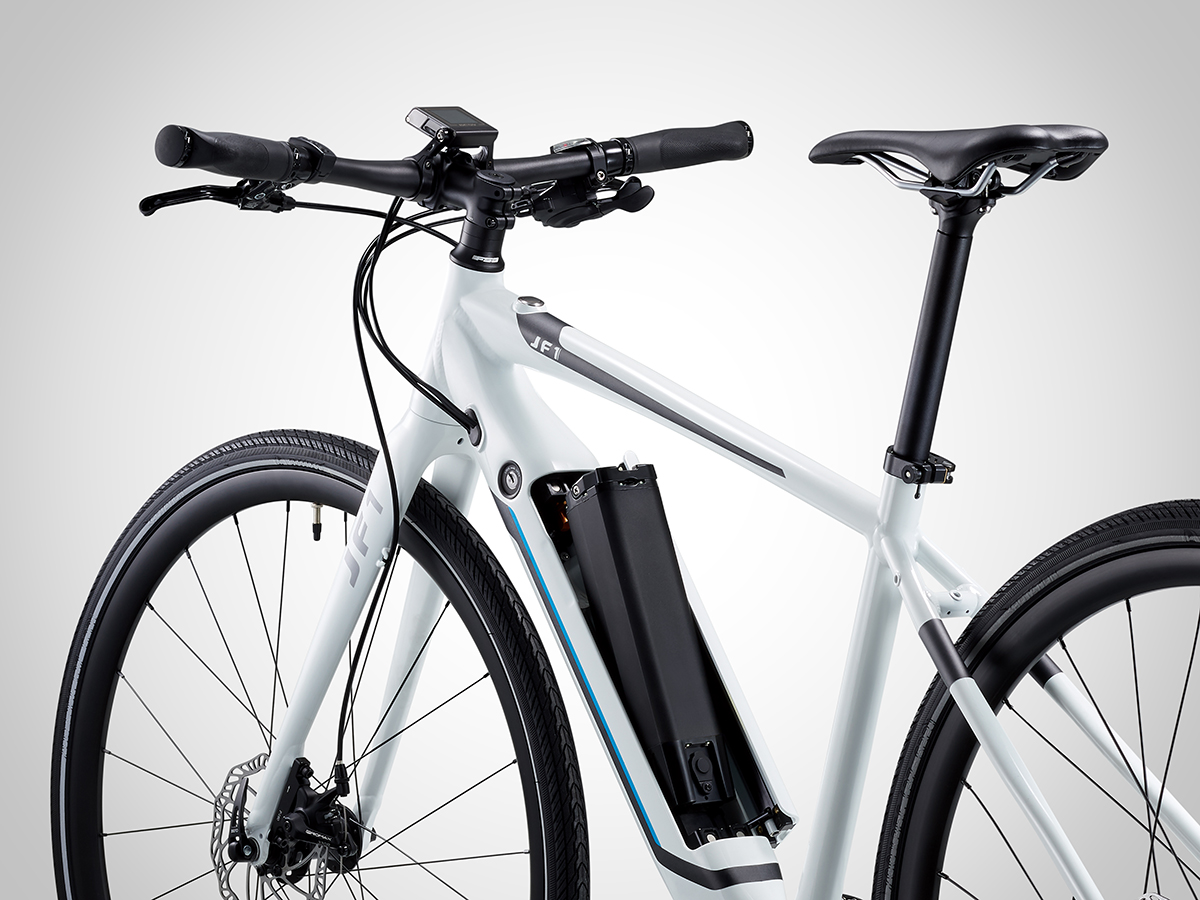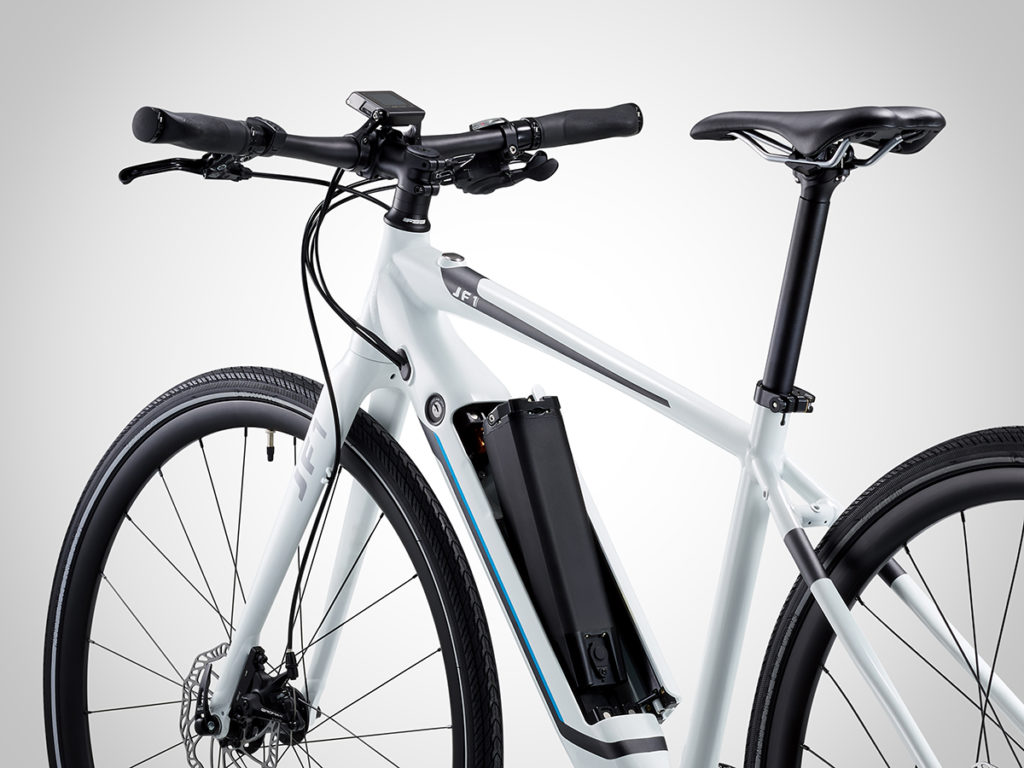 Step Thru eFat Bike
Saigo is promoting their step thru eFat bike on Indiegogo with some interesting features that include a step thru frame. Below is a look at some of the other features.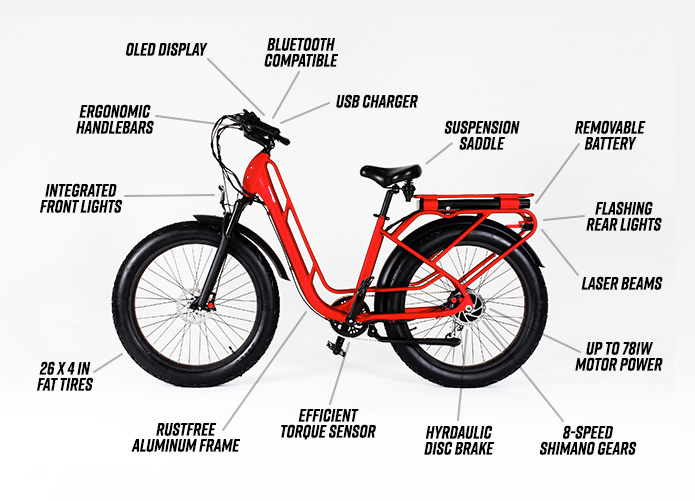 From Saigo "Compatible with dedicated iOS and Android apps, users can easily monitor their riding mileage, real-time power, and battery health with the Saigo Soul app. It allows the rider to modify the parameters of their SUB including soft start level, torque working mode and throttle reaction time. An upgraded GPRS battery allows riders to remotely monitor the location of their bike and easily find it, even when stolen."
There are 2 different models available with a starting price of $899 for the Super Early Bird special on Indiegogo.
Liberty Trikes
Liberty Trikes are assembled in Bristol Township, PA and a local news group put together this video with a look at their production facility.
https://youtu.be/-NzIHOiwKqk
Here is the full story with more on Liberty Trike and Electric Bike Technologies.
Interbike Pictures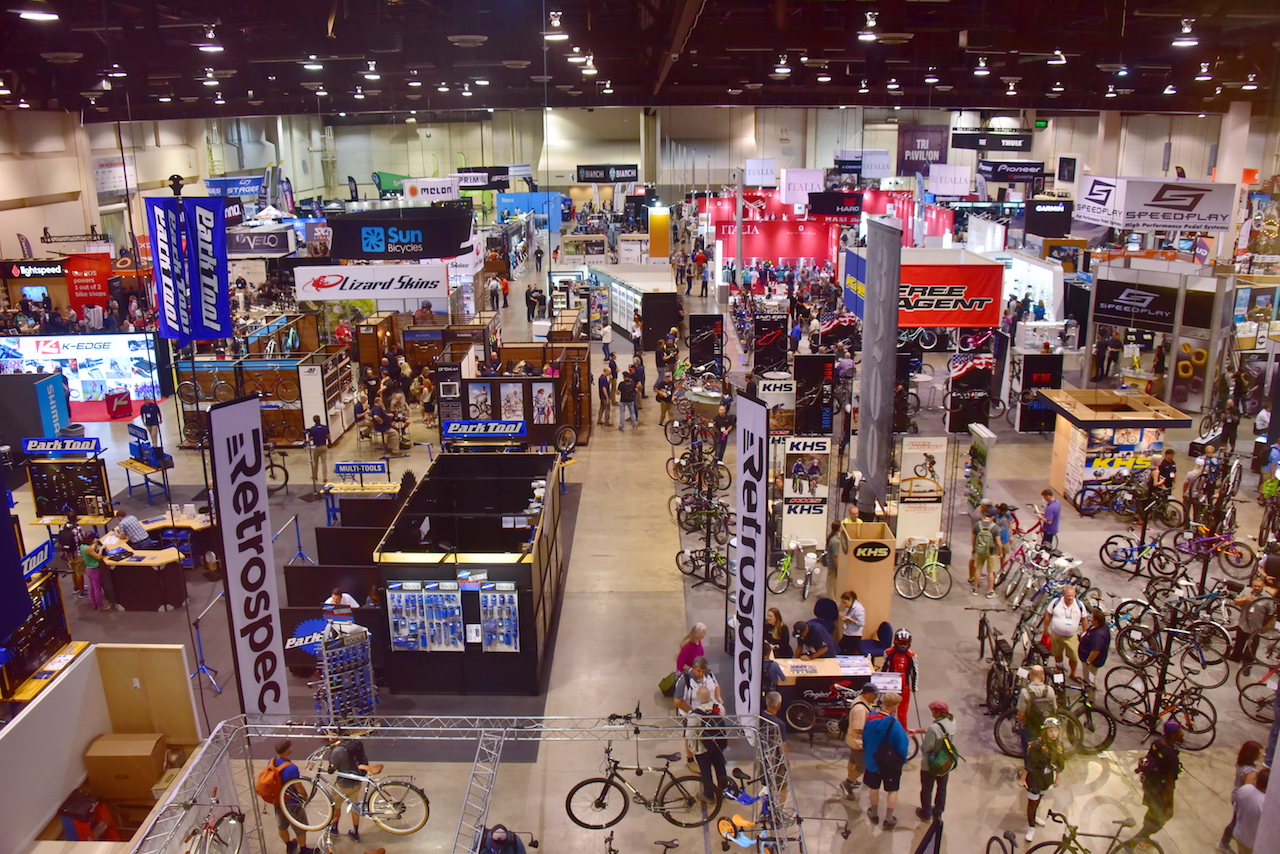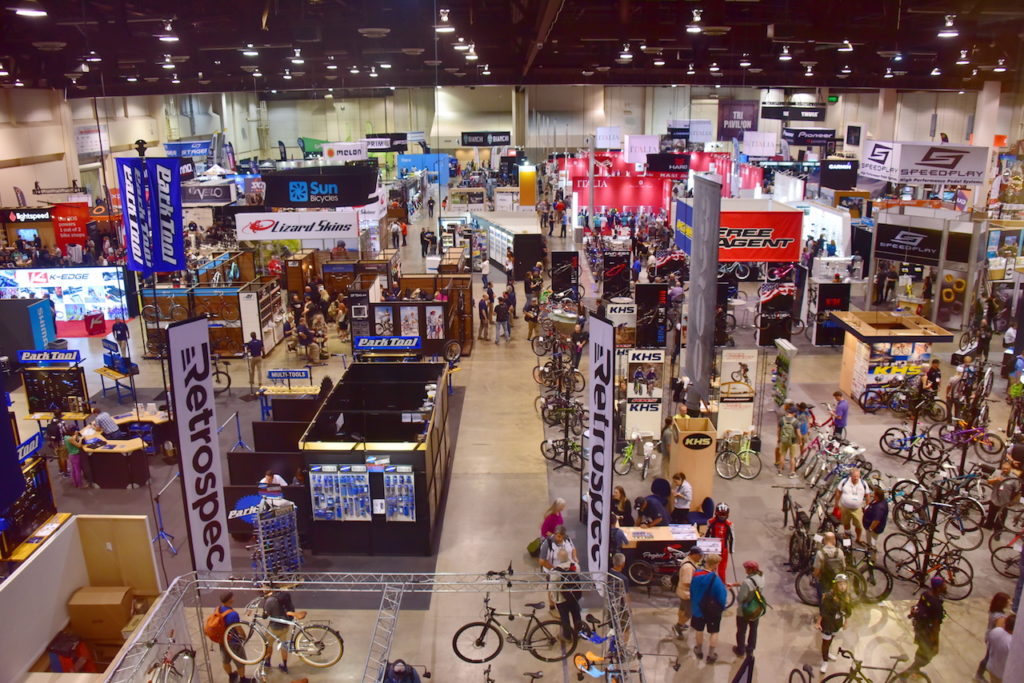 For the last couple of weeks we have shared many videos of the latest 2019 eBikes from Interbike and this week Doug Schwartz from ELV Motors brings us this slideshow from Interbike.
Get Inspired
eBikes About to Go Mainstream
The New York Times recently published this article about eBikes going mainstream and it is great to see mainstream media covering eBikes!
The article covers the recent legalization of pedal assist bikes, deliveries by eBike, and eBike share programs.
Please keep in mind that some of the legal info in the article is mainly focused on New York City and does not apply everywhere.
Should You Get an eBike?
Another fairly mainstream media on the Internet is Lifehacker and they explore the pros and cons on riding eBikes. The article does cover the points well and brings the idea to many people.
Biking to Save the Planet?
This article from Forbes looks at the recent Intergovernmental Panel on Climate Change report that indicates that more biking and driving less will help to keep global warming in check. Another reason to enjoy your next eBike commute!
eAdventure Riding
Last week we featured Brian Sarmiento's 500+ mile eBiking adventure ride from Irvine, CA to Lake Tahoe and then to Reno, NV for Interbike.
One of his friends that joined the trip is a writer for Mashable and he is the one who Brian called 911 for!
Chris Taylor shares his ride experience in this article titled "What I learned on the longest, craziest electric bike ride of my life"
Accessories
Folding Bike Helmet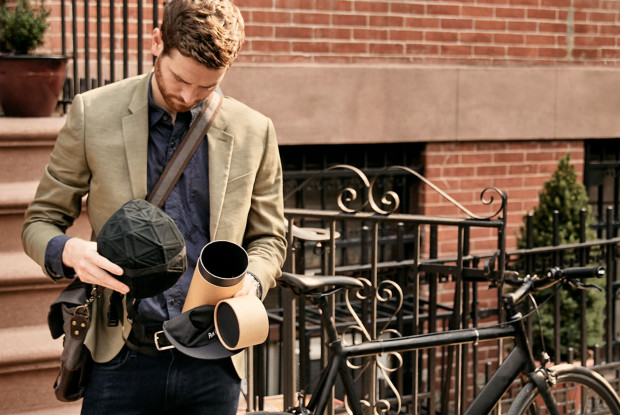 Park & Diamond is a foldable bike helmet that looks more like a baseball cap than a helmet. It has been developed by former Space X engineers. Checkout the video for a closer look:
From Park & Diamond "It will comply with the U.S.Consumer Product Safety Commission (CPSC), Canadian cycling helmet CAN-CSA-D113.2-M and EU EN-1078 safety certification standards for the protection you need and a style you'll love."
The helmet collapses to fit in a backpack or handbag.
It is available for pre-order on Indiegogo for $84 for the early bird special.
Elsewhere on electricbikereport.com
Aventon Pace 500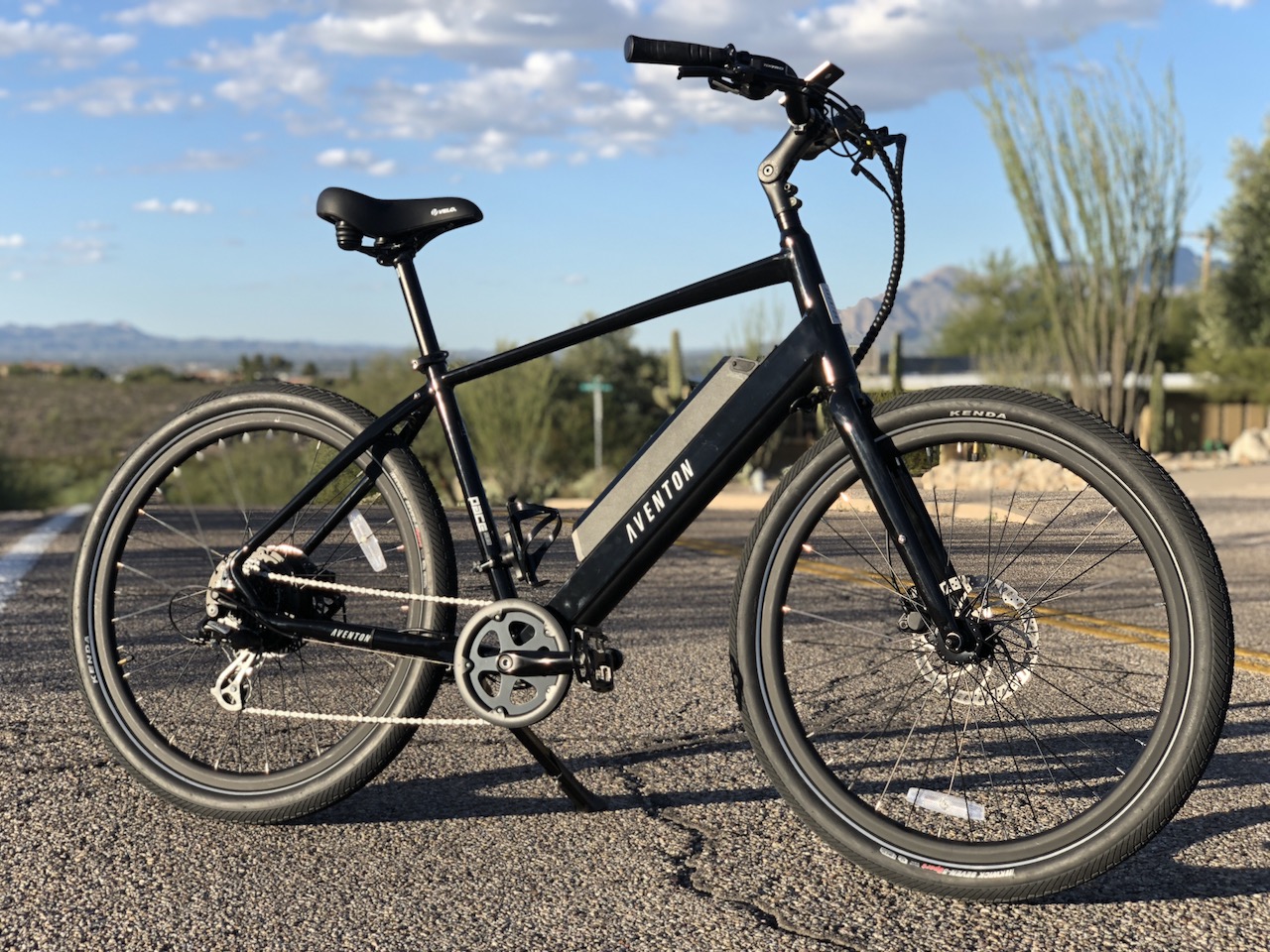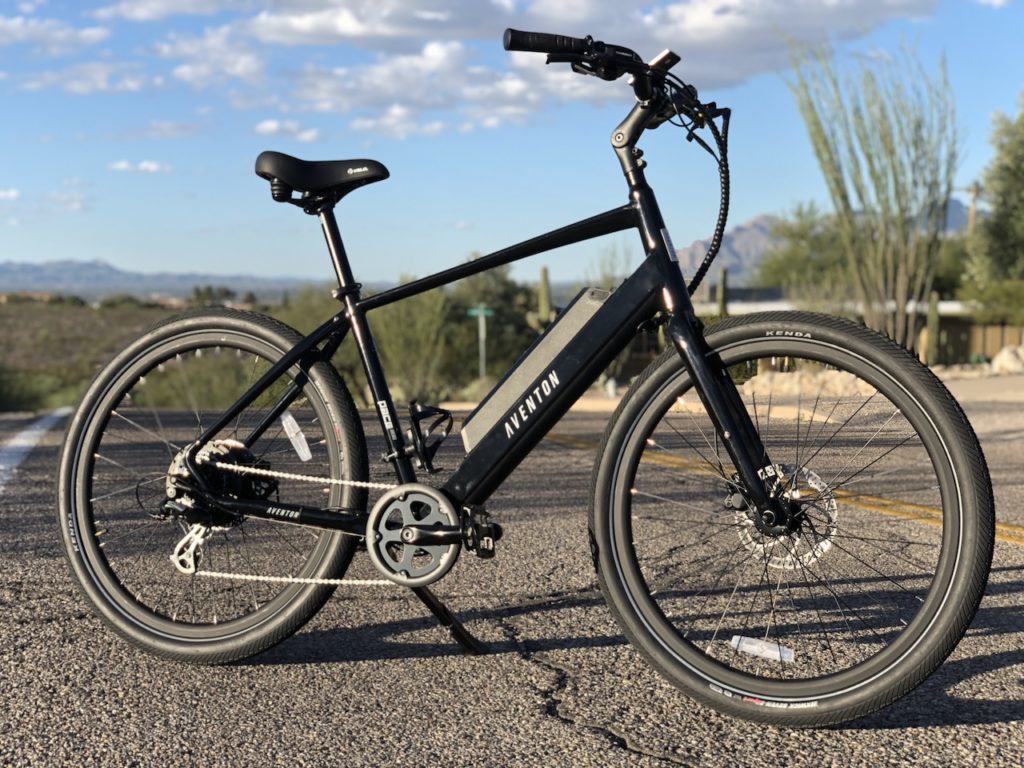 The all new fast Aventon Pace 500 has arrived for testing & review!
With swept back handlebars and a relaxed frame geometry the Pace 500 has a casual cruiser style to it but it also has performance ride characteristics of pedal assist up to 28mph!
eCargo Bikes to Replace Polluting Delivery Vans in the UK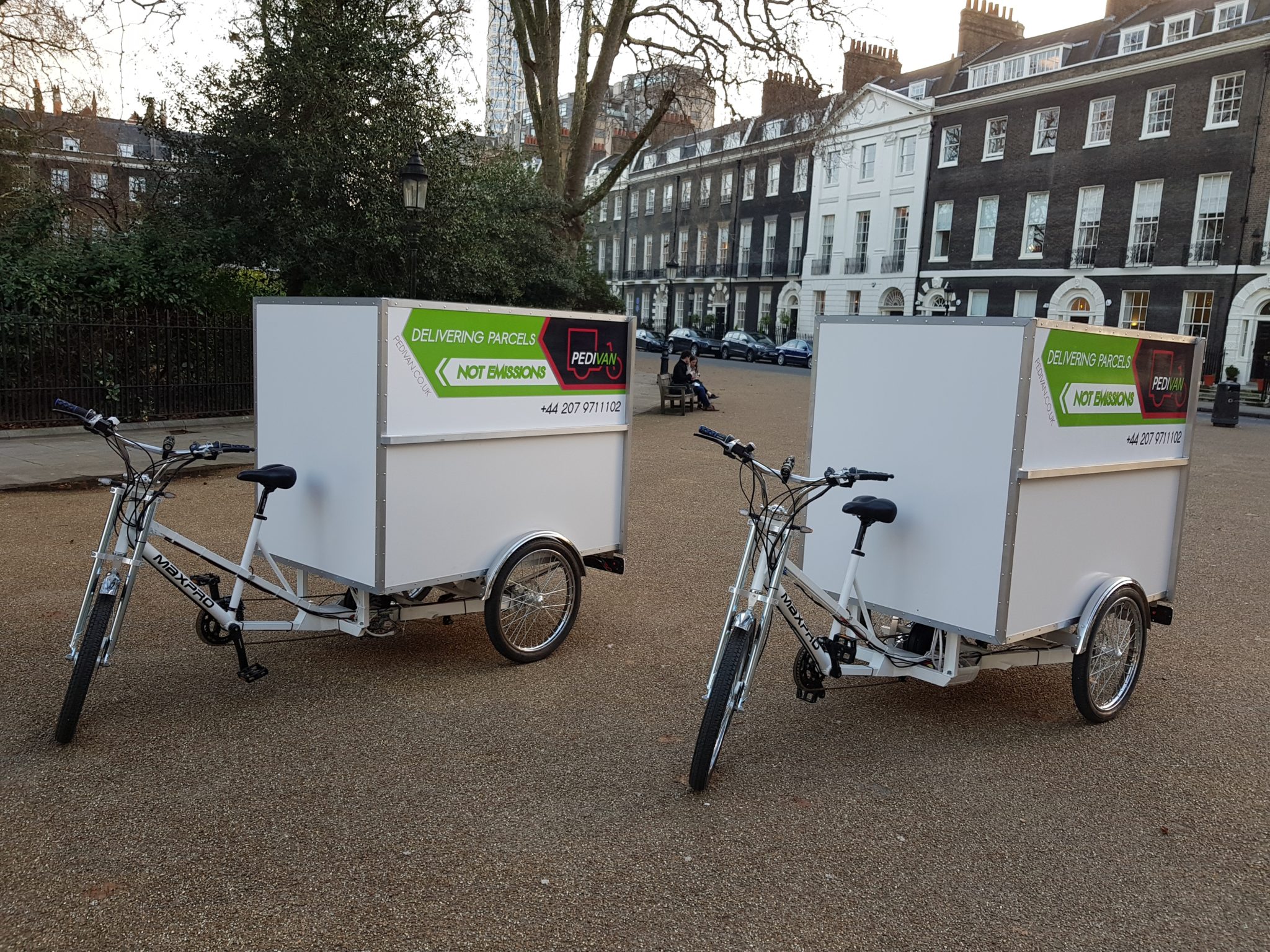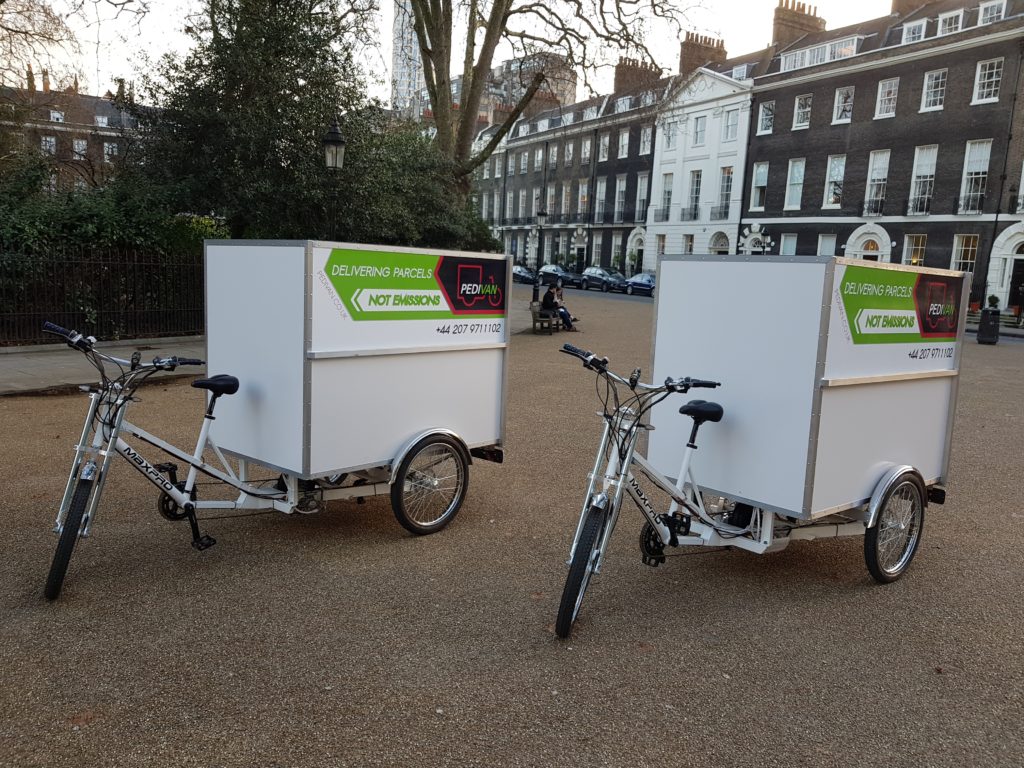 On the 10th of September the UK government Office for Low Emission Vehicles announced that it would make £2 million ($2.5m) available to support the growth in use of e-cargo-bikes in logistics.
The Office for Low Emission Vehicles said, "The funding will help pave the way for the nimble electric delivery vehicles to replace older, polluting vans – helping to improve the environment and reduce congestion."
eBike Biz
European Cycling Lobby
A new lobby group in Europe will model itself off of auto industry groups. The Cycling Industries Europe just formed to unite bicycle companies, bicycle holiday companies, and cycling related NGOs.
Electric bikes are a fast growing part of the overall bicycle industry and that is noted in this article from Forbes.
Stay tuned for more e-bike news & reviews and thanks for reading!
-Pete
P.S. Don't forget to join the Electric Bike Report community for updates from the electric bike world, plus ebike riding and maintenance tips!
Reader Interactions