eBike News: eMTBs at Mammoth, eBike Giveaways, Giro d'Italia, eMTB Racing & Skills Training, & More!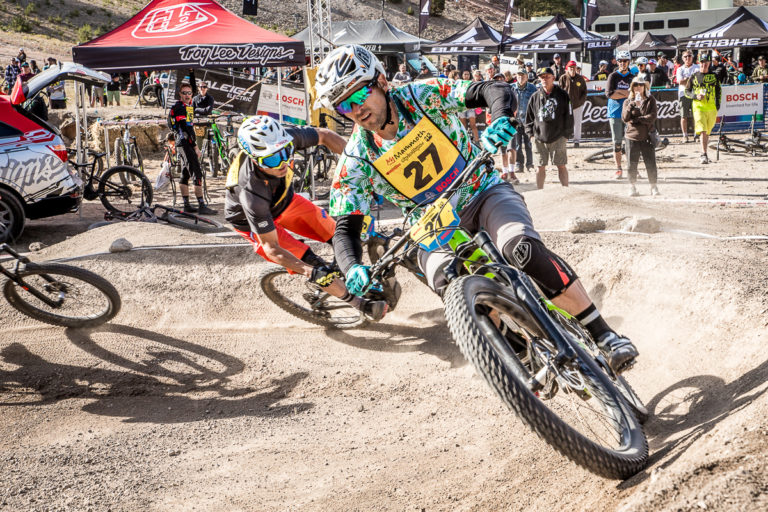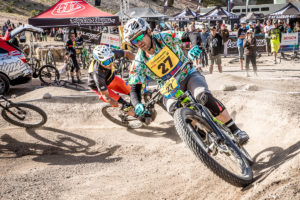 In this week's eBike news roundup:
eMTBs Welcomed at Mammoth Mountain
Many eBike Activities at the Sea Otter Classic
BULLS & Oyama eBike Giveaways
eMTB Racing & Skills Training
eBiking Replacing Car Trips
eBike Racing Giro d'Italia Style
Alpen Bike Storage
Saddlebones Innovative Air Saddle
And Much More!
Headline News
Mammoth Allows Class 1 E-bikes
Mammoth Bike Park in California describes itself as having 'some of the most radical terrain in the country, 80+ miles of singletrack offering plenty of jumps, berms and drops to feast on' all meaning 'Mammoth is the biggest, baddest and best bike park in the U.S.'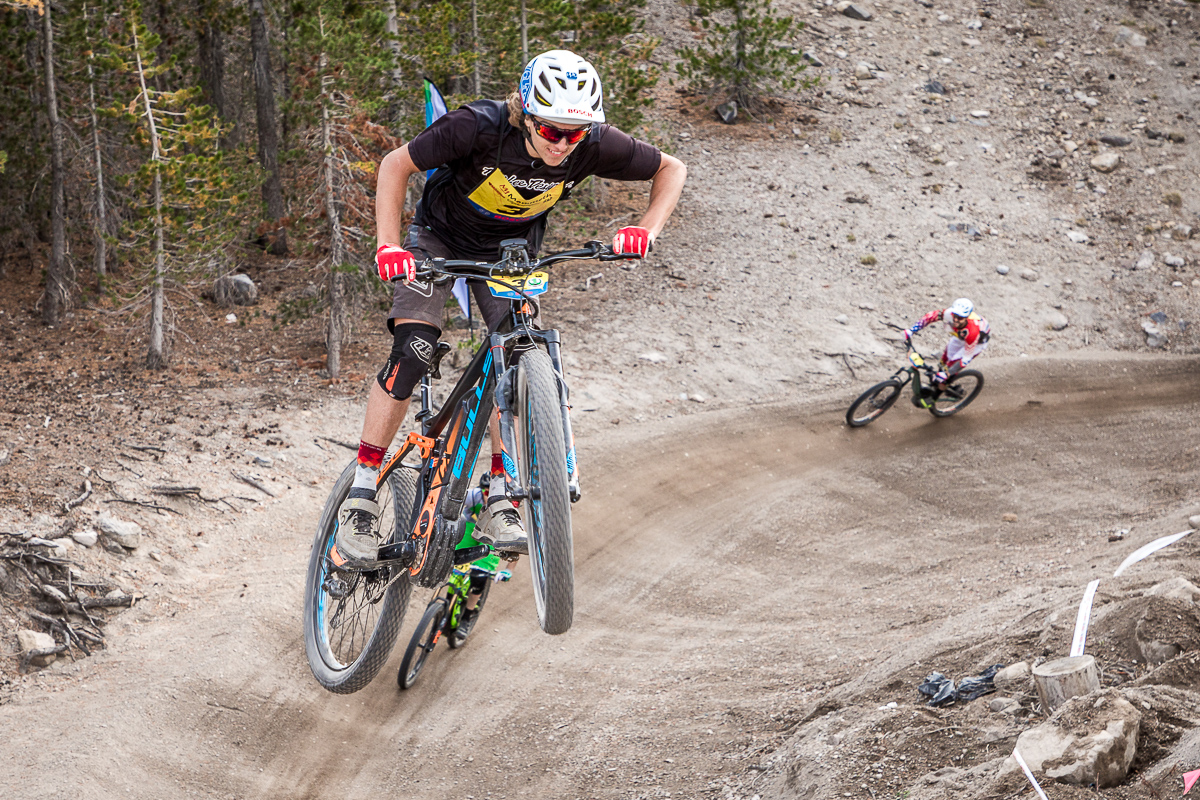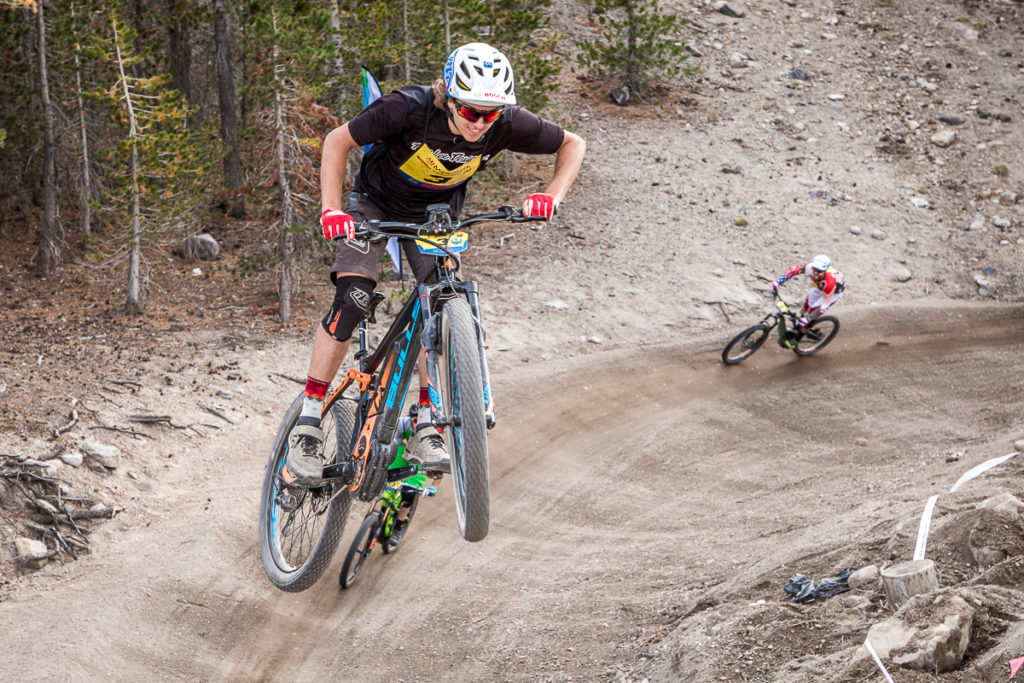 Even better, from summer 2018 season, Class 1 pedal assist e-bikes will be allowed in the Mammoth Bike Park. Mammoth are also promising a new Trek e-bike demo fleet, special lessons, guided tours and more. Visitors will also be able to use their own class 1 e-bikes if they prefer.
Mammoth have confirmed that Class 1 e-bikes will be allowed on all trails within Mammoth Bike Park.
Mammoth commented "E-bikes will help some of our guests experience the Bike Park in ways they wouldn't otherwise be able to. Having studied e-bike usage at bike parks and mountain bike destinations in Europe we felt quite comfortable that this was a move that would benefit a number of our guests, with minimal impact on the trail system and non-motorized riders."
"We are thrilled to learn that Class 1 pedal-assist eBikes will soon be allowed to roam and adventure in Mammoth Mountain Bike Park's vast trail network," said Claudia Wasko, General Manager of Bosch eBike Systems Americas. "Mammoth has always been on the forefront of embracing the new, since way back in the 80s when they helped popularize downhill mountain biking at the Kamikaze Bike Games. I expect more resorts around America will take note and realize that Class 1 eMTBs allow more people to access and appreciate the outdoors in a healthy, sustainable way."
The decision is also consequent on the United States Forest Service allowing the use of Class 1 e-bikes within the Mammoth Bike Park. E-bikes are not permitted on USFS trails outside out of the Mammoth Bike Park. Mammoth will also be installing new signage at every access and exit point to the Bike Park, clearly indicating where e-bike access is permitted and where it isn't.
New eBikes & eBike Systems
BULLS 2018 models and Free E-bike Giveaway
BULLS bikes USA have announced the addition of eMTBs powered by the Shimano E-8000 motor plus e-bikes using Bosch's new PowerTube 500Wh integrated battery and Brose's new, more powerful eMTB motor, the Drive S.
Three of the models that highlight their system innovations are:
The E-Core Di2 FS 27.5+ (Shimano)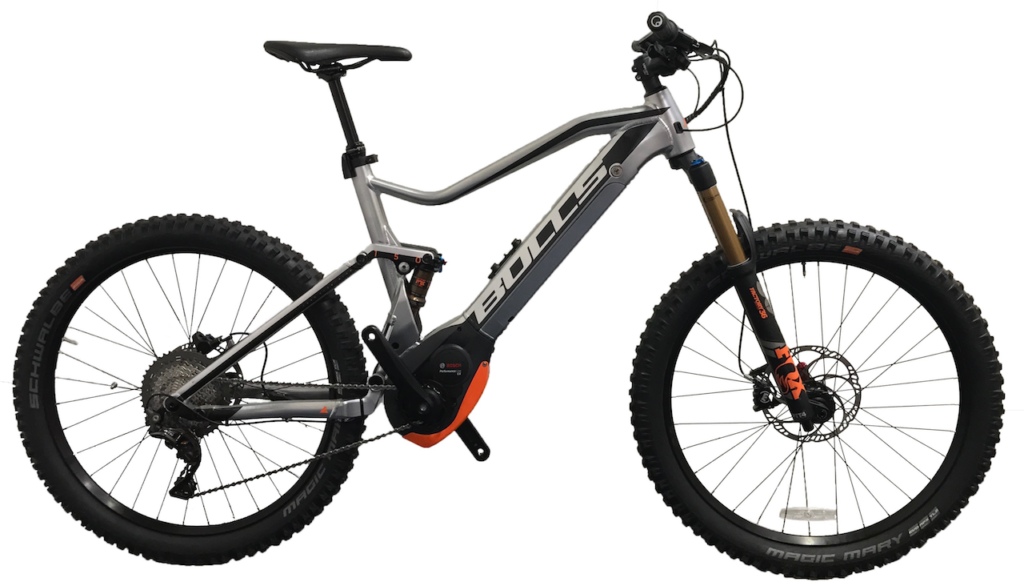 The Six50 EVO AM 4 (Bosch)
And the E-Stream EVO AM 4 (Brose).
BULLS will be at Sea Otter (see below for more news on this), booth 221-224, where, in partnership with Interbike, BULLS will also be giving away a Six50+ E FS 2. Visit the Interbike booth, number 766, to sign up for you chance to win. The winner will be announced after Sea Otter.
Get Inspired
More News from Sea Otter
The Sea Otter Classic bills itself as 'the World's Premier Cycling Festival' and takes place 19th-22nd April in Monterey, California. Here's some of the latest news from the show.
Sea Otter eMTB Race Details
Bosch eBike Systems Americas General Manager Claudia Wasko has revealed that the "refreshed race course with over 100 more feet of climbing compared to last year will challenge even the best mountain bikers."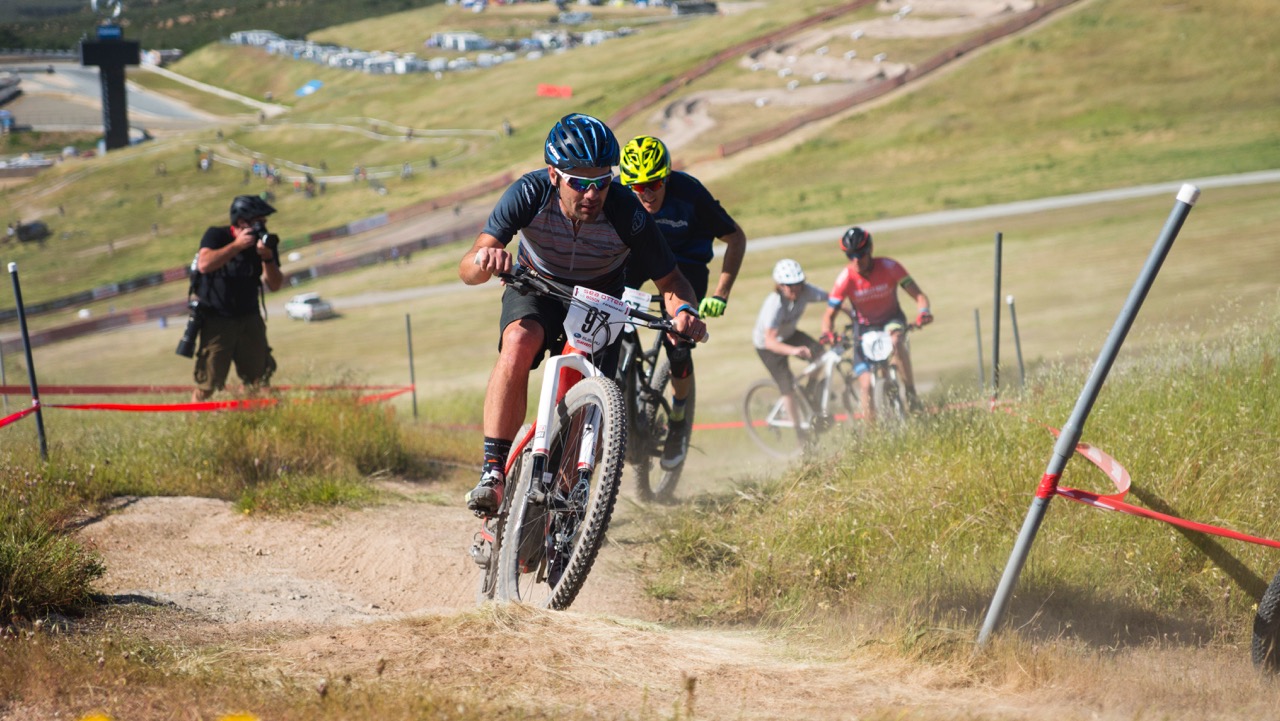 The 2018 Haibike eMTB Race e-powered by Bosch, which will take place at 4:30 p.m. on Friday, April 20th.
Scheduled for four laps, each (approximate) 2.5-mile lap will feature roughly 500 feet of climbing. The downhill singletrack sections will once again be fast and flowing with many obstacles along the way including two rock gardens and the "Gravel Speed Trap"—a gravel section designed to stop cars going more than 200mph!
The eMTB race is open to both men and women who will compete in six amateur age categories and a pro category. First place prize for pros (both men and women) is $750; second place prize is $500; and third place is $250 for a total purse of $3000.
To register for the race, please click here. After registering you can reserve an eMTB (if you don't already own one) by clicking here (first come first serve, subject to availability).
Bosch PowerTube 500 is coming to the US in 2018 – and Sea Otter.
Bosch's Powertube 500 is a 500Wh battery that integrates into the e-bike frame. It will retail in the US from the summer of 2018 and can be test ridden at Sea Otter.
Bosch have highlighted the main features of the PowerTube 500.
'The battery can be removed from the top, bottom or side. A two-stage mechanism ensures complete safety and easy handling when the battery is being inserted or removed: when unlocked, the battery clicks out of the frame by less than an inch and can easily be handled. A safety device prevents the battery from falling out. The battery is also optimally protected by the frame. Alternatively, the PowerTube 500 can be charged directly on the bike. The integrated battery has a capacity of approximately 500 watt hours (Wh)….The new lithium-ion battery is also available in combination with DualBattery: if it is installed horizontally by the manufacturer, the lower tube can be used for an additional frame battery. The PowerTube 500 is compatible with all of Bosch eBike Systems' product lines.'
PowerTube 500 fits into a wide range of different types of e-bike and will be available for demo at Bosch's Sea Otter Booth #702 on April 19th – 22nd from the following brands: Bulls, Gazelle, Haibike, Mondraker, Raleigh Electric and Riese & Müller.
Free eMTB Handling Course
Once again, at Bosch eBike Systems (www.bosch-ebike.us) booth #702, there will be the chance of a free e-MTB "Skills & Hills" ride with dirt legend Mark Weir, 8-time Downieville Downhill Champion and Godfather of the American Enduro.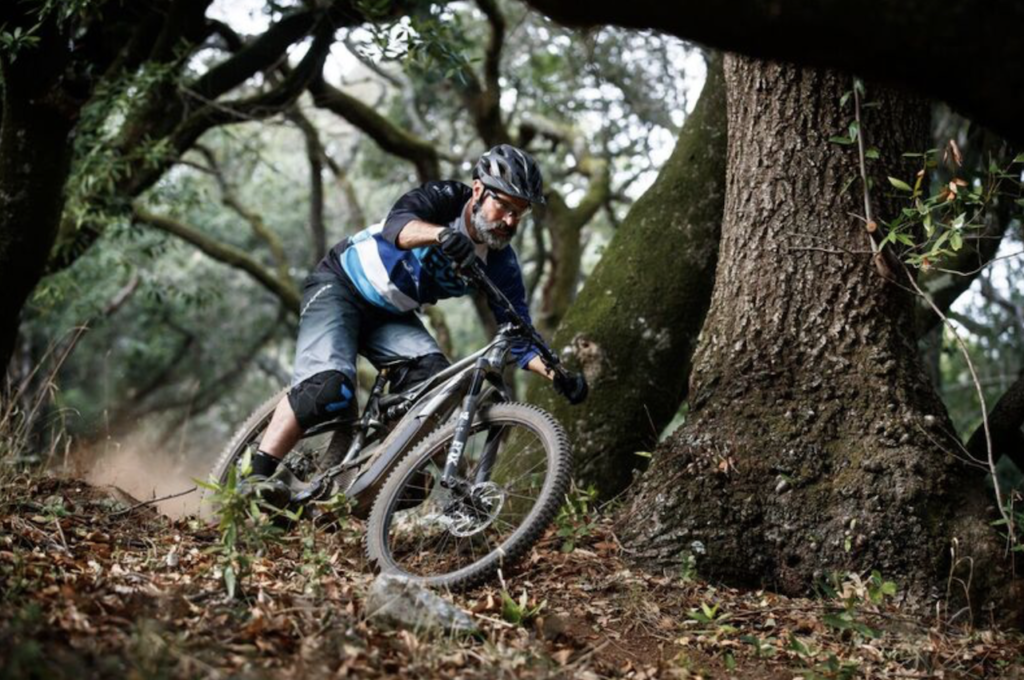 Accompanied by his trusty Cannondale Moterra, Weir will teach some helpful tips and tricks to get the most out of your eMTB, whether you're new to the sport or a seasoned rider.
Space is limited to the first 10 respondents per day (first come, first serve). Please arrive 15 minutes prior to start time for bike check out and set up if you don't have your own electric mountain bike. Friday class is for intermediate riders, Saturday for beginners, Sunday for intermediate.
Tim Böhme to race at Sea Otter
Team BULLS pro MTB rider, Tim Böhme, is scheduled to compete in the Short Track, Cross Country and eMTB races at Sea Otter 2018.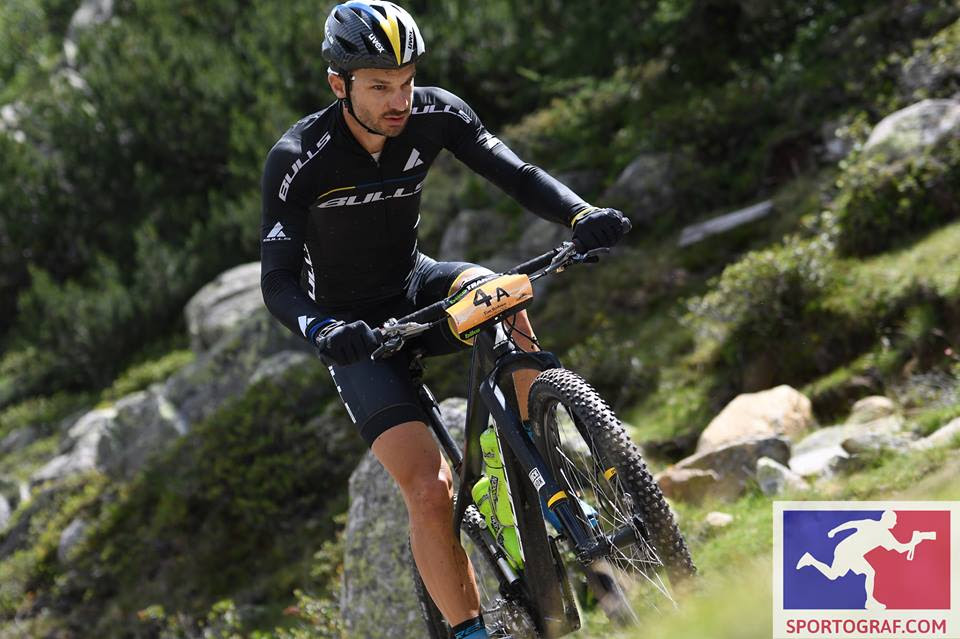 Böhme has multiple podium finishes on the German national marathon mtb circuit, and was crowned German National Champion in 2014.
Oyama eBike Giveaway + Oceanside, CA Trip
If you will be at the Sea Otter make sure you enter to win the Ultimate Rider Safety Visibility (RSV) Bike Oceanside Package that includes an Oyama folding eBike!
Grand Prize Drawing for The Ultimate RSV Bike O'Side Package, including a three-night stay for two at Holiday Inn Oceanside Marina in Oceanside, Calif. November 1-3, 2018; Bike the Coast-Taste the Coast event entry for two + event swag; Oceanside bike jersey; $50 dining gift card to use at select Oceanside eateries; private tour of the new Oceanside Multi-Use Cycling Course (opening fall 2018); and Rider Safety Visibility (RSV) products, including: OYAMA electric folding bicycle, Lumos Helmet, day and night time bicycle lighting package, ArroWhere high visibility vest, pair of Vittoria cycling shoes, pair of Zulu Audio blue tooth speakers, RSV cycling socks, and 100% sunglasses.
Grand Prize Valued at: $ 3,890
Drawing Time — Saturday, April 21, 2018 4:00 p.m.
Where — RSV/Visit Oceanside Booth #256 at the Sea Otter Classic
Must be present to win grand prize experience package. Additional RSV and Oceanside prizes will be raffled following the show.
E-biking Replaces Car Trips
EBR has recently reported that "a report for the Portland, OR based National Institute for Transportation and Communities (NITC) shows that e-bike users are increasingly replacing car use with e-bikes." For the full article see here.
New E-bike Edition of the Giro d'Italia
"RCS Sport, owners of the Giro d'Italia, have launched a new Giro E edition of the race that will see five teams of two riders each undertake the 18 Italian stages of the race on Pinarello Nytro e-bikes" reports the UK's Road.cc Electric versions of classic cycling events look set to grow, as the European Cycling Union (UEC) has said that it will add professional e-road and e-mountain bike races to its calendar for 2019.
New Bike Accessories
Alpen Begins Accepting Pre-orders on Bike Capsules
Deposits on pre-orders are now being taken for the Alpen Bike Capsule, a secure, outdoor bicycle storage container. Built from tough roto-molded polyethylene and equipped with an integrated locking mechanism, Alpen say their Bike Capsules are engineered to protect and extend the life of a bicycle.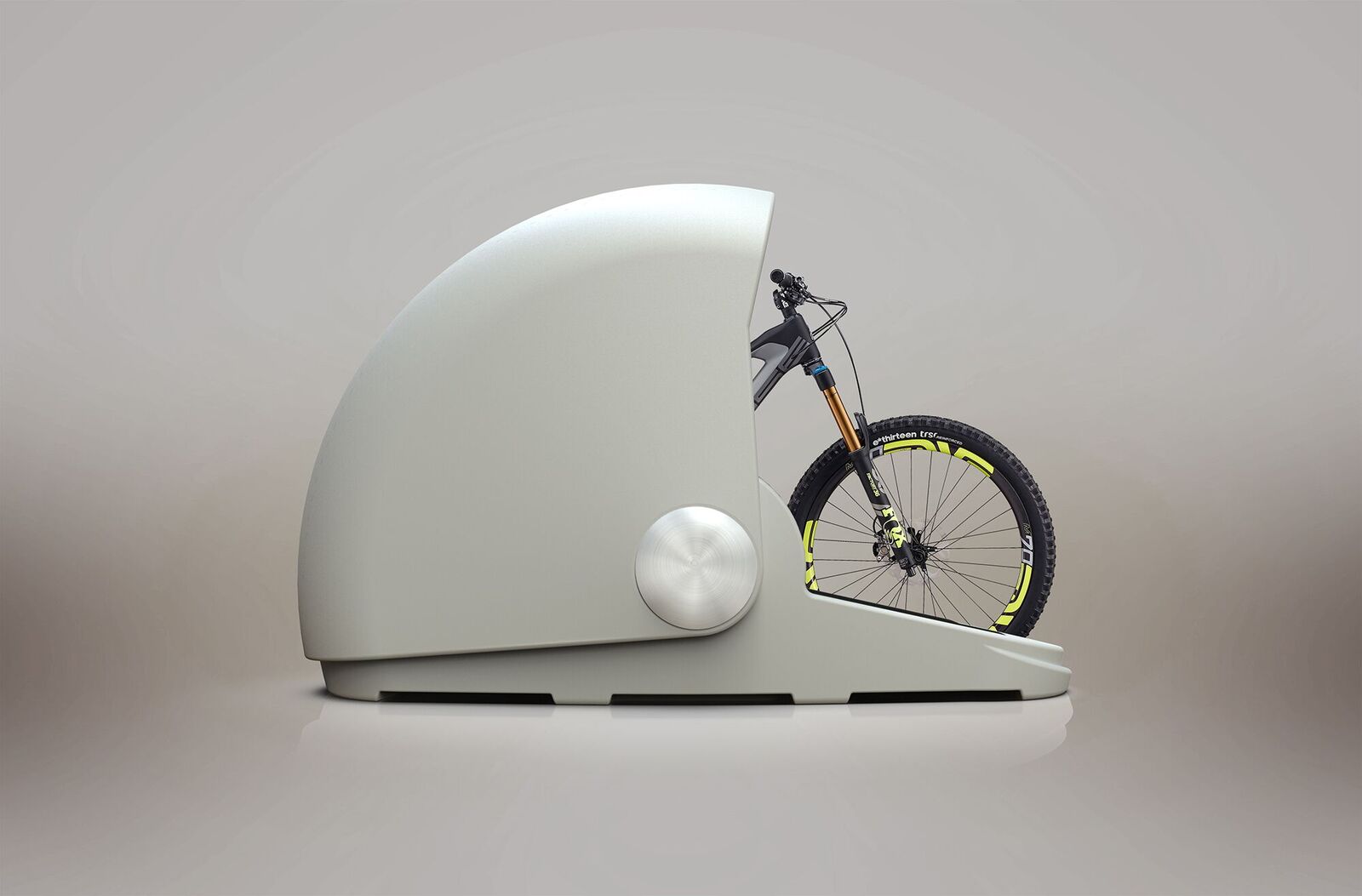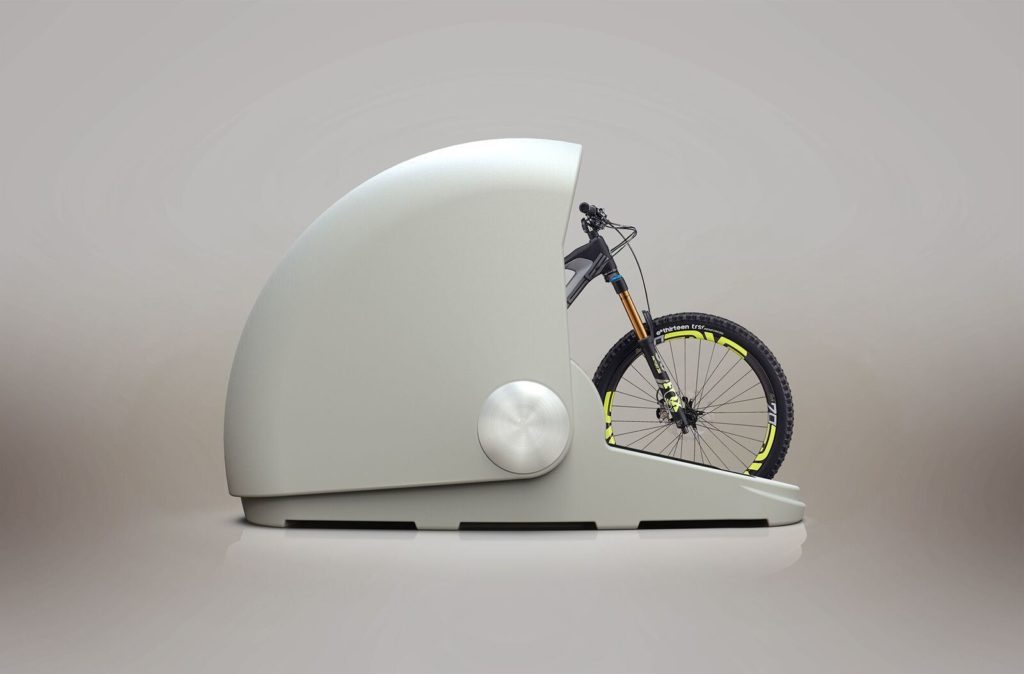 Alpen describe their storage solution thus; 'The patented design provides secure, waterproof storage in an elegant and highly functional container. Perfect for outside a home, inside a garage, or in a building common area, the Bike Capsule offers easy access to almost any type of bike, including mountain bikes with wide handlebars, and has plenty of interior space for cycling accessories.'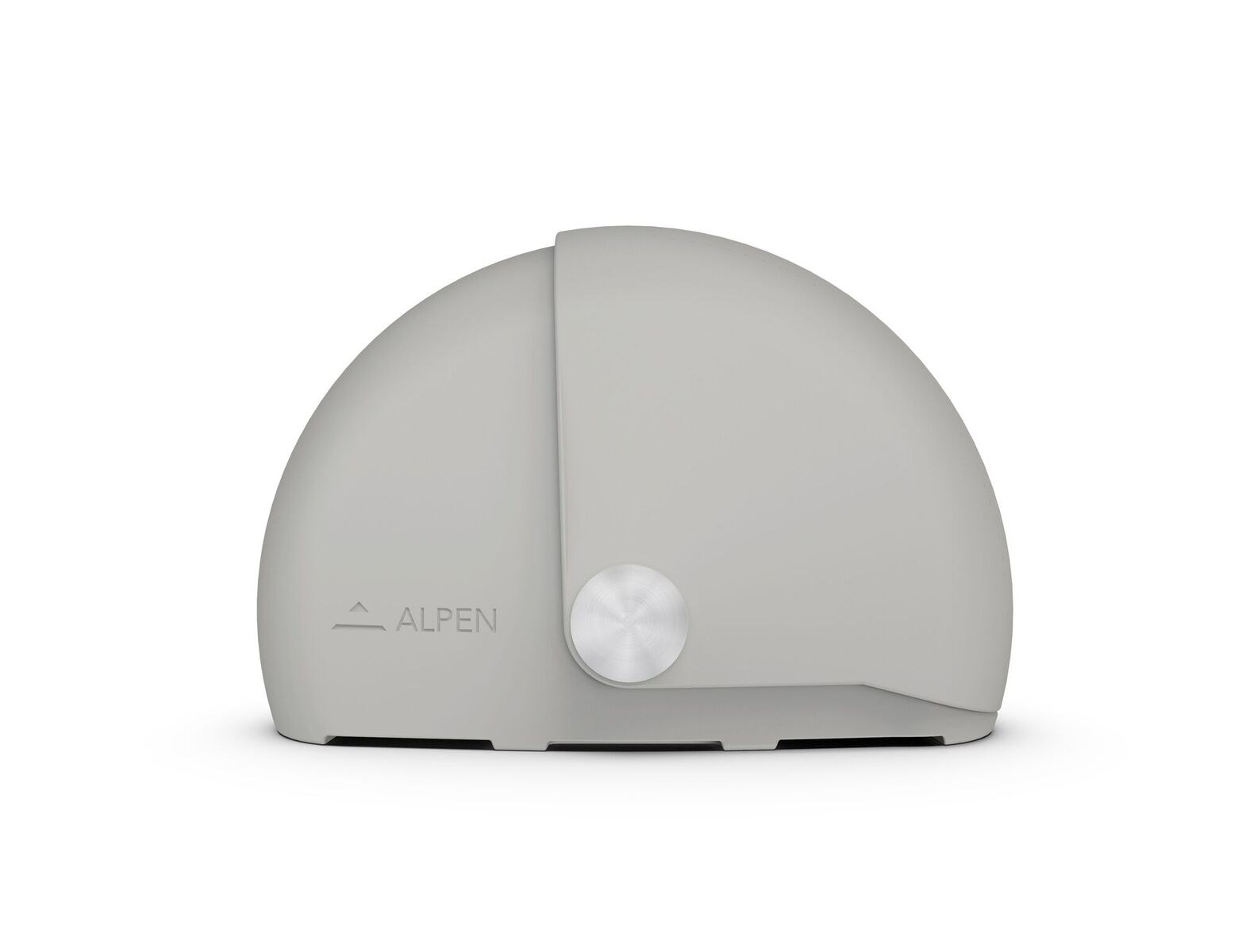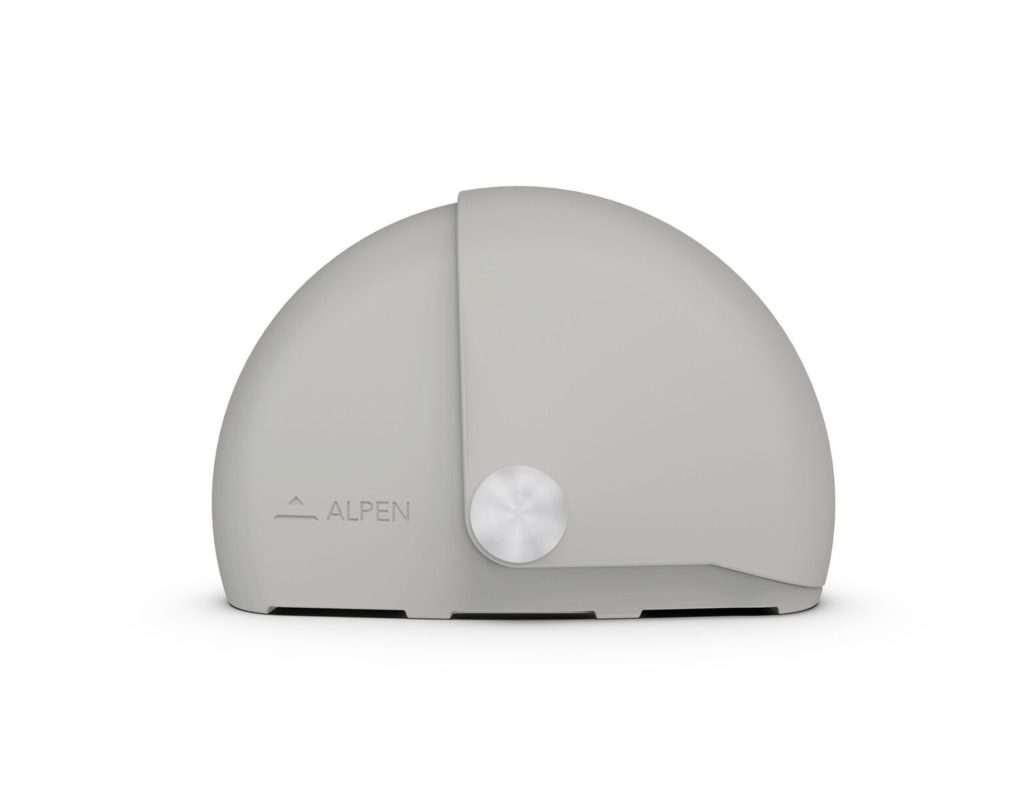 Those who wish to lock in a 25% discount can pre-order, by May 31st 2018, through Alpen's website with a $200 deposit. The discounted pre-order price is $1,499 and shipping is free within the continental United States. Alpen anticipates that the first units will be delivered around September 2018.
Saddlebones Looking for Industry Partners
Saddlebones are looking to solve the perennial problem of saddle soreness. Saddlebones say 'to bring the idea to market, additional resources are needed. They have invited 'any individual with expertise and assets or any world class company who might be interested in working with us to manufacture and market our patented product' to get in touch.
My Week on E-bikes
I've been doing yet more testing of a Riese & Muller Homage model, this time seeing just how much it can take on the weekly shop with a couple of sizeable panniers on its large rear rack.
Stay tuned for more e-bike news and reviews and keep on riding.
-Richard
P.S. Don't forget to join the Electric Bike Report community for updates from the electric bike world, plus ebike riding and maintenance tips.
Reader Interactions