eBike News: eMTB World Championships, Solar Charging, Trek, Specialized, Aventon, eCargo, & More! [VIDEOS]
In this weeks eBike news roundup:
2019 eMTB World Championships
New Trek eRoad & eMTBs
Specialized Turbo Levo 700 Wh
2019 Aventon Pace 500
Rad Power Bikes eCargo Delivery in Europe
Riese & Muller 2019 Models
City Mid Drive from Brose
Swiftmile Solar Charging Stations
Litelok, Waterproof Gloves & Socks, Plus Zippable Tyres
Barcelona eBike Share
Belgian Speed Tests & Stromer Manufacturing News
And Much More!
Headlines
2019 World eMTB Championships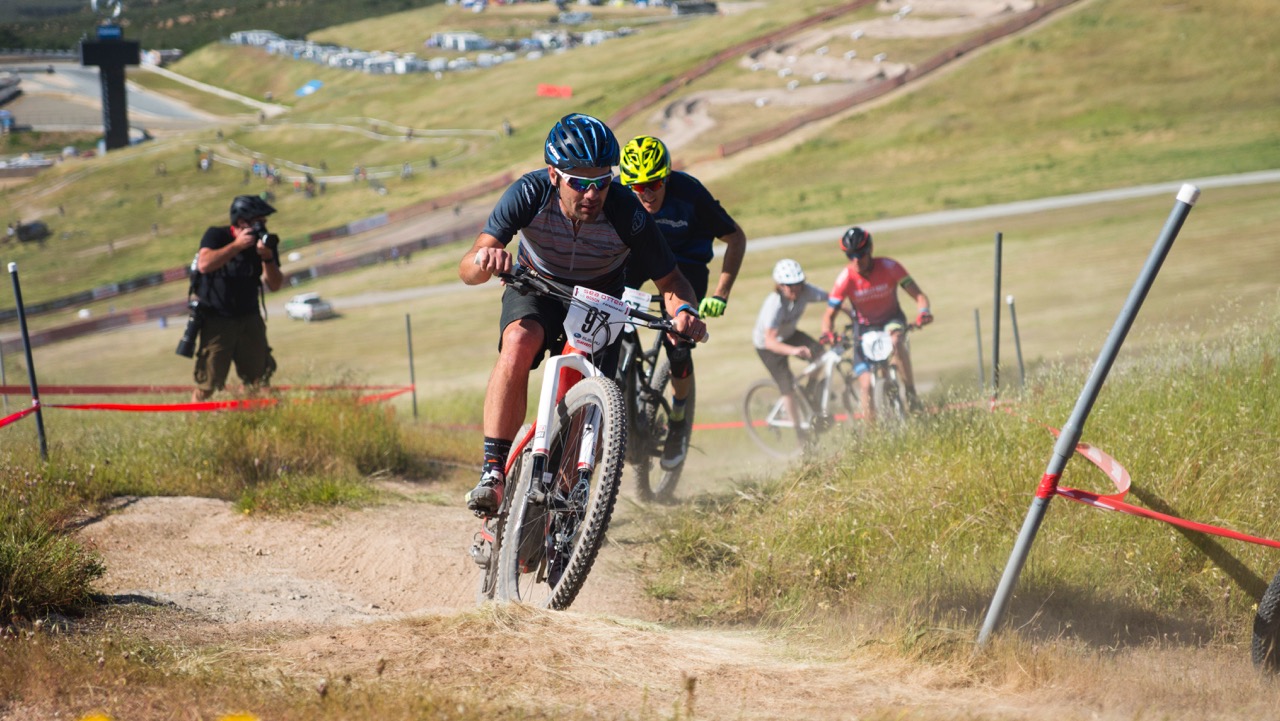 Electric mountain bike racing is gaining some serious traction with the announcement of the official UCI eMTB World Championships!
The race will be held in Mont-Sainte-Anne, Canada, August 21-September 1 of 2019. It will be in conjunction with the traditional World Championship mountain bike races. Stay tuned for more on this development.
There are many races happening in Europe and the US is seeing a growing list of events as well.
Here is a list of the US events so far:
eMTB races are fun to watch and in many cases they are a great way to test ride a variety of electric bikes.
New Ebikes & Ebike Systems
2019 Trek eBikes
Trek has rolled out some new 2019 models including this new Domane+ eRoad bike.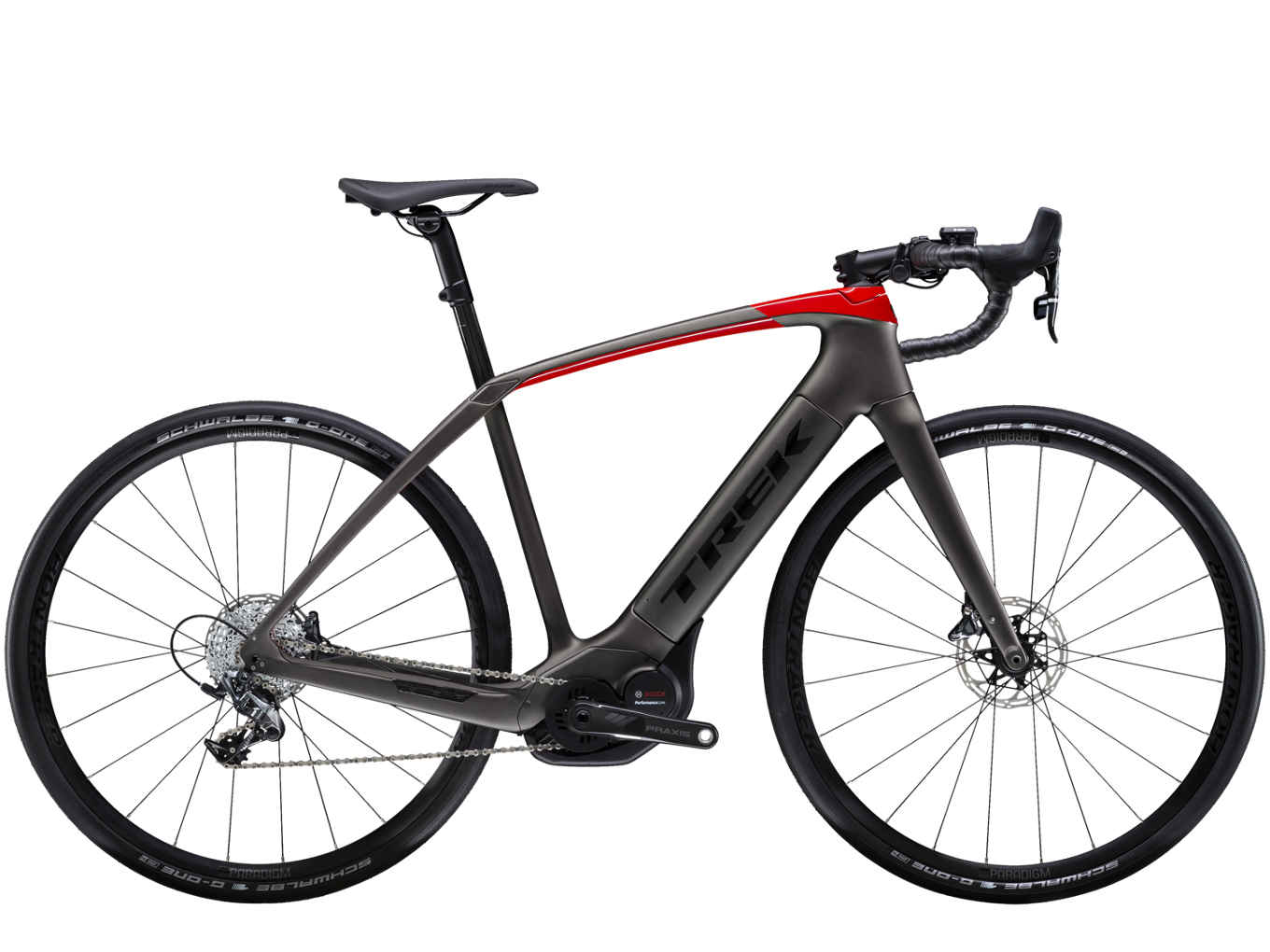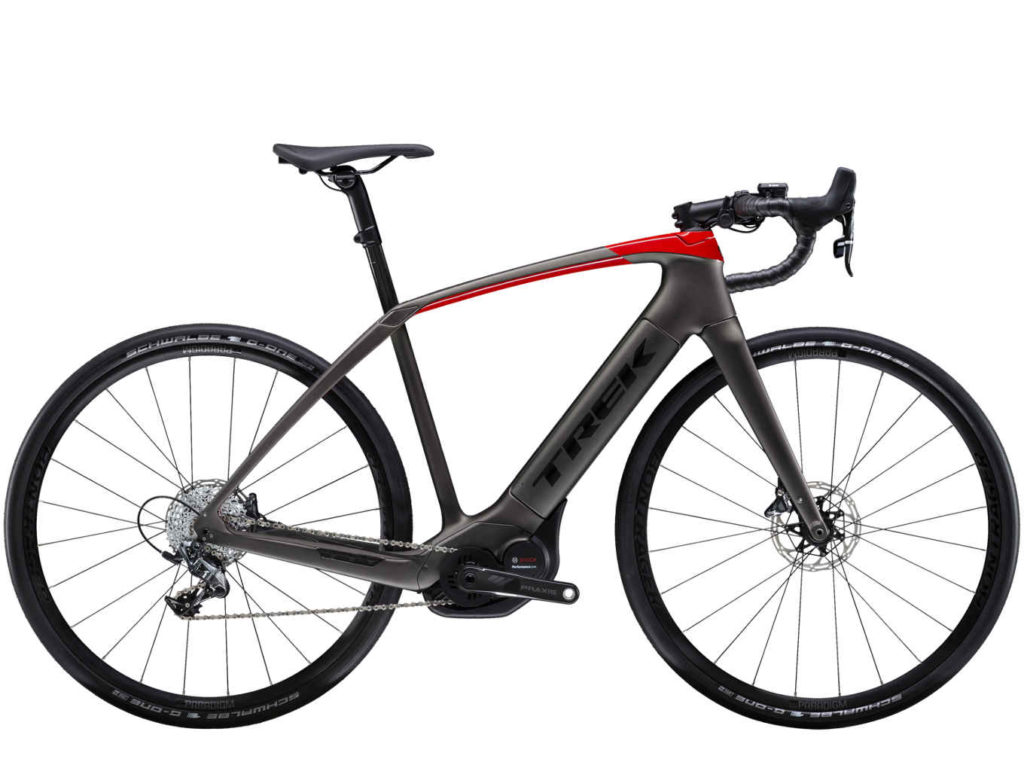 The Domane+ features the Bosch Speed mid drive motor for assist up to 28 mph and Trek has a side mount PowerTube 500 battery in the downtube of the carbon fiber frame. It is priced at $6,999.
Here is a video of the new 2019 Powerfly eMTBs and you can see more of the 2019 Trek range here.
New Specialized Turbo Levo
Specialized has launched a new line up of Turbo Levo eMTBs with a increase in the battery capacity to 700 watt hours along with the new lighter and smaller Brose motor along with other frame and component updates.
The higher capacity battery is found on the higher end line up of Levo's starting at $8,250.

Specialized put out this quirky video for the launch of the new Levo (FYI there is some moderate swearing)
And here is look at some of the Mission Control smartphone app features:
2019 Aventon Pace 500
Aventon has launched their new Class 3 eBike with pedal assist up to 28 mph for $1,399!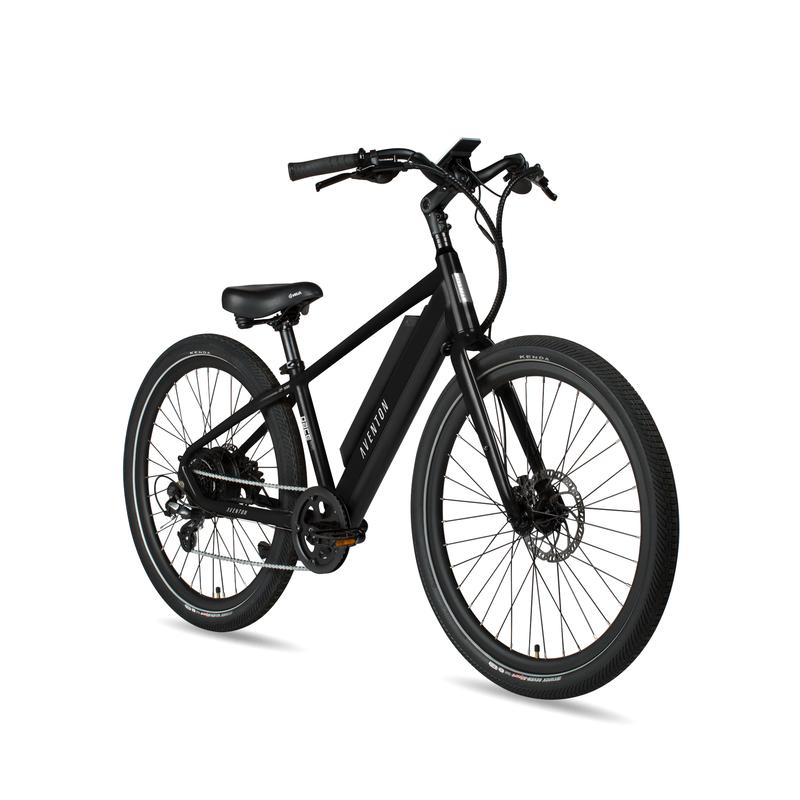 The Pace 500 also features a throttle that provides assist up to 20 mph.
The assist is provided by a 500 Watt motor and 556Wh battery w/Samsung cells. Aventon provides a stated race of 30 miles or more.
"Today's e-bikes are lighter, more powerful, and easier to afford than ever before," said Justin Christopher, Vice President of e-commerce for Aventon Bikes. "This is a bike anyone can jump on and ride, even if they haven't ridden in years."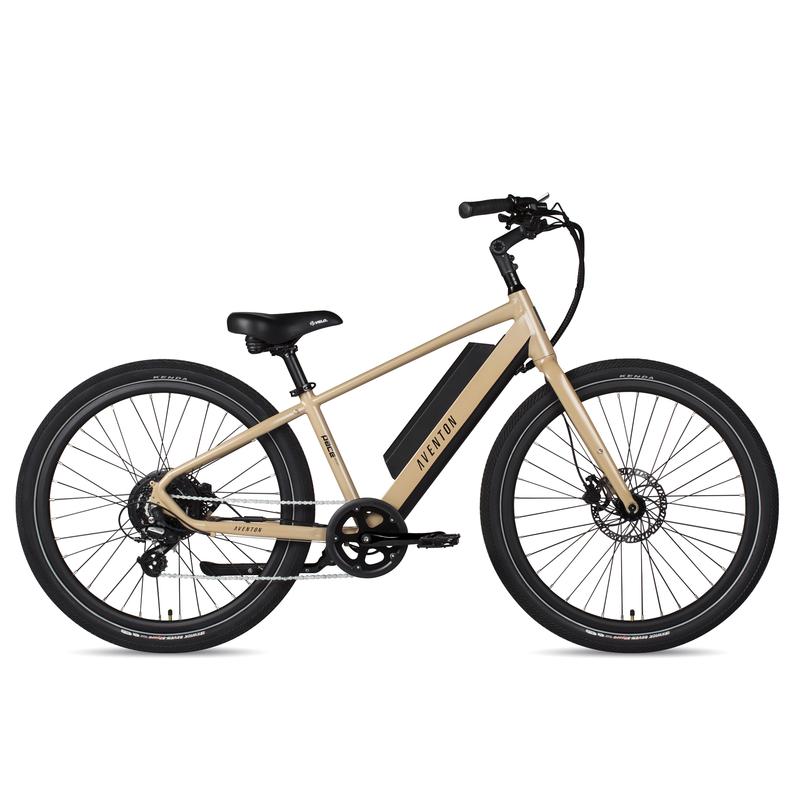 From Aventon "Aventon Bikes designed the Pace 500 to be accessible to casual cyclists. It offers design features with a focus on comfort and fun, including a dramatically relaxed seat tube angle – allowing riders to place their feet flat on the ground when stopped. The bike also features an upright, swept-back handlebar with ergonomic grips for a more comfortable riding position. Powerful Tektro hydraulic disc brakes handle the stopping duties."
The Pace 500 is offered in a color choice of Deep Black or SoCal Sand, 3 sizes, and retails for $1,399.99.
Rad Power Bikes Power into Europe
Seattle-based Rad Power Bikes are now bringing last-mile delivery solutions to Europe through the formation of a dedicated Commercial Division and the release of its RadBurro, an electric cargo trike with a 1,500W motor and proprietary modular attachments that can haul a payload of up to 315 kg.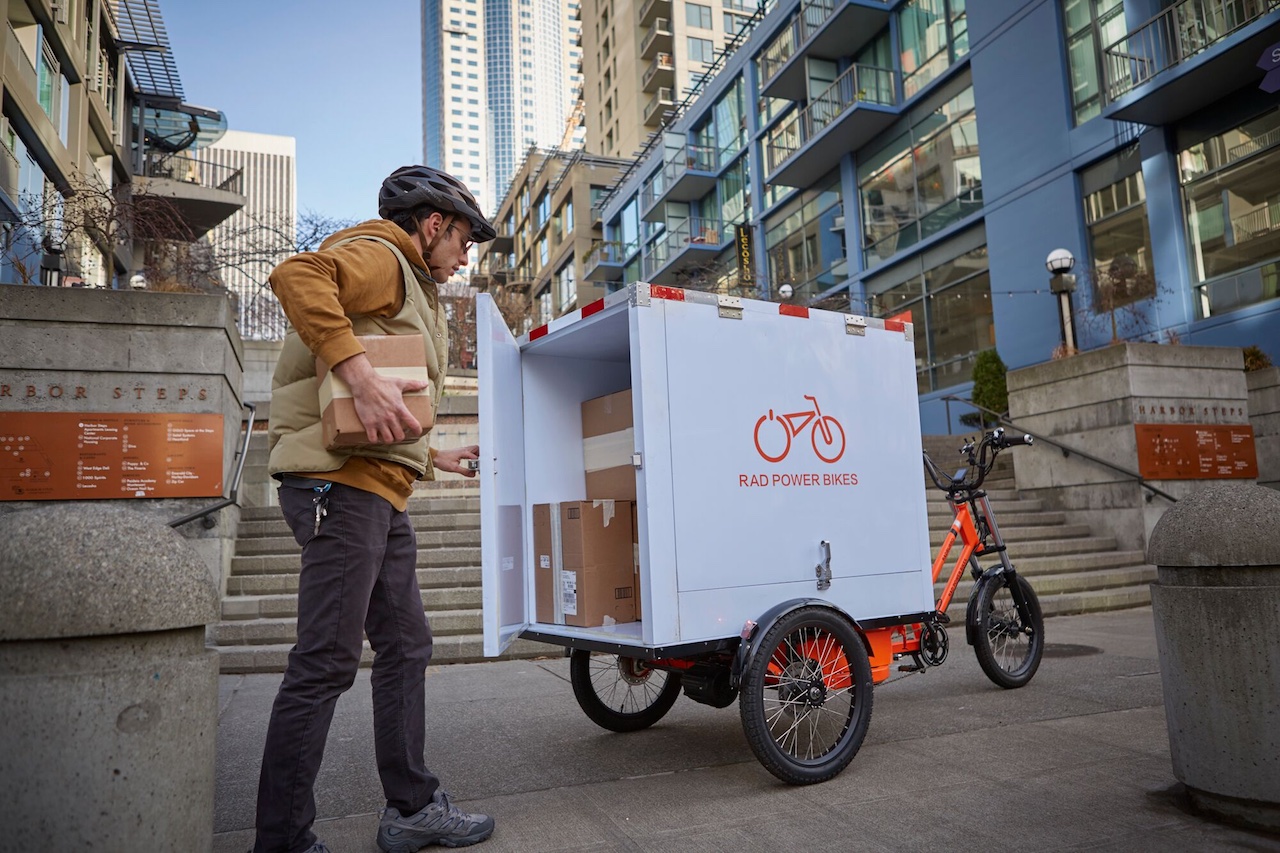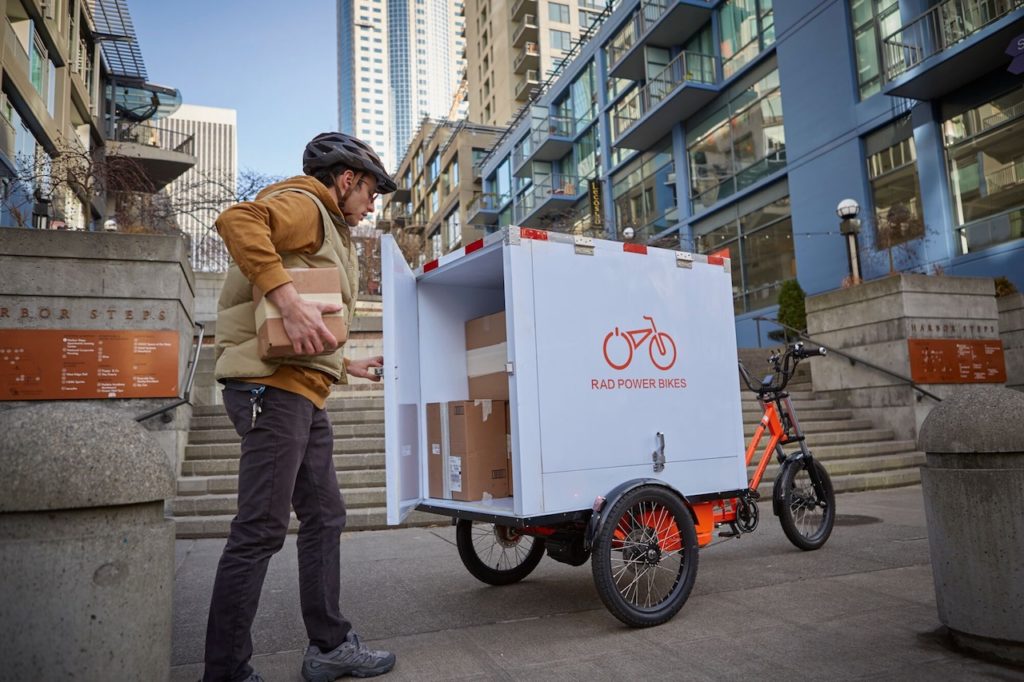 Rad Power Bikes says "Unlike traditional European ebikes, Rad Power Bikes' RadBurro and fleet of ebikes feature more power, pedal assistance, and an on-demand throttle, giving businesses and government operations a realistic alternative to gas powered utility vehicles. Rad Power Bikes aims to help companies contribute to reaching the EU's goal of net-zero emissions by 2050."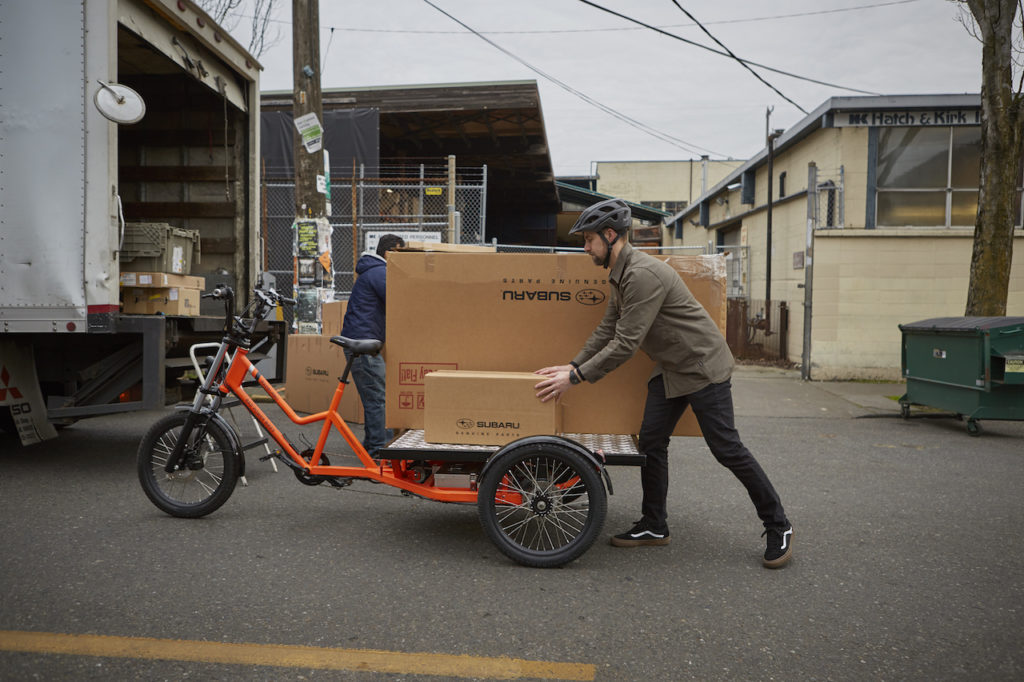 Rad Power added:
"Rad Power Bikes Commercial Division will support customers in many industries, including logistics, urban and food deliveries, corporate and government transit, law enforcement, tourism, and more. Their fleet includes the previously announced RadWagon electric cargo trike and RadRhino electric fat tire bike with 750W motors, and now the 1,500W RadBurro electric cargo trike. As the first ebikes to be certified under L1e-A and L2e classifications, Rad Power Bikes' models are European Whole Vehicle Type Approved to have more power than traditional 250W ebikes and still take advantage of bicycle infrastructure in most areas."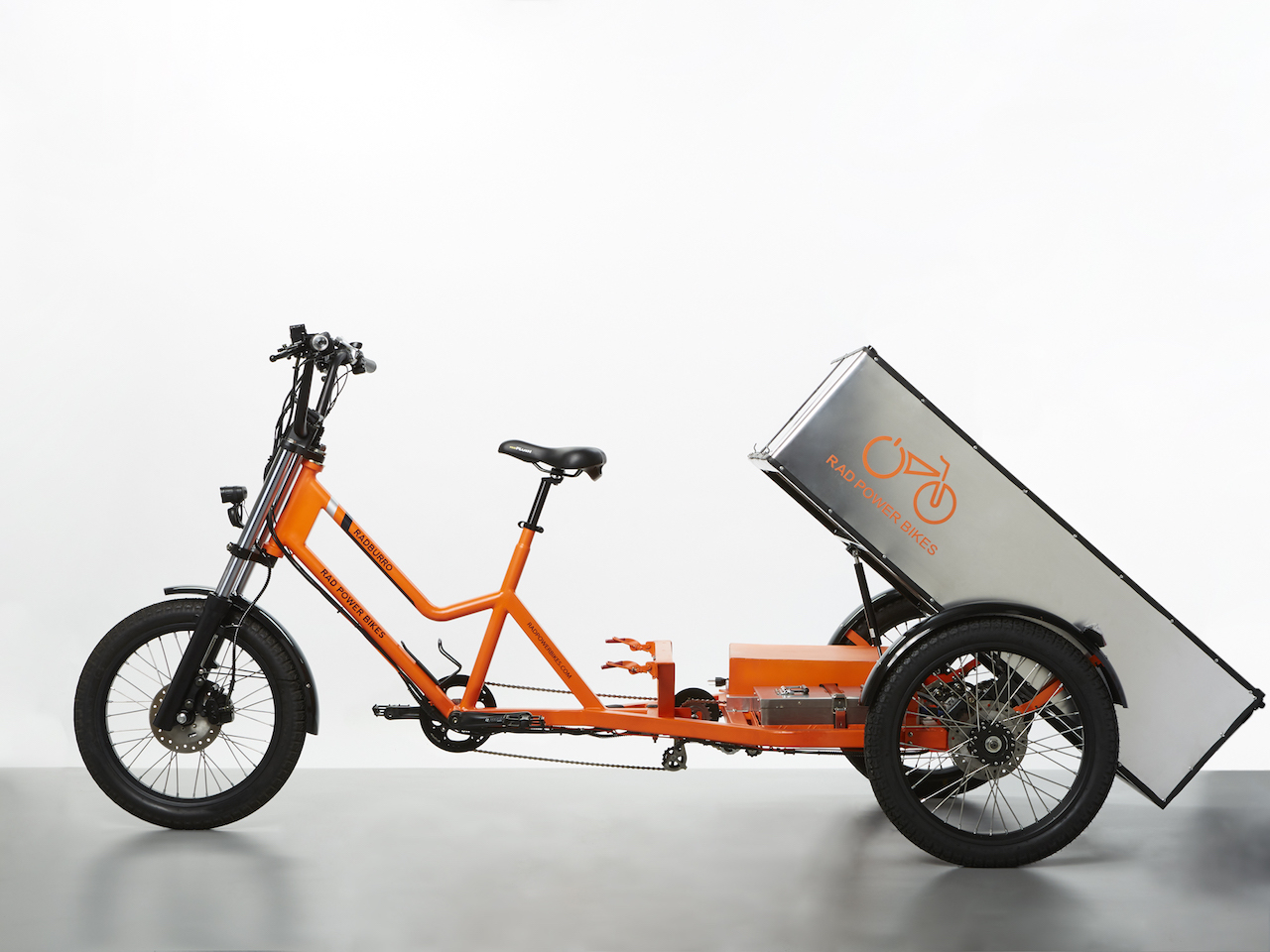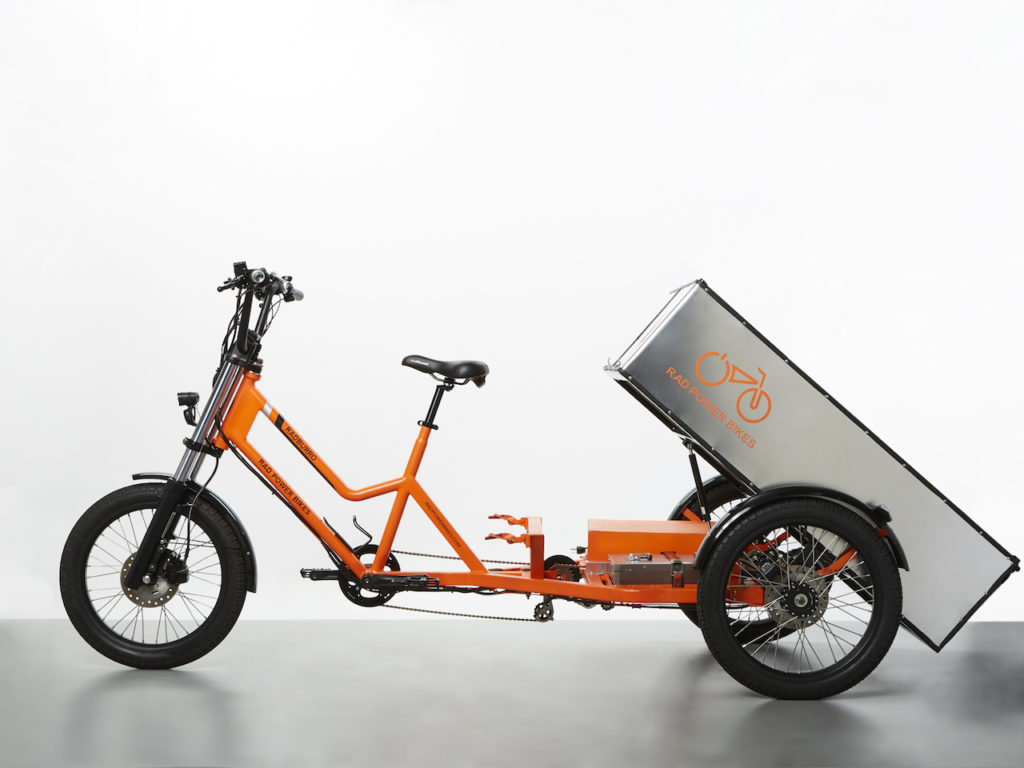 RadBurro Electric Cargo Trike available in Q4 of 2018. MSRP starting at €6,199
The RadBurro is a highly-maneuverable electric cargo trike with proprietary modular attachments: flatbed (90 cm x 120 cm), truck bed (90 cm x 120 cm x 30 cm), and cargo box (standard size at 134 cm x 94 cm x 119 cm or XL size at 142 cm x 94 cm x 138 cm).
The RadBurro has a 1,500W motor powered by a 52.5Ah battery that can haul up to 315 kg of cargo. The etrike reaches a top speed of 25 km/h and can achieve up to 130 km on a single charge.
Built with motorcycle-grade components and safety features, the RadBurro is a reliable and emission-free mobility solution.
Riese & Muller Detail New Models for US Market
Premium German e-bike manufacturer Riese and Muller have sent along more detail of three standout models with US spec from their ever expanding range.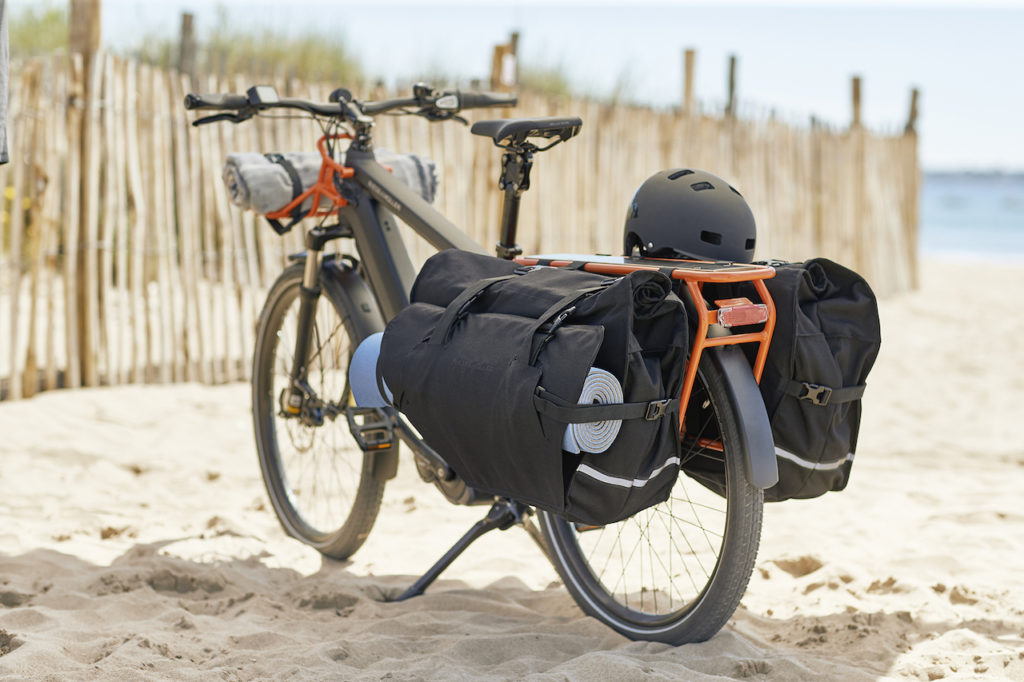 Multicharger – Midtail E-Bike with luggage space.
This compact midtail E-Cargo bike, the Multicharger is touted as the ideal touring, family or transport e-Bike and has a wheelbase only slightly longer than their regular Charger ebike. It comes in 2 frame types: triangle and step thru.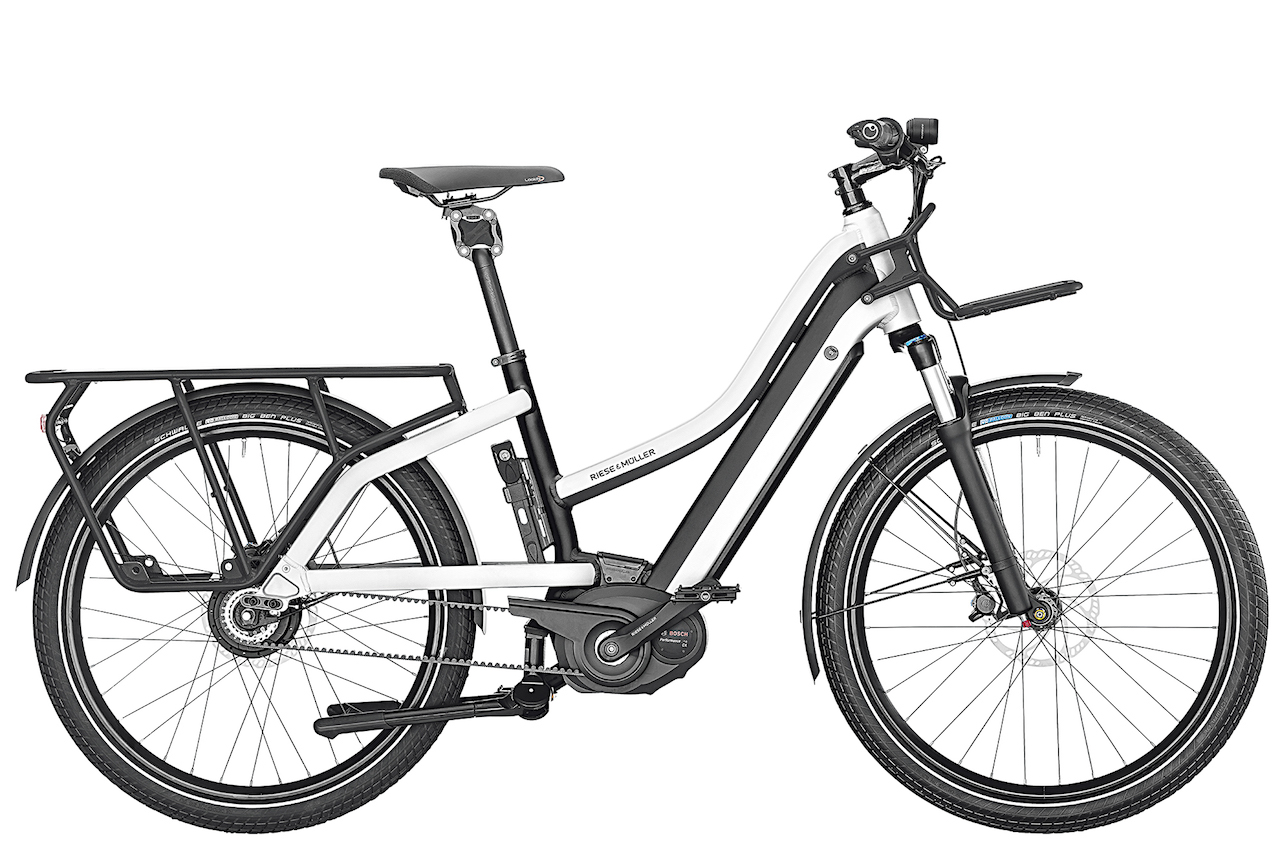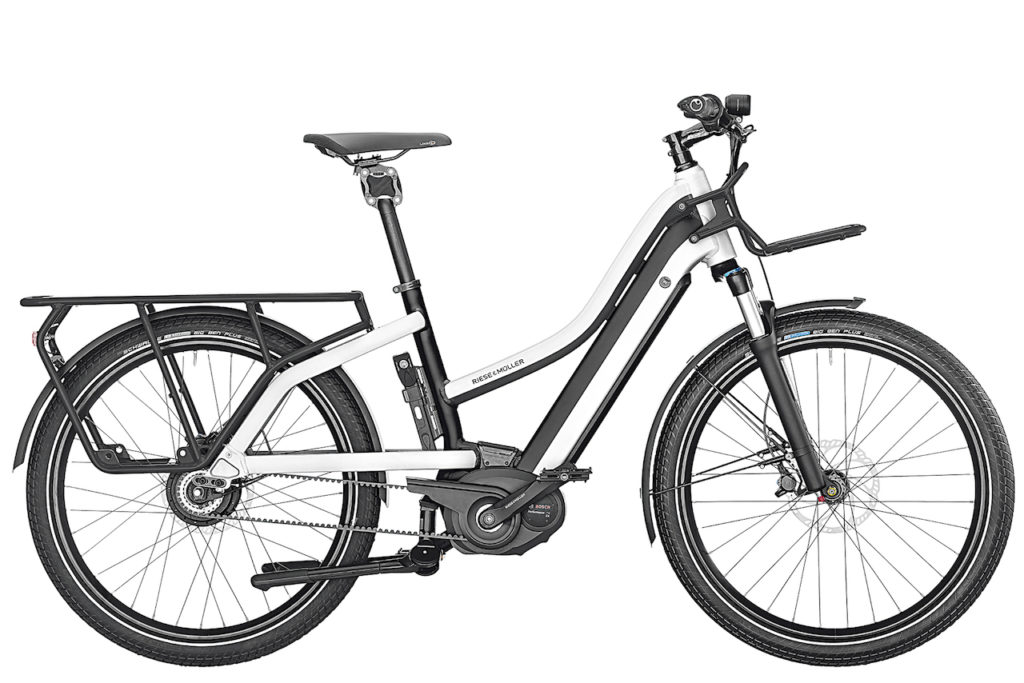 MSRP: $5,699 (starting) Multicharger Highlights:
Bosch Powertube 500 / DualBattery Option

Cane Creek Thudbuster Post

Suntour XCR 32 Fork

Optional Passenger Kit

Optional Cargo bags
Load 75 – Large capacity full suspension cargo bike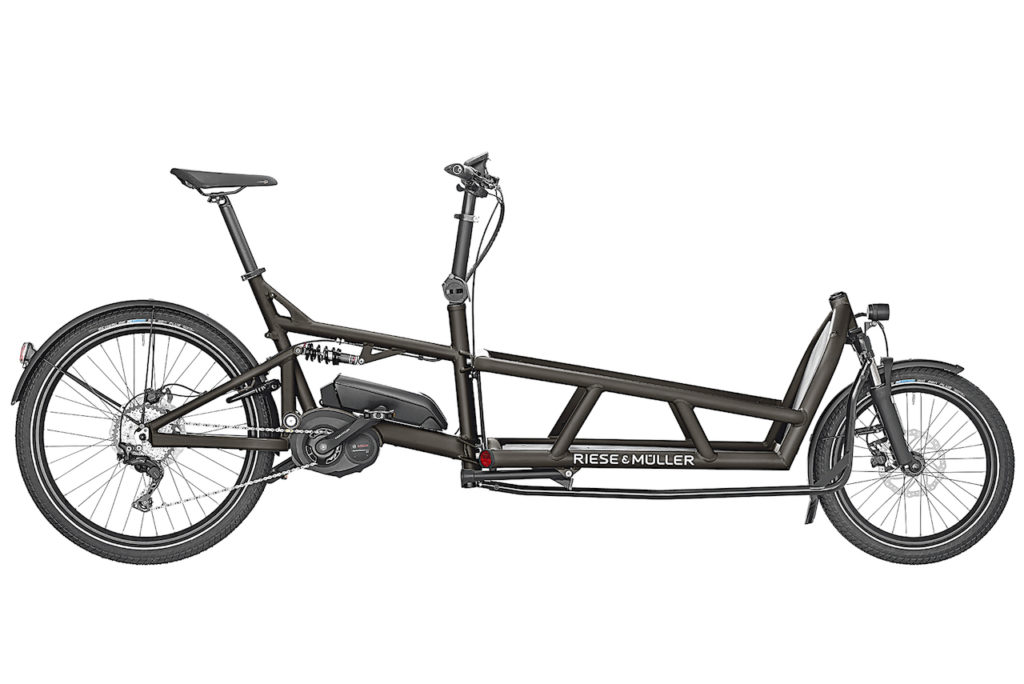 Compared to its "little" brother the Load 60, the Load 75 has only 6% more outer length, but 50% more cargo space – and is still just as agile and maneuverable. Which means for the first time ever you and your three kids can take a ride together all on the same bike.
MSRP: $7,629 (starting)
Bosch Powertube 500 / DualBattery Option

X-fusion Glyde Shock / Suntour XCM 32 20" Fork

Cargo options – High Side Walls, Low Side Walls, Tarpaulin, Single or Double
seat, Luggage Shelf, Child Rain Cover, Carrier, Additional Chain Lock
Nevo GX – The world's first off-road step through e-bike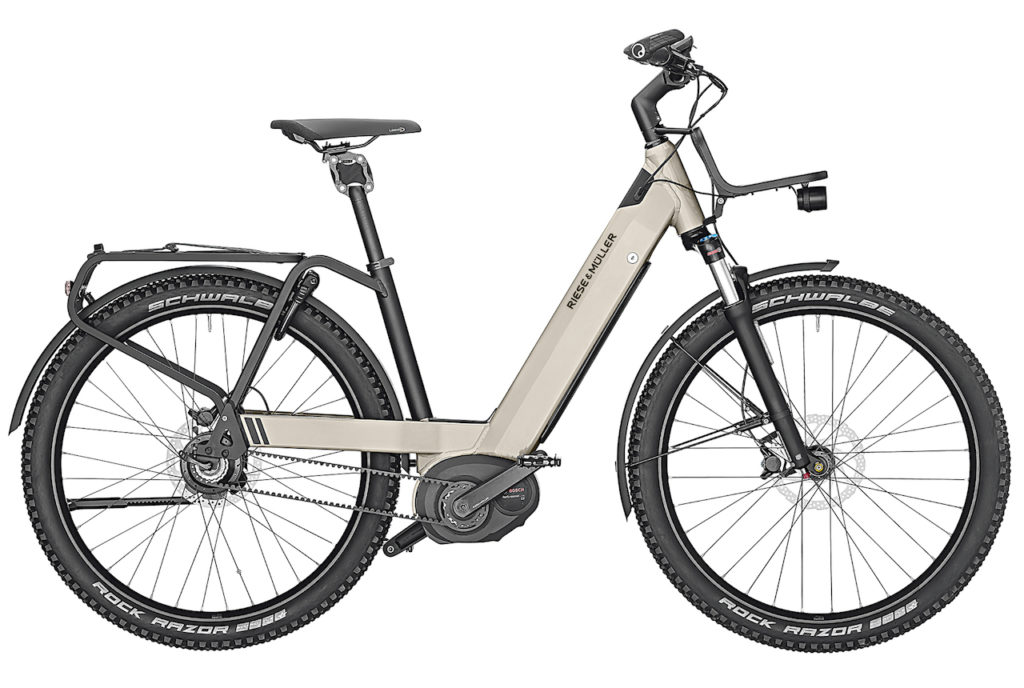 This looks like a pioneering design and is available with the 1000Wh dual battery option. You can now tackle long distances off-road in comfort.
MSRP: $5,469 (starting)
Nevo GX Highlights:
Bosch Powertube 500 / DualBattery Option

Cane Creek Thudbuster Post

Schwalbe Rock Razor Tires
EBR also bumped into Heiko Muller of Riese and Muller at Interbike who took us through a range of new models.
Brose City Model – Meet the Drive C
German mid-drive motor manufacturer Brose has launched its fifth e-bike drive aimed specifically at the city bike segment. It was launched at Taichung Bike Week in Taiwan which was held from 26 to 28 September.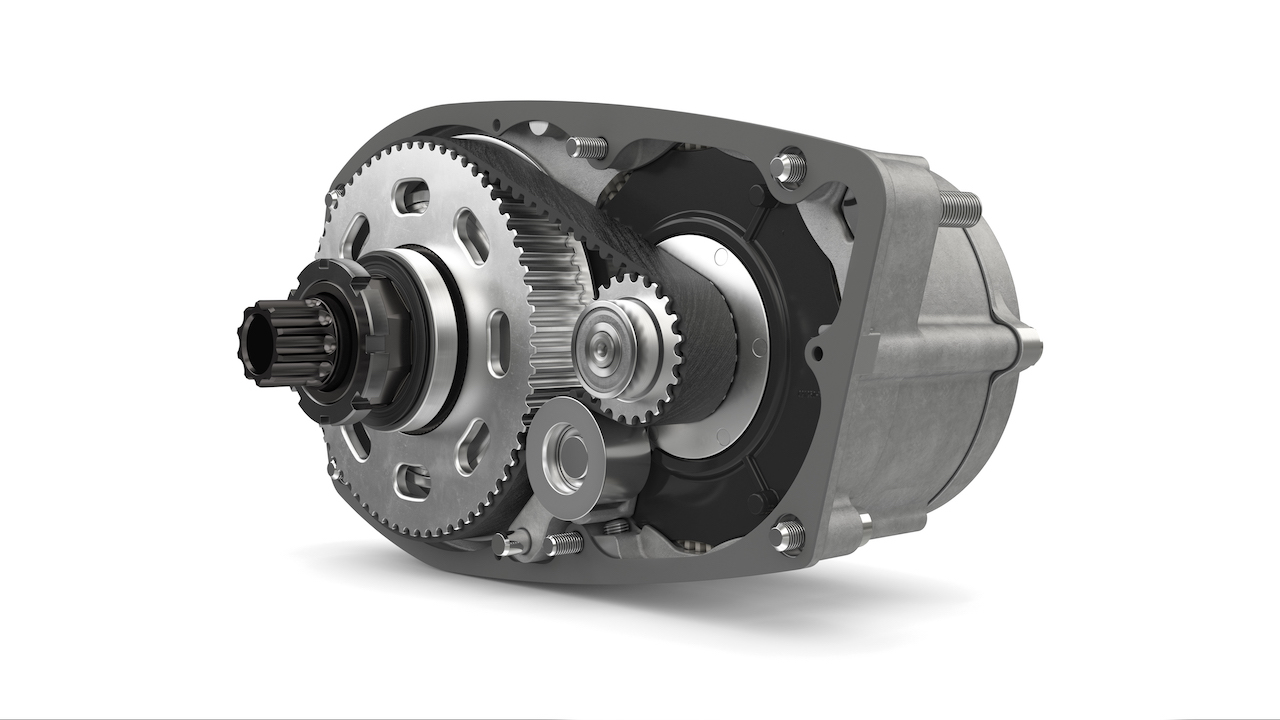 Brose say the new Drive C is 'Specifically designed to meet the needs of city e-bikers (and) delivers continuous, smooth power over a cadence range of 20 to 70 pedal rotations per minute. Whether pedalling slow or fast, the drive delivers a powerful 50 newton metres of torque. With its support of up to 280 percent, the Drive C almost triples the rider input.'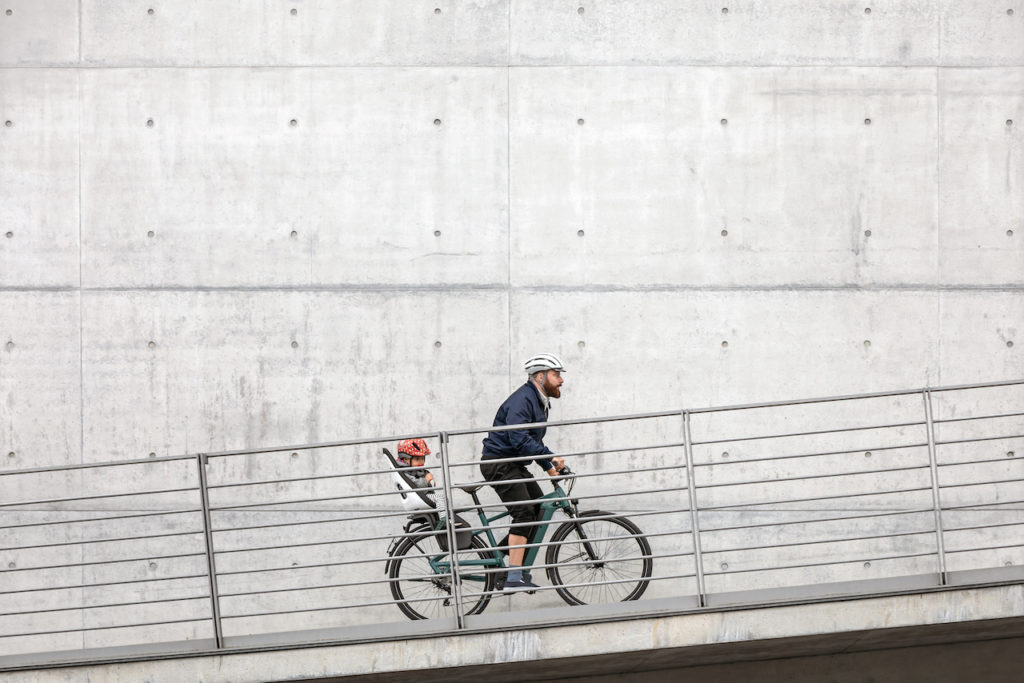 The Drive C maintains the same dimensions as the other aluminium Brose drives and can be mounted to the frame in any position over a range of 360 degrees in relation to the bottom bracket. Brose say this allows a high degree of design freedom for e-bike manufacturers.
The Brose motor follows other recent city bike motor launches from the likes of Bosch (Active Line Plus) and Shimano (E5000).
All Brose motors are known for their exceptionally quiet running and Brose say this is no exception.
An internal carbon-reinforced belt made by Gates concealed in the housing reduces the noise and prevents vibrations from being transmitted to the pedal.
Brose dual freewheel technology means the drive decouples completely once the battery is exhausted so that 'E-bikers continue cycling naturally as on a regular bike'.
The other mid-drives in the Brose range are the sporty Drive S Mag and Drive S Alu for mountain bikes, the Drive TF for Speed Pedelecs (assistance up to 45 kilometres per hour), and the Drive T for long distance touring.
Bosch PowerTube 500 Wins 'eBike Product Innovation' at Interbike
The Bosch PowerTube 500 (500 watt hour capacity) recently won the eBike Product Innovation award for its clean integration into the bike frame downtube.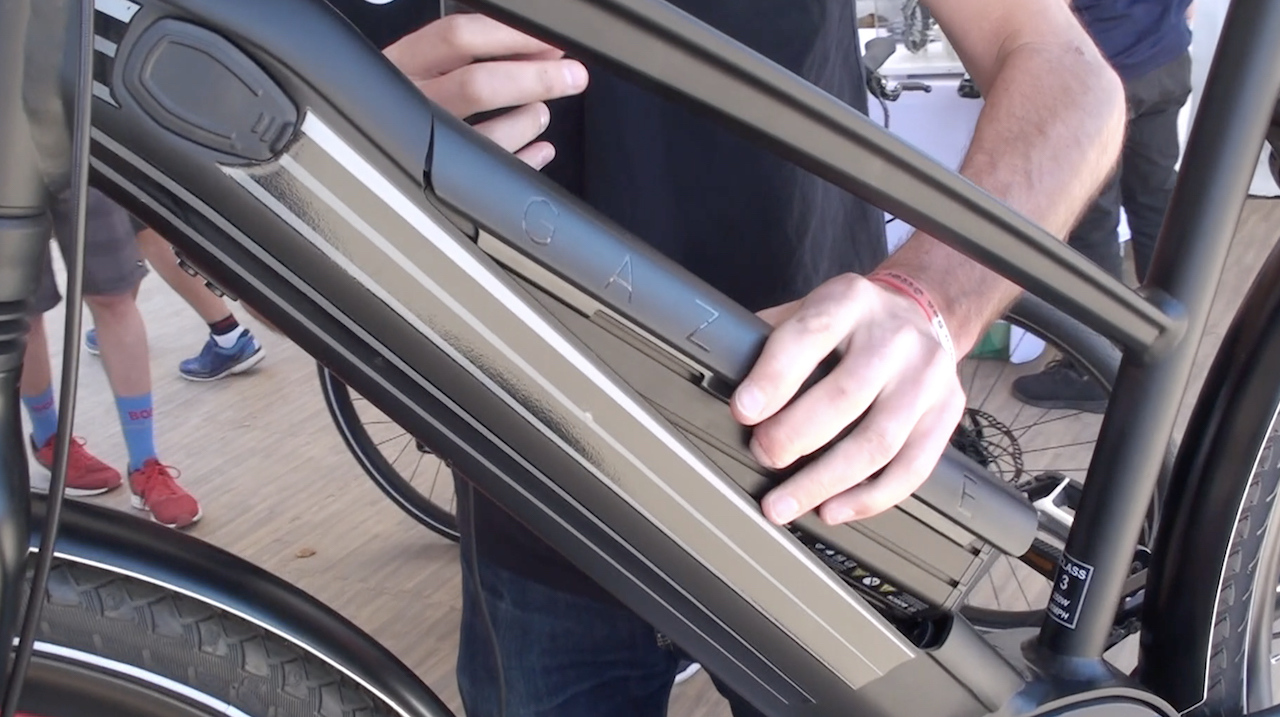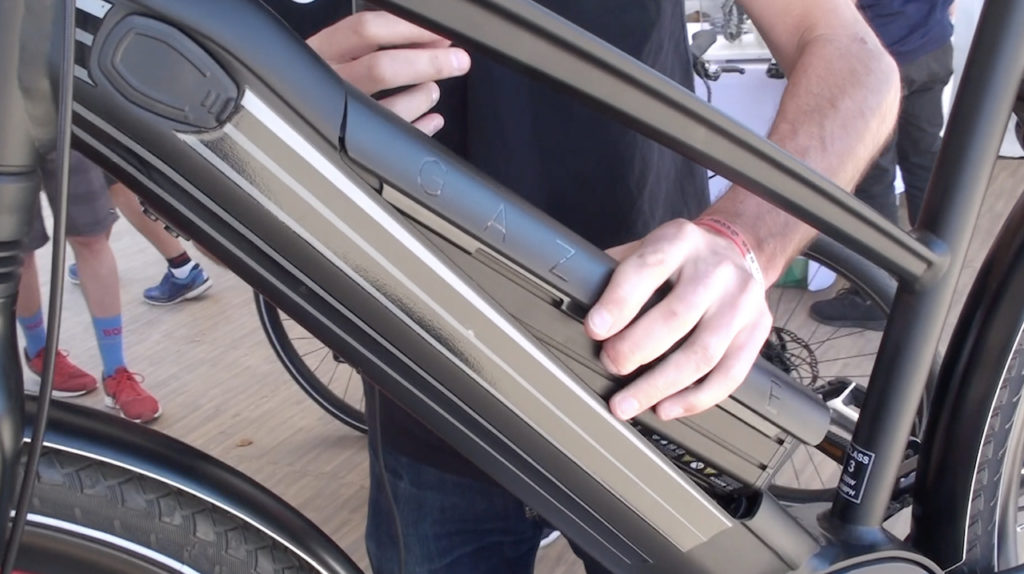 "The PowerTube 500 sets a new eBike standard by showing it's possible to get both a really capable, high-range eBike that looks more and more like a regular bicycle," said Claudia Wasko, Vice President & General Manager of Bosch eBike Systems Americas.
"We're proud of this award and to see so many gorgeous PowerTube-equipped eBikes start to hit dealer showrooms." North American brands using PowerTube on their newest eBike models include Bulls, Cannondale, Cube, Fuji, Gazelle, Haibike, Mondraker, Raleigh Electric, Riese & Mueller, and Trek.
Bike companies have the choice to make the battery removable from the top, bottom, or side of the bike. It is available for all different types of eBikes: city, road, mountain bike, etc.
There is also the option for dual PowerTube 500 batteries for a lot of range.
Get Inspired
Solar eBiking Iceland
Sushil Reddy was interviewed on electricbikereport.com for his world record setting eBike ride and just recently he completed a 12 day tour of Iceland with an eBike & trailer with a solar panel!
Here is more on his Iceland eAdventure.
Swiftmile's E-Kickscooter Charging System Will Also Be Available for E-Bikes
Swiftmile is a California-based company who have designed and pioneered an on street docking and charging station for e-kickscooters and e-bikes.
Their CEO and co-founder Colin Roche has been in touch to explain more:
'We've built and will be deploying the market's first scooter charging and parking system (the Oasis). Think of us like Chargepoint but for light electric vehicles such as scooters and ebikes. We are like the first gas stations that enabled mass adoption of autos, but for the micro-mobility revolution. Cities love us because we bring order to all of the scooter chaos.'
Swiftmile offer both grid 'plug in' and solar-powered park and charge stations and work with electric micro-mobility share scheme providers.
Accessories
Litelok
The Litelok is a new lightweight bike lock that can also be worn for easy transport!
Outdoors waterproof clothing specialists Showers Pass have been in touch to tell us about their new Waterproof Crosspoint Mountain Socks and Gloves.

Whilst the design is similar to the models we reviewed here, the new models now include super warm merino wool.
Henty Enudro Pack 2.0
The Henty Enduro hydration pack was reviewed earlier this year and it is a nice pack for keeping the water & pack weight low and centered on your body for better maneuverability and reduced back strain.
Henty has just launched the new Enduro 2.0, which now comes standard with a custom-designed HydraPak 3.0L water reservoir and a 10cm untuckable shoulder strap extension designed to accommodate larger/taller riders.
Infrastructure and Bike-Share
1000 Strong E-bike Share Scheme for Barcelona
Cycling Industry News reports that 'Global provider of sustainable urban mobility solutions, PBSC, has been chosen to provide 1,000 Boost e-Bikes to Barcelona's new bike-share scheme, as part of a 7,000 total bike roll out.
PBSC will provide the scheme in a joint venture with infrastructure and services operator, Ferrovial, to be in operation across 10 districts in 2019. The bike scheme incorporates smart docking systems with stations integrated into city planning initiatives and public transport systems.
London Air Quality Fund Looks to Create More Car Free Areas and Promote Low Emission Vehicles
The Mayor of London's website has recently revealed details of a £6million fund that is now open for bids for boroughs to target the worst pollution areas by creating more car-free and low-emission streets, promoting no-engine idling, cleaning up construction sites and promoting the use of ultra-low emission vehicles.
E-bike Biz
Speed Pedelec Test Begins in Belgium
11 Belgian employees began the Flemish mobility project 365SNEL on Friday 28 September. The objective of 365SNEL (SNEL is Dutch for "fast") is to 'research and optimize the potential of the speed pedelec for commuting'. In the coming year some hundred test riders will get the opportunity to try out a speed pedelec for free for three weeks.
A speed pedelec supports assisted speeds up to 45 km/h not the usual European pedelec limit of 25kmh. The distances commuted by speed pedelec users look impressive – earlier research by KU Leuven shows that speed pedelec users daily commute just under 30 km / 18.5 miles. This comes very close to the average distance of 30.3 km which the average Brussels worker travels daily.
So speed pedelecs are mainly used for distances that are considered too far for the 25 km/h electric bike and its this kind of travel the results from the scheme aim to support.
Stromer Teams up With Sachsenring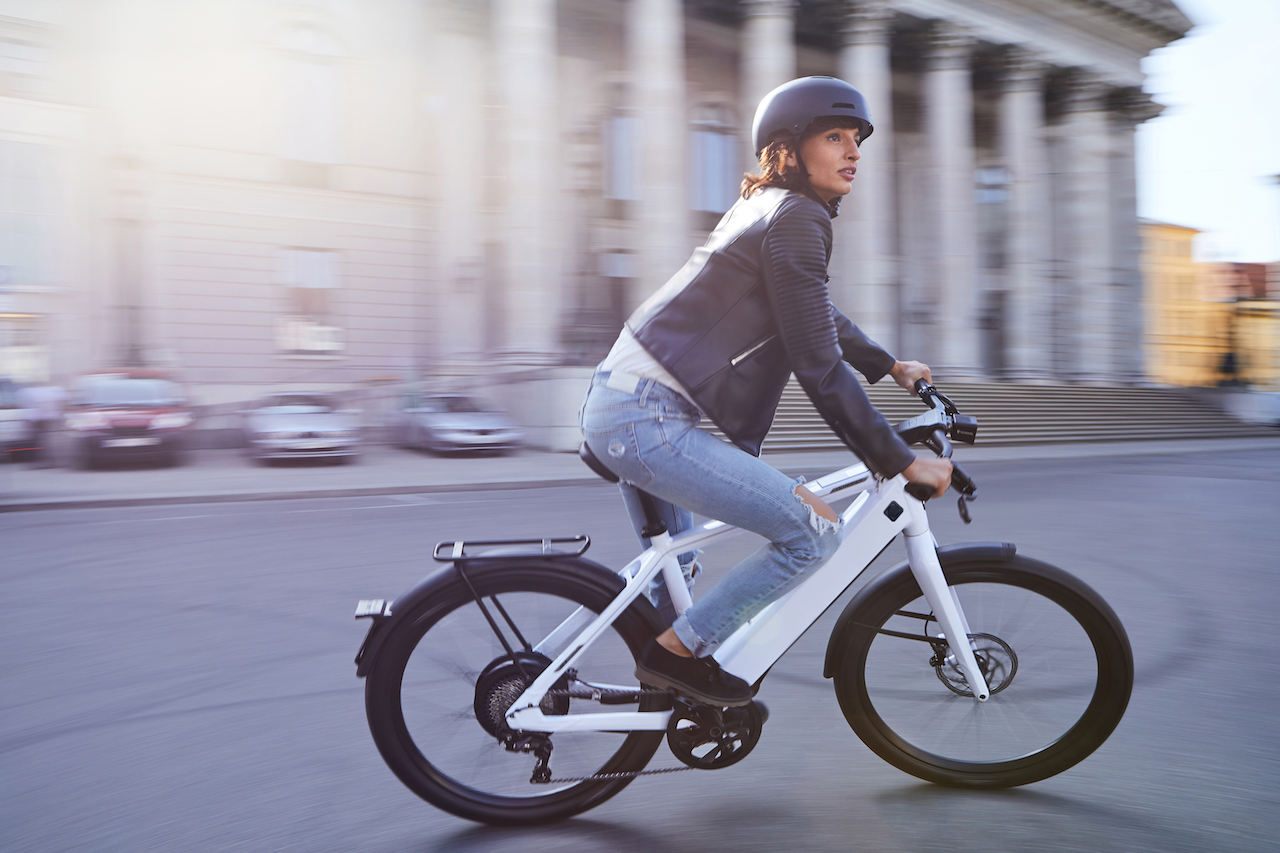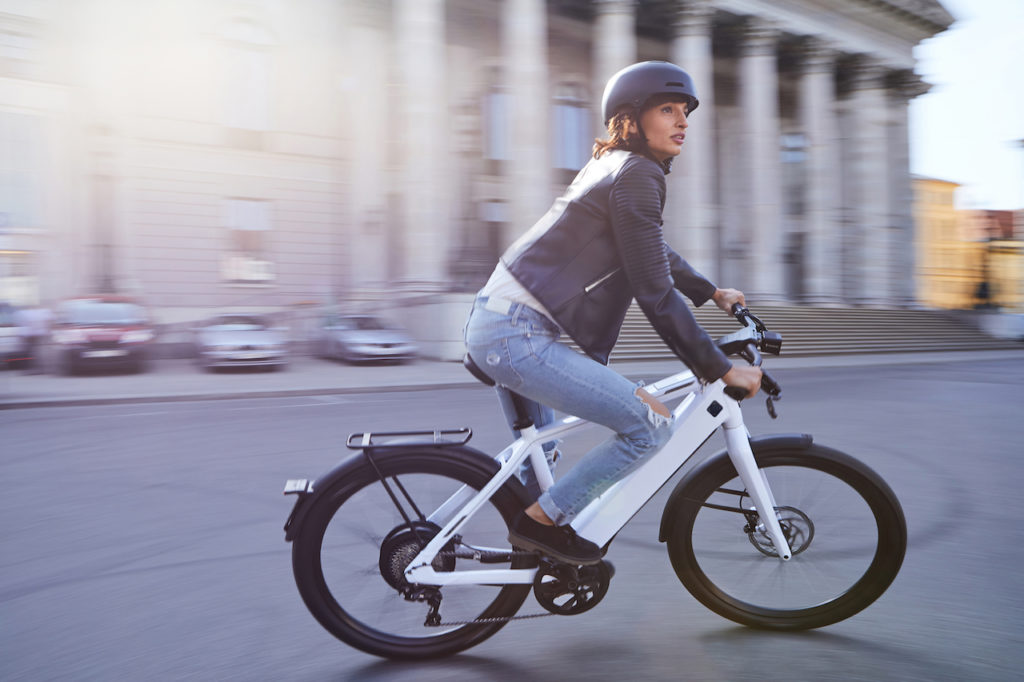 German bike manufacturer Sachsenring have announced that they will be manufacturing the ST3 and ST5 models from Swiss firm Stromer.
My Week on E-bikes
This week I've been starting to test the intriguing looking serial production versions of the zip on tyre system ReTyre.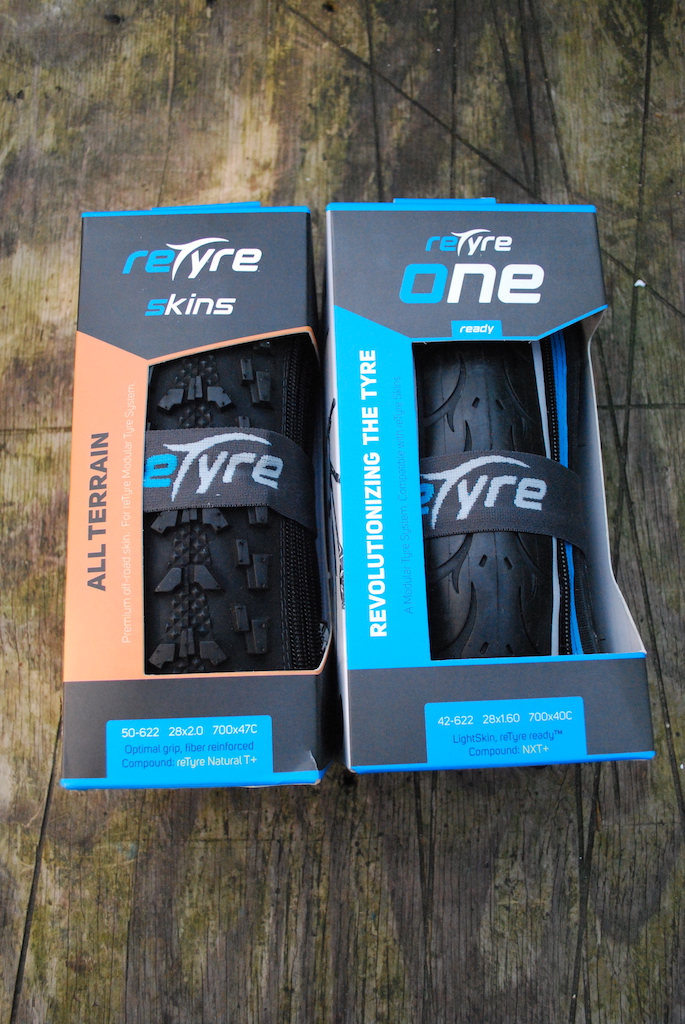 If the initial popularity of their Kickstarter campaign is anything to go by its an idea that really appeals to the cycling public. Full test to follow shortly.
Stay tuned for more e-bike news & reviews and thanks for reading!
-Richard
P.S. Don't forget to join the Electric Bike Report community for updates from the electric bike world, plus ebike riding and maintenance tips!
Reader Interactions