eBike News: eBikes in the Spotlight, Unlimited Kits, Batch Step-Thru, eCargo Midlands, Big Solar, & More! [VIDEOS]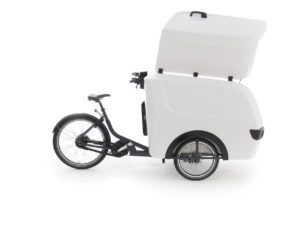 In this week's news:
eBikes Are Having Their Moment
Unlimited Minimalist Kit
Batch Bikes New Step-thru
Cowboy's 3rd Gen City Bike
Electric Bike Company Showroom
POIMO Inflatable eBike
eCargobikes for UK's Midlands
eBikes and eMopeds Subscriptions
US's Biggest Solar Project Going Ahead
EV Batteries Repurposed
And Much More!
Coronavirus Update
E-bikes Will Help Us Adapt To the Virus
The New York Times tells us 'For many Americans, part of the solution (to living with virus restrictions) has been to buy an electric bike.'
The article adds '…it's no surprise that e-bikes are now as difficult to buy as a bottle of hand sanitizer was a few weeks ago. In March, sales of e-bikes jumped 85 percent from a year earlier, according to the NPD Group, a research firm. Amazon, Walmart and Specialized are sold out of most models. Even smaller brands like Ride1Up and VanMoof have waiting lists.'
The article road tests two e-bikes, a Van Moof and a Ride1Up and you can read all the details in the article. Suffice to say, the author summarises 'After the tests, I'm totally sold. E-bikes, I concluded, are for people who want to get around quickly with minimal effort.'
New eBikes & eBike Systems
Is the Unlimited the Simplest eBike Kit Yet?
Unlimited have a track record in developing and delivering electrically powered skateboards but have now turned their attention to simplifying the front hub motor kit.
We have already reviewed one of the simplest out there already, the Swytch, but Unlimited have slimmed down the elements needed to electrify just about any bike even further.
The Unlimited kit, now launched on Indiegogo, features just three elements – motor, battery and wireless pedal crank-mounted sensor (a handlebar mounted control is optional).
Unlimited say it will be available in most wheel sizes, from 16″ to 29″ and there will be Euro and US legal spec versions too.
Early Bird style prices start at £357 or circa US$550.
The kit can also purchased ready installed in Unlimited's WARP e-bike, claimed weight 33pound/15kg or 35pound/16kg depending on battery option.
Batch Bicycles New Step-thru Models for Early July
Business Wire reports on the upcoming release from Batch Bicycles of their Step-Thru and Step-Thru Plus models, the easy step-thru frame aiming them fairly and squarely at those wanting to get an easy and comfortable introduction to e-biking.
The Step-Thru model features a Bosch mid-drive Active Line system and an Altus 8-speed drivetrain with a price tag of $2,499.99.
The Step-Thru Plus E-Bike is a step up, using a Bosch mid-drive Active Line Plus system and Shimano's Alivio 9 speed drivetrain and will retail for $2,699.99.
Each model will be available in two frame sizes, small/medium (18 inches) and medium/large (20 inches) and both models will also feature 400Wh semi-frame integrated batteries Suntour suspension fork, 700c Kenda Kwick tires, FSA crank, Tektro Hydraulic disc brakes, kickstand, fenders and rear rack.
Cowboy Launch 3rd Generation eBike
eBiketips have this report on e-bike firm Cowboy: 'The Belgian startup have revamped their smart e-bike with a lower gear ratio, new colourways and new app features, and it's priced at £1,990'. Trade mark features like a seat tube-integrated battery and a single gear transmission remain.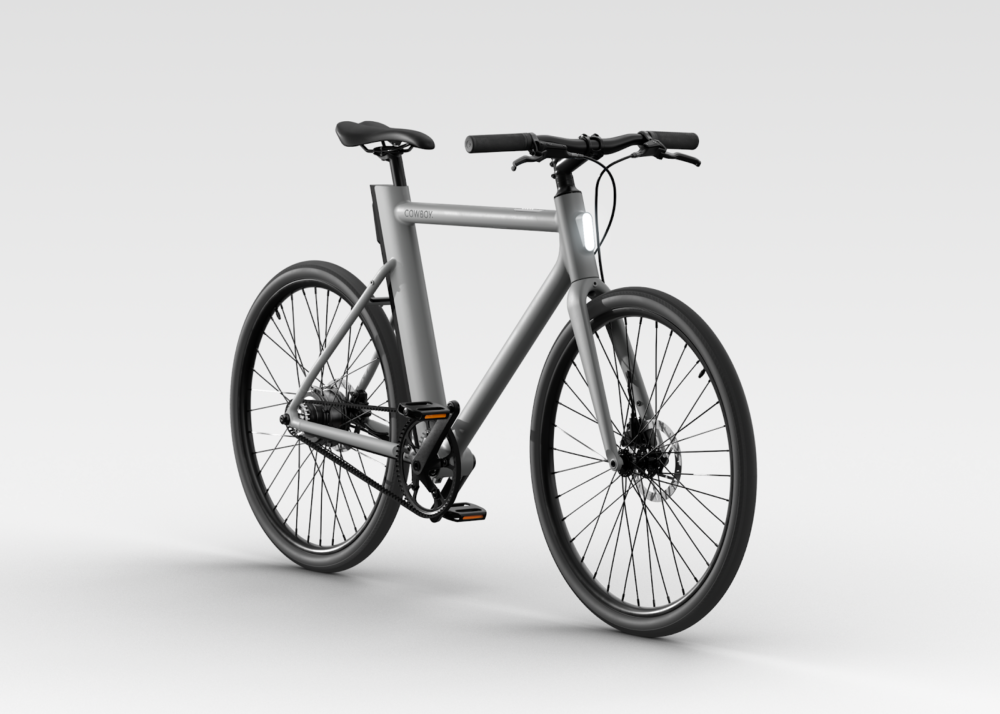 ebiketips add 'Weighing in at 37.3 pounds/16.9kg, Cowboy 3 has a total of 15 changes compared to the previous model. The highlights, Cowboy say, are the addition of a higher quality Gates Carbon Belt Drive that can last up to 30,000km, a new sturdier stem, plus new custom tyres and mudguards.'
Electric Bike Company New Showroom
https://youtu.be/SSxbzqmJagE
The new Electric Bike Company showroom in Huntington Beach, CA is about 30 days out from opening.
This new store is a location where customers will be able to custom design their eBikes with colors, components, and accessories.
Electric Bike Company offers similar customization options on their website as well.
The 14,000 square foot assembly facility in Newport Beach is where Electric Bike Company eBikes come together with 35 staff building the bikes. They paint the frames on site and also hand build the wheels as well!
Electric Bike Company may be expanding showrooms around the US for customers to customize their bike with assembly and fully built shipping happening from the Newport Beach assembly facility.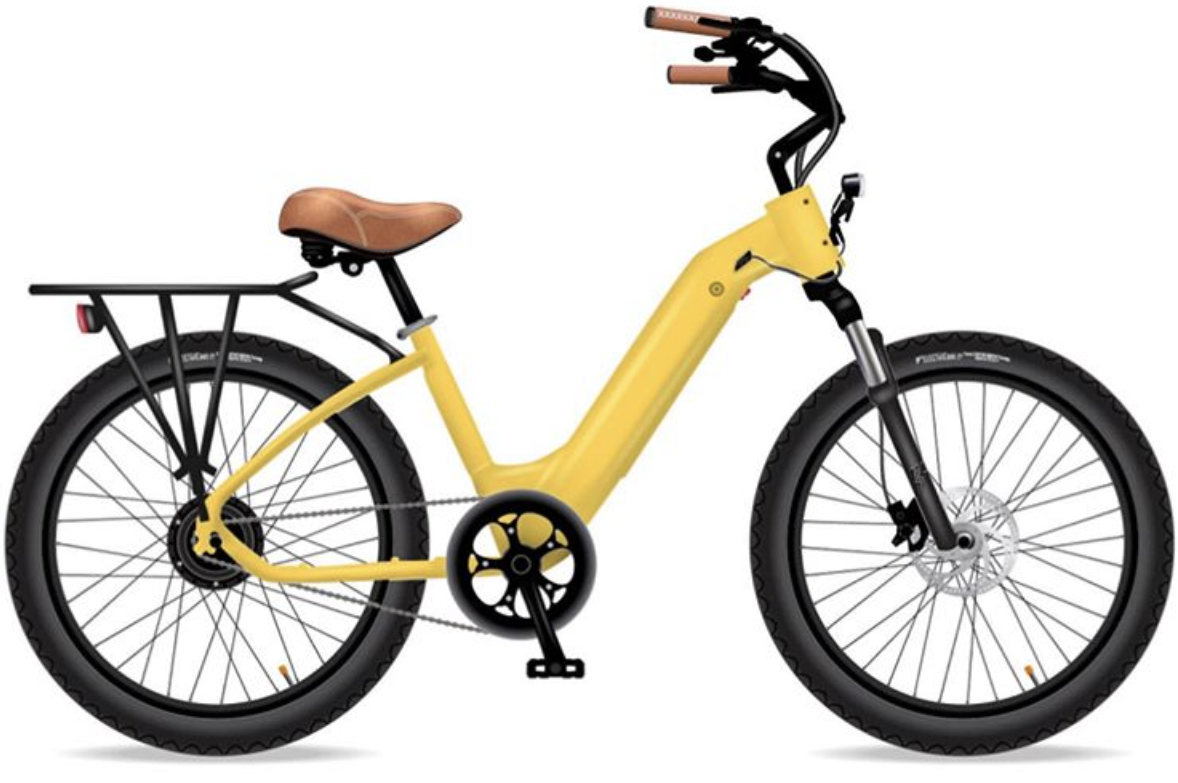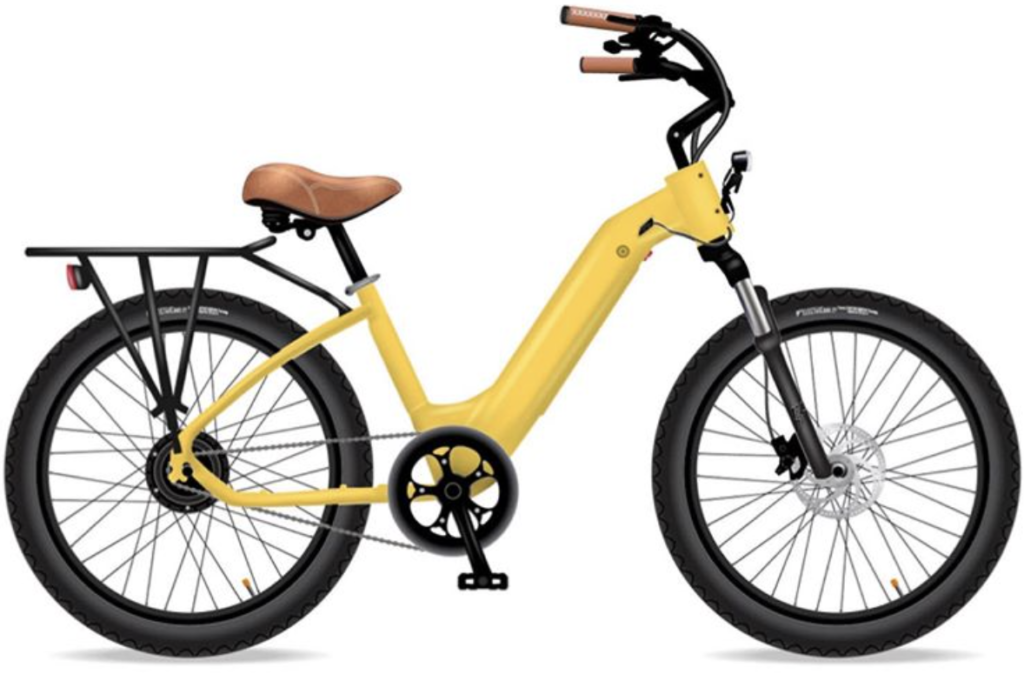 The Model R step-thru is one of their latest models with many customization options.
For a closer look at Electric Bike Company bikes here are reviews of the Model X and Model C.
eCargo Bike News
UK's Midland Cities Get E-cargo Powered
Media reports in The Mayor and Traffic Technology Today tell us how Birmingham and Nottingham will have e-cargo bikes buzzing around their streets. EBR will have more on these developments in a future article.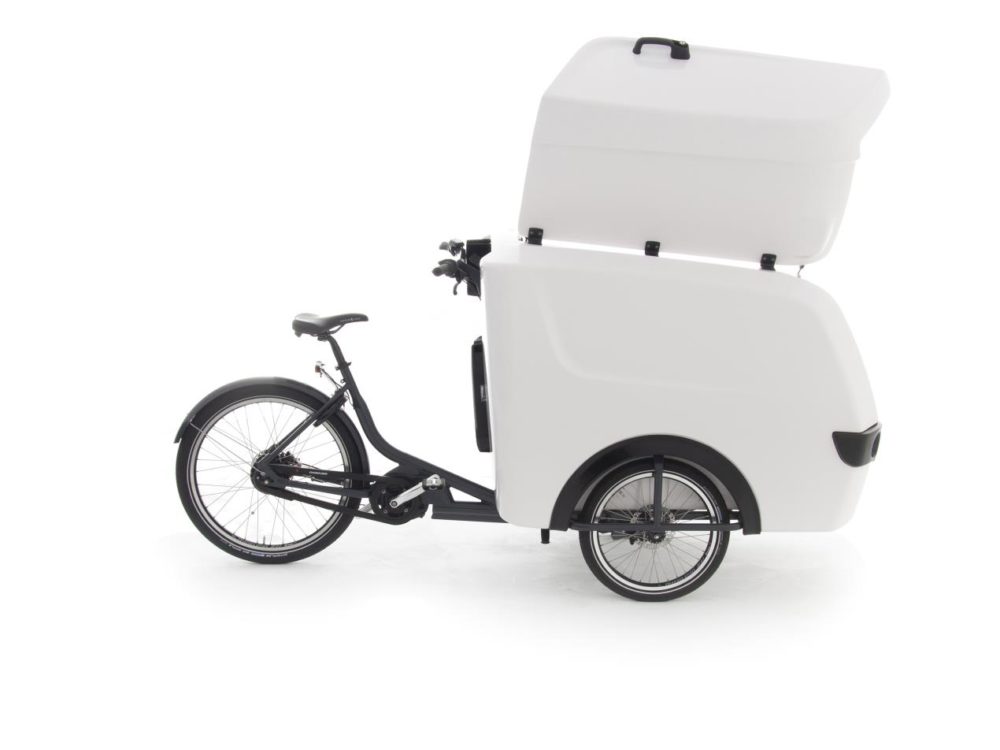 eMicromobility
An Inflatable Future?
This concept project from the University of Tokyo combines an inflatable 'bike body' with 'solid' wheels, bars and an inflator.
Clearly just a proof of concept at this stage, but could it point the way to future electric transport should inflatable wheels become stronger and lighter? Whilst the Design Boom article doesn't give details of exactly how it works it utilises something intriguingly called 'soft robotic technology'.
German Auto Club Offers eBike and eMoped Subscription Service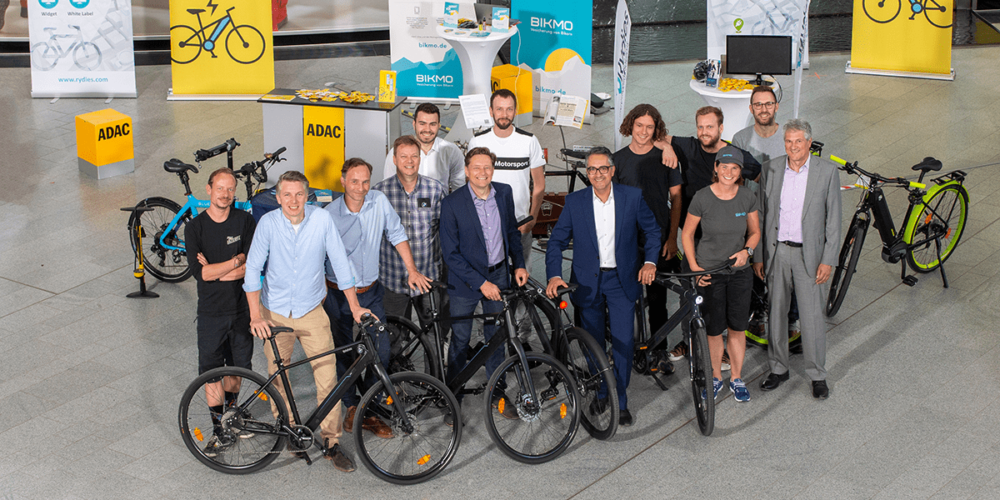 Bike Europe reports that ADAC 'Germany's automotive and mobility club, and the largest in Europe with 21 million members, has partnered with the start-up Rydies to launch a monthly e-mobility subscription service called e-Ride. The service will offer e-bikes and e-mopeds for use throughout Germany.'
This looks like a welcome extension of the ways available to experience e-bikes. Whilst, in general, e-bikes represent a very good investment and tend to hold their value well and get well-used, the purchase price can be a barrier to many.
ADAC's monthly subscription offer starts at 49 euros and includes repairs, maintenance, and AXA insurance.
Surely it will prove popular to those anxious about the large upfront cost and about how to look after their e-bike or whether it may get stolen.
E-bikes are massively popular in Germany and last year passed the one million mark, accounting for around 30% of all bicycles sold.
E-tech
Biggest Solar Power Plant in US
Smithsonian Mag has this reports 'The Gemini Solar Project will be built 30 miles northeast of Las Vegas starting in 2021, Associated Press' Scott Sonner reports. At a cost of $1 billion, the solar farm is projected to produce enough electricity to power 260,000 homes while directly and indirectly creating about 2,000 jobs in the local area. The project will offset about 83,000 cars' worth of greenhouse emissions.'
Despite the concerns for wildlife as outlined in the article, the US Department of the Interior has now approved the project which will be the biggest in the US.
Battery Watch
Solar Home for Recycled EV Batteries
Electric Vehicles Research reports that ', there will soon be a wave of used batteries whose performance is no longer sufficient for vehicles that need reliable acceleration and range. But a new study shows that these batteries could still have a useful and profitable second life as backup storage for grid-scale solar photovoltaic installations, where they could perform for more than a decade in this less demanding role.'
Stay tuned for more e-bike news and reviews and thanks for reading!
-Rich
P.S. Don't forget to join the Electric Bike Report community for updates from the electric bike world, plus ebike riding and maintenance tips!
Reader Interactions