eBike News: Ducati eBikes, eBike Fondo, Dutch eBike Routes, Bosch Smart Glasses, & More! [VIDEOS]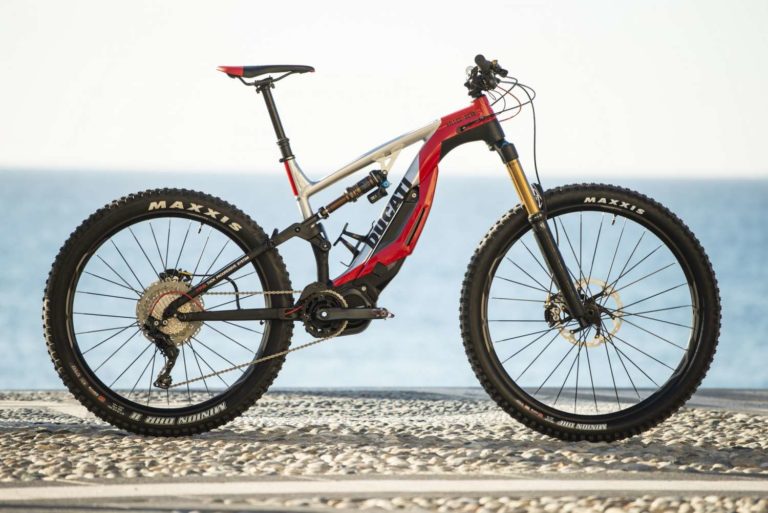 In this week's eBike news roundup:
Ducati eMTB in US & New Models in Europe
Nicolai's Explorer Kit
Participate in eBike Study
Truckee Dirt Fondo eGravel Race
Bosch Smart Glasses
Dutch Speed Pedelec Routes
eBike Sales Way Ahead of eCars
Trek eBike Recall
And Much More!
New eBikes & eBike Systems
Ducatic eMTB in US – Plus More E-bikes for 2020
The Ducati MIG-RR was launched back in 2018 but only now is it being rolled out in the US.
It was developed in a partnership between Ducatic and Italian e-mtb specialist Thok.
It's an enduro style e-mtb with a Shimano E-8000 mid-drive and 504Wh battery that sits nice and low under the frame. US Ducati dealer locator is here.
Here's a review of the bike from Rob Rides.
There are new Ducati models for 2020 too, though at the minute they appear to be limited to Europe.
These are a limited edition of the MIG-RR, a less pricey e-mtb the MIG-S and a trekking / city model, the E-Scrambler.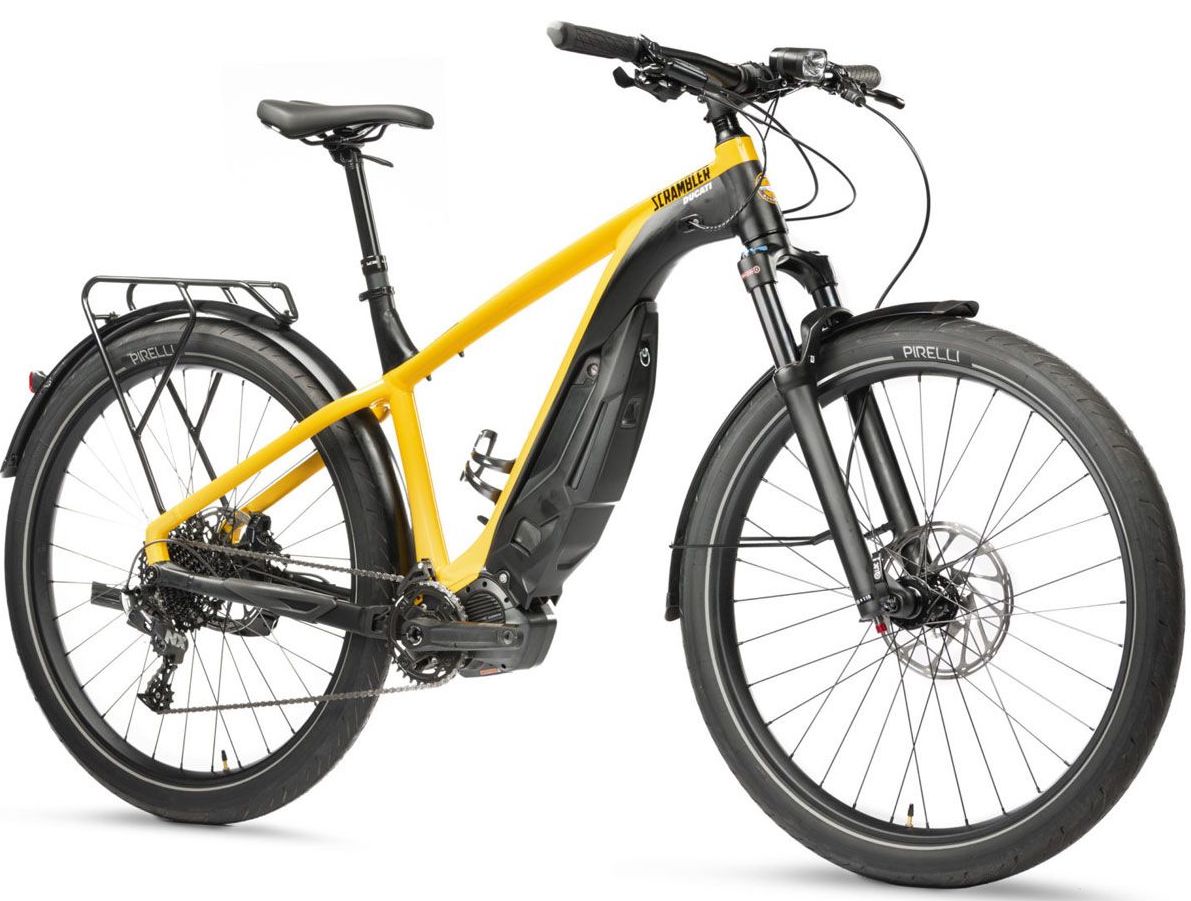 E-bike Accessories
We featured the latest Nicolai G1 EBOXX E14 in a recent news post. German company Nicolai have been in touch to give us more detail on the Explorer kit that we mentioned there.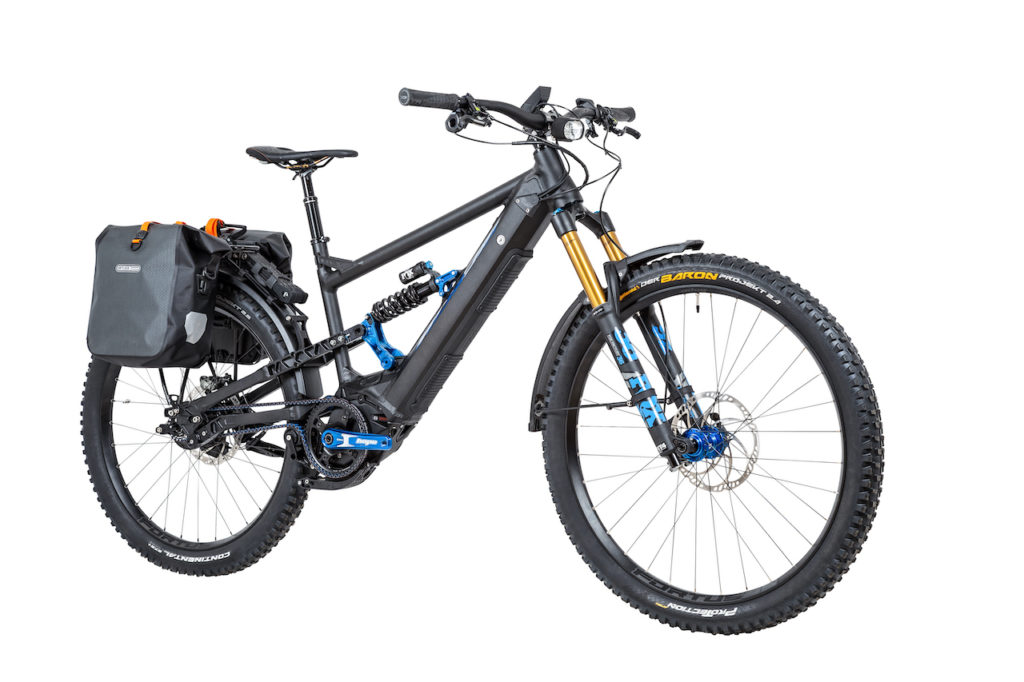 They say that 'What started off as a bit of fun for our booth at Eurobike earlier this year has turned into one of our best sellers….fully fitted from the factory for only €930 – less than nominal performance upgrades like carbon-wheels or wireless shifting. The Explorer kit includes mudguards from SKS, waterproof panniers from Ortlieb, Supernova lights and a folding lock from ABUS and ESGE kickstand. If you don't need all of that, you can pick and choose individual parts and order the package as an aftermarket addition to your existing EBOXX.'
You can configure the various components here

Get Inspired
Want to Contribute to E-bike Research – There's an App for That!
Researchers at University of Tennessee, Knoxville, Portland State University, University of Pittsburgh, and Bosch E-Bike Systems want your help to conduct e-bike research and it looks as simple as downloading and setting up an app on your smartphone.
They have received funding from the National Science Foundation to measure real-world travel behavior and assess the sustainability impacts of those choices.
They say 'Current practices of tracking e-bike data rely on memory recall and self-reporting from the user. Our approach will instead leverage smartphones to conduct ad-hoc travel surveys to supplement passive data collection and, using machine learning algorithms, create the largest and richest dataset to support the growth of e-bike use as a transportation option.'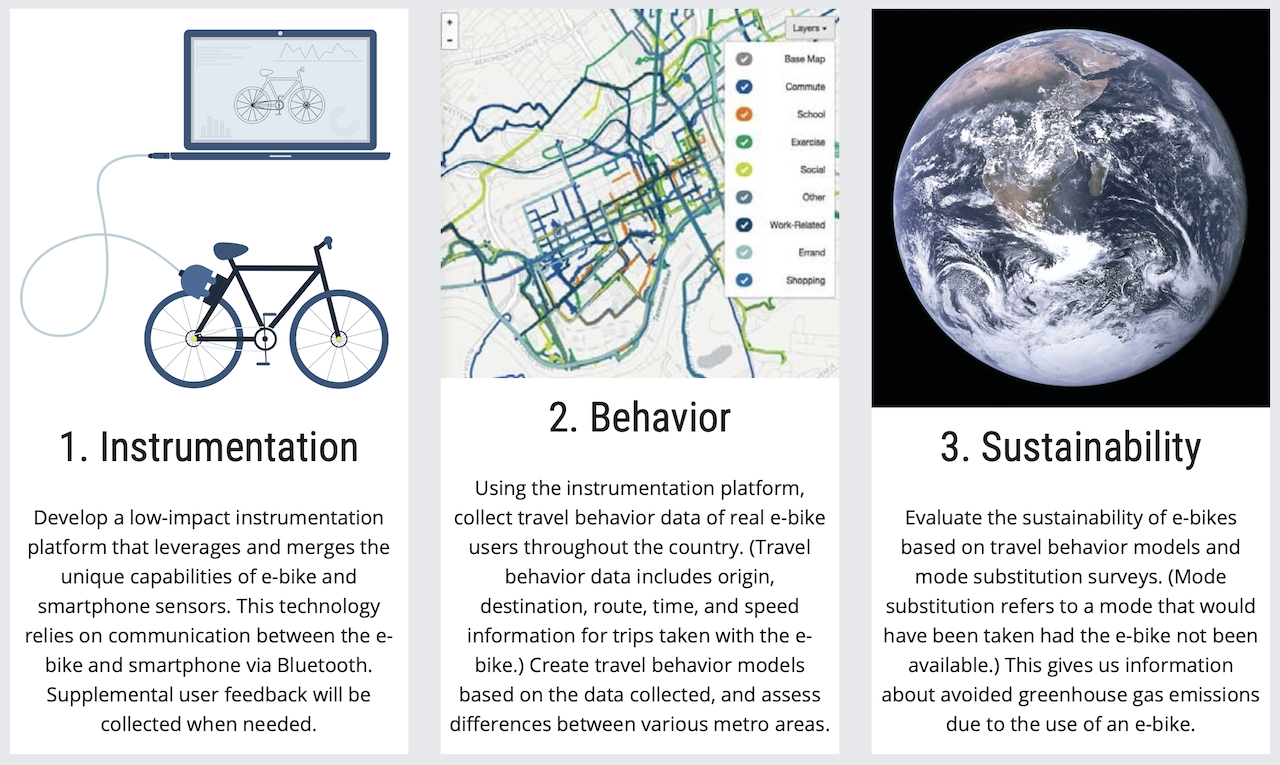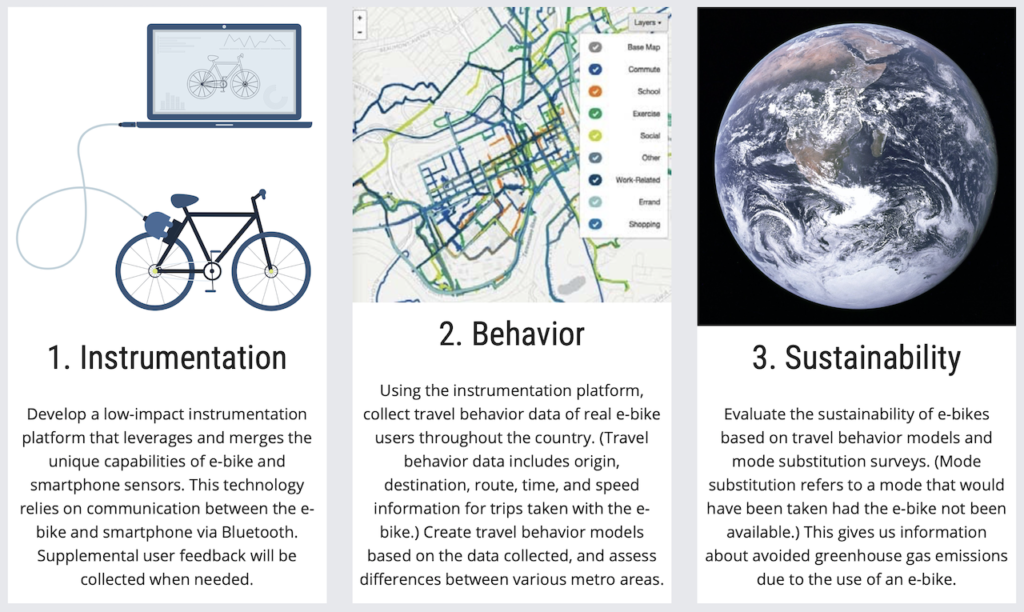 More details of this eBike study here.
Truckee Dirt Fondo eGravel Bike Race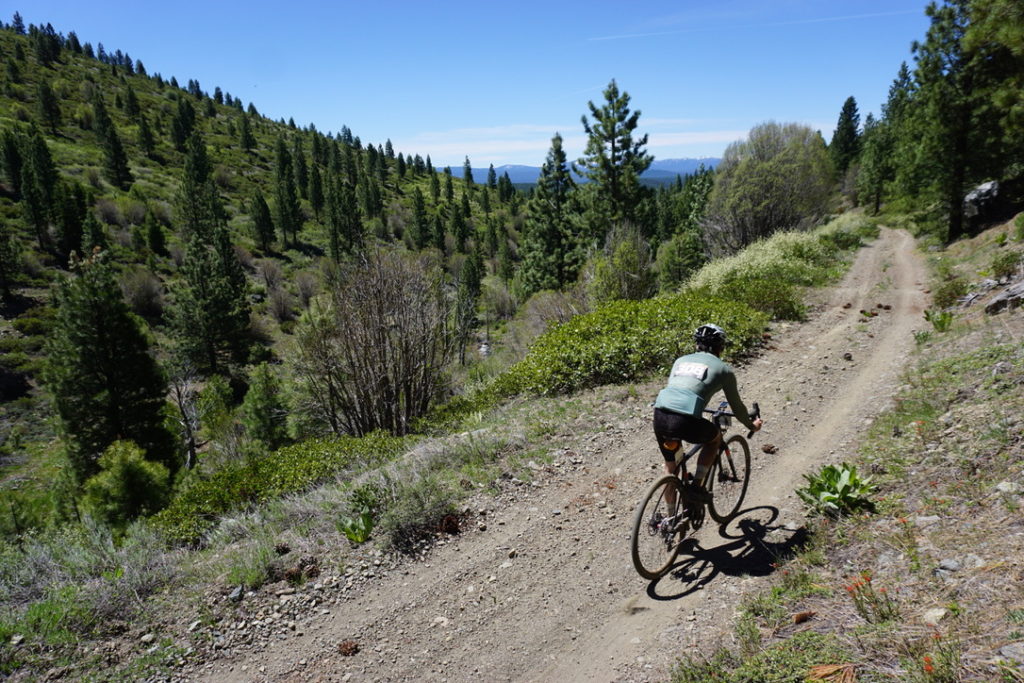 California's Visit Truckee announced it will collaborate with event organisation company Bike Monkey to produce the 3rd edition of the Truckee Dirt Fondo, a competitive off-road cycling race and festival on June 13, 2020.
Event organisers say 'Truckee is the ideal base camp for this event thanks to its convenient access to hundreds of miles of single track and dirt roads.'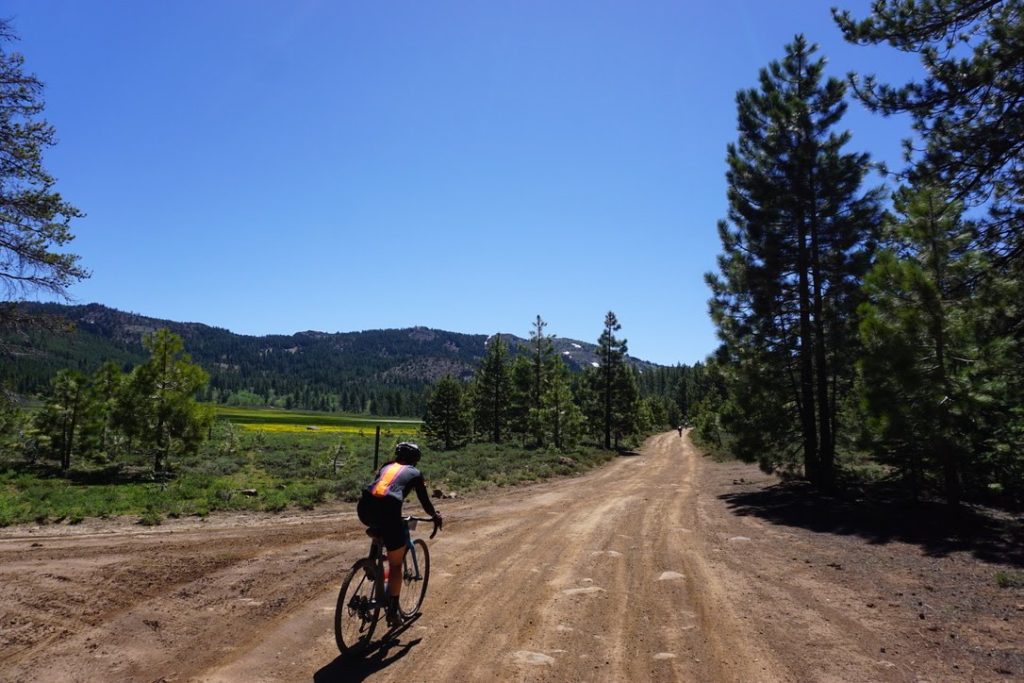 The race will consist of three routes, taking participants as high as 8,006 feet above sea level over Sardine Peak through the Tahoe National Forest.
The courses are perfectly designed to maximize the potential of a gravel bike. The "Medium" route will consist of 58.15 miles with 4,117 feet of elevation gain. The "Long" route will take riders on a 65.12 mile adventure with 5,148 feet of elevation gain.
New for 2020 is the e-bike category. Truckee Dirt Fondo say 'Our new experimental e-bike racing format includes optional battery drop-points and strategic battery-pit time penalty system to infuse strategic elements into the experience.'

E-Tech
Bosch Premiere's New Smart Glasses
Avid e-bikers will no doubt be familiar with their market leading mid-motors. However the German-based multinational also manufactures a huge range of other electrical tech.
One new product from them isn't directly linked to e-bikes but has the potential to display all you e-bike data in front of your very eyes – literally.
Pocket-lint reports that 'Bosch Sensortec has unveiled a new wearable technology called Smartglasses Light Drive that will enable the kind of smart glasses you might actually want to wear.'
The promo video gives you the idea and interestingly Bosch have chosen to use an e-bike as the first example of how the glasses might one day be used in the real world.
The article gives more tech detail: 'Keeping it simple, Bosch embeds a holographic element into the lens of the glasses, which then beams an image directly on to the wearer's retina. Because of this, it works even in bright daylight and is always sharp and in focus (according to Bosch).'
Tech nerds should note though, that they aren't available yet as 'Bosch will show off this tech during CES 2020 in January, but it won't be available in a consumer product until 2021.'
Infrastructure and Routes
Speed Pedelec Routes in the Netherlands
Speed pedelecs (class 3 e-bikes in the US) have a top assisted speed of 28mph and in many countries they come with more legal obligations than lower power, lower speed e-bikes and often some restrictions on where they are allowed (often not on bike paths, with only a minority of countries like Switzerland and Denmark allowing them to mix on bike paths with lower speed models).
Despite classing them as mopeds from January 2017, the Netherlands is taking a different approach to more liberal countries, looking to promote 'fast bike routes' between major urban centres where speed pedelecs would be allowed – away from the danger, noise and inconvenience of traffic-clogged roads.
This Dutch language article tells us 'In addition to the fact that the Netherlands already has quite a few fast bike routes (27), work will be done in the coming years on 74 new fast bike routes with a total length of almost 850 kilometers. Investments are made in removing obstacles, asphalting, good signage and lighting and sometimes also bicycle bridges and tunnels.' The idea is to relieve car congestion between those major urban centres that people feel a just a bit too far apart for a regular e-bike commute.
EBR will watch developments with interest…
New Gravel Bike Routes Planned for Scotland
E-gravel biking is an increasingly popular form of e-biking. Those living in or visiting central Scotland and keen on e-gravel biking may be interested to read 'Starting in November 2019 and running until September 2020, the Perthshire Gravel Trails Project will deliver a network of gravel routes passing through the Highland Perthshire towns of Dunkeld, Pitlochry, Blair Atholl and Aberfeldy. The trails will be suitable for riders of different abilities and will be complemented and connected by a long-distance bikepacking route.' More detail here.
E-bike Biz
E-bike Sales for Next Three Years to Outstrip Electric Car Sales For the Next Decade
This headline is according to a study by Deloitte. It has been picked up by Cycling Industry News who report that 'Fresh research by Deloitte pins sales of electric bikes at six-fold the projection of electric car sales over the next decade, but within the next three years.'
The article states Deloitte believe global e-bike sales will reach around 130 million sales over the next three years, with electric cars currently pegged at around 2 million.
Recall for Trek Super Commuter and 8S E-bikes in North America
CIN also details the recall of Trek Super Commuter and S8 e-bikes produced for the model years 2017-2019.
The article states 'Sold in the United States through independent bicycle stores nationwide and online at trekbikes.com, the Chinese-made models retailed from June of 2017 to June of 2019 for a cost of around $5,200. It is believed that about 2,840 of the bikes are in circulation in North America. Trek's European iterations of the bikes, assembled at the firm's Hartmannsdorf facility, are unaffected by the recall.'
Apparently the recall relates to two reports of the front fender fastener not having the correct `crush` washers or Loctite as a security measure.
E-bike Legal
Theory Test for Singapore E-bike Riders
The UK's Ebiketips has this interesting piece on the need to pass a 'theory' test if you want to e-bike in Singapore.
According to Ebiketips the measure was introduced 'to 'improve the safety of pedestrians and active mobility device users', and it will also include pedestrians in a new code of conduct that will encourage them to keep left on footpaths'!
Stay tuned for more e-bike news and reviews and thanks for reading!
-Rich
P.S. Don't forget to join the Electric Bike Report communityfor updates from the electric bike world, plus ebike riding and maintenance tips!
Reader Interactions