eBike News: Blix Dual Battery eCargo, Modular eBike, Fantic Racing Incentives, Tern eBiking + Boat, & More! [VIDEOS]
In this week's eBike news roundup:
More Blix Packa eCargo Details
Compact & Light Elbi eBike
Ahooga Modular eBike
Race for Fantic & Win $
Travel by Tern eFolder & Boat
Paris eBike Rental Program
eKickscooters in the UK
Juiced Bikes & Velomini eKickscooters
And More!
New eBikes & eBike Systems
Blix Packa Dual Battery eCargo
Blix is rolling out the details on their new Packa compact electric cargo bike that will launch soon on Indiegogo. Here are some of the highlights we know so far:
Dual batteries with a total capacity of 1190 watt hours!
750 watt rear hub motor
Low step-thru frame
Compact design similar to traditional bike wheelbase
24″ wheels
Pedal assist & throttle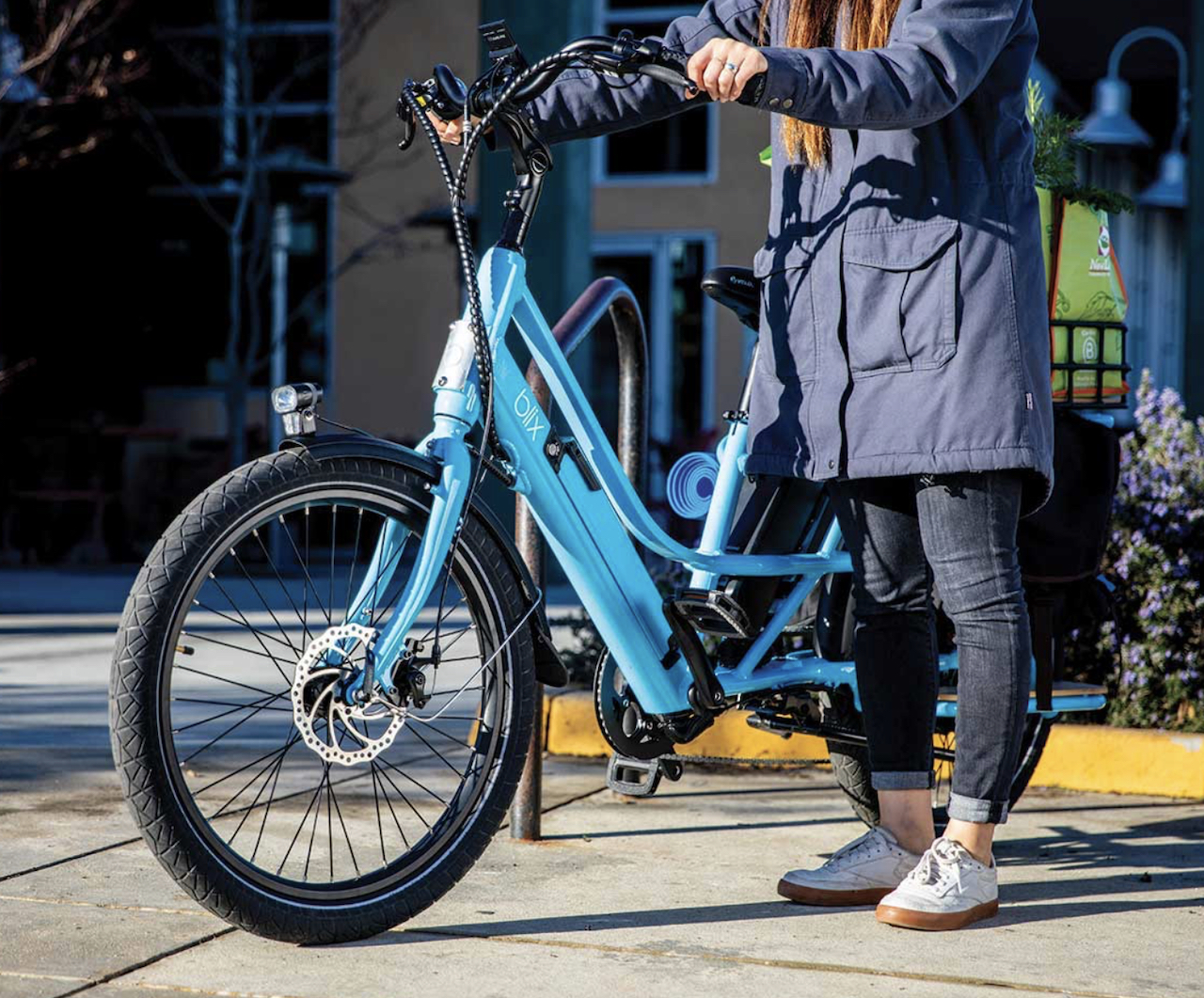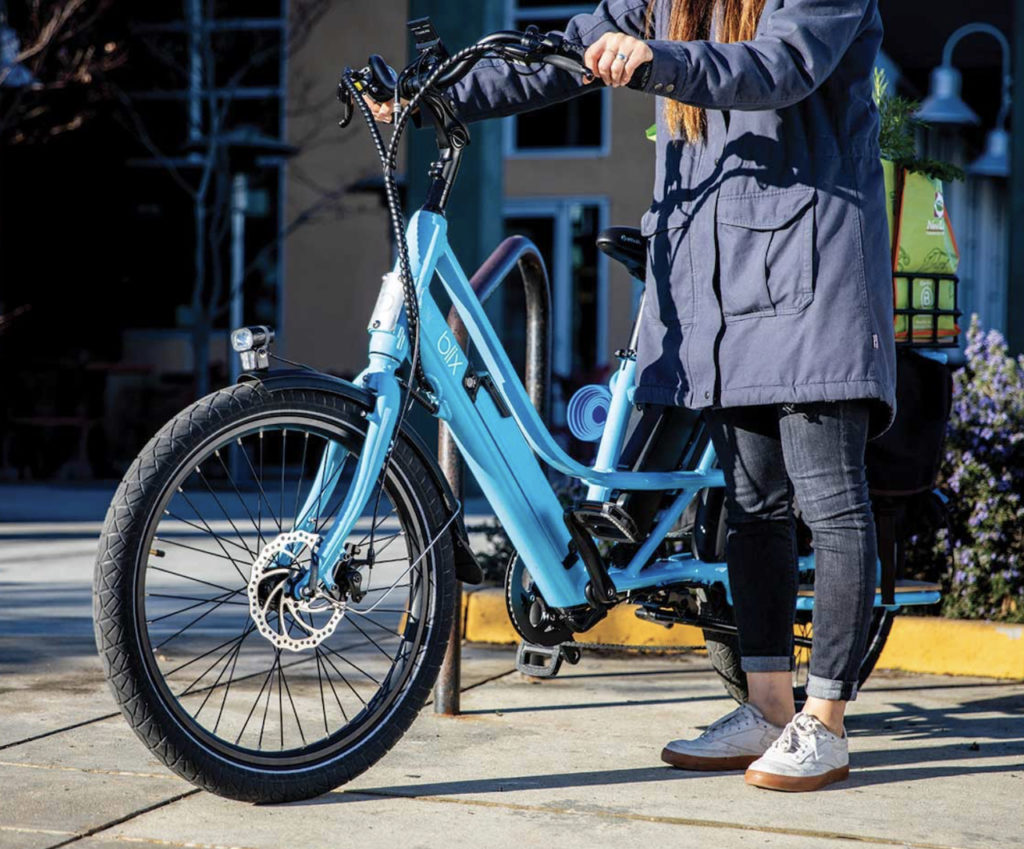 Learn more about the Packa here and the Indiegogo campaign will launch sometime in March.
Elbi About to Crowdfund
'Designed for convenient city living for all your urban needs' is how Elbi describe their new e-bike that will soon launch on IndieGoGo.


It is also billed as being lightweight, low-maintenance and with a large carrying capacity.
It does look a practical design, with a Gates Carbon Drive belt and the option of three speed and eight speed hub gears, built in front rack plus optional rear rack and centre kickstand.
The front hub motor design also features a battery neatly integrated into the front rack. There will be US and Euro spec versions.
Although prices haven't yet appeared we will keep you up to date when the full crowdfund launch arrives.
Ahooga Modular eBikes Assembled in Belgium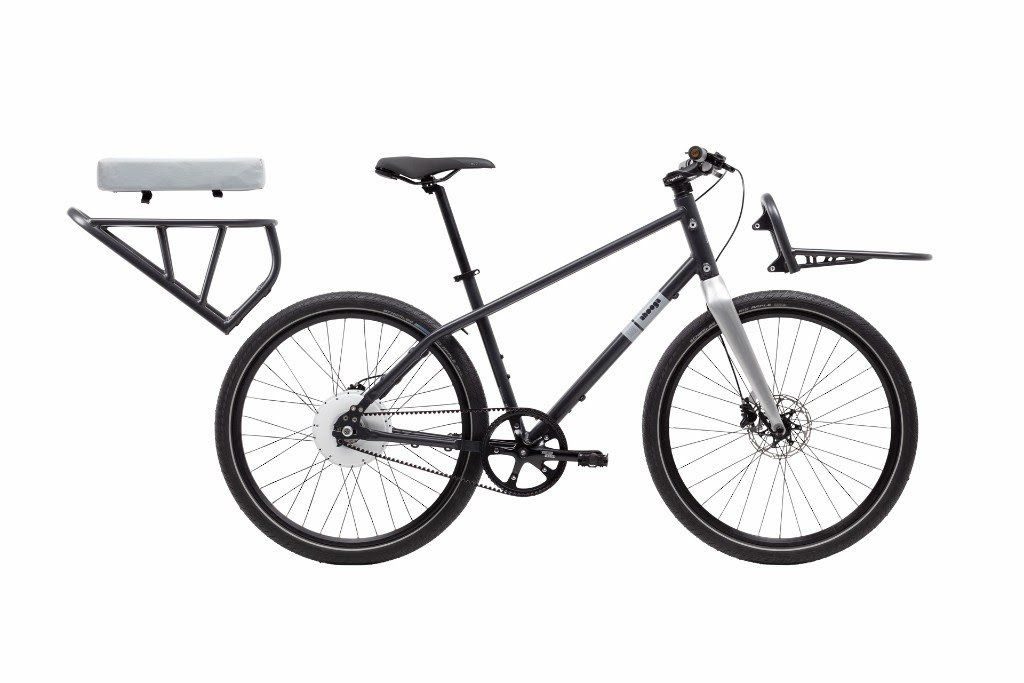 Ahooga's Modular Bike was first launched in September 2018 and is described as a 'lightweight, adaptive, compact cargo bike' boasting 'a high load capacity, including space for a 6+ year old kid, a large choice in terms of motors and transmissions, compatibility with small storage space constraints and, for the electrically assisted version, self-charging capacity (optional).'
Ahooga have announced that the first production run is coming to an end and that next production run consisting of 'hundreds of units' will be 100% assembled in Belgium.
Hero Introduces Budget E-bikes to Fill the Tariff Gap
'Indian-owned Hero Cycles is launching its first ever range of British designed, Indian-manufactured e-bikes for Europe this month' says this Cycling Industry News report.
The new brand will be called Insync in Europe and Hero and Lectro in India and the rest of the world and will be available around the end of March at prices between £1000 and £1400.
The Insync range will include two city e-bikes called Townmaster (male and female models respectively), a unisex low-step bike called Avanti, a folding bike called Easystep plus a leisure mountain bike called Peak.
Most interestingly of all, the CIN article describes how an insulated shell means the battery can be left in place, even in extremely cold weather as well as making it difficult to remove, helping to prevent theft.
The range will be sold via dealers and online in the UK and online across the EU through the Insync website.
Hero Cycles claims to be the world's biggest bike maker by volume and after acquiring Manchester bike company Avocet in 2015 launched the new £2m Hero Global Design centre in that city.
The office runs the sales and marketing operation for the e-bikes worldwide along with e-commerce partner the Hut Group.
Schindelhauer: Belt Driven Since Day One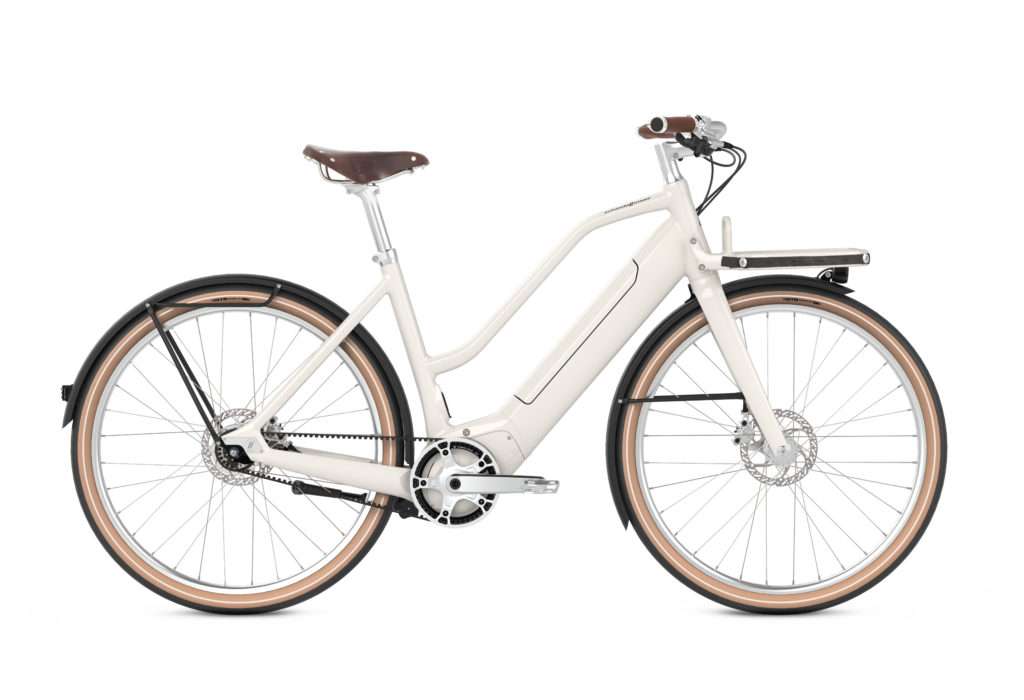 Schindlhauer is celebrating its 10 year anniversary and they have launched their line up of stylish electric bikes. The Gates Carbon Drive belt is a big part of their bikes features and below is a promotional video about why they use belts on their bikes.
Get Inspired
Fantic's eMTB Racer Rewards Program
Fantic makes a range of e-bikes and have recently launched their eMTB Racer Rewards program.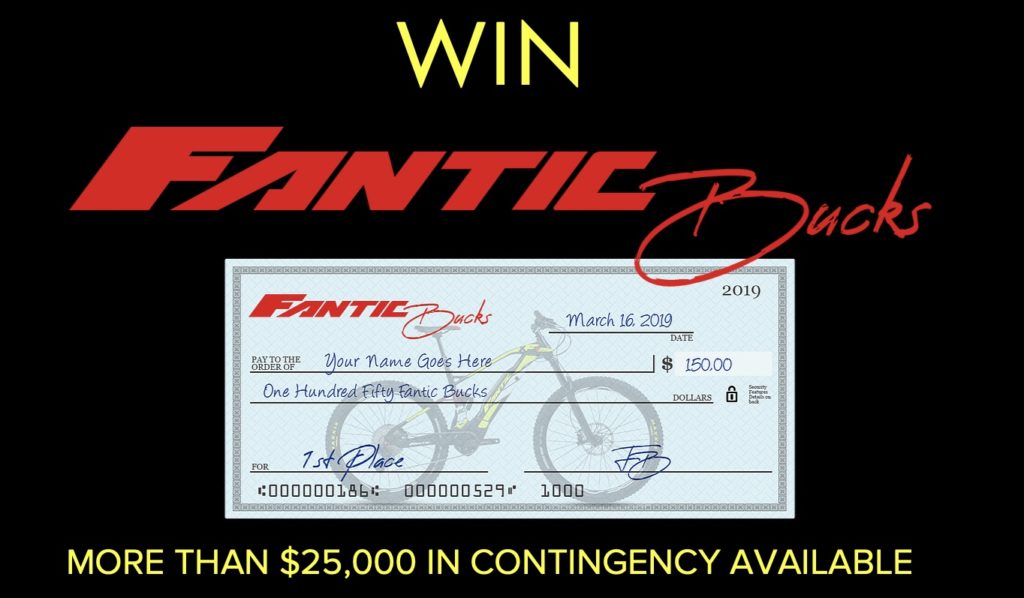 Under the program, men and women can earn equal payouts from Fantic in the form of 'Fantic bucks' on top of race winnings in four electric mountain bike races and race series across the United States and Canada, including the UCI World Championships.
Fantic has committed over $25,000 for the inaugural year.
The Squadra Fantic program includes a free jersey and allows people racing Fantic bikes at designated events to earn rewards for finishing in the top three podium spots in designated professional, amateur, masters, and youth classes. Notably, the payouts for men and women are equal.
To be eligible for the program, racers must own and race an eligible Fantic bicycle, register for the program at https://www.fanticracing.com, and adhere to all program rules.
Program winnings, called Fantic Bucks, are redeemable at any Fantic dealer in North America.
The first opportunity to earn rewards is March 16, 2019 at the opening event of the Grand National Cross Country EMTB Series in Washington, Ga.
In addition to all eight rounds of the GNCC EMTB Series, the Fantic Racer Rewards Program includes four of the California Enduro Series races, all amateur and professional Sea Otter Classic EMTB races, and the UCI World Championship EMTB race.
Travel by Tern eFolder & Small Ship
We've featured plenty of Tern's e-bikes on EBR and they have just announced the successful first season of a new e-bike experience along with O.A.T. Small Ship Adventures.
With a fleet of 100 Tern Vektron ebikes spread across 13 ships, over 2200 Grand Circle Cruise Line and O.A.T. customers have already enjoyed an ebike tour while on holiday.
Part of the Grand Circle Corporation, O.A.T. specializes in small group adventures on and off the beaten path.
O.A.T say that their 'itineraries always include the services of a local O.A.T. Trip Leader fostering cultural connections and discoveries, travelers are also encouraged to go exploring independently.'
Indeed, Tern Vektron e-bikes are available on select cruise lines across Europe. For more details see oattravel.com or gct.com.
To learn more about Tern's #BikesForBusiness program, visit ternbicycles.com/bikesforbusiness.
Bike-friendly USA Locations
Ever wanted to know where the most bike-friendly towns and cities in the US are? Check out this E-lux article to see their selection. Read about Fort Collins, Portland, Wausau, Minneapolis and Tuscon.
Paris eBike Rental Program
Paris is focused on getting more people to commute by bike. There is a program that will invest 100 million euros to provide new cycle lanes, other bike infrastructure, and a subsidized eBike rental program. Here is more from the Reuters report.
New Bike Accessories
New Akaso Action Cam
EBR recently featured and article on the merits of action cams so it is timely that AKASO have introduced their new EK7000 Pro 4K waterproof action cam.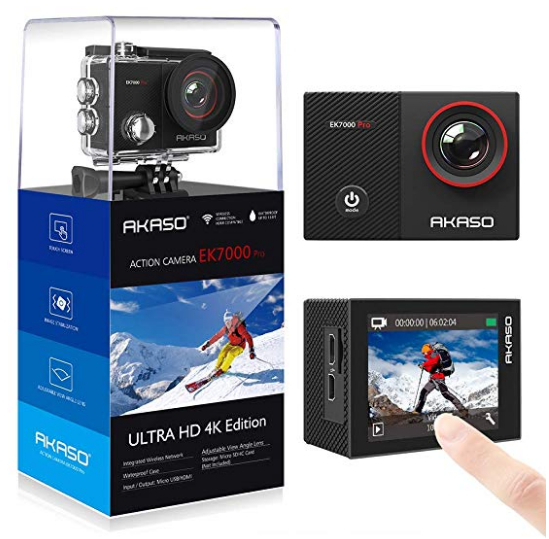 It features electronic image stabilisation, adjustable view angle and wireless remote control. There looks to be tons of features at a reasonable price – it retails at £76.99/$74.99 from Amazon.com and Amazon UK.
New Bike Tech
Possibility of New Superlight Aluminium Frames
Bike Europe reports that 'A team of the University of California (UCLA) has developed a new welding technology for high quality aluminum. It takes alloy frames to the next level as it offers the possibility to weld AA7075 alloy. This brings superlight and superstrong frames able to compete with the ones made of carbon.'
The article also suggests the technology just might usher in a new generation of lightweight e-MTBs.
E-bike Biz
Accell (excl USA) Reports Increased Turnover
Bike Europe again, reporting that Accell Group NV, owner of a huge range of -e-bike brands, saw net turnover grow by 2.4% in 2018, with strong sales in Germany, Austria, Switzerland and France but a weak performance in North America and the Netherlands.
eMicromobility
Will the UK Legalise E-kickscooters?
The UK's Guardian reports 'Ministers are considering overturning a decades-long ban on electric scooters, Segways and hoverboards as part of a wide-ranging review of the future of urban transport.'
Jesse Norman, the transport minister, said he would "look quite closely" at finding a way of allowing e-scooters and similar vehicles on the road – potentially through a permit or licensing system – something that has been illegal for at least 30 years.'
The report continues 'In the past 18 months, e-scooters have become a common sight in many cities in the US and Europe, but in Britain people have been prosecuted for riding them on public roads and footpaths. "E-scooters, e-bikes, e-mopeds, e-skateboards – we're seeing these all over the streets already and we're thinking about those modes of transport," Norman said.'
As the article details, it's impossible to ride e-scooters and similar e-microbobility vehicles in the vast majority of public places in the UK and penalties have occasionally ensued for those attempting to do so.
'As the law stands, riding an e-scooter on the pavement is an offence against the Highway Act of 1835, while riding one on the road is an offence against the Road Traffic Act 1988 unless you have a driving licence, insurance, helmet, road tax and a registration plate – something the DVLA refuses to provide for "unroadworthy" vehicles.'
Hopefully the government review will come up with positive recommendations that get put into practice, as e-micromobility vehicles go hand in hand with e-bikes and would no doubt bring more pressure for better bike lanes and e-micromobility infrastructure in general.
Juiced Bikes & Velomini eKickscooters
We are starting to see a trend of electric bike companies getting into the eKickscooter scene as well.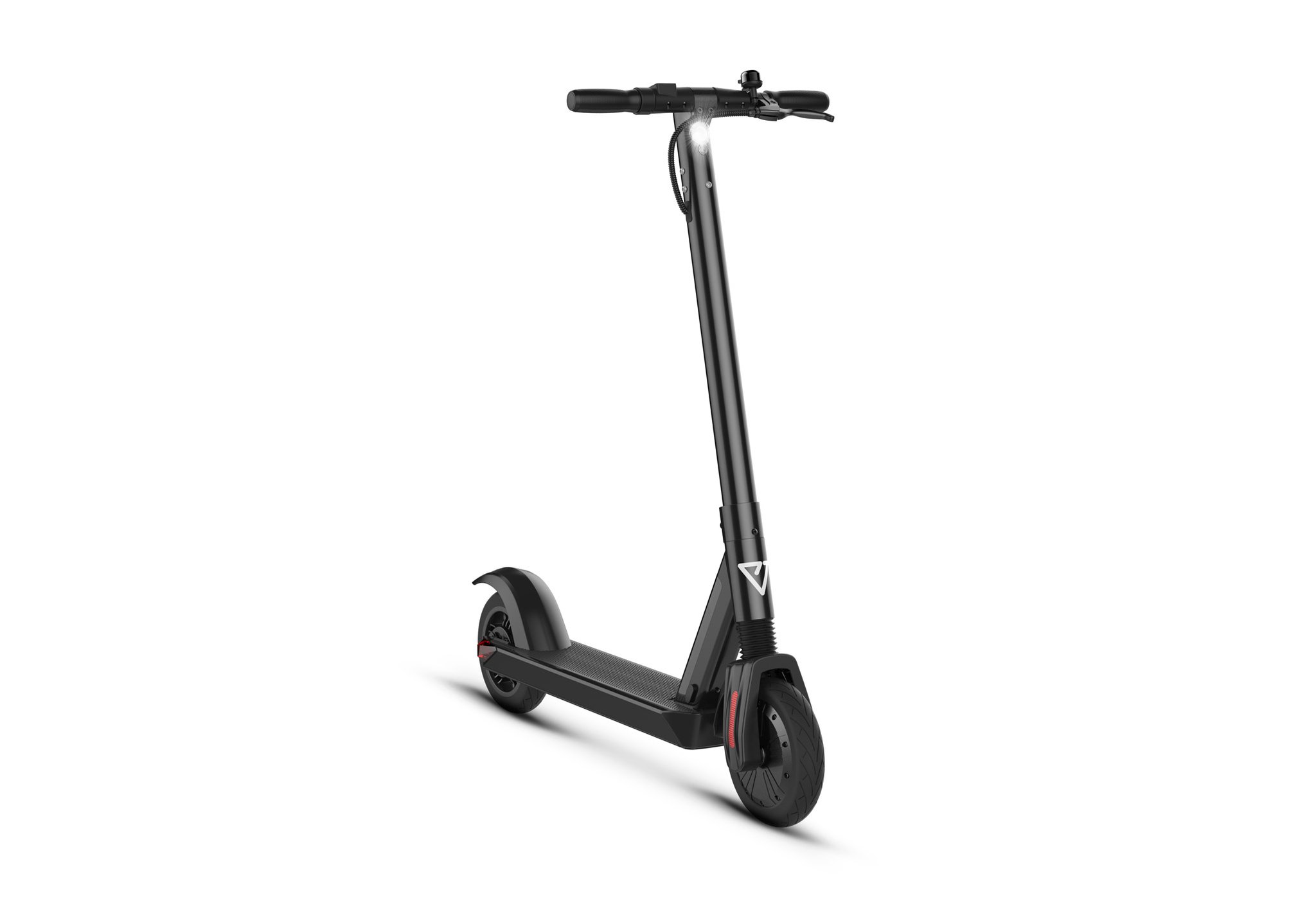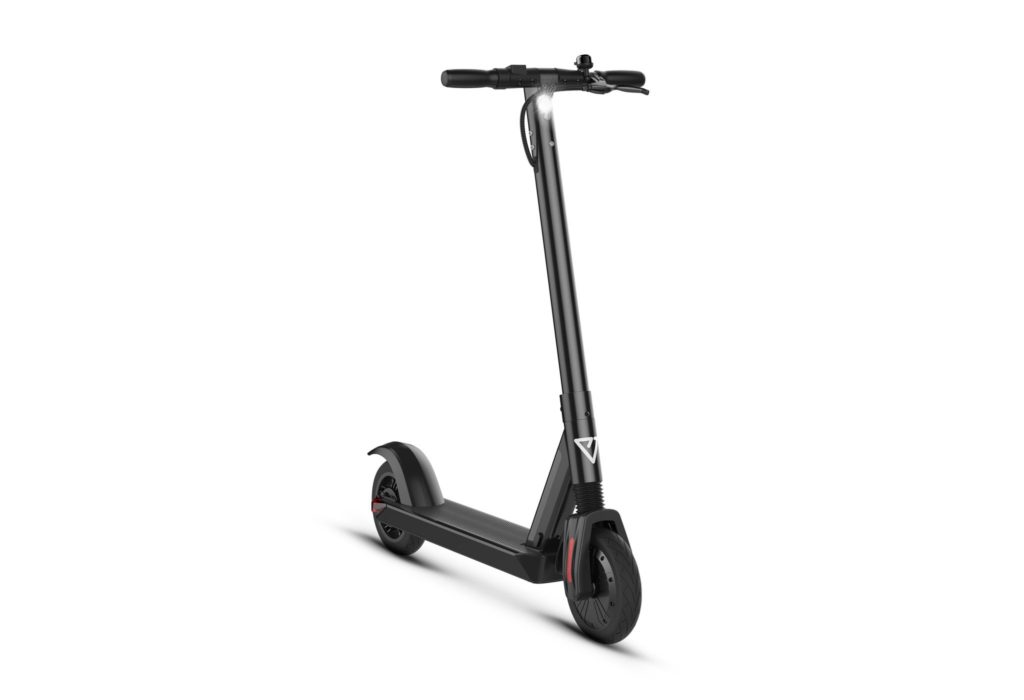 Juiced Bikes just launched their Electisan F350 – Electric Commuter Scooter that features a speed of 18 mph and stated range of 20 miles with a 36V 12.8ah lithium battery with a max power of 750 watts. It is priced at $999.
Velomini has also launched their Scoot model that has a top speed of 15mph and stated range of 20 miles with a 36V 7ah lithium battery and 250 watt motor. Priced at $599.
Stay tuned for more e-bike news and reviews and thanks for reading!
-Richard
P.S. Don't forget to join the Electric Bike Report community for updates from the electric bike world, plus ebike riding and maintenance tips!
Reader Interactions