eBike News: Avalanche of New e-Bike Launches, CycleSight Safety, Huge UK eScooter Micromobility Project and Lots More [VIDEOS]
In this week's electric bike news:
Huge range of new e-bike systems and e-bikes from BiMotal, Moustache, Ridgeback, Movea, Yoonit and Gogoro
Novel Cycling Accessories from CycleSight and BikerTop
People for Bikes Say Vote for Bikes
E-scooter Share Project in UK's West Midlands 'Western Europe's Largest'
New eBikes & eBike Systems
Removable BiMotal Elevate Launched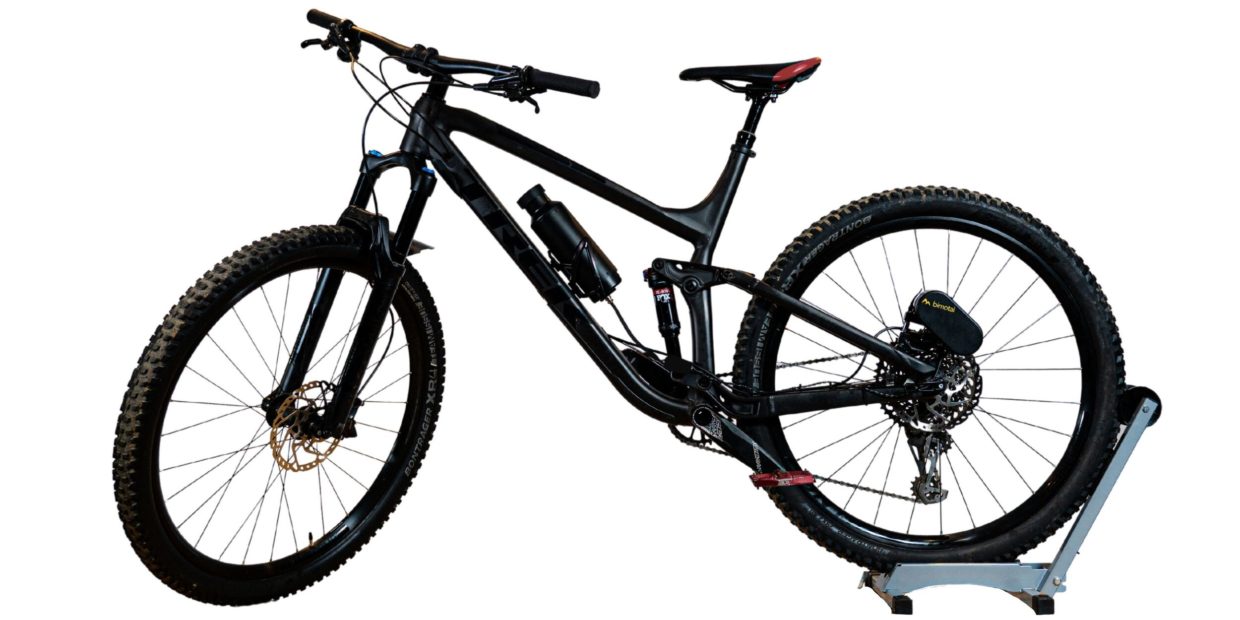 The BiMotal Elevate retrofit system has just been announced. It features a unique motor that mounts around disk brake mounting points and has a claimed weight of 2lbs / sub 1kg with a 750W rating assisting 'up to 28mph'!
It claims to remove in 20 seconds with only 200g of extra weight remaining on the bike.

The battery comes in the shape of a water bottle with a stated 250Wh capacity and weight of 1.5kg.
Pre-orders can be placed here and a bike compatibility checker found here but it appears to be compatible only with rear disc brake mounts found outside the bike frame's rear triangle.
Moustache's New Range
French company Moustache announced their new 2021 'Saison 10' range with a couple of headline announcements.
The first was the new Lundi range; 'The Lundi is the very first Moustache bike that we designed. We wanted to make it pretty, comfortable, practical, different and above all easy to use. This new version for season 10 takes all the fundamentals and further improves on them' say Moustache.  Improvements include larger volume tires and the ability to fit a front rack.
There are three versions priced 2799-3699 euros with the the top end 27.5 model featuring Enviolo stepless gearing. 
The new Samedi 27 Weekend FS Dual is a comfortable looking e-mtb that and is unusual in being aimed at those who want to go fully loaded and equipped off-road, with the option of a rear rack, lights and mudguards. It comes with a dual battery system giving a mammoth 1125Wh battery capacity for those who want to ride all weekend without having to recharge.
Ridgeback Expand eBike Range Adding New eCargobikes
UK's Ridgeback has revealed its new e-bikes for 2021 season. The new 'flagship' model, the Advance, features a frame-integrated battery integrated and the light, smooth and powerful Shimano Steps E6100 mid-motor.
Perhaps even more notable was the fact that the 18 e-bike range now includes no less than 3 e-cargobikes. They are the Butcher (£2,699.99) the MK5 (£3,599.99) and the Cargo-e (£3,799.99). The Butcher and the Cargo-e run off the new e-Bike Promovec system.
Movea's Low Maintenance Compact City eBike
Danish e-bike manufacturer says 'The first production models of Movea e-bikes have rolled off the factory floor and into shops.'  The Movea looks to be a smart, compact, low maintenance, and light single-speed city e-bike that uses a belt drive and the Zehus 'all in one' rear hub motor. It also features a wireless handlebar control.
There are three designs, including 20″ and 24″ wheel variants priced between all priced at 3498 euros.
More detail here. 
Yoonit's Innovative eCargobike Slated for 2021
Much of the fanfare surrounding the recent launch of Shimano's EP8 mid-drive concentrated on how it would be picked up by e-mtbs because of of its high performance characteristics. However, German-based Yoonit have announced their take on the compact cargobike (with e-cargobike variants) to launch in 2021 and it will use the EP8. It will come in Smart, Family and Job models. A Kickstarter campaign is due in October and EBR will have more coverage for you then.
Gogoro Hub System Pedals Into Europe
Bike Europe reports that Taiwanese firm Gogoro 'is bringing its Eeyo 1 e-bike offering to Europe. With distribution agreements in several European countries, the Eeyo 1 will be available in France beginning October 2.'
It sounds like a super lightweight and sophisticated system as the Bike Europe article describes it thus:
'Weighing only 11.9kg and with a minimalist carbon frame, the Eeyo 1s is an e-bike that can be easily carried upstairs, into apartments, offices, subways, etc and makes city transport by e-bike more accessible.'
It is powered by an Eeyo Smartwheel hub system that combines a 250W motor and a small 123 Wh battery inside the rear hub.
Prices are from 4599 euros with availability from October. France and the Czech Republic appear to have distributors lined up and it sounds like other countries are likely to follow suit.
New Cycling Accessories
Cyclesight Now Launched
EBR has featured Cyclesight before; Cyclesight say the product 'gives e-bike users, bicycle commuters and recreational riders a real-time rear view of traffic from a handlebar display. Cyclesight is the only bicycle safety product on the market that records live traffic so in the event of an accident, the cyclist has video documentation of the incident.'
It's available at a pre-order discount for US$269 
BikerTop Launches on IndieGoGo
If the name doesn't give away what BikerTop is about it's clearly demonstrated in the following video. It's now on IndieGoGo from 167 euros.
BikerTop says the bag is easily removed with just the turn of the key and can be easily carried by the handle.  It weighs about 3 kg. When the BikerTop is unfolded, the bag can store items up to 4 kg.
Get Inspired
Vote for Bikes
2020 is election year of course, but PeopleFor Bikes are asking cyclists and e-bikers to make their voices heard in a different way and Vote for Bikes
PFB says 'In 2019, PeopleForBikes helped secure $2.6 billion for parks, open space and trails, of which $1.5 billion was dedicated to bike projects.
2020 will be no different. States and municipalities across the country are advancing ballot measures that, if passed, would make investments in expanded bicycle infrastructure and improved quality and accessibility of places to ride. If you love bikes, use our resources and make a plan to vote!'
They asking you to check out their list of pro-bike measures and share it with others and to support your local advocacy group
eMicromobility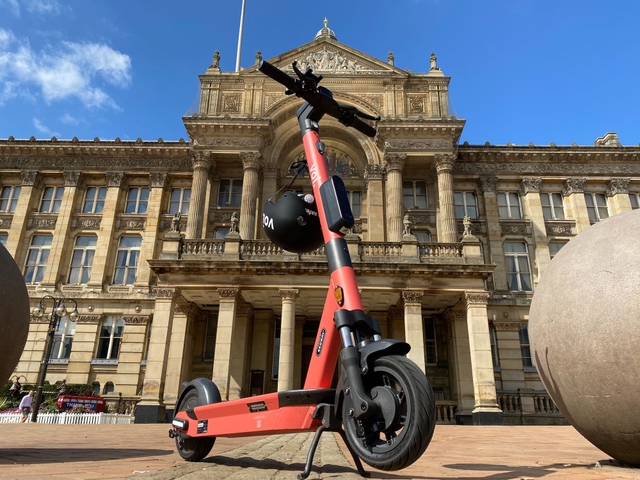 Earlier this month it was announced Swedish company Voi had been appointed as sole operator of e-scooters in the UK's West Midlands area. The trial has launched to the public in Birmingham and Coventry with plans to roll-out across the region, including the Sandwell (West Bromwich), Solihull, Walsall, Wolverhampton and Warwickshire areas. Voi launched Europe's first dockless e-scooter service in 2018 and now operates in 45 cities across 11 countries.
The trial requires a maximum speed of 15.5 mph on roads. In pedestrianized areas a lower speed limit of 5mph will be applicable. E-scooters are allowed on any 30 mph or less road, however, the council have advised users to use designated cycle routes wherever possible.
eBiketips reports that the trial in Coventry has been temporarily suspended after five days over concerns about riding on pavements. They also report that the project is the largest of its kind in western Europe. The article quotes Tom McPhail of e-scooter and e-bike retailer Pure Electric: "Data from elsewhere in the world has already shown electric scooters are no more dangerous than cycling. Car drivers sometimes don't stick to speed limits and cyclists occasionally ride on pavements. None of these activities are a good thing and happily most people do respect the rules most of the time. We've already got a pretty good idea about what the electric scooter rules should look like and these trials will help refine that understanding."
Stay tuned for more e-bike news and reviews and thanks for reading!
-Rich
Reader Interactions