eBike News: All-In-One Mid-Drive, Solar Sunbike Trip, Charlevois Tour, eCargo Training, AI Planning, & More! [VIDEOS]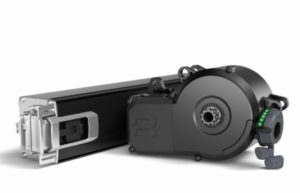 In this week's news roundup:
All-In-One Mid-Drive & Gearbox
The Incredible Solar-Powered Sunbike Trip
Canada's Charlevois eBike Tour
Velove eCargobike Training
Cadence X Power Generator Update
AI Cycle Lane Planning in London
Driverless Tech from GM's Cruise
And Much More!
Headline News
Is Revonte the next Revolution in E-bike Mid-drives?
Finnish e-bike system Revonte combines a mid-drive motor system with stepless automatic gear tansmission in one single mid-drive unit.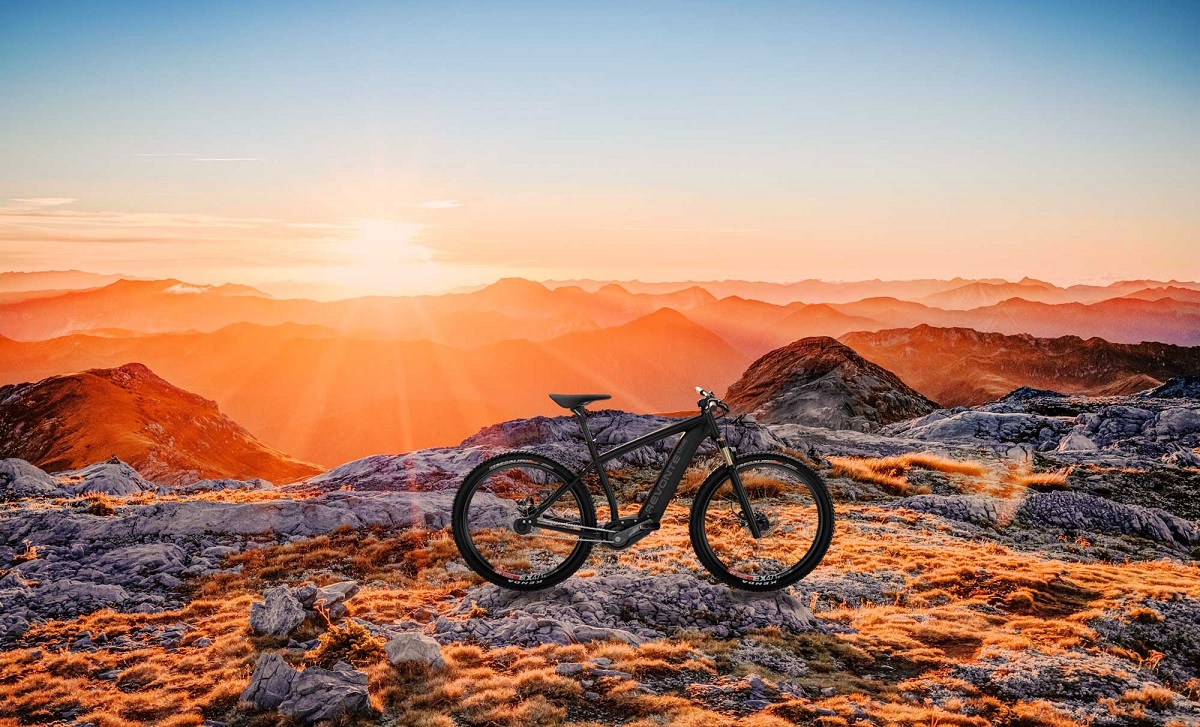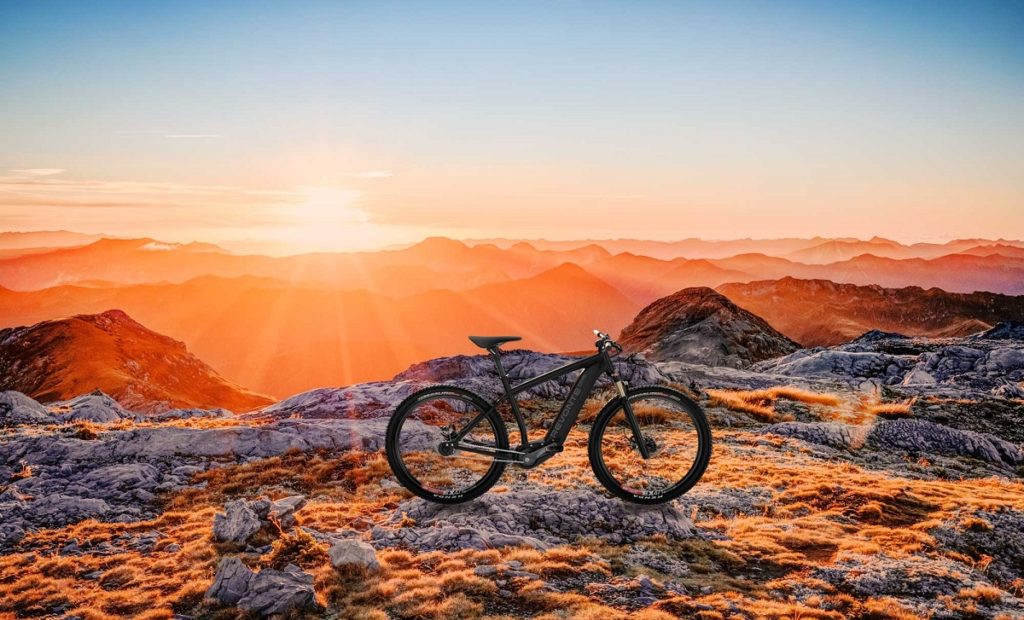 Whilst EBR have reported on Revonte before, this was a brief report that suggested the technology was in the early stages of development. Now Bike Europe has revealed that Revonte have their first e-bike manufacturer customers, namely Tunturi, RS and Lavelle.
Revonte say their system has two big advantages over conventional e-bike system designs.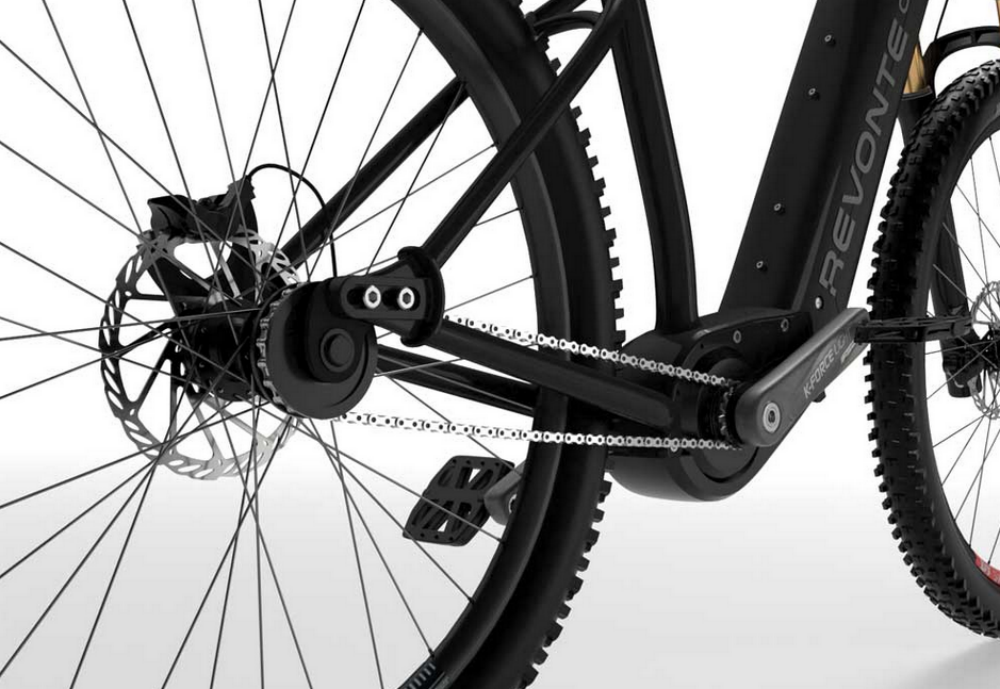 With the gears combined with the mid-drive unit itself, the complexity and cabling of putting gears at the rear wheel hub area where they are usually found is removed.
This makes for a cleaner, simpler design. Mid-drive motors in particular put strain on rear wheel gears which are responsible for transferring power through themselves to the rear wheel, making them potentially more prone to wear and breakage than on a non-electric bike where the forces are naturally much less.
The Revonte system uses a second motor (in addition to the motor that powers the bike) to automatically and steplessly change gear from within the mid-drive unit.
Revonte also say the system is fully customisable by e-bike manufacturers so that it could potentially be used for a whole host of different e-bike designs simply by altering the software characteristics of the system.
As well as performance characteristics the software can also captures all manner of rider data.
Certainly Revonte are making big claims for the software, stating 'Through our mobile application, users can switch between profiles and modify them. For example using the same e-bike for commuting and riding off-road requires different settings, that can be easily applied using profiles' adding 'Users can tune the bike to match their natural pedaling cadence, switch between full and semi-automatic modes, adjust the gears and change the functionality of controller buttons and triggers.
The available customization options are decided by the bike manufacturer.
The company states 'Revonte ONE controller provides access to the features of the drive system via ergonomic and robust design. As it replaces the traditional gear shifter on the handlebar, it naturally finds its place on the right side,' adding 'Two triggers with tactile feedback allow lightning fast gear switching in semi-auto mode, or changing cadence in the fully automatic mode. The buttons switch between assist levels and transmission modes. There is a simple display of five RGB LEDs, giving the rider relevant information at a glance. The animated LEDs display battery level, assist mode and dynamically show changing values for gears and cadence.'
Here's more explanation about the system from Revonte's CEO:
Of course, the proof of the pudding is in the eating, or the riding in this case.
Only time will tell if Revonte takes off as the revolutionary system that it appears to be and whether it will be up to the challenges of real world e-biking.
If it meets the challenge it certainly looks to have the potential to be the next leap forward in e-bike drive technology.
Canada's Charlevoix by E-bike
This article makes an e-bike trip through Quebec's Charlevoix region sound like paradise:
'Created when a meteorite crashed into this region and formed a crater, 54-kilometres in diameter, Charlevoix is home to one of Canada's unique microclimates. Dramatic and beautiful, designated a UNESCO World Biosphere Reserve, the region is slashed through with rushing rivers and deep fjords and with that big, rolling river, almost always in view.'
Charlevoix Éco-Mobilité looks to be doing a great job of encouraging visitors to get out and about their lovely looking region by e-bike whilst sampling the food and drink delights of the area.
DIY Solar-powered E-bike has Unlimited Sun Powered Range
The UK's ebiketips has reported that Benoit Vanden Haute's 'homemade 'Sun Bike' runs off solar power, with a range of 40-60km on rainy days and unlimited juice when the sun is shining'.
Benoit makes his achievement sound simple: ' "I bought a bike, made it an ebike, added a trailer with solar panels to charge the bike and filled the trailer with a kayak and freediving gear".
This set up let's Benoit take everything but the kitchen sink with him on his travels – 100kg of loaded trailer, 50kg of e-bike and 70kg of rider.
You can keep abreast of Benoit's adventures here.
E-cargobike Updates
Velove's Velovers
EBR has featured Swedish e-cargobike firm Velove several times in the past.
They recently announced that, as well as designing and manufacturing the distinctive e-cargo recumbents and devising their unique 'roll-on, roll-off cargo box system, they will be training and certifying e-cargobike couriers.
It's all part of their drive to produce a vehicle that is ' more productive, energy efficient and city friendly than any type of van for small parcel delivery in urban areas.
DHL are one of Velove's highest profile customers and it seems to get good feedback from the riders themselves.
"I love this bike. You have a good view, the suspension works great, especially on cobblestones. Because it is only 86 cm wide, it fits perfect on a bikelane. So I really recommend it for driving in the city.", says Mark de Klerk, courier for DHL Express in Antwerp, Belgium
You can get loads more detail on Velove's Armadillo e-cargobikes in this excellent Velo-Ads video:
Bike Infrastructure
Artificial Intelligence to Help Fuel London's Cycling Boom?
This is the question being asked in this BikeBiz article. Apparently Transport for London, responsible for London's much improved and increasingly popular bike lane network, has worked with London tech firm Vivacity Labs, on a UK-first trial of artificial intelligence technology, which could make it much easier to plan and operate new cycle routes in the capital.
The idea is to get more and better data about where cycle lane improvements are needed – since 2018, TfL has trialled using Vivacity Labs sensors at two busy locations along Millbank.
The sensors use artificial intelligence to detect road users and decide which mode of transport they are using. The competitive trial, which is the first time the technology has been used within London, showed that the Vivacity sensors are up to 98% accurate.
Traditional manual traffic counts only provide a snapshot of bike use whilst 'the sensors gather data around the clock, which provides a significantly more detailed picture of how London's roads are being used by everyone 24/7.
All video captured by the sensors is processed and discarded within seconds, meaning that no personal data is ever stored.
TfL is in the process of introducing 43 more Vivacity sensors at 20 central London locations to gather data and further test to understand the full range of capabilities the technology has to offer.'
Bike Accessories
CadenceX Update
CadenceX is a dynamo style generator that produces electrical power for bike lights and personal devices you might want to take with you on your bike or e-bike.
Here's a video from last year with the founders giving you a bit more background about the product.
The company behind the product, PedalCell, have been in touch with EBR to give us an update on why initial production has been a little late; 'While working through our near-final designs, our engineering team noticed some aspects of CadenceX that did not meet our initial performance criteria. These aspects included product compatibility on a variety of bicycle fork designs and long-term durability. We decided to notify all of our current customers that we needed time to fix these problems and make our product better.'
Said improvements are:
Much smaller generator clamp housing. This change not only resulted in a more compact product but provided improved compatibility with v-brake and cantilever brakes.
Angle Adjust: Bike forks vary in their geometry and angle relative to the wheel. A slight misalignment on the rim can cause a considerable loss of efficiency for a product such as CadenceX. Our new mount provides 20° (+/-10°) of generator angle freedom for more flexible alignment. The clamp mechanism itself has also been redesigned to accommodate a wider variety of fork designs.
Weather resistance, material choice and extra safety measures for charging at higher speeds have also been included.
The good news is that production is now underway and EBR will keep you up to date with shipping news and we also hope to have a test unit in to put it through its paces soon.
E-bike Biz
Fazua Target Expansion in Australia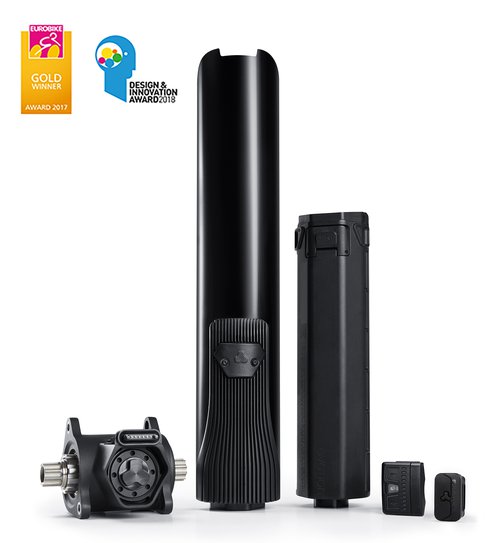 German-based Fazua design and manufacture the eponymous removeable motor drive used by many e-bike manufacturers who want a lightweight mid-drive design. It is particularly popular with e-road bike manufacturers.
Fazua have just announced they have plans to step up their presence in Australia, as 'in its expansion to Down Under, Fazua will be supported by the well-known distributor FE Sports from Brisbane, Australia.'
Schwalbe Inner Tube Recycling for the UK
Cycling Industry News carries this report on tyre manufacturer Schwalbe's scheme for recycling old inner tubes via bike shops. Retailers who sign up to the scheme will be able to return a 15kg carton (up to 80x50x50cm) of used inner tubes from both their workshop and customers.
Once full, the carton is dropped off at any one of 3,000+ DHL drop-off points throughout the UK, where it will be returned free of charge back to Schwalbe to be recycled into new inner tubes.
UK businesses handling Schwalbe are not the first to chip in to the inner tube recycling effort. The scheme has been running successfully in Germany for five years with numerous dealers taking part and also started in the Netherlands last year. The registration process comes in advance of the full scale UK rollout this Spring/Summer.
More AI for E-bikes?
"We expect the bicycle industry to integrate more and more electronics, digital, IT and other advanced technologies to meet the customers' needs for intelligent, diversified and differentiated products," claims Darfon's Andy Su.
"Eventually it will reshape the e-bike future. It fits our vision and mission, based on Darfon's IT and AI capabilities."
Darfon are the Taiwanese-based company behind e-bike brands BESV and Votani and this Bike Europe article shows how they are growing in capability and in their belief that the e-bikes of the future will more and more feature IT and AI tech.
New E-tech
It's always interesting to see what new electric transport tech is out there beyond the world of e-bikes. The Verge reports on the Cruise Origin – the GM subsidiary's first attempt to build an fully autonomous car from the ground up.
As The Verge article makes clear, this is a big step forward for most car drivers out there as the Origin can't be driven at all by a human occupant; 'Inside are two bench seats facing each other, a pair of screens on either end… and nothing else.
The absence of all the stuff you expect to see when climbing into a vehicle is jarring. No steering wheel, no pedals, no gear shift, no cockpit to speak of, no obvious way for a human to take control should anything go wrong.'
Some e-bikers might well be happy to share the road with such a vehicle; they are after all engineered to never crash into other objects or exceed safety limits.
But even if take it for granted that such technology will one day be perfected there are other big hurdles to overcome before such vehicles become widespread.
Firstly is public perception; half of Americans are sceptical to the point of being fearful about self-driving cars the article tells us.
Secondly the issue of cost looks to be an even bigger hurdle:
'Experts estimate that each self-driving car could cost upward of $300,000-$400,000, when taking into account the expensive sensors and computing software needed to allow the vehicles to drive themselves. Recouping those costs will be enormously challenging, and Cruise is trying to address that by building a car with more staying power than most personally owned vehicles.'
Stay tuned for more e-bike news and reviews and thanks for reading!
-Rich
P.S. Don't forget to join the Electric Bike Report communityfor updates from the electric bike world, plus ebike riding and maintenance tips!
Reader Interactions