eBike News: 23 Pound eRoad, New Trek, Crater Lake Ride, Big eCargo, eMTB Access, & More! [VIDEOS]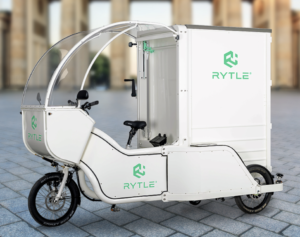 In this week's eBike news roundup:
Ride Spot Route App Gets Honored
Wilier's 23 Pound eRoad Bike
New eBikes from Trek & Espin
eCargo Trike Container Deliveries
California Trail Organization on eMTBs
Crater Lake Rim Ride
Micromobility's Huge Potential in NYC
And Much More!
Headline News
People for Bikes Ride Spot Honored
The vast majority of people trying out e-bikes for the first time absolutely love them.
So what's stopping them becoming even more popular in the US?
Potential enthusiastic e-bikers thinking they won't be able to feel safe and secure on an e-bike (or bike) is undoubtedly one of the top reasons – most likely the top one – why more people don't think e-biking is for them.
To show people there are far more safe places to ride than they might imagine cycling advocacy group People for Bikes launched Ride Spot earlier in the year.
The app/website works by letting individuals or bike shops suggest routes through their cities and the emphasis is on safe recreational and commuting routes rather than routes for road racers.
Ride Spot has just received honorable mention in the Mobility Category of Fast Company's Innovation by Design 2019 awards. If you are interested in transport, technology and design you can check out the full list of honorees in the 2019 competition here.
New 23 Pound Wilier eRoad Bike!
The Wilier Cento 10 Hybrid is an e-road bike that has a claimed weight of only 23 pounds (10.5kg) – one of the lightest we know of.
It combines a carbon monocoque frame with the small and discretely placed Ebikemotion rear hub motor system, also used by the likes of bike manufacturers with road racing credentials such as Pinarello, Colnago and Orbea.
The Wilier is certainly at the top end in terms of spec and price, starting at €7900. Groupsets start with Shimano Ultrega and work their way up to a Dura Ace Di2 equipped model at €11,200.
New Trek Allant+
Trek's 2020 Allant+ line of commuter styled e-bikes offer advances on the Super Commuter+ model they replace.
These include a speed version (45kmh max assist), carbon frame options, the latest max performance Bosh motors and increased 625Wh battery capacity with dual range option offering what Trek say is an estimate 200km / 125 mile range. Prices start at £3,000 /€3,399 /$3,599.
Espin Reine with TTIUM Mid-drive
This new mid-drive model from Espin looks to give plenty of bang for your buck, with a meaty looking TTIUM mid-drive, 525Wh battery, LED lights and hydraulic disk brakes and a keen price of US$1999.
eCargo Trike for Big Cargo
Silver Eagle Manufacturing in Portland, OR is now providing the Rytle MovR eCargo trike to make big deliveries with this modular cargo system.
Checkout the video below for a look at how this modular container cargo system works.
Bike Portland recently visited with Silver Eagle Manufacturing and has this great report.
Get Inspired
Car-Free Crater Lake Rim Road Ride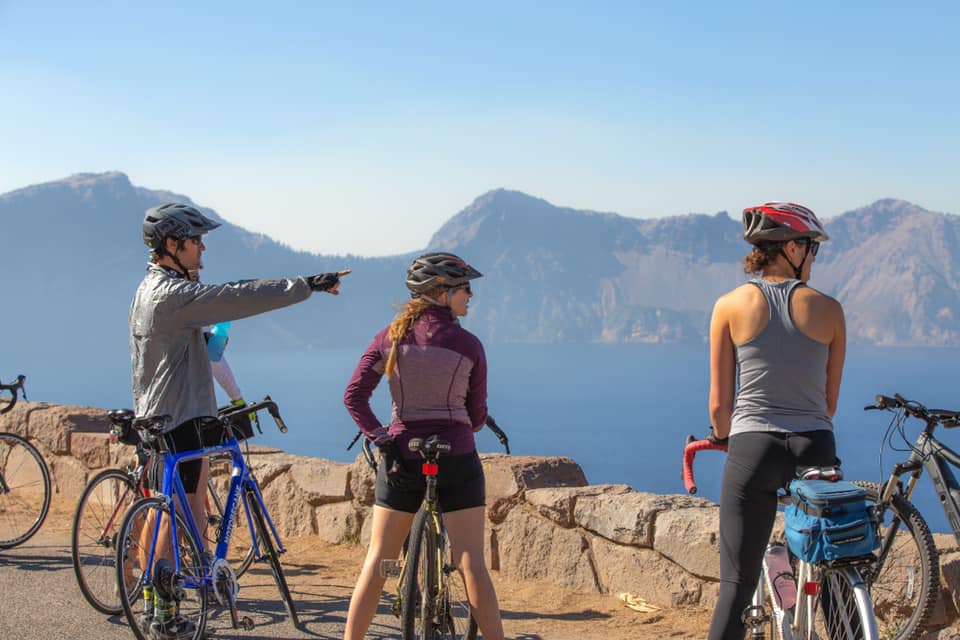 As part of the new National Parks eBike law, the Crater Lake Ride the Rim ride includes electric bikes!
On September 14 and 21, the East Rim drive will be closed to autos and will only be open to bikes, eBikes (Class 1), runners, and walkers.
This is about a 25 mile ride and 3,500 ft of total elevation gain with amazing views of Crater Lake. Learn more at Ride the Rim.
Sierra Buttes Trail Stewardship Endorses E-bikes
Sierra Buttes Trail Stewardship is a non-profit organization that builds and maintains multiuse trails in the Sierra Buttes, Tahoe, Plumas and Lassen National Forests.
Over the last three years, SBTS has studied electric-assist mountain bikes closely, riding Class 1 (20mph assist pedelecs) on legally allowed trails in the Tahoe National Forest. Their conclusions are encouraging for expanded use of e-mtbs there as they conclude:
– E-bikes are also a valuable tool for conducting trail work; they're instrumental in getting SBTS staff and volunteers out to remote locations physically impossible for most people to access by traditional mountain bike or distances too far to hike.
– Not only will expanding access for Class 1 e-bikes help encourage more of the public to explore their public lands, but the rapidly growing popularity of e-bikes will also help bolster the recreation economy of struggling mountain towns like Downieville that rely on visitation and tourism revenue.
– E-bikes are not just another passing fad; they are here to stay and will change the face of outdoor recreation. The better we understand what e-bikes are, the better we can integrate them into the existing trail networks.
More info on e-mtbing in Tahoe National Forest here.
Electric Bike Expo in New Hampshire
Seacoast Area Bicycle Riders and Commute Smart are sponsoring the first ever Ebike event in New England at Stratham Hill Park in Stratham NH. It's on Sunday October 13th, 11am-2pm.
E-bike Vouchers in California
Streetsblog reports 'The Clean Cars 4 All Program, run by the State Air Resources Board, gives out monetary incentives for people to replace old polluting cars with cleaner, more efficient vehicles. For years the program has given out money to help buy electric cars, but has also offered the alternative of a voucher for a "mobility option" in lieu of an expensive vehicle. That voucher could be used for public transit passes or to join a car-share enterprise.
S.B. 400, the bill in question, now expands the use of the vouchers to include e-bikes and bike-share. It is an acknowledgement of the ability of bikes – the original zero-emission vehicles – to help reduce greenhouse gas emissions and provide a real alternative to buying a new car.
S.B. 400 has passed both the Senate and the Assembly and in an update Streetsblog informs us the governor has also signed the bill. In other words it is now signed into law – great news!
E-bike Biz
Entrepreneur Interviews Electric Bike Company Founder
Sean Lupton-Smith is the owner and founder of Electric Bike Company and he was recently interviewed by Entrepreneur.
The inspiration behind his electric bikes is rooted in "creating affordable transportation and mobility to disadvantaged people in Southern Africa" in addition to the idea that the energy for eBikes can come from solar power.
Checkout the full interview at Entrepreneur and learn more about why they assembled their bikes in Newport Beach, California.
Bosch eBike Systems Hires Former Trek Global Strategist
Bosch eBike Systems has announced the hiring of Jocelyn Vande Velde as its North America head of marketing describing her thus:
'A seasoned industry leader and brand specialist, Jocelyn hails from Trek, where she spearheaded marketing efforts for hybrid and adventure bikes, and led a multifaceted global marketing strategy for eBikes.'
Bosch eBike Systems is also currently celebrating its 10th anniversary and its drive systems currently feature on eighty bicycle brands.'
Riese and Muller's Sustainability Initiative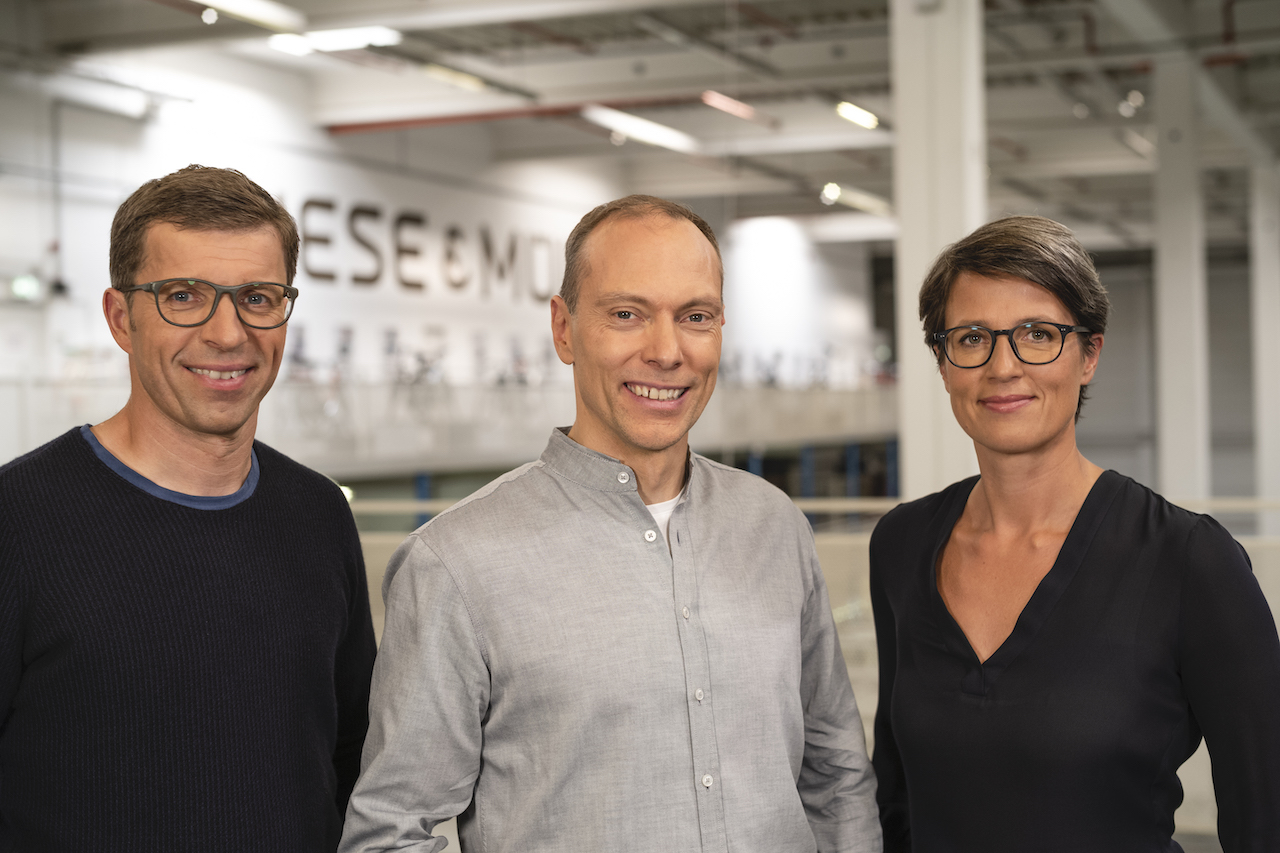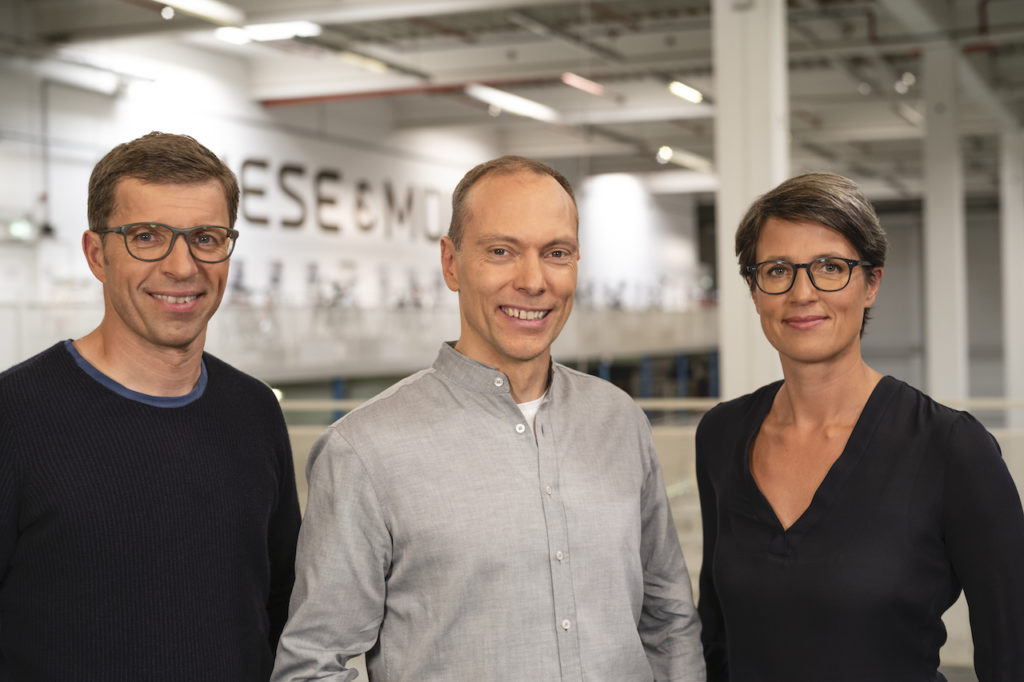 We have often featured the very high quality, German-designed, Riese & Muller e-bikes here at EBR. It's not just their final product they want to be sustainable however, they want to extend the sustainability ethos to the whole of their production line and the running of their HQ.
Their new company headquarters' aims to be fully CO2-neutral. Currently 80% of the total power required comes from the company's own photovoltaic system. An additional warehouse with a second photovoltaic system is currently being built which will allow 100% of the company's energy demand will be produced in-house from the first half of 2020.
Additional sustainability moves include an energy-efficient air conditioning system primarily based on passive measures has and a new tensioning-belt system to reduce plastic waste in the high-bay warehouse by 95%. All employees are supplied with free drinking water using reusable bottles.
R&M add 'In addition to employing people with disabilities in-house, Riese & Müller also supports the Sonnenhof working farm in Mühltal, located in the immediate vicinity of the company's new premises. All internal and external events at Riese & Müller have the aim of being waste-free and consciously rely on vegetarian or reduced-meat catering.'
Bafang Opens Production Plant in Poland
Bike Europe reports 'Bafang Electric (Suzhou) Co. Ltd. officially opened the company's new production facility based in Wroclow, Poland….eventually Bafang plans to produce 600,000 e-bike (mid) motors here.'
Bafang have traditionally been known as the world's biggest manufacturer of e-bike hub motors but have recently expanded their mid-drive range significantly.
E-micromobility
More than half of NYC Car Trips Short Enough to be made on a Bike or Electric scooter
'More than half the trips taken by car in New York City are short enough to be made on a bike or an electric scooter, a new study indicates' according to this Patch article.
'Some 51 percent of the vehicle trips taken in the five boroughs cover just three miles or fewer, meaning they're short enough to be taken on a shared bicycle or e-scooter, according to the traffic analytics company's (INRIX's) examination of more than 50 million car trips taken in the 25 most congested U.S. cities in October 2018.'
Daymak's Boomerbeast 2
Daymak just launched its new Boomerbeast 2 which they describe as 'the first electric mobility scooter that can recharge in just 20 minutes. It is powered by 60v 30ah Lithium Titanate battery, which has 20,000 charge cycles support and give you up to 50 km in range'
Daymak add 'Boomerbeast 2 is an ideal option for individuals with mobility issues who want to explore the world like never before. Boomerbeast 2 is designed to tackle deep mud, dry sand, snow, and rocks. Its powerful 1200w torque provides high torque and can handle any steep inclines, maintain stability and balance over rough terrain.'
Stay tuned for more e-bike news and reviews and thanks for reading!
-Richard
P.S. Don't forget to join the Electric Bike Report communityfor updates from the electric bike world, plus ebike riding and maintenance tips!
Reader Interactions