eBike News: 2020 BULLS, Smart Lock, Rear View Camera, Denali eBiking, & More! [VIDEOS]
In this week's eBike news roundup:
BULLS 2020 eMTBs & eRoad
ABUS Smartphone Lock
Rear View Camera
Denali National Park eBiking Details
Search and Rescue by eBike
Nextbike eBike Share in Glasgow, Scotland
Plus the Latest eTech & eBike Biz News
And Much More!
New E-Bikes & E-bike Systems
BULLS Reveals 2020 Lineup
BULLS Bikes USA have revealed their 2020 e-bike lineup, with 18 new models across six different classes.
BULLS say the range is 'headlined by the highly anticipated Alpine Hawk EVO and its Fazua drivetrain system.'
The lineup also includes a number of other Bulls firsts including the Gen4 Speed and Performance Line CX Gen4 motors from Bosch. BULLS have highlighted the following models: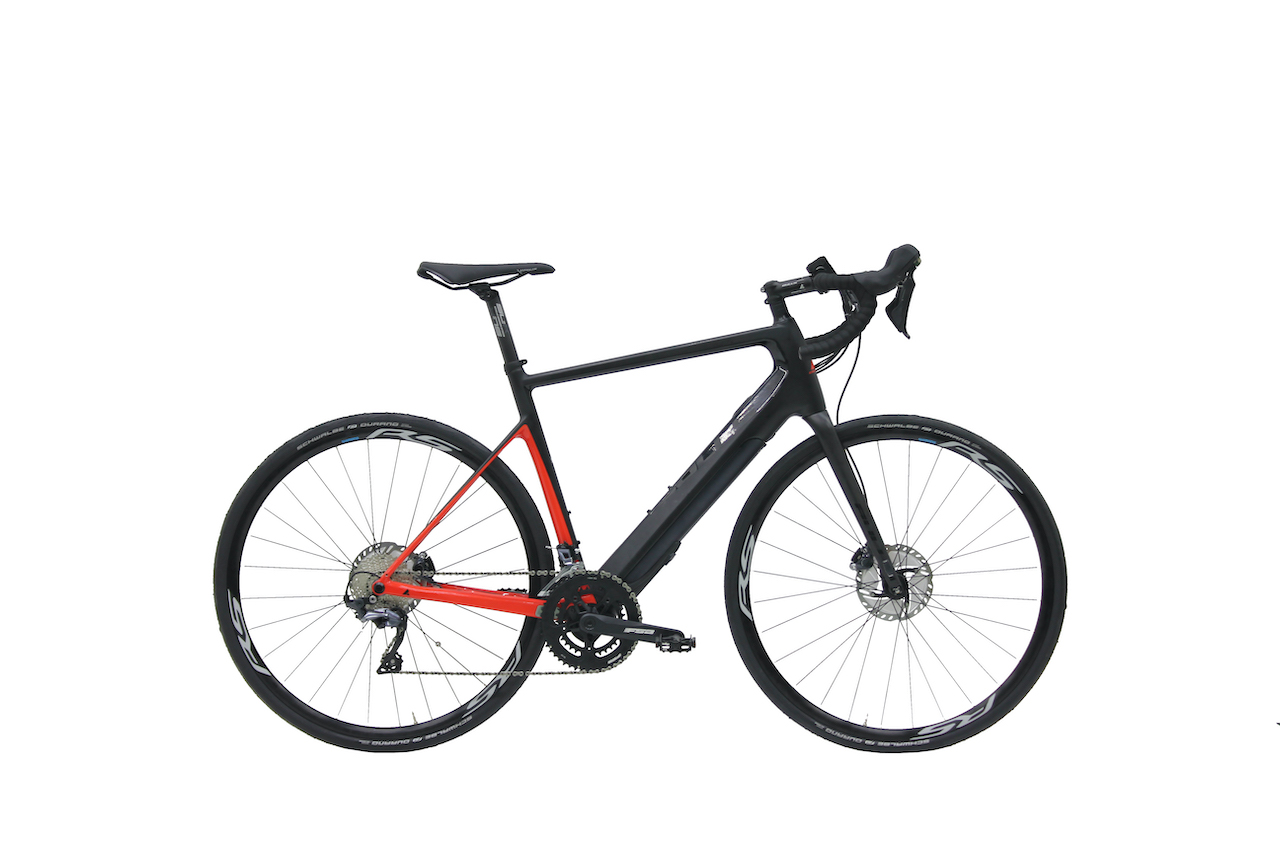 Alpine Hawk EVO – Featuring the Fazua motor which is one of the lightest and most compact drive systems out there and it's removeable too, so you can ride the bike like a normal bike!
It's combined with a carbon frame for a sleek and fast looking e-road bike.
Copperhead EVO AM– This series includes four eMTB full-suspension bikes powered by the new Gen4 Bosch Performance Line CX, the most powerful drivetrain Bosch has to offer.
The Gen4 CX is more lightweight and compact than the previous generation but still has impressive power, torque and efficiency.
Copperhead models feature a 625Wh Bosch Powertube battery.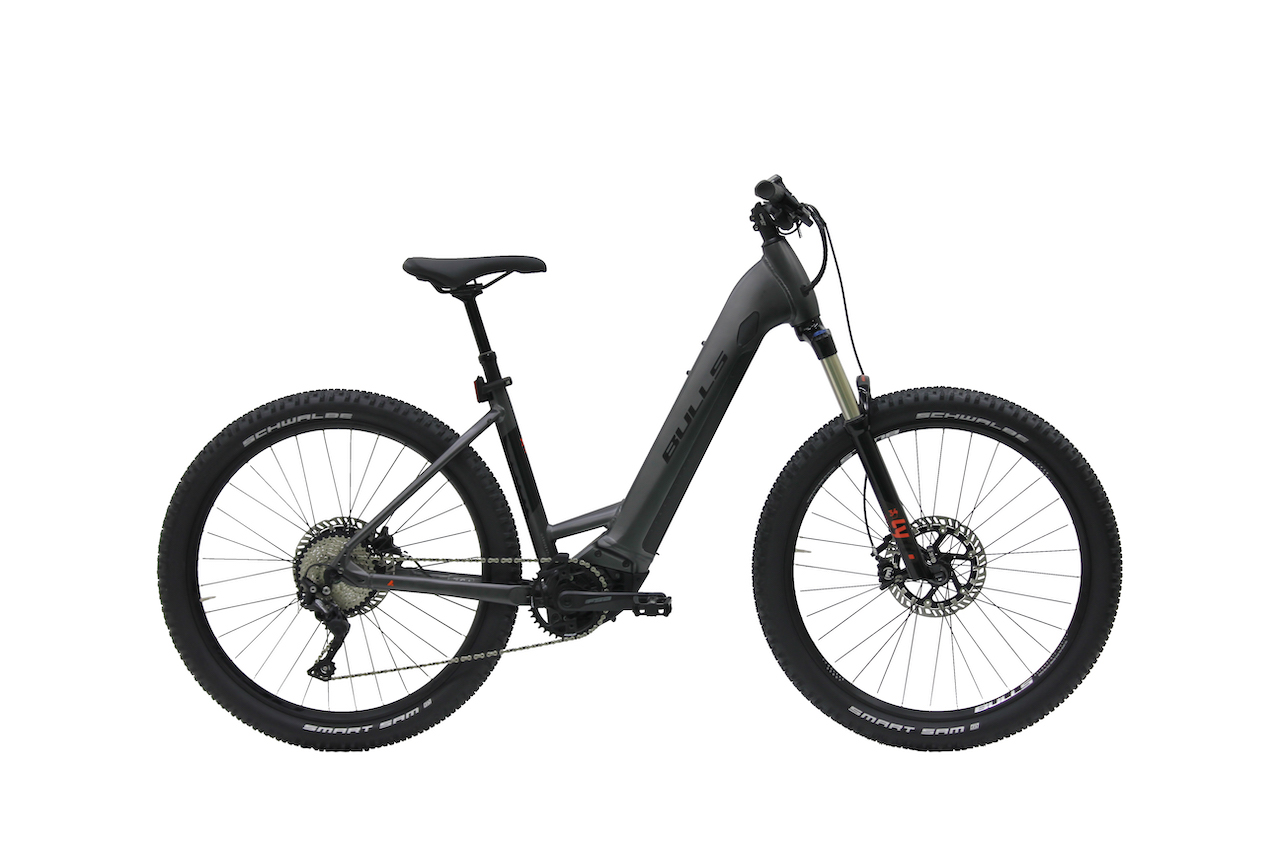 Copperhead EVO HD Containing all the features of the EVO AM, it also claims a payload of up to 330 lbs with low step-thru or "wave" frame options.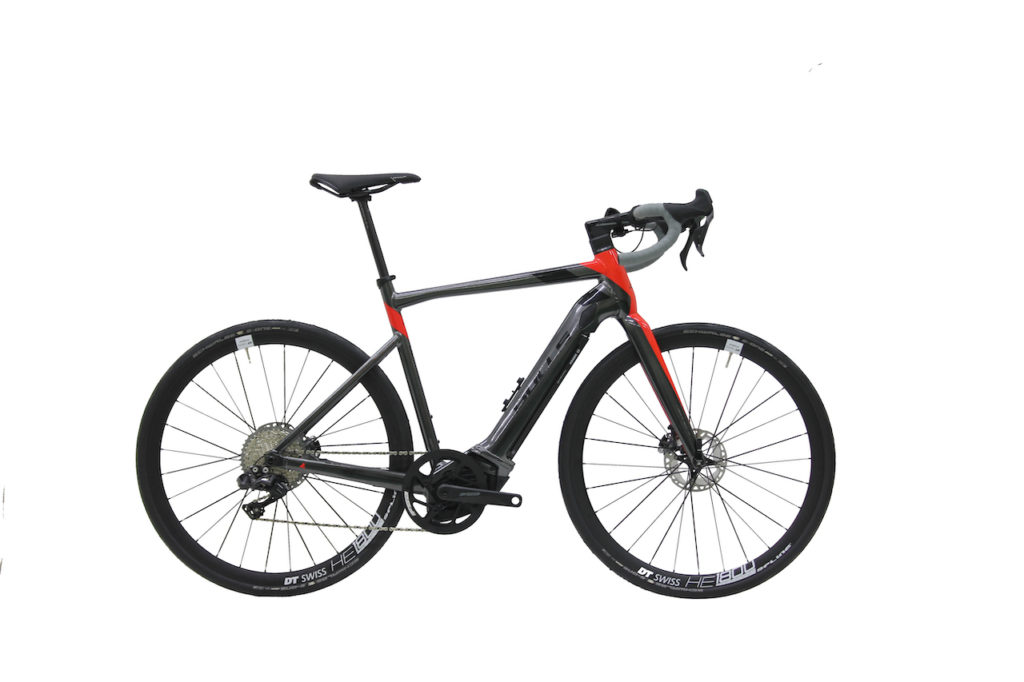 Desert Falcon EVO – Features Bosch's new Gen4 Performance Line Speed mid drive-motor and an integrated 500Wh Powertube battery.
The entire 2020 Bulls lineup now includes e-mtb, e-road, e-SUV, e-trekking, and e-speedbike genres. 2020 models are now available for pre-order.
eBike Accessories
Cyclesight Rear View Cam at Prototype Stage
https://vimeo.com/343063656
This interesting idea lets cyclists view the road behind without having to turn their head, by means of a rear video cam linked to a handlebar mounted screen display.
The company behind the idea, Cycledesigns say 'working prototypes are now being circulated to testers and bike stores. Production engineering, molds, inventory, marketing all take funding and that is our next step.'
ABUS Releases Smartphone-controlled Lock
ABUS has been showing prototypes and perfecting their smartphone-enabled Ulock since 2018, and now they are releasing the 770A SmartX in the US.
ABUS says it combines 'their toughest lock hardware with keyless operation enabled by any smartphone as well as ABUS' proven alarm feature, making for the most technologically advanced locking solution available.'
Included keycard connects the corresponding ABUS app (iOS or Android) to the lock. When users approach their bicycle with their smartphone, the smartphone unlocks the lock.
To open it, just pull the shackle out of the body of the lock. To lock just push the shackle in and activate the alarm.
Each 770A SmartX can be used by multiple people. Temporary or permanent access can be given by the lock owner.
Pricing:
9" shackle – $229.99 (w/ mounting bracket: $249.99)
11" shackle – $249.99 (w/ mounting bracket: $279.99)
Get Inspired
Denali National Park Details New E-bike Access
SF Chronicle details just where e-bikes will be allowed in Alaska's Denali National Park.
The policy expanding recreational opportunities and accessibility allows the motorized vehicles on the entire length of the Denali Park Road, the park service said.
Beyond the 92 miles (148 kilometers) of the Denali Park Road, e-bikes can travel on a single trail of Denali's front country and into the backcountry via a limited number of access points, park public information officer G.W. Hitchcock said.
The park does not anticipate an immediate increase in the number of e-bike riders – you'll need an e-fat bike to attempt to ride through winter snow, but the Park does anticipate more e-bikers in spring 2020.
For more details on access to other National Parks see our roundup article here.
E-bikes to the Search and Rescue
The Maple Ride-Pitt Meadows News reports that four new electric-powered Giant Trance mountain bikes are now part of Ridge Meadows Search and Rescue inventory, replacing pedal-powered cycles that were used as quick ways of getting up trails.
Brent Boulet said 'the bikes could be used on higher elevation trails in Golden Ears Provincial Park along with the logging roads on Blue Mountain, or on mountain bike trails and even remote logging roads north of Pitt Lake. They could also come in handy for searches in urban areas.'
'The E-bikes allows us to cover greater distance, faster and with greater ease' Boulet adds.
Apparently other search and rescue teams such as Squamish and Whistler are already using electric mountain bikes.
E-bike Share and Infrastructure
Nextbike E-bike Share for Glasgow
Glasgow Live reports that 'More than 60 electric bikes will be hitting the streets of Glasgow this week as the city's Nextbike scheme becomes more accessible than ever. The fleet of 63 e-bikes and 21 electric stations launched today as the public saw the bikes in action for the first time in George Square.'
The e-bikes will be an addition to the existing Glasgow fleet of 650 standard bikes and were funded by a joint initiative from Glasgow City Council and the Transport Scotland eBike Grant Fund, delivered by Energy Saving Trust.
Scottish cities like Glasgow and the capital Edinburgh could also soon be following England's Nottingham in discouraging car use and promoting bike use as this interesting article by Carlton Reid for Forbes reveals.
Battery Tech
Aluminium Air Batteries
This interesting report details how the UK's Trevor Jackson claims to have a more economic solution to making aluminium air batteries.
This technology has been around in one form or another for many years but is beset by technical and economic problems that have prevented their widespread uptake.
Of course this has implications for e-bikes too; but don't hold your breath as great new battery technologies are often 'just around the corner'.
New E-bike Tech
Shimano Files Patent for ABS Braking Tech
Cycling Industry News reports that 'Shimano has filed a patent for an ABS braking system for bikes, hinting the components giant may well release its own version of the trending technology sometime in the future.
In the patent text it appears the ABS system is designed with e-Bikes in mind ("a vehicle that at least partially uses human force as a prime mover for travelling, and includes vehicles that assist human force with electric power") but also refers to bikes of all types which could leave the door open to further developments down the line'
E-bike Biz
Taiwan E-bike Exports Grow 131%
Bikebiz reported on Taiwan bike industry market stats for the first three quarters of 2019, according to statistics of Customs Administration, Ministry of Finance.
It says 'Export orders in the e-bike market increased, with export volume and value of 452,000 units and $591 million respectively, an increase of 131.42% and 119.51% respectively over the same period last year.'
Electric Tech
Electric Trike Car
Canadian manufacturer Electra Meccanica recently unveiled the serial production version of its electric trike Solo. It says 'Due to its low weight, the 16.1 kWh battery suffices for 160 km of range. Deliveries in Canada will kick off next year.'
Note this is not an e-bike, rather an electric micro-car, but still shows an interesting development in the e-mobility area that sits between e-bikes and full sized electric cars – an area that is bound to grow as more and more cities around the world promote low emission and electrically powered transport modes.
The Solo claims an 82 horsepower electric motor powered by a 17.3-kwh lithium-ion battery pack reaches a top speed of 109 kph. The Solo costs $15,500 US dollars ($19,999 CAN/ 13,000 EUR).
My Week on E-bikes
I've been having a blast around Milton Keynes on their remarkable Redway paths on the even more remarkable DryCycle pre-production prototype. Full article on this this fully-enclosed, four wheeled e-bike to follow shortly.
Stay tuned for more e-bike news and reviews and thanks for reading!
-Rich
P.S. Don't forget to join the Electric Bike Report communityfor updates from the electric bike world, plus ebike riding and maintenance tips!
Reader Interactions