eBike News: 2019 iGO, Specialized, Yamaha, Rad Power Bikes, VW eCargo, & More! [VIDEOS]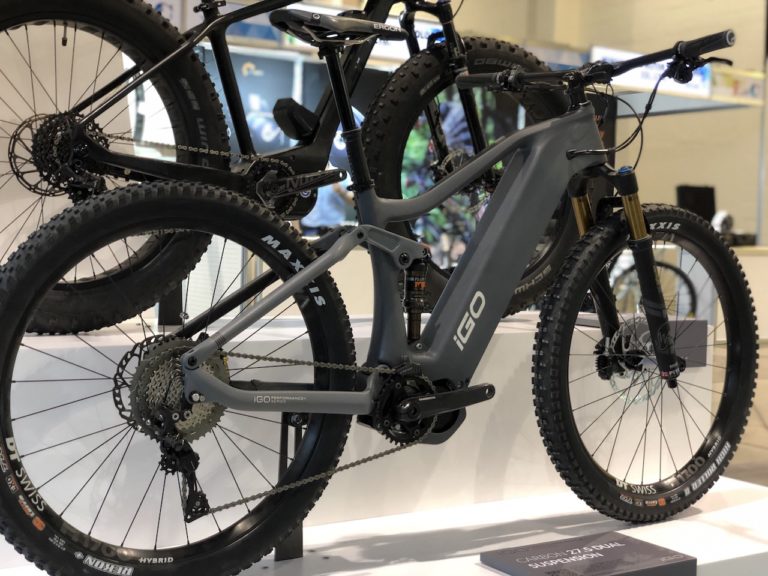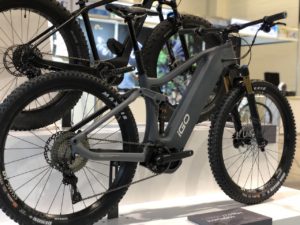 In this week's eBike news roundup:
17 New iGO Electric Bike Models
Yamaha Gravel eBike
2019 Specialized Levo eMTB
VW eCargo Trike
2 New Rad Power Bikes in European Market
Mobike's New eBike Heading to London
Battery Tech Update
And Much More!
New eBikes & eBike Systems
17 New iGO Models at Interbike
iGO has released 17 new models at Interbike 2018 – a completely new line-up for 2019 with new features like bluetooth connectivity and diagnostics, seamlessly integrated batteries and heightened product serviceability.
The new iGO Electric Bikes are led by a Performance+ series including a carbon fat, carbon dual suspension 27.5 and carbon road models. The Performance+ e-bikes feature leading names such as Shimano, MPF and Bafang.
The 28.8lbs Carbon eRoad uses Bafang's new M800 mid-drive motor on a lightweight carbon frame.
The Carbon e27.5 matches a full SHIMANO E-8000 motor-drivetrain to a sleek, fully integrated carbon frame with FOX front and rear suspension.
The Carbon eFat features a fully submersible MPF motor, 11speed SRAM drivetrain and RockShock suspension and is billed as a premium "go anywhere" bicycle.
As well as the Performance+ series iGO is also launching four segments of aluminum e-bikes powered by iGO's proprietary "iGO DRIVE" hub and mid-drive motors:
ASPIRE: Described as 'the perfect road bike for zipping around town with just enough boost on hand' and using Shimano road-specific compontentry and a low-profile 36v/250w motor.
DISCOVERY: The Discovery series consists of iGO's newest designs in road and trail electric bikes powered by their proprietary "iGO Drive" hub or mid-drive motors. Triggered by iGO's new user-selectible torque or cadence sensing system, this series provides a progression of models that allows an individual to find the perfect fit to suit their preferred riding style.
OUTLAND: iGO say this line of e-bikes allows you to 'Conquer hills, explore new trails and rediscover the fun of getting lost on one of the dual suspension 27.5, hardtail or fat bikes, powered by either the "iGO Drive" hub (80nm) or the mid-motor (120nm) systems.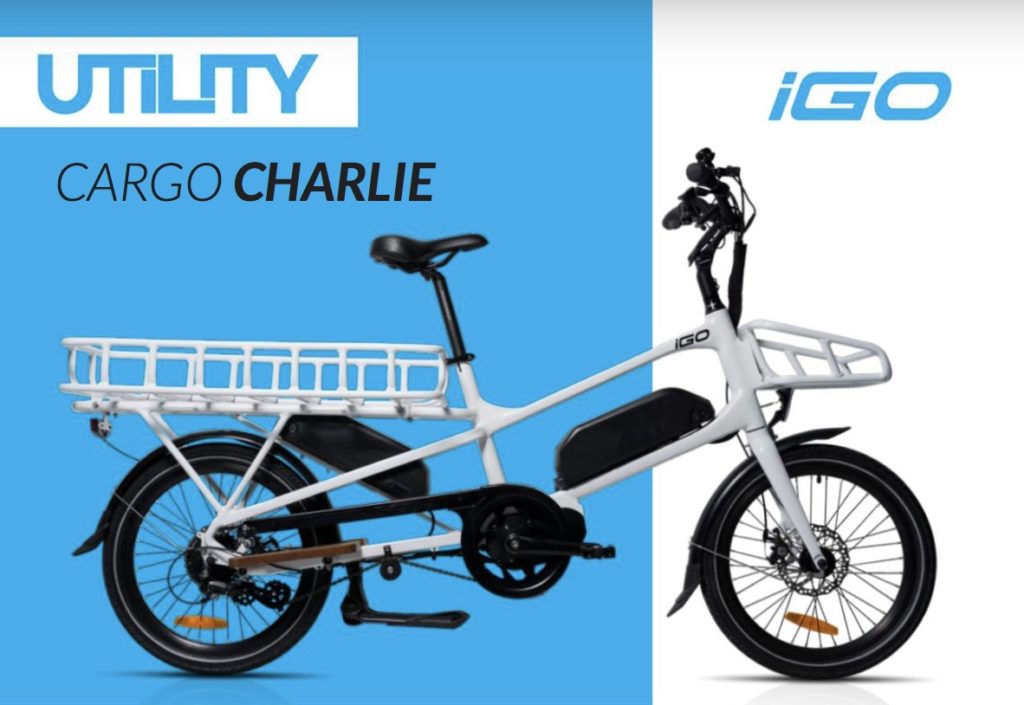 UTILITY: For 'commuting, running errands, deliveries or general urban transport. With a wide array of functional attachments and dual battery technology, iGO's UTILITY line is the coolest mini-van on two wheels.'
Checkout the 2019 iGO electric bike catalog for a look at all of the models.
Stay tuned for videos of the many eBikes from Interbike that will be posted next week.
New Yamaha Wabash Gravel E-bike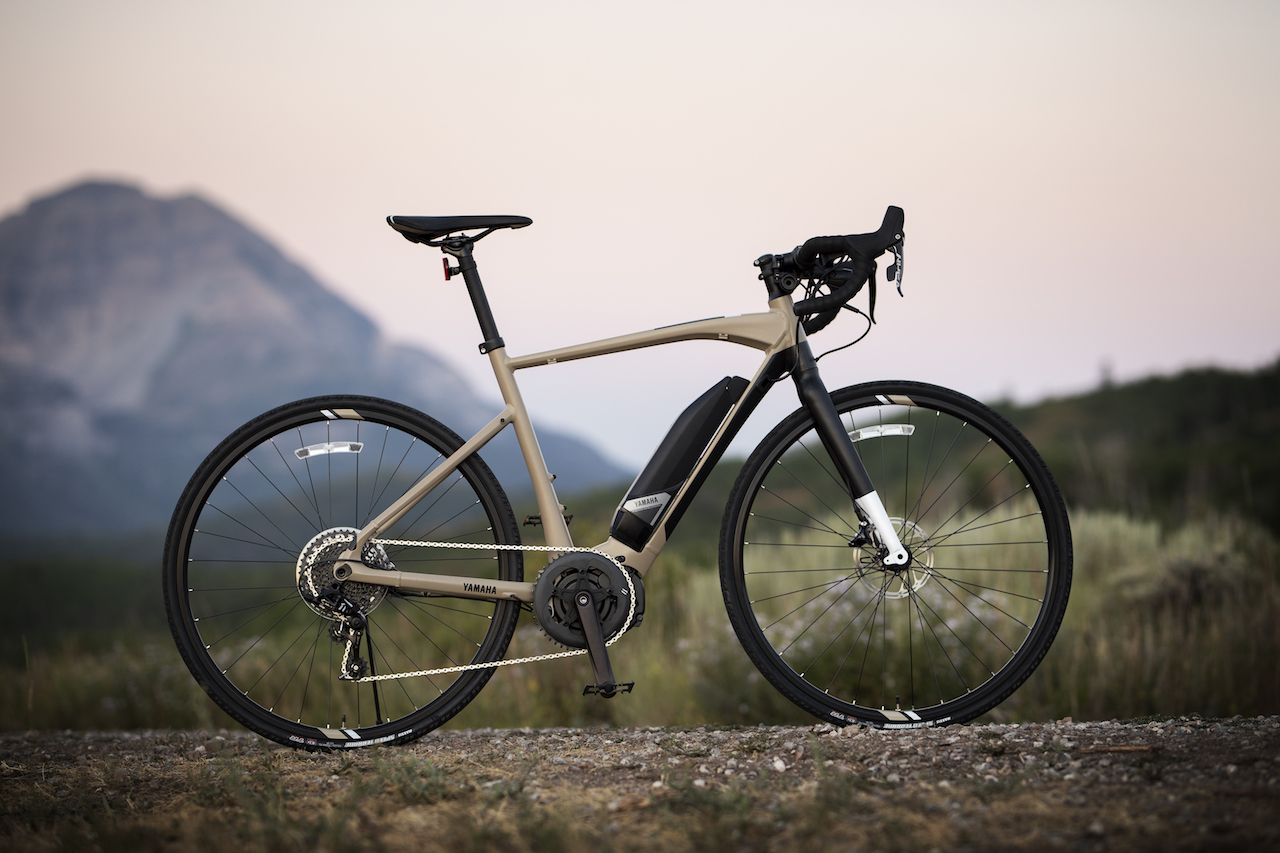 Yamaha USA, has unveiled an all-new e-bike called the Wabash at Interbike that it describes as 'designed and developed for adventure rides, and specifically for the U.S. market targeting the hottest category in cycling – gravel bikes – within the industry's biggest growth segment – electric bicycles.'
Specifications and pricing are to be announced.
https://www.facebook.com/yamahabicycles/videos/529981174117625/
Yamaha's existing lineup of road bikes currently available at independent bicycle retailers and specialty e-Bike shops across the U.S. includes the UrbanRush (MSRP $3,299), a drop-bar do everything road bike, the CrossConnect (MSRP $2,999), a completely accessorized commuter/utility bike, and the CrossCore (MSRP $2,399), a high style efficient fitness bike.
Yamaha's performance hardtail e-mountain bike, the YDX-TORC (MSRP $3,499), is also now available.
Is the New Specialized Turbo Levo 'Groundbreaking'?
Specialized's well-reviewed e-mtb has just got a total makeover including a lighter more powerful mid-drive, the Brose Drive S Mag.
Electric Mountain Bike Magazine's conclusion on their test riding looks pretty conclusive; 'With the new Specialized Levo, the Americans have further improved what was already the best eMTB of 2018. With 29″ wheels, a powerful but smoothly operating motor and more battery capacity, the Specialized Levo takes a leap ahead of the competition. Like its predecessor, the 2019 Specialized Levo is brilliantly suited for long days in the saddle, while offering significantly more reserves and even more fun on the descents.' Here's a full run down of all the models.
2 New Rad Power Bikes in European Market
Rad Power Bikes is expanding their eBike line for the European market with the addition of their RadWagon longtail eCargo bike and the updated RadRhino electric fat tire bike.
Rad Power Bikes is pioneering the new L1e-A category of ebikes for the European market, which are powered cycles that can operate with or without human effort and are allowed on all biking infrastructure.
The RadWagon and RadRhino feature five-levels of pedal assistance and an on-demand throttle to give riders power at their feet or fingertips. The 750W Bafang geared hub motor provides three times more power than the typical 250W ebikes that are found in Europe. Combined with the 48V 14Ah Lithium-Ion battery pack with Samsung cells, the ebikes can reach a maximum speed of 25 km/h with a stated range of up to 75 km per charge.
Under the L1e-A classification, the ebikes are treated like a motor vehicle in most countries, and require registration, licensing, and liability insurance, which the experts at Rad Power Bikes coordinates for all customers. This ensures that the ebike can always be traced back to the owner in the event that it is lost or stolen.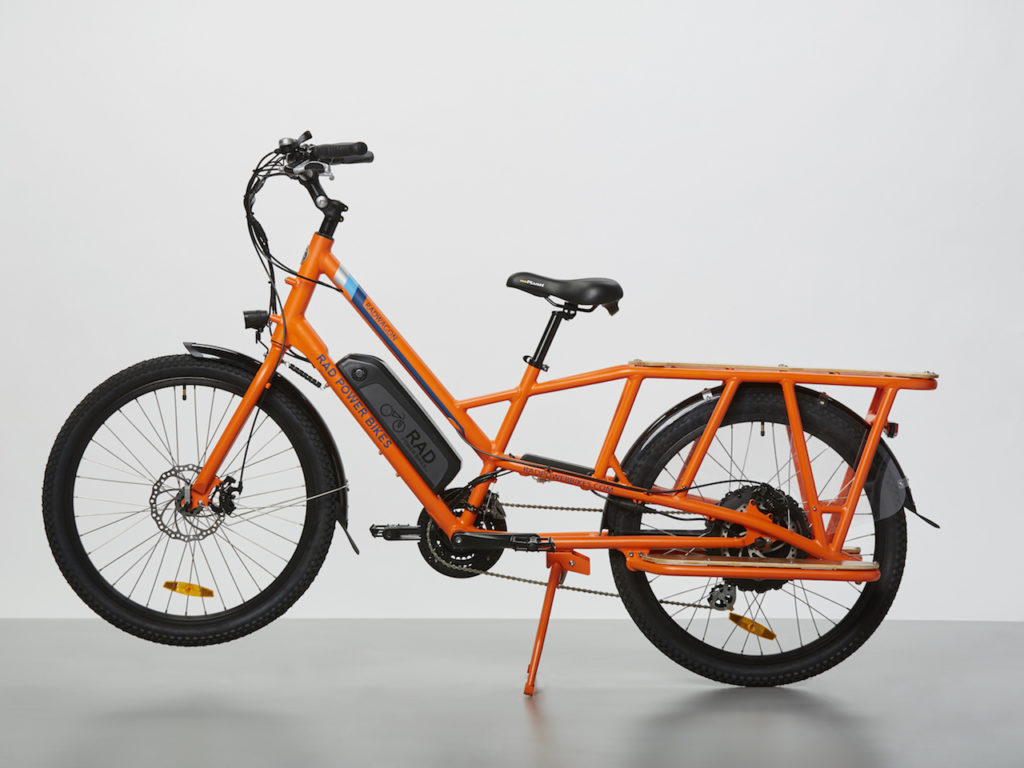 Release Date: 25 Sept. 2018
MSRP: €1,999
The RadWagon is the first high-powered 750 watt longtail cargo ebike to be available in the European market. Riders can outfit the RadWagon to fit their lifestyle with a native line of racks, passenger seating accessories, baskets, and bags. It can handle up to a payload of up to 158 kg.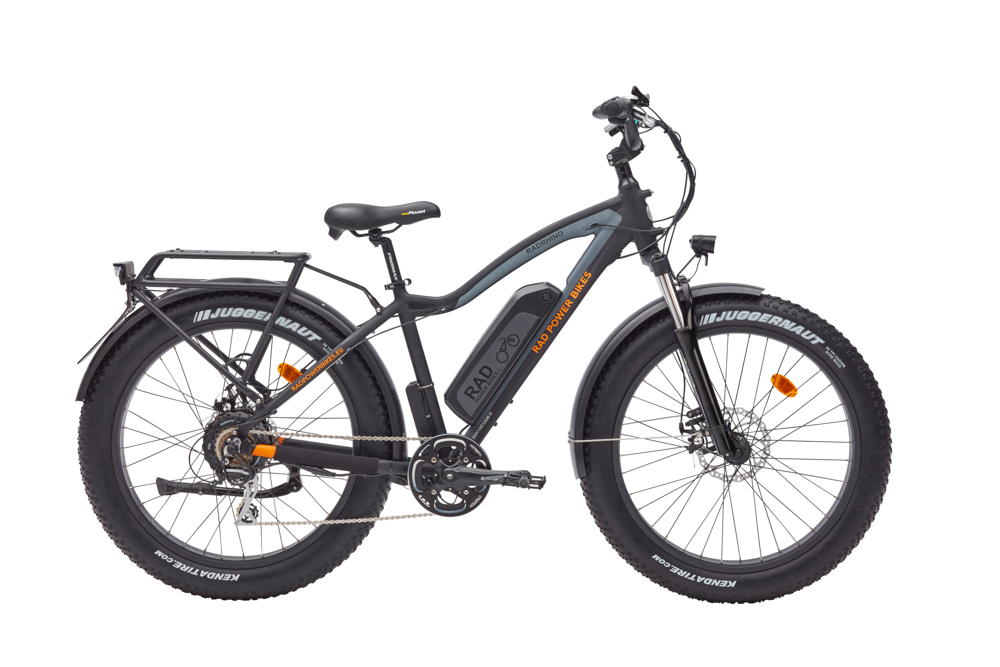 Release Date: End of October
MSRP: €1,899
The new RadRhino is an all terrain fat tire bike with 4″ wide tires with a 750 watt motor. The improvements to the previous version are a partially integrated downtube high capacity battery, high-rise handlebars and a longer stem, extra cargo capacity with front and rear rack mounts, and a new color.
"We are ushering in a new era of electric bikes for the European market that will help more people take advantage of the sustainable form of transportation," said Mike Radenbaugh, Co-Founder and CEO of Rad Power Bikes. "Not only are the ebikes more powerful and versatile, but affordable too. This is part of our commitment to building industry-leading, performance ebikes without the expensive price tag."
The RadWagon and RadRhino will be available for purchase online starting this fall, with free shipping to 28 European countries. Learn more by visiting RadPowerBikes.eu.
VW eCargo Trike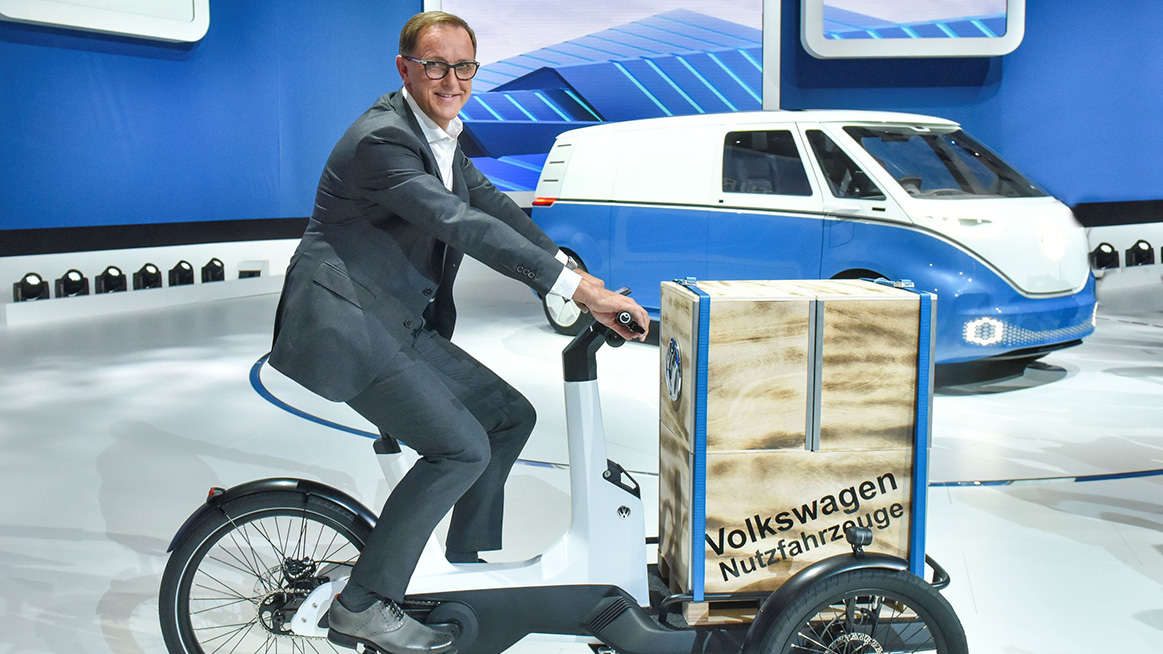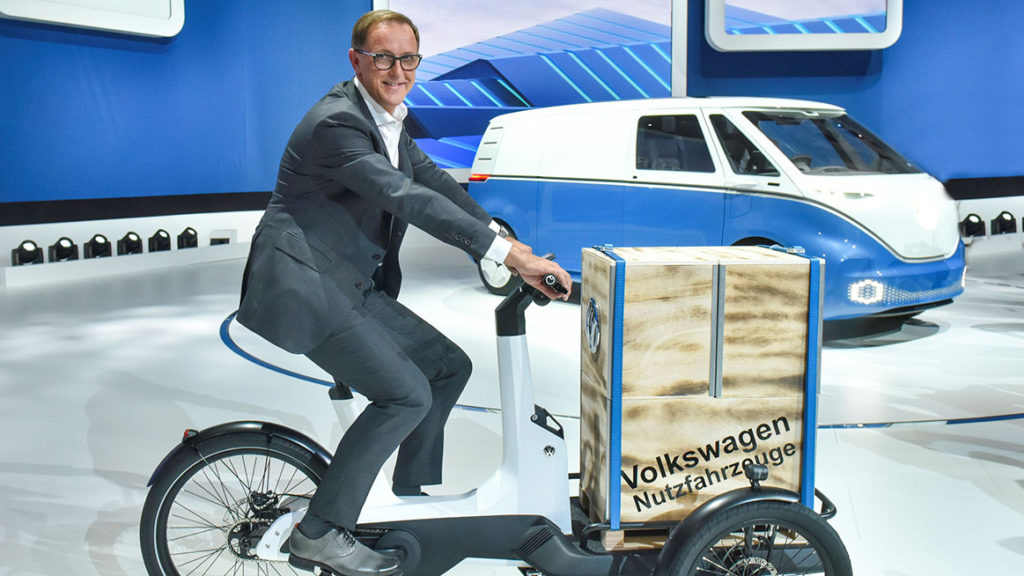 VW introduced some new electric vehicles at the IAA Commercial Vehicles fair in Hannover this week. One of those eVehicles was an eCargo trike!
From Volkswagen: In an in-house project, the brand developed a three-wheel cargo pedelec, which brand customers will be able to use to create more options for the "last mile" – tradesmen, for instance, could use it to ride to maintenance and service jobs with climate neutrality.
The Cargo e Bike can carry up to 210 kg – including the driver – and can handle a cargo volume of one-half cubic metre.
Equipped with a 250-watt mid-mounted motor with an automatic gearbox, it has a small turning circle and innovative tilt-compensating technology which always keeps the load platform horizontal.
"Our Cargo e-Bike brings together all of the known usage and ride properties to make a perfect product", Dr Thomas Sedran, Chairman of the Volkswagen Commercial Vehicles Brand's Board of Management.
You can see the other EV's presented this week at the VW website.
Bikesharing and Infrastructure
Mobike's Dockless E-bike Share Heads to London
Cycling Industry News reports that 'Following on from TfL's decision not to create a docked e-bike scheme in London, Mobike has announced plans to introduce their new dockless e-bike in the city' though the article also notes that the timing of the scheme and the likely costs have not been made public at this point.
We previously covered the launch Mobike's e-bike here.
City Authorities Getting Smart on Dockless Data
Wired takes a look at how some US cities are making concerted efforts to harness the data derived from e-kickscooters for transport planning and to make sure the hire companies are abiding by the regulations.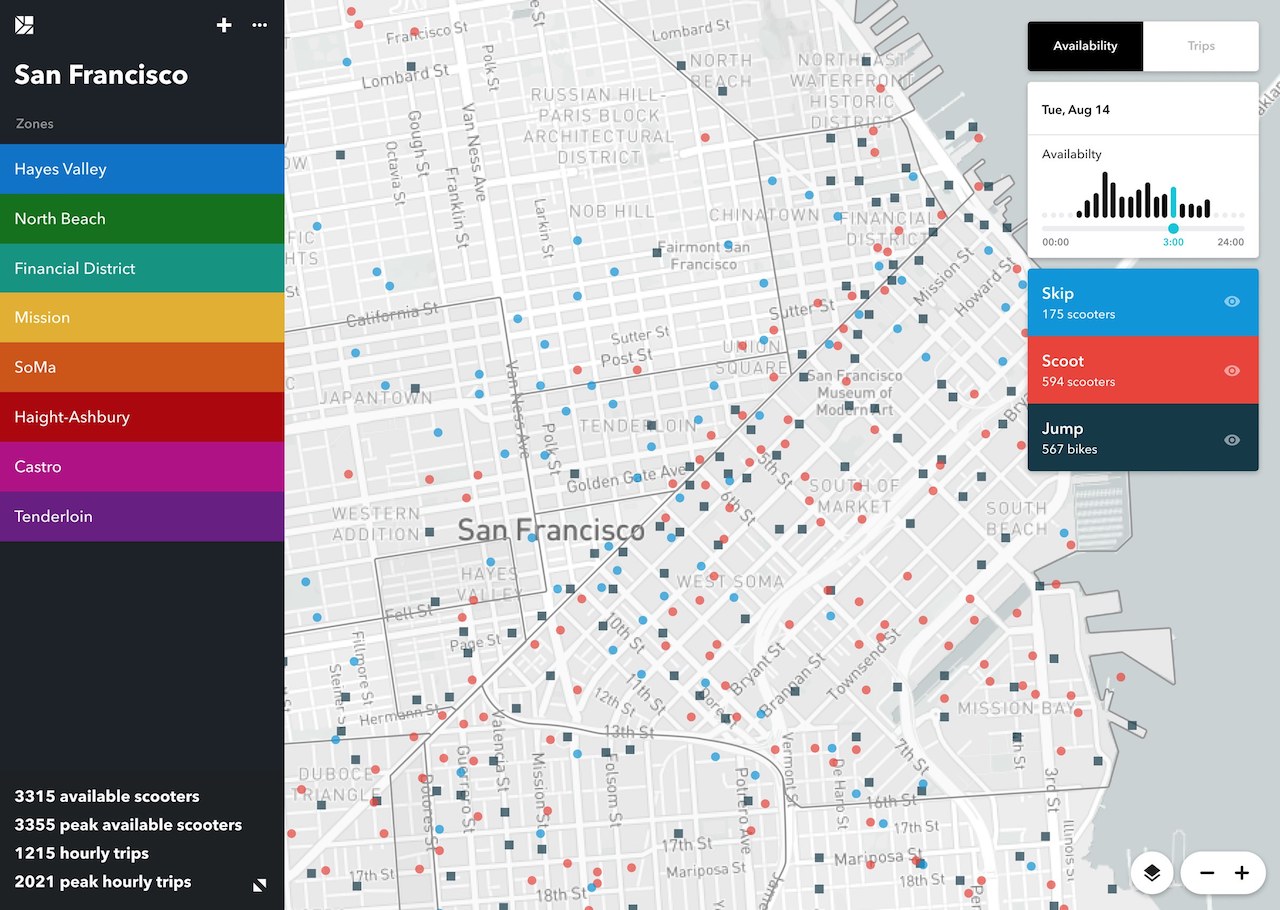 It also details how third party software is being commercially developed to enable city authorities to keep a track of all e-kickscooters out there that are under the control of different operating companies.
Although e-bike share isn't mentioned in the article no doubt the same approach could be adopted to that too.
Lime E-Kickscooters For Vienna
This German-language article tells us that Vienna is to welcome 200-300 dockless e-kickscooters for public use. They are from US company Lime and will be available city-wide from the end of September.
Edinburgh Bikeshare Launches
This CIN report details the launch of 200 bikes at nineteen docked locations which 'will quickly grow to 1000 cycles by December 2018.' There were plans to launch the scheme in spring and to include e-bikes, but the e-bikes have apparently been delayed until next year.
New Cyclehubs for the UK
Cyclehoop have just installed two major Cycle Hubs at Enfield Town and Edmonton Green Rail Station and they are now open for use on a subscription basis.
They are part of the award-winning Cycle Enfield Scheme which aims to regenerate and improve town centres, dramatically improve transport links and encourage more people to use sustainable methods of transport in the borough.
The delivery of the Cycle Hubs also comes in line with the completion of the A1010 south cycle route which includes the Edmonton Green area.
Both Cycle Hubs are steel and glass structures with CCTV and provide cycle parking for 50 bikes and three accessible cycles. They can be accessed 24 hours a day, seven days a week by using an access card.
Members can also make use of a bike pump and repair stand so. To apply for a space, please click the links below:
Enfield Town Cycle Hub
Edmonton Green Cycle Hub
France Aims to Triple Share of 'Transport Cycling'
The UK's BikeBiz reports that French Prime Minister Edouard Philippe has revealed plans to use the 2024 Olympics as the impetus to grow transport cycling in France and to triple the share of cycling to 9 percent by 2024.
The report tells us that the French Government is to invest 350 million euros in cycling infrastructure over the next seven years.
Battery Tech
Solid State Batteries on the Horizon?
Electrive reports that the business joint venture known as Quantumscape aims to set up a factory for serial production of solid-state batteries by 2025.
To date their expense and technical difficulties related to low operating temperatures and pressure issues within the batteries have meant widespread commercial development has stalled. If they can be commercialised the payoff will be higher energy density.
With a more immediate timeframe another joint venture is targeting 2022 as the date for production of high-density electrolyte lithium-ion batteries.
If either venture is successful it will be interesting to see if there is any 'trickledown' effect for e-bikes.
eBike Biz
Trump Tariffs Imminent
Bicycle Retailer and Industry News reports that The Trump Tariffs on conventional bicycles and bike products imported into the U.S. from China will enter into force next Monday, September 24.
From that day onwards up to the end of the year a 10 percent tariff will be levied which is to be raised to 25 percent at the start of 2019.
The current 25% tariffs on eBikes imported to the U.S. from China is still in effect as well.
My Week on E-bikes
This week I packed over 40kg of gear and headed off on an e-bike / trailer combo and train for for some very comfortable camping in one of the UK's most spectacular National Parks. A full ride report will follow.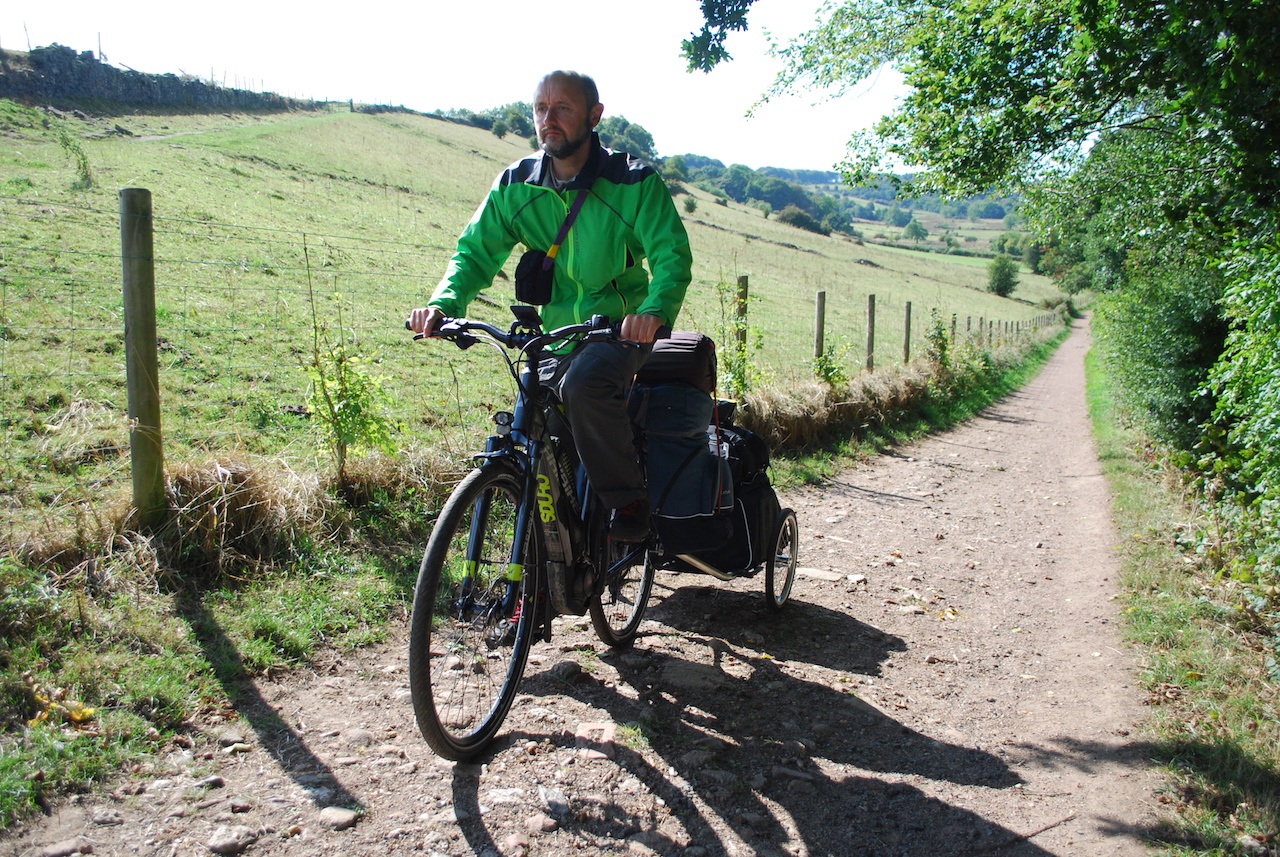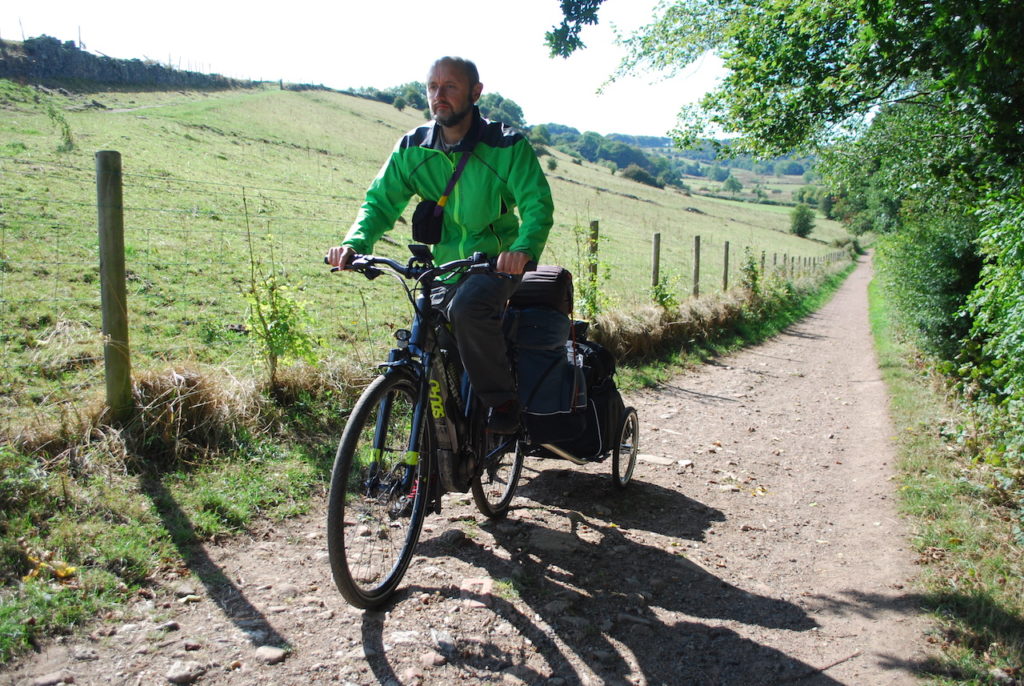 Stay tuned for more e-bike news and reviews and keep on riding.
-Richard
P.S. Don't forget to join the Electric Bike Report community for updates from the electric bike world, plus ebike riding and maintenance tips!
Reader Interactions