E-Bike News: Bloomberg, AAA eBike Patrol, Zehus, SRAM Drivetrain & More! [VIDEOS]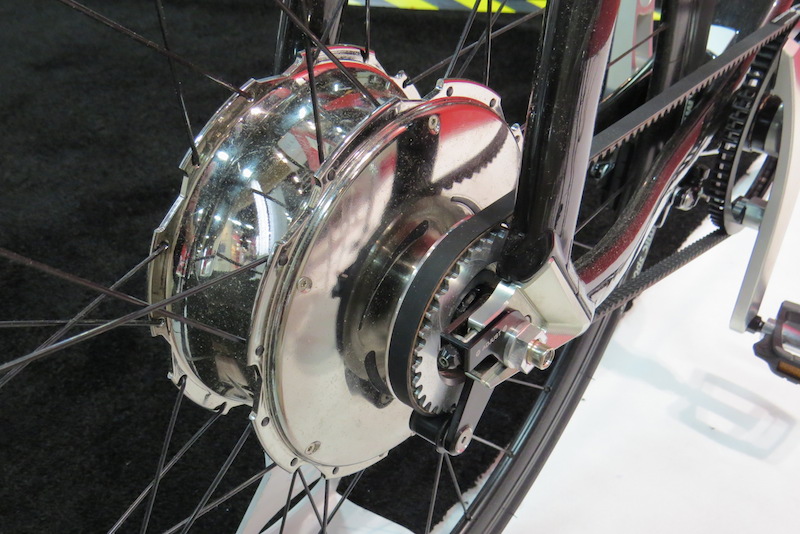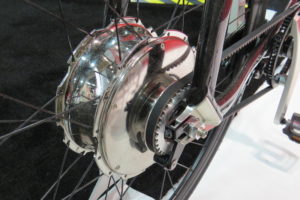 By Richard Peace
Welcome to the latest e-bike news roundup.
You know a business is starting to get taken seriously when financial news group Bloomberg starts to hype it. They recently did just that, revealing some interesting stats and quotes about the US electric bike market.
The article showed projected data for 2016 US e-bike sales to be around 152,000; small beer compared to the 1.6 million projected sales for Western Europe.
Whilst it will clearly take a while for the US to catch up, the idea may not be as fanciful as you think according to Claus Fleischer, who heads Bosch's eBike division. The US market could develop 'way faster' than Europe's he told Bloomberg.
With many Euro brands targeting the US its good to see their sales going from strength to strength in Europe. In the Netherlands, staggeringly, e-bike sales grew by almost a quarter in 2015 and both Germany and France posted double digit growth (France posting 34% growth in admittedly one of the smaller European e-bike markets).
If you think electric bikes are a replacement for cars, AAA Northern California has news for you.  The motorist rescue and repair service has launched a pilot Yuba Spicy Curry electric-assist cargo bike program in Embarcadero, San Francisco offering an electric bike delivered fix for problems such as flat tires, jump starts and car lockouts – rather than having to send a tow truck that could well be stuck in traffic….
But if you thought real heavy duty work wasn't really practical using pedal assist take a look as this 200lb trailer is hauled by e-bike across New York to help out other bikes:
For an even wider and highly entertaining vision of how e-bikes can become more 'car like' (in a good way) check out bike designer Segue Fischlin's solar panel ready trike.
EBR has already reported on Shimano's new e-MTB mid-motor and now Geman company Brose are seeking to expand their range from the e-MTB world into another growth area in Europe, speed pedelecs (bikes rated to assis up to 45kmh / 28mph and generally requiring a special licence – easily obtainable in some EU countries like Germany and Switzerland).
Big news in the UK press is that folding bike maker par excellence, Brompton, have announced that their new, expanded manufacturing plant in West London will allow them to roll out an electric Brompton – but not until Eurobike in 2017 according to London Cyclist magazine. The article revealed that the 'expectation (for the electric system) is no more than a kilo or so extra.'
Something London e-bikers can enjoy right now are the new and very impressive looking sections of segregated cycling super highway:
"Early cycle counts show that there has been an average 60 per cent increase in cyclists using the new routes when compared to before they were built," said Leon Daniels, MD of Surface Transport at Transport for London. "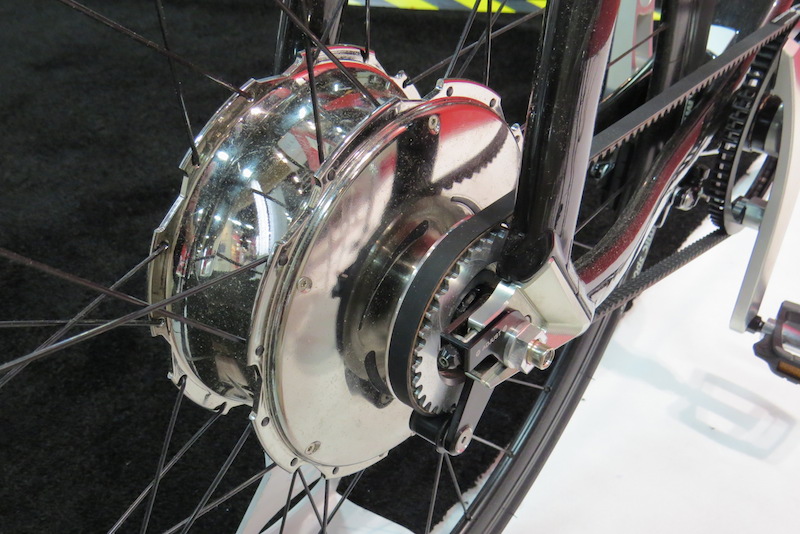 Whilst 'all in one' e-bike wheels have garnered lots of press coverage (think Fly Kly and Copenhagen Wheel) they have noticeably failed to materialise on the streets. Systems that pack everything into a single hub (well every bit of hardware that is; an app and a bluetooth smartphone is usually required too) received a heavyweight commercial boost recently when Italy's highly successful tyre manufacturer Vittoria acquired a stake in Zehus.
Long established, US-based bike component giant SRAM is looking to extend its e-bike presence with its recent announcement of an e-mtb specific groupset, the EX1. The main electric-specific innovation is the larger steps between the rear sprocket gears.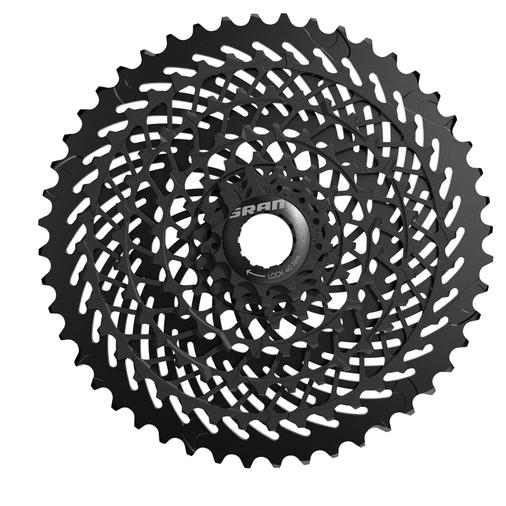 The 8-speed and 11-48T cassette is narrower than traditional 10 and 11-speed cassettes and features a new slightly wider and stronger chain. Versions are made to specifically suit Bosch Brose and Yamaha motors. SRAM have also introduced e-MTB specific brakes, branded Guide RE, to provide oodles of hydraulic stopping power. More on the EX1.
Are e-bikes in the US too expensive? New Kickstarter project LECTRO believe so, having launched a funds appeal for their self-proclaimed 'world's best priced e-bike'.
Taking the opposite approach are All-Go, who are looking to launch a US$2,000 carbon fibre framed electric mid-drive. Stated weight is 33lbs (sub 15kg) which certainly sounds impressive for a 27-speed hardtail MB style e-bike. But like LECTRO they are using Kickstarter in an attempt to scale up production beyond that they say is a well tested prototype.
Continuing the carbon fibre theme, just launched in IndieGoGo us the futuristic looking Chita who are aiming to start shipping later in 2016. This is undoubtedly taking the high-tech approach, featuring regenerative motor charging of the battery and 'smart' systems such as GPS tracking.
US firm Pedego recently announced they are expanding into premises nearly three times the original HQ size, where potential customers can view and test the bikes. The bikes are sold at more than 80 stores nationwide and the company has a sales presence in Europe too.
In a piece rather provocatively entitled 'The Real Problem with Electric Mountain Bikes', Bikeradar's Josh Patterson pointed out the complexity of riding e-mtbs on US mountain bike trails; whilst they may have the same rights as regular non-assisted bikes (dependent on what state or city you ride them in), the Bikeradar piece points out that 'The US is blessed with millions upon millions of square miles of public land……(but) ..Rules on land use can vary dramatically and can take years, even decades, to change.'
With this piecemeal situation of e-mtbs being allowed on some trails and not others, Patterson calls on the e-mtb industry to put some funding into making it much easier to identify which trails e-mtbs can and can't ride on (via the development of more comprehensive smartphone apps for example).
Stay tuned for more e-bike news.
P.S. Don't forget to join the Electric Bike Report community for updates from the electric bike world, plus ebike riding and maintenance tips!
Reader Interactions