Can Electric Scooter and Bike Sharing Companies Survive the COVID-19 Virus?
Recent headlines might suggest that shared e-micromobility schemes – whether e-bike or kickscooter – are having a tough time. Whether it's reports of shared e-bikes being scrapped or the likes of Bird and Lime suspending service in cities due to the pandemic.
But amidst the global chaos engendered by Covid 19 there was plenty of positive news about micromobility too, from corporate style product launches to new services out there on the streets.
Here EBR takes a look at what's been happening to shared electrically powered schemes before and during the virus and what the signs are for the future.
First the Bad News
Rentals from e-bike and e-kickscooter schemes all but dried up at the start of the pandemic. As this March report from The Verge tells us 'Lime, the largest e-scooter-sharing company in the world, said it would be suspending service in nearly two dozen countries. Bird said it would halt operations in six US cities as well as all of its European markets. And Spin, which is owned by Ford, has had to pause service in "very few" cities and universities. '

Clearly initial demand plummeted and, with expenses still piling up and next to no income, the virus was clearly an existential threat to many of these companies, companies that were largely still in their startup phase and yet to run into profit. Relatively small European micromobility company Voi advised customers in a blog post to "wear gloves" and use hand sanitiser.
However, as this Electrek article points out, much of the damage was already done; the essential weakness was in the underlying business model as 'Electric scooter companies were already struggling before the COVID-19 pandemic, largely due to the higher-than-anticipated cost of replacing short-lived electric scooters and the low rental prices needed to keep riders on their vehicles.'
Undoubtedly a major headline grabber was that fact that, after a fanfare about global expansion, Uber was 'scrapping thousands of electric bikes and scooters worth millions of dollars after selling its Jump unit to mobility start-up Lime earlier this month', as revealed in this CNBC report.
But again, arguably this news was rather more to do with a mad rush of sometimes unthinking investors and a 'land grab' culture from micromobility startups keen to get scooters on the streets as quickly as possible at almost any price – and with the corporate disappointment when quick profits failed to follow.
Now the Good News
So, in the wake of the pandemic, is the concept of sharing any kind of transport dead? Clearly not as there are signs it may still re-emerge based on a new, leaner business model and working with rather than against cities that have shown a desire to rapidly move away from cars and with their populations understandably reluctant to return en masse to mass transit too.
After a slump in rentals during the initial virus lockdown, London's (non-electric) hire bikes became a source of exercise, mobility and freedom for many. As the Evening Standard reported in late May:
'More people hired a bicycle over the Bank Holiday than on any other non-strike day in the history of London's public pay-as-you-ride scheme. Nearly 69,000 "Boris Bike" rentals were made on Monday, leaving many of Transport for London's pavement docking hubs empty across the capital after restrictions around outdoor exercise began to ease.'
Clearly people are more than happy with shared mobility, even during the virus crises, in London at any rate. Indeed there are signs of a resurgence as London plans more cycle lanes and more people than ever are out on two wheels in one form or another.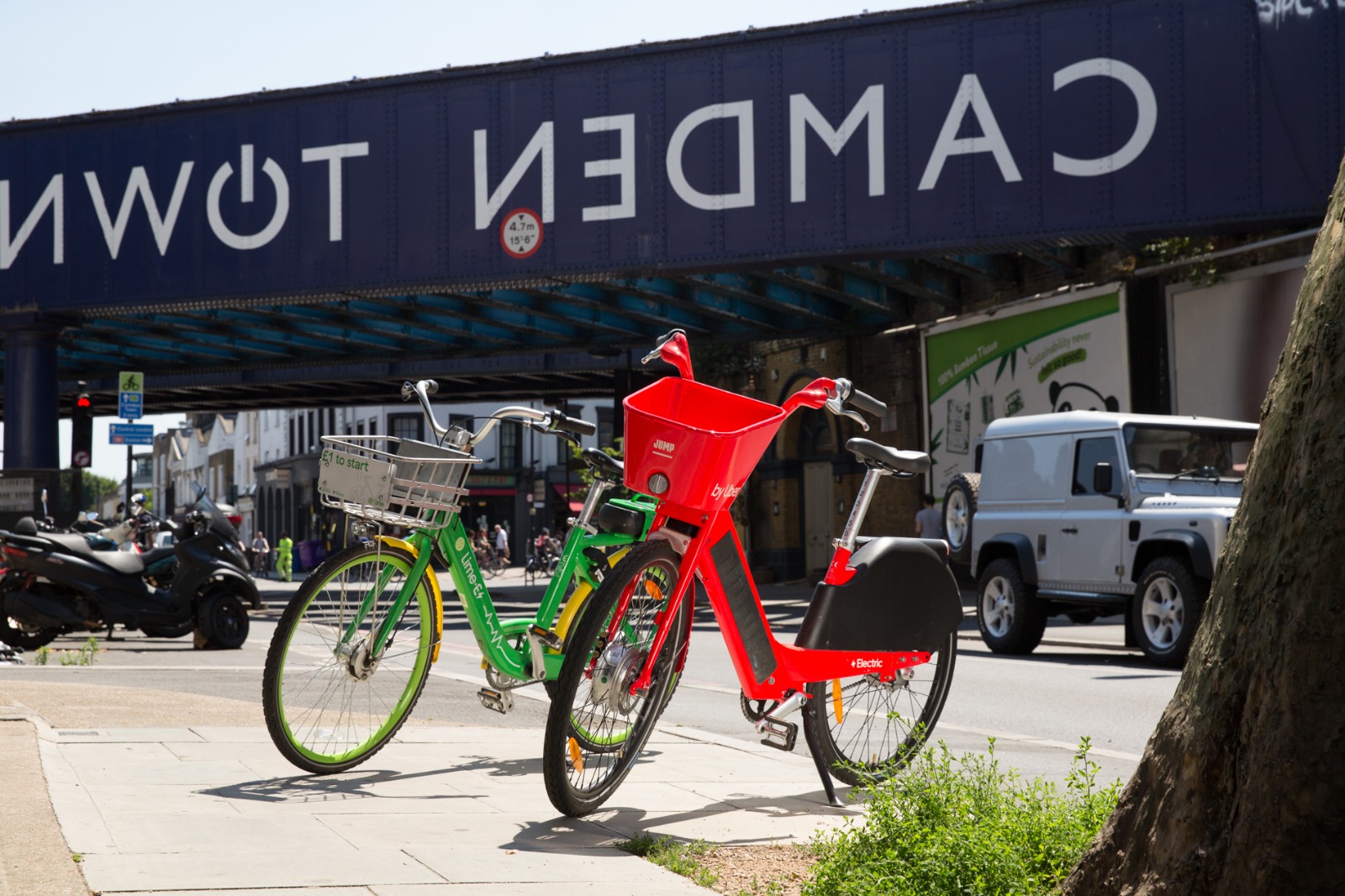 Even much maligned Jump, currently infamous for scrapping excess e-bikes, intend to rise again via new owners Lime, as Mashable report:
'Jump's bright red bikes are being relaunched in London, the first big move in Europe since competitor Lime bought the company from Uber in June.
Londoners might have seen a few of the red e-bikes lingering around over the last month, but this relaunch marks a more practical alignment with Lime. A few hundred Jump bikes will be dropped in London starting Friday, first in Camden and Islington, and more will be added according to demand.'
And the same article states 'E-bikes are still safe to occasionally use during the coronavirus pandemic, as long as the proper precautions are taken — wash your hands, wipe down handlebars if you can, don't rent if you're ill. And companies like Jump have been upping the cleaning of their vehicles. "We have increased the frequency of cleaning, and we are disinfecting all Jump e-bikes and scooters coming in and out of the warehouses," a Jump spokesperson in the U.S. explained to Mashable's Sasha Lekach. "Staff responsible for handling Jump vehicles are wearing gloves and washing their hands often."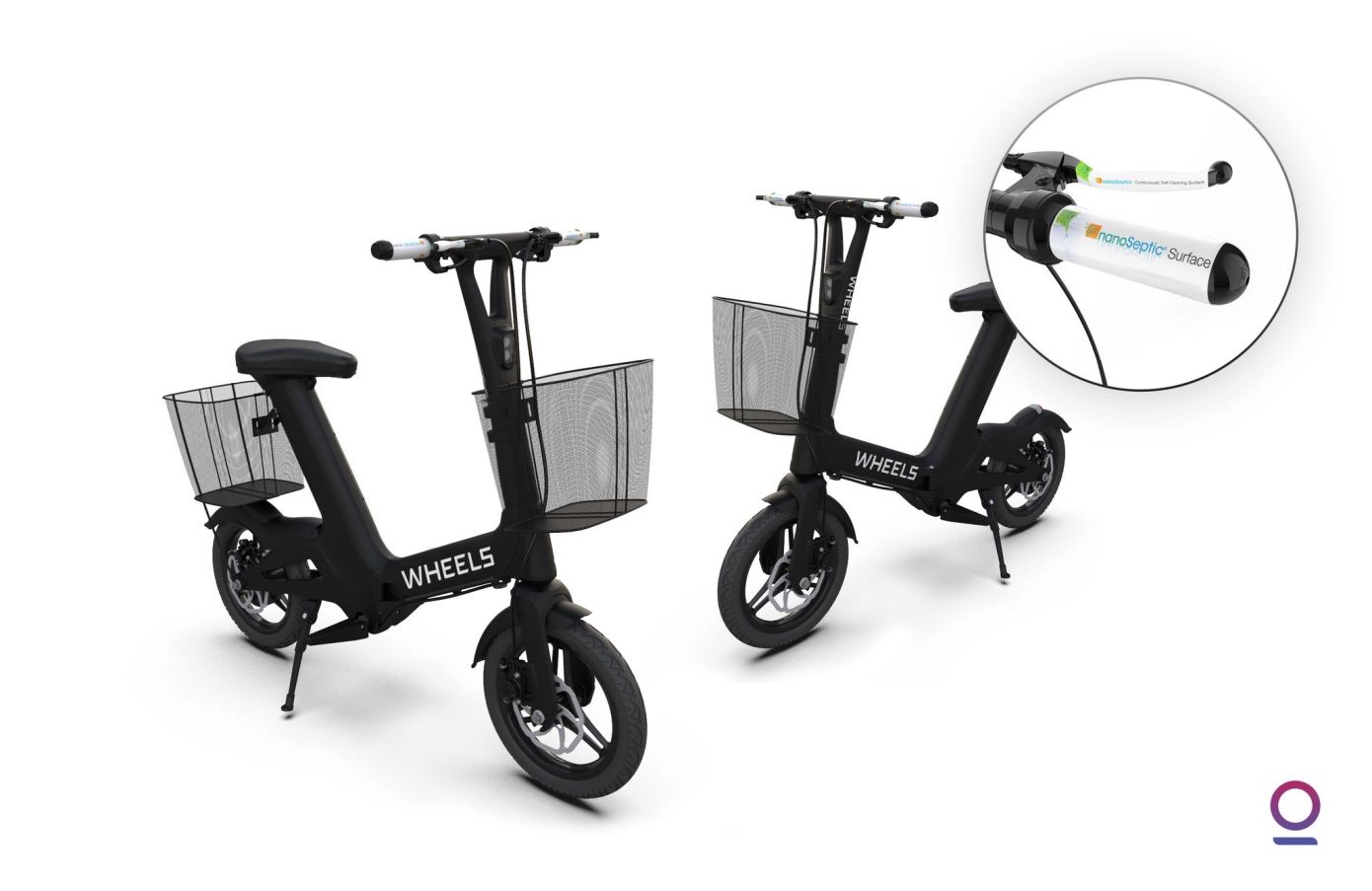 Indeed, many companies have adapted to the pandemic by putting in measures to protect employees and the public and rental companies are no exception as this article from early April demonstrates. Similarly there is a lot the individual can do including taking sanitising spray and wipes with them if they want to hire a bike or scooter. Increasingly, infection rates that differ widely between regions and states are becoming well publicised, which will also make it easier for people to make an informed decision about when and where they want to go out. If sanitising becomes a long term concern there is even the possibility of self-cleaning technology being deployed.
Look Long Term
There are signs that cities that have made long term plans in the past or are starting to do so now are well placed to see a resurgence of shared mobility in the future.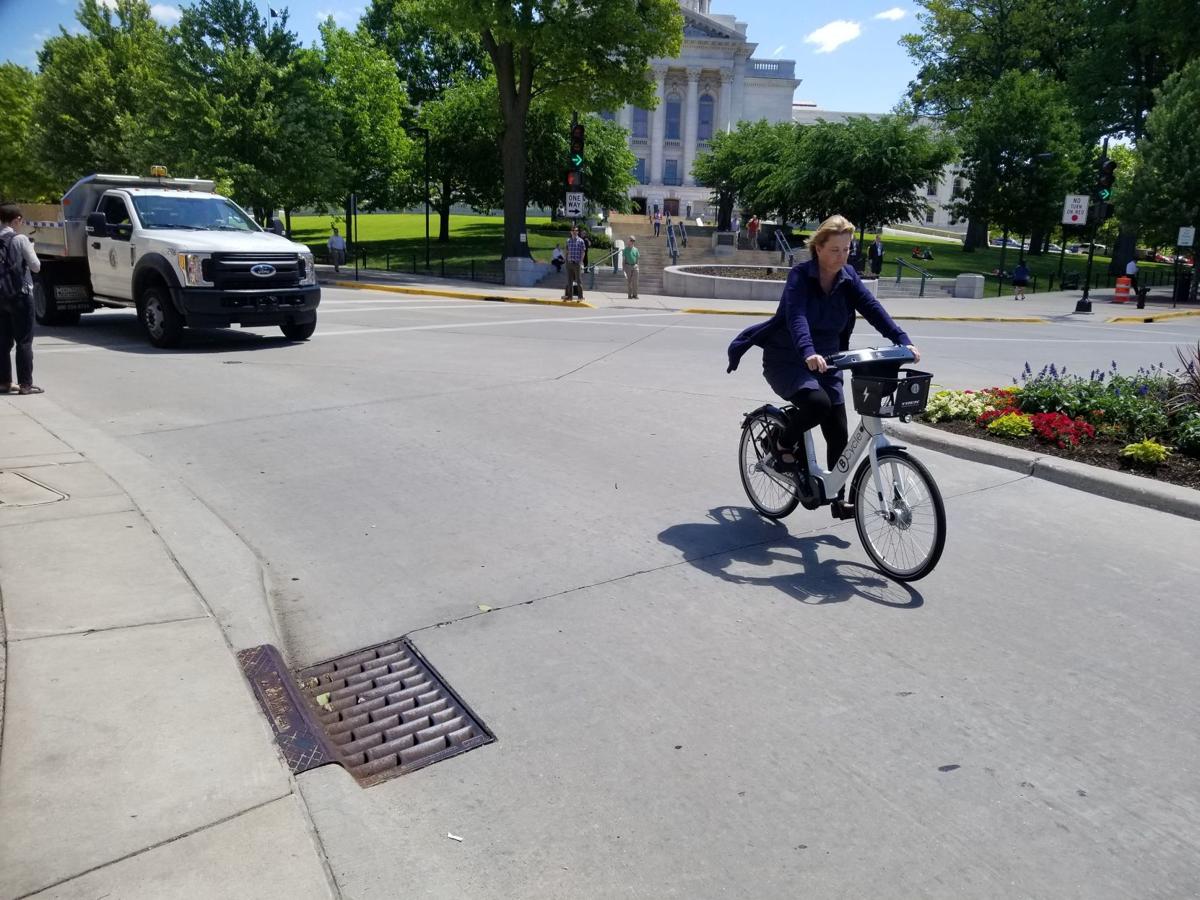 The city of Madison, Wisconsin has seen a resurgence in the use of its all electric bike hire scheme in the midst of the pandemic, aided by a visible and reassuring sanitisation programme.
And many city authorities and companies still clearly see a future for shared e-micromobility.
Encouraging news from New York City as Intelligent Transport reports:
'New York City councillors have voted on bills to legalise the use of electric bikes and scooters throughout the city. The legislation will remove restrictions on three classes of electric bicycles with top speeds under 25 miles per hour and electric scooters with top speeds under 20 miles per hour.
E-bikes and e-scooters were legalised statewide when the state budget was passed on 1 April, but the Council has now acted to remove the local law that prohibits them, and adds measures designed to ensure that delivery cyclists are not subject to unequal crackdowns and summonses of their bikes by the New York City Police Department.
As part of the legalisation, the New York Department of Transportation (DOT) is required to create a year-long pilot programme for the operation of shared electric scooters in New York City. Neighbourhoods underserved by public transit, lacking options for last-mile connections to transit stations, or underserved by existing dock-based bike-share programmes will be given priority in determining the geographic boundaries of the pilot programme.'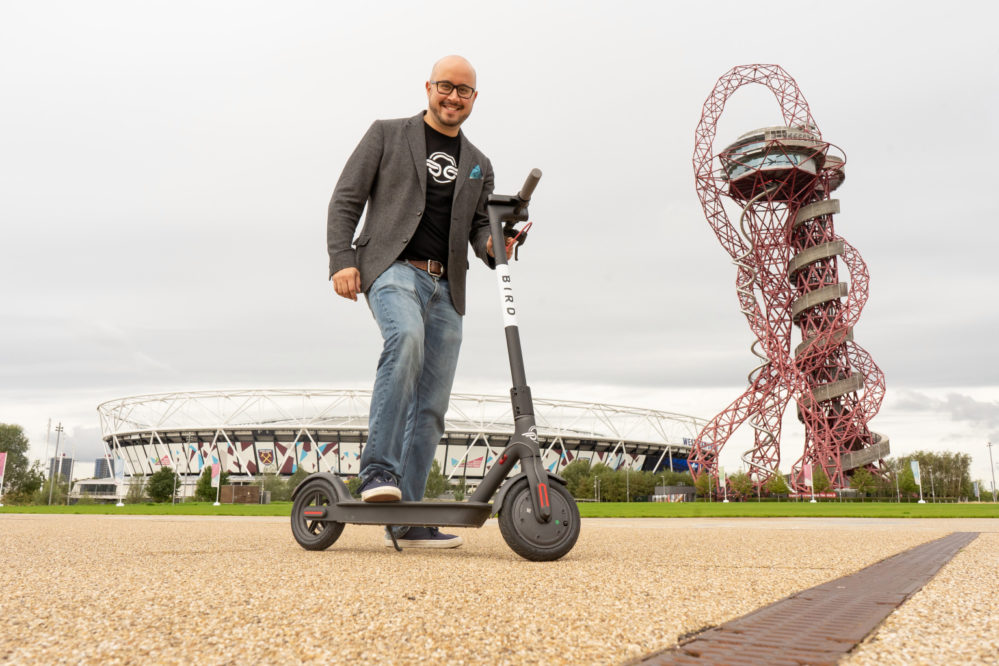 The corporate world still has its eyes firmly fixed on e-bike and e-kickscooter share too. CNBC reports on how Estonian ride-hailing firm Bolt is taking on other micrombility organisations in rental hotspot Paris whilst forthcoming UK trails are attracting keen interest from the likes of Bird, Lime and Voi.
Auto makers also still have their eyes firmly set on the shared micromobility. Daimler are an investor in Bolt whilst Spanish car giant SEAT recently launched a fleet of electric share vehicles including an e-kickscooter under the SEAT MO name.
Has electric ride sharing taken a knock? Sure. Is it out for the count? Definitely not and EBR will be here to keep you up to date on all the latest e-micromobility news in future.
Stay tuned for more e-bike news and reviews and thanks for reading!
-Rich
Reader Interactions