Looking Back at the 2022 E-Bike Year
Looking back at the 2022 e-bike year it's clear that the unprecedented high sales peak induced by Covid is a thing of the past, as sales of regular (non-electric bikes) continued to decline, prompting the Washington Post to ask in September 'Is air leaking out of the bicycle boom?'
Despite short term worries about inventory levels and stock prices, the article notes 'e-bikes are still massively popular' – and the WP gives just a couple of examples of how pricier e-bikes are helping generate profits for Canyon and Signa Sports. Industry groups that featured premium e-bikes brands were the subject of big money takeovers in 2022 and the likes of Porsche began a move into e-bikes in a serious way.
So despite a seemingly increasingly uncertain world, e-bikes are still most definitely here to stay. An interesting BRAIN (Bicycle Retailer and Industry News) article in October looked to other areas as potential threats to strong e-bike sales, highlighting five threats to a popularity that has seen US e-bike sales grow 300% in the past five years. Out of category bikes (ie too fast), inexperienced users (linked to the wider issue of traffic safety education), online sales issues (i.e. potential lack of backup for internet only sales), very young riders (should a minimum age for e-bikes be looked at?) and finally which class of e-bike is allowed on which highway or trail were all highlighted. We cover some of these topics in this 2022 review, but first let's take a look at what new tech has emerged throughout the year to keep e-bikes fresh and exciting, with lightweight power being the key theme….
The Rise of the Lightweight Mid-drives
Higher quality mid-drives offer a fantastic e-bike riding experience with mid-drives featured on the most capable e-bikes out there, from go anywhere e-mtbs and an emerging 'SUV' type category to electric cargo bikes capable of taking crazy sounding loads safely and easily. Traditionally this area has been dominated by Bosch (market leader in this area), Brose, Shimano and Yamaha. 2022 saw the emergence of a couple of lighter mid-drive systems that several manufacturers adopted aimed at lighter and sportier – yet still powerful – e-bikes.
The new kids on the lightweight mid-drive block are the Fazua 60 and TQ's HPR50. On paper it looks a close contest with respective stats of 60Nm vs 50 Nm (torque), 1.96kg vs 1.85kg (weight) and 430Wh vs 360Wh (battery capacity). They even appear to be an improvement, on paper at least, on one of the few other sub 4.4lb / 2kg mid-drives out there, Specialized's highly regarded SL 1.1 which claims only 30Nm of torque.
Both Fazua and TQ scored big on the launch of the systems in 2022 with the likes of Haibike, Trek, Canyon and Riese and Muller being just a few of the big names to jump at the chance of featuring small, powerful mid-drives on their 2023 e-bikes.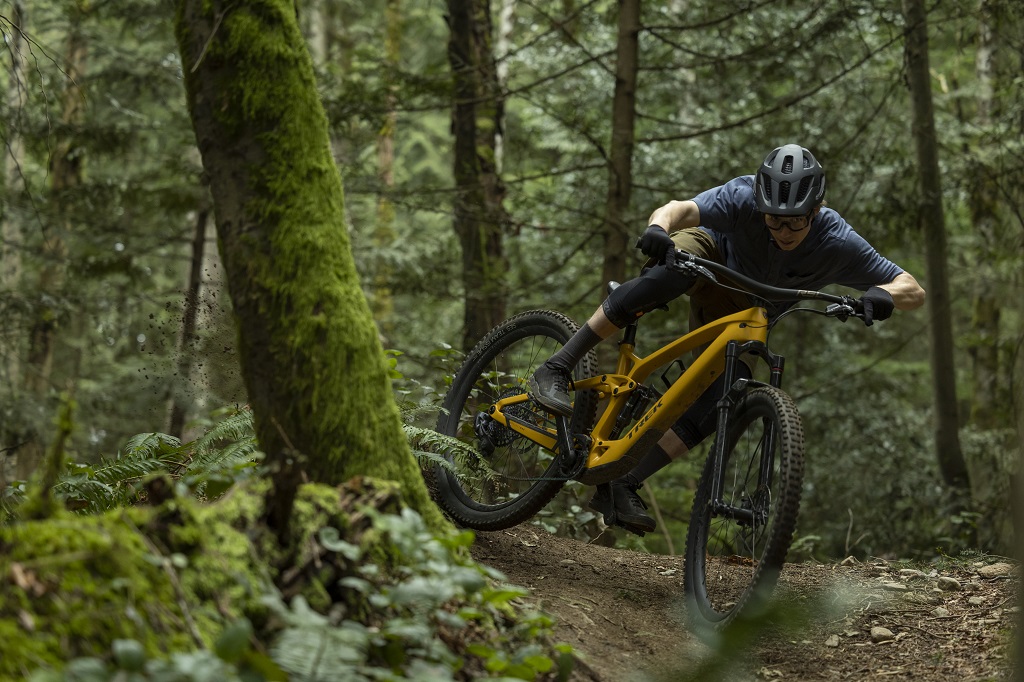 Trek's new Fuel EXe full-sus e-mtb was announced in summer and used the new TQ HPR50 mid-drive, virtually hidden behind the chainwheel. It claimed to weigh 38.51 lbs (17.47kg), came with a 360Wh battery and a price range of between $6,500 to $14,000. In October came Trek's all new Domane+ SLR, an e-road bike which claims to weigh from only 24.2lbs / 11.75kg – that's said to be around 1.5lbs / 700g lighter than its previous best thanks to it also adopting the new lightweight TQ mid-drive. Further success for TQ followed in November when Swiss brand BMC announced the HPR50 would be used in their Roadmachine 01 AMP X. The 15.5kg / 34.2lb Scott Lumen was a notable addition later in the year.
It was actually back in spring that the first of the lightweights was announced, with premium German manufacturer Riese and Muller announcing their Fazua-powered Urban Line. Hot on R&M's wheels came Canyon's Commuter:ON 8 LTD and the Roadlite:On 8 LTD from another German-based company, Canyon, also using Fazua's Ride 60 system.
Haibike launched their Lyke e-mtb range in September, with carbon frame, Fazua Ride 60 motor, and 140mm of suspension front and rear. The in-frame 430Wh battery can be added to with a 210Wh optional external 'Range Extender'. The three Lyke model variants have a weight range of 39.7lbs / 18.5kg to 41.9lbs / 19.6kg respectively). All weights given are for large size bikes with UK prices of £5,699 to £8,799.
It's also worth pointing out that lightweight e-bikes still appeared with the existing slightly heavier mid-drive motors – for example late 2022 saw Orbea announce their lightest Rise e-mtb yet at 15.9kg / 33lbs (360Wh option).
What About the Heavier Mid-drives?
Larger traditional mid-drives – weighing around 3kg / 6.6lbs also saw developments in 2022 and it will be interesting to see if these will be enough to see off the challenge from the lightweight upstarts we've just described.
A more powerful and lighter revamped mid-drive from Yamaha was probably the main news here; the PWseries S2 mid-drive unit is lighter and more powerful than its predecessor, the PW ST. The S2 will feature on 2023 e-bikes from a variety of manufacturers. The S2 is rated to a max torque of 75 Nm maximum torque – that's over 7% more powerful than the PWseries ST and at 2.85 Kg there is a 16% weight saving. It also features Automatic Support Mode – as the name suggests, this automatically selects the right amount of assist based on riding conditions.
Other significant mid-drive developments saw Shimano launch the EP6, offering 85Nm torque high end performance but a more mid level price than their top of the line EP8 mid-drive though it weights in at 3kg / 6.6lbs, some 300g / 0.66lbs heavier than the EP8.
The new Bosch Smart System continued a slowly progressive rollout with more features added to its connectivity capability whilst their launch of a 'limited edition' Race branded Performance Line CX motor targeted hardcore offroaders who wanted extra and more sustained power uphill.
One of EBR's favourite value brands, Lectric, launched their first ever mid-drive model, the XPremium. It's a 28 mph-capable folding e-bike and comes with a throttle that allows it to operate as a class 1, 2 or 3 e-bike, depending on how the rider has it set up. It also has two batteries and a torque sensor.
An interesting budget option also launched in 2022 was the new M410 mid-drive from Bafang which soon appeared on the Eskute Netuno Pro currently selling in the UK for £1599. The M410 offers nominal 80Nm torque and weighs 3.2kg /7lbs (a reduction of 18% from predecessor M400).
HUB MOTORS STILL VERY MUCH ALIVE AND STILL THE LIGHTEST

Despite the light weight of this new breed of mid-drives hub motors were still very much alive in 2022 and offered lightweight and cost advantages over most mid-drives.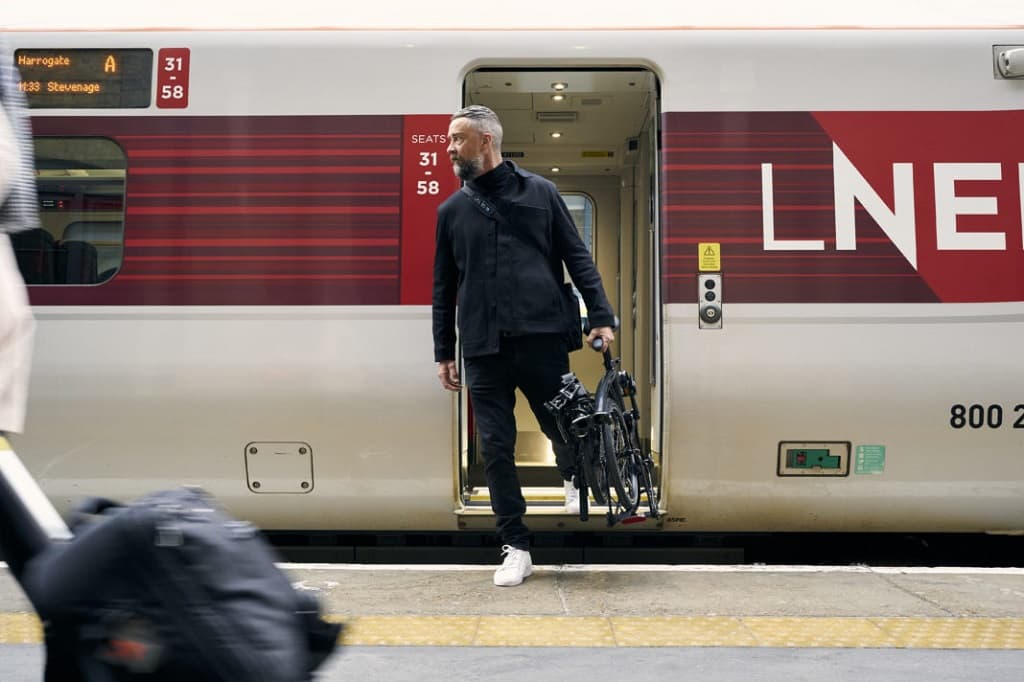 The classic compact folder, UK's Brompton, got even lighter in electric form as they launched their lightest e-folder yet, making train commuting with an e-bike an even more realistic prospect. Their Electric P Line weighed 15.6kg / 34.4lbs including the battery and made the record breaking weight by using a rear titanium frame and front forks rather than changing their own brand motor system. The bike itself weighs 12.7kg / 28lbs with a detachable battery pack making up the difference.
Mahle's Ebikemotion X35 rear hub motor system is a staple of lightweight e-bikes, however Mahle want to push the envelope still further and 2022 saw them launch the yet lighter X20 system.
'With only 3.2 Kg of system weight, including drive unit, inner battery and 'connected' head unit, the X20 System is the lightest eBike rear hub system on the market' claim the manufacturers. Of course, ultra light usually means ultra expensive, with Scott using the system on five eAddict road bikes starting at $5999 whilst the Wilier's Filante Hybrid also used it.
Lightweight doesn't have to mean ultra-expensive however, as Cannondale in the US and Raleigh in the UK proved with their respective launches of the Compact Neo (40lbs / 18kg – $1900) and the Trace (36.3lbs / 16kg – £2199)
Price Wars
Arguably, outside of much lightweight mid-drive activity, 2022 has seen the emphasis on keeping prices down as much as possible, with inflation fuelled by such events as a war in Ukraine, China continuing to struggle with Covid and the situation further exacerbated by continuing supply chain difficulties.
Supply chain difficulties dominated the start of the year, as pioneering brand Pedego explained the UK's Financial Times:
'Like many other companies struggling to weather the supply chain crisis, Pedego has had to try to keep its bikes rolling as it contends with a tight market for lithium-ion battery cells, suppliers in Malaysia closing factories due to Covid-19, the skyrocketing cost of shipping, containers trapped in log-jammed ports and a semiconductor shortage.
In total Pedego ordered 37,000 bikes for 2022 but when it tried to increase that number by 10,000, it was unable to do so because the parts were unavailable.'
According to Bosch's Claudia Wasko, 'The average sales price in Europe's core markets (Germany, Switzerland, Austria) is $2,700 compared to $1,800 in the United States.'
The premium priced, high quality US brands of e-bikes like Specialized and Cannondale were usually nearer the European average however, but 2022 may have seen a sea change, with price pressures and parts availability perhaps being the reason for major premium priced brands looking to introduce more budget priced, hub motored models.
Specialized teased what was apparently a hub motor model with their cacti-concealed Globe back in May, later revealed sans cacti, whilst Trek were actually first to truly break cover with their cheapest e-bikes yet, the Dual Sport + 2 and FX+2 ranges.
Finally in October Kona followed down the hub motor route. The Dew HD and Coco HD are priced at $1999 / €1,999 and the Rove HD at $2199 / €2,099. The fact that Kona itself was bought out early in 2022 by Kent Outdoors sports good manufacturers may have also helped push Kona down the hub motor route.
It's been a turbulent year for one of the US's biggest e-bike manufacturers, Rad Power Bikes, historically among the fastest growing e-bike brands in the U.S. 2022 saw Rad Power Bikes' shed 163 employees in two rounds of layoffs, a new CEO and news of price rises to come in early 2023 (though on what models and by how much hasn't been specified yet).
Talking of e-bike prices, it emerged in 2022 that UK consumers may be paying more for some models than in other countries, as described in this ebiketips article, noting 'French sports goods giant Decathlon has said that its significantly higher UK prices for e-bikes are largely down to Brexit' (the UK's exit from the European Union in early 2020 is known as Brexit).
But it was still possible to get an e-bike with a ton of features for a low price (though we can't vouch for the quality) in the form of Walmart's full sus e-mtb with mid-drive, the Hyper-E, currently retailing at just $1498.
Illegal Speed and 'E-Bike' Battery Safety Cause Controversy
Of course, there have always been illegally fast "e-bikes" – the ones that push the limits too much are often easy to spot streaking down the highway after all…but 2022 saw signs that the authorities are starting to crackdown on retailers (rather than the end users).
Up until recently retailers of illegally fast e-bikes simply issued a disclaimer along the lines of it being 'for use on private land only'. However, two cases in the UK and Netherlands – where e-bike speeds are limited to 15.5mph and so where excess speed may be more tempting – show authorities are now taking the problem more seriously.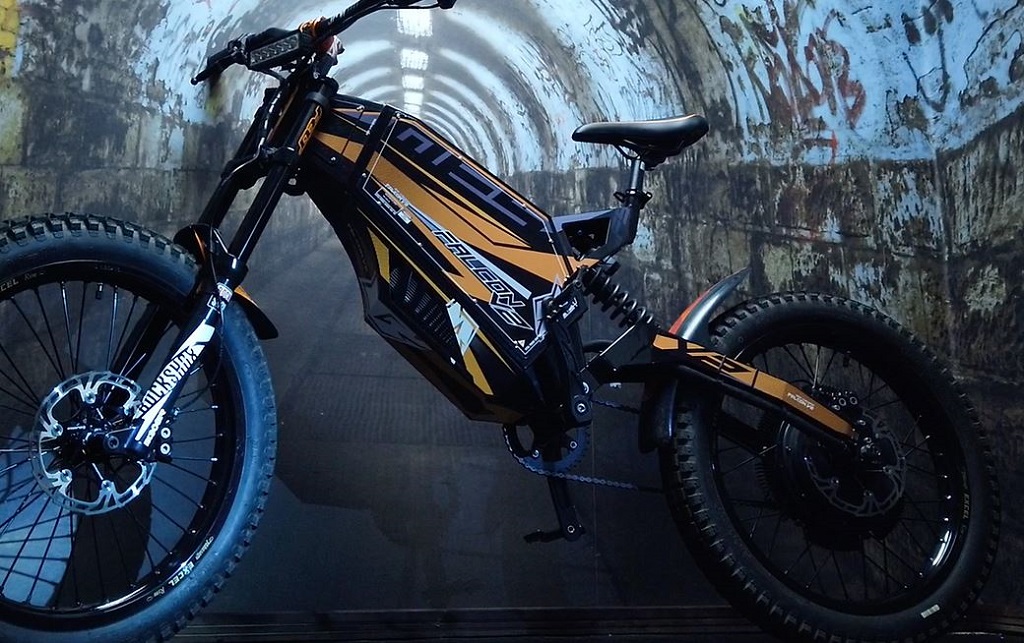 Back in March Cycling Industry News reported that 'In a legal first, DVSA has announced the successful prosecution of a UK company which illegally supplied high powered electric assisted pedal cycles (EPACS) – not approved for UK road use.'The court heard that Monsterebikes Ltd were supplying "Falcon" branded EAPCs fitted with motors powered up to 8000 watts and capable of speeds over 70mph without having type approval in place to ensure that the design and construction is suitable for riding at such speeds. Crucially, DVSA presented evidence that the high-powered bikes had been marketed as capable of being ridden on roads and in public places – so crucially a simple disclaimer will not suffice, it's the specifics of the info given and the tone of the marketing that matters – in the UK at least.
Bike Europe reported how in the Netherlands '27 internet resellers have been warned by the Dutch transport authorities to stop offering their fatbikes. Research showed that they offer e-bikes that go faster than 25 km per hour and/or have a higher power than 250 watt without approval. Such e-bikes must have type approval.' The article makes it clear that simply stating an e-bike is for 'off-road use' cannot now be used as a loophole there.
Battery fires also had a higher profile than usual in 2022, with NYC food delivery workers demanding publicly provided solutions in the face of a clampdown on indoor charging. Initial reports in April in BRAIN (Bicycle Retailer and Industry News) suggested unregulated e-scooters were mainly the culprits while e-bikes were lumped in with that crowd most unfairly, and that article quotes Larry Pizzi, leader of the PeopleForBikes e-bike committee, as saying 'we have rogue companies that bring in electric scooters from China without any kind of regulations, and it creates a bad image." Pizzi suggested that retailers and consumers only buy e-bikes that have been certified by third-party testing labs, to the UL standard or other relevant standards. Pizzi's specific advice has clearly been noted in Washington, as December saw BRAIN report that the 'Consumer Product Safety Commission urged manufacturers and importers of e-bikes and other micromobility devices to comply with relevant safety standards, including UL's 2849 standard. The CPSC said it sent the letter to more than 2,000 manufacturers and importers on Monday.' However, confusion remains over whether enforcement action may be taken and also over the practical difficulty that only a small number of motor system manufacturers (for example Bosch and Fazua) actually have UL certification.
Note that e-bike battery fires remain very rare and that e-bikes from recognised brands (ie not the very cheapest bargain basement internet deals) carry very little risk if looked after and used properly.