Vintage E-Tracker: Retro Style with Today's Tech [VIDEO & PICS]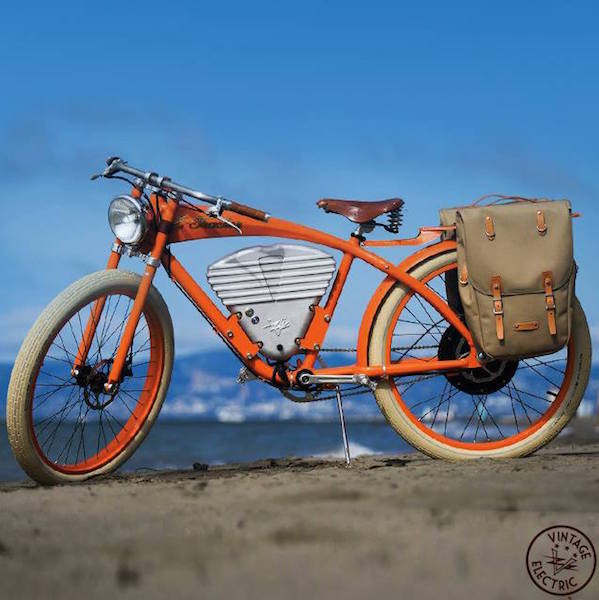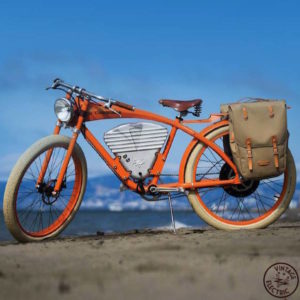 The Vintage E-Tracker may look retro but it has today's technology to create a fashionable e-bike for fun and practical transportation.
The folks at Vintage have based the E-Tracker styling on the early 1900's board track racing bikes.
To follow with that style they have incorporated the battery into a case that is reminiscent of a gas engine in the main triangle of the frame.  With today's technology they claim that the large 52V 12.5ah lithium battery can be charged in 2 hours; that's quick!
E-Trackers are available with a variety of customization options like color, assist (throttle or pedal assist), power, and accessories.  Some of the options add cost to the baseline price tag of $4,995.
There are 2 power options available for the E-Tracker. The street legal option that limits the power to 750 watts with a max speed of 20 mph.  Vintage also offers the Race mode that ups the power to 3,000 watts and speed up to 36 mph.  The Race mode is for off-road use only and it adds $99 to the base price.
Vintage states that they are focused on quality and that "the E-Tracker is built to stand the test of time".  An example of that is their use of Brooks leather grips and saddle.  Those Brooks components add to the E-Tracker style and they are also know to stand the test of time; in fact they usually get better with age!
Here is a video to give you more of a background on Vintage from Santa Clara, California:
Now let's take a look at a number of different E-Trackers from Vintage.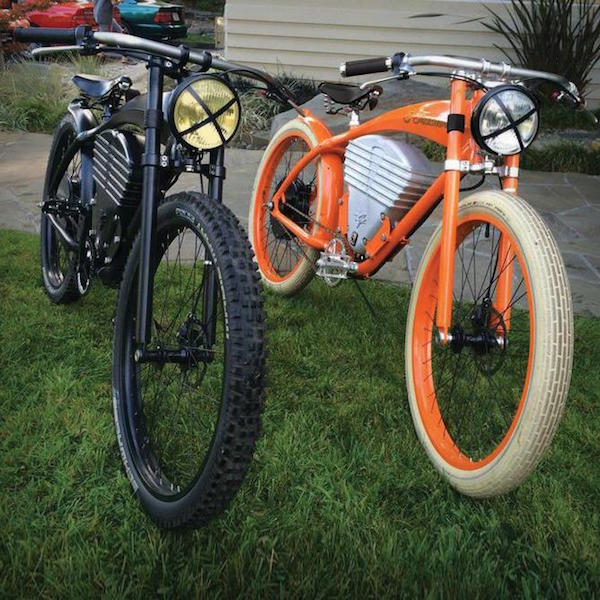 Even though they are the same bike, these E-Trackers have a significantly different look.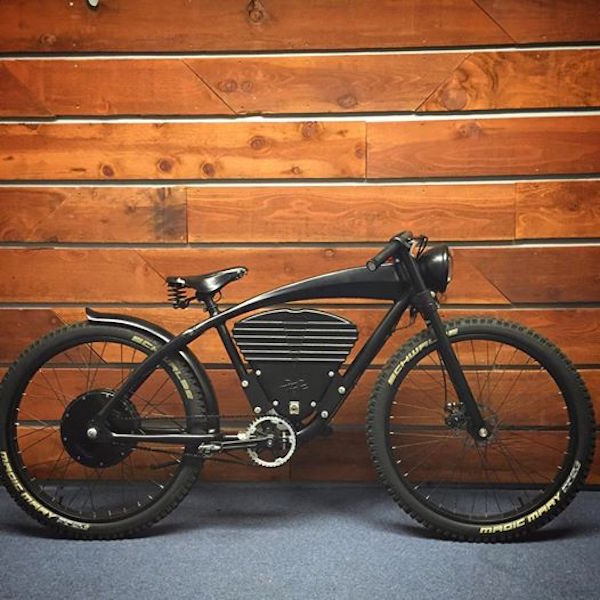 This is a special edition E-Tracker with off road tires and other customization.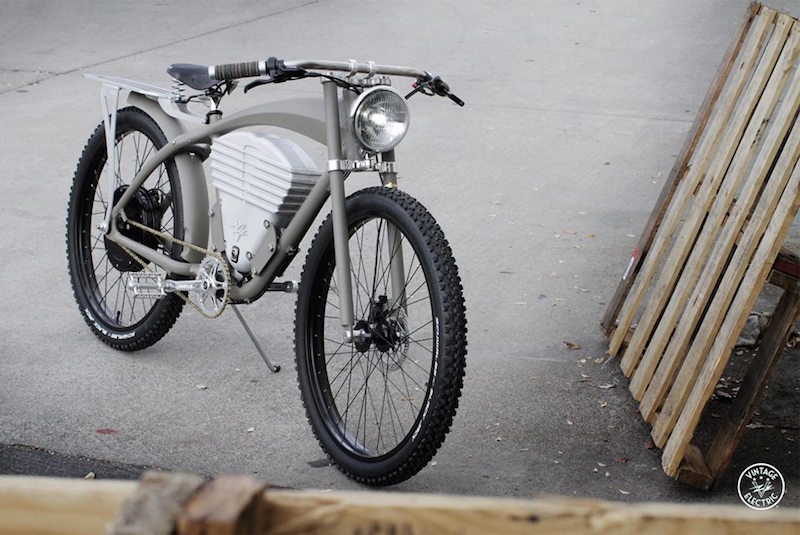 The Slate Grey color and off road tires.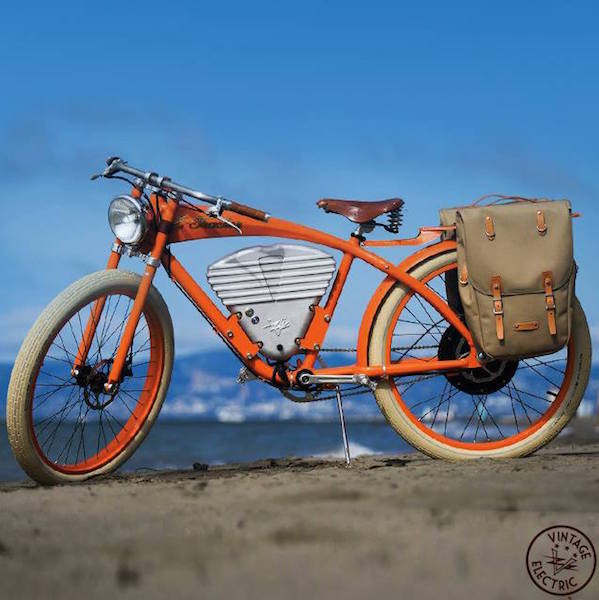 Here is the E-Tracker with the rear rack and double pannier bags.  Stylish!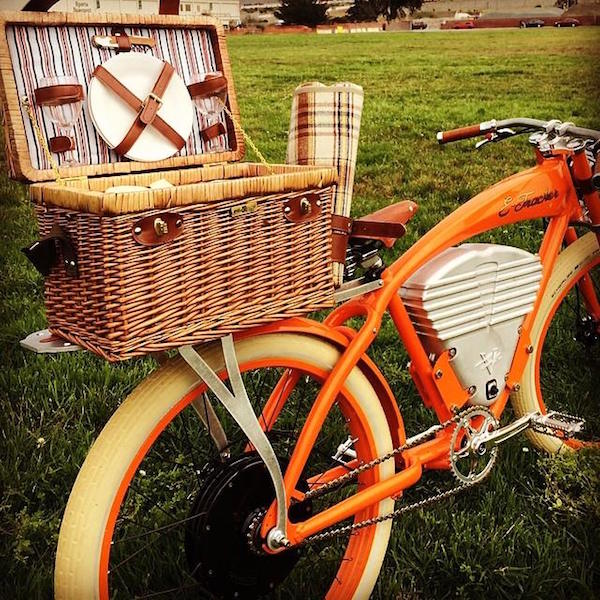 The picnic basket looks like a great accessory option!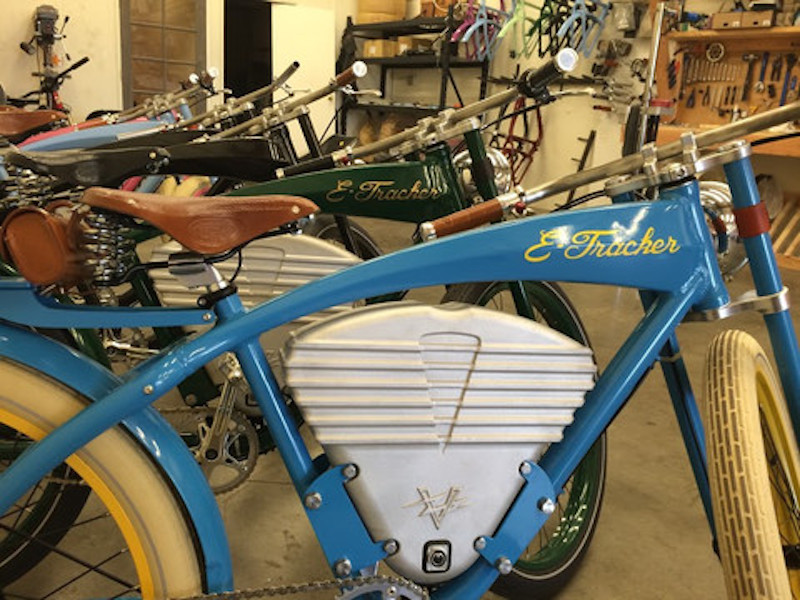 Many color options.
Many more color options!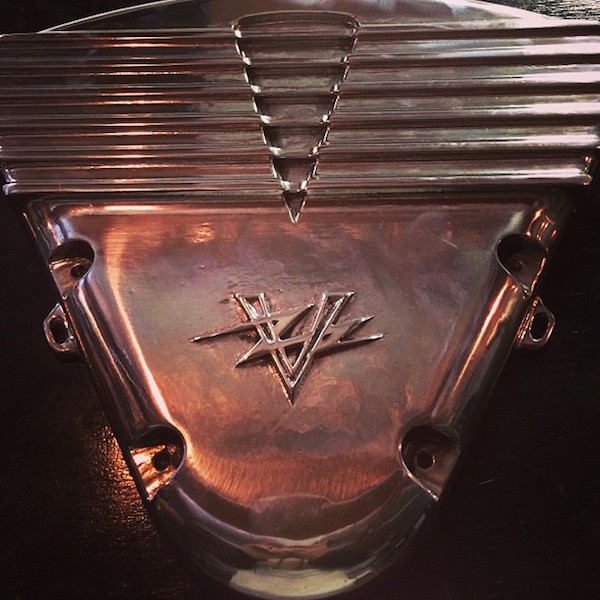 Here is closer look a the cast aluminum battery box with cooling fins.
Checkout the Vintage website for more about the E-Tracker and accessories.
That's it for now.  Stay tuned for more e-bike news and reviews.
-Pete
P.S. Don't forget to join the Electric Bike Report community for updates from the electric bike world, plus ebike riding and maintenance tips!
Reader Interactions