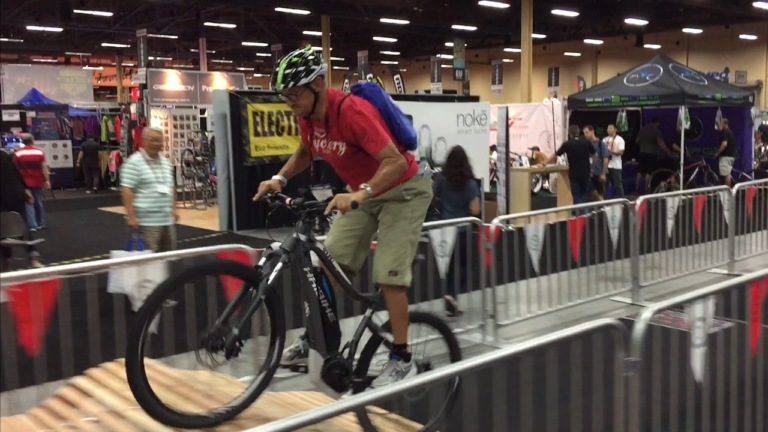 Interbike 2015 was an exciting show for the electric bike scene!
Interbike is the largest bicycle trade show in the Americas and it was held at the Mandalay Bay convention center September 16-18.
At the show there was the solid core brands of e-bikes on hand along with a new batch of e-bike brands and component companies.
Some of the highlights of the show were: the new indoor test track, a number of quality electric bikes under $2,000, a wide variety of drive systems, and [Read more…] about Interbike 2015 E-Bike Report: Test Track & Economical E-Bikes [VIDEOS]