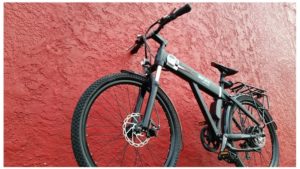 It's time for another electric bike news round up!
I like the title of this article "Will technology help us escape urban commuting hell?".  Yes, and e-bikes are part of that solution! It is a good article from the BBC and it includes e-bike share programs, mass transit, car share, driverless cars, sentiment mapping, social media, and…………jetpacks!
Electric cargo bikes can be a good car alternative or replacement. Grist posted this article on "6 reasons why cargo bikes are the next big thing" and it includes a lot of good info about [Read more…] about E-Bike News: Spark, E-Freeway, Battery Video, Trek Powerfly, & More!