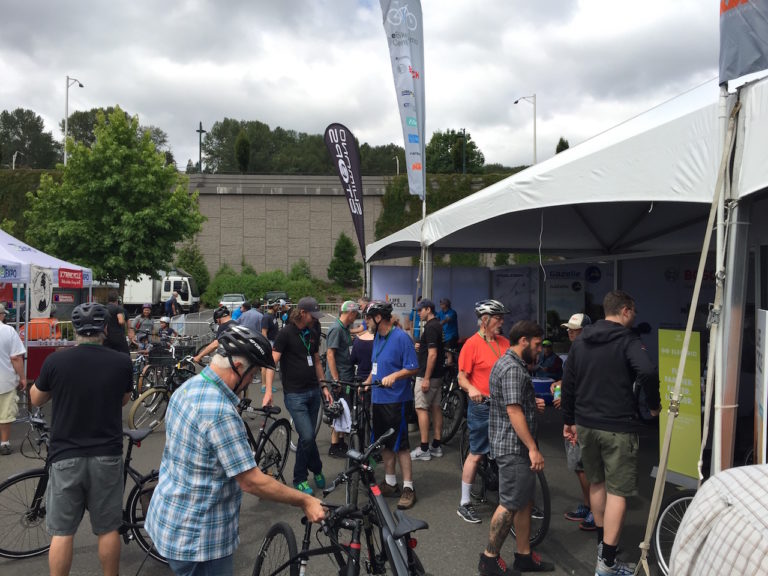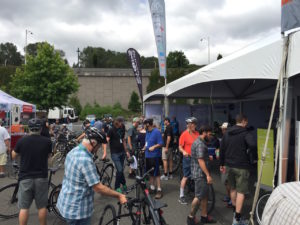 The Seattle Electric Bike Expo this past weekend was the fun place to checkout the latest electric bikes and it was evident with many attendees showing their eBike smiles!
One attendee said it was better than taking his kids to the amusement park! Another attendee said it was the most fun he's had in 10 weeks since breaking his ankle.
Some of the exhibitors were showing off their new eBike models that just hit the market or would be launching soon. Focus, Raleigh, and OHM had new models that are covered in this Seattle report.
In addition, new exhibitor Rad Power showed off their line up which included a fat tire folding electric bike! [Read more…] about Seattle eBike Expo Report: New eBikes & Lots of eBike Smiles!